Shittleheugh Bastle
Bastle
Otterburn
Northumberland
Shittleheugh Bastle
Bastle In Otterburn, Northumberland
A ruined bastle in Redesdale near Otterburn in Northumberland standing as a reminder of the tumultuous history of the borders.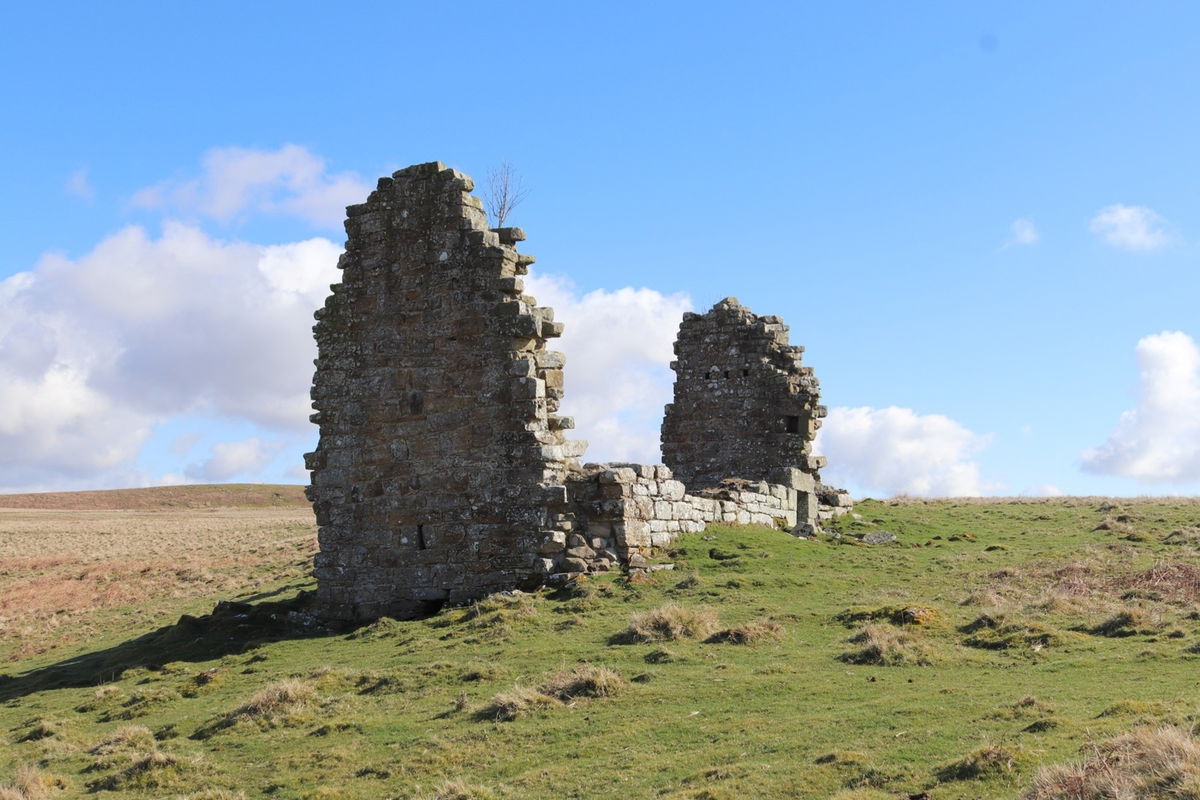 If you're having an explore of the Redesdale or Otterburn area in Northumberland, then add Shittleheugh Bastle to your list. Dating back to the 16th century, this historic fortified farmhouse stands as a testament to the tumultuous history of the region and the defensive measures taken by its inhabitants. As you may already know, a bastle, also known as a bastille or peel tower, was a common type of fortified dwelling found in the border region between England and Scotland.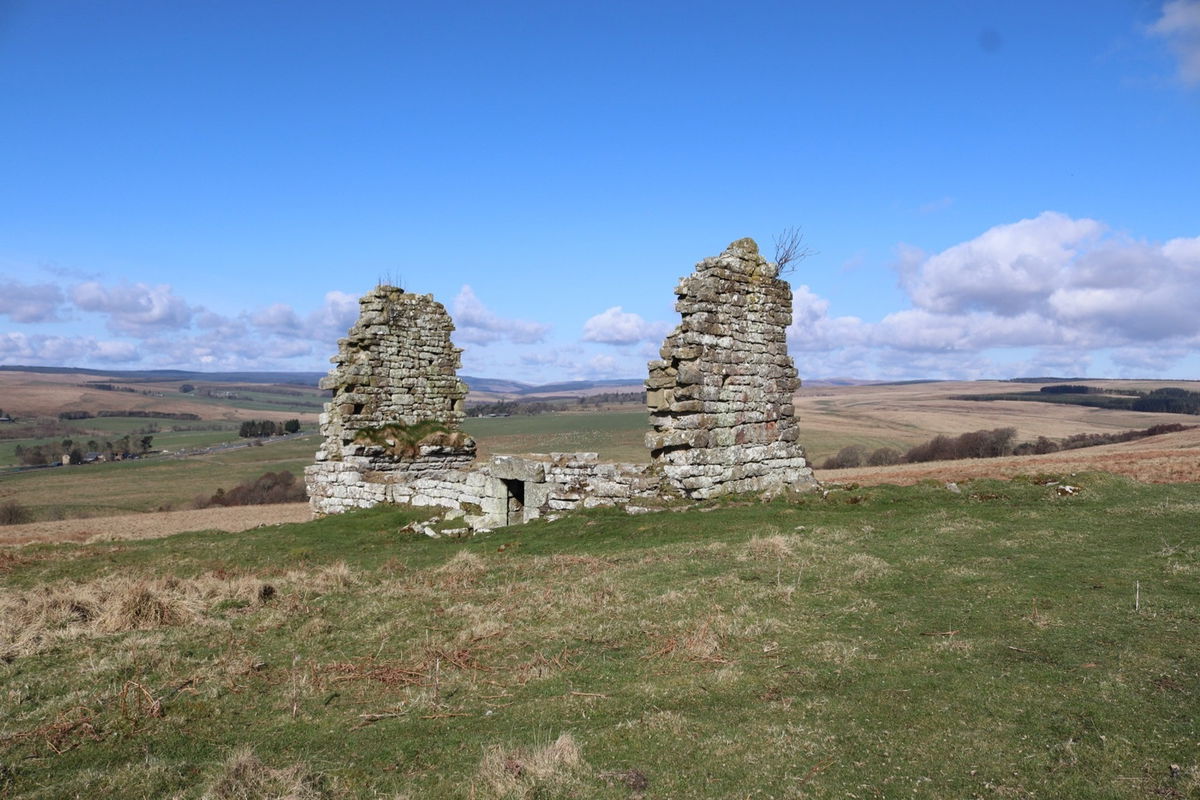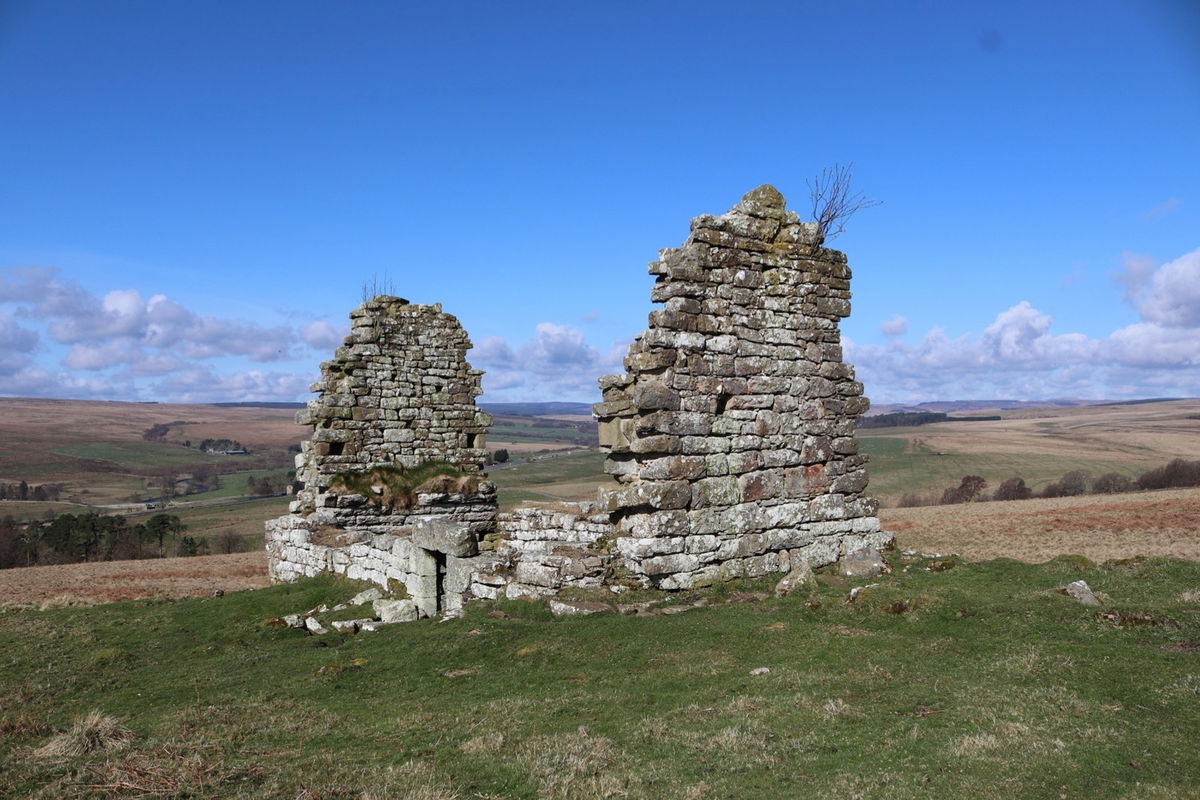 Situated between Otterburn and Rochester, Shittleheugh Bastle was constructed during a period of frequent border conflicts and raids. The Border Reivers, notorious raiders and marauders, plagued the area during the 16th and 17th centuries, causing fear and unrest among the local population. As a result, many landowners and farmers fortified their homes to protect themselves, their families, and their livestock.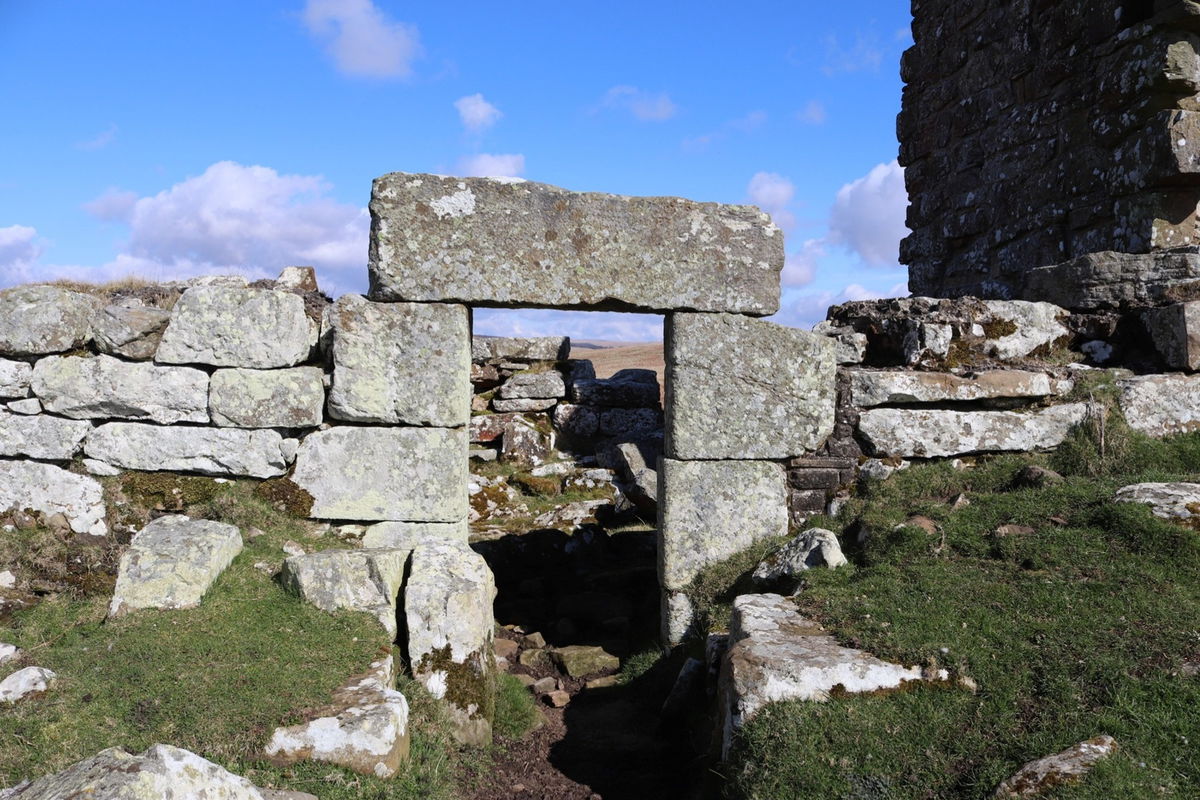 Shittleheugh Bastle was built with thick stone walls, narrow windows, and most likely with a strong oak door. The ground floor was primarily used as a storage area for valuable possessions, such as food, weapons, and livestock. The upper floor, accessed by an external staircase, served as the living quarters for the family. The design of bastles like Shittleheugh aimed to provide a secure refuge during times of attack, with the ground floor acting as a defensive position.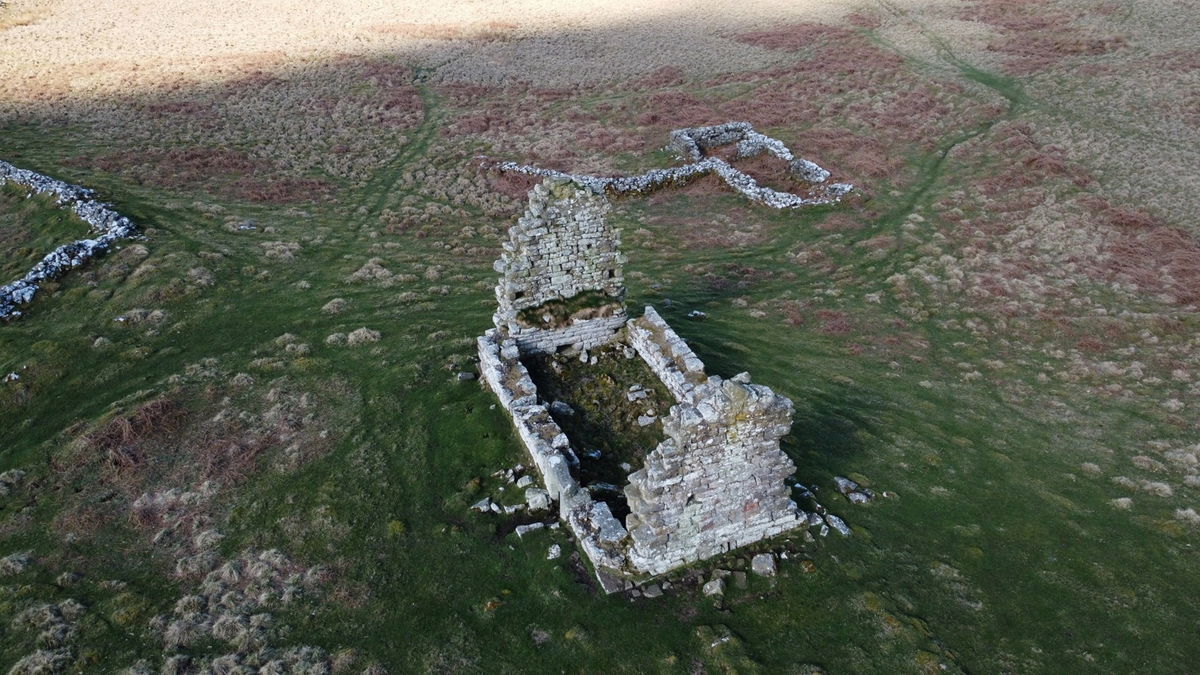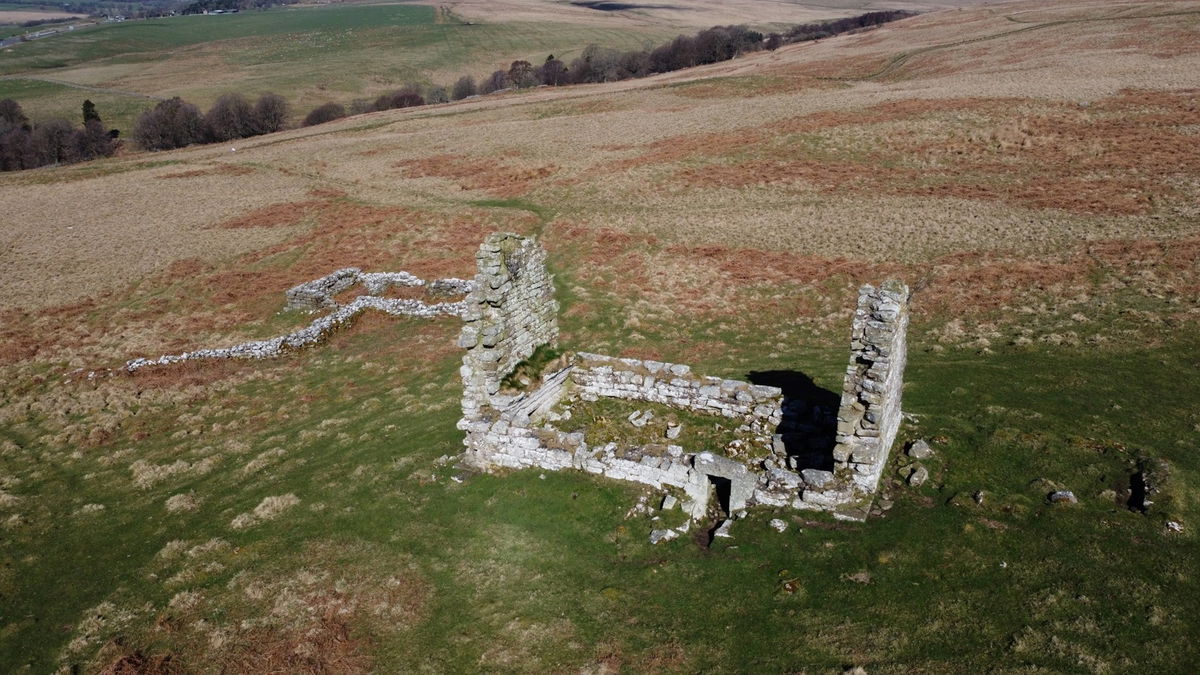 While the exact date of its construction is unknown, Shittleheugh Bastle exemplifies the typical features of a bastle. It stands as a well-preserved example of the defensive architecture prevalent in the region during that era. The building's robust structure and strategic location on higher ground would also have provided its occupants with a vantage point for observing approaching threats.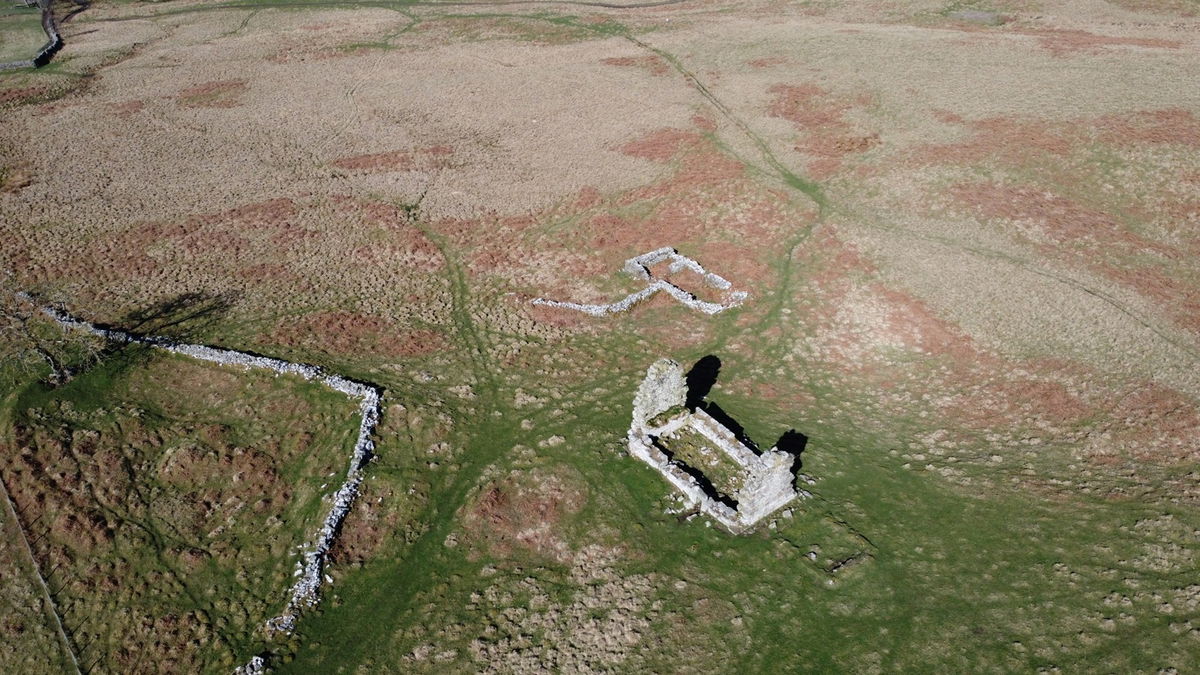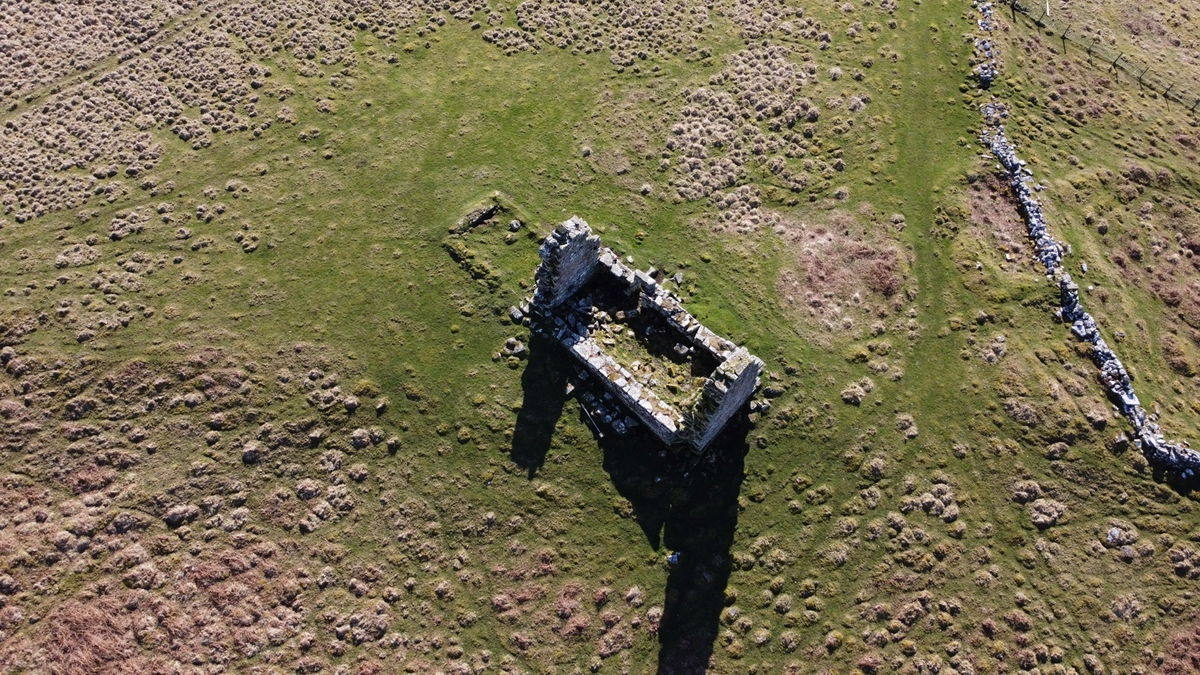 Over the centuries, as peace gradually returned to the region, the need for such fortified dwellings diminished. Many bastles fell into disrepair or were repurposed for other uses. However, Shittleheugh Bastle survived largely intact and has been recognized as a Grade II listed building, a testament to its historical significance and architectural value.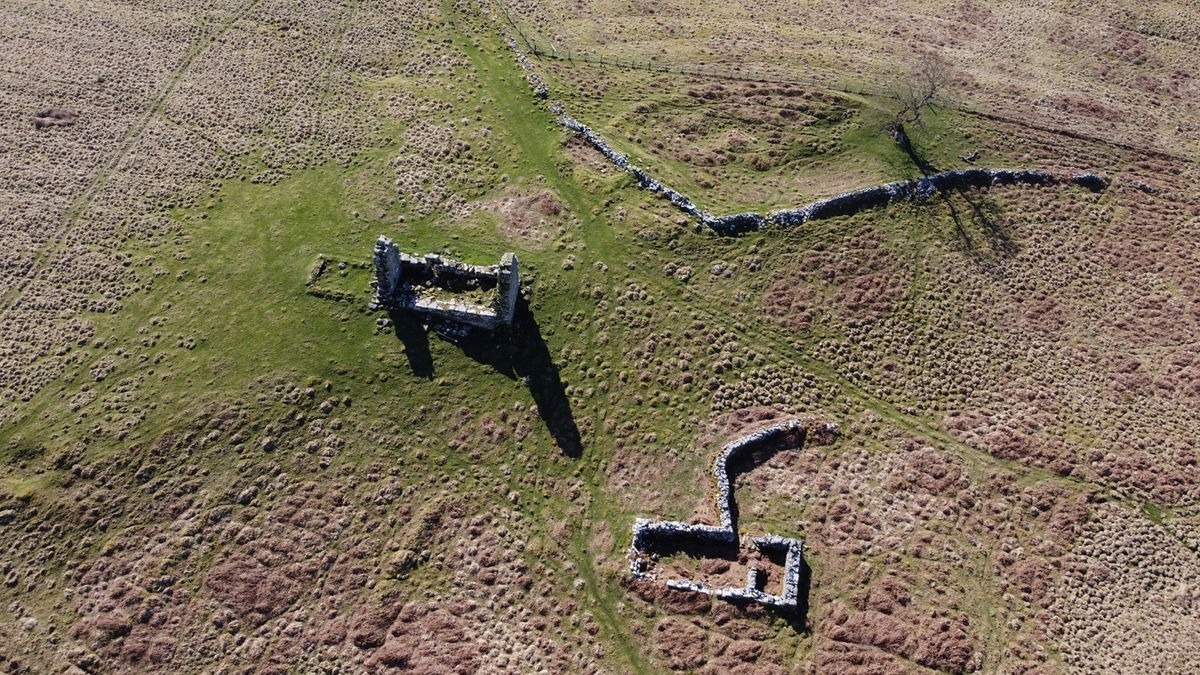 As we were heading up the local farmer stopped for a quick chat about the bastle and explained that it was becoming quite popular to visit and had even appeared on BBC Countryfile. His claim to fame was that he herded some sheep around Matt Baker as he was presenting!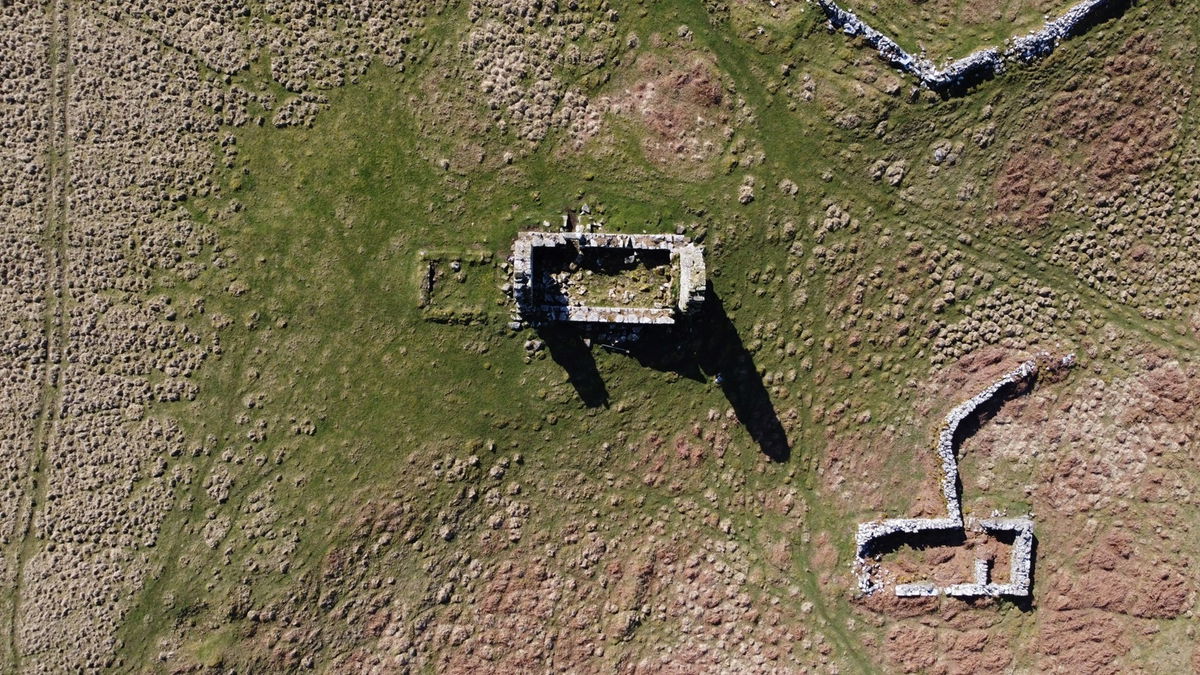 Although Shittleheugh Bastle is on open access land, you need to walk through the farm to get to it. Fortunately there is a permissive path running around the back of the farm that is easily accessible. Here is a quick map showing how you get to it from the parking bay just off the road.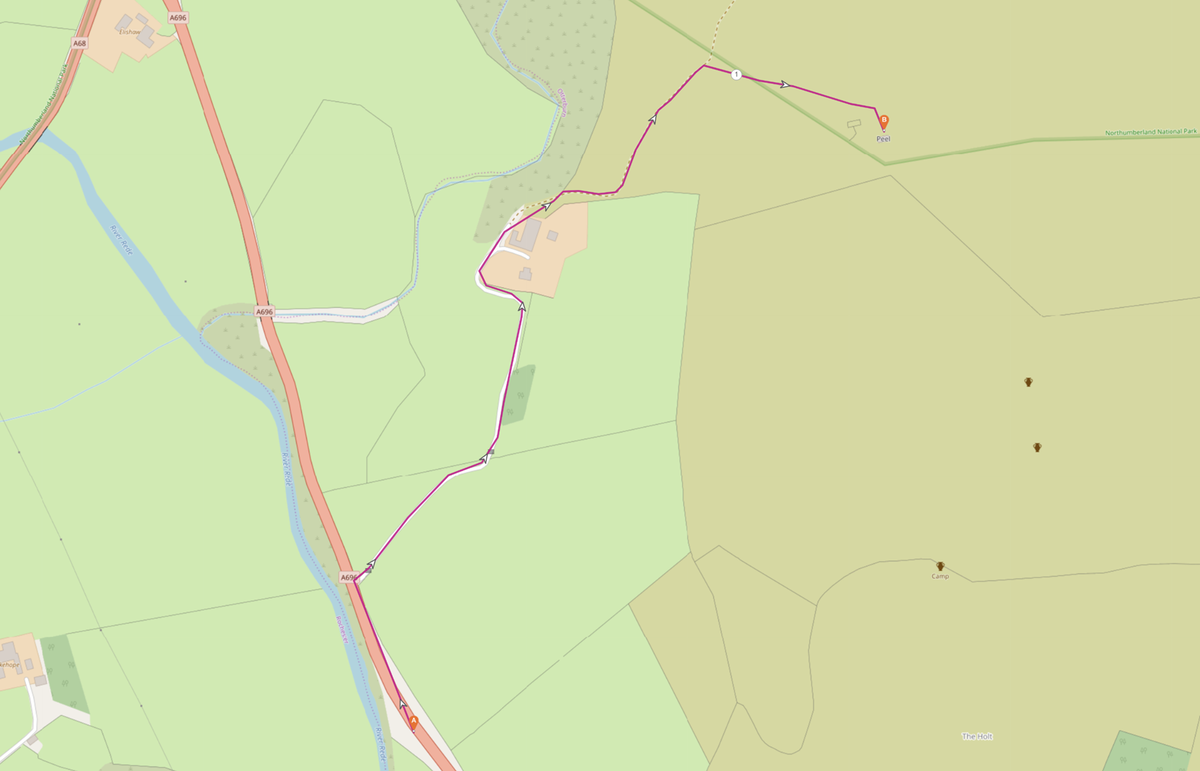 If you still need a bit more help, use the What3Words or Google maps links below or follow the route on OS Maps.
How To Find Shittleheugh Bastle
Where To Park For Shittleheugh Bastle?
Show Parking On Google Maps
Lat / Long
55.243761, 55.243761
What three words
There is a lay by in the road near the farm entrance. See the map below for more information.
Contributed by Simon Hawkins
Thanks for checking out this place on the Fabulous North! I do enjoy a wander out in to the countryside trying to find hidden gems that not many people know about. You can't beat a rogue Pele tower up a remote hill or a mysterious stone circle or a stunning waterfall secluded in a forest.
More Places from Simon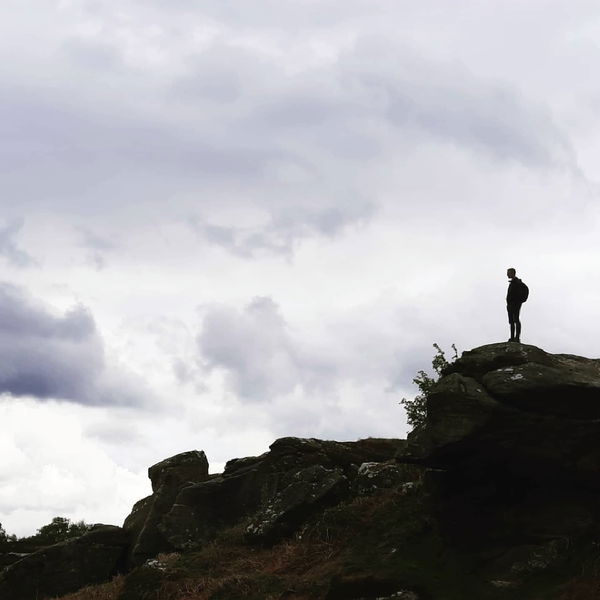 More Places In Otterburn
Find more fabulous places in Otterburn, Northumberland and if you know of a place we haven't listed, then let us know.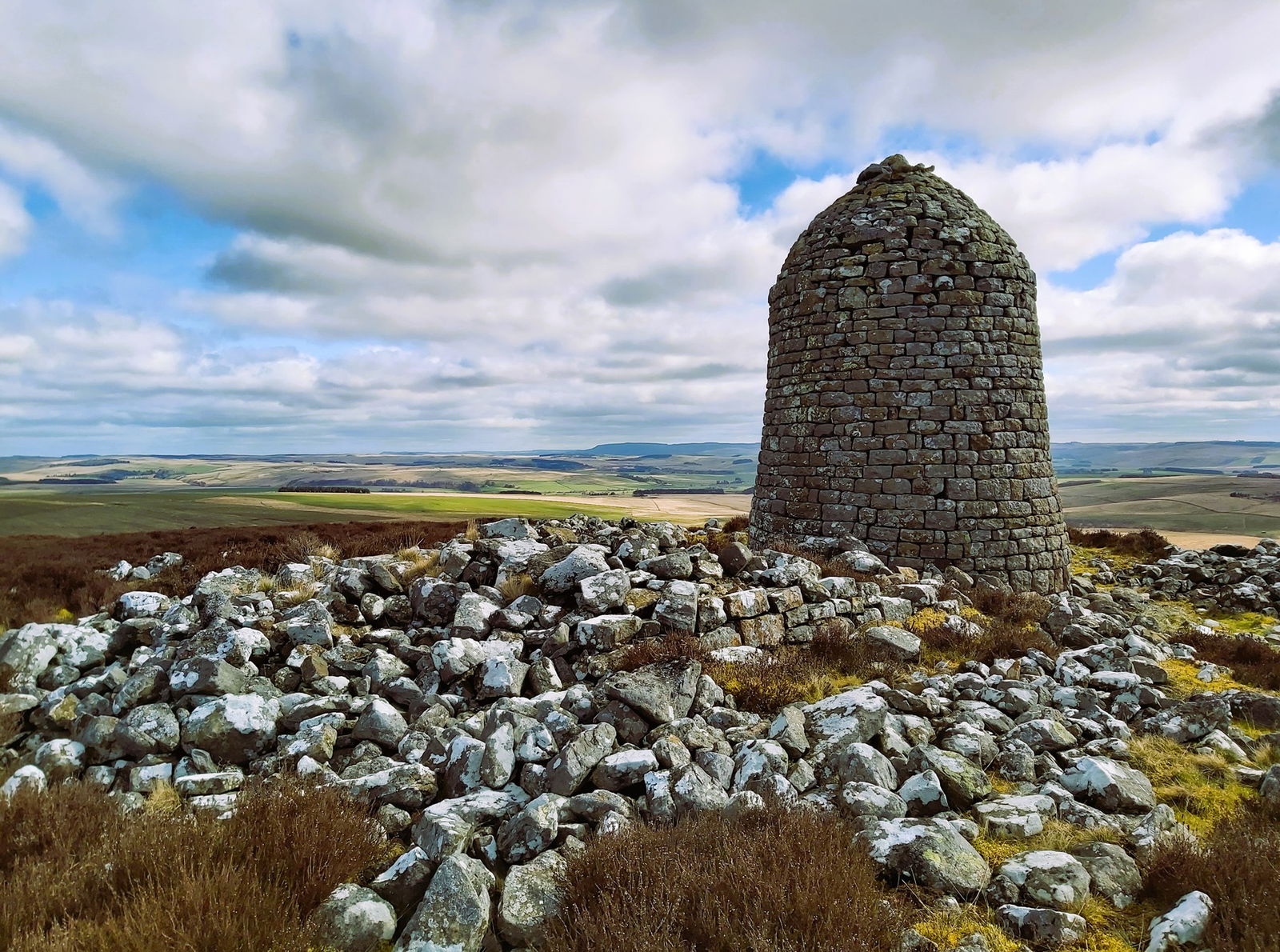 Padon Hill Monument
Landmark
Otterburn
Northumberland
A 5m high cairn on Padon Hill marking the wedding anniversary of some local notables and to to honour the work of a prominent Presbyterian preacher.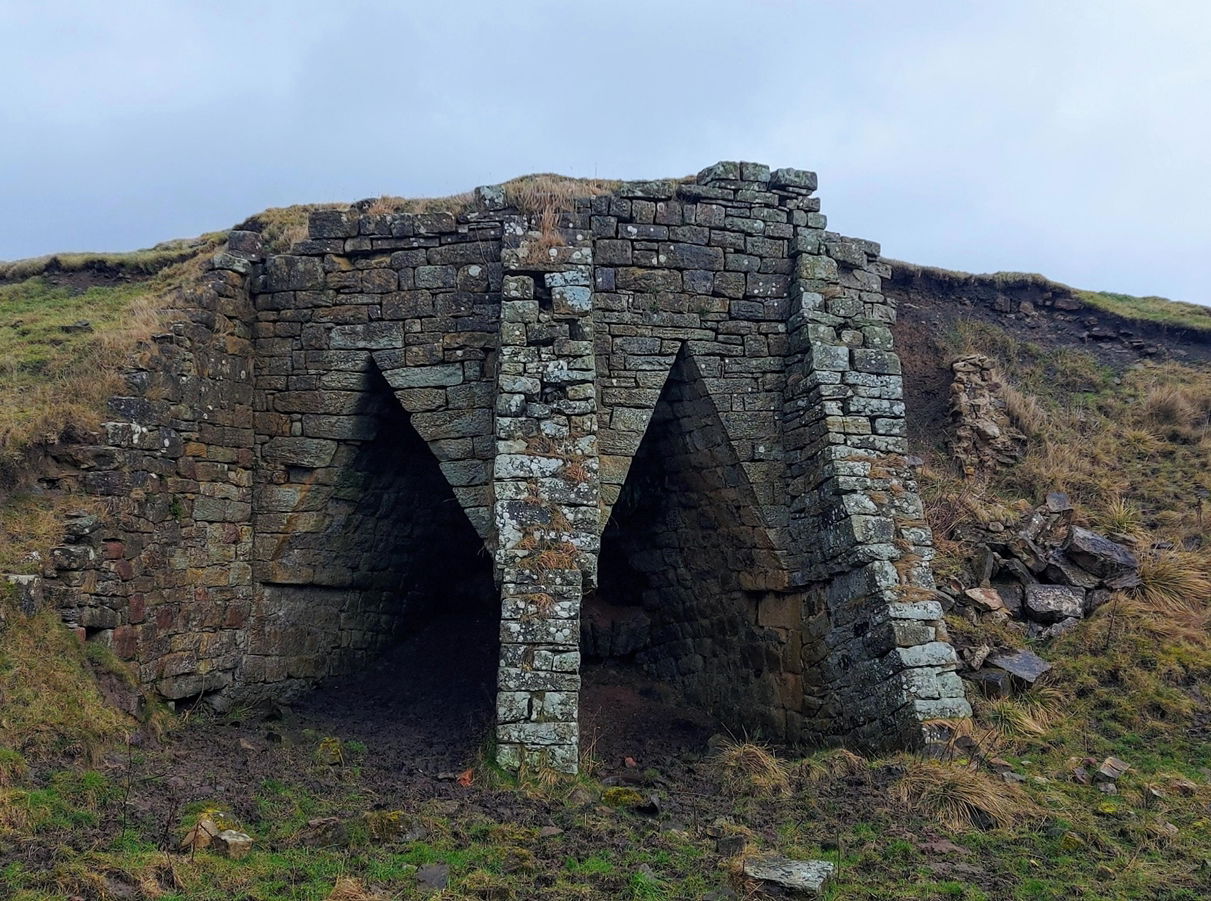 More Bastles
So this bastle wasn't enough and you want more? Don't worry we have you covered.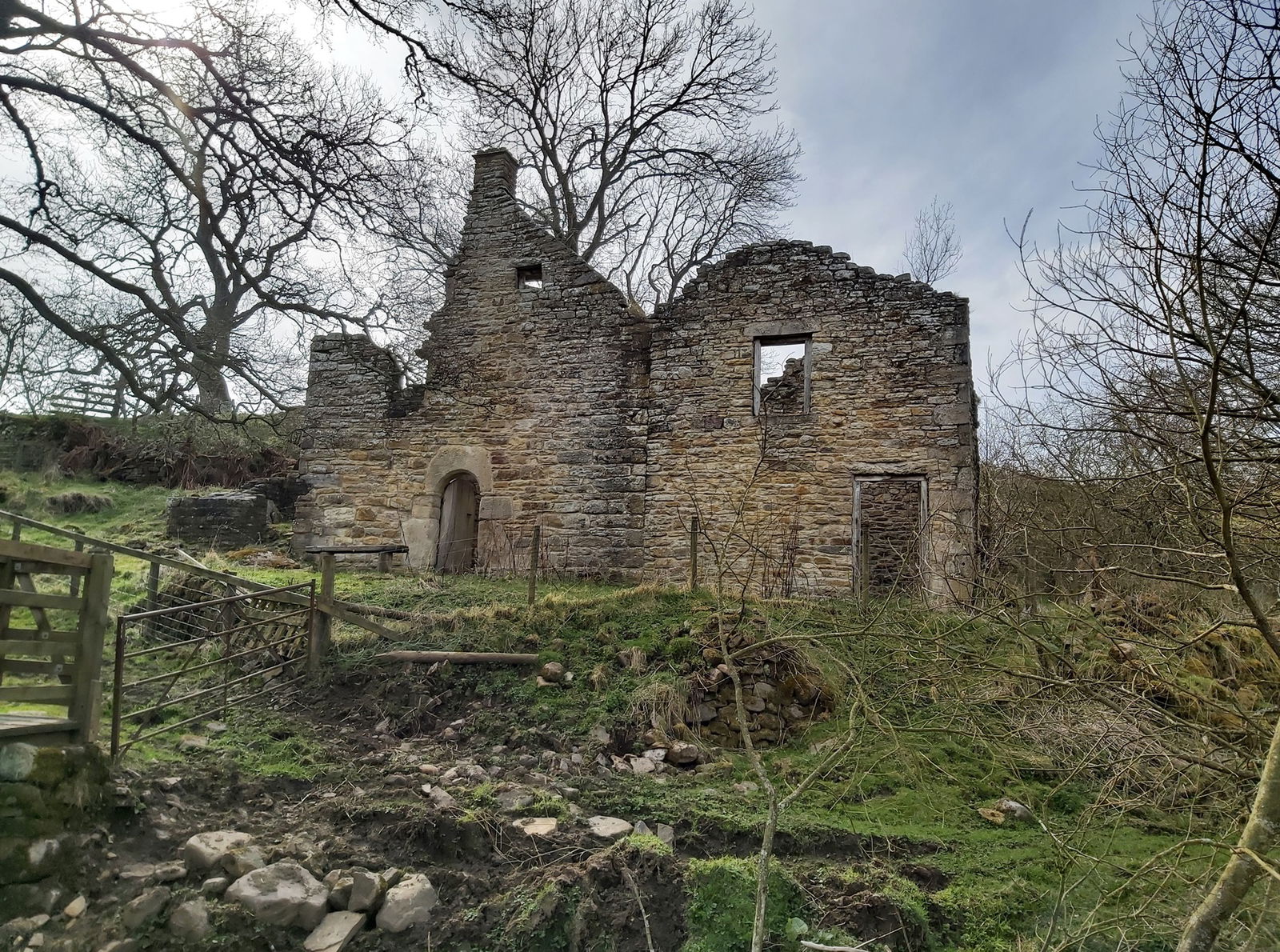 Rowantree Stob Bastle
Bastle
Allendale
Northumberland
A ruined bastle which may not have been a bastle after all.
Find Us On Facebook
We post all our new places daily on our Facebook Groups page, so join the group today and be notified when we add a new place.
Join Our Facebook Group