Transporter Bridge
Bridge
Middlesbrough
North Yorkshire
Transporter Bridge
Bridge In Middlesbrough, North Yorkshire
The Transporter Bridge that spans the River Tees in Middlesbrough.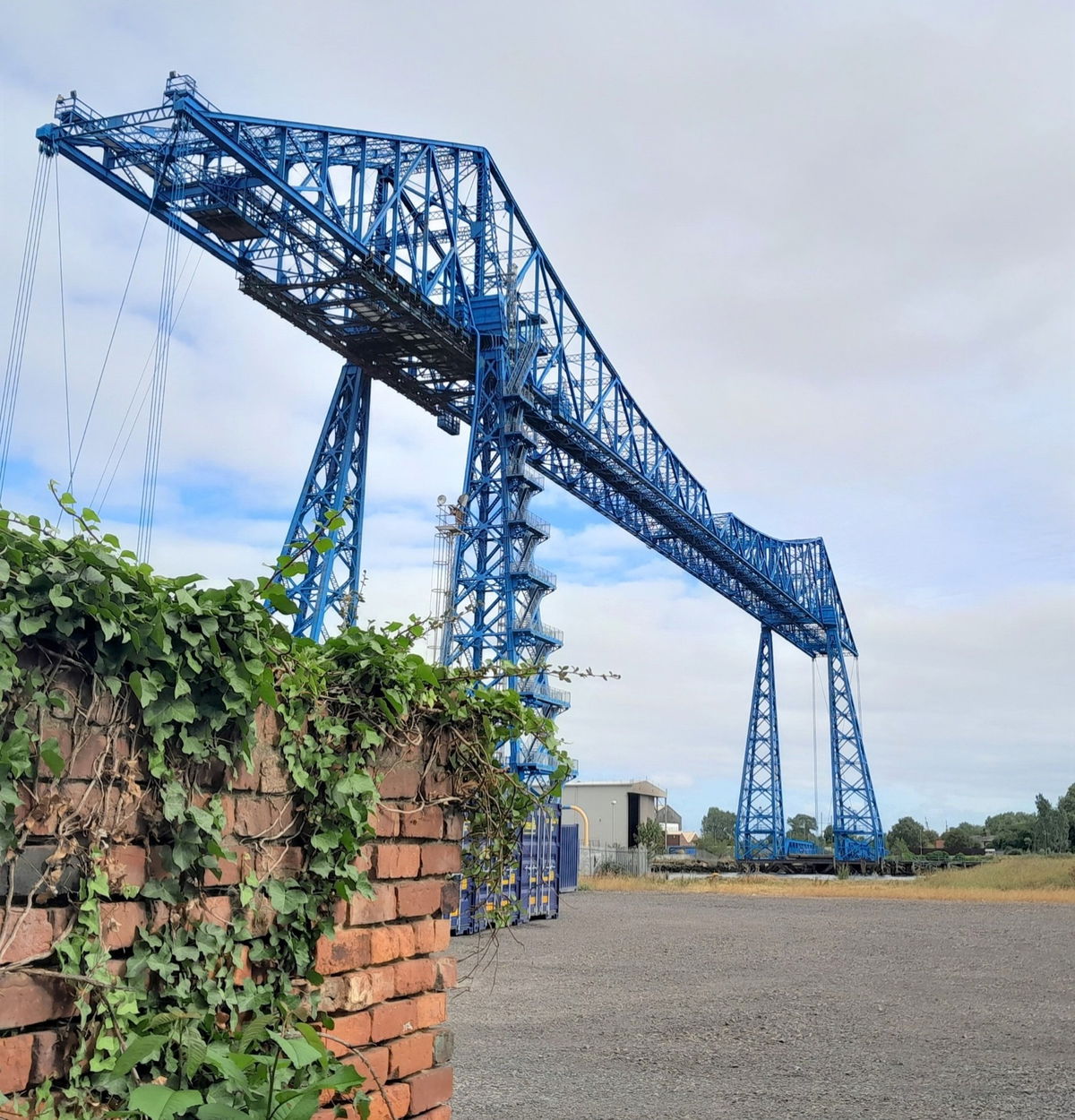 As my husband was working near the River Tees in Middlesbrough on the southside, I piggybacked a lift and found this area had a engineering and design wonder .
It is an unusual bridge. Completed in 1911. The tall fixed metal structure is to allow enough height for ships to pass underneath without hindrance. The part that transports is a 'cradle' that is suspended underneath the 'bridge'. with strong cables, which are attached to a mechanism on the bridge.
This is powered by electricity from the winding house on the Middlesbrough side and moves the cradle over the water. It can carry 9 cars or 200 people in less than 2 minutes. It is the longest one in the world at 851ft and there are less than 12 in the world now.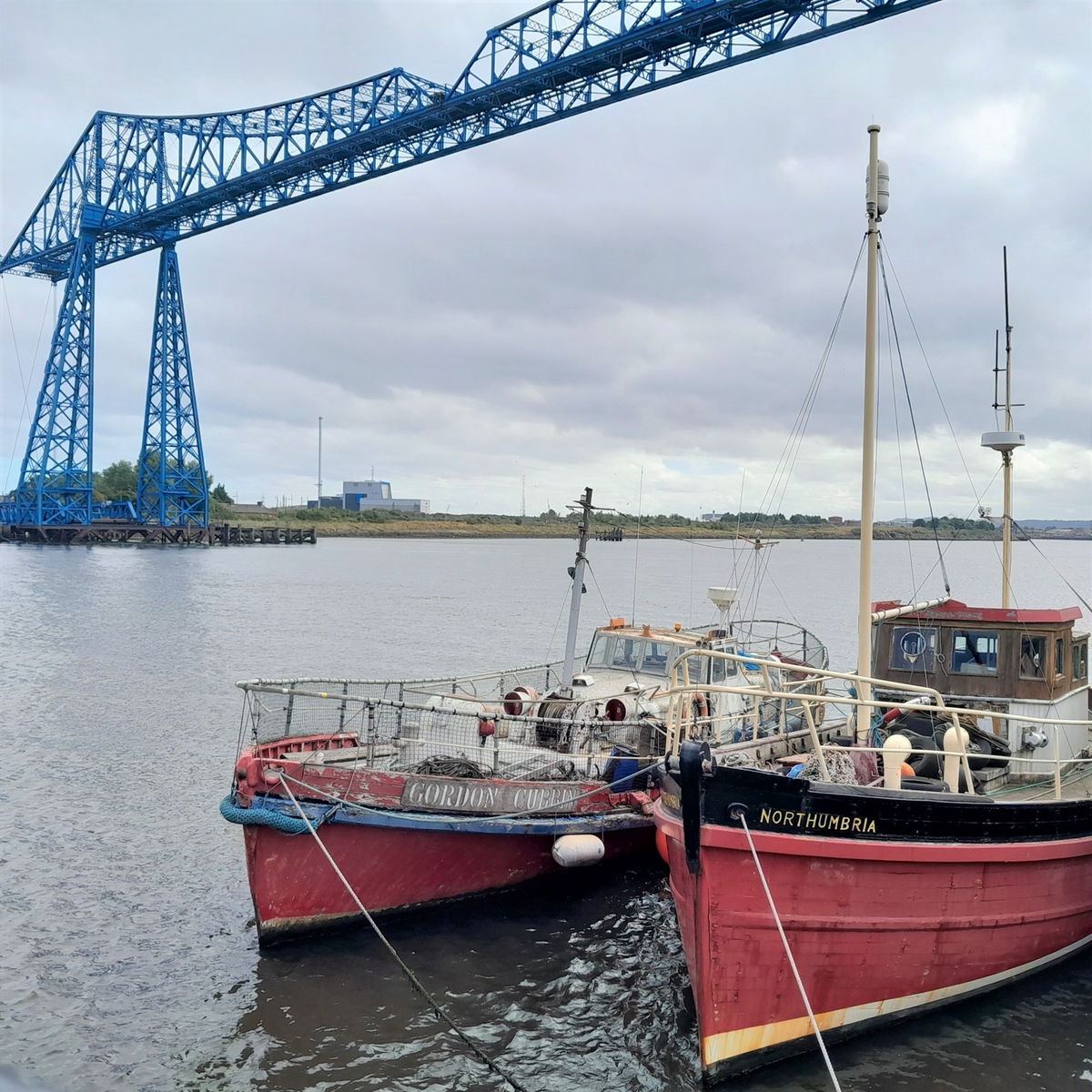 It has withstood being bombed in both WW1 and WW2. In 1953 the cradle got stuck half way during gale force winds: What would that have been like to be on board?!
The transporter Bridge was painted blue in 1961 instead of the original red.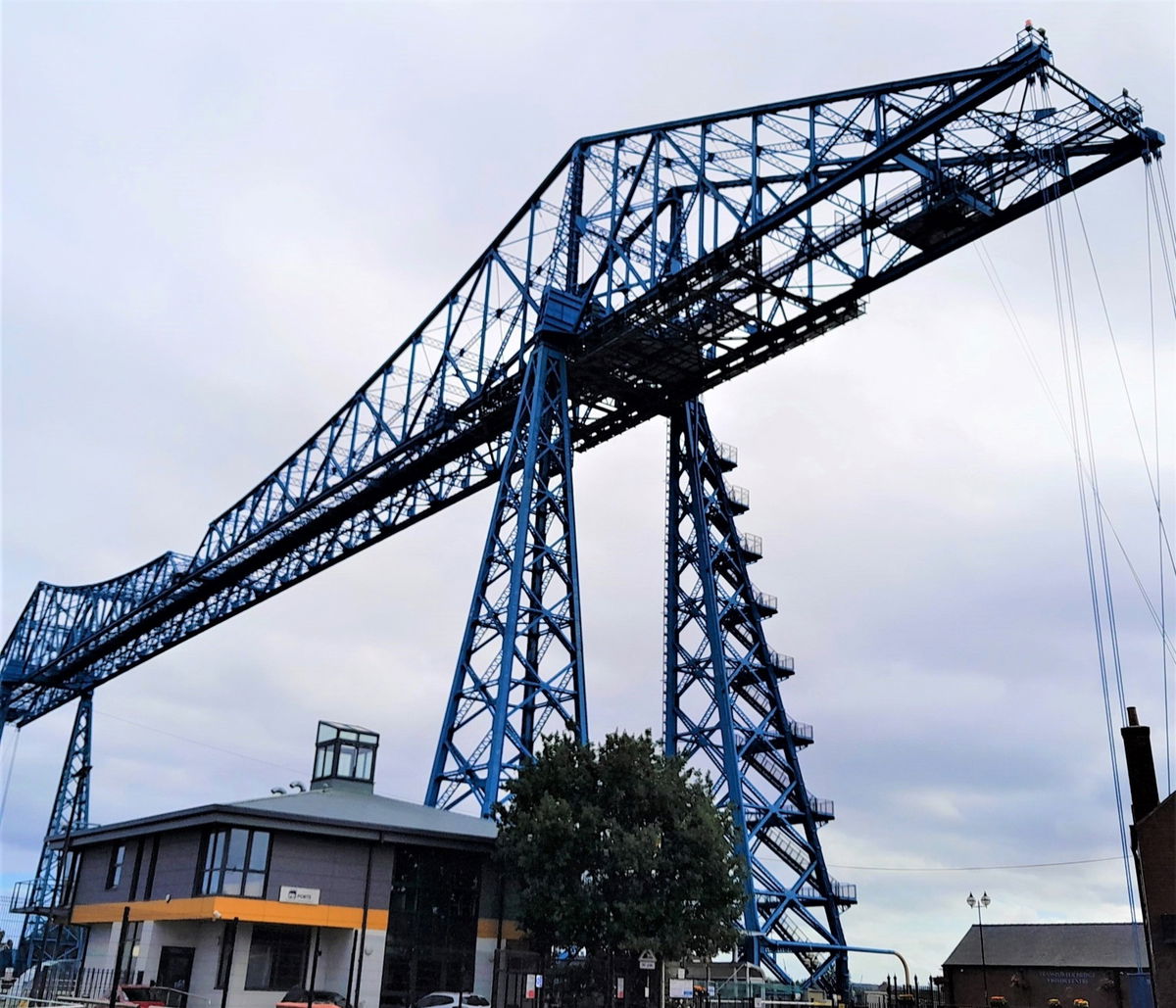 When chatting to friends they told me of times when they had persuaded their fathers to 'drive' across the bridge even when it was a longer journey, the excitement of crossing the bridge is still in their minds.
One down side was that it was also a place of suicides and caused the stairs to be closed off at night.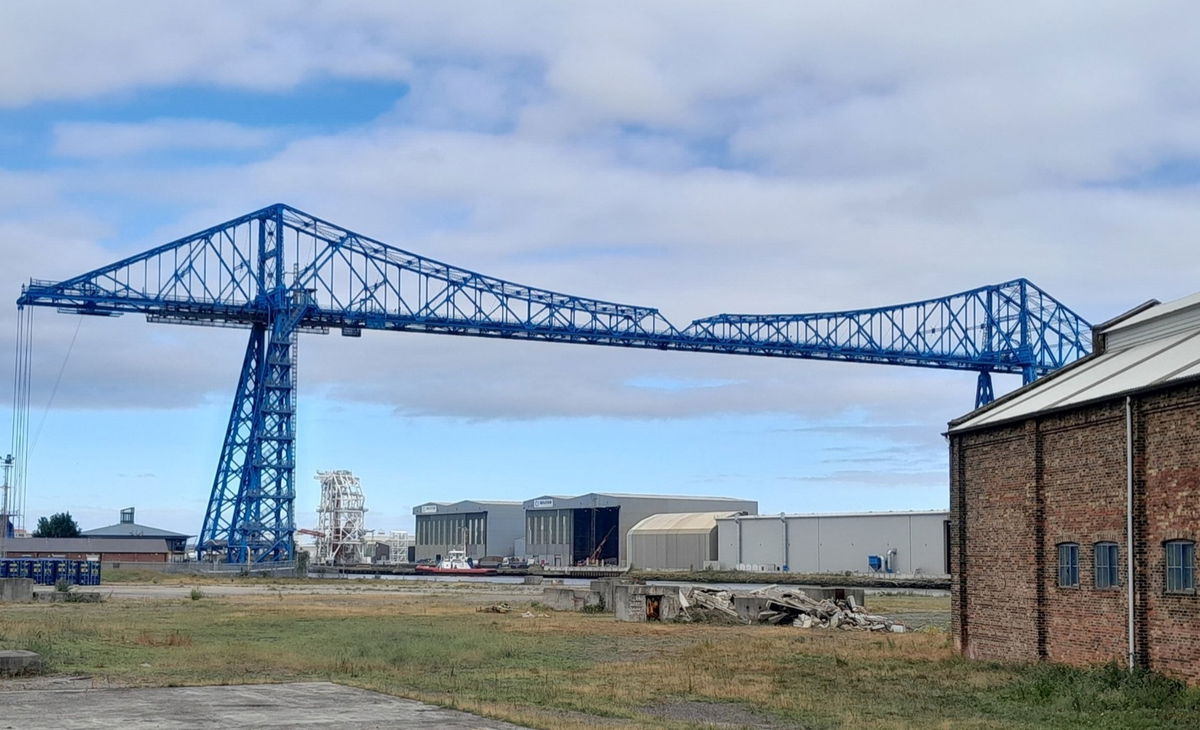 You may recall it was featured in a special Auf Wiedersehen Pet episode where they dismantled it and took it to Arizona. Some people telephoned the local council complaining as they thought this had actually happened.
There is a disclaimer at the end of the show stating it is still in Middlesbrough!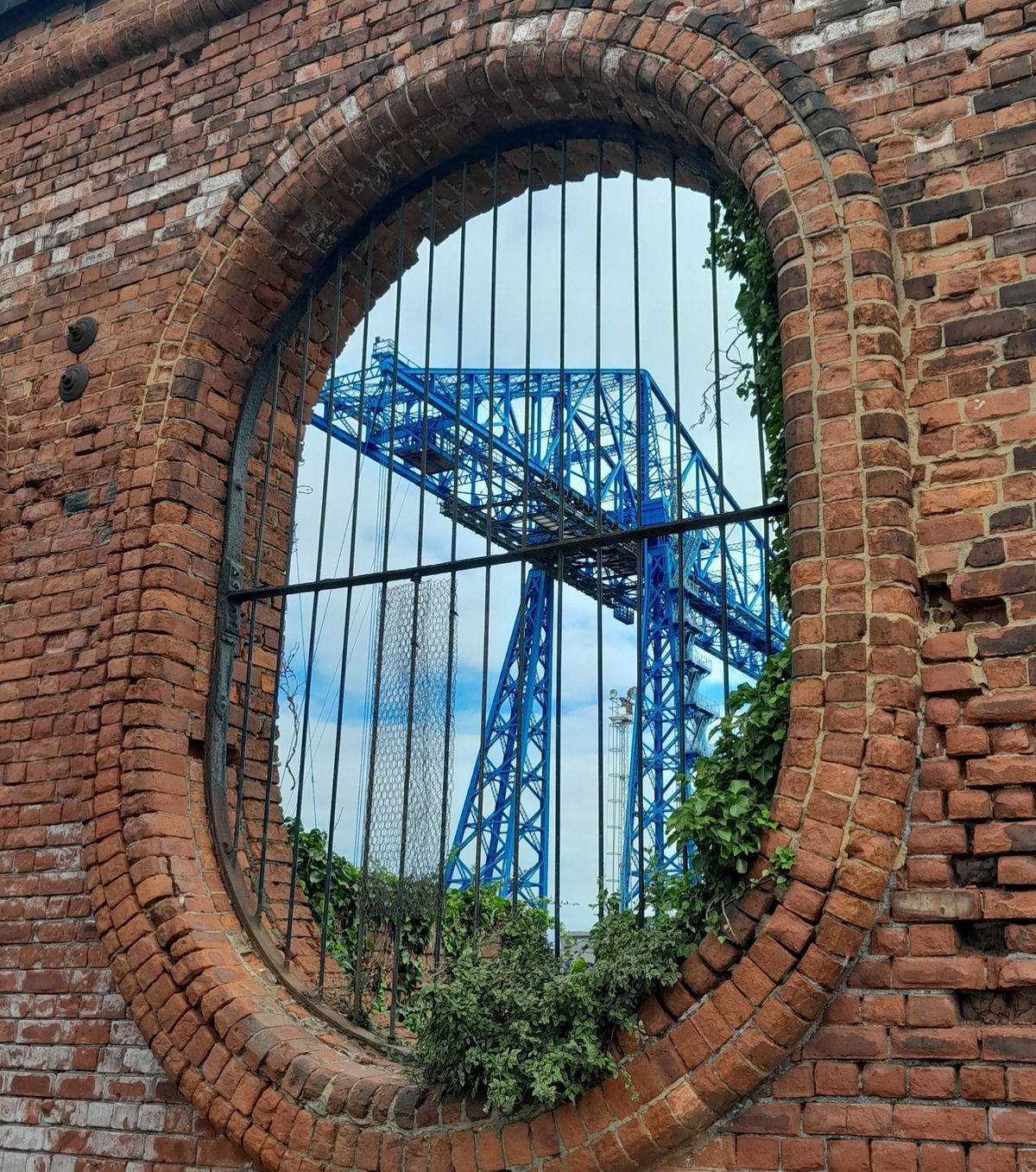 Depending how you view it, the bridge is the first or last over the River Tees.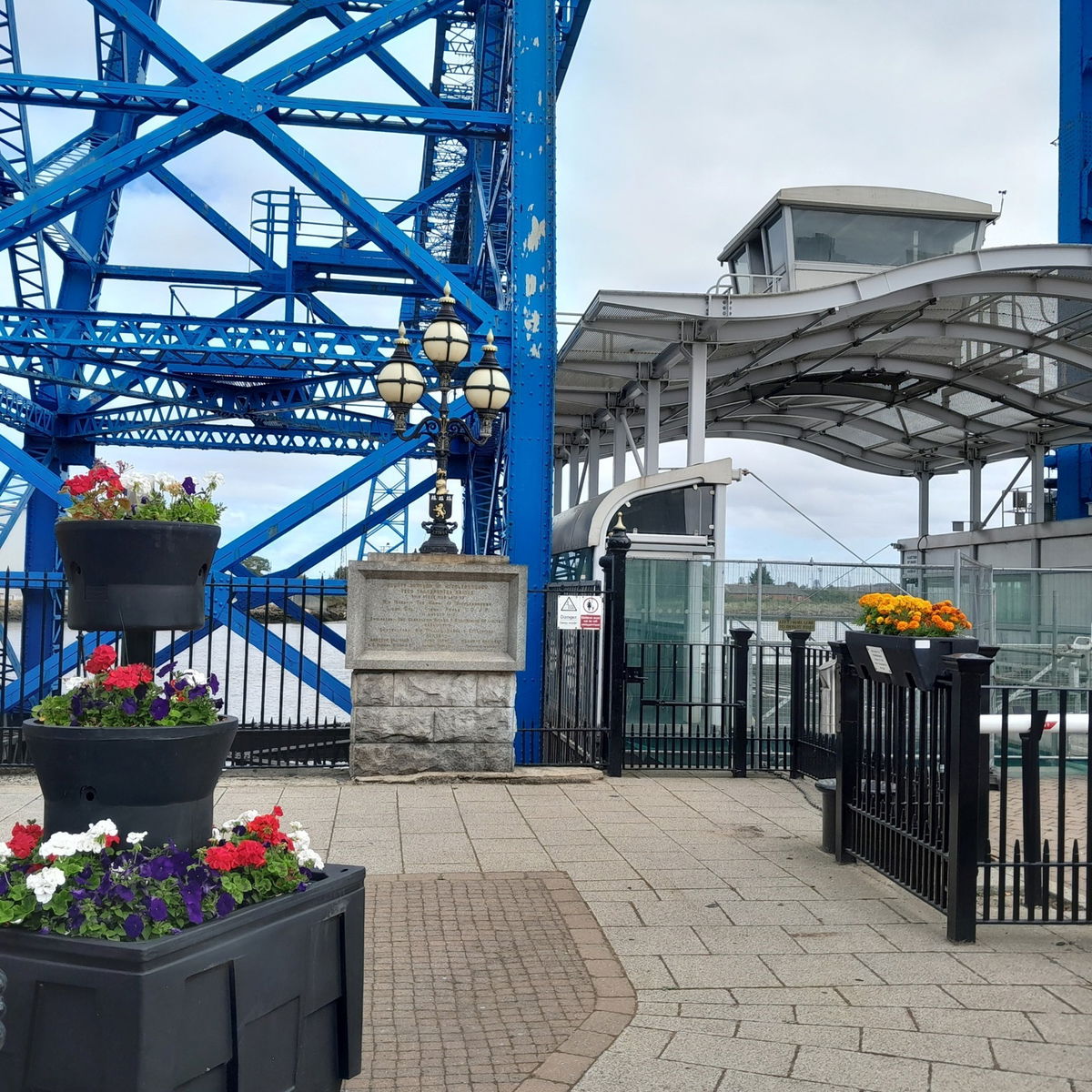 Sadly, now in need of repair since 2019, so not currently operating. It is said that one of the structures is sinking. However I was advised that crossing the bridge by foot should be available again soon. (As of September 2022). We will be back when 'they' have sorted out the anti-slip matting to walk over the top of the bridge.
How To Find Transporter Bridge
Where To Park For Transporter Bridge?
Show Parking On Google Maps
Lat / Long
54.583401, 54.583401
What three words
Parking at Ferry Road carpark
Contributed by Rosalind Parker
Thanks for reading through and getting to the end of this post. I enjoy exploring the Fabulous North (Especially as a Southerner residing up North). I like 'snippets' of information, and more so, if they are obscure, amusing or meaningful. The photographs are taken on a mobile phone, without any enhancements.
More Places from Rosalind
More Places In Middlesbrough
Find more fabulous places in Middlesbrough, North Yorkshire and if you know of a place we haven't listed, then let us know.
Ormesby Hall
Estate
Middlesbrough
North Yorkshire
Grade I listed mansion house predominantly 18th century.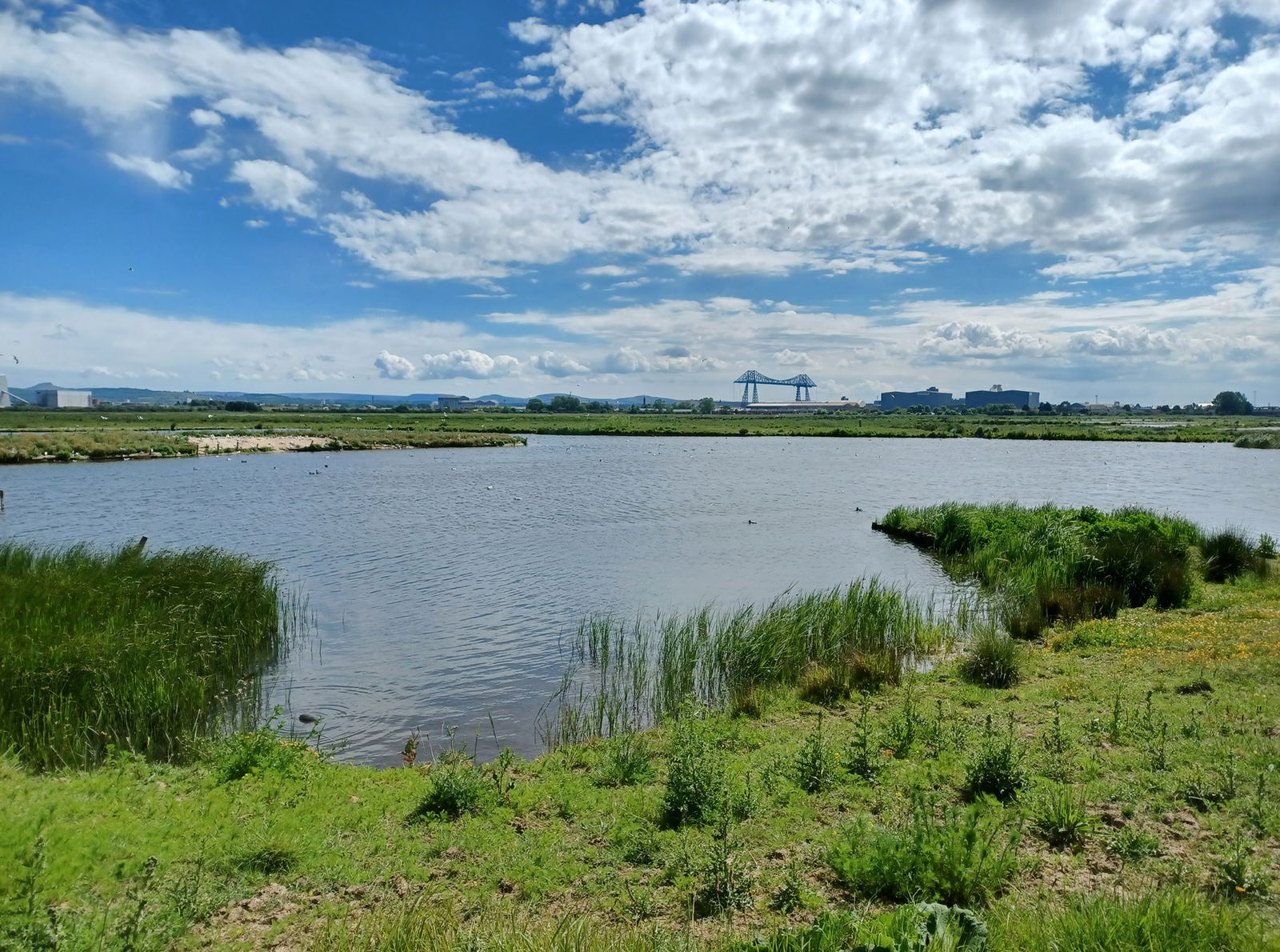 RSPB Saltholme
Landscape
Middlesbrough
North Yorkshire
650 hectare site attracting thousands of birds every year.
More Bridges
So this bridge wasn't enough and you want more? Don't worry we have you covered.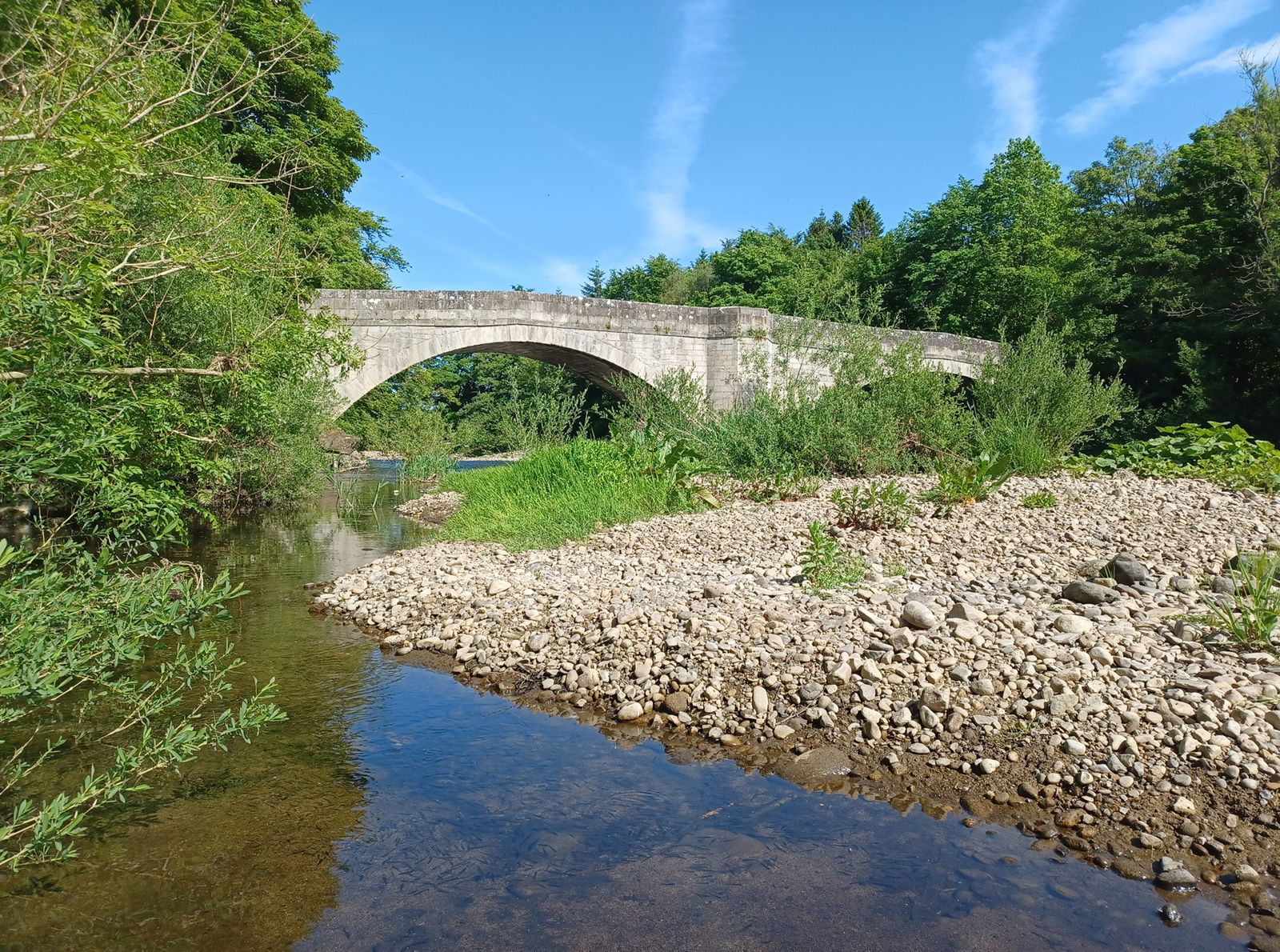 Clemmy Bank Bridge
Bridge
Witton le Wear
County Durham
Pretty little 18th century bridge over the River Wear in Witton Le Wear.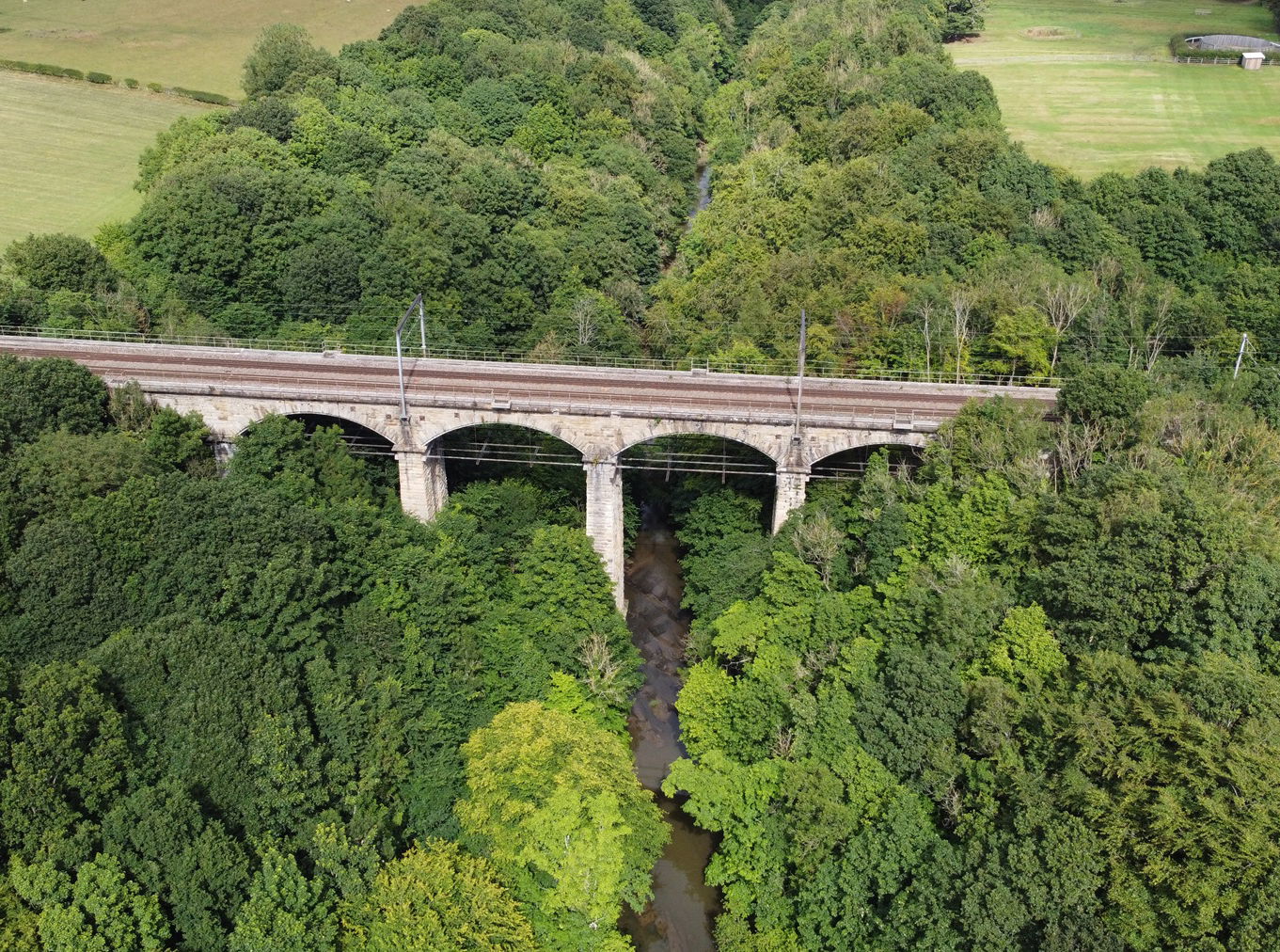 Plessey Woods Viaduct
Bridge
Cramlington
Northumberland
A very well hidden stone viaduct spanning the River Blyth at Plessey Woods for the East Coast Main Line.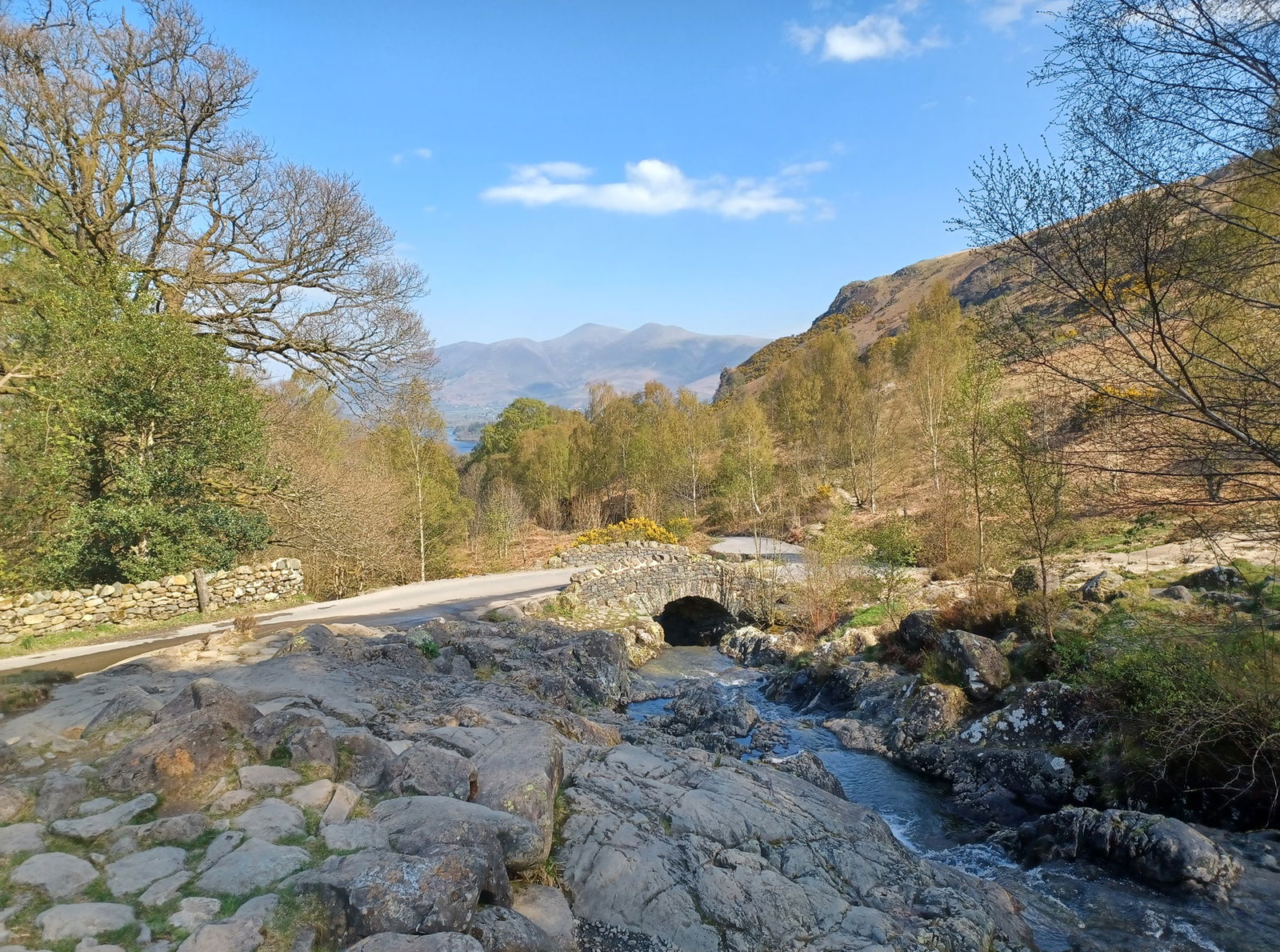 Ashness Bridge
Bridge
Keswick
Cumbria
The most photographed location in the Lake District. An 18th century Packhorse Bridge.
Find Us On Facebook
We post all our new places daily on our Facebook Groups page, so join the group today and be notified when we add a new place.
Join Our Facebook Group