Union Chain Bridge
Bridge
Berwick Upon Tweed
Northumberland
Union Chain Bridge
Bridge In Berwick Upon Tweed, Northumberland
When originally built, the Union Chain Bridge near Berwick Upon Tweed was the longest wrought iron suspension bridge in the world.
The Union Chain Bridge is a suspension bridge that spans the River Tweed between Horncliffe, Northumberland, England and Fishwick, Berwickshire, Scotland. When it opened in 1820 it was the longest wrought iron suspension bridge in the world with a span of 137m and the first vehicular bridge of its type in the United Kingdom
A Bridge of Innovation
The bridge was designed by Captain Samuel Brown, a naval officer and engineer. Brown had patented a new type of eye-bar chain that was stronger and lighter than the chains used in previous suspension bridges. It represents a remarkable feat of engineering for its time, featuring a suspension design supported by massive stone towers.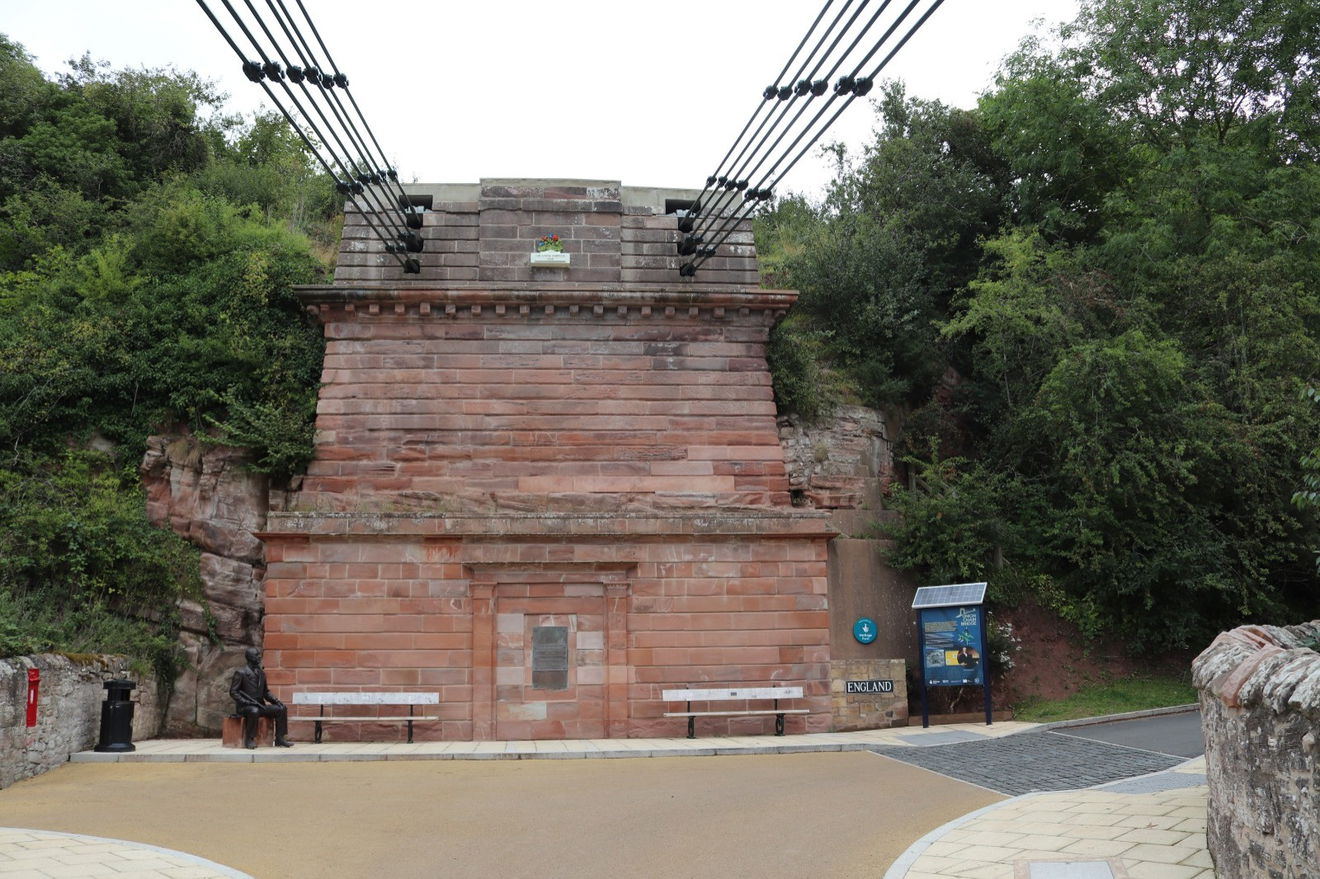 A Link Across Borders
As its name suggests, the Union Chain Bridge played a crucial role in connecting England and Scotland. The bridge was built in two years, at a cost of £7,700 and was opened on 26 July 1820 by the Duke of Northumberland. The bridge was a major engineering feat at the time, and it was widely acclaimed as a symbol of peace and unity between England and Scotland.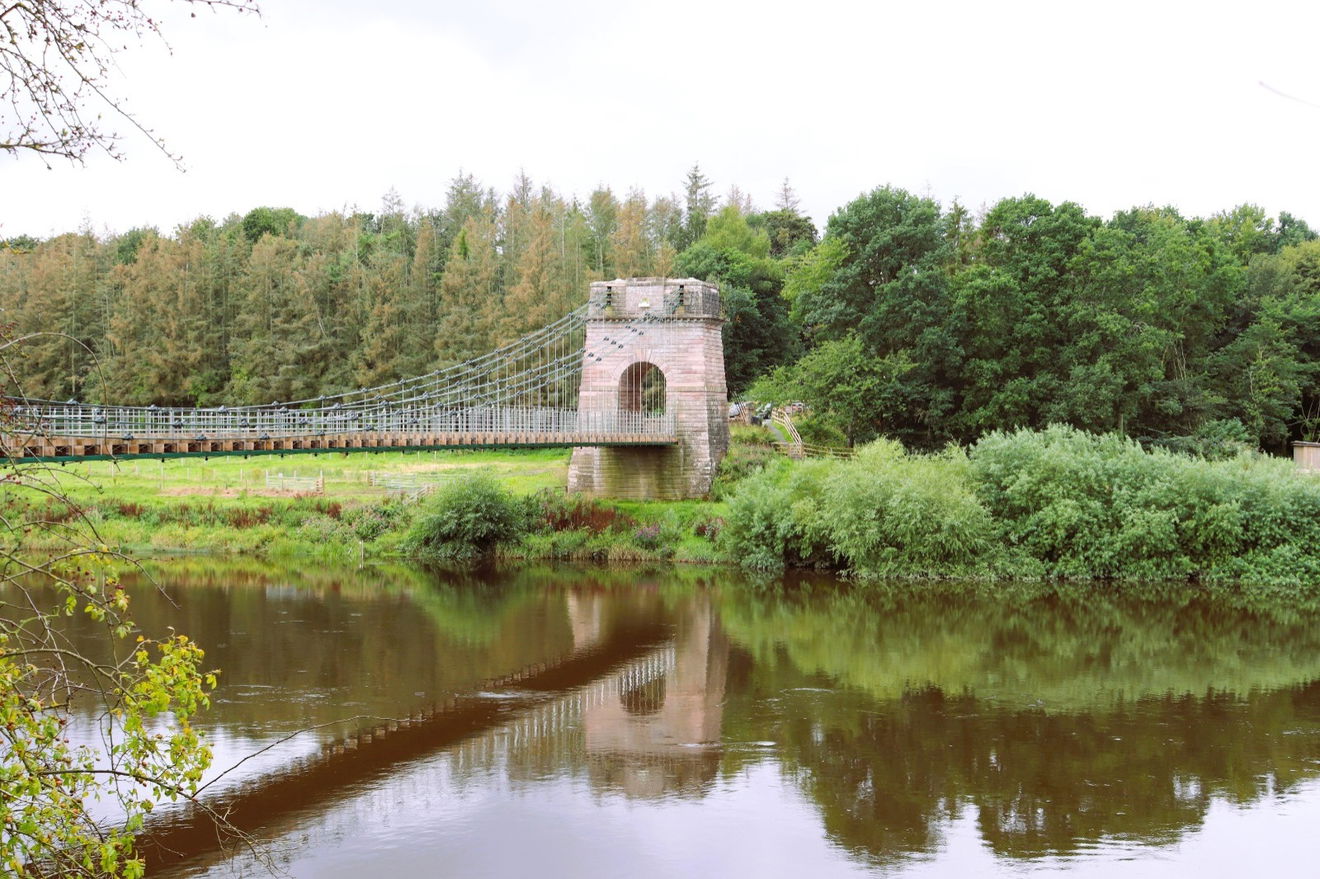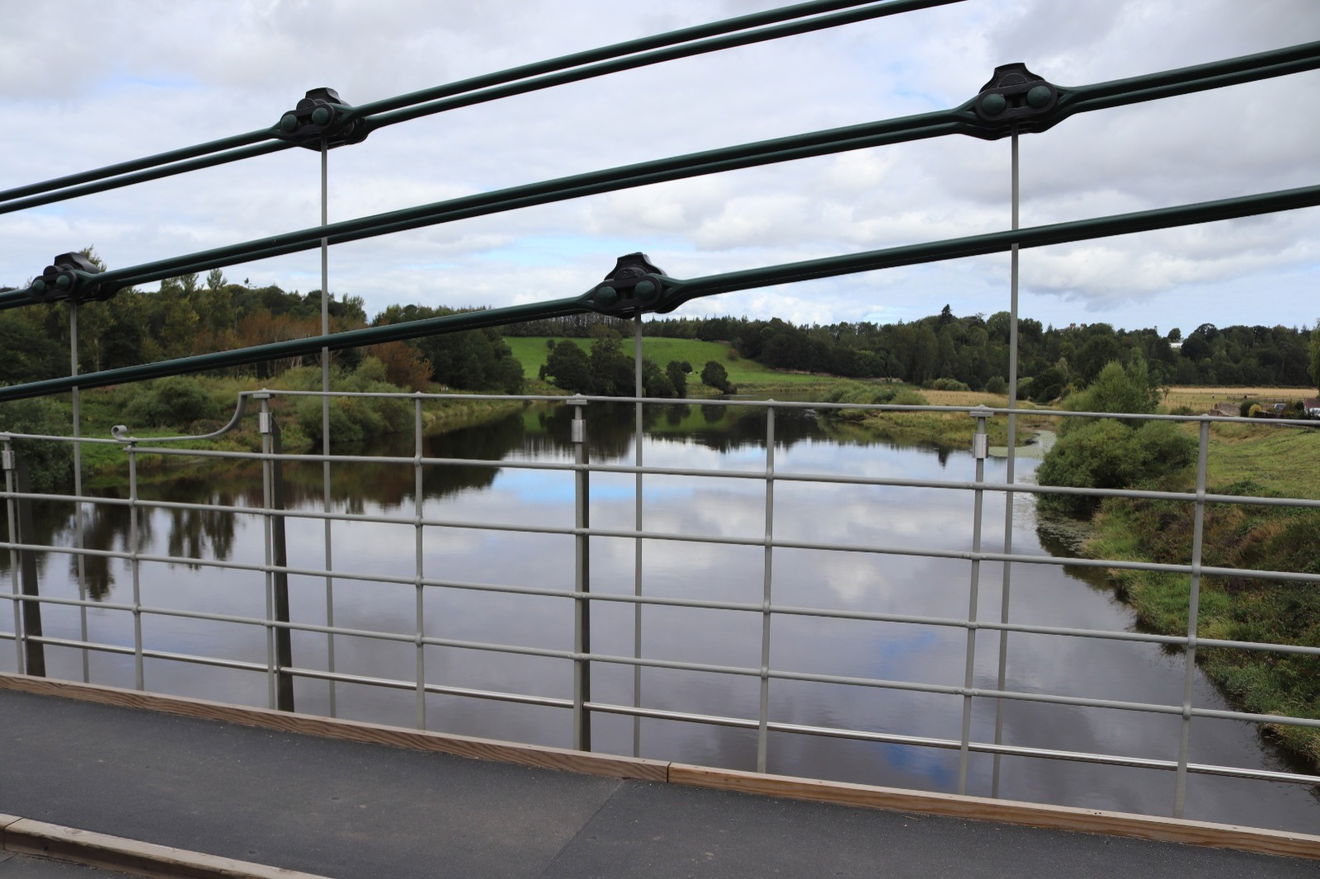 Architectural Significance
The Union Chain Bridge's design was ahead of its time, influencing the development of subsequent suspension bridges worldwide. Its stone towers, wrought iron chains, and wooden decking combine to create a structure that blends engineering practicality with architectural elegance.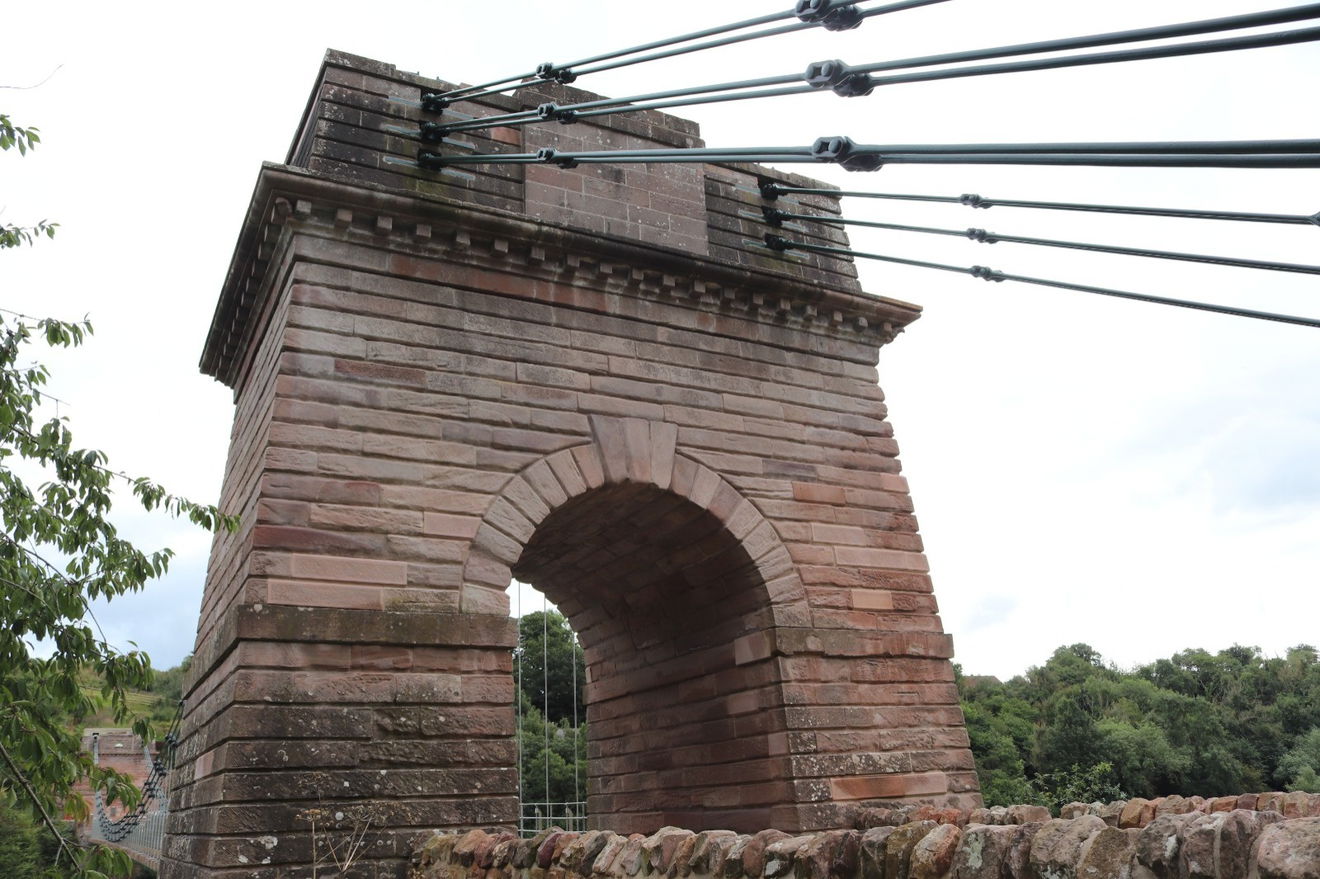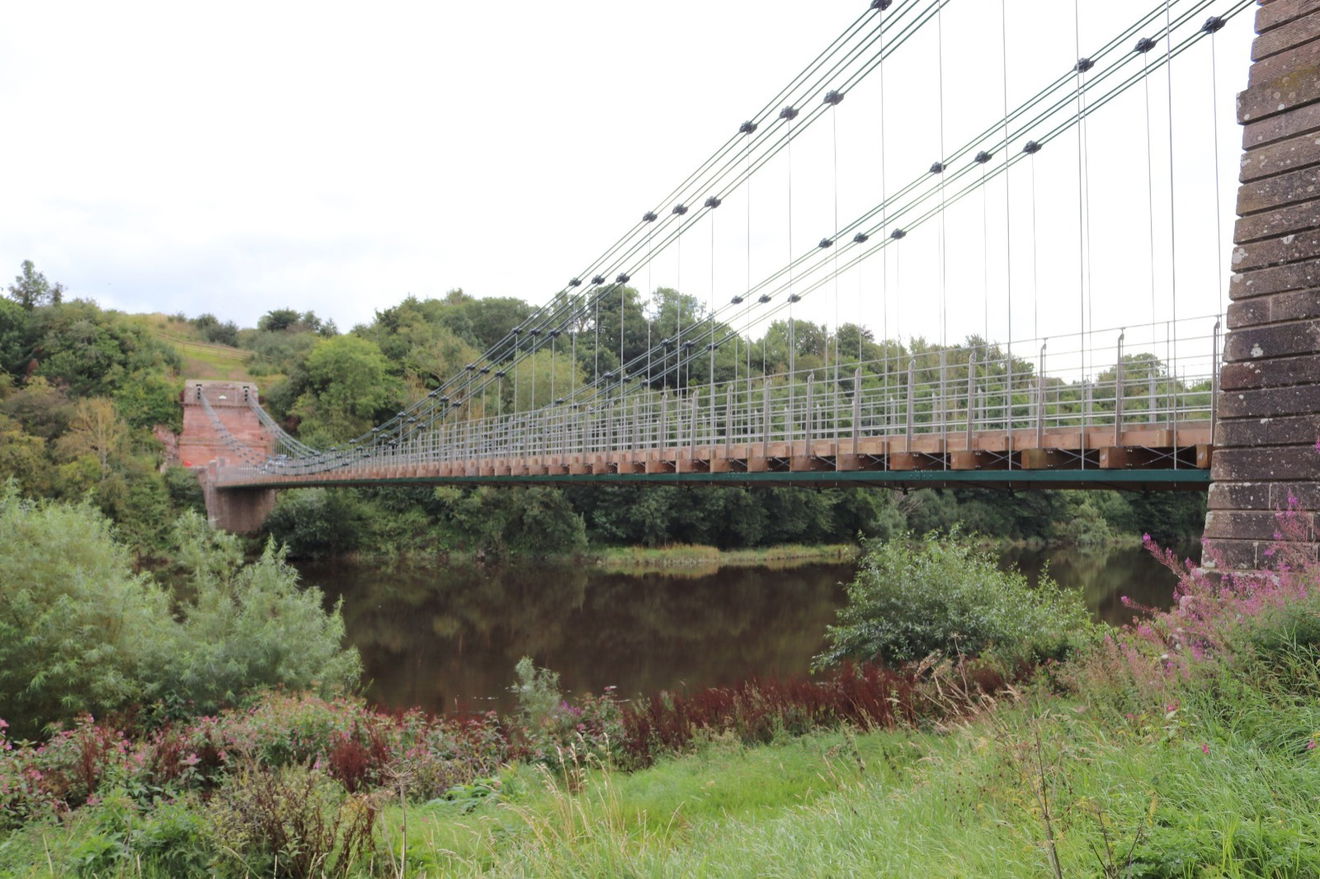 Facts And Figures
The bridge spans 137m and is anchored to a free standing tower on the Scottish side and a tower melded to the rock face on the English side. The bridge is supported by two sets of chains, each of which consists of 180 eye-bars.

The Union Chain Bridge cost £7,700 and celebrated its grand opening on the 26th of July in 1820 and the ceremony was graced by the presence of esteemed figures, including the renowned Scottish civil engineer Robert Stevenson. Captain Brown, the bridge's designer, conducted a remarkable test in which he towed twelve carts with a curricle (two-wheeled chariot), all in front of a crowd consisting of approximately 700 spectators. The bridge operated with toll charges until the year 1885, and it's however the toll cottage on the English side was eventually demolished in 1955.
Longevity And Restoration
The Union Chain Bridge has been listed as a Grade I listed building since 1986. It is a popular tourist destination, and it is also used by local people as a crossing point over the River Tweed. In 2020, the bridge underwent a major restoration project that cost £10.5 million. The project included replacing the chains, repairing the towers and abutments (the bit which connects the deck of a bridge to the ground), and repainting the bridge. The restored bridge reopened to traffic in April 2023.
It's a fabulous construction and a lovely area for a wander with amazing views from the middle of the bridge.
If a car does traverse the bridge while you are on it, then it can get a little bouncy!
How To Find Union Chain Bridge
Where To Park For Union Chain Bridge?
There are parking bays either side of the bridge depending on which way you are travelling.
Contributed by Simon Hawkins
Thanks for checking out this place on the Fabulous North! I do enjoy a wander out in to the countryside trying to find hidden gems that not many people know about. You can't beat a rogue Pele tower up a remote hill or a mysterious stone circle or a stunning waterfall secluded in a forest.
More Places from Simon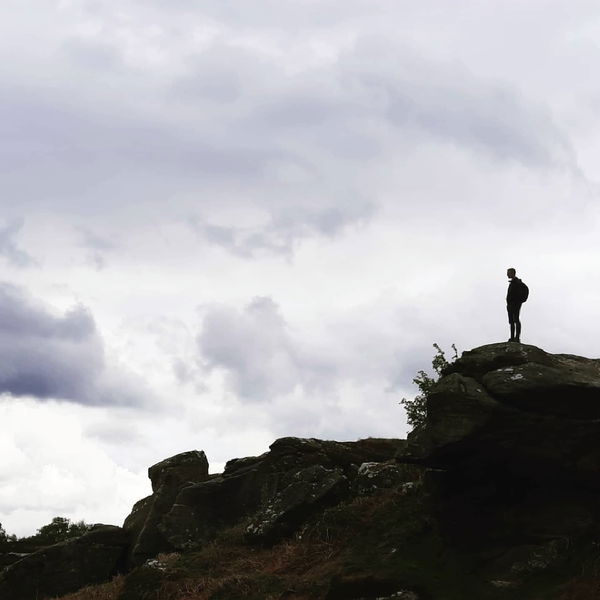 More Places In Berwick Upon Tweed
Find more fabulous places in Berwick Upon Tweed, Northumberland and if you know of a place we haven't listed, then let us know.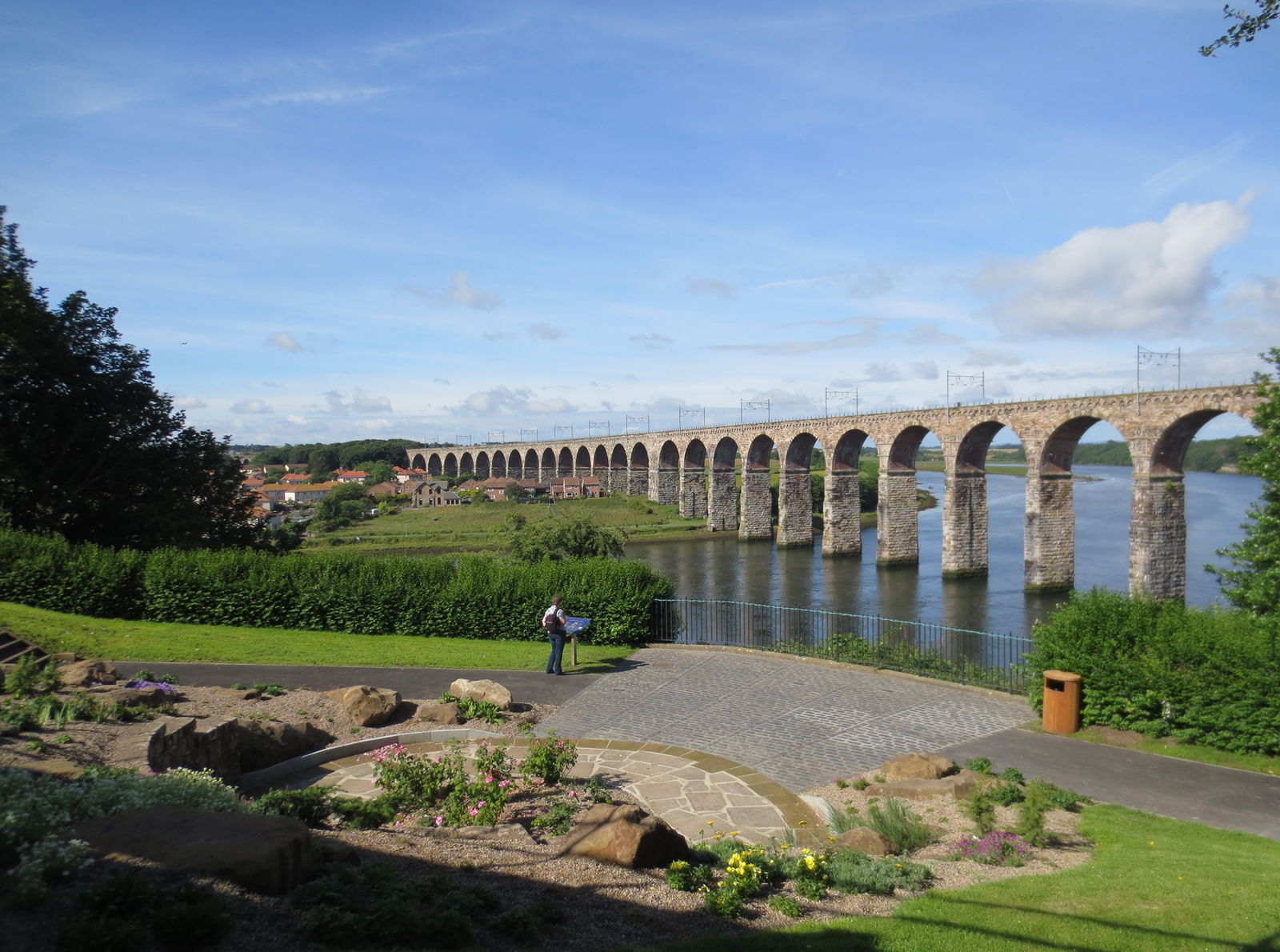 Berwick Parks
Landscape
Berwick Upon Tweed
Northumberland
Two Parks, Castle Vale and Coronation Park, set either side of Berwick Station which include footpaths, shelters, rose gardens and a lily pond.
Haggerston Dovecote
Dovecote
Berwick Upon Tweed
Northumberland
Possibly an old windmill converted into a dovecote which is lined inside with brick nesting boxes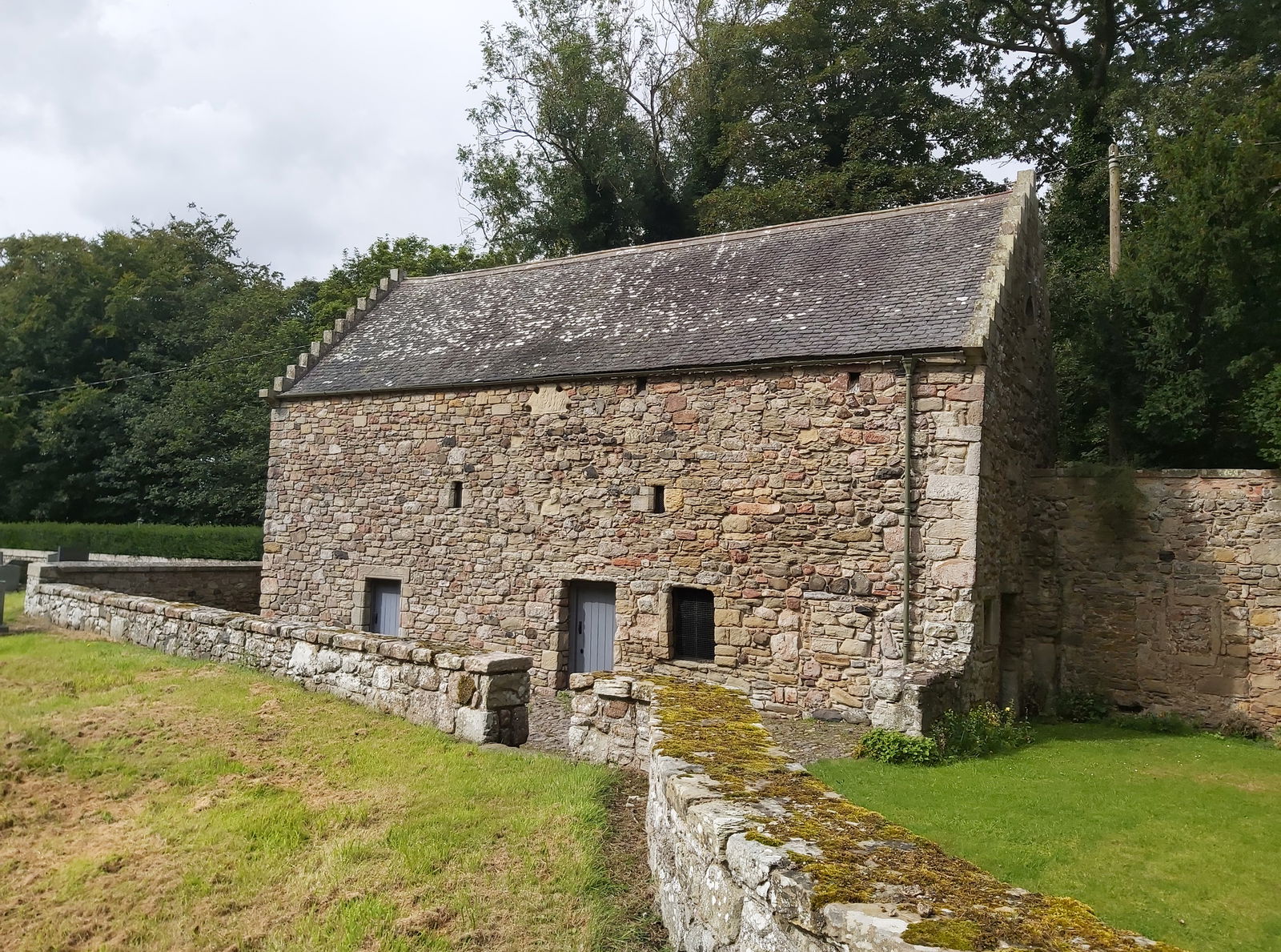 Foulden Tithe Barn
Building
Berwick Upon Tweed
Northumberland
An old tithe barn within the grounds of Foulden Parish Church where parishioners would give the church 10% of their agricultural produce.
More Bridges
So this bridge wasn't enough and you want more? Don't worry we have you covered.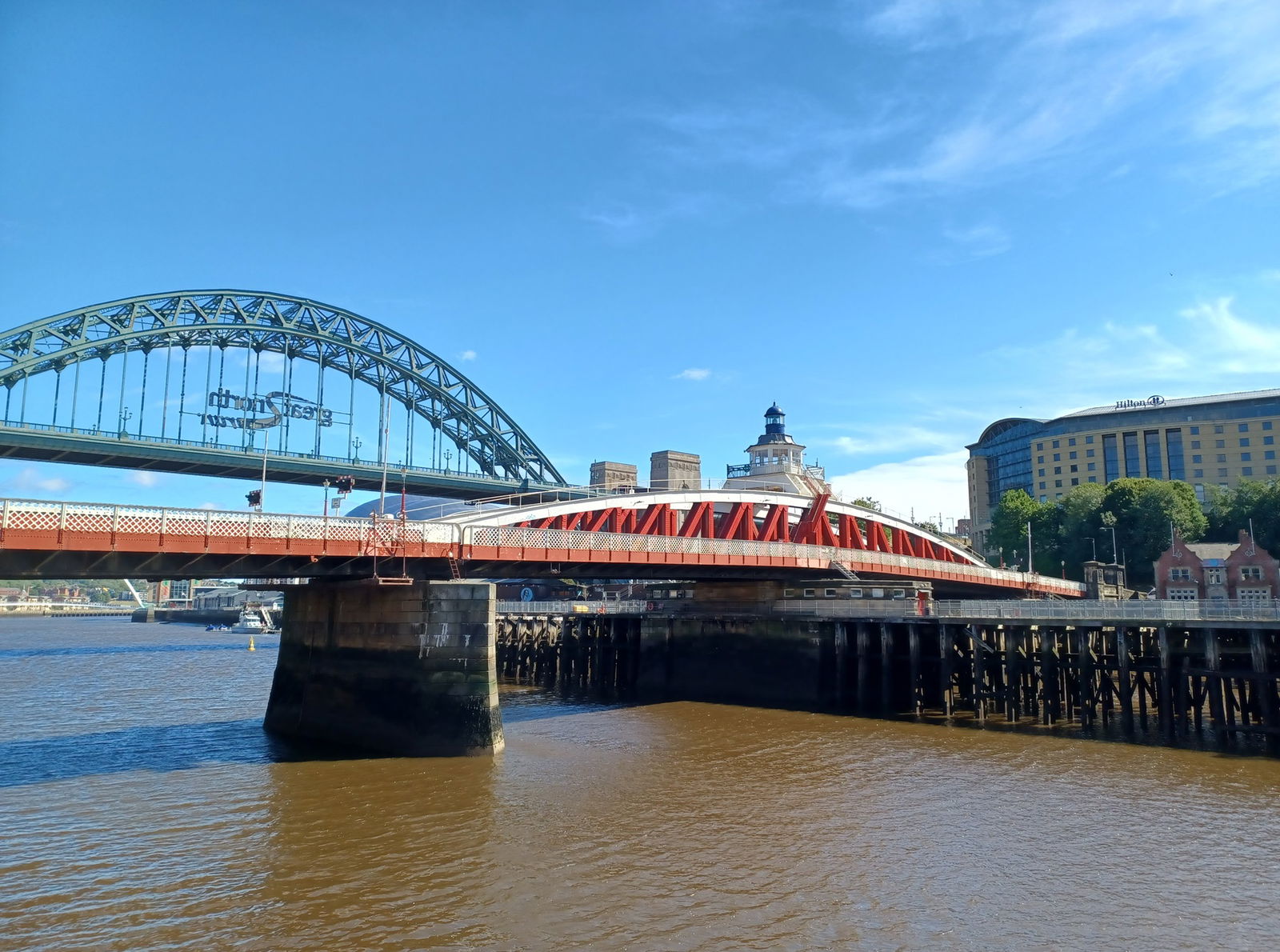 Swing Bridge
Bridge
Newcastle City Centre
Tyne And Wear
Rotating bridge designed by William Armstrong, which opened in 1876.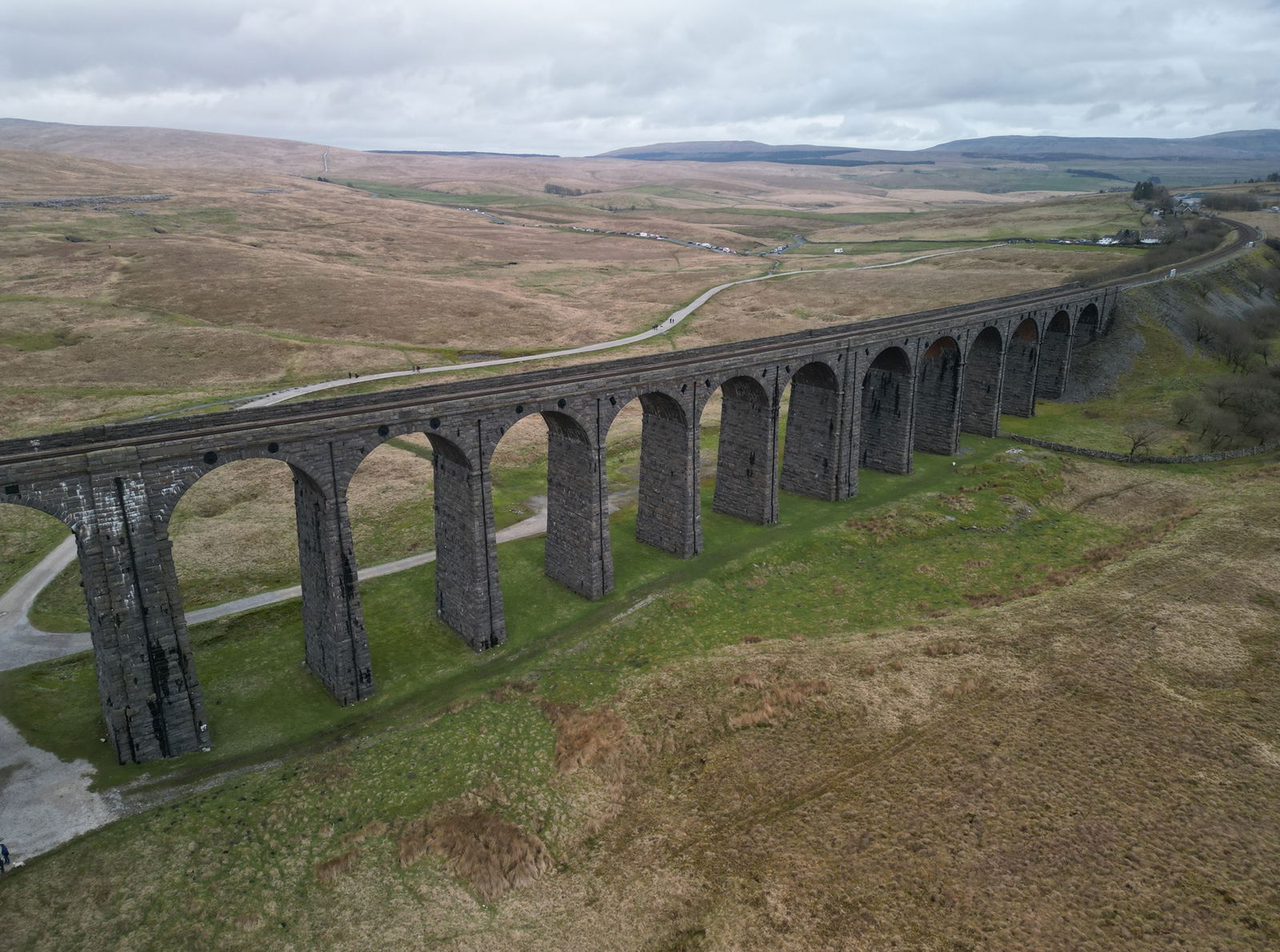 Ribblehead Viaduct
Bridge
Settle
North Yorkshire
A 19th century viaduct that spans the valley of Batty Moss in the Yorkshire Dales.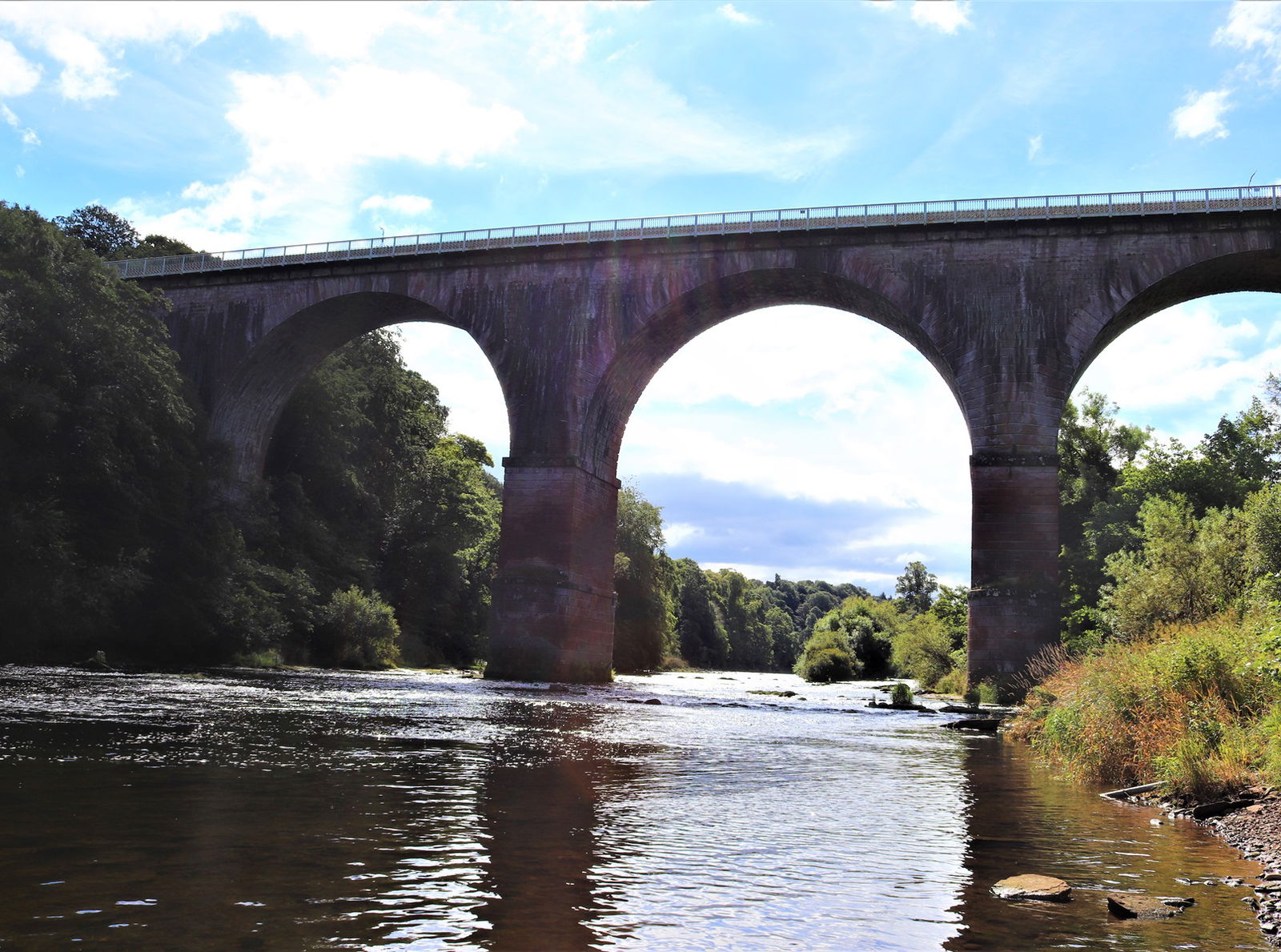 Find Us On Facebook
We post all our new places daily on our Facebook Groups page, so join the group today and be notified when we add a new place.
Join Our Facebook Group