Vampire Rabbit
Statue
Newcastle City Centre
Tyne And Wear
Vampire Rabbit
Statue In Newcastle City Centre, Tyne And Wear
The Vampire Rabbit is a strange and mysterious "grotesque" that can be found above the door at the rear entrance to the historic Cathedral Buildings, adjacent to Newcastle Cathedral.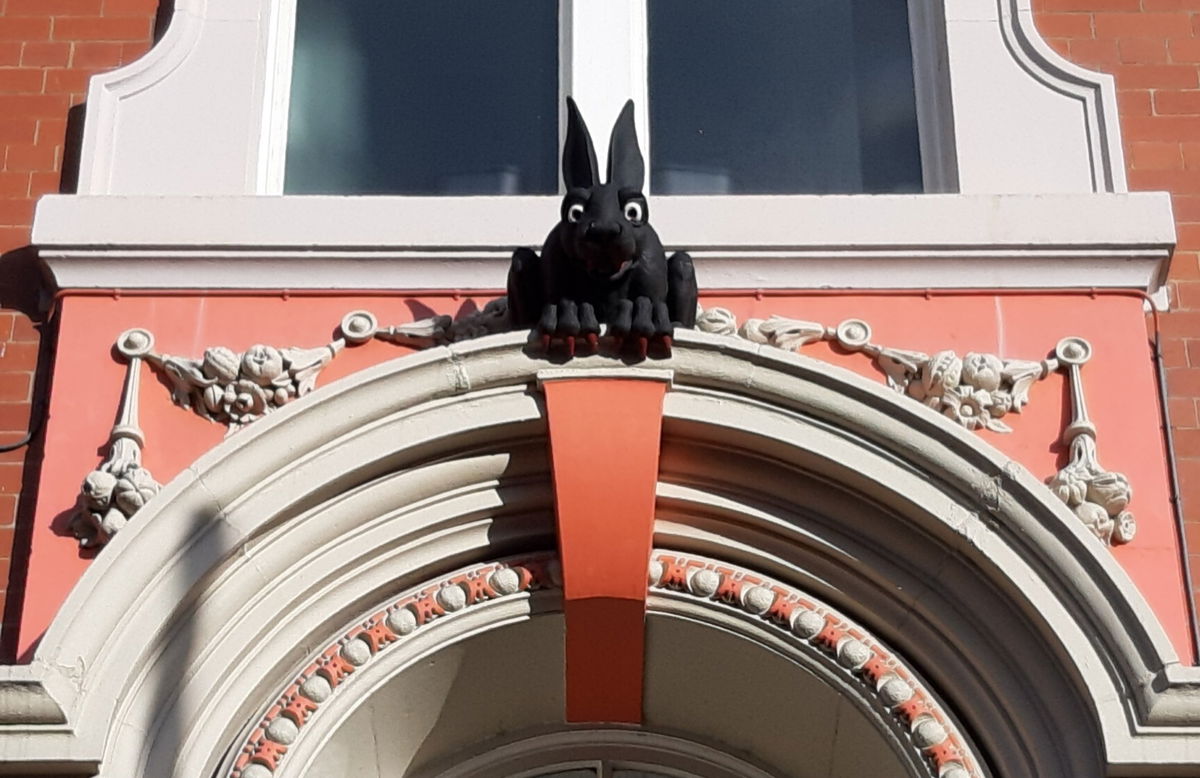 There are a number of stories about why it was put there ranging from being used to scare away grave robbers who were running rampant in the Cathedral graveyard, to actually being a hare whose ears were put on backwards, to symbolising the coming of spring invoking the Easter Bunny.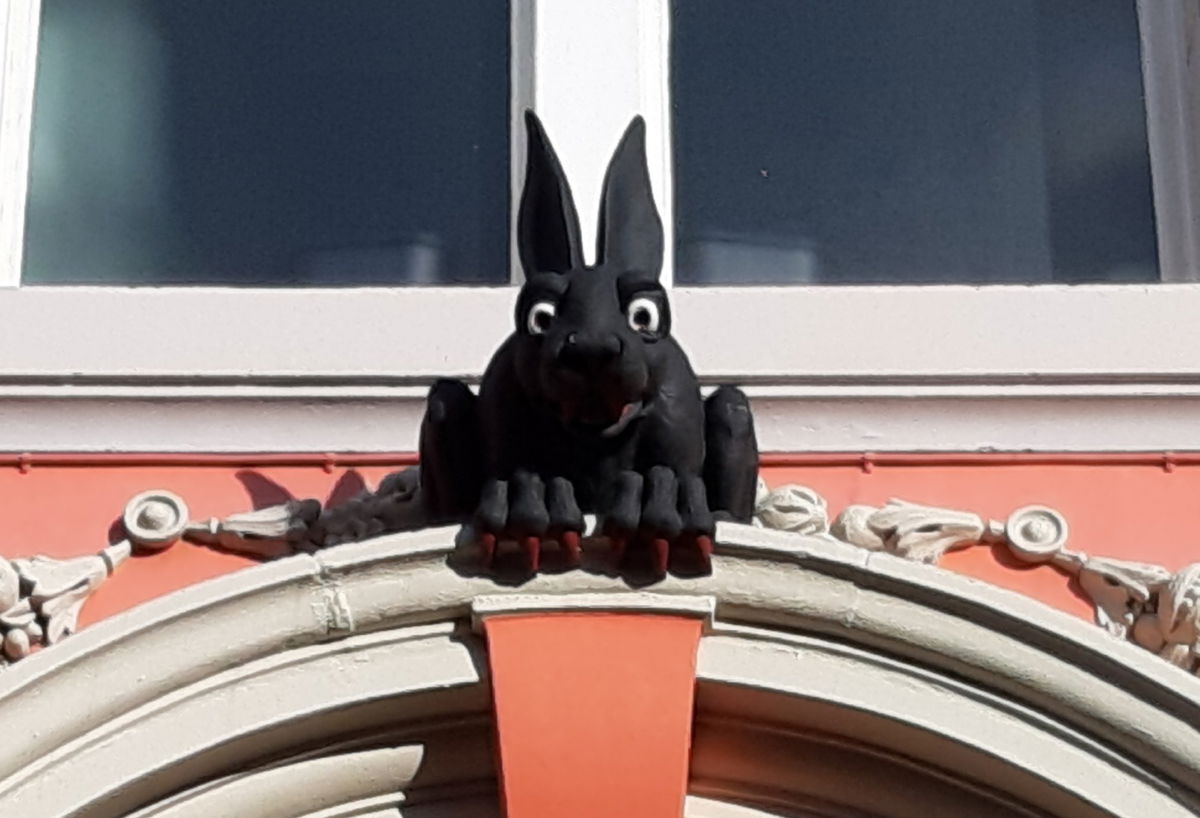 The hare story seems to be the least far-fetched of these tales, especially when it is known that one of the Architects, William H Wood, was a friend of Sir George Hare Phipson who was a local Doctor and Freemason (as was Wood). Hares often appear in Masonic Symbolism.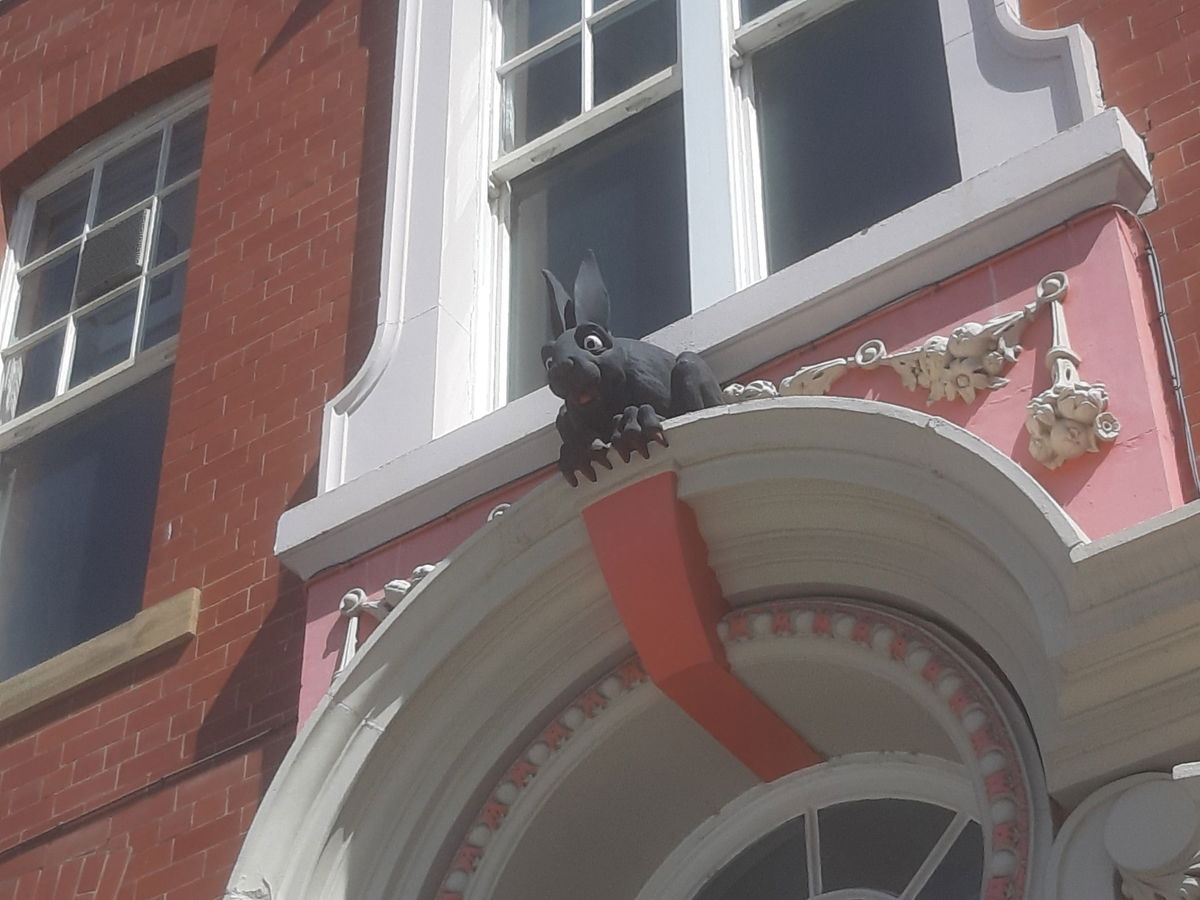 The Vampire Rabbit was originally in the stone of the building, but in recent years it has been painted black with blood dripping from its claws and fangs. maybe to scare visitors to the local pubs and clubs sober!
The Vampire Rabbit is also right next to the former workshop of famed engraver Thomas Bewick. There is a plaque and bust of Bewick nearby.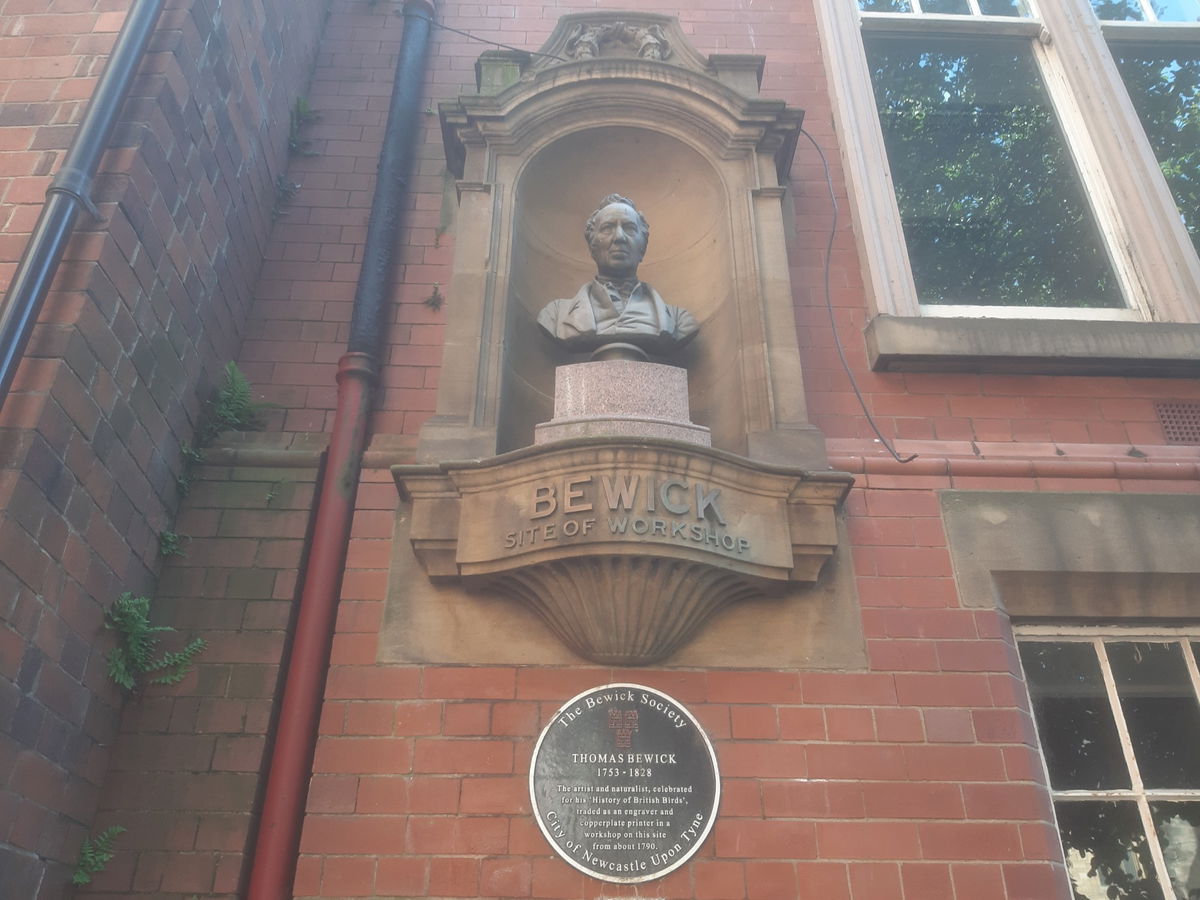 How To Find Vampire Rabbit
Where To Park For Vampire Rabbit?
Show Parking On Google Maps
Lat / Long
54.970232, 54.970232
What three words
The nearest place to Park is Dean Street Multi Storey opposite the front of the Cathedral Buildings, less than 50m walk from the Vampire Rabbit.
Contributed by Andrew Gardner
I love being outdoors, in nature, and experiencing the relaxation it brings. Wandering through the northern countryside seeing unexpected buildings, historic places and occasionally surprised wildlife is one of life's great pleasures.
More Places from Andrew
More Places In Newcastle City Centre
Find more fabulous places in Newcastle City Centre, Tyne And Wear and if you know of a place we haven't listed, then let us know.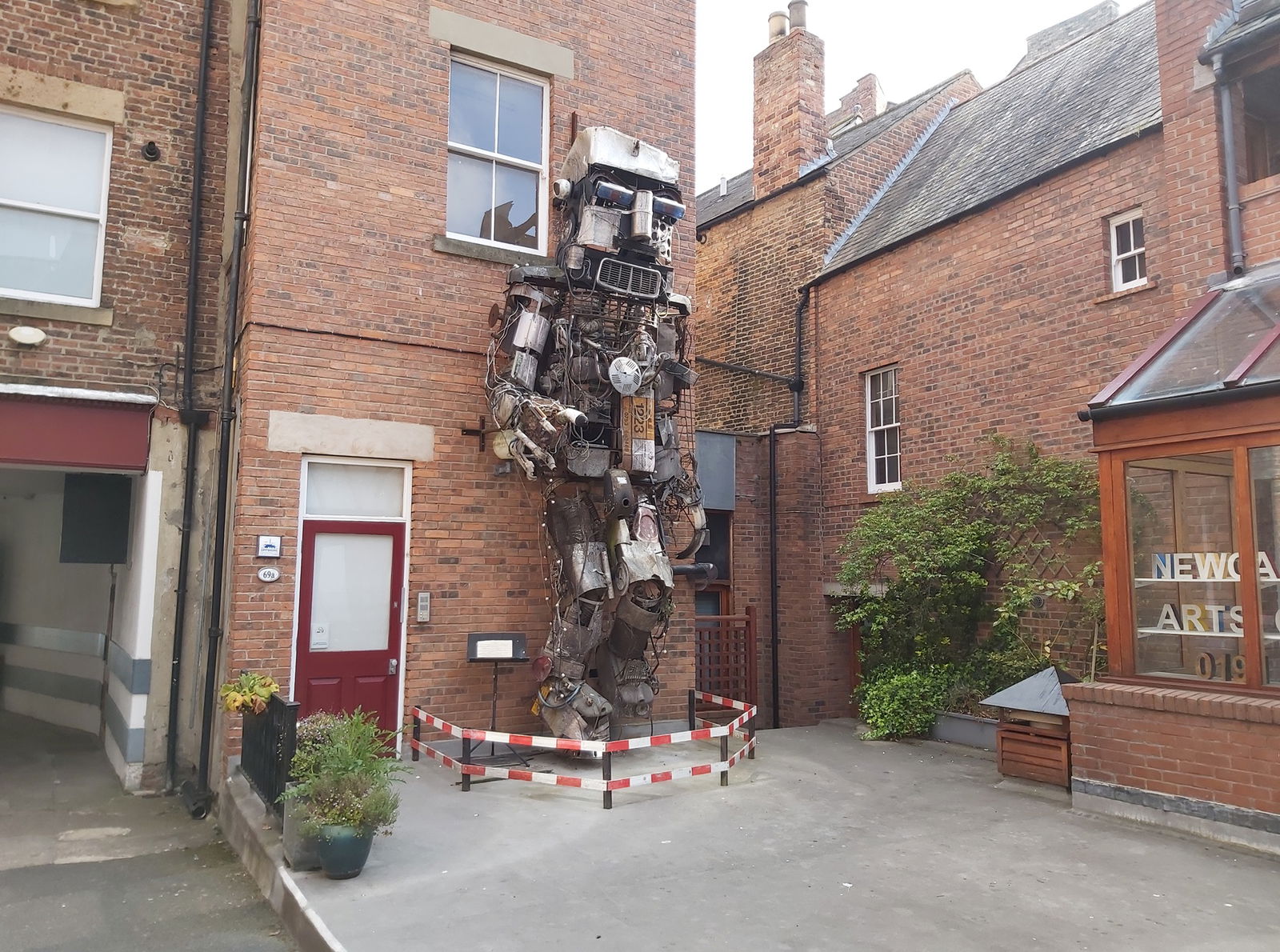 Iron Man
Art
Newcastle City Centre
Tyne And Wear
A puppet of the Iron Man that was used in the musical of the same name by The Who guitarist Pete Townshend.
Victoria Tunnel
Building
Newcastle City Centre
Tyne And Wear
A tunnel running from the Town Moor to the Ouseburn that was used to transport coal and then became an air raid shelter.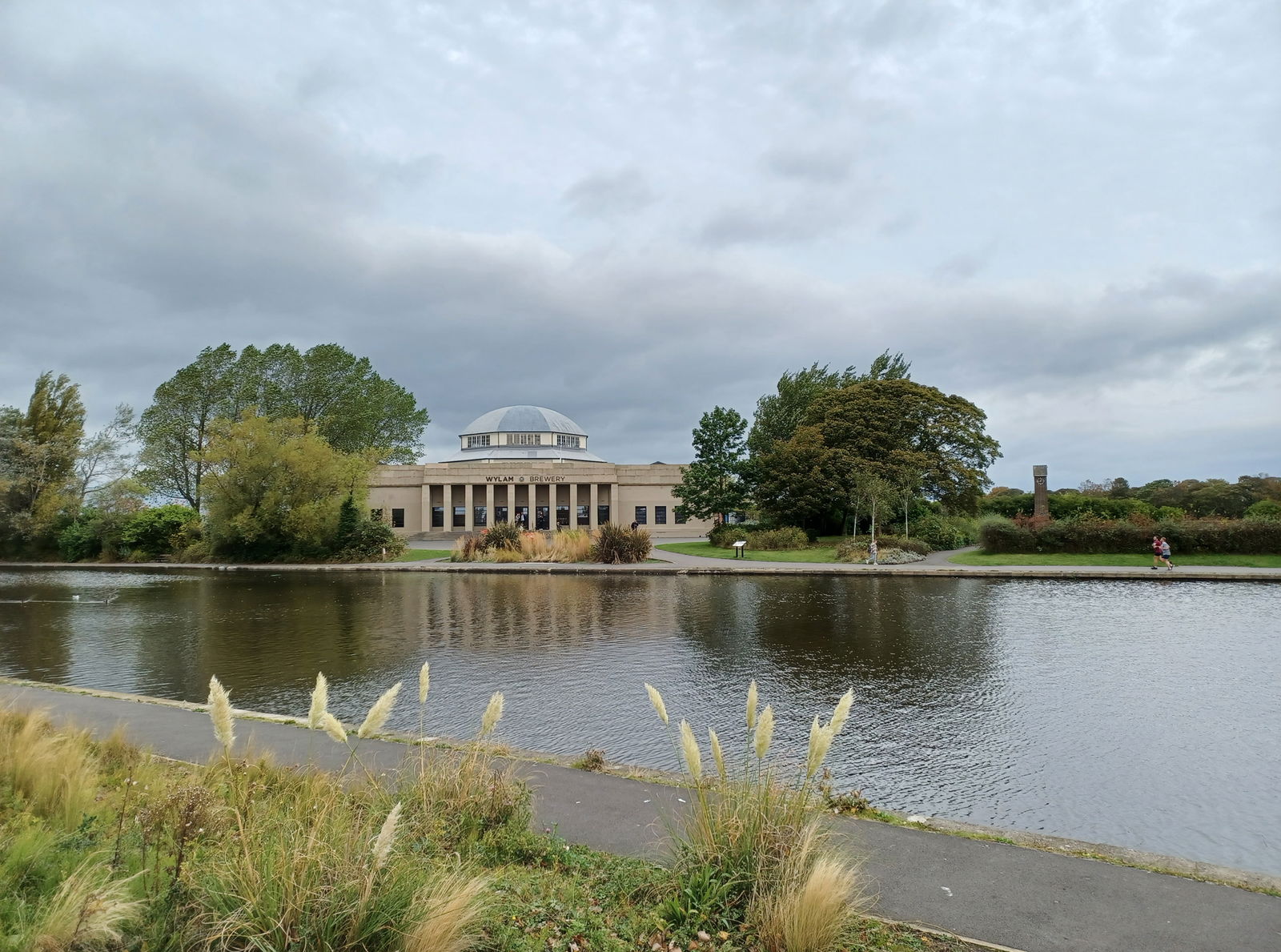 Exhibition Park
Landscape
Newcastle City Centre
Tyne And Wear
A 15 hectare public park, right in the centre of Newcastle, dating from the 1880s and associated with, and named after two major exhibitions, the Royal Jubilee Exhibition of 1887 and the 1929 North East Coast Exhibition.
More Statues
So this statue wasn't enough and you want more? Don't worry we have you covered.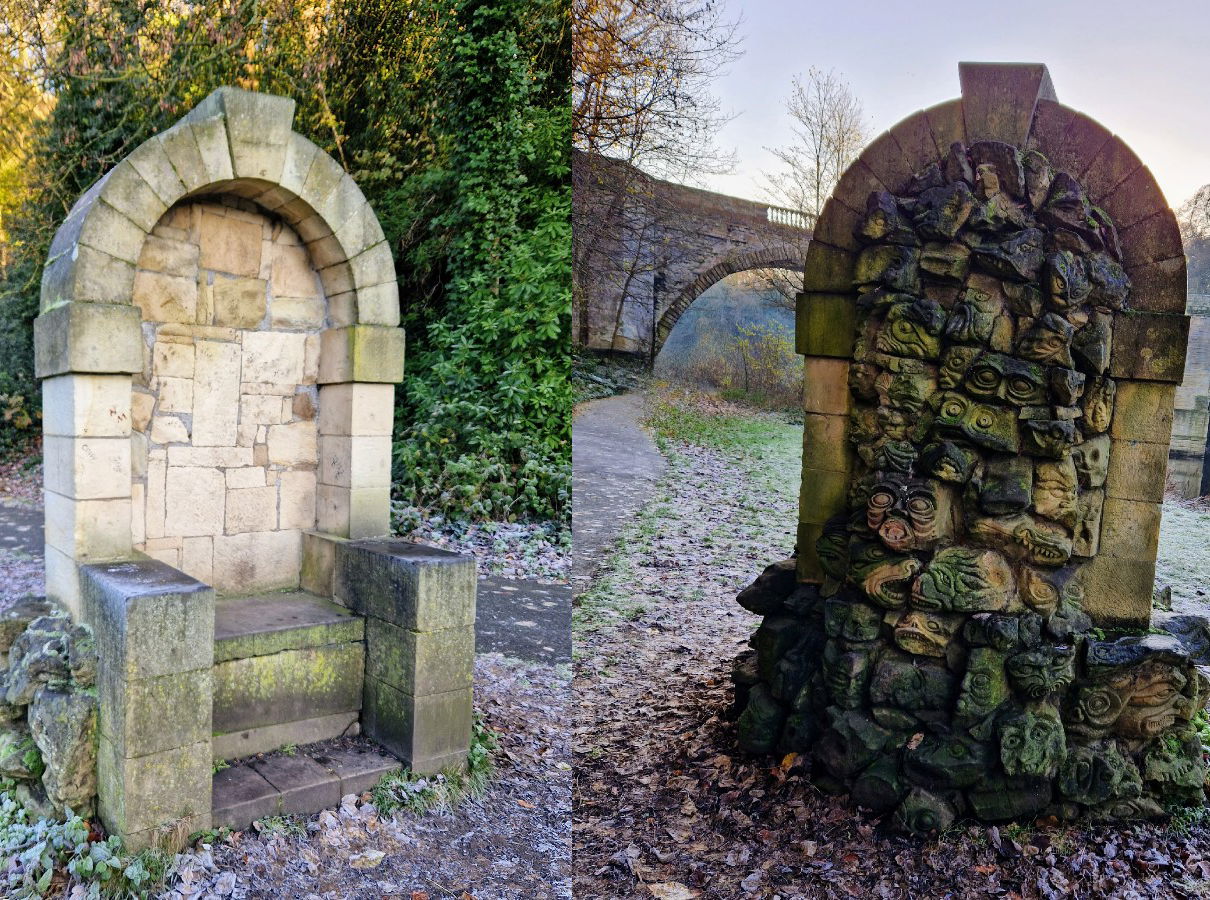 Kathedra
Statue
Durham
County Durham
A stone chair of carved gargoyles situated in Durham on the banks of the river Wear.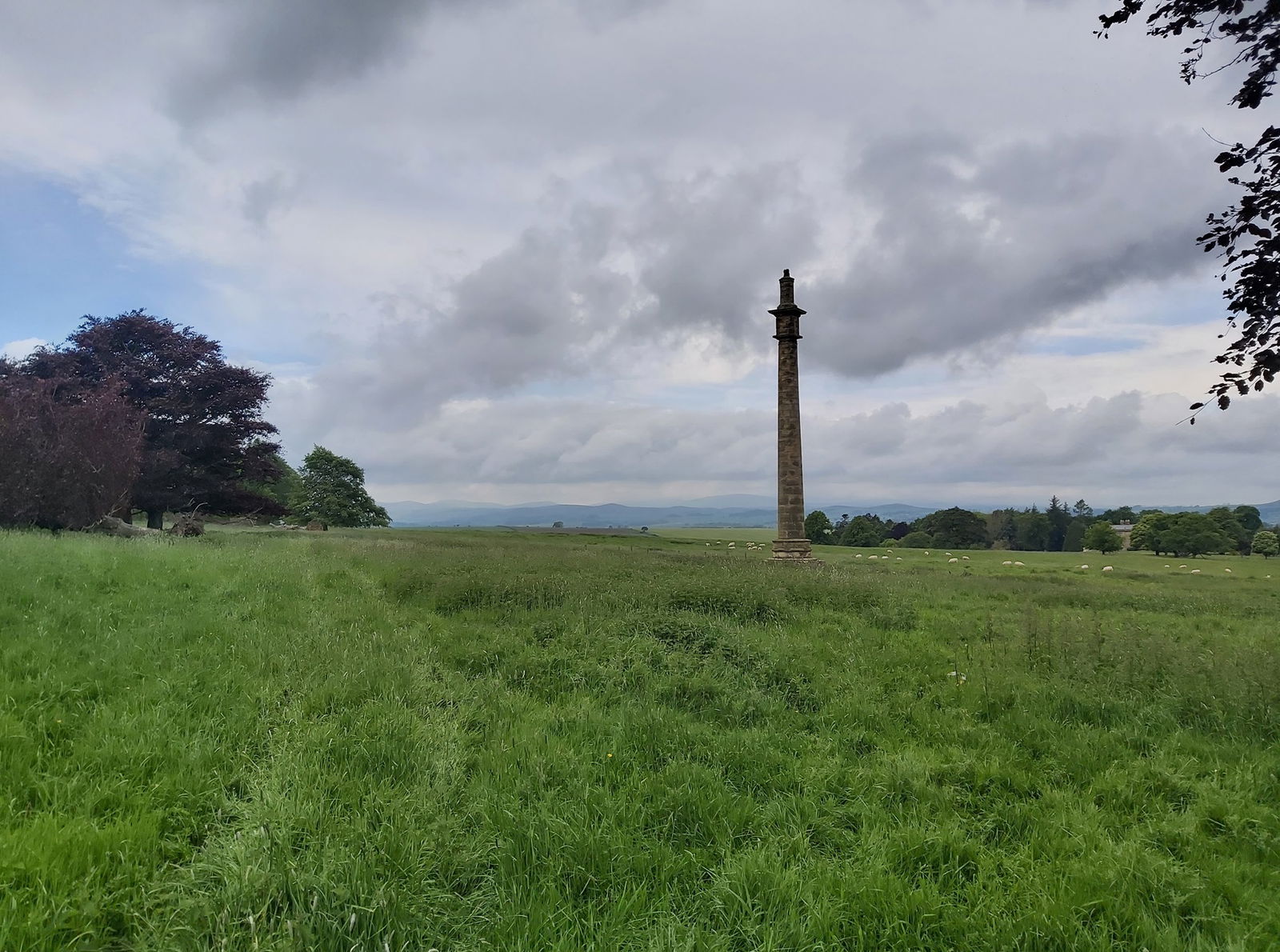 Evelyn Column Felbridge Monument
Statue
Edlingham
Northumberland
A column in memory of James Evelyn's parents, moved from Felbridge up to Lemmington, Northumberland.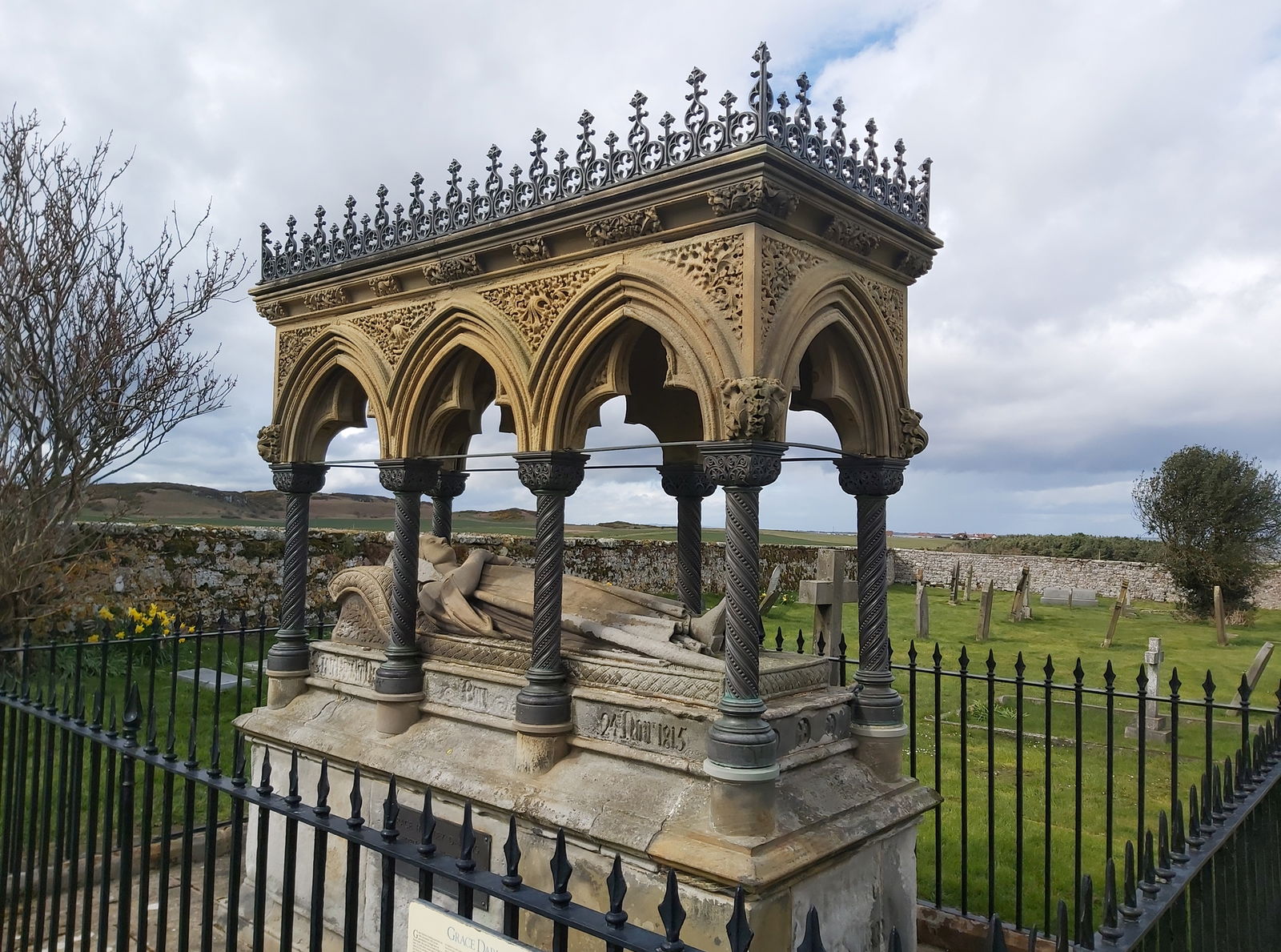 Grace Darling Monument
Statue
Bamburgh
Northumberland
The monument for the Northumberland heroine Grace Darling who helped in the the rescue of survivors from the shipwrecked Forfarshire in 1838.
Find Us On Facebook
We post all our new places daily on our Facebook Groups page, so join the group today and be notified when we add a new place.
Join Our Facebook Group