Frosterley Circular
8km
Frosterley
County Durham
Frosterley Circular
Frosterley, County Durham
Beautiful walk through the Weardale countryside, passing Bishopley Lime Kilns, the remains of Harehope Gill Lead Mine and some examples of Frosterley marble.
Distance - 8km (5 miles)
Ascent - 113m
Duration - Approx 2 hours
Terrain - Fairly easy saunter through fields and farmland, roads and some riverside paths.
Parking - There are a few spaces at Frosterley Railway Station which is a free car park. The car park was empty even on a weekend. There is further parking in the village if the station is full. View Parking Map
View Route On Map
You may not know much about this pretty village in Weardale, as it is often overshadowed by it's bustling neighbour Stanhope. However, Frosterley has an interesting history of it's own and is probably most famous for it's marble.
Frosterley Marble is actually black limestone containing fossils from the Carboniferous Period, around 325 million years ago. Fascinating stuff! You can see the marble in all of its glory in the pillars of Durham Cathedral and in the chapel of St Peters in Auckland Castle.
Frosterley is also surrounded by stunning countryside, so we thought we would head south and see it for ourselves. The walk we did is fairly easy, well marked and there's lots of history in this area to discover.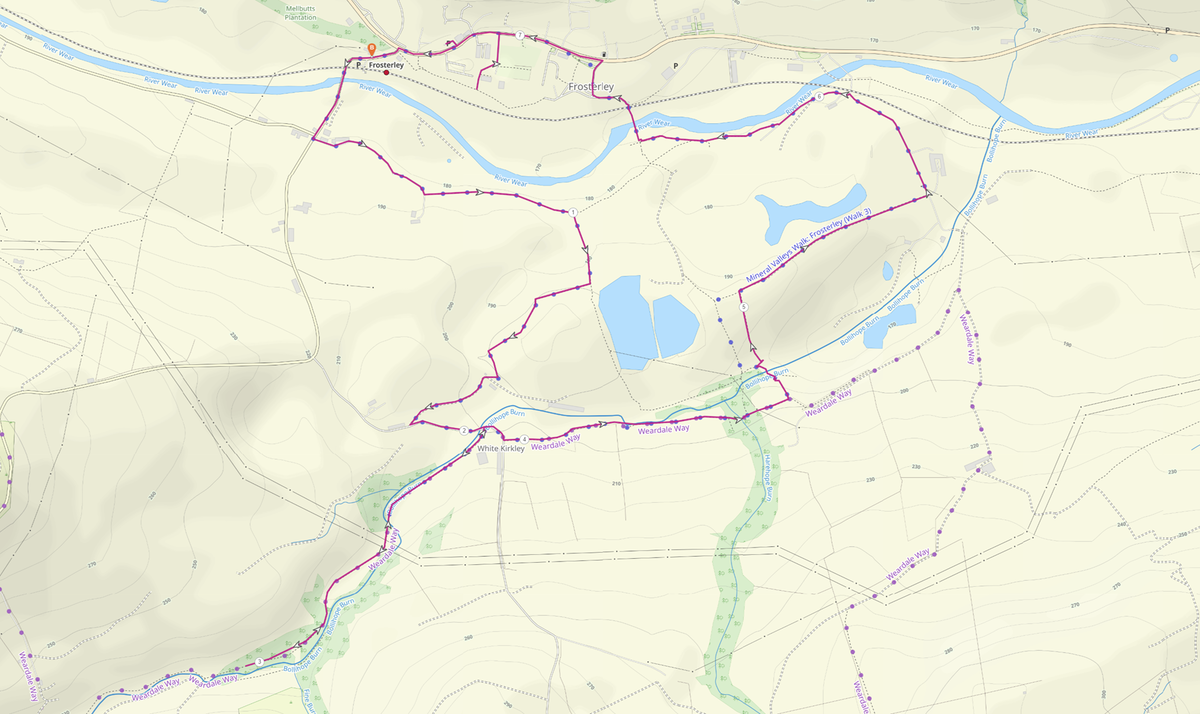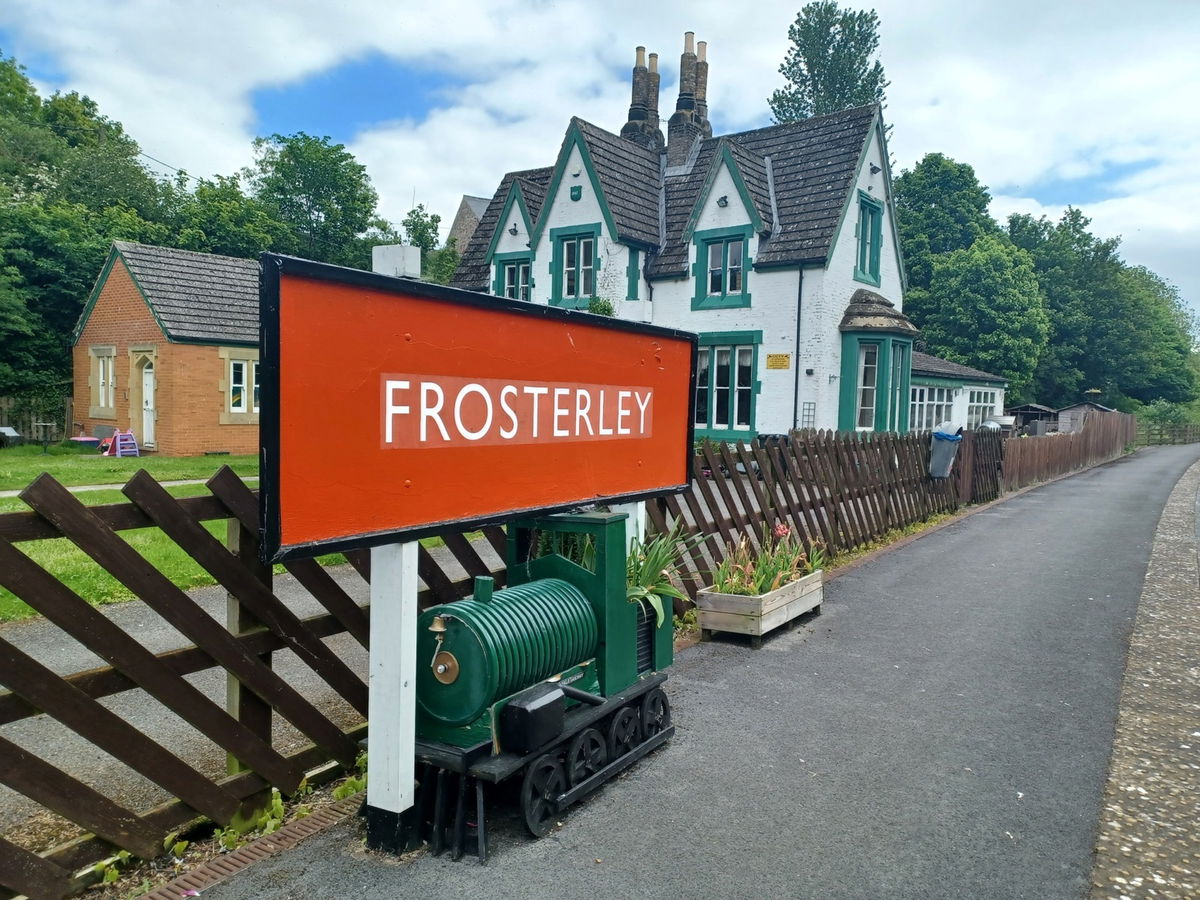 We parked up at the station which was very quiet, turned left and headed over the bridge. We followed a finger post and turned left just after the bridge past some pretty cottages.
We carried on until we reached a gate and followed the path to the right marked Mineral Valleys Walk.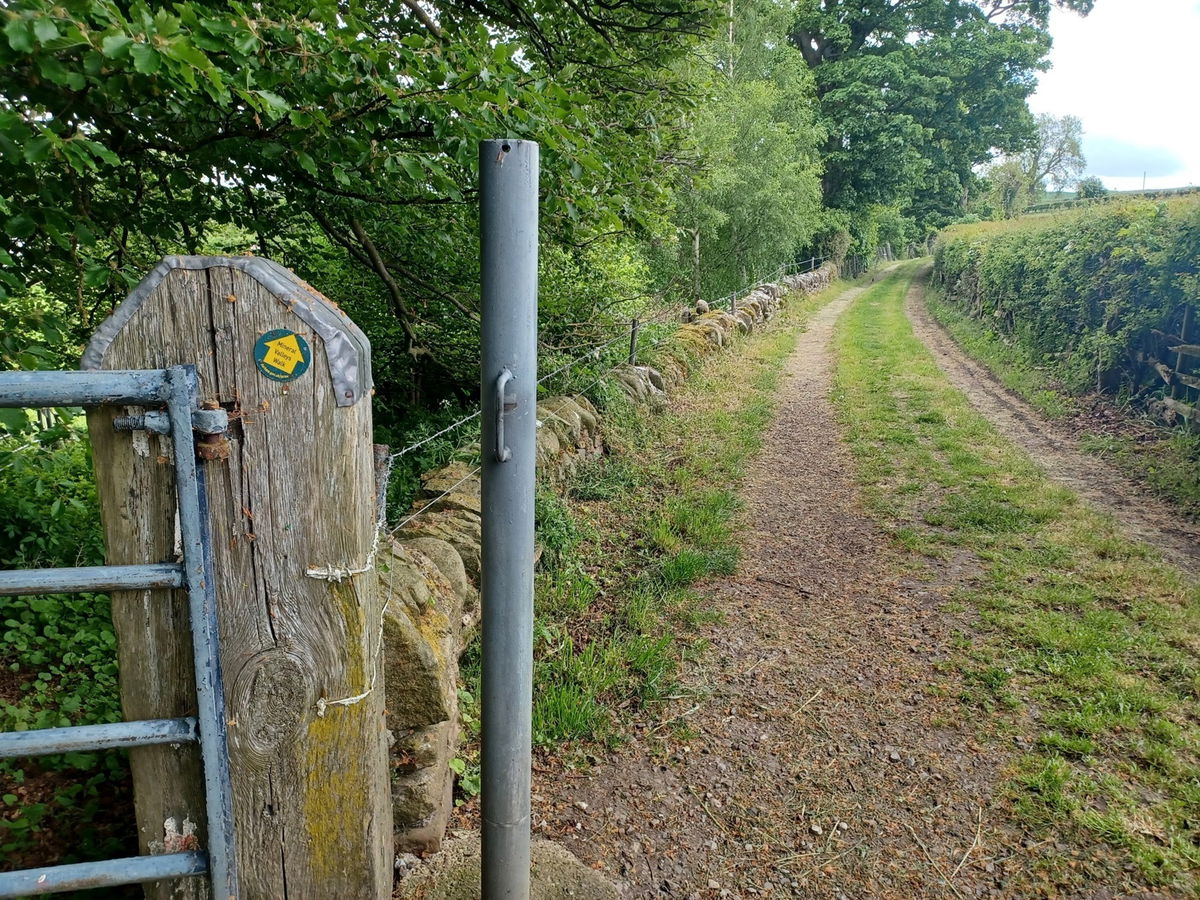 We kept going following the path and enjoyed the beautiful scenery, continuing along the well signposted walk through gates and fields. At a certain point along this section you can see fab views over the Wear.
When you get to a point where there are two paths, bear left slightly and head upwards. When you reach a gate, keep going along the fence, rather than through the gate and eventually this path opens out to where the old Harehope Quarry was.
There are lovely views here and various old abandoned buildings dotted around with sheep and lambs for company.
Head down onto the paths below, following the finger posts and take the road to your right. When you come to a gate, take the road to your left, where you'll spot a sign for White Kirkley. We took a little detour here and followed a fingerpost to Weardale Way, just before the bridge. Watch out for hens on this route!
This little detour took us on a path alongside the Bollihope Burn where we sat for some lunch and were stared at by curious sheep.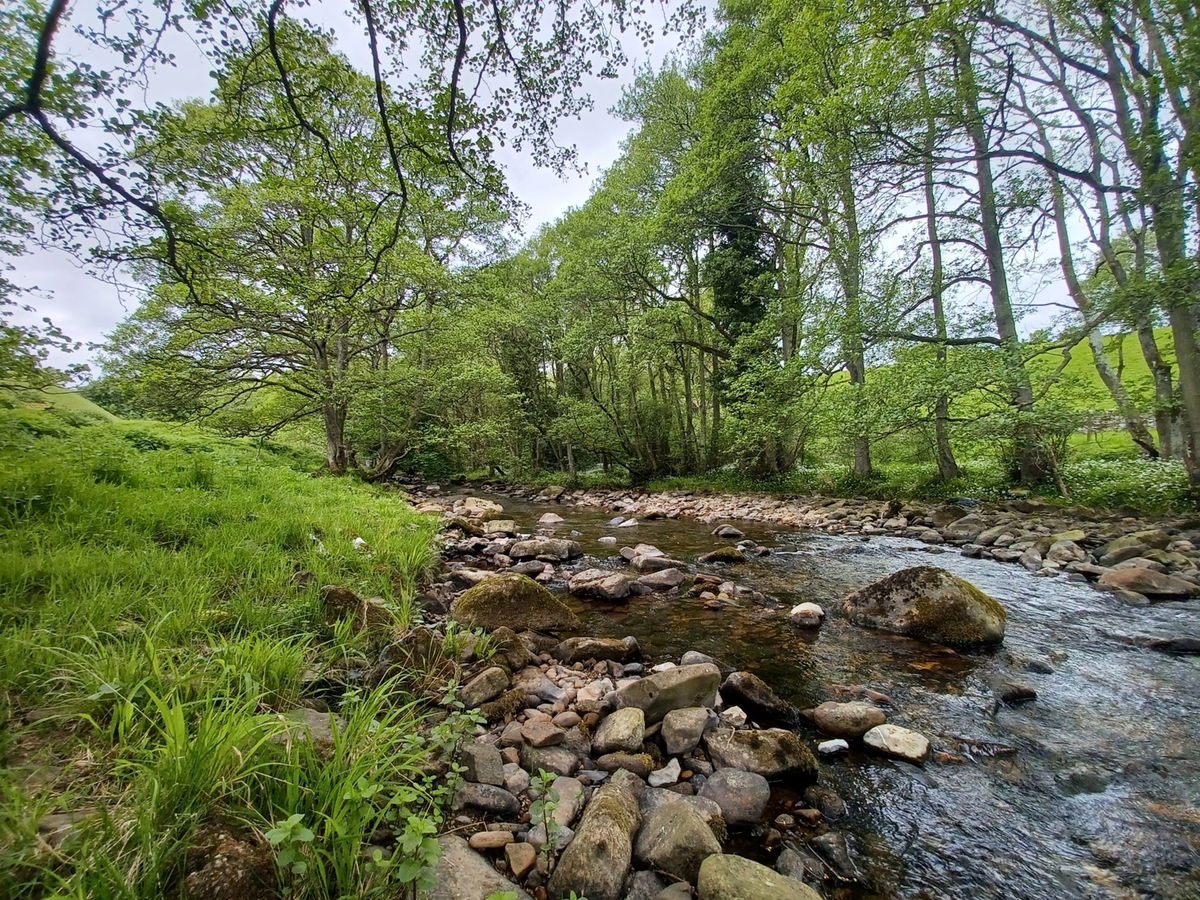 We wanted to take this short detour to do some twitching and to check out the remains of the Forgotten Quarry or Fine Burn Quarry. This path along the burn was once a railway track which transported lime to Bishopley Lime Kilns which are slightly further along the walk.
Just after the Forgotten Quarry we headed back the way we came and back to White Kirkley. We turned right at the gate and headed over the bridge turning left shortly after the bridge.
We took the path heading down to Bollihope Burn, rather than heading up through fields and not far along came to an information board on the Bishopley Lime Kilns.
We walked past a number of gates and stiles and came across the remains of a water wheel housing, part of the old Harehope Gill Lead Mine. Just a little further along through another gate were some more ruined buildings, though not much remains of the old lead mine sadly!
When we reached the info board, we followed a sign reading Weardale Way and sauntered up the hill.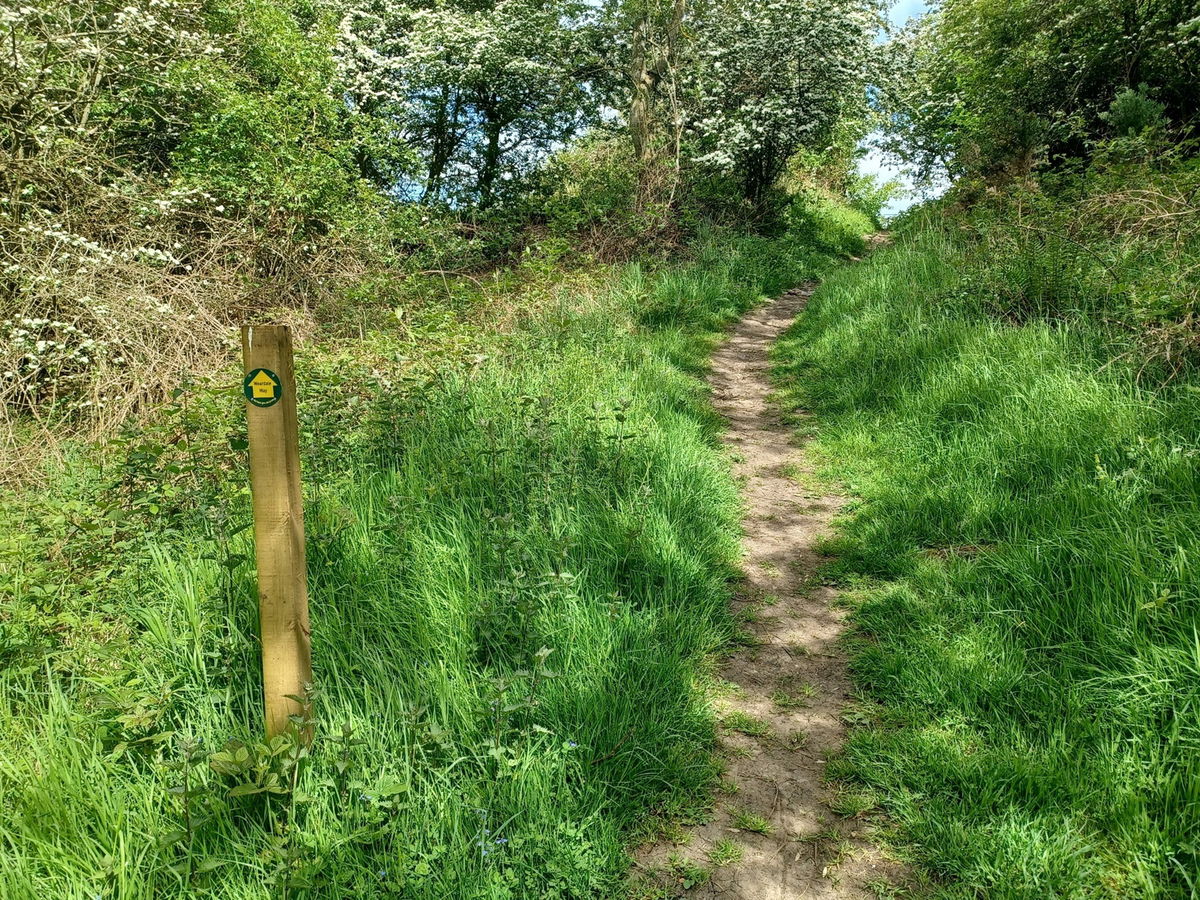 Another gate beckoned and it was worth the wander up the hill as at this point you're treated to beautiful views over Frosterley and Weardale and there's a seat here to have a rest and take it all in.
From here, there were clearly marked permissive paths which headed back down to where a stream once flowed.
The stream no longer runs here, however, the dry bed has revealed slabs of Frosterley marble, where it would have been formed naturally.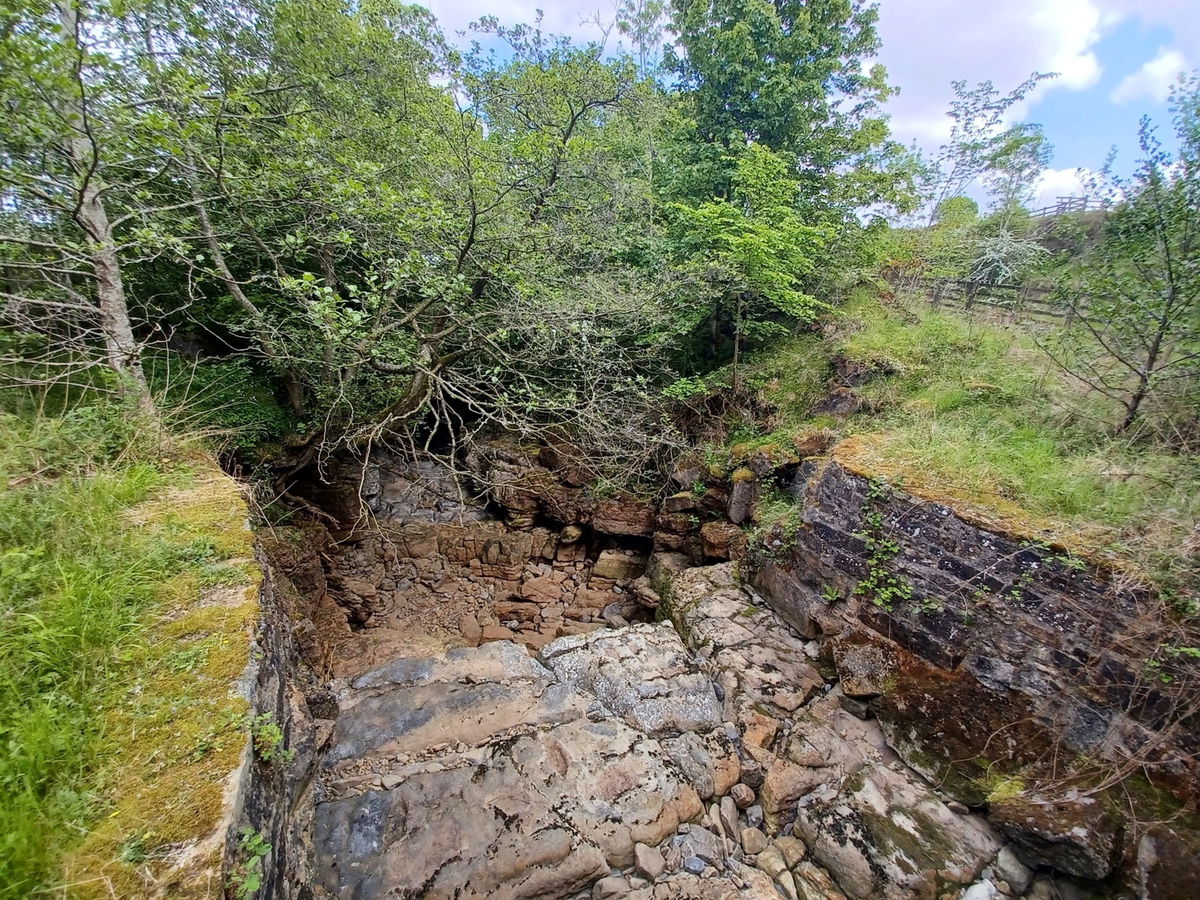 Just after the bridge we turned right before a stile, headed through a gate and turned right at the top of the field. We followed the path until we reached another gate and turned left at some houses.
This quiet road takes you to some train tracks, but there's no need to cross them at this point. Follow the signs to Broadwood Quarry and you'll begin to head back to Frosterley via the Riverside.
There are gorgeous views of the river at this point and you can see it in it's full glory when you cross the narrow footbridge.
Up ahead, you'll need to cross the railway, so stop, look and listen as the sign suggests.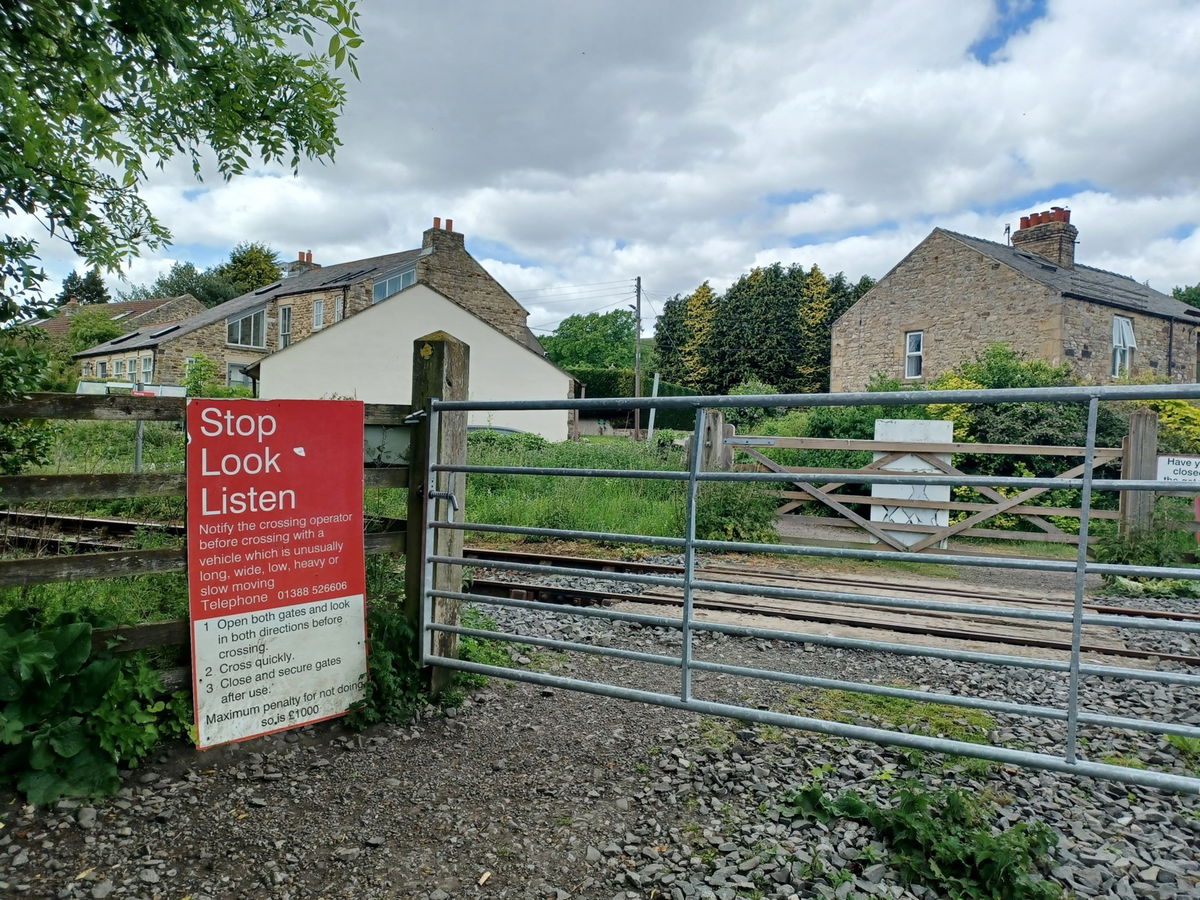 Head over the tracks into the village and turn right onto Mill Lane which takes you onto Frosterley Front Street. Very conveniently, the path comes out opposite The Frosterley Inn, which is great for teas and wees.
Carry along the Front Street and just past the village chip bar, there is a car park where you can see an example of Frosterley marble and read about how it was created. We also made a little detour to St Michael and All Angels Church to have a quiet mooch there.
This is a lovely walk with lots to see and barely any folk about. I'd give this one 9/10.
Where to Park For Frosterley Circular
Where To Park For Frosterley Circular?
What three words
There are a few spaces at Frosterley Railway Station which is a free car park. The car park was empty even on a weekend. There is further parking in the village if the station is full.
}
Contributed by Sandra Clemens
I love the great outdoors and have been a National Trust & English Heritage member for years. I also love going off the beaten track and finding places like Sharp's Folly or Rothley Castle which are hidden gems in Northumberland. My favourite recent hike was climbing Red Screes in the Lake District on a whim, not fully grasping how high 776m was. It was still an achievement to conquer a Wainwright walk and I hope to do more one day.
More Walks from Sandra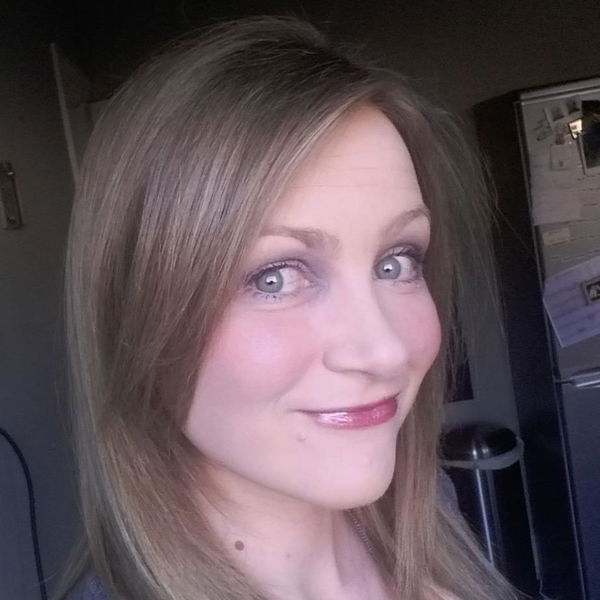 More Places In Frosterley
Find more fabulous places in Frosterley, County Durham and if you know of a place we haven't listed, then let us know.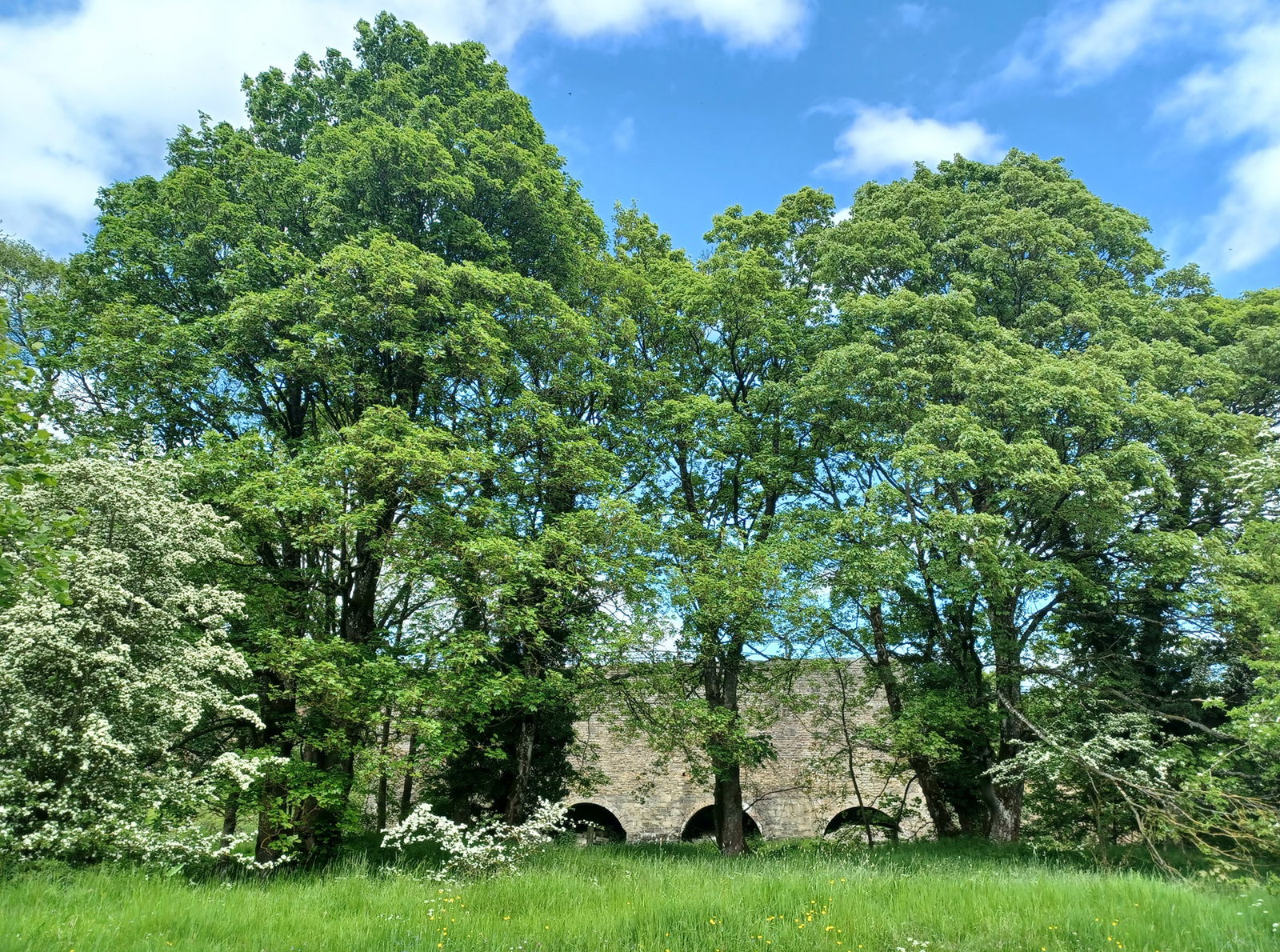 Bishopley Lime Kilns
Lime Kiln
Frosterley
County Durham
Lime kilns built in 1847, hidden away in the beautiful Weardale countryside.
Find Us On Facebook
We post all our new places daily on our Facebook Groups page, so join the group today and be notified when we add a new place.
Join Our Facebook Group