Shill Moor And Little Dod
14km
Ingram Valley
Northumberland
Shill Moor And Little Dod
Ingram Valley, Northumberland
A wander up to Little Dod then up to the Shill Moor trig point before returning via the valley floor.
Distance - 14km (9 miles)
Ascent - 510m
Duration - Approx 4 hours
Terrain - Grassy paths, a bit of heather, some defined paths on the hills and then tarmac on the valley floor.
Parking - There is off road parking at Hartside, just before the road becomes private as you enter into Linhope. View Parking Map
View Route On Map
Today's walk was meant to venture up onto Brough Law and Wether Hill in Ingram Valley to get some aerial footage of the hillforts up there, but the wind had picked up and was already blowing 15mph on the valley floor. Plan B was to head up onto Dunmoor Hill, visit Cunyan Crags and then up onto Hedgehope Hill and to Great Standrop, but like last time, they were covered in mist. Check out Dunmoor Hill and Cunyan Crags walk for more details.
A quick check of the map and I decided Plan C would be to bag the Shill Moor trig point instead.
The car was parked at Hartside and I followed the fingerpost as it led the way to Little Dod which was only 4km away. Amazeballs views over Cunyan Crags and Long Crag. They were plan C, but the mist over them put an end to that at it was the same on my last visit.
Consulting the map and the trig was on that hill to the right so I just followed the permissive path towards Alnhammoor. That big hill in the back shrouded in mist is Hogdon Law and that is definitely for another day.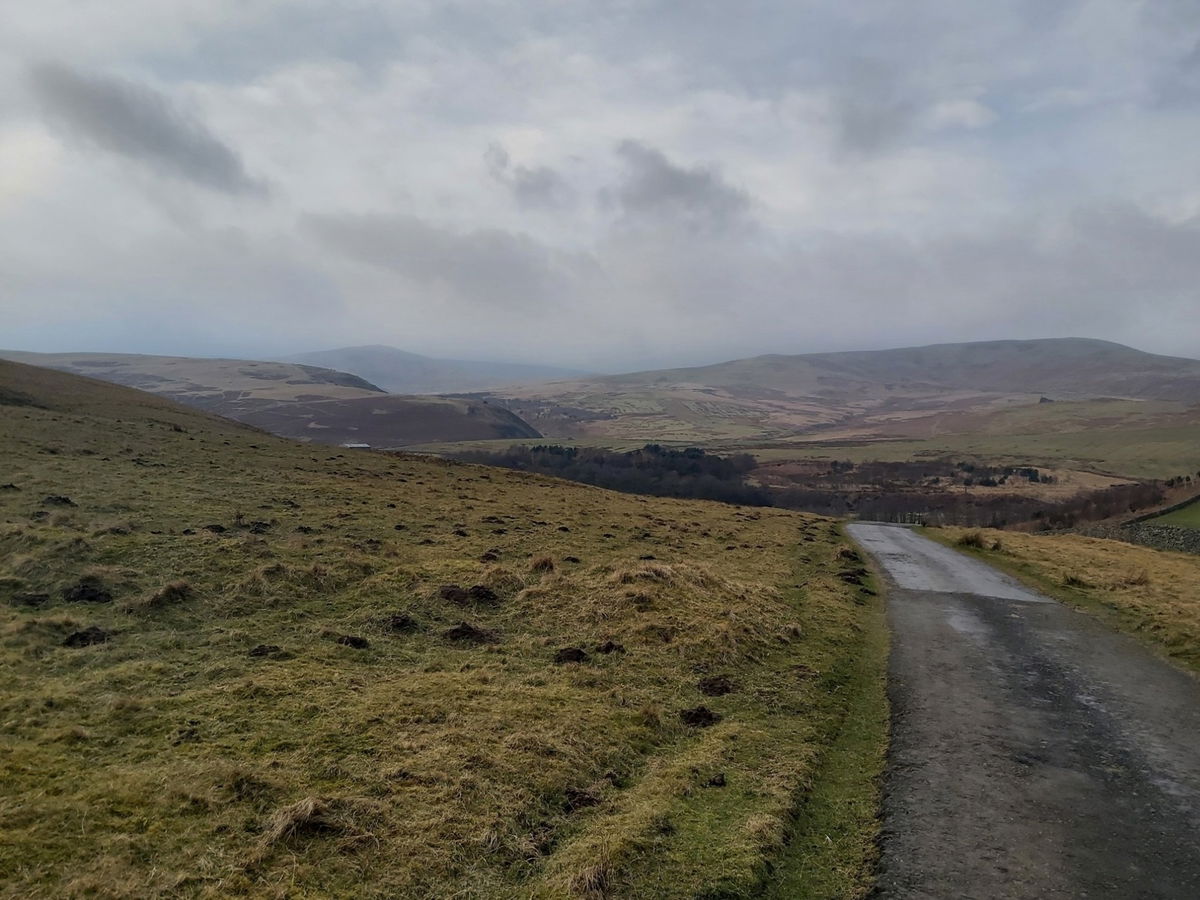 Over the little bridge and I'm on my way. There is a gap in the access land as you aproach Alnhammoor, but there is a permissive path that runs past the buildings.
And I'm off. Beautiful views already and I spy the clear path to the hill.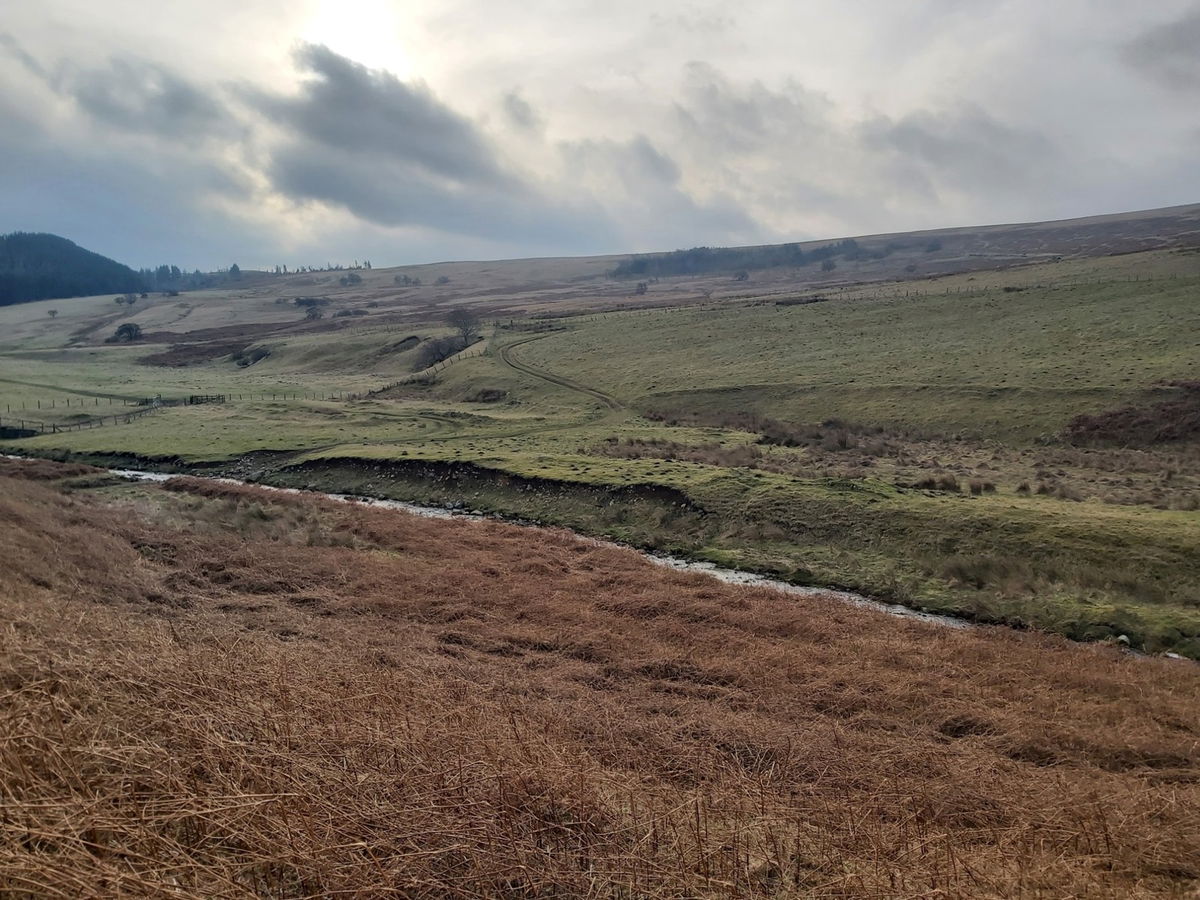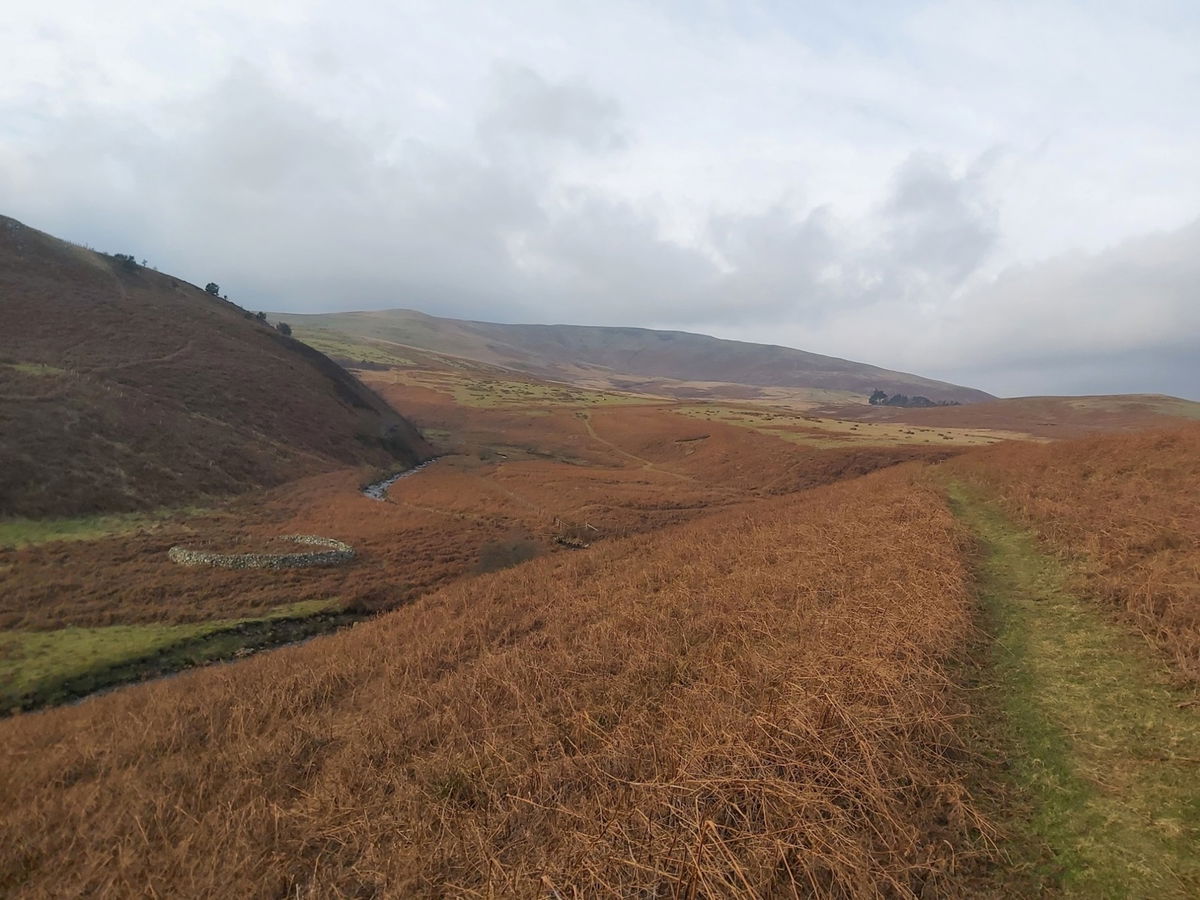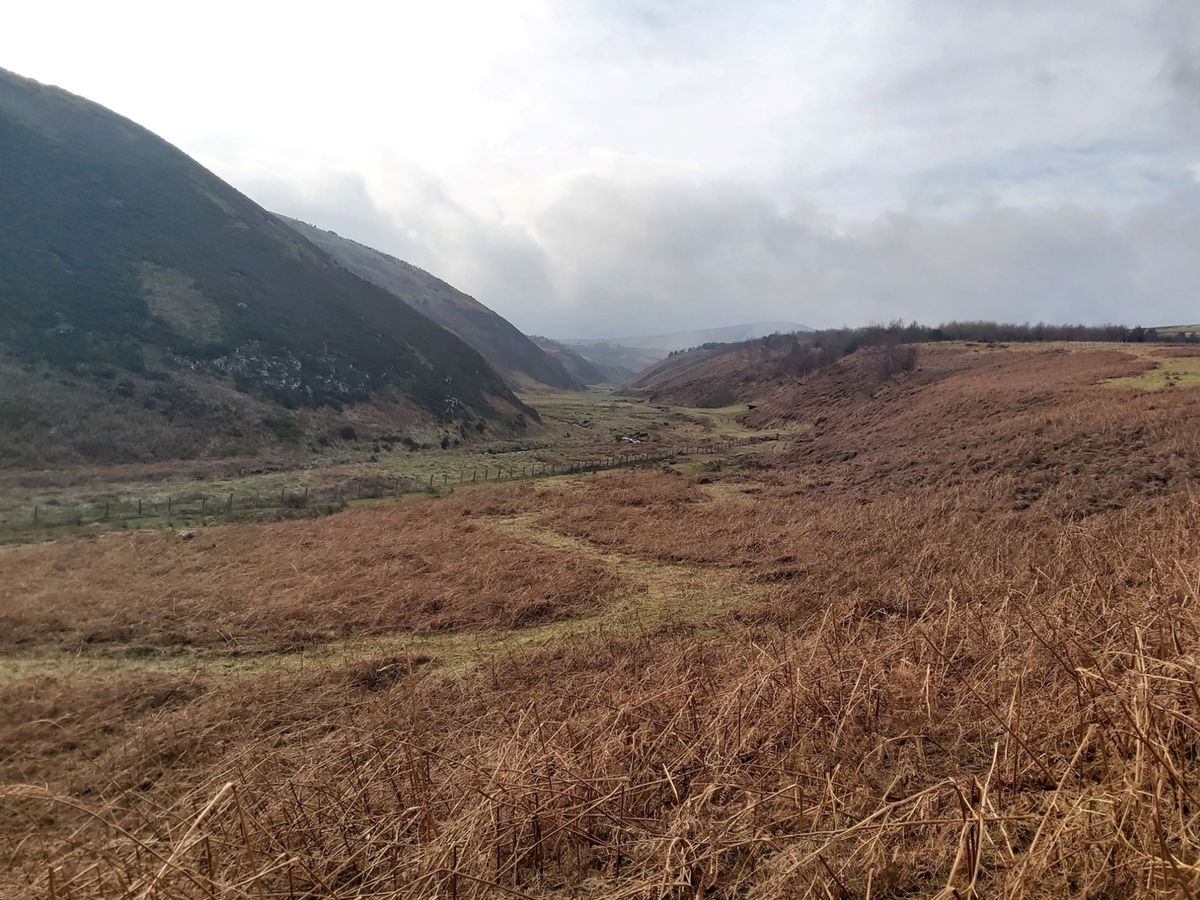 A little look back over to my right and you just see Hedgehope Hill in the middle there peaking out through the clouds.
Another lovely view of Cat Crag, Long Crag and Cunyan Crags sitting on the face of Dunmoor Hill.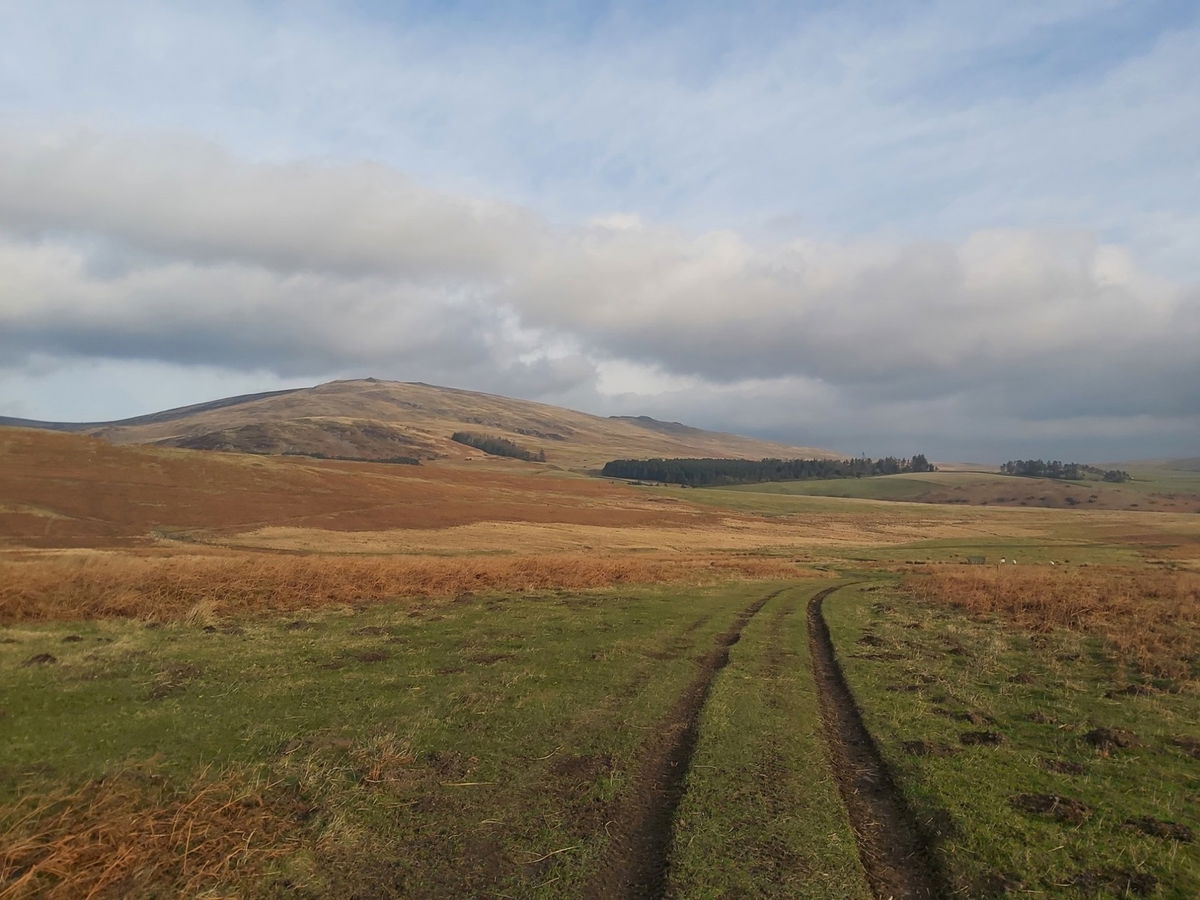 It's hard to beat the Cheviots for sensational scenery.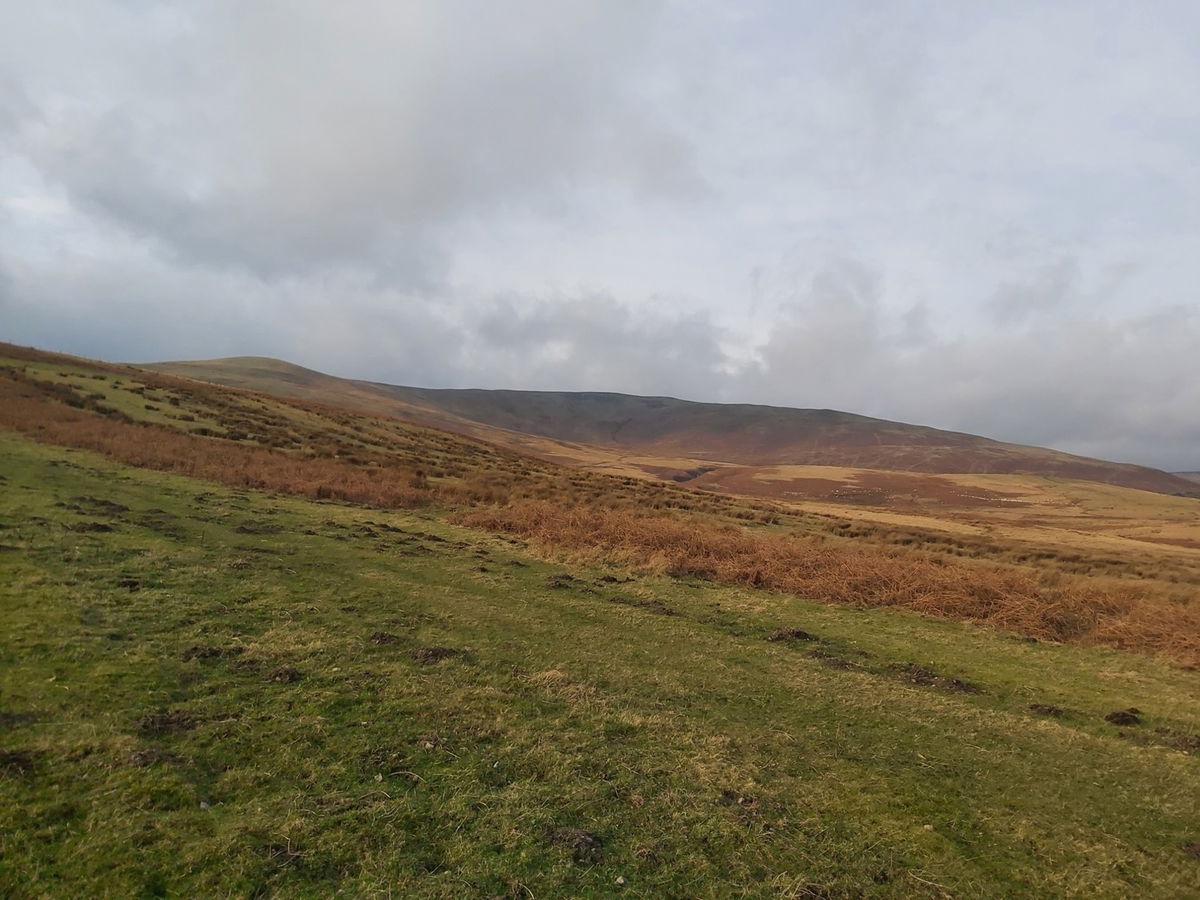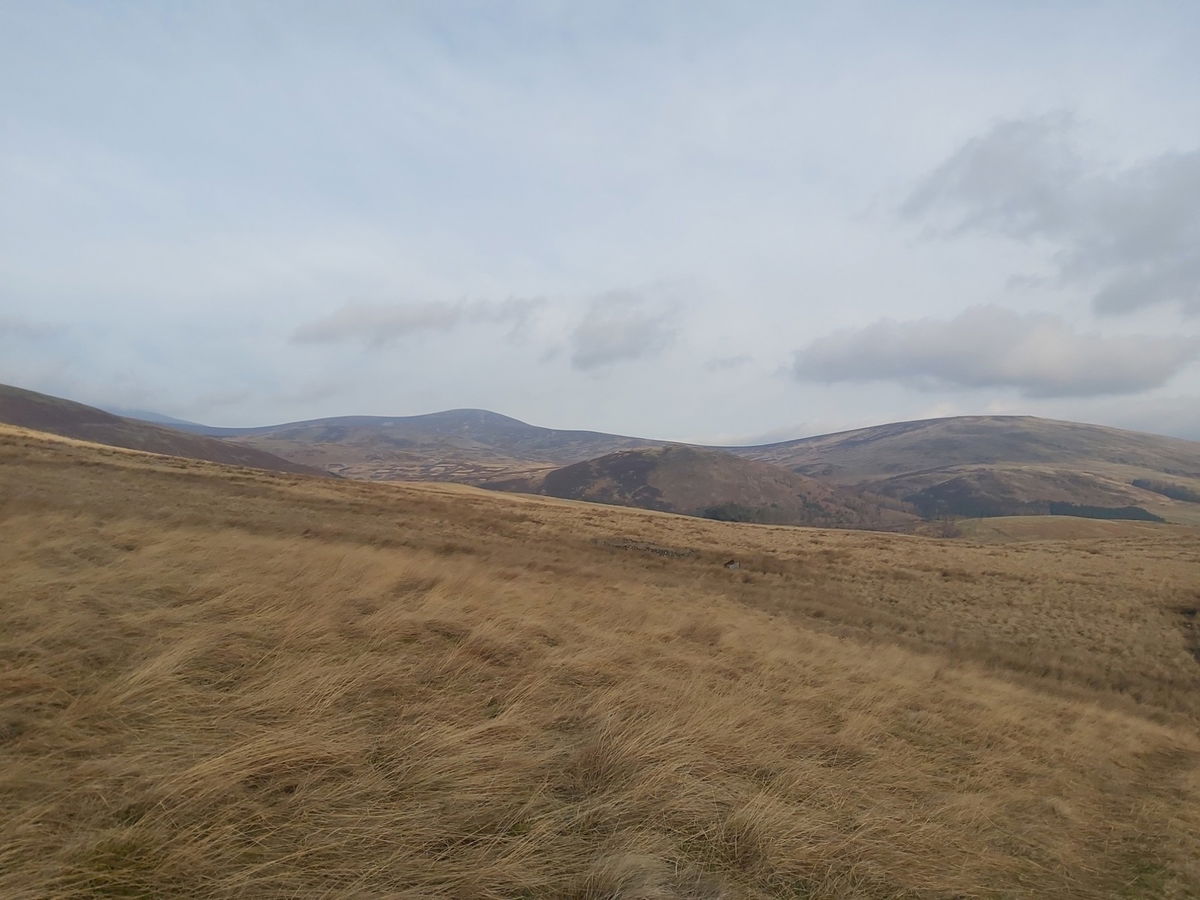 Just at the bottom of Little Dod now. Farmer has left his plough, but I don't think anyone will run off with it up here.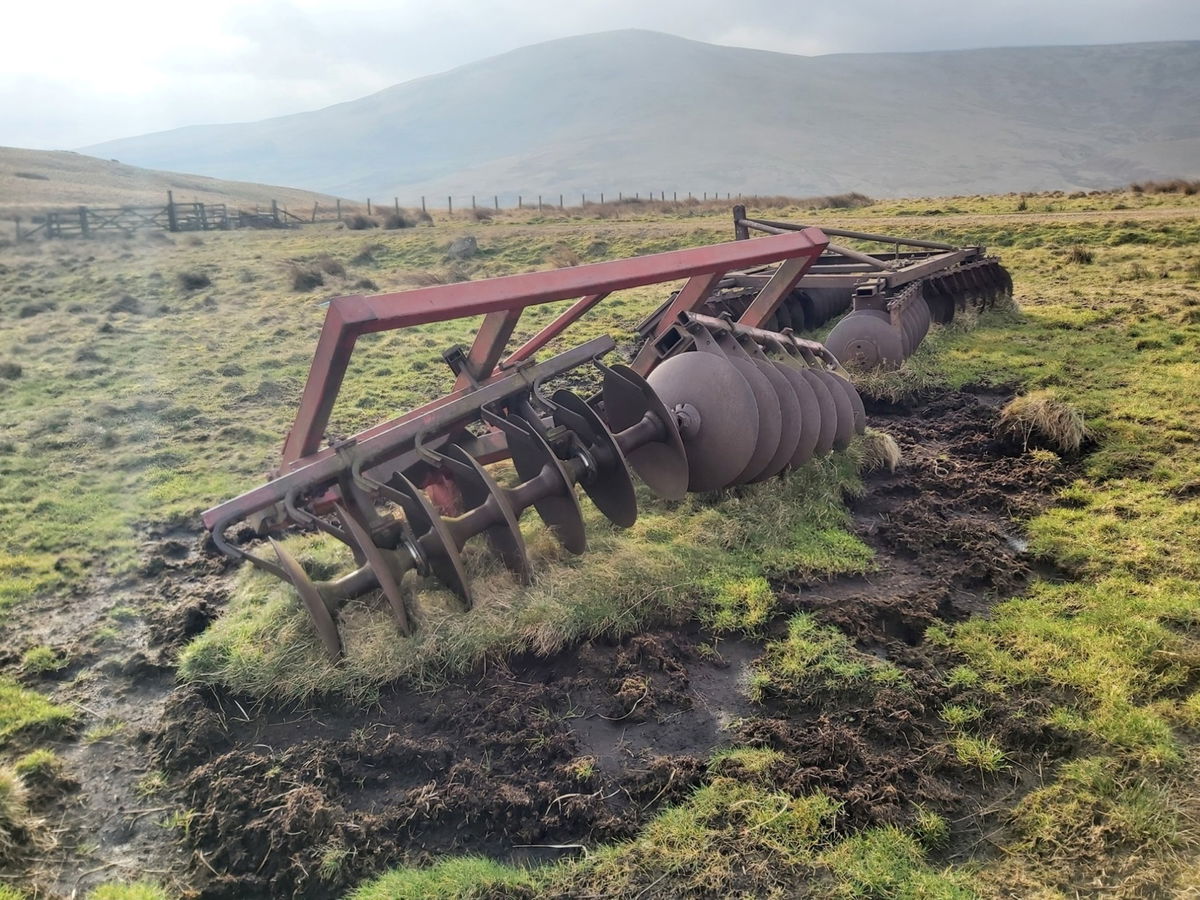 And now at the top of Little Dod with a fabulous view over Hogdon Law. You can just make out the rocks around the trig point from here.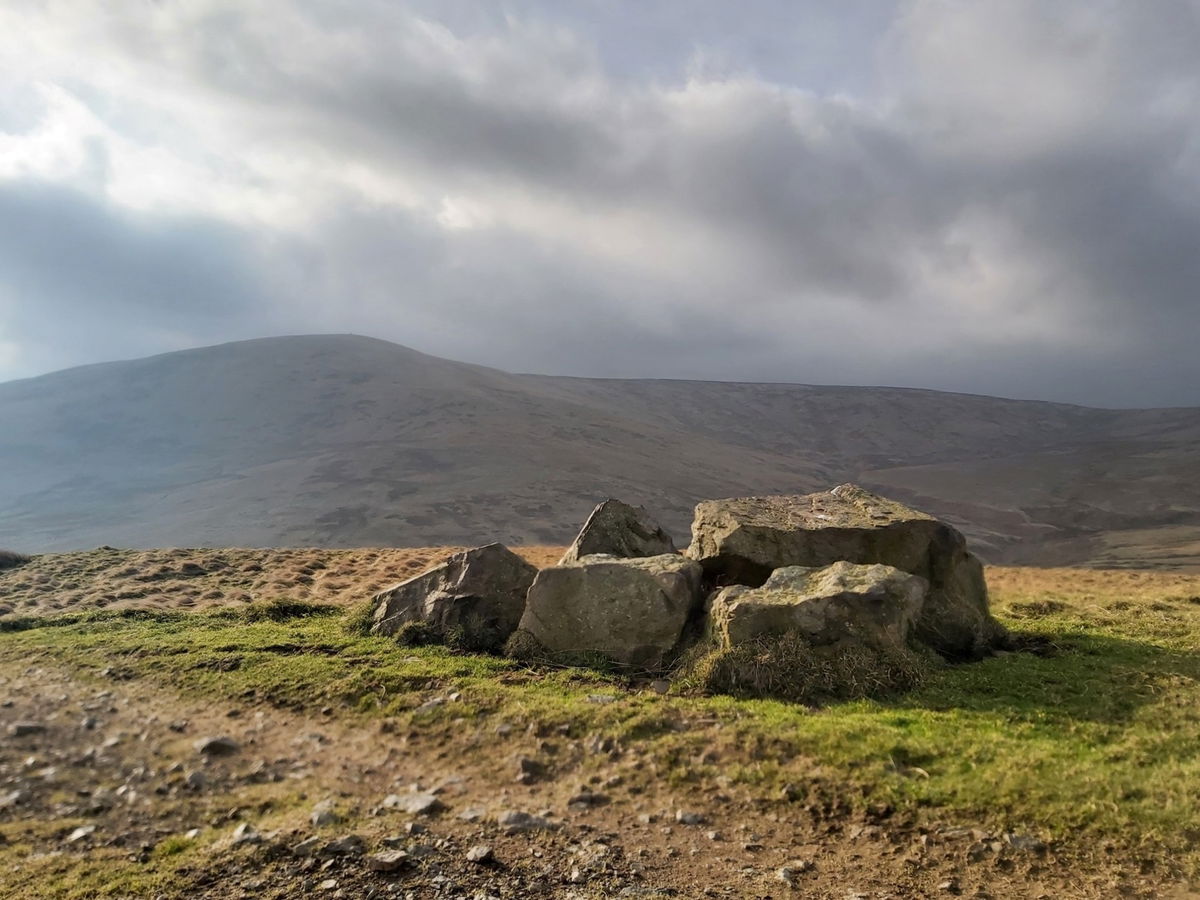 Then it's straight back down and follow the track as it skirts Shill Moor.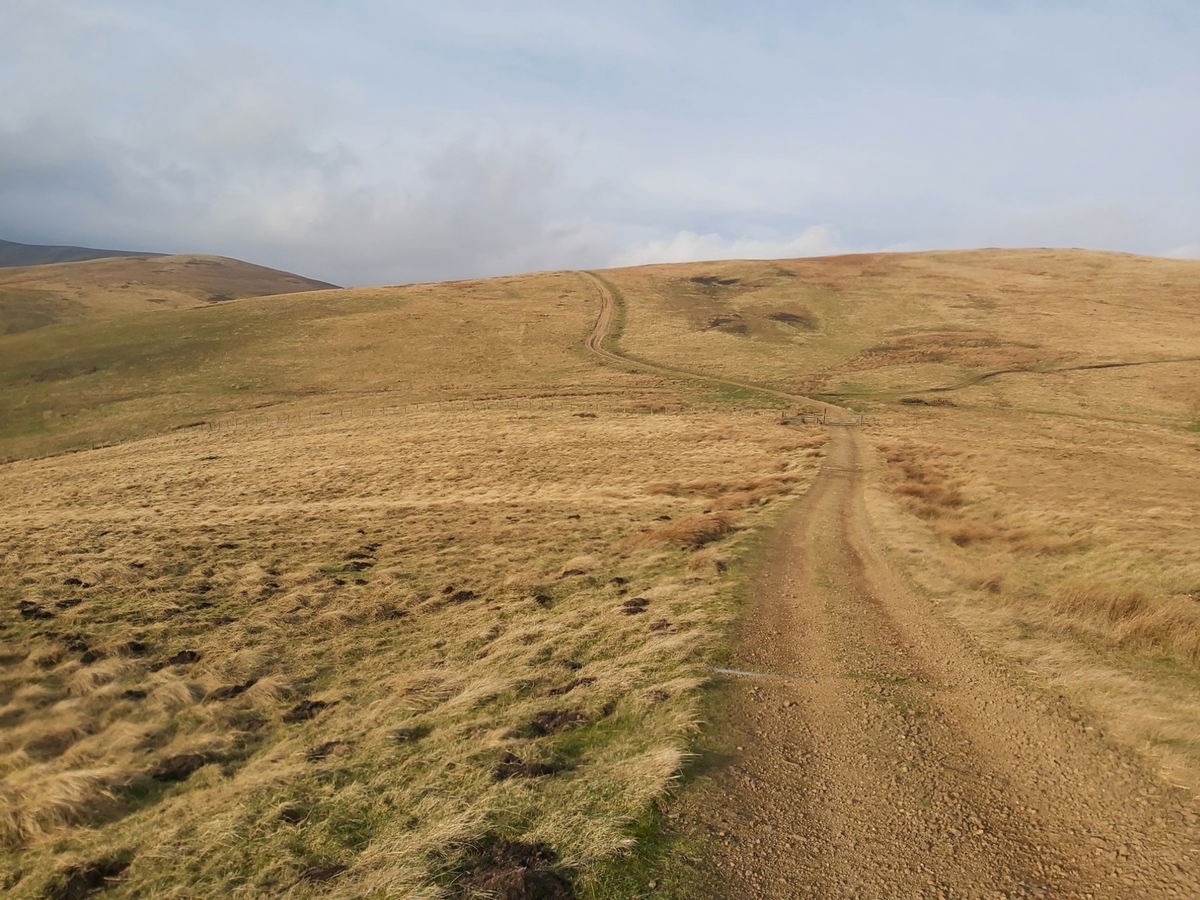 According to the map, the trig point is up there somewhere.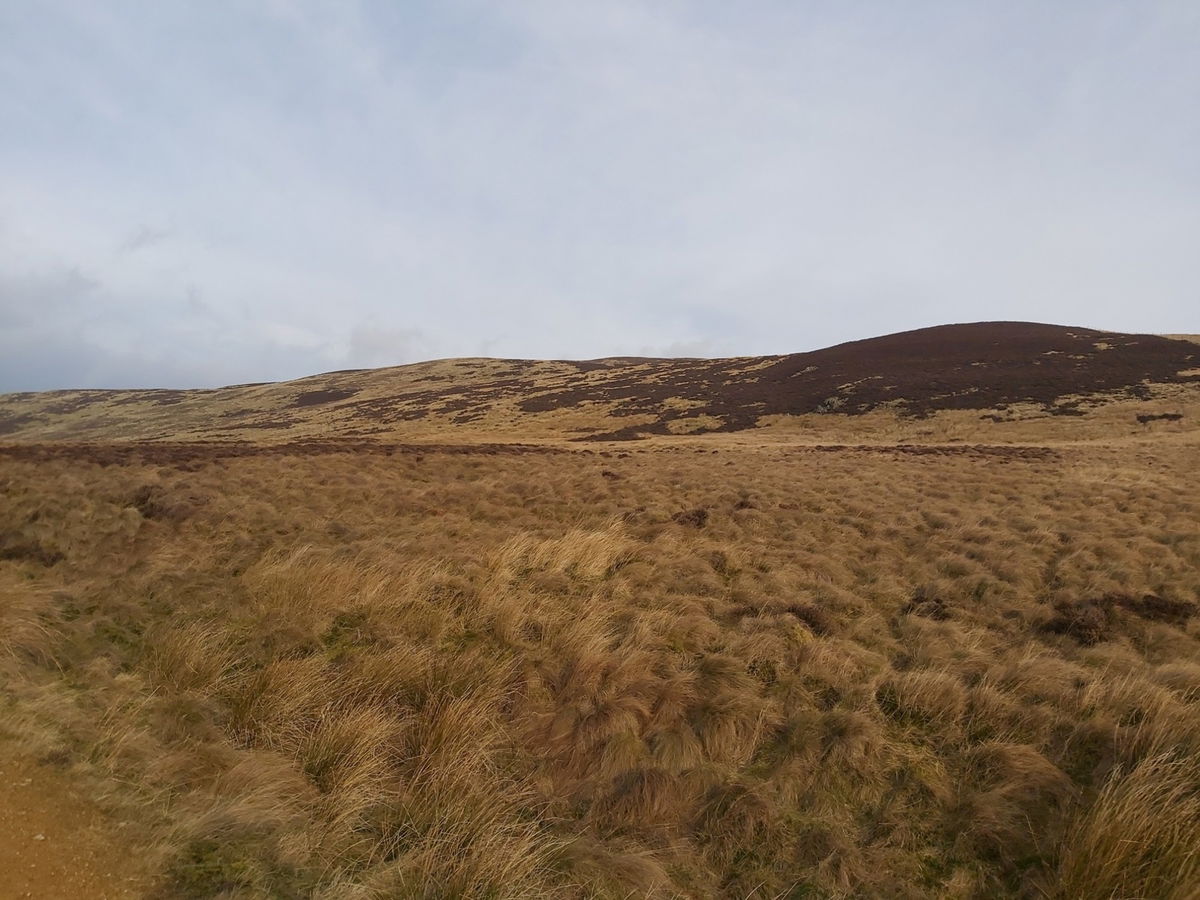 And I believe that is the trig point!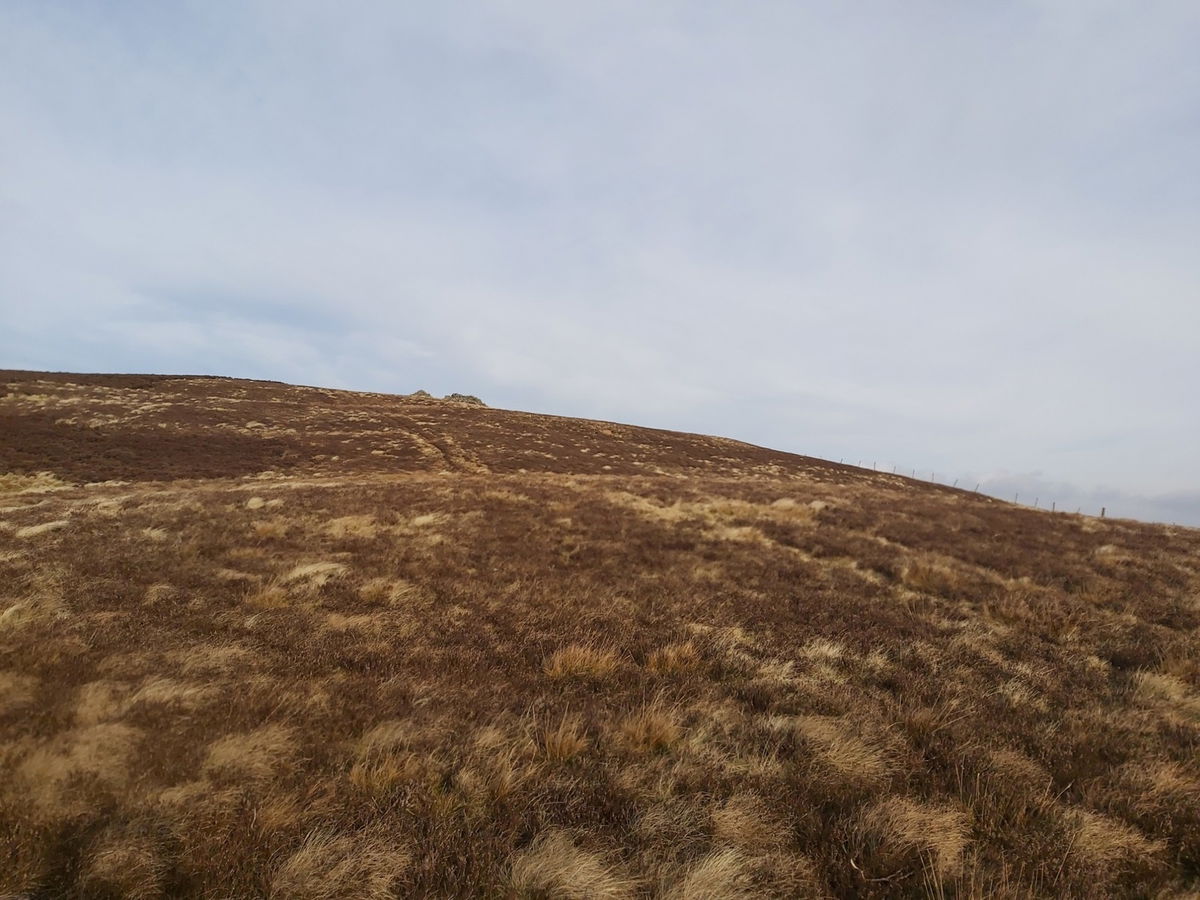 Yup found it. It's now blowing about 40mph up here and I am trying my best to take a photo without being blown over. I'm not succeeding!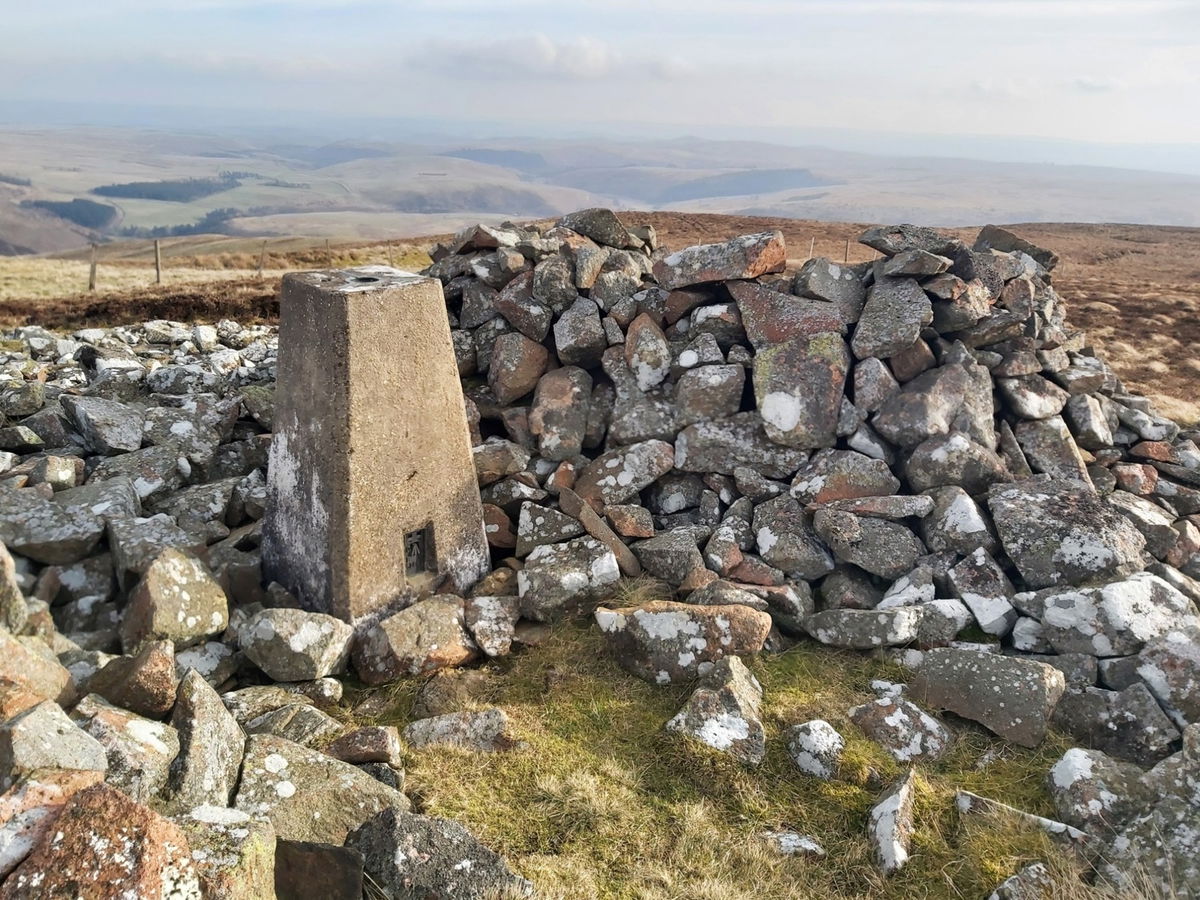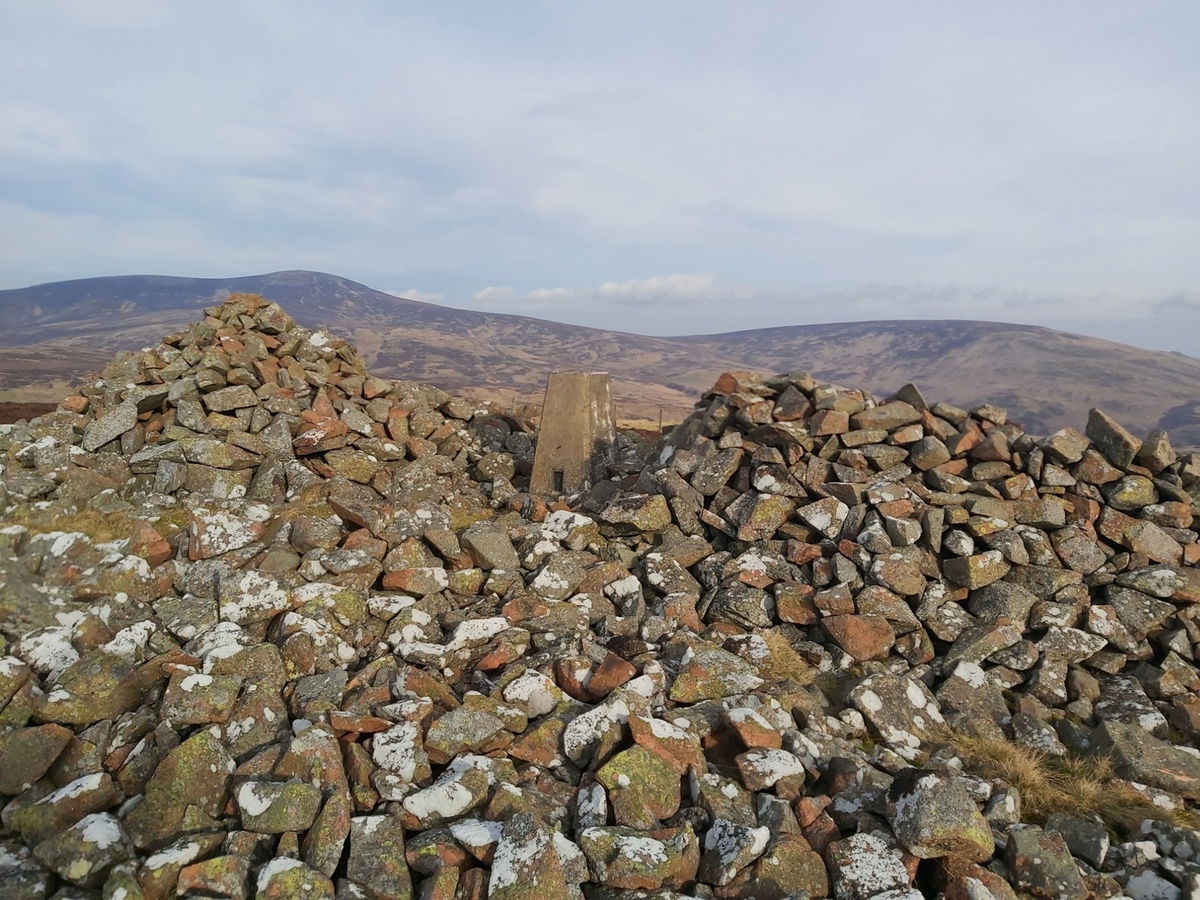 I find a little cubby hole around the back of the trig point where I hunker down for a banana.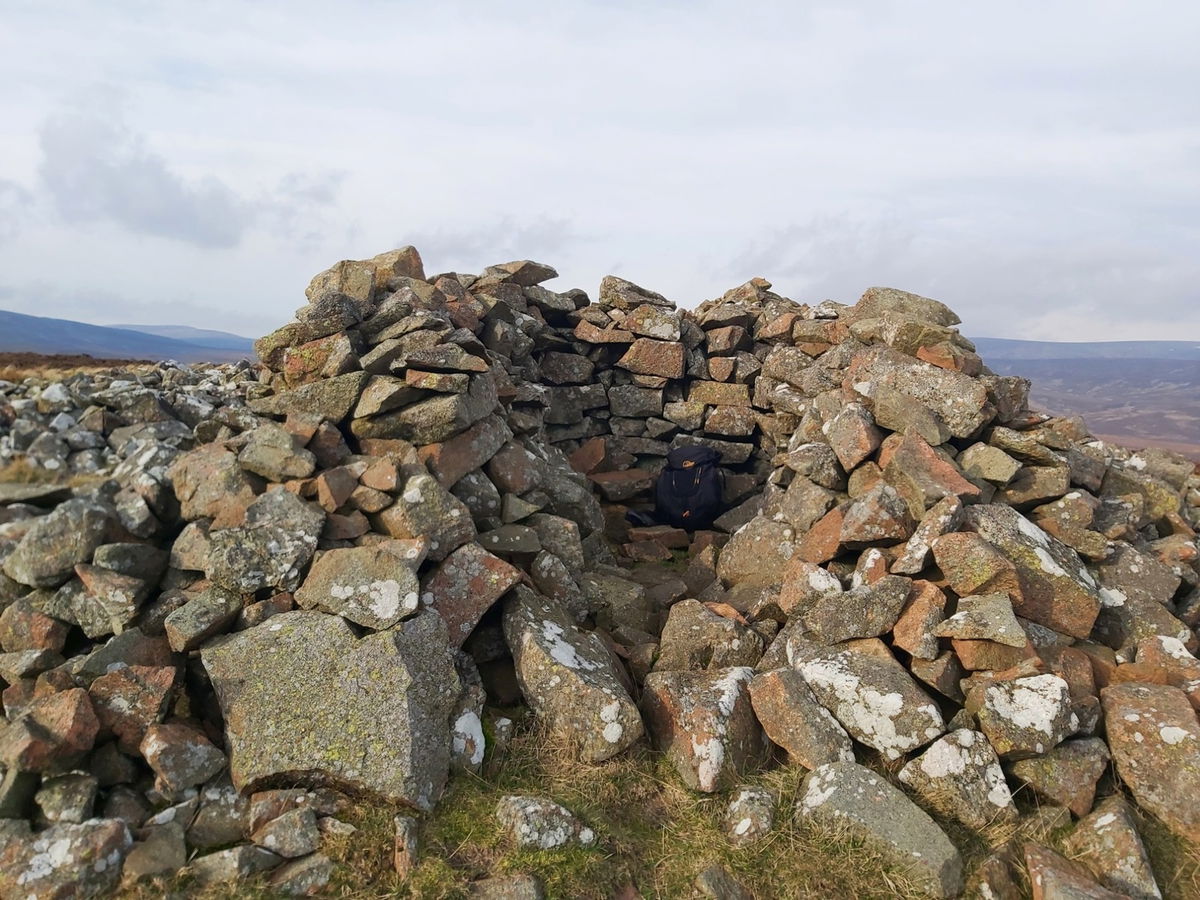 As I head down from the moor I spy Hedgehope Hill has cleared up now and looks resplendent.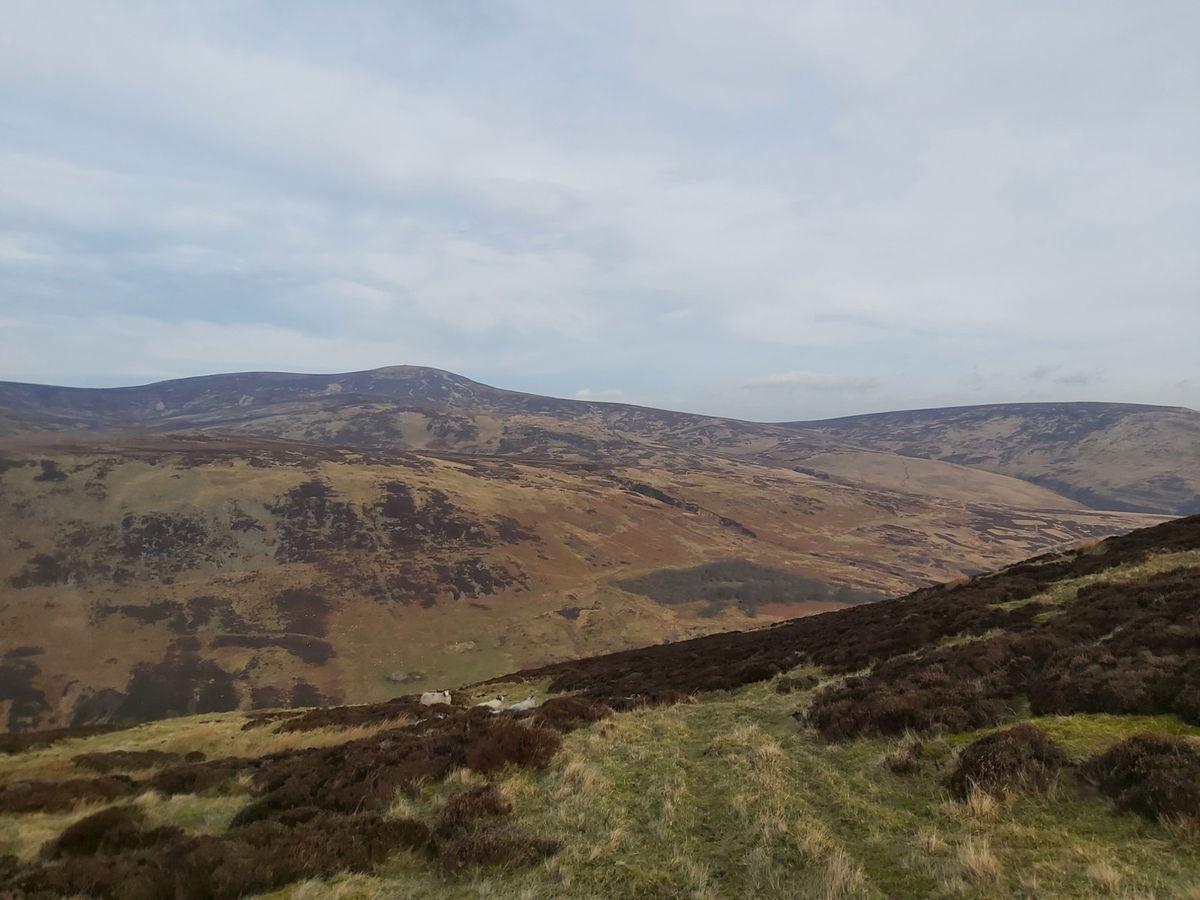 My legs are now hurting a bit from that descent, but am now back down at the road on the valley floor and so it's just a 4km leisurely walk back to the start.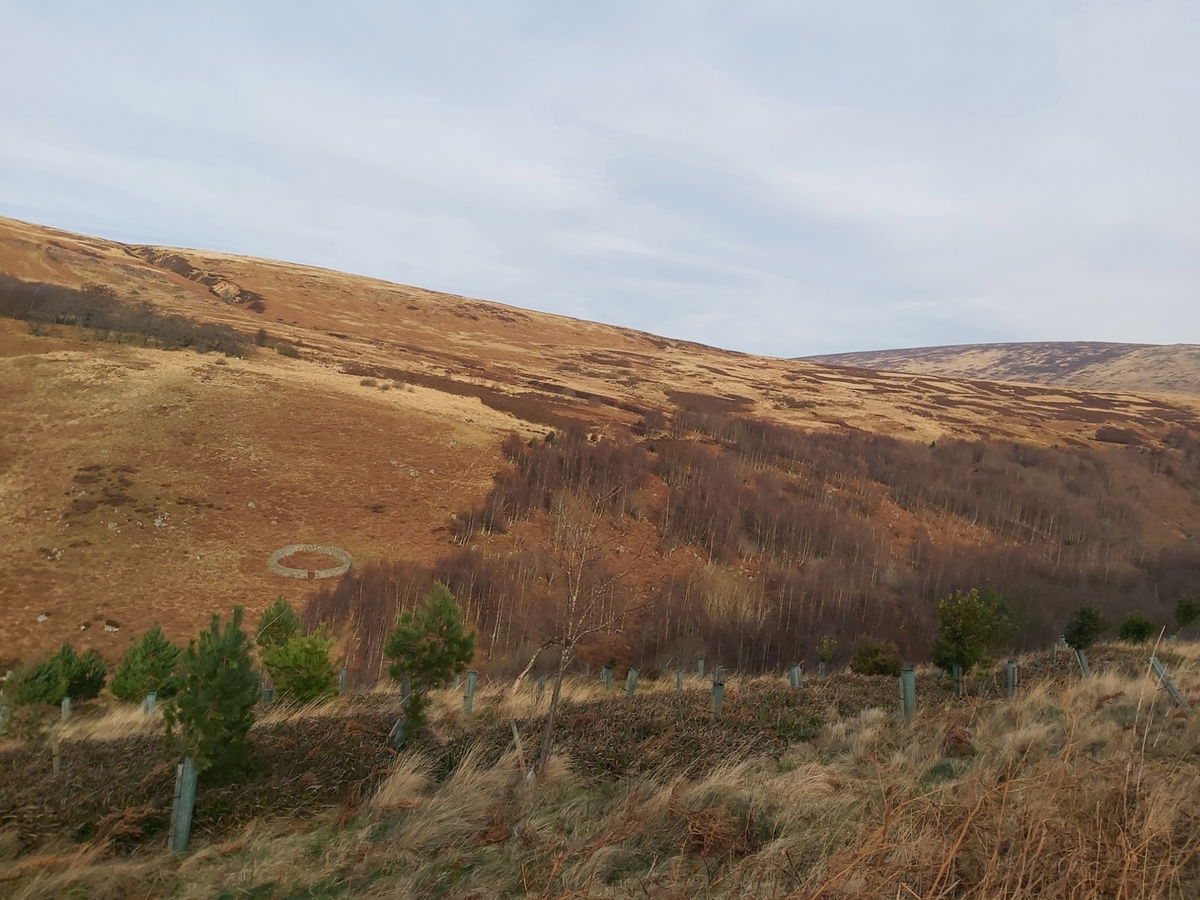 And I get my first proper little peek of Great Standrop, a big double crag on Hedgehope Hill. There is a Little Standrop further back, but neither my eyes or camera are that good.
Alas the view is now blocked as I pass by Ritto Hill.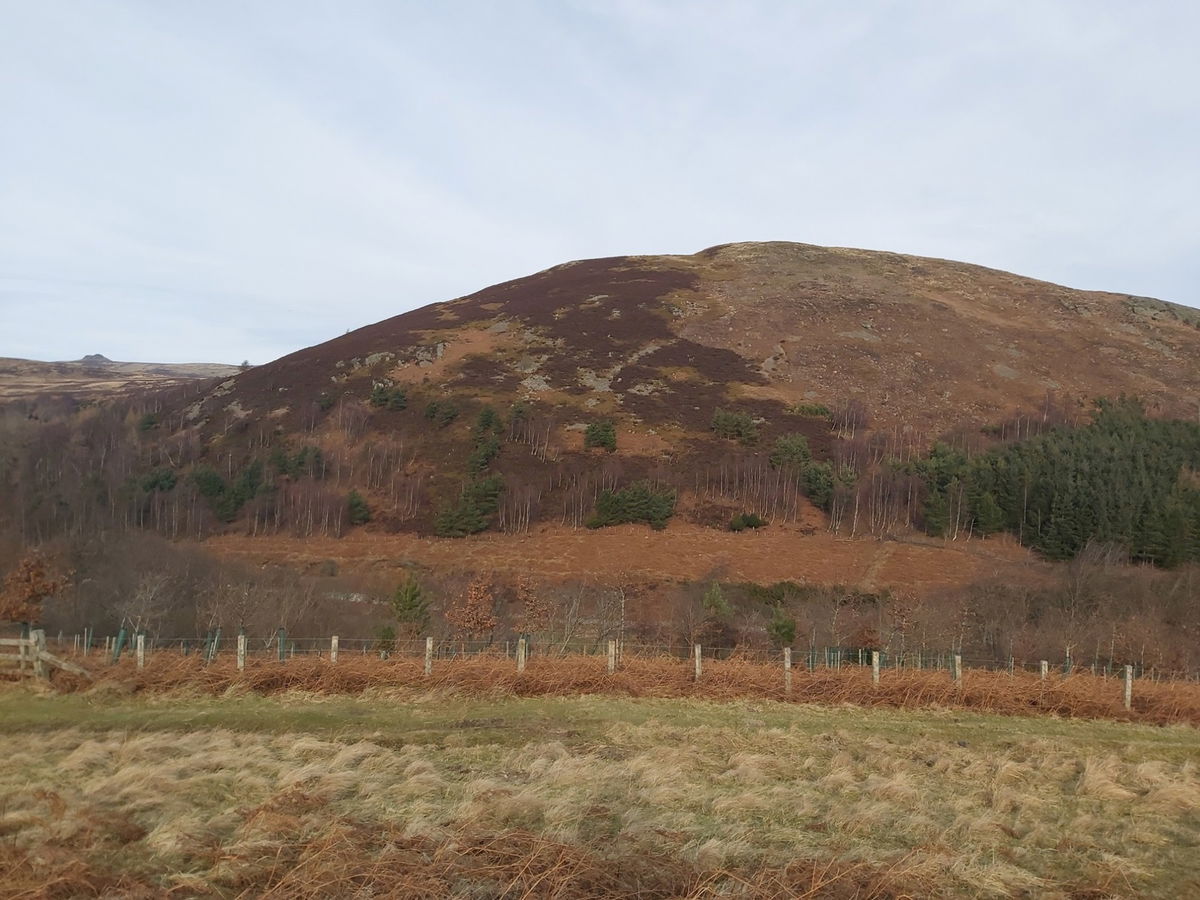 But then I am past it and the view is magnificent once again. Must pencil in visiting Little and Great Standrop later on in the year.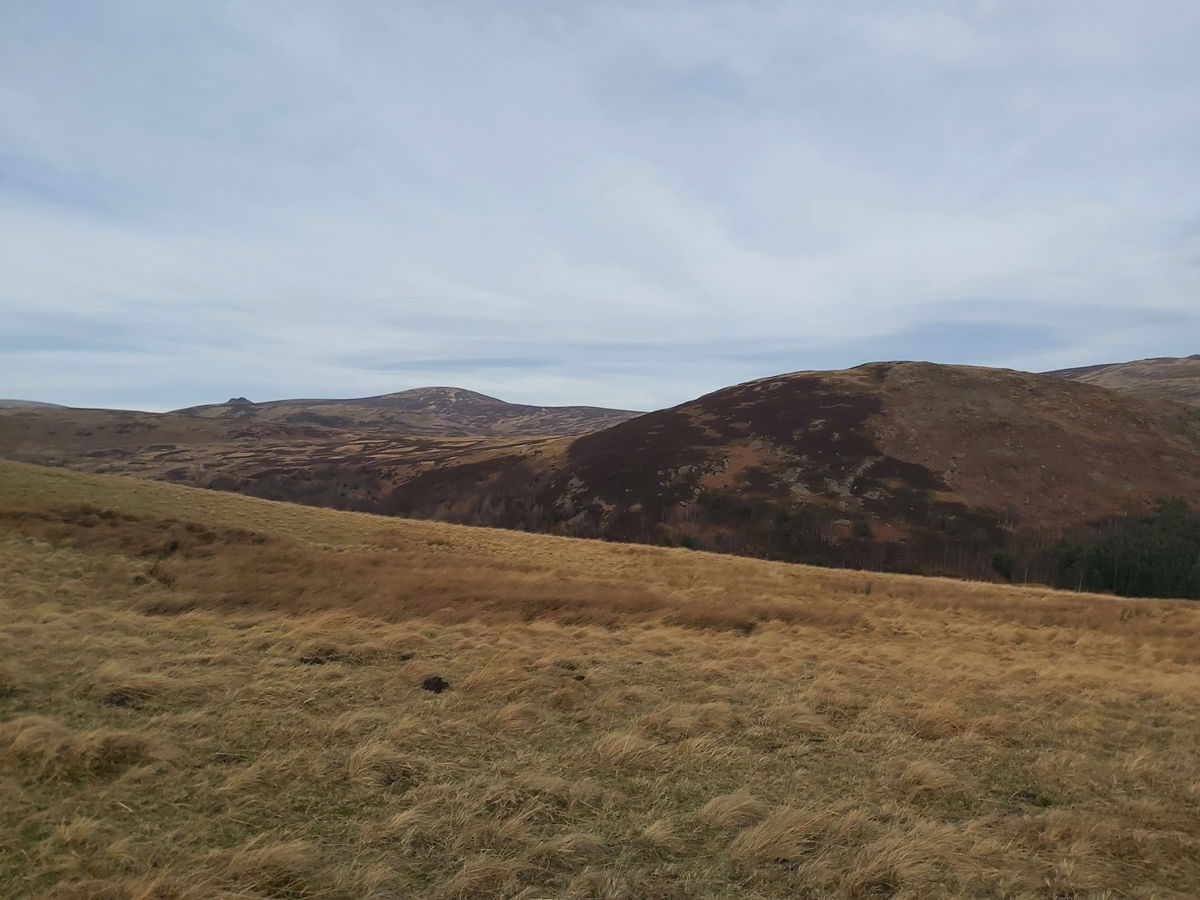 I can now see Cat Crag on the edge of Dunmoor Hill again, so nearly back at the car.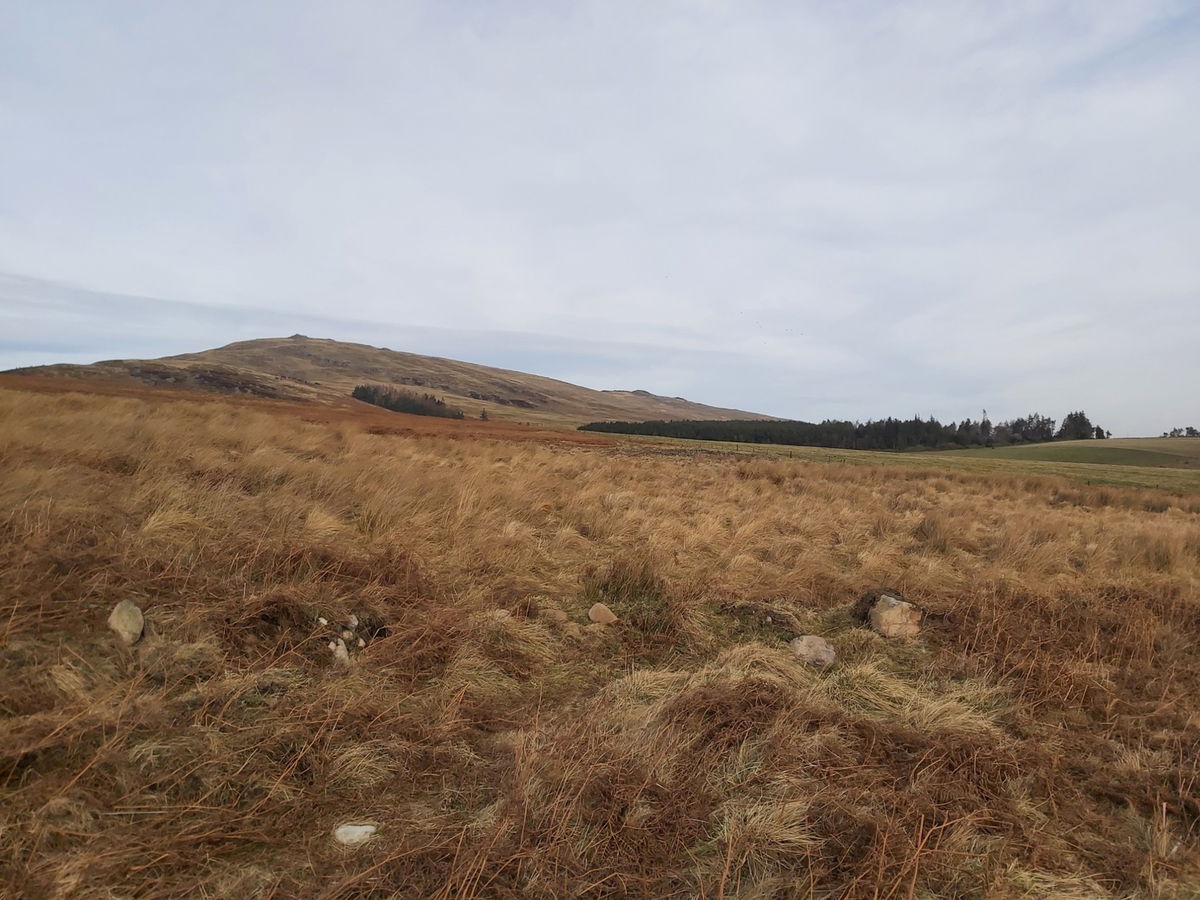 I meet up with the path I started the journey on and retrace my steps back through Alnhammoor.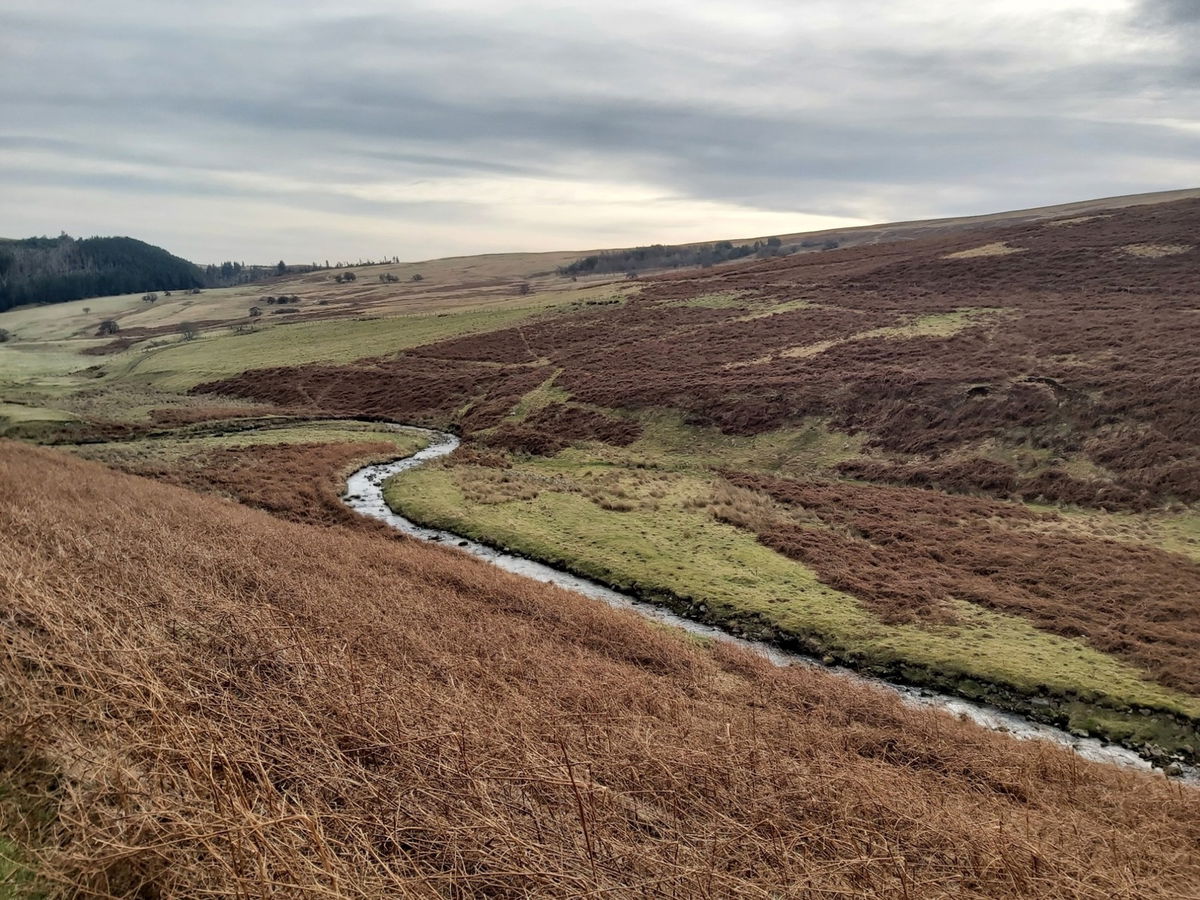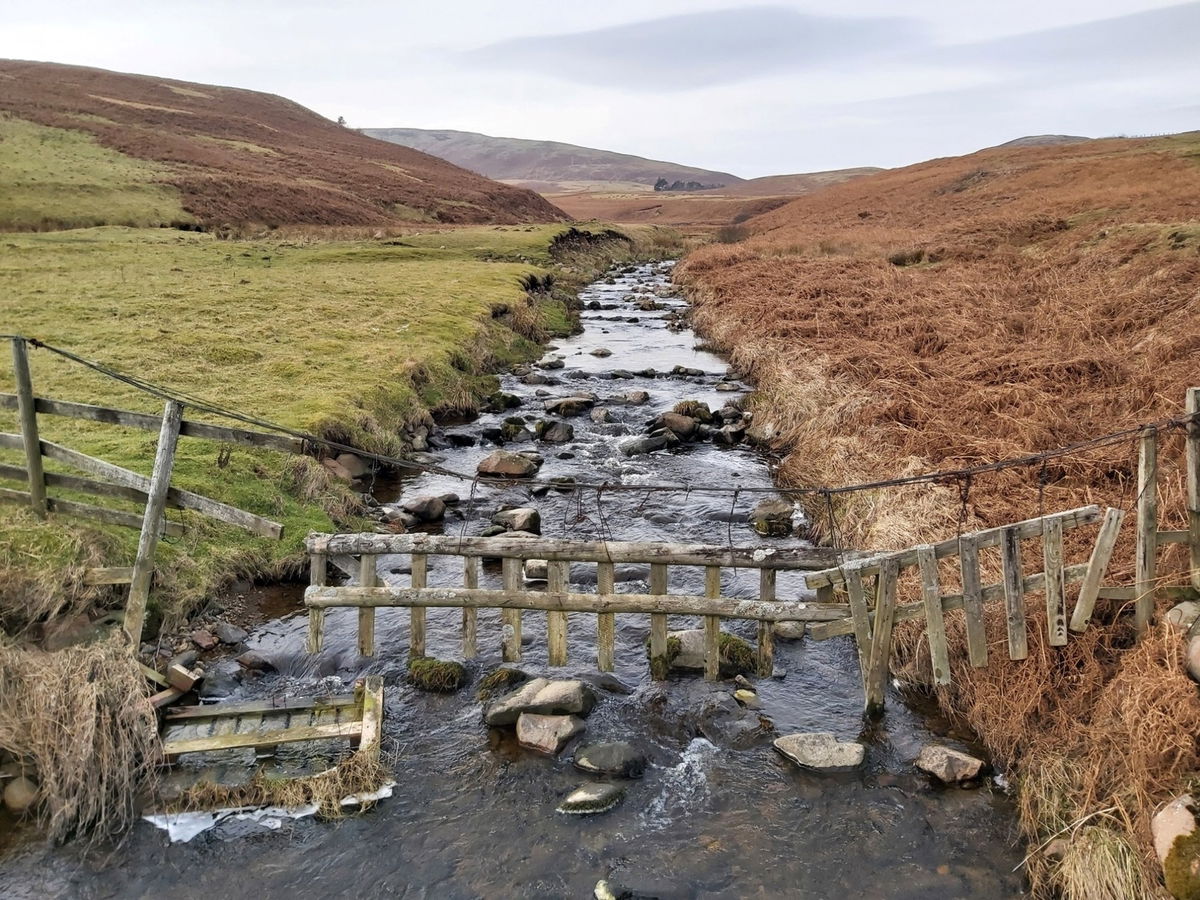 Then up the bank to Hartside and that's 14km done with over 500m of ascent. A smashing little walk with the only downside being pushing against the 40mph wind up on the hills, but then only having a 15mph tailwind in my favour as I returned through the valley.
Will definetly be back to get a closer look at Great Standrop and maybe another venture up Hedgehope Hill.
Where to Park For Shill Moor And Little Dod
Where To Park For Shill Moor And Little Dod?
What three words
There is off road parking at Hartside, just before the road becomes private as you enter into Linhope.
}
Fabulous Places On This Walk
Discover what fabulous places you will find on this walk - Shill Moor And Little Dod.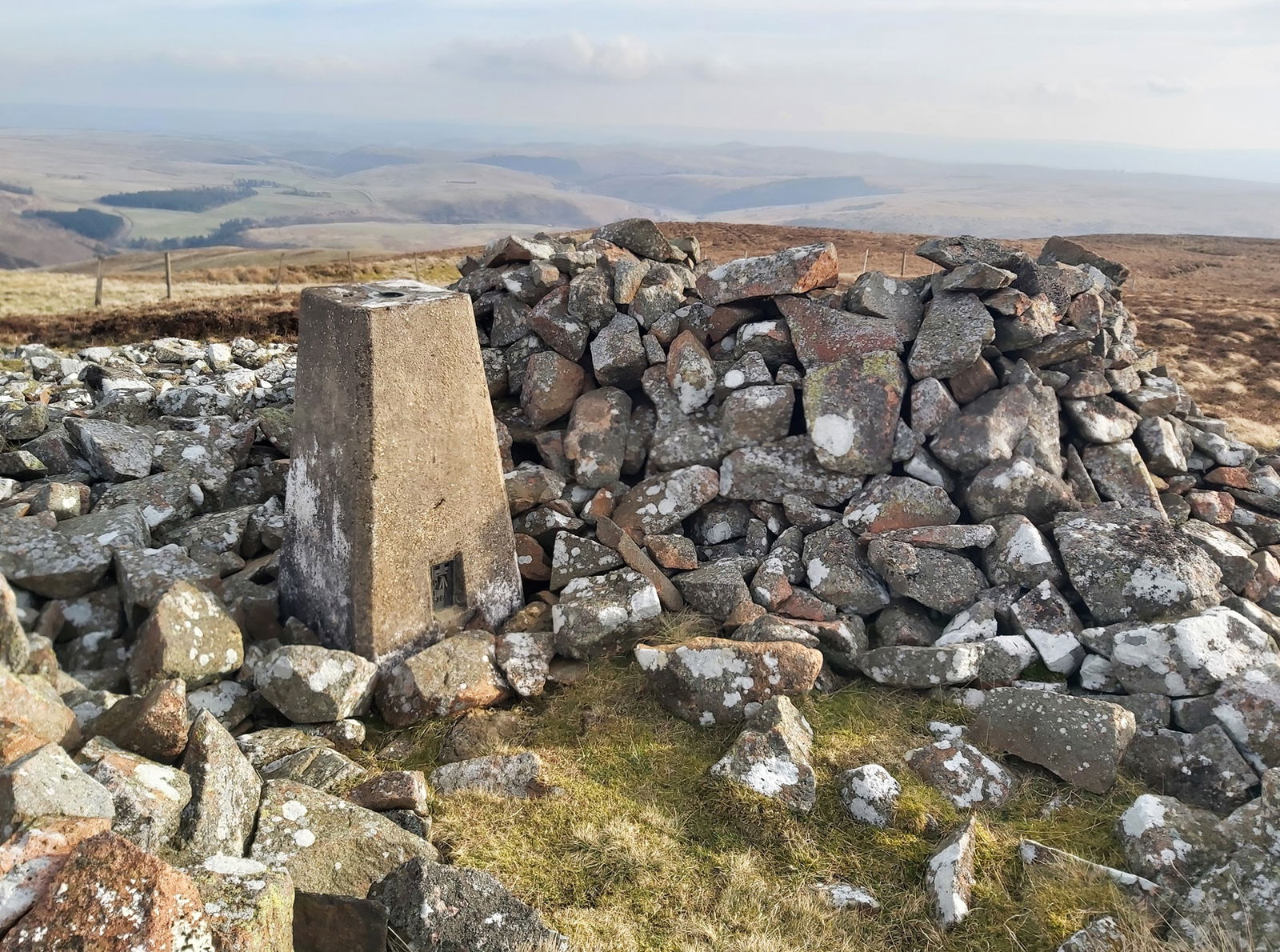 Shill Moor Trig Point
Trig Point
Ingram Valley
Northumberland
The trig point sitting on top of Shill Moor (529m).
Contributed by Simon Hawkins
Thanks for checking out this place on the Fabulous North! I do enjoy a wander out in to the countryside trying to find hidden gems that not many people know about. You can't beat a rogue Pele tower up a remote hill or a mysterious stone circle or a stunning waterfall secluded in a forest.
More Walks from Simon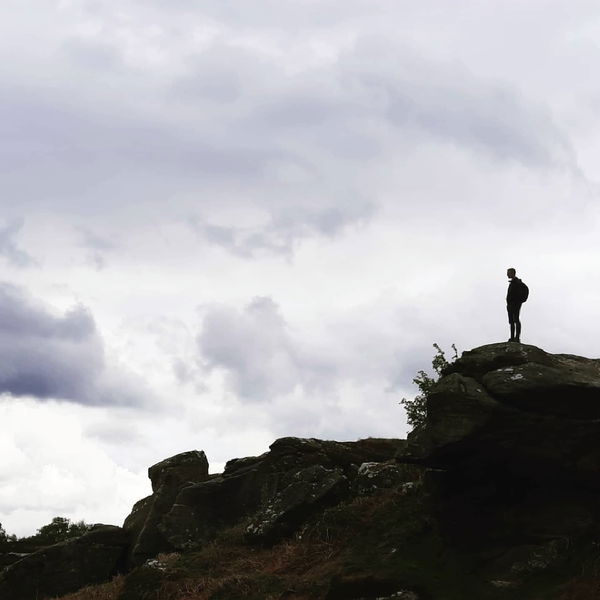 More Places In Ingram Valley
Find more fabulous places in Ingram Valley, Northumberland and if you know of a place we haven't listed, then let us know.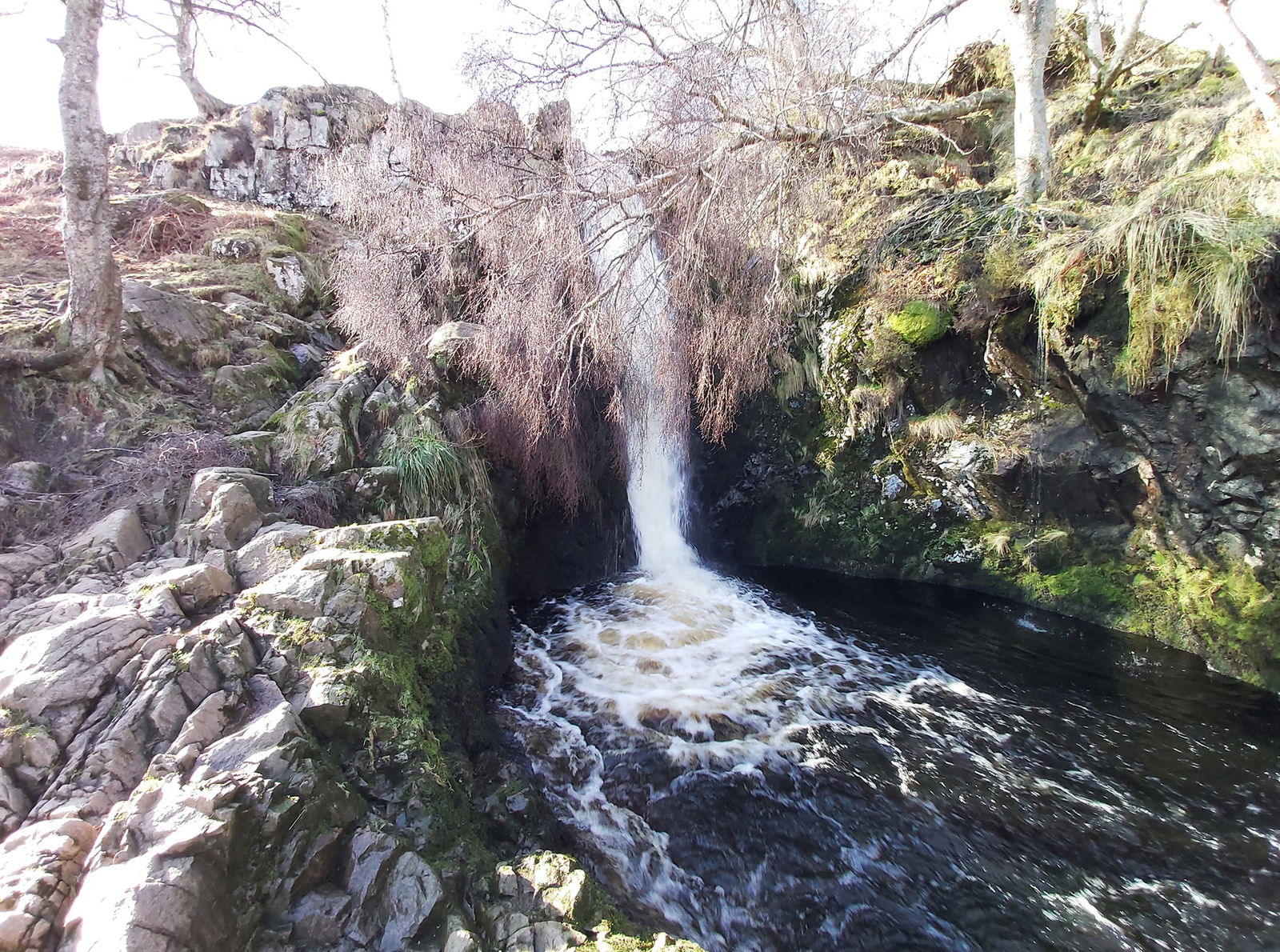 Linhope Spout
Waterfall
Ingram Valley
Northumberland
An 18 metre waterfall in the beautiful Ingram Valley.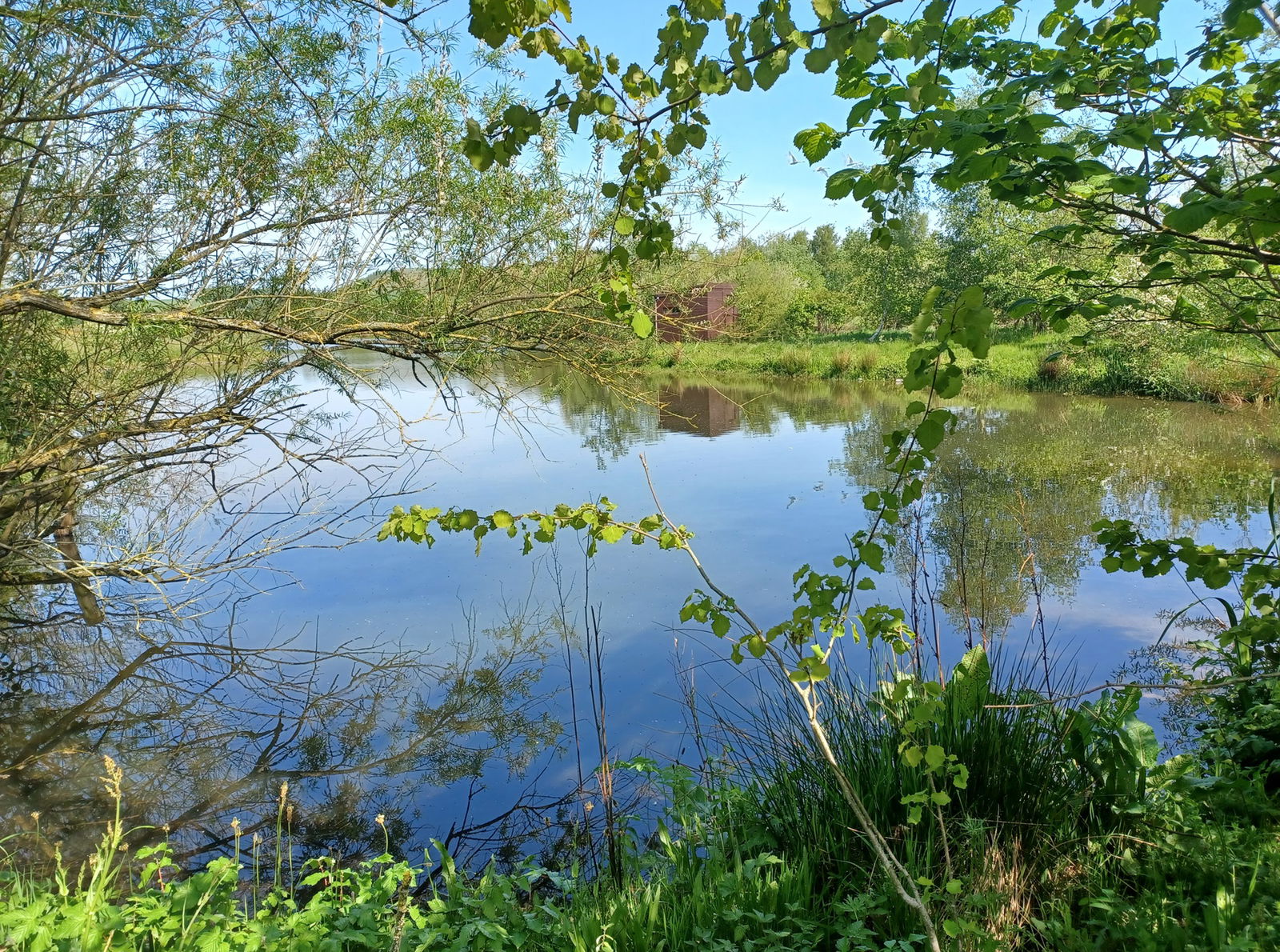 Branton Lakes Nature Reserve
Landscape
Ingram Valley
Northumberland
A Nature Reserve alongside the River Breamish in the Northumberland National Park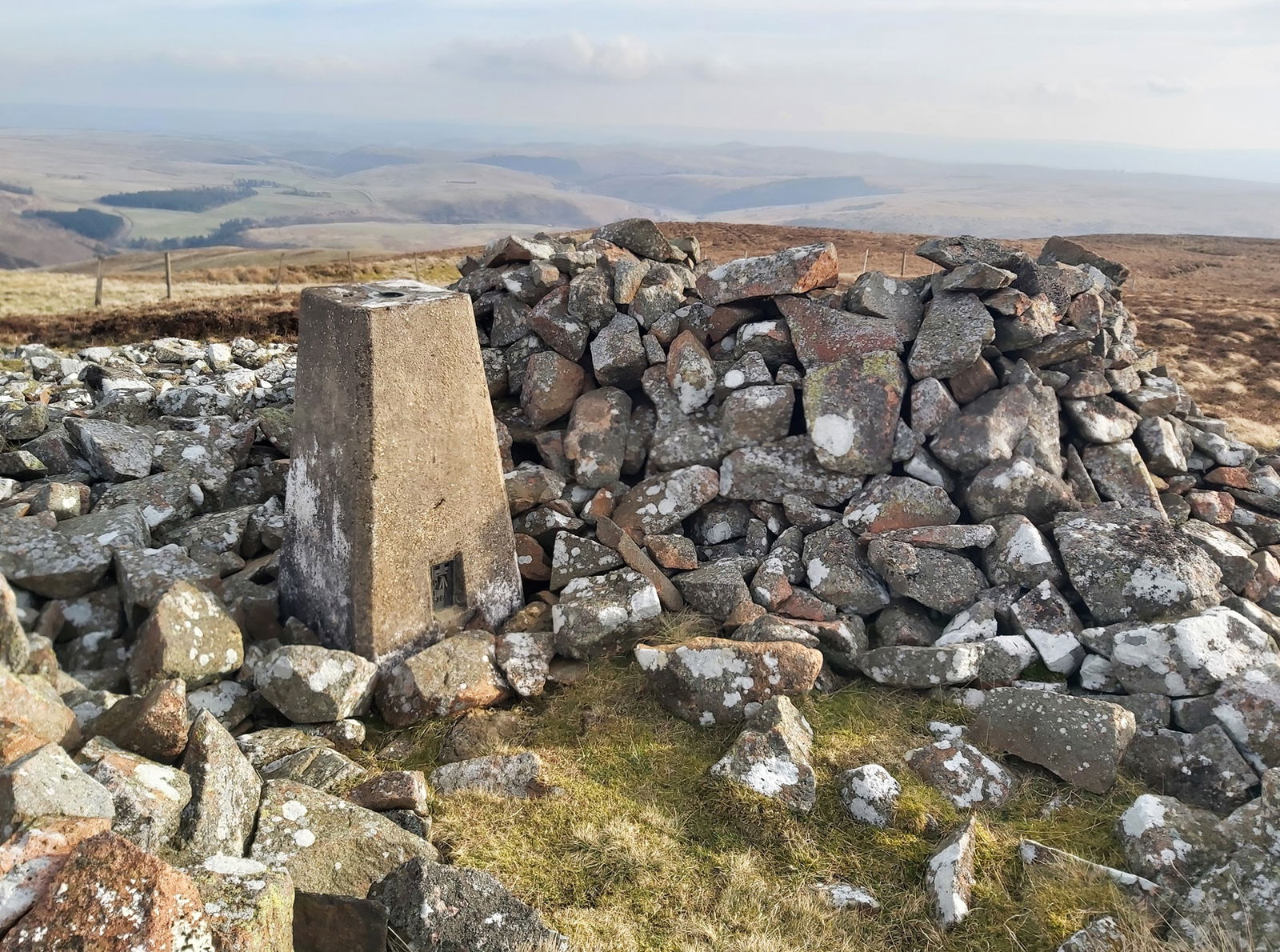 Shill Moor Trig Point
Trig Point
Ingram Valley
Northumberland
The trig point sitting on top of Shill Moor (529m).
Find Us On Facebook
We post all our new places daily on our Facebook Groups page, so join the group today and be notified when we add a new place.
Join Our Facebook Group