South Shields Watch House
Building
South Shields
Tyne And Wear
South Shields Watch House
Building In South Shields, Tyne And Wear
One of Blighty's oldest wooden ship-lapped buildings. Fresh from a new coat of paint.
Walking along the one mile long pier at South Shields this quaint ship-lagged building caught my attention. So I put my research hat on and found out about it. It is the Watch House, South Shields.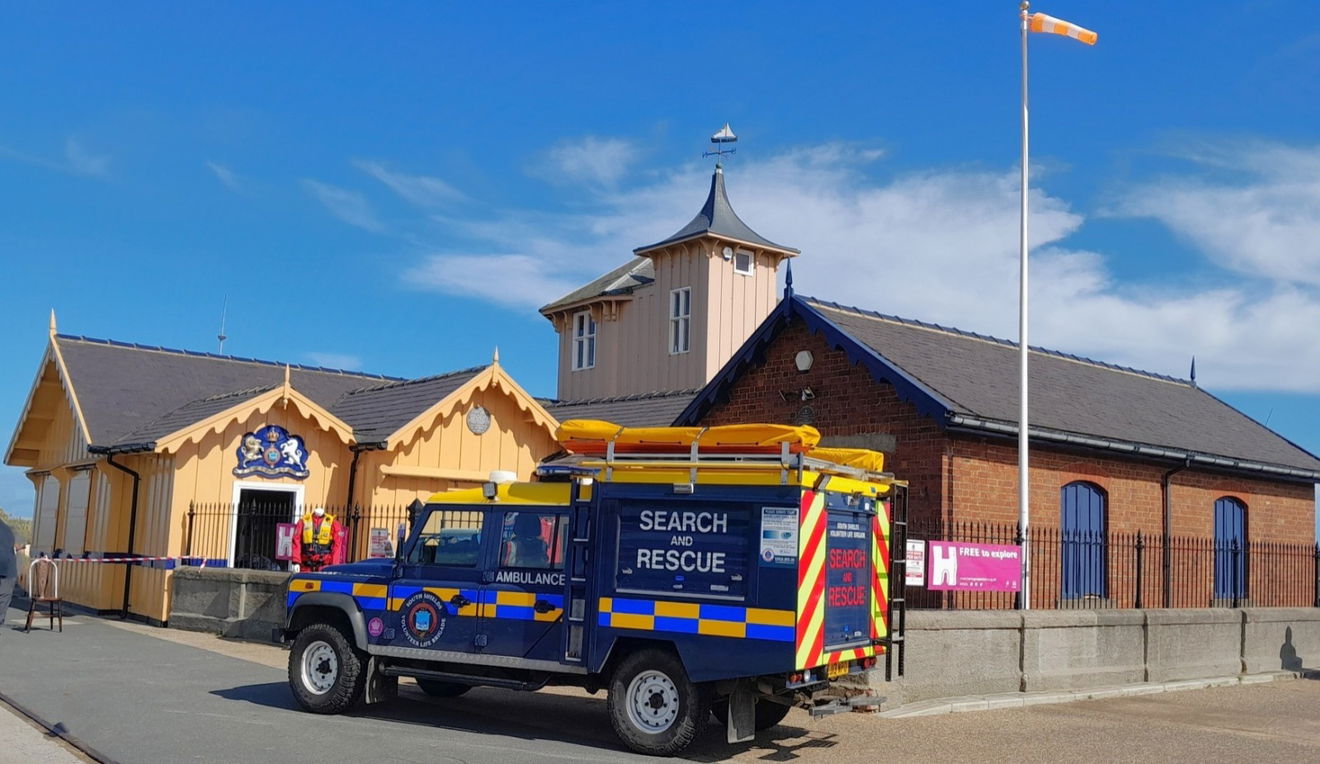 In 1789 the first lifeboat was designed and made in South Shields and was called 'The Original' and served for 41 years. Tyne Lifeboat Society started in 1824 which is 35 years before the Royal National Lifeboat Institution. The second lifeboat 'The Tyne' is part of the Lifeboat Memorial in another part of South Shields.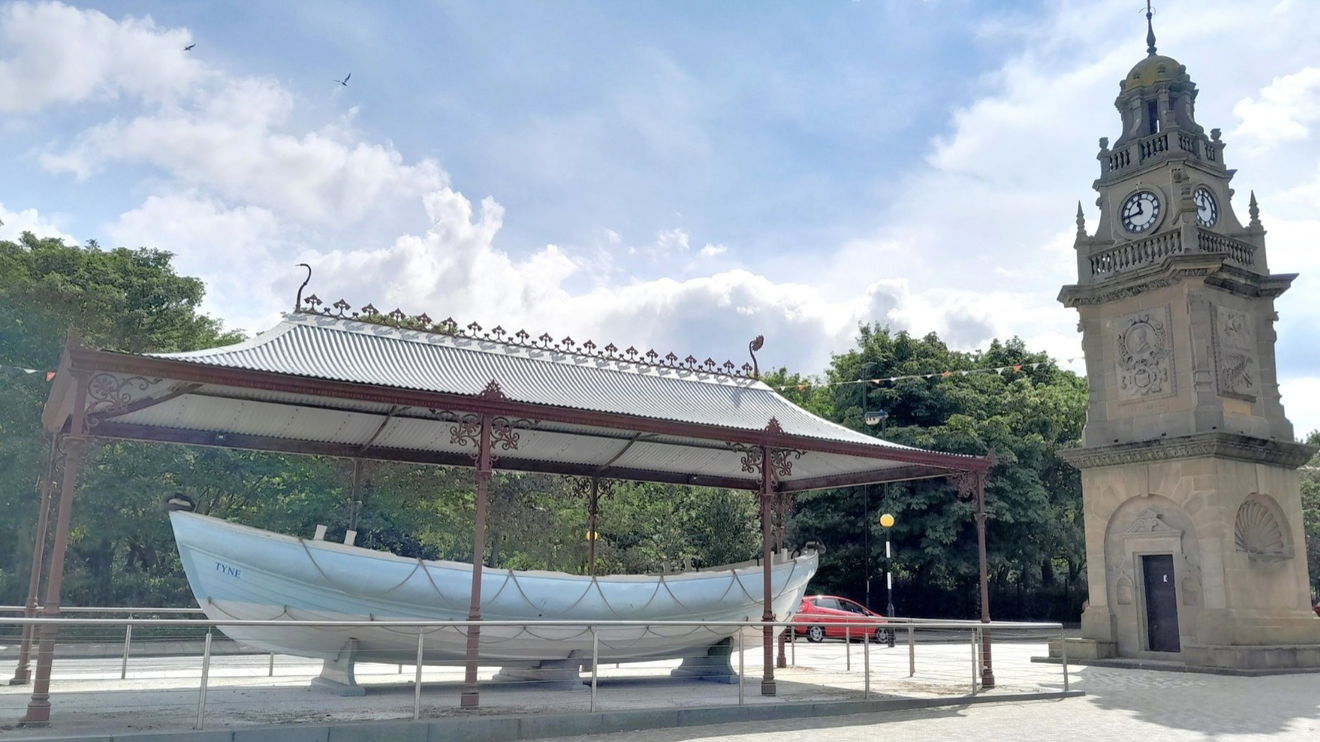 In 1866 South Shields Volunteer Life Brigade (SSVLB) was formed with 40 enrolled men. It was set up to perform rescues from the shore using a Breeches Bouy (Think zip wire and a pair of rubber underpants).
Inside the Watch House is a Breeches Bouy and a famous painting 'Saved' by T.D. Watson which depicts the saving of 7 people including a woman and baby from the wreck of the schooner 'Tenterden' on the 2nd April 1866.
Their motto is 'Always ready'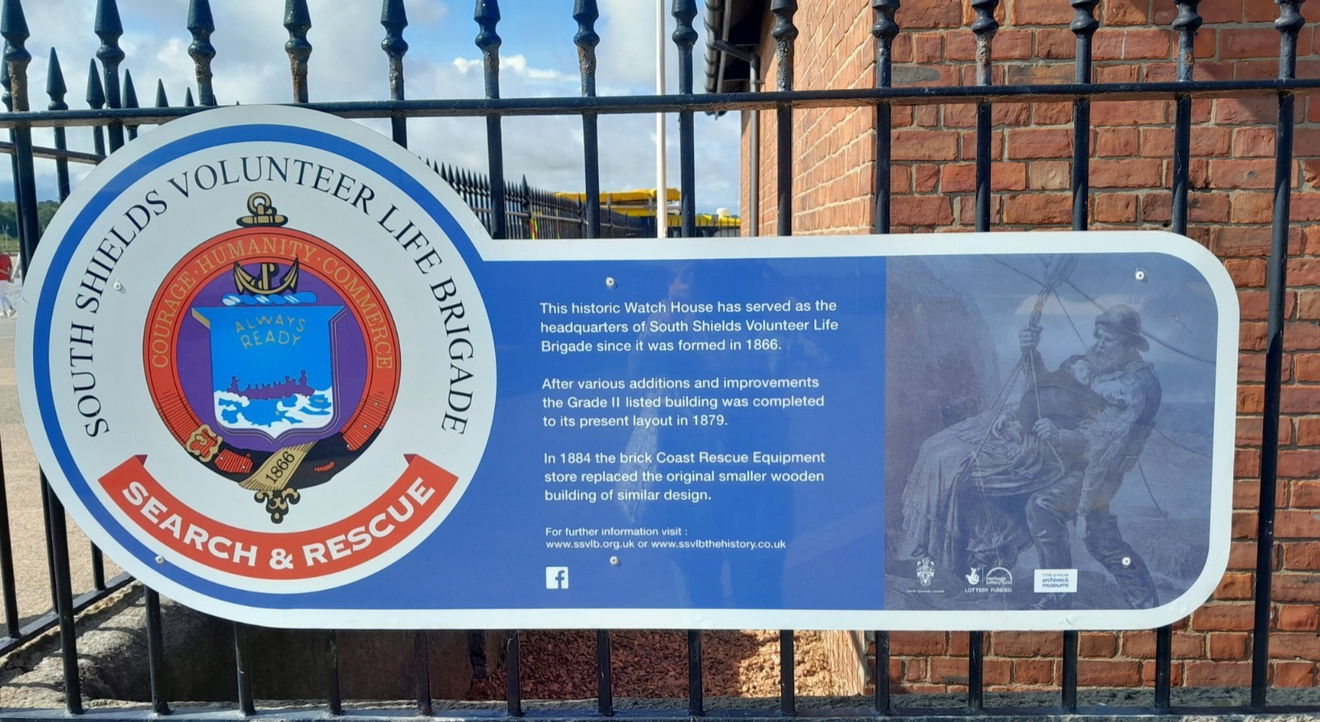 In 1866 permission was given by Tyne Improvement Commissioners to build a watch house. They provided the site, the labour and then £600 for materials was raised by public subscription. By 1867 it was ready for action.
1868 saw that a wooden equipment store was built, this was replaced by a brick one in 1884 and remains today. It is twice the size of a normal equipment store which was at the insistence of the Brigade.

In 1878 railings on top of a dwarf wall were added and gave added security.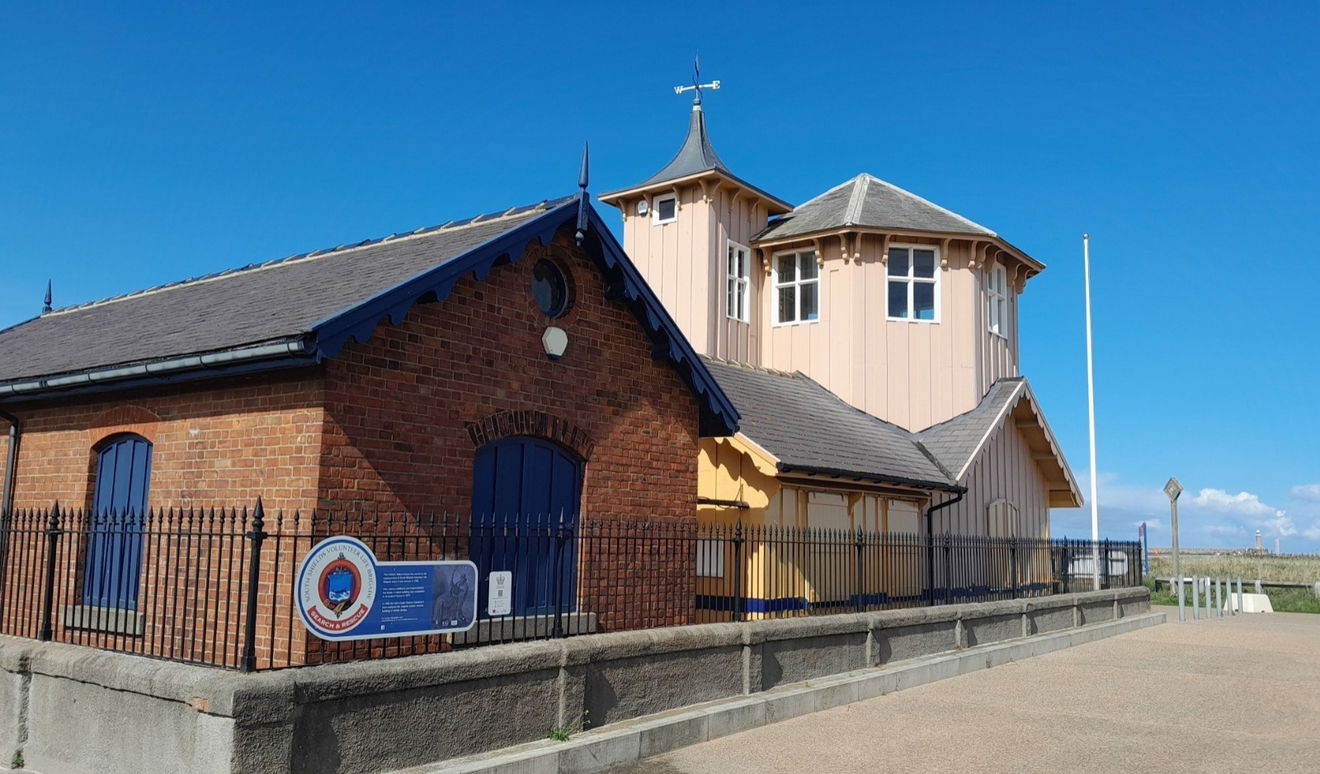 A lookout tower was added by 1879 and has the crowning glory with a pleasing weather vane of a sailing ship.

An infirmary and drying room were also added. Since 1884, it is largely unaltered, except for electricity being installed.
In 1979 the building was in need of many repairs, so a campaign was started and it took until 1985 by Tyne and Wear County Council and Volunteers to restore the Watch House.
It has been several different colours in its time.

SSVLB has had a continuous unbroken service since it was formed. As of 2023, that's 157 years. They got a special Covid Queen Award for voluntary service
Their work is specifically search and rescue along the South side of the Tyne along the Beaches, Coast, and Rivers It costs in the region of £1000 to kit out every lifesaver.
They are called out on average 120 times a year.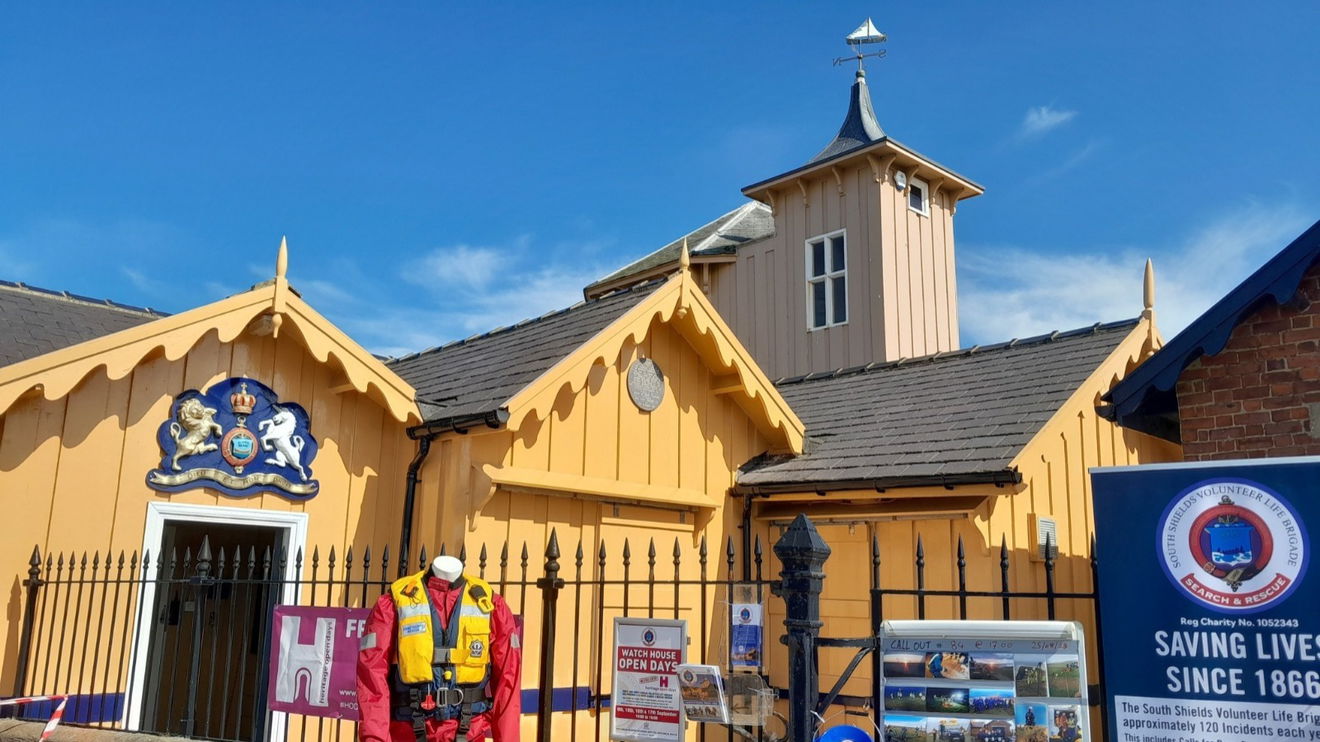 The roof was refurbished in 1999 with proper Welsh slate tiles.
This building may get a badge for the most number of plaques, all giving valuable information.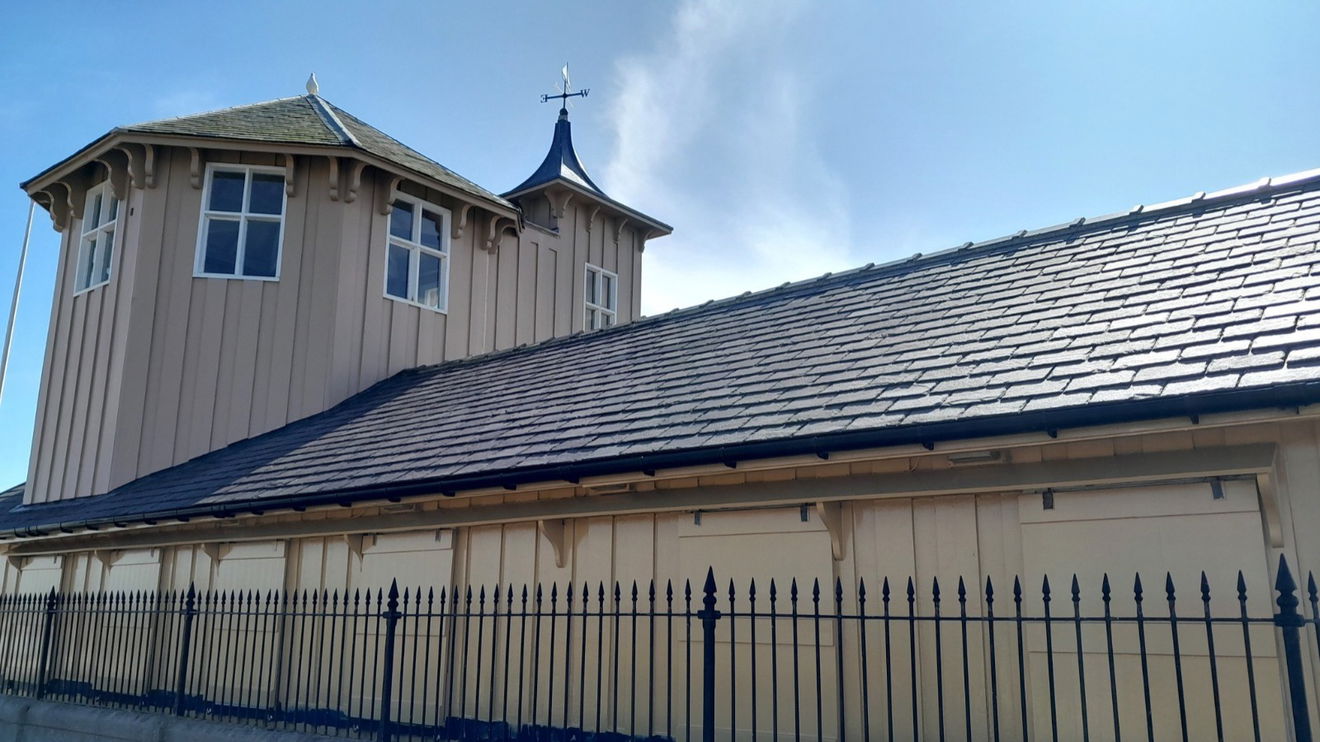 Above the entrance door there is their adaptation of the Monarchs coat of arms baring the 'Dieu et Mon Droit' which means 'God and my Right.' It is believed this dates to Richard I who used it as a battle cry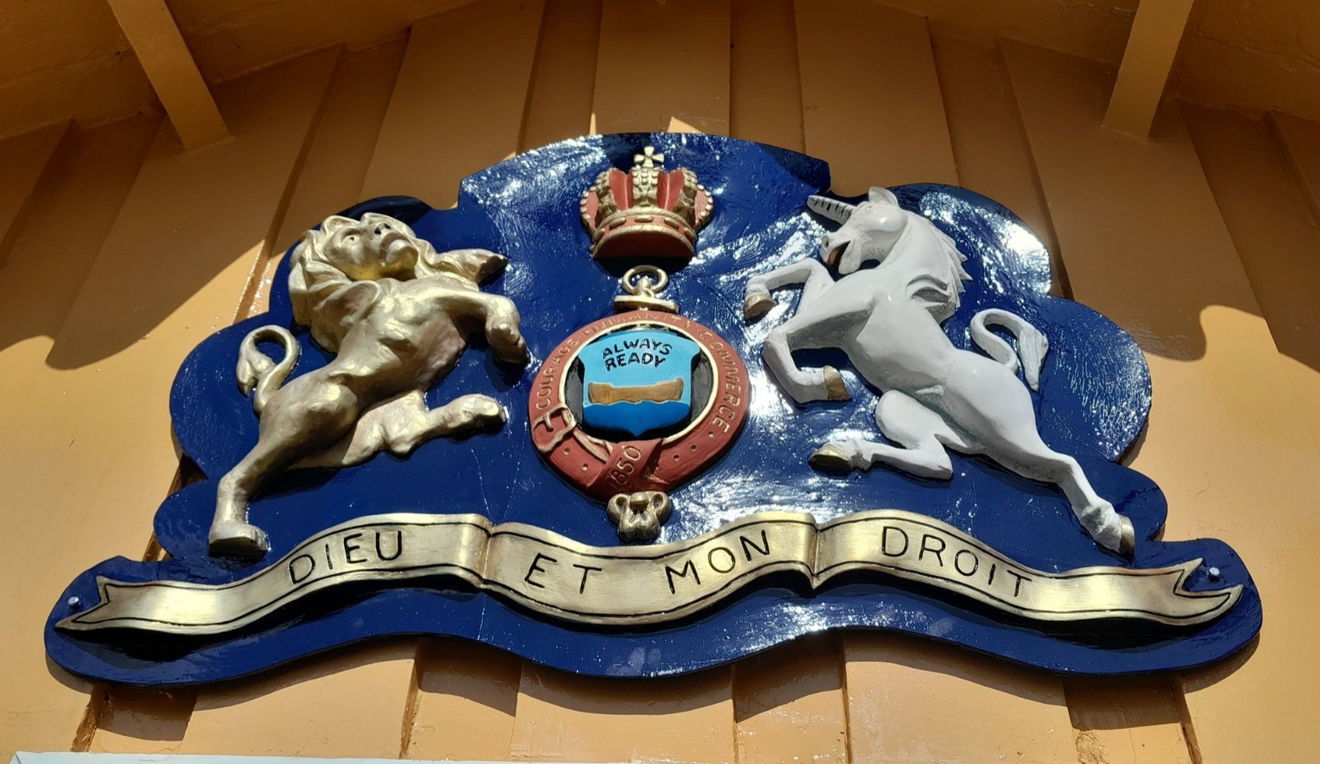 Tynemouth and South Shields are the only two operating voluntary groups left. In their heyday, there were 500 or so. There have been over 600 lives saved. The Breeches Bouy was taken out of commission in 1989 by the HM Coastguards. There have been reenactments though.
Their current training under the HM Coastguards involves map and compass work, first aid, search procedures, radio communications, and probably a certain level of fitness.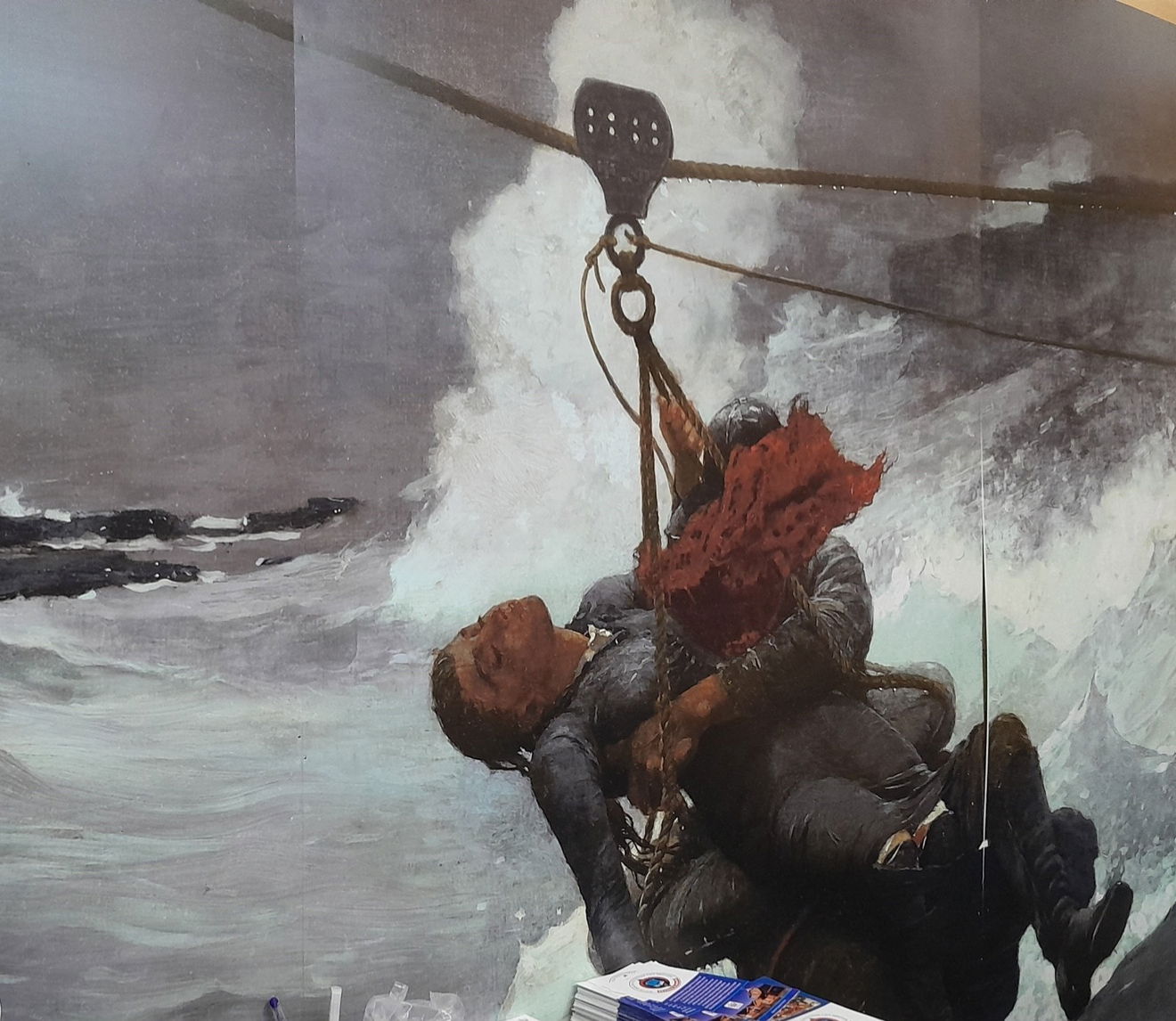 A nautical museum could not be complete without a display of knots, bends, splices, bell ropes, and decorative ropework. This is one of the biggest collections known. Inside there are many artifacts and remains from ships to explore, also, photographs, uniforms and the breeches buoy.

I would definitely recommend picking up a copy of their guide book which has so much information. I was going to write about some of the heroic saves, but I think it best if you read for yourself the account of 5 sailing vessels needing assistance in one day, with a ship breaking in half. There is an astonishing record of 264 crew landed safely by breeches buoy.
I also read after World War II there was no shipwreck for two decades, so you could surmise the need for the SSVLB could have been questioned. But in 1963 the steamer 'Adelfotis' grounded near Herd Sands and the crew of 23 plus one dog were brought ashore by breeches buoy. The booklet is full of amazing photos too. There are interesting 'group' photographs of the brigade through the ages. I particularly find the headwear of interest. Worth a small donation for this gem.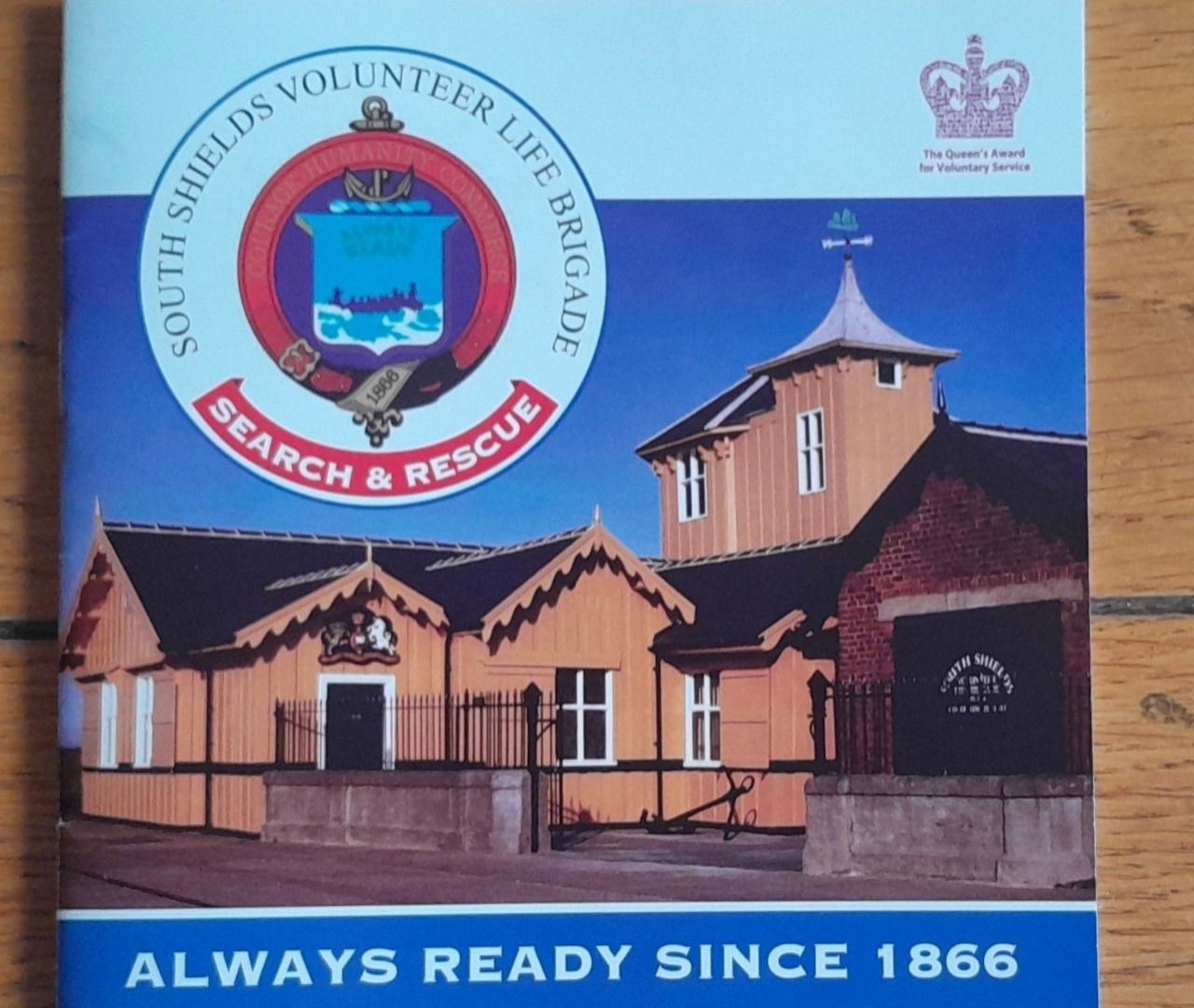 How To Find South Shields Watch House
Where To Park For South Shields Watch House?
Show Parking On Google Maps
Lat / Long
55.002439, 55.002439
What three words
There are many car parks in South Shields. Pier Head is the closest.
Contributed by Rosalind Parker
Thanks for reading through and getting to the end of this post. I enjoy exploring the Fabulous North (Especially as a Southerner residing up North). I like 'snippets' of information, and more so, if they are obscure, amusing or meaningful. The photographs are taken on a mobile phone, without any enhancements.
More Places from Rosalind
More Places In South Shields
Find more fabulous places in South Shields, Tyne And Wear and if you know of a place we haven't listed, then let us know.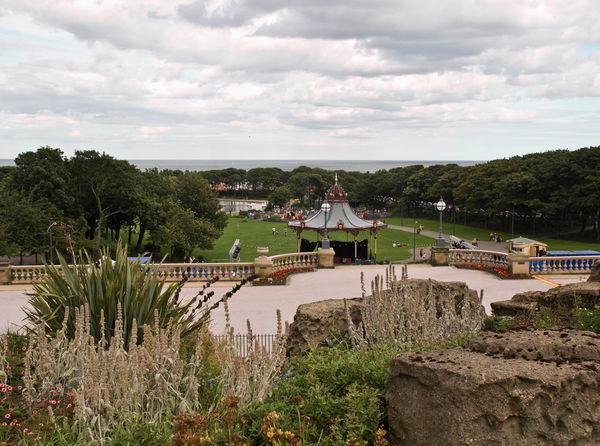 South Marine Park
Landscape
South Shields
Tyne And Wear
A Victorian Public Park on South Shields seafront that is part of a 4km chain of parks.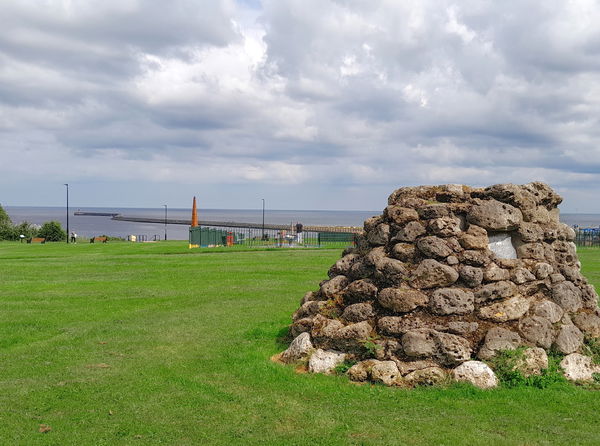 Lawe Top
Landscape
South Shields
Tyne And Wear
A pleasant green with many fine views of magnificent landmarks of North and South Shields.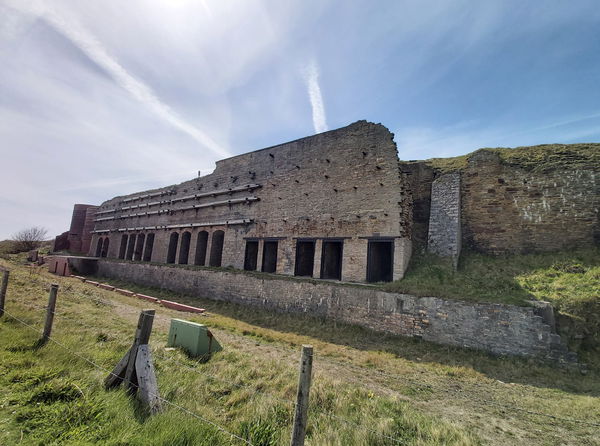 Marsden Lime Kilns
Lime Kiln
South Shields
Tyne And Wear
Lime kilns on the coast near South Shields, built in the 1870s.
More Buildings
So this building wasn't enough and you want more? Don't worry we have you covered.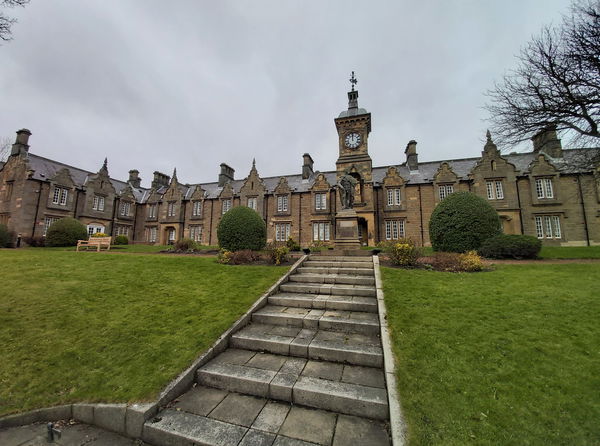 Master Mariners Homes
Building
North Shields
Tyne And Wear
A Grade II listed building in North Shields built in 1893-94 to provide accommodation for retired and needy seafarers and their wives.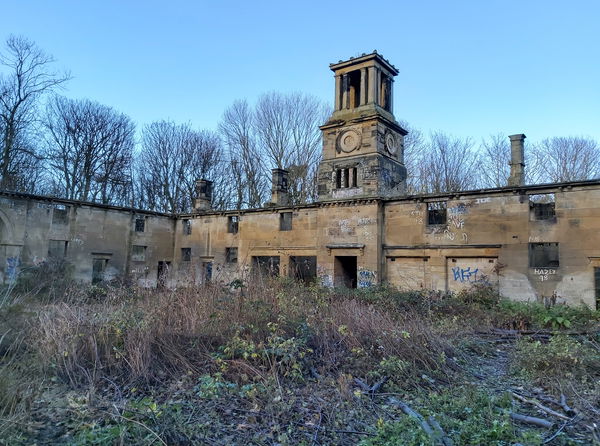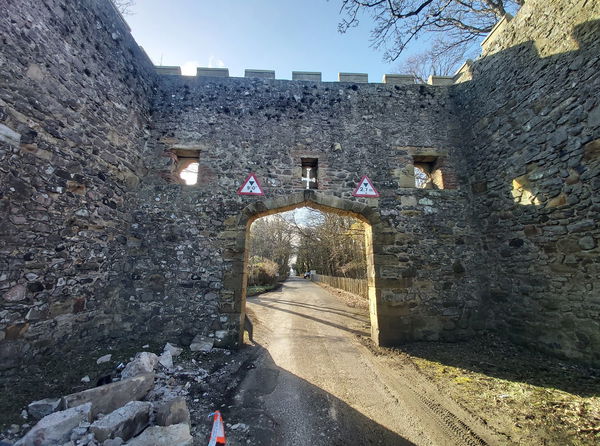 Craster Tower Gateway
Building
Craster
Northumberland
18th century gateway to Craster Tower, now an iconic entrance to the village of Craster.
Never Miss A Fabulous Place
If you are afraid of missing out on all the fabulous places we post, or just want to be the first to know, then sign up to the Fabulous North.
Each week we will email you all the brand new places that we visit.
Sign Up To Alerts
Find Us On Facebook
We post all our new places daily on our Facebook Groups page, so join the group today and be notified when we add a new place.
Join Our Facebook Group