Wave Chamber
Art
Kielder
Northumberland
Wave Chamber
Art In Kielder, Northumberland
Small Camera Obscura on the edge of Kielder Reservoir.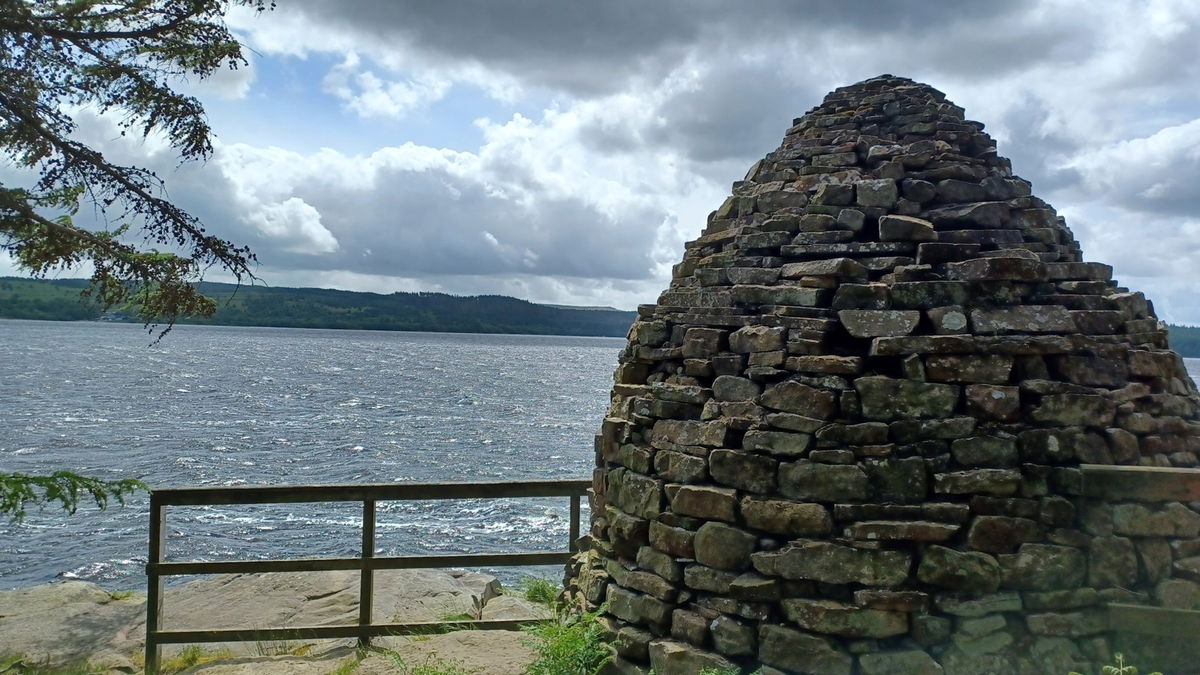 Wave Chamber is part of the art trail around Kielder Water and Forest Park, which features over 40 sculptures, buildings and other artworks.
The chamber was created by environmental artist Chris Drury and built in 1996. Chris has work displayed all over the world and is interested in 'the connections between the natural landscape and the mark of humanity'.
The Wave Chamber is a small hut constructed using the same skills needed for building dry stone walls and is made from over 80 tons of local stone. The building itself is a camera obscura and a mirror and lens project an image of the waves from the reservoir onto a white disc on the floor. (Camera Obscuras are fascinating and if you're ever in Edinburgh, the one close to the castle is well worth a visit!)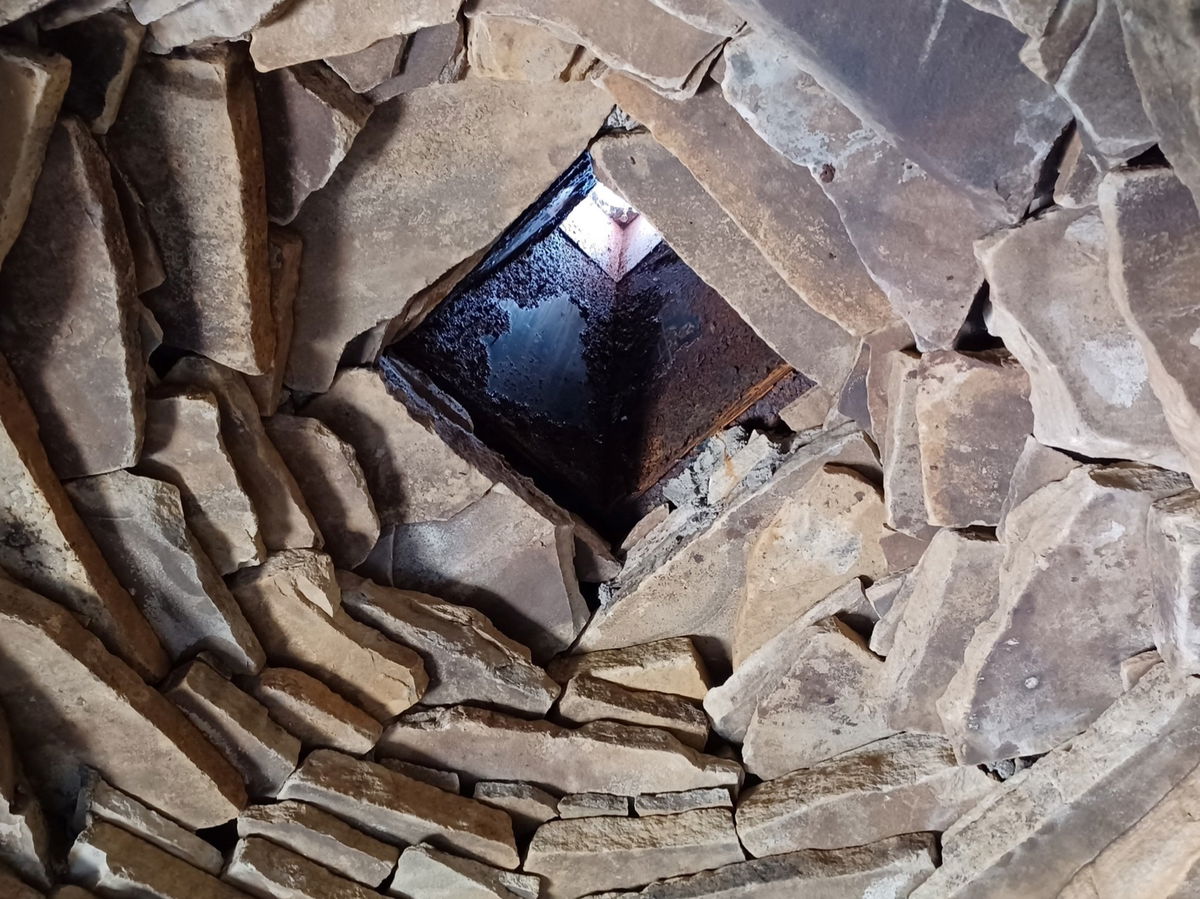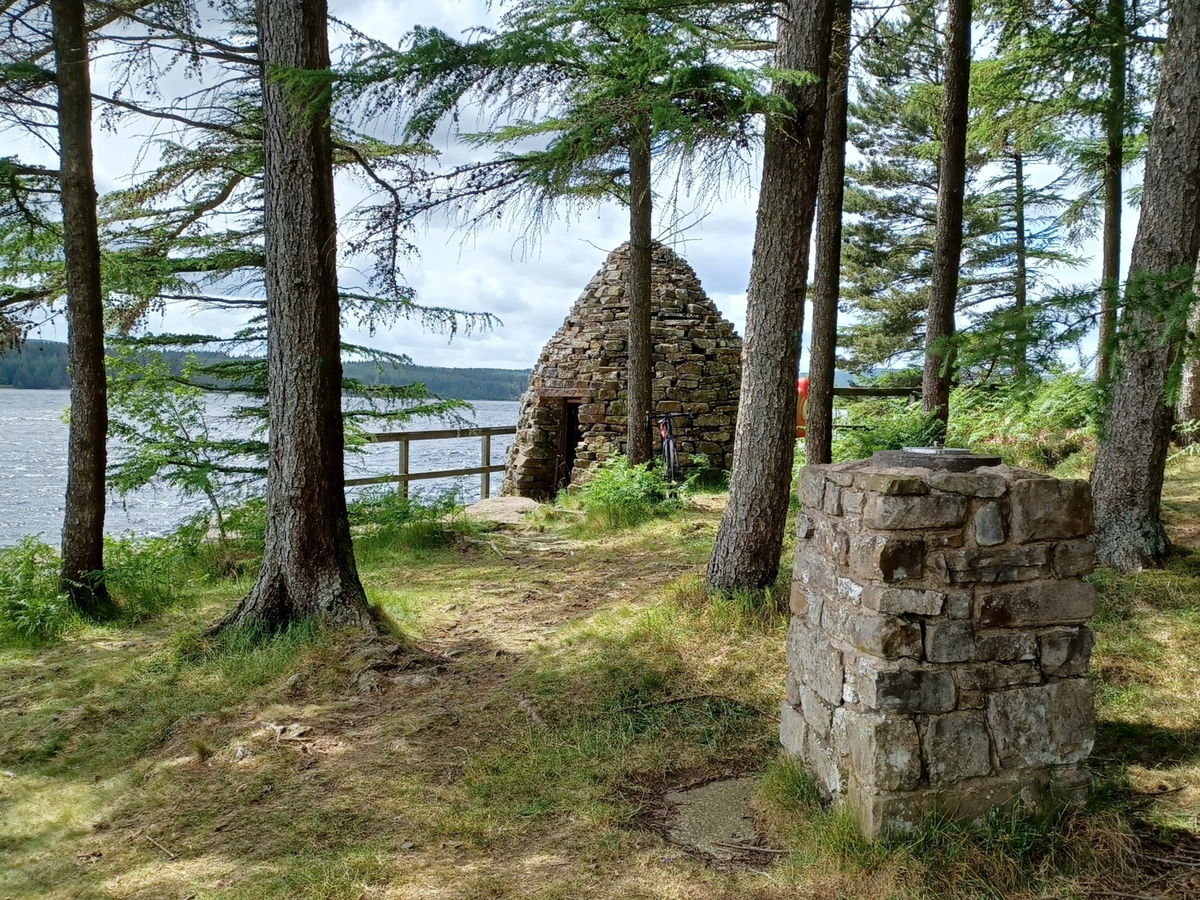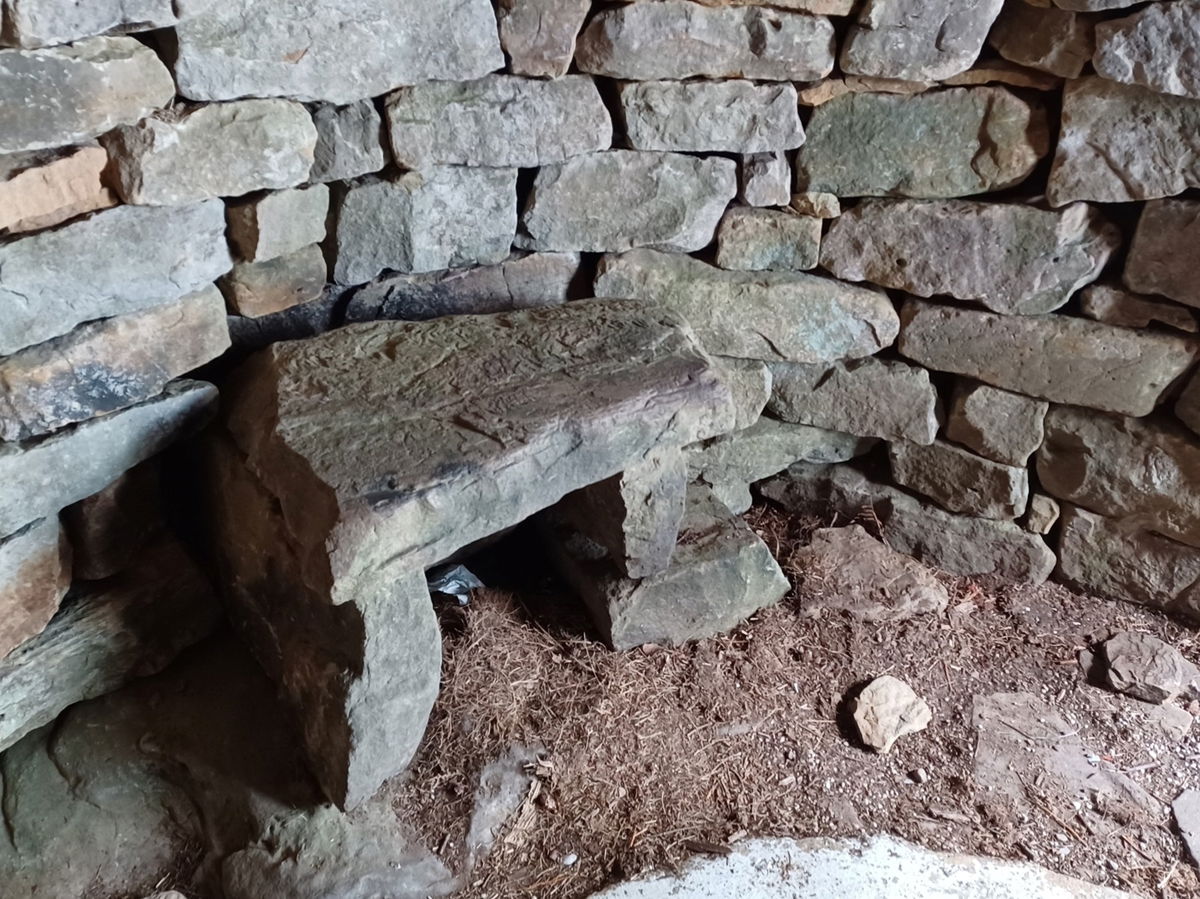 The building is quite small fitting 3 or 4 people in at a time, and there is a stone seat if you fancy a rest. The signage outside states that the best time to visit is on a bright, breezy day and when we visited we had the right conditions and were able to see the waves moving around on the floor.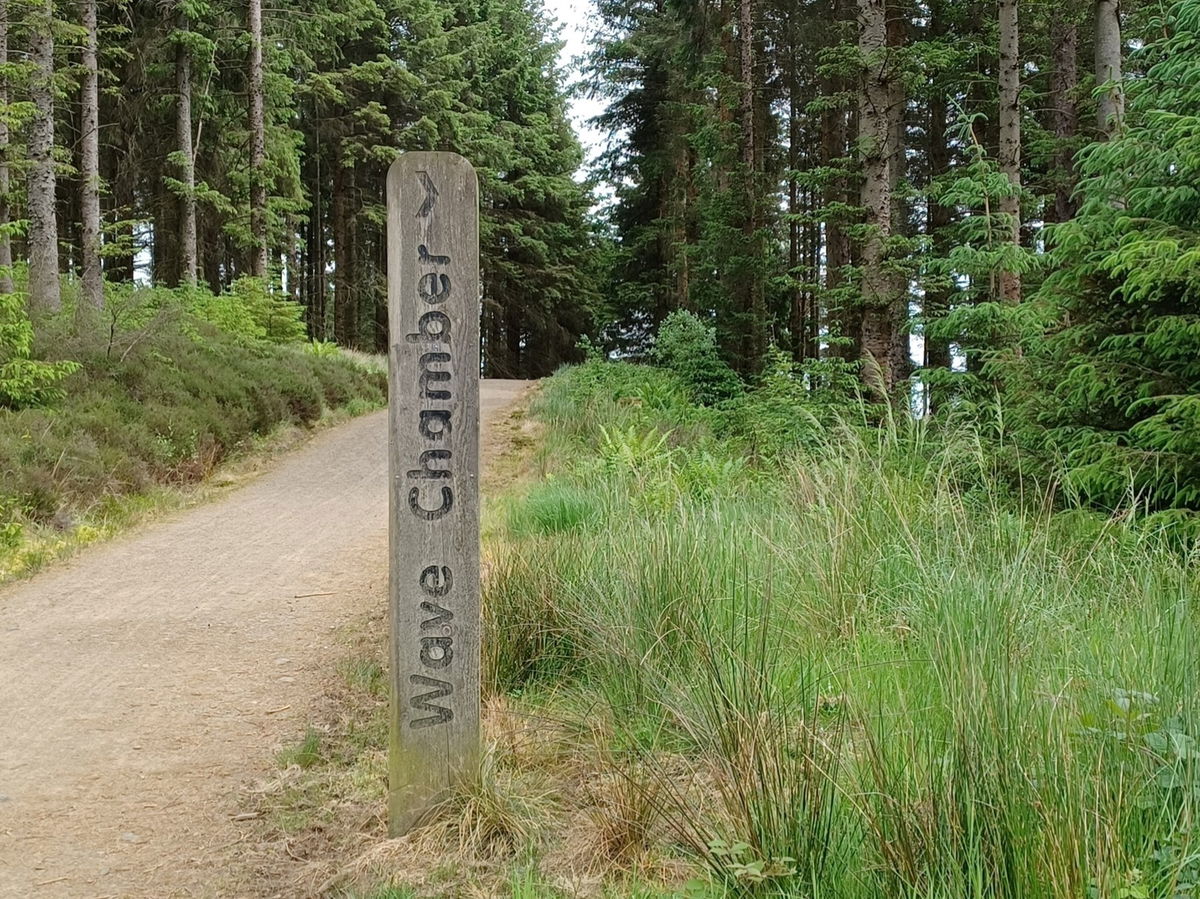 This is not a place you can spend hours, maybe a few minutes or so, but if you are walking along the Lakeside Way trail it is worth popping in. There are still a few fallen trees from Storm Arwen on the paths heading to the chamber, so take care if you are planning a visit.
Where To Park For Wave Chamber?
Show Parking On Google Maps
Lat / Long
55.187891, 55.187891
What three words
Parking is available at Hawkhope Car Park. Charges apply.
Contributed by Sandra Clemens
I love the great outdoors and have been a National Trust & English Heritage member for years. I also love going off the beaten track and finding places like Sharp's Folly or Rothley Castle which are hidden gems in Northumberland. My favourite recent hike was climbing Red Screes in the Lake District on a whim, not fully grasping how high 776m was. It was still an achievement to conquer a Wainwright walk and I hope to do more one day.
More Places from Sandra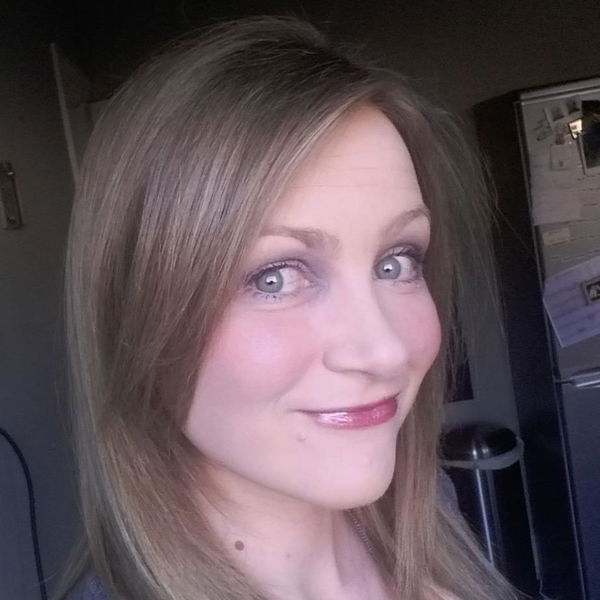 More Places In Kielder
Find more fabulous places in Kielder, Northumberland and if you know of a place we haven't listed, then let us know.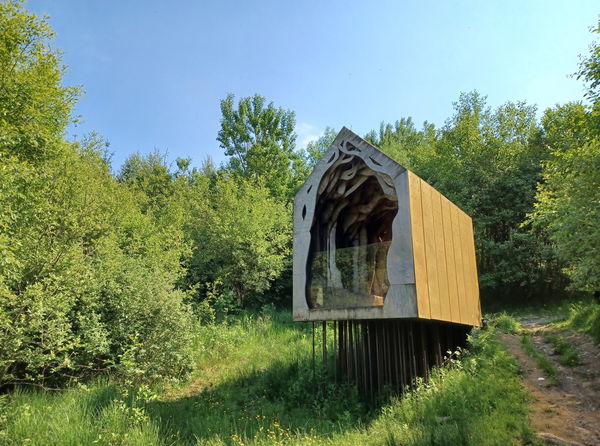 Freya's Cabin
Building
Kielder
Northumberland
A timber cabin set on the banks of Kielder Water mirrored on the opposite bank by another, more simple hut.
More Arts
So this art wasn't enough and you want more? Don't worry we have you covered.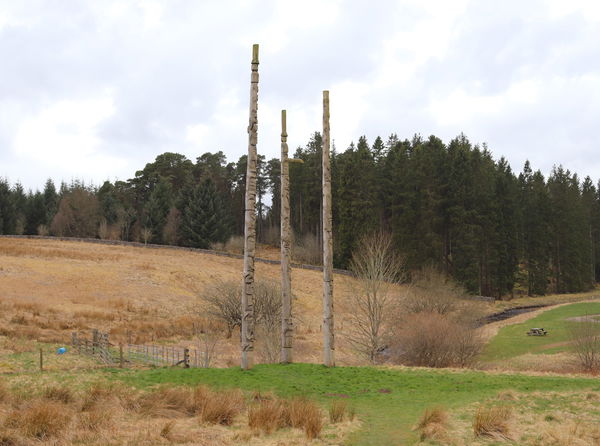 Stonehaugh Totem Poles
Art
Stonehaugh
Northumberland
Totem poles have stood in the village of Stonehaugh since 1971 and these three are the latest carvings.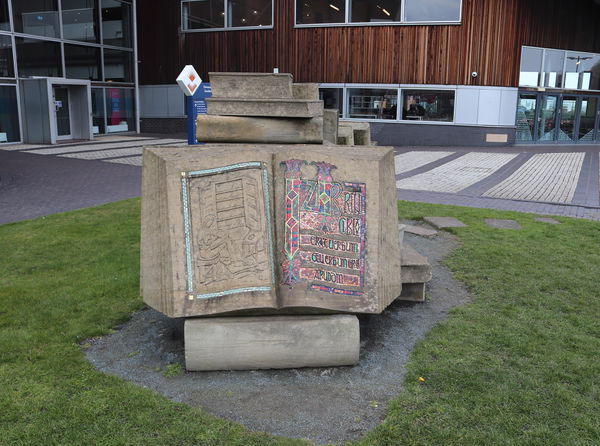 Codex Amiatinus Sculpture
Art
Sunderland
Tyne And Wear
The Sunderland Codex sculpture outside the University of Sunderland vividly depicts the Codex Amiatinus, the world's oldest single-volume Latin Bible.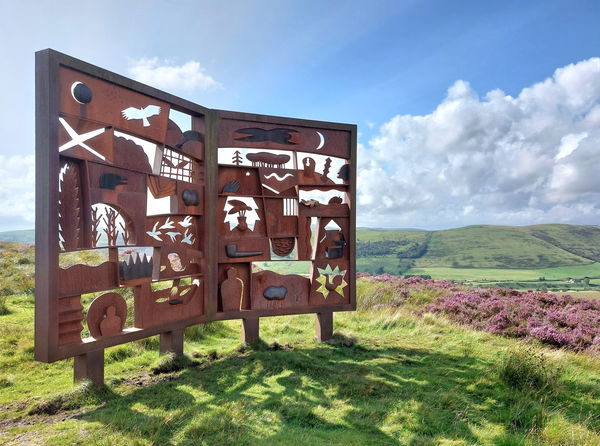 Hugh MacDiarmid Memorial
Art
Langholm
Borders
A cast iron book sculpture a dedicated to the Scottish poet Hugh MacDiarmid.
Never Miss A Fabulous Place
If you are afraid of missing out on all the fabulous places we post, or just want to be the first to know, then sign up to the Fabulous North.
Each week we will email you all the brand new places that we visit.
Sign Up To Alerts
Find Us On Facebook
We post all our new places daily on our Facebook Groups page, so join the group today and be notified when we add a new place.
Join Our Facebook Group