William Turner Garden
Landscape
Morpeth
Northumberland
William Turner Garden
Landscape In Morpeth, Northumberland
A modern take on a 16th Century Physic Garden dedicated to the life of Morpeth native William Turner, also known as the "Father of British Botany"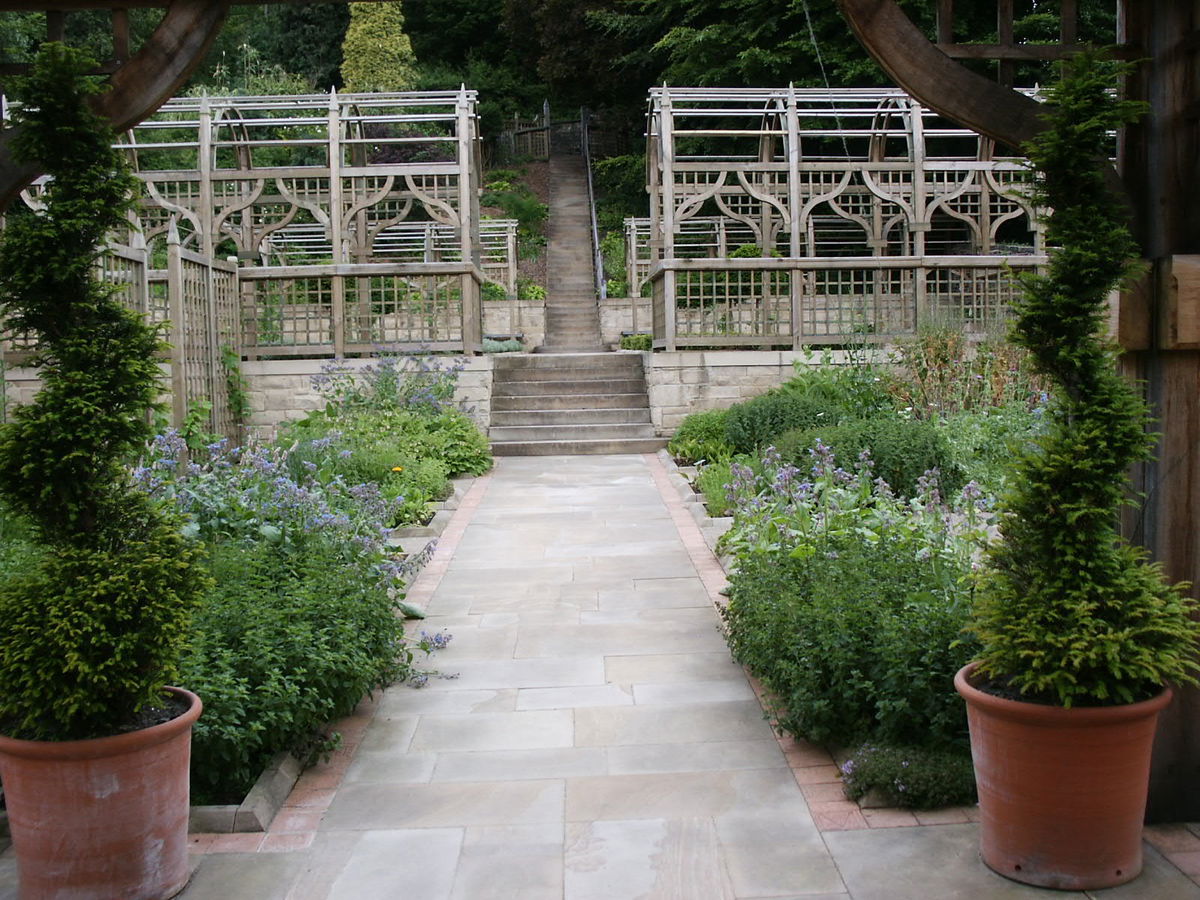 If you enter Carlisle Park through its main gates around 50m inside to your right you can find a garden dedicated to the 16th century herbalist William Turner. Turner was born in Morpeth in 1508 and this garden celebrates the achievements of this truly 'Renaissance Man'.
As well as being known as the 'Father of British Botany', in recognition of his first herbal in the English language (which includes many plants found in and around his home in Morpeth), Turner was also a doctor of medicine, member of parliament and Dean of Wells.
The garden was designed as a modern garden, utilising modern materials, whilst reflecting the form and features of a medieval physic garden. The garden contains only those plants found during Turner's lifetime (1508 -1568). The area designated for the William Turner Garden was a disused walled garden to the north of the formal gardens and not originally part of Carlisle Park. The garden comprises three component areas:
The Physic Garden, situated in the lower section, which contains plants used to treat ailments and injuries throughout the ages. Each bed contains plants used for a specific part of the body;
The Botanic Garden, situated along the connecting ramp between the two garden terraces, telling the story of introductions from the Turkish Empire and the Americas; and
The Medieval Garden, situated on the upper terrace, which is laid out with intricate knot patterns.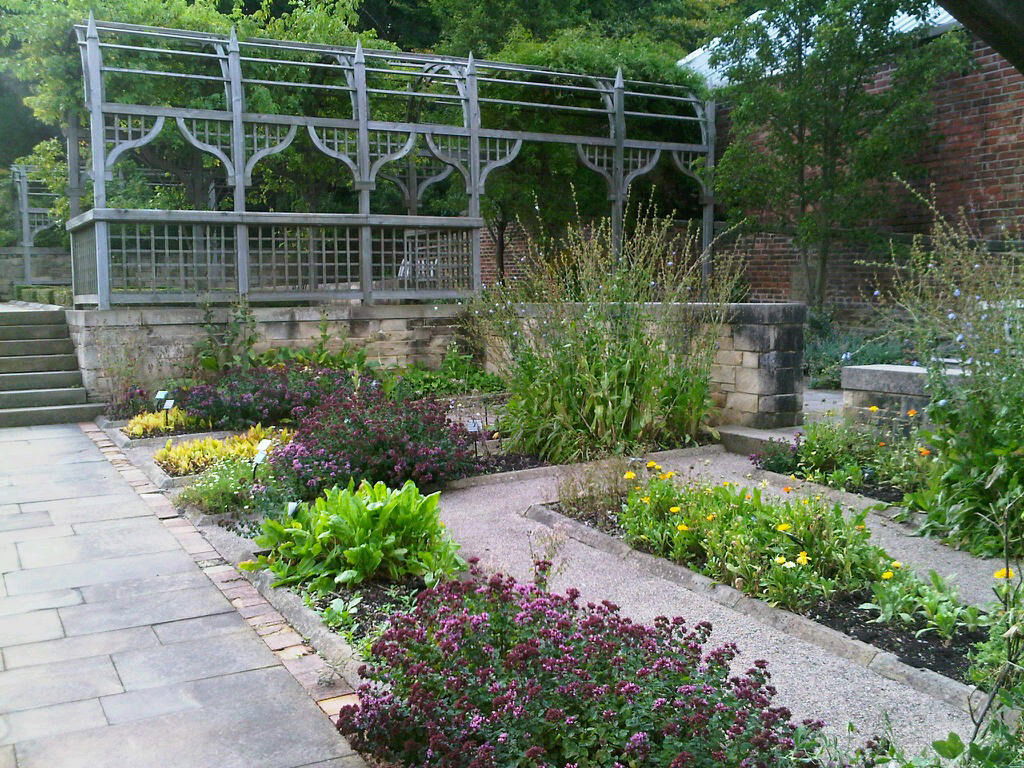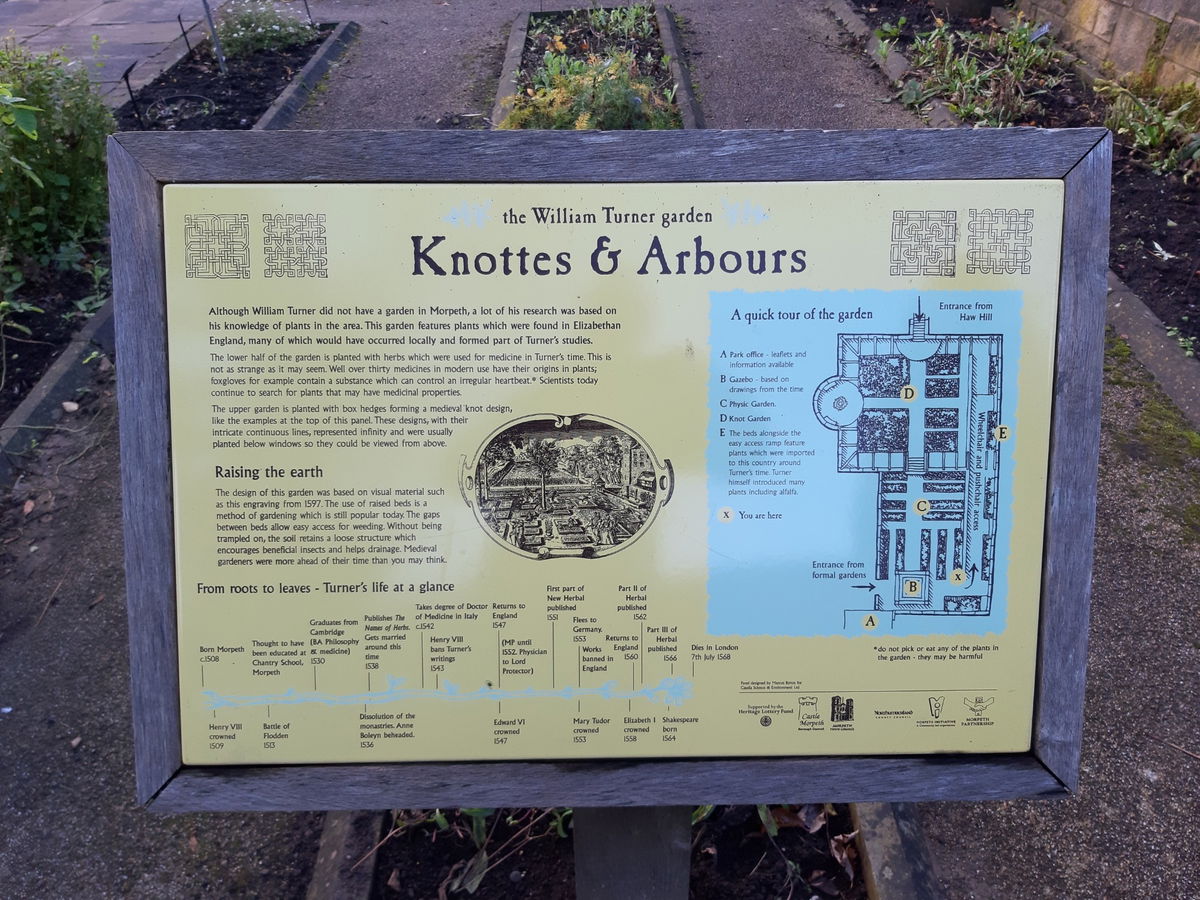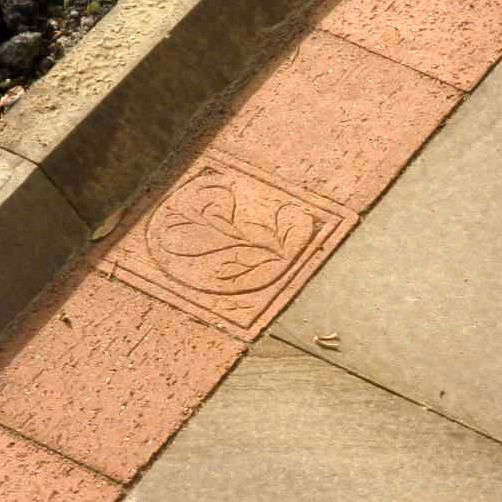 The garden utilises the materials and skills found in Northumbria and a version of it was taken to the 2004 RHS Chelsea Flower Show where it won a Bronze Medal. How do I know all of this? Well, I helped design it as part of a Heritage Lottery Funded restoration of Carlisle Park.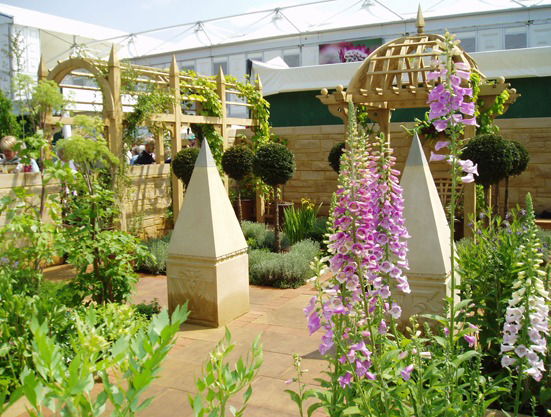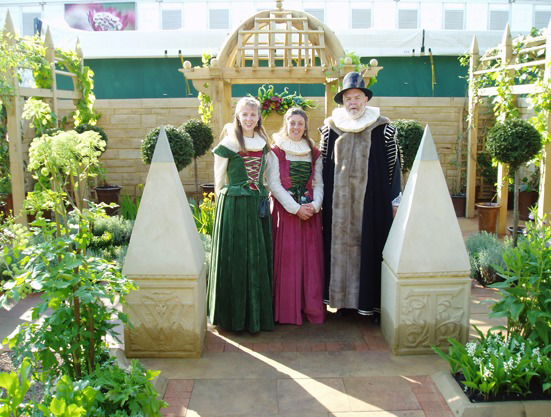 How To Find William Turner Garden
Where To Park For William Turner Garden?
Show Parking On Google Maps
Lat / Long
55.165656, 55.165656
What three words
The nearest parking is at Castle Square adjacent to Carlisle Park although there is further parking in Morpeth Town Centre
Contributed by Andrew Gardner
I love being outdoors, in nature, and experiencing the relaxation it brings. Wandering through the northern countryside seeing unexpected buildings, historic places and occasionally surprised wildlife is one of life's great pleasures.
More Places from Andrew
More Places In Morpeth
Find more fabulous places in Morpeth, Northumberland and if you know of a place we haven't listed, then let us know.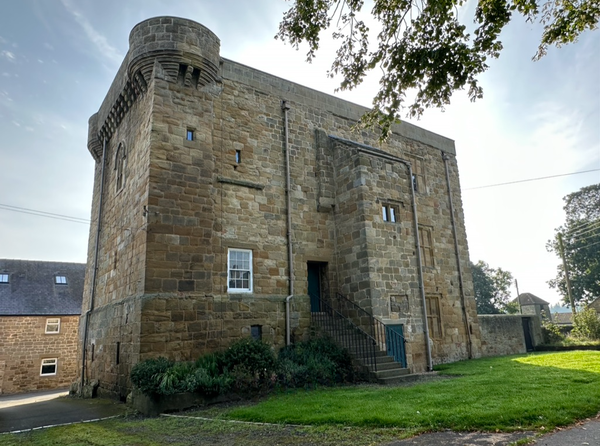 Cockle Park Tower
Tower
Morpeth
Northumberland
A three-storied tower-house built as a hunting lodge then later extended and used as a farmhouse and students' hostel.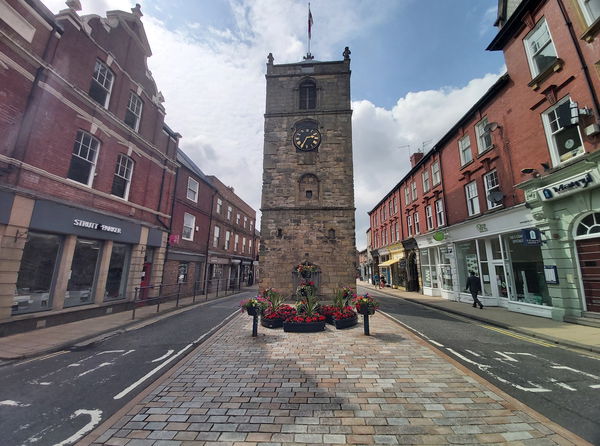 Morpeth Clock Tower
Tower
Morpeth
Northumberland
Charming working clock in the town centre of Morpeth.
More Landscapes
So this landscape wasn't enough and you want more? Don't worry we have you covered.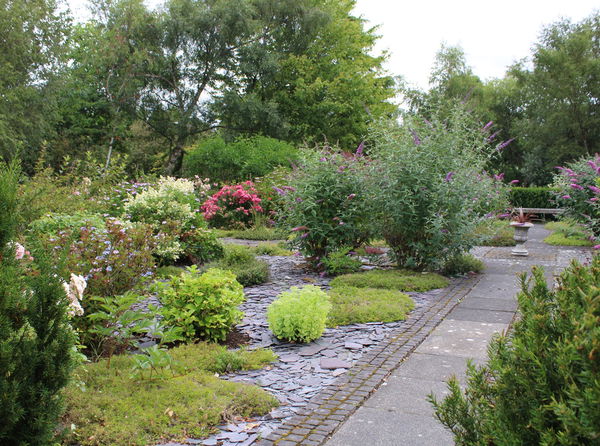 Birkheads Secret Garden
Landscape
Gateshead
Tyne And Wear
A series of 12 gardens set in 3 acres of land in rural Gateshead.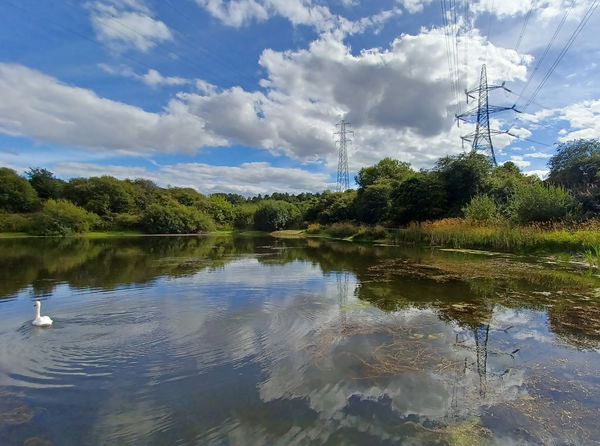 Stargate Ponds
Landscape
Gateshead
Tyne And Wear
Small and pretty local nature reserve with lots of wildlife to see.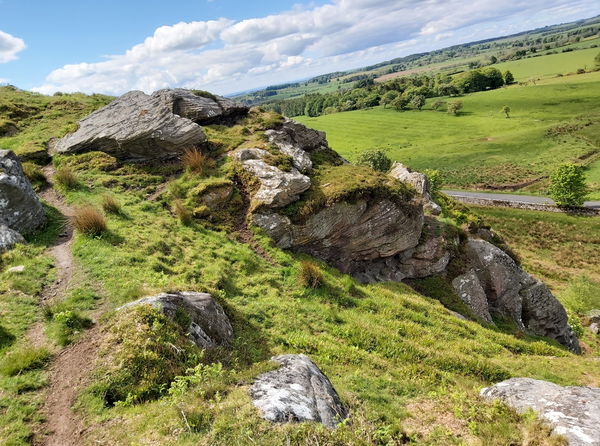 Rothley Crags
Landscape
Morpeth
Northumberland
Spectacular crags in beautiful countryside, with a castle on top!
Never Miss A Fabulous Place
If you are afraid of missing out on all the fabulous places we post, or just want to be the first to know, then sign up to the Fabulous North.
Each week we will email you all the brand new places that we visit.
Sign Up To Alerts
Find Us On Facebook
We post all our new places daily on our Facebook Groups page, so join the group today and be notified when we add a new place.
Join Our Facebook Group