Cullercoats Watch House
Building
Cullercoats
Tyne And Wear
Cullercoats Watch House
Building In Cullercoats, Tyne And Wear
A grade two listed iconic building in Cullercoats constructed as a lookout for fishermen.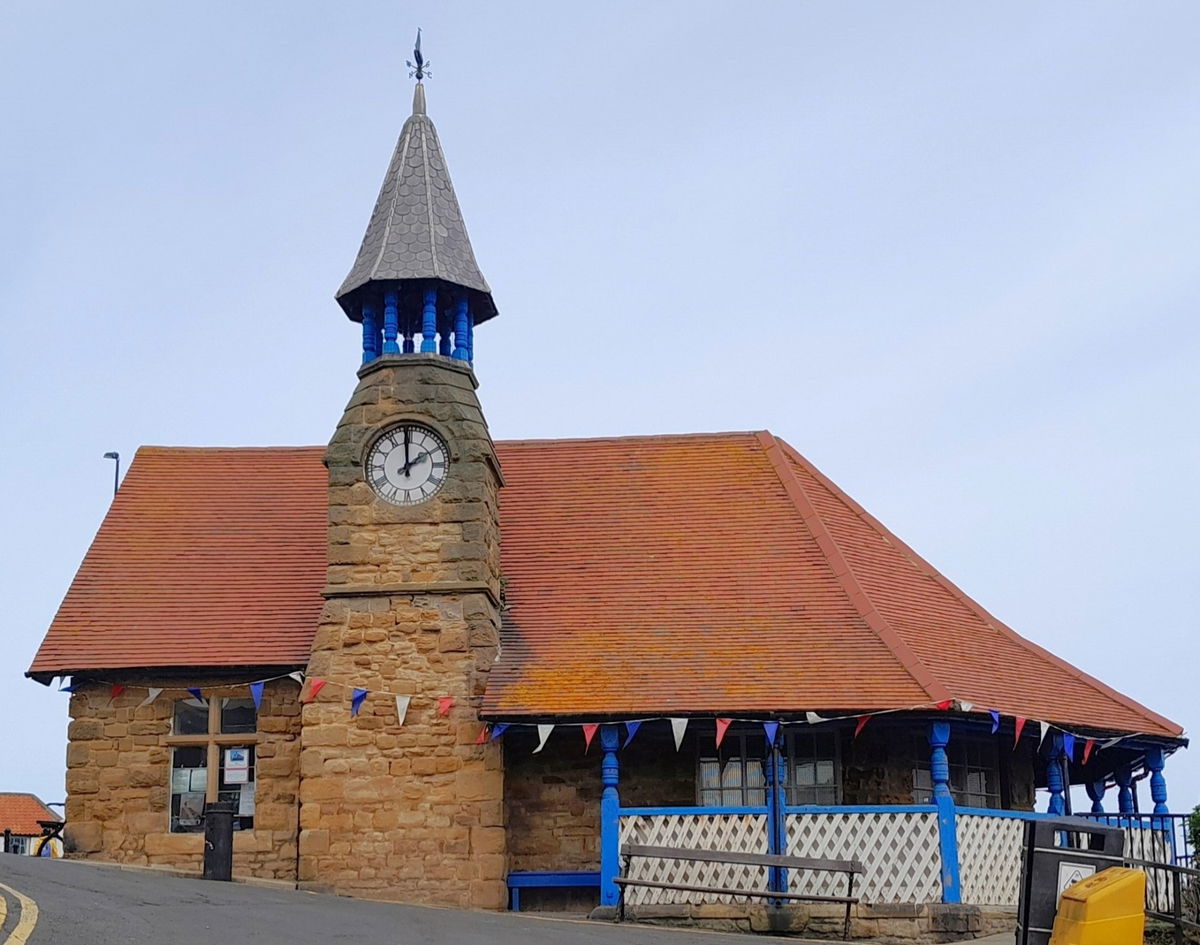 The Cullercoats Watch House was designed by Frank West Rich and was built on this site in 1879. Most of the funds had to be raised by the fishing community which was a whopping £386 back in the day, fortunately Mercantile Maritime Fund contributed £170.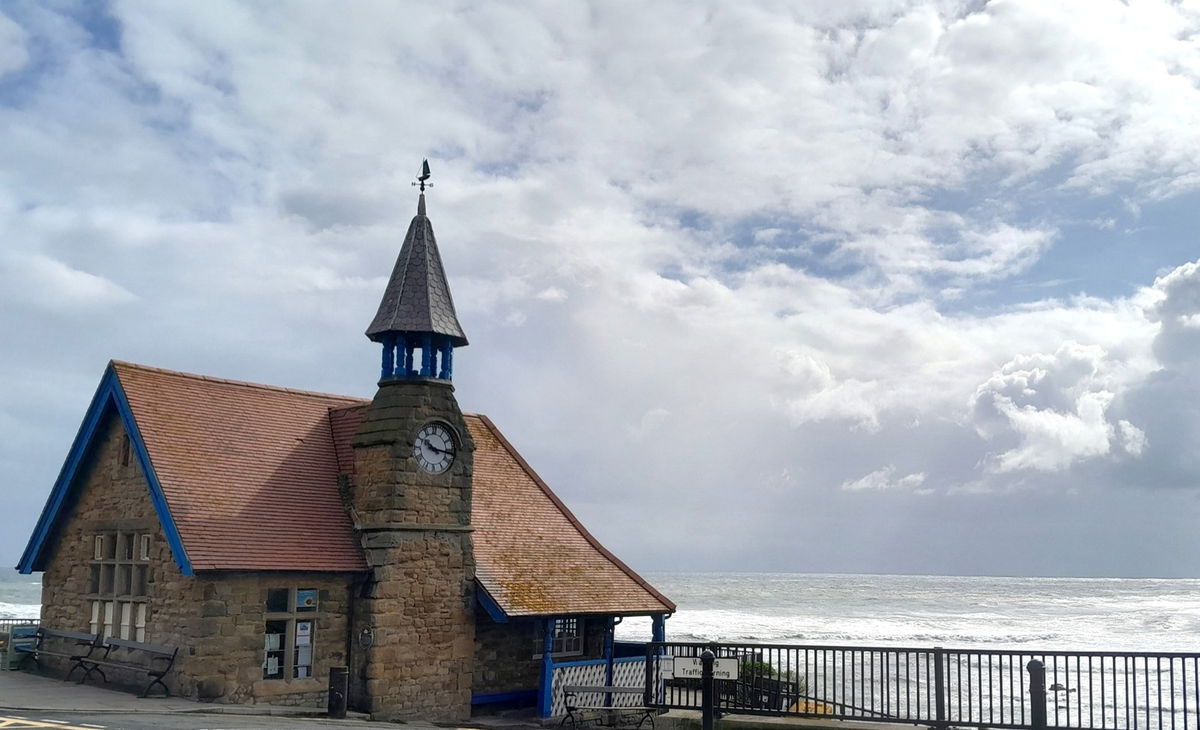 It is easy to imagine the Watch House was the place where the villagers would have kept a lookout for the fishing boats to come back, watch for the weather as it unfolded and terrible storms abated. They only had a stone wall for shelter to start with.
The clock turret was an extra cost, but worth the expense as it could be rung to alert and guide fog-bound boats or to raise the alarm for assistance to muster the rocket and save lives. The bell is still rung to remember some of the great events of life-saving that went on and there are plans for the bell to be rung for memorials.
The building is quaint and you make your entrance in under the tiled catslide roof (Such an apt name). Inside there is a nice vibe, you are greeted with good cheer and provided with hot drinks and quite often cake, all of which a donation is gratefully accepted. I really do recommend buying their ginger marmalade (made by a thoughtful helper) which I took home.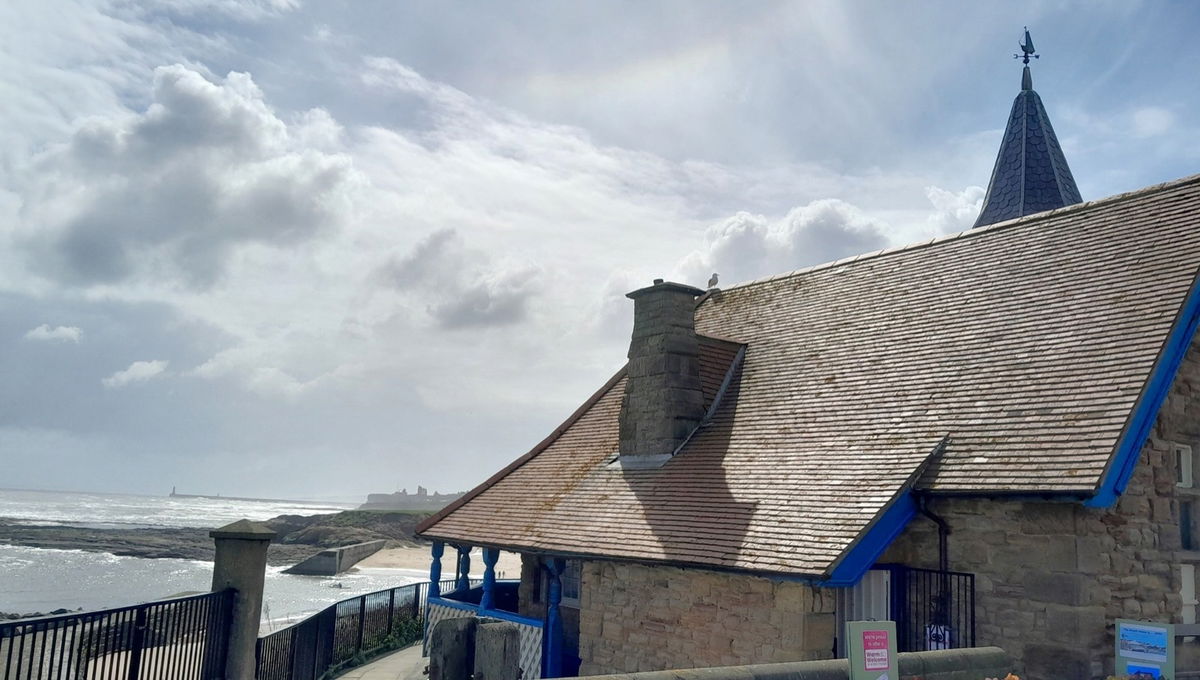 The Watch House was in a sorry state of repair as the North Sea had battered it a few good times. It was suggested that the remarkable building should be saved and used by the locals and made into a heritage center/reading room. There is now a loyal group of volunteers looking after the place and raising funds.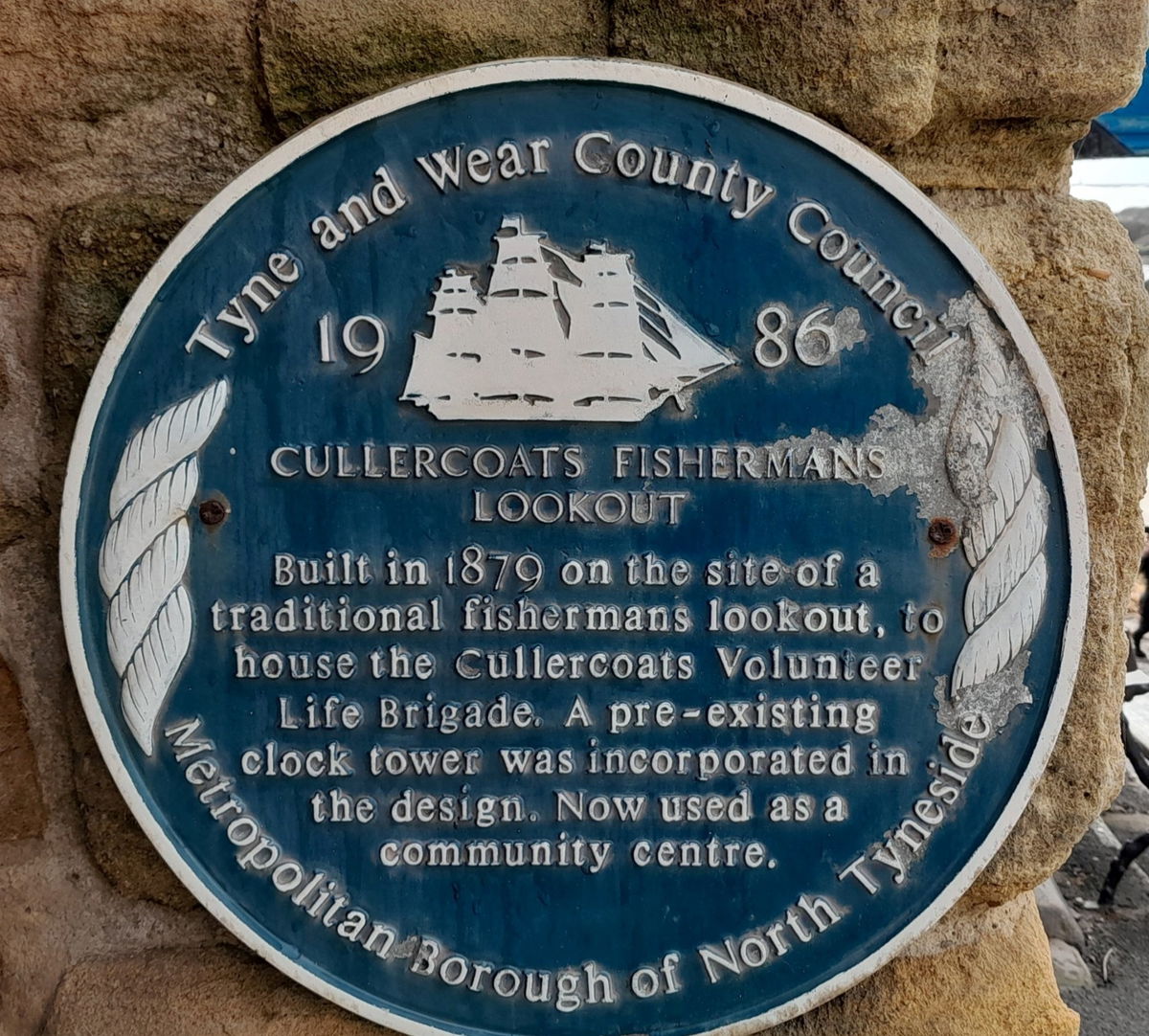 Inside they also raised funds for a stove, so that men could stay warm whilst on watch and have sustenance so they would not have to leave their post. I guess it would give them the energy and strength when it came to the call. Also what a relief for those that were rescued, to have warmth and hot food.
Since 1933 the Watchhouse had been a Snooker club. There were 161 snooker players in 1955, which went down to 100 in 2019 of which only 14 played regularly.
A colourful stain glass of a fish lass catches your eye and there are many artifacts to arouse your curiosity.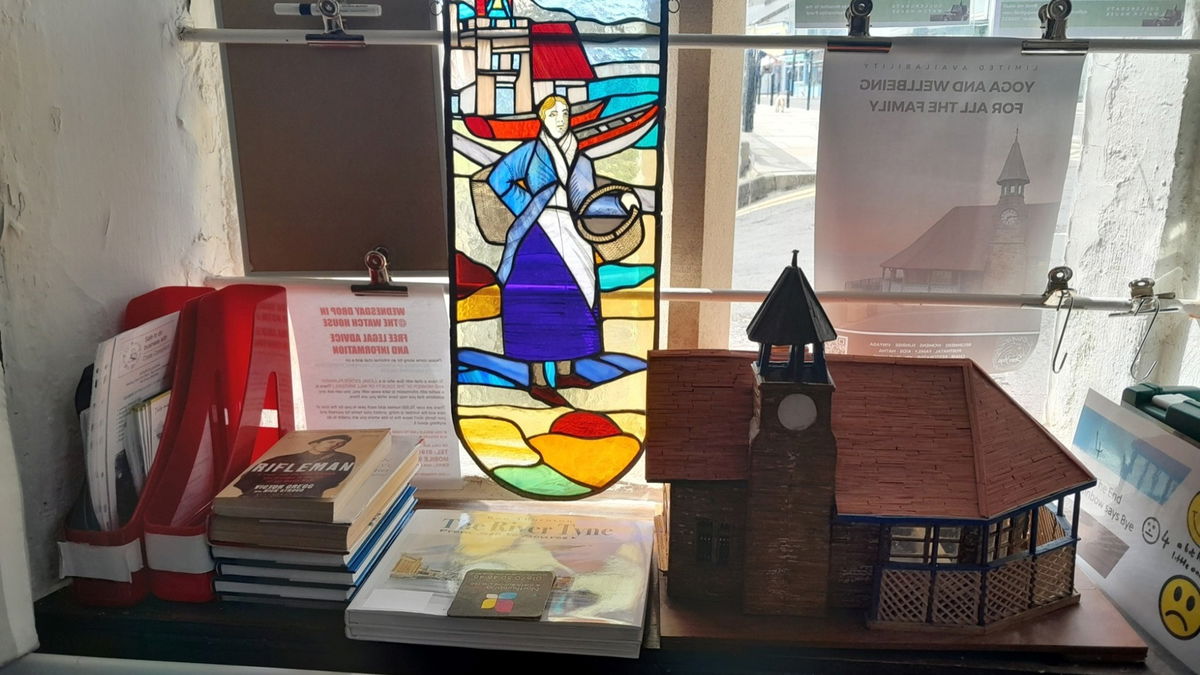 Some of the names of the boats that have been involved in the history of Cullercoats are up around the room. The Astley was not recovered, but at extremely low tides parts of it may be visible off Browns Bay. The saving of The Lovely Nelly has a heroic tale of the Fish Lasses helping haul the lifeboat along with 6 horses to launch it 2 miles down the coast. This fete has been re-enacted and Cullercoats ladies rugby club took part and found it a lot tougher than expected.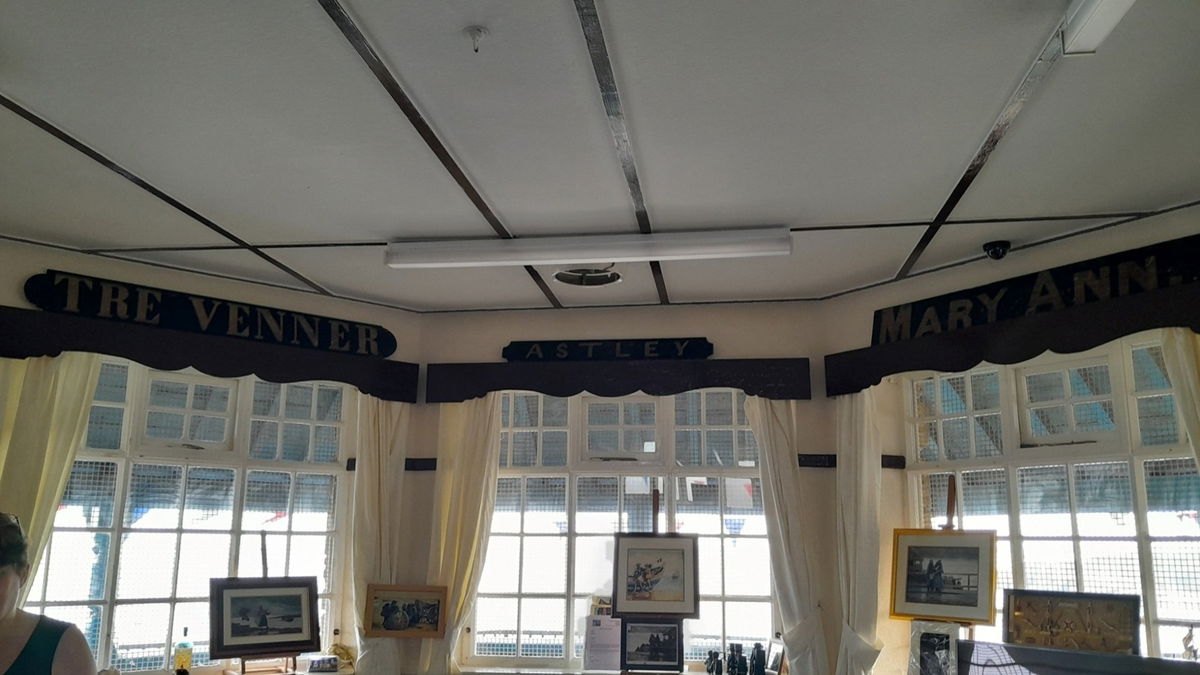 Winslow Homer again captures life here in a water-coloured painting called Perils of the Sea and yes, the title is inspired from the hymn Eternal Father, Strong to Save: "O hear us when we cry to Thee for those in peril on the sea."
It is worth mentioning the importance of Mr Homer as he was considered one of America's Godfathers of Realism in the 19th century. We are thankful to have many examples of his work, showing how life was here in Cullercoats.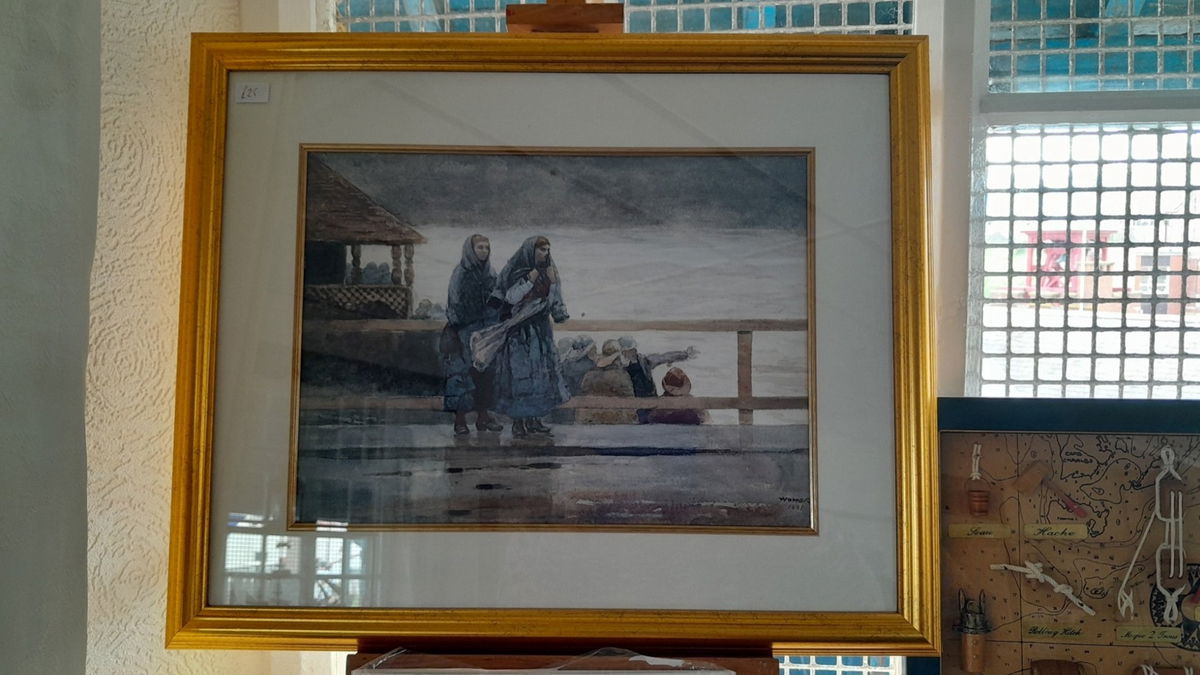 Back outsise and the veranda on the east side is wonderful to sit under and take in all the vistas, The bay, and its stone pier, the lifeboat station where many gather for their constitutional dip or boarding. There's a beacon and in the distance lighthouse on the Tynemouth North Pier, Tynemouth Priory And Castle and St Georges Church.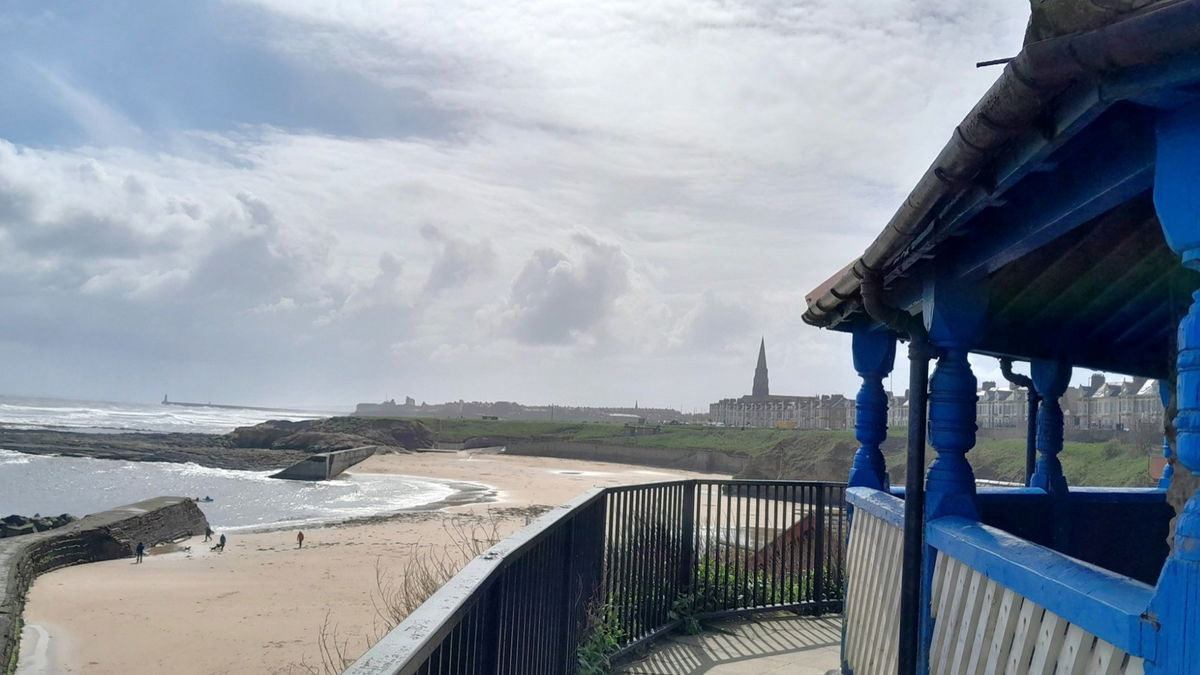 In 2000 vandals smashed the windows and damaged the veranda. This is why there is wire mesh protection over the windows.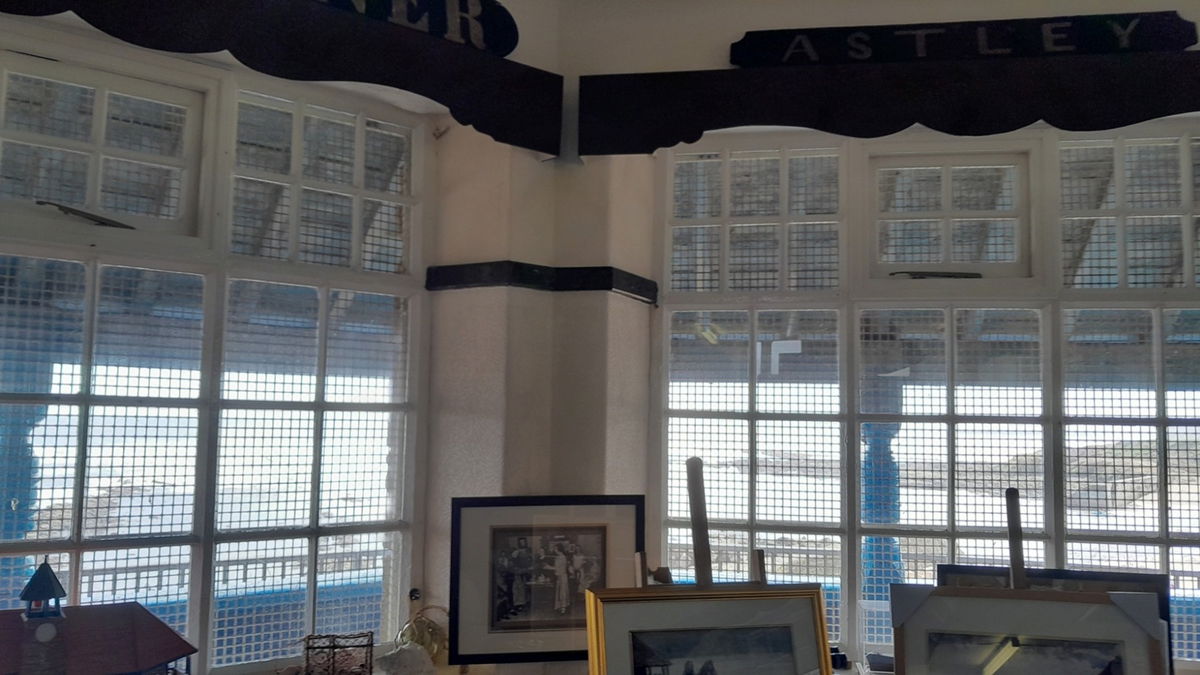 In 1865 Cullercoats Life Brigade was set up and had 60 to 70 volunteers, mostly fishermen. Normally about 20 would be there to assist the Coastguard to save other fishermen and their boats if possible. They used a breeches bouy otherwise known as rocket apparatus, the very same as the Blyth Rocket House.
It was stored in the aptly named Rocket Brigade and Apparatus House which is located near the Watch House, and is now a garage.
Cullercoats is an unusual name that comes from (dove) cotes and has had a strong fishing tradition since the village was formed in 1539. Now it is considered a town.
The Watch House, Lifeboat Station and Dove Marina buildings still stand and make fine photographs or paintings for those wishing to follow in the footsteps of artists such as John Dawson Watson (1832 - 1892), Winslow Homer (1836 - 1910), Robert Jobling (1841 - 1923), John Falconar Slater (1857 -1057).
Also known as the Cullercoats Artist Colony.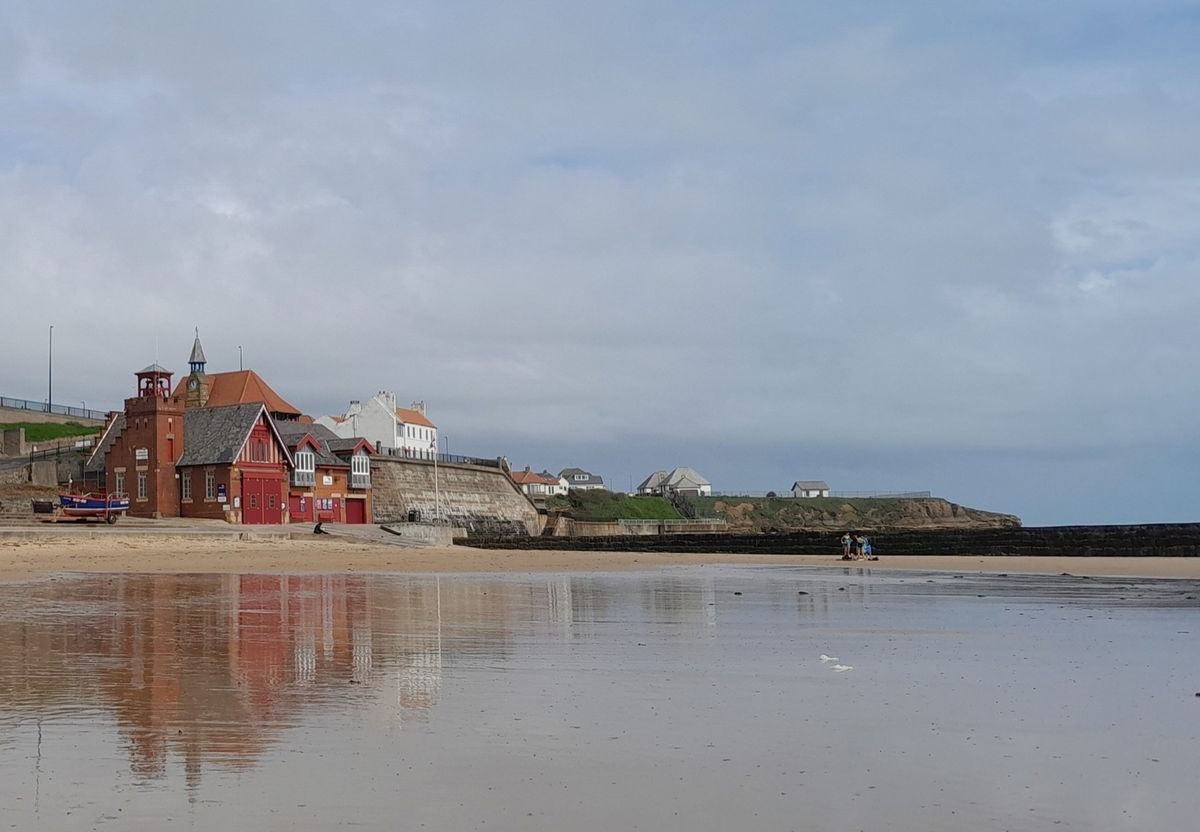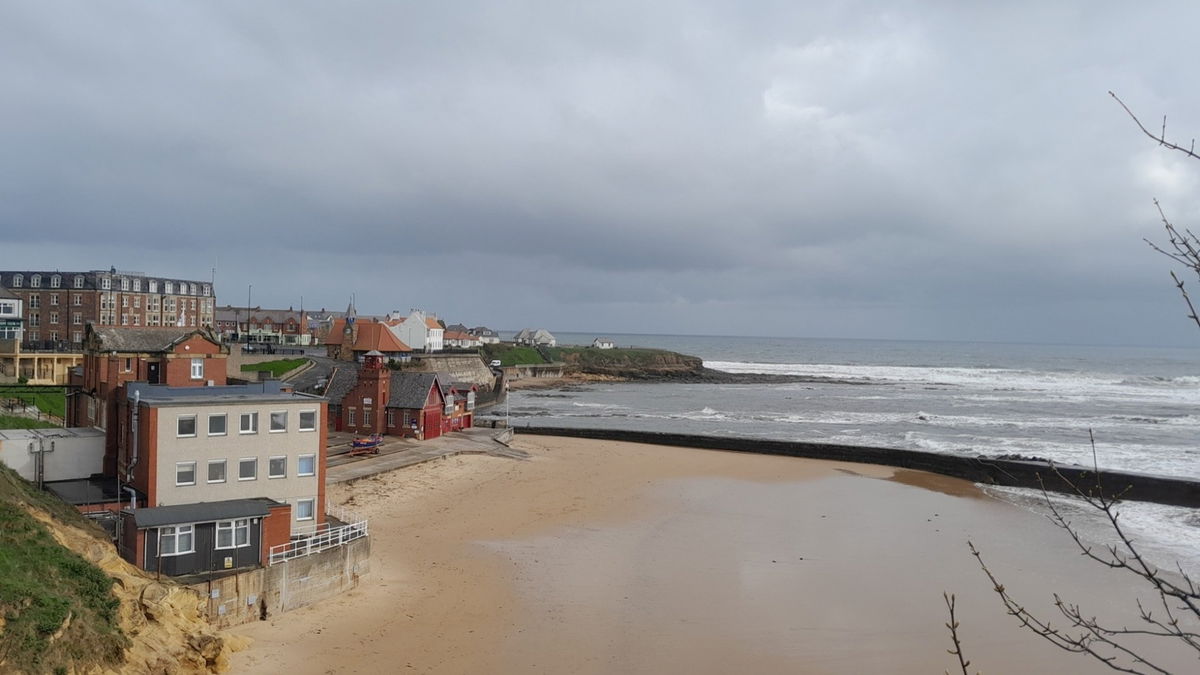 A vast amount of money has to be raised to complete all the works of which I believe includes the removal of the false ceiling to reveal the Marvelous scissor beam configuration of the roof. Sue and all the volunteers are enthusiastic to bring Cullercoats Watch House. Head over to the Watch House website for more information.
They also have a dolphin watch group that gives alerts for sightings and a place to view them. Check out the Cullercoats Dolphin Watch Facebook page if you fancy it. There is also a sea shanty group that must sound glorious and Tony does a grand heritage walk, and tells a tale or two!
And did you know there is a song that song that features the phrase Cullercoats and Whitley Bay by Dire Straits called Tunnel Of Love? Mark Knopfler wrote the song on his memories of experiences in the area.
How To Find Cullercoats Watch House
Where To Park For Cullercoats Watch House?
Show Parking On Google Maps
Lat / Long
55.036101, 55.036101
What three words
There is plenty of car parking in the area although can get busy.
Contributed by Rosalind Parker
Thanks for reading through and getting to the end of this post. I enjoy exploring the Fabulous North (Especially as a Southerner residing up North). I like 'snippets' of information, and more so, if they are obscure, amusing or meaningful. The photographs are taken on a mobile phone, without any enhancements.
More Places from Rosalind
More Places In Cullercoats
Find more fabulous places in Cullercoats, Tyne And Wear and if you know of a place we haven't listed, then let us know.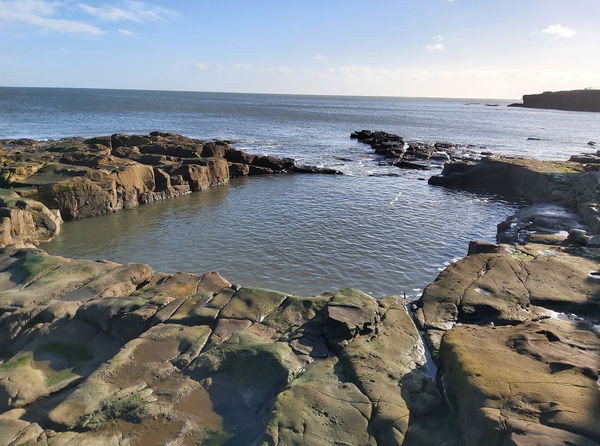 Table Rocks Pool
Water
Cullercoats
Tyne And Wear
A natural tidal pool in Cullecoats that was expanded for swimmers in the 19th century.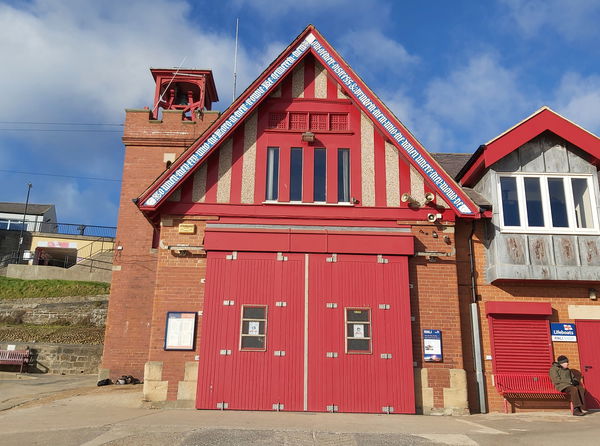 Cullercoats Lifeboat Station
Building
Cullercoats
Tyne And Wear
A 19th Century, Grade II listed, Lifeboat Station situated on the beautiful horseshoe bay at Cullercoats.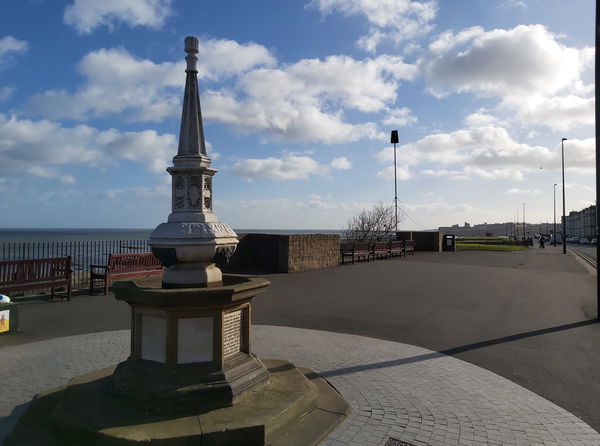 Adamson Memorial Drinking Fountain
Fountain
Cullercoats
Tyne And Wear
A 19th century fountain dedicated to Bryan Adamson, a lieutenant of the HMS Wasp that was lost at sea.
More Buildings
So this building wasn't enough and you want more? Don't worry we have you covered.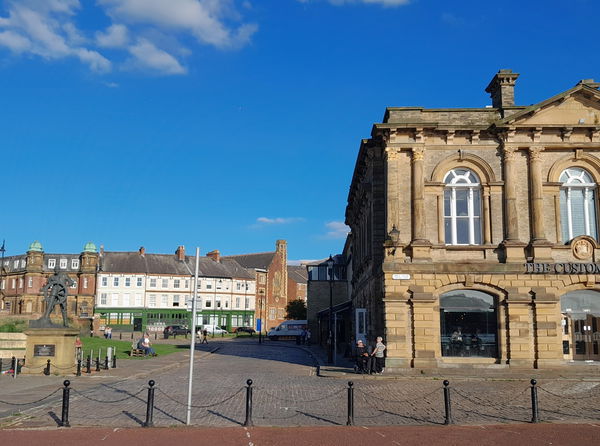 Mill Dam and Customs House
Building
South Shields
Tyne And Wear
An urban conservation area, with grand buildings, cobbled lanes, River Tyne views, and a few pubs.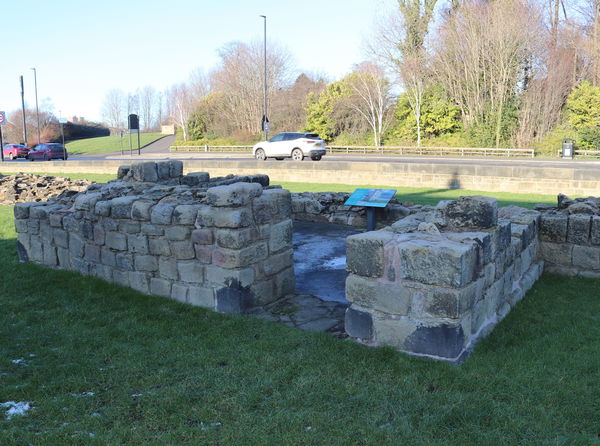 Denton Hall Turret
Building
Denton Burn
Tyne And Wear
Turret 7B on Hadrian's Wall, found along with a 63m long section of the wall in a small area of public space in a housing estate by the A186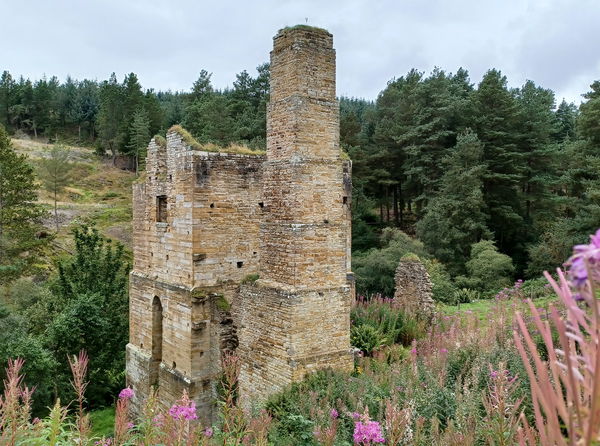 Shildon Engine House
Building
Blanchland
Northumberland
The remains of a 19th century engine house, later transformed into flats and known as 'Shildon Castle'.
Find Walks To Cullercoats Watch House
Find which walks will visit Cullercoats Watch House and plan your next adventure.
Cullercoats To North Shields
8km (5 miles)
Cullercoats
Tyne And Wear
A wander from Cullercoats to Tynemouth and North Shields and then back via the coastal route.
Never Miss A Fabulous Place
If you are afraid of missing out on all the fabulous places we post, or just want to be the first to know, then sign up to the Fabulous North.
Each week we will email you all the brand new places that we visit.
Sign Up To Alerts
Find Us On Facebook
We post all our new places daily on our Facebook Groups page, so join the group today and be notified when we add a new place.
Join Our Facebook Group