Edin's Hall Broch
Hillfort In Duns, Borders
A type of roundhouse that was built during the Iron Age in Scotland and is located on the slopes of Cockburn Law.
Up on the banks of Cockburn Law near Duns in Scotland is a fabulous ancient archaeological site called Edin's Hall Broch. It is one of the best-preserved Iron Age brochs in the country and offers valuable insights into the lifestyles and construction techniques of the people who inhabited this area over two thousand years ago.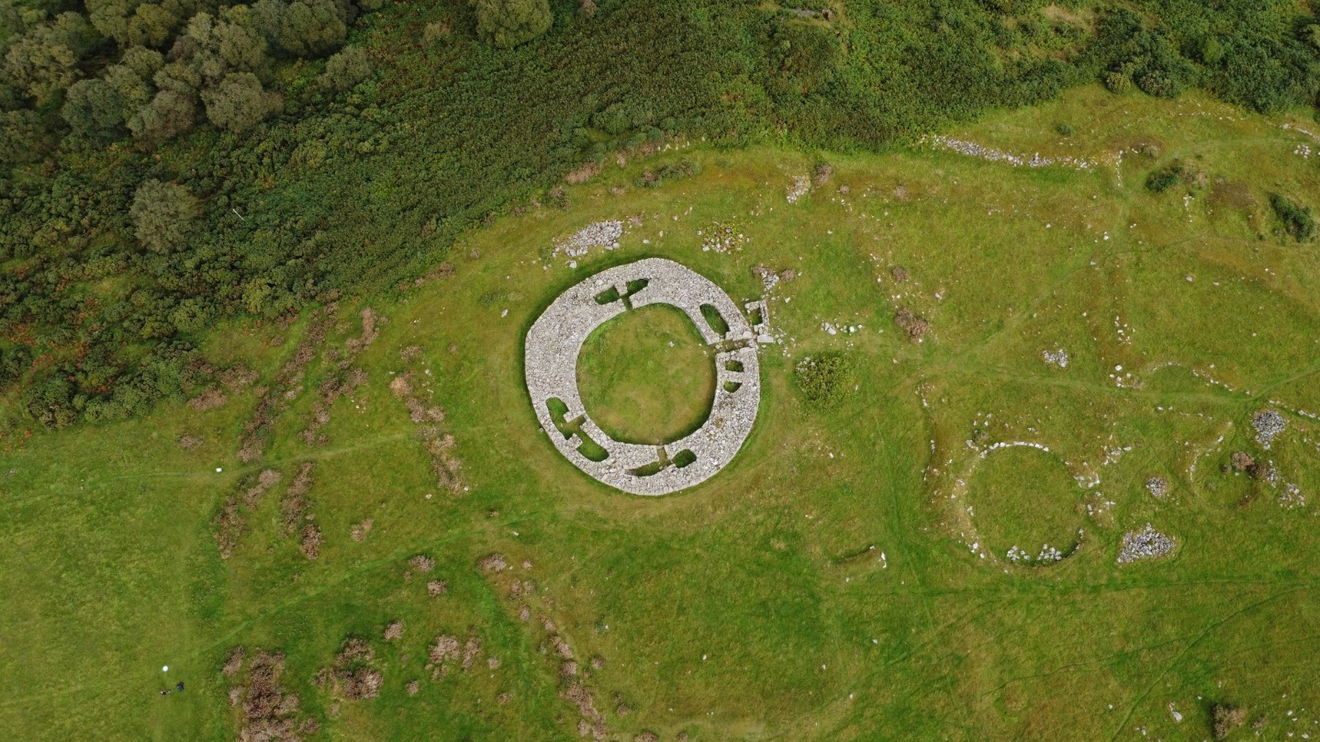 But what is a broch?
A broch is a unique type of roundhouse that was built during the Iron Age in Scotland and some neighboring areas. These structures are characterised by their double-walled construction, with a hollow space between the inner and outer walls. The walls are often quite thick and were constructed using dry stone masonry techniques, with carefully fitted stones stacked without the use of mortar. This method of construction not only provided structural stability but also served as insulation, keeping the interior of the broch warm.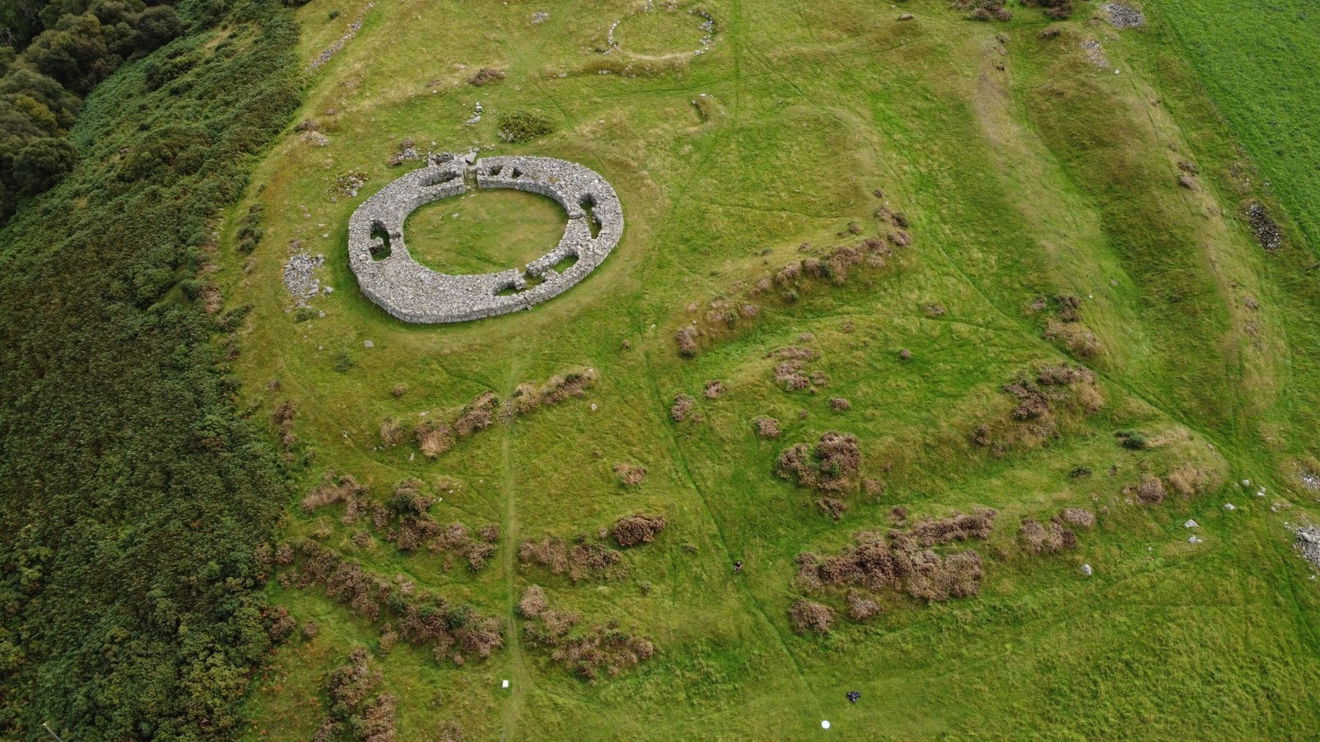 The entrance to the broch would have been through a narrow passage known as a burg, which was designed to make it difficult for attackers to gain access. Inside the tower, various floors would have provided living quarters, storage spaces, and potentially even defensive positions.
Edin's Hall Broch was thought to be built around the 2nd century and is one of very few brochs found in southern Scotland. It is roughly 28 metres in diameter and the walls stand up to 2 metres high.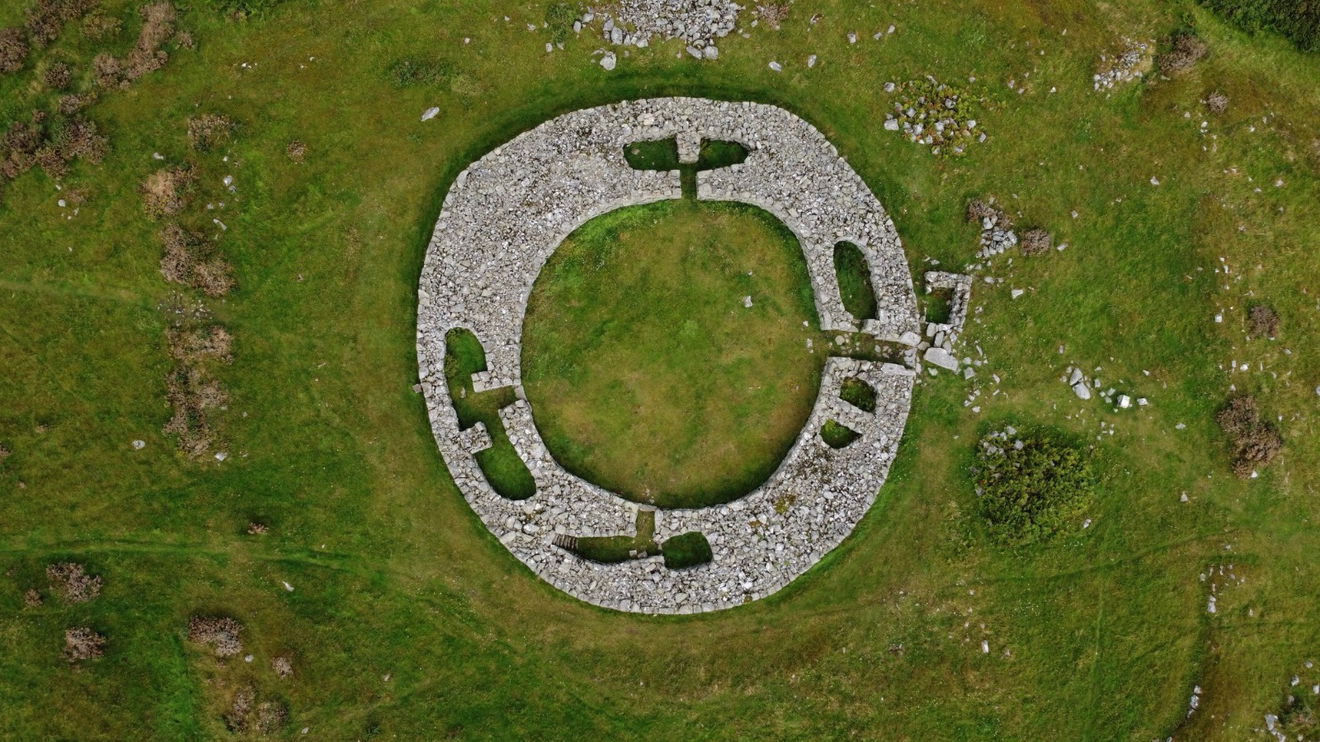 The broch is surrounded by a hillfort which was built around 2,500 years ago. It is an oval enclosure with double ramparts and ditches. The entrance to the hillfort is on the west side.
The hillfort was named Woodenshall in early maps probably after the Anglo-Saxon god Woden. Scholars have indicated that the broch could get its name from ettin which was a word for giant or from Edwin who was a Northumbrian king of the 600s.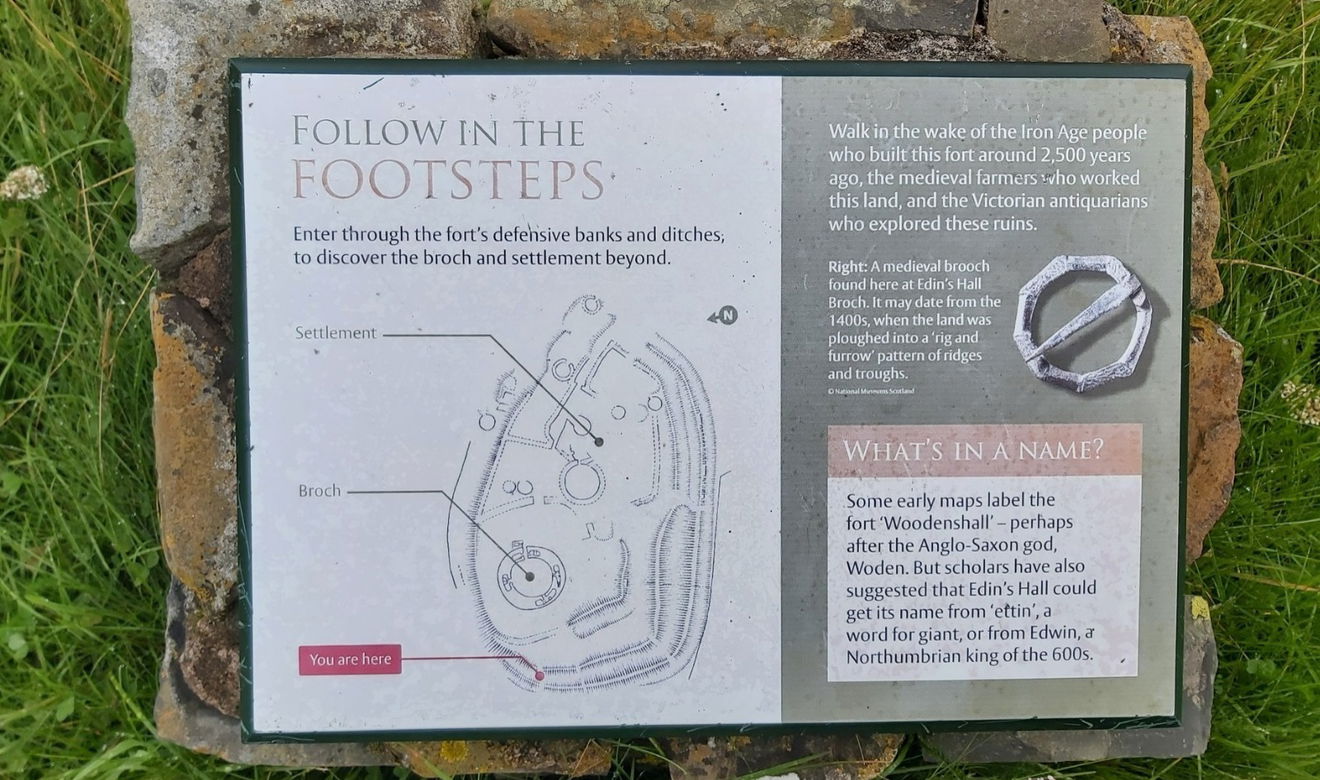 The name Edin's Hall is thought to be a modern name, derived from the nearby Edin's Hall farm.
Although viewing the broch and hillfort from above certainly gives the best perspective, you can still see plenty from ground level.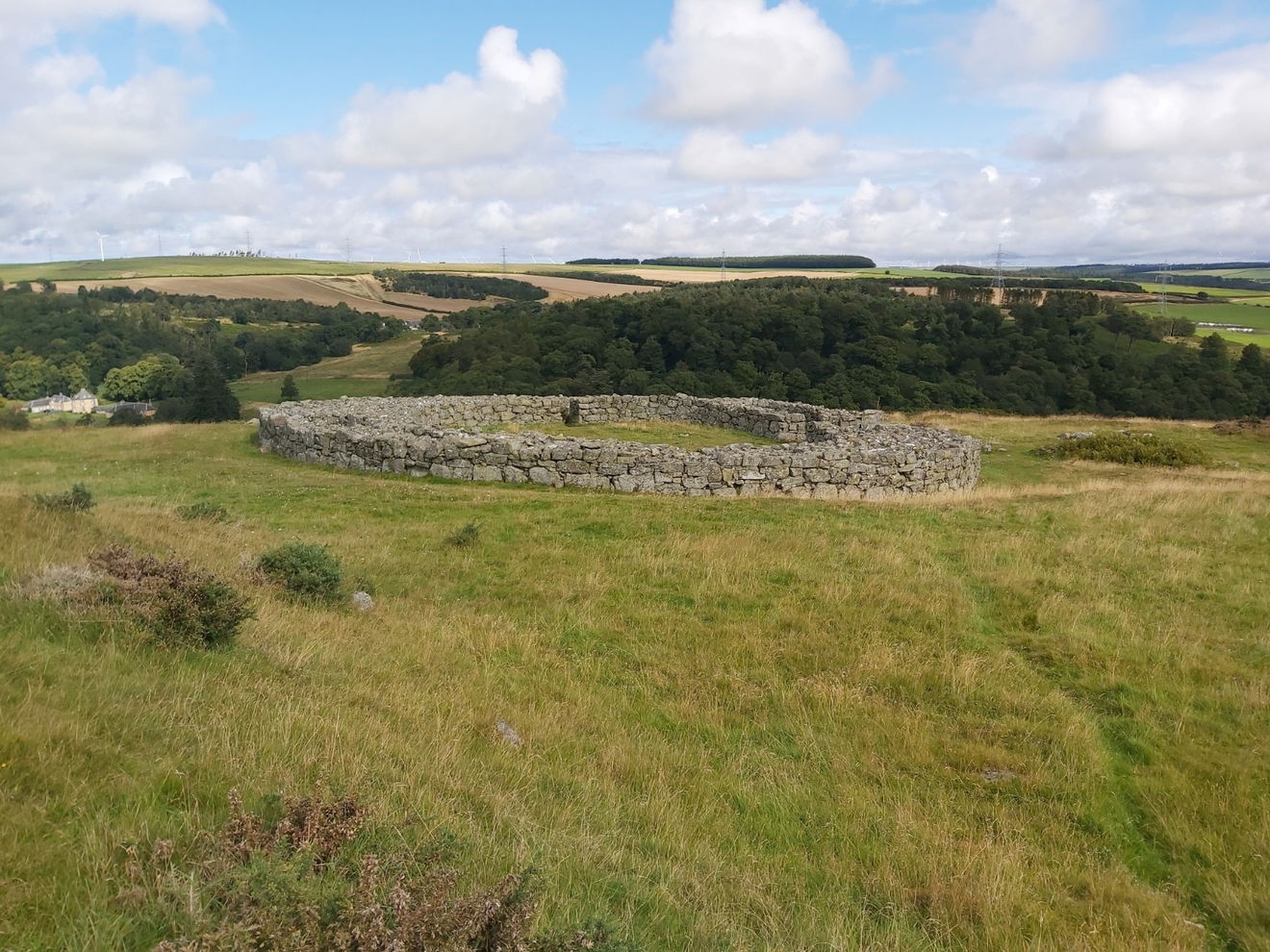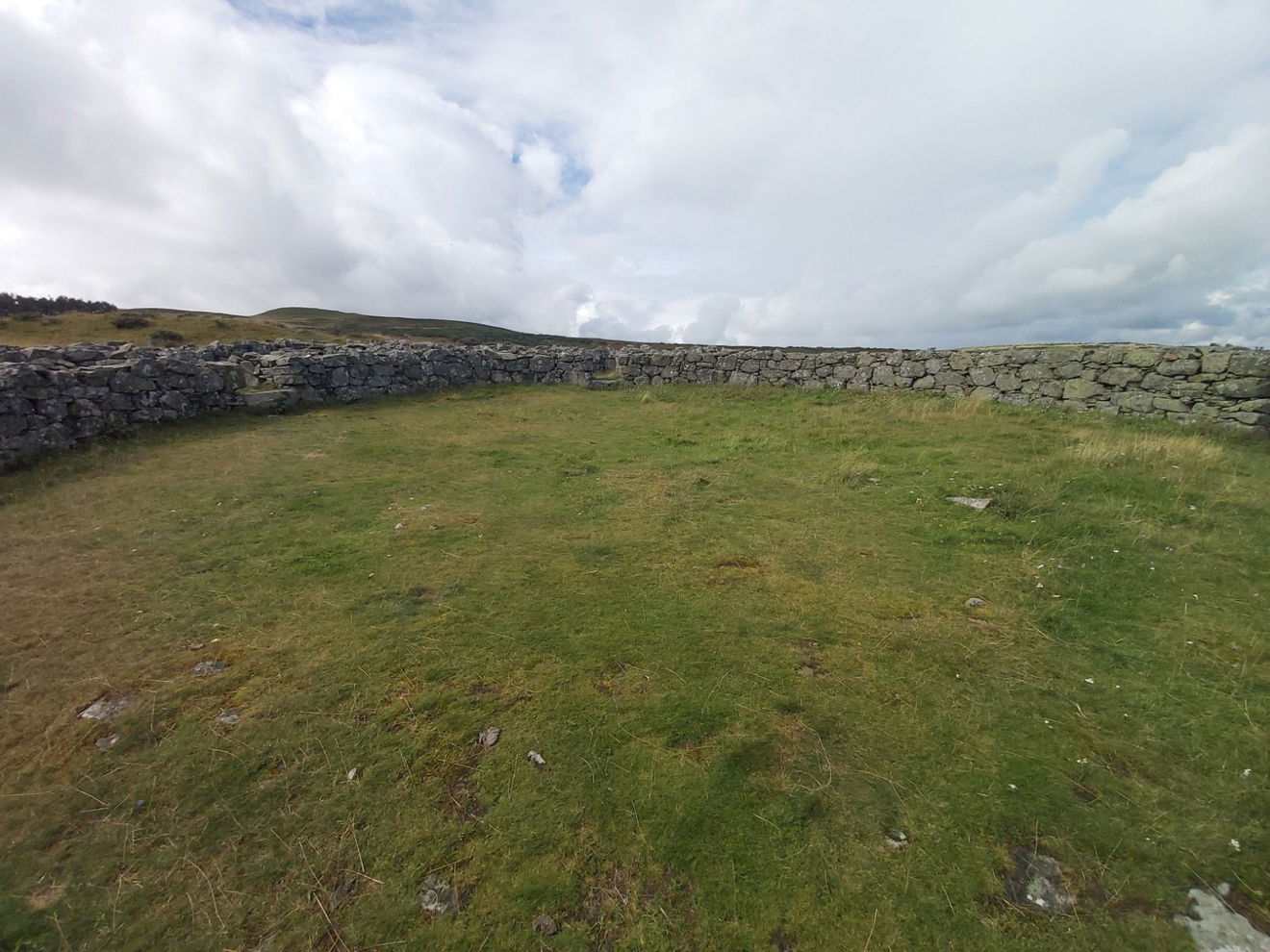 And you can clearly see the ditches and ramparts of the hillfort.
If you fancy a bit of light entertainment, we also got Red5 to record a bit of video too.
Walking to Edin's Hall Broch
There are a couple of ways of getting to Edin's Hall Broch. There is a dedicated car park (well layby) east just off the A6112 with a signpost indicating that it is over 3.5km. However we read a couple of reviews saying it was best to approach from the west.
So we parked up at The Woodland's Cafe in Abbey St. Bathans and then walked along the road until we reached the wonderfully named Toot Corner. Then through the gap in the hedgerow.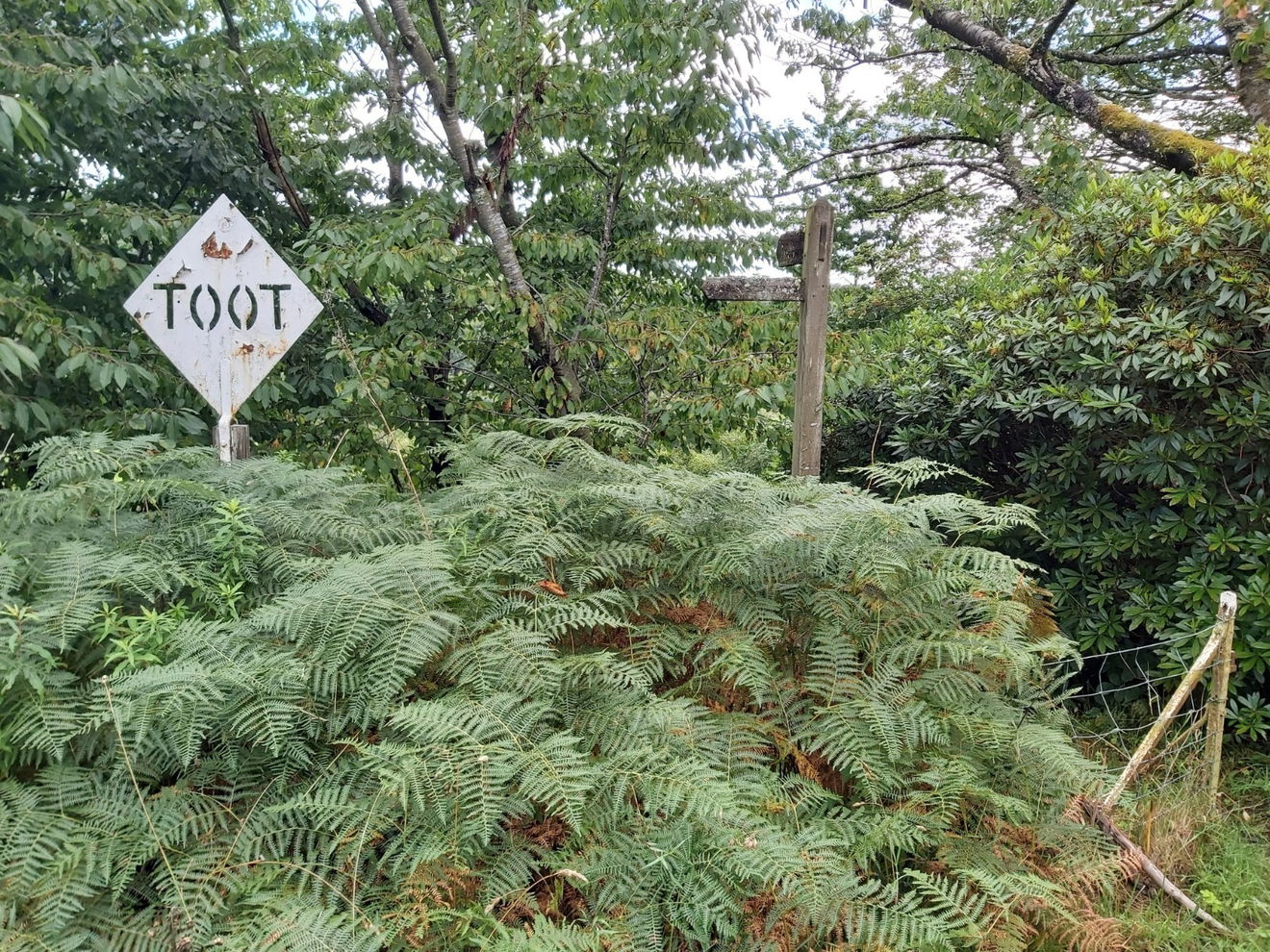 Then down the steps and over the little wooden footbridge.
There is a clear path and also plenty of signposts to follow so you can't go wrong.
But here is a map if you need it. It's just over 2km each way and just retrace your steps back to the car park.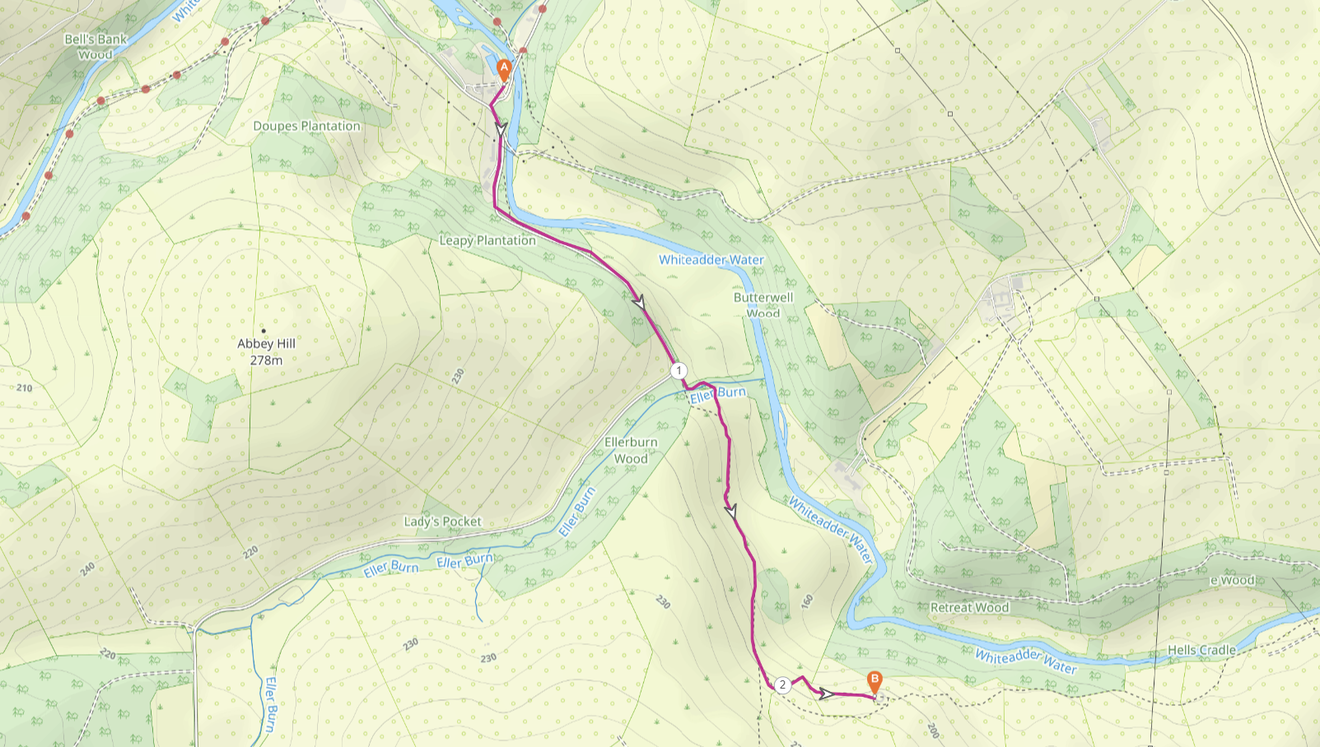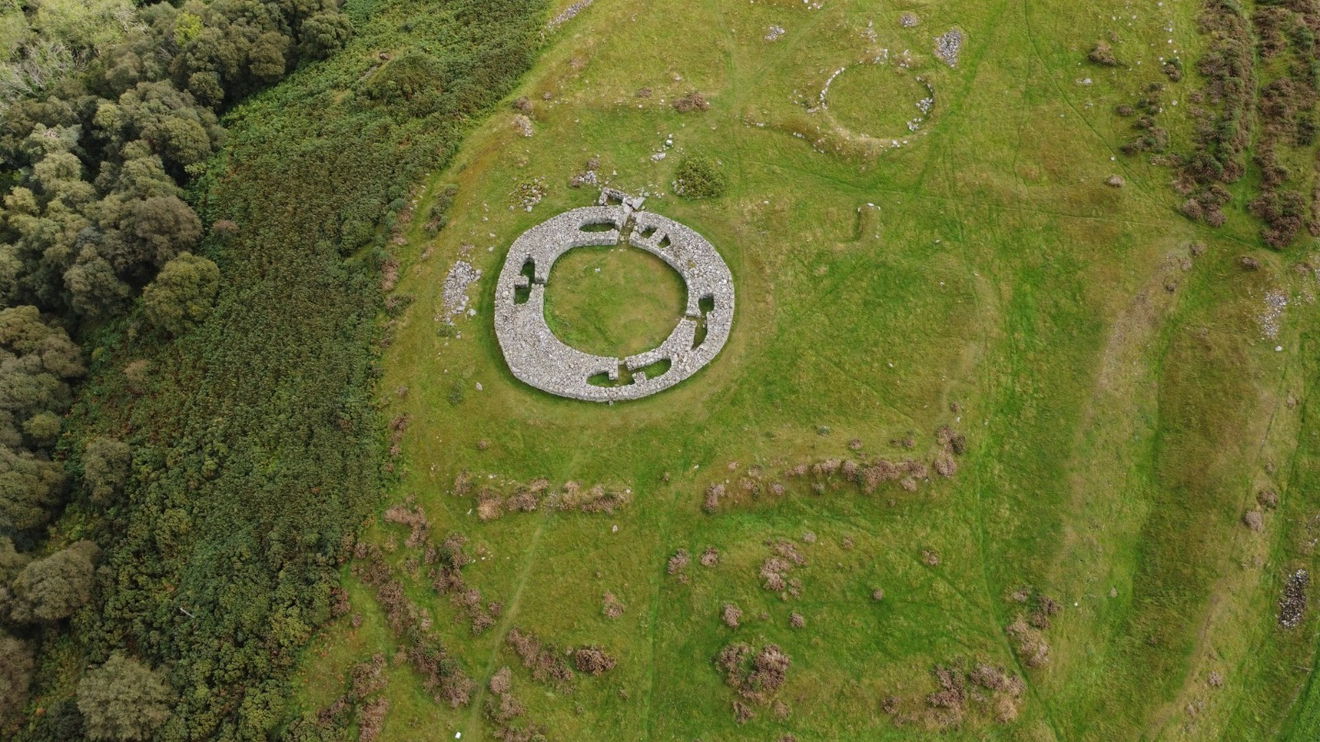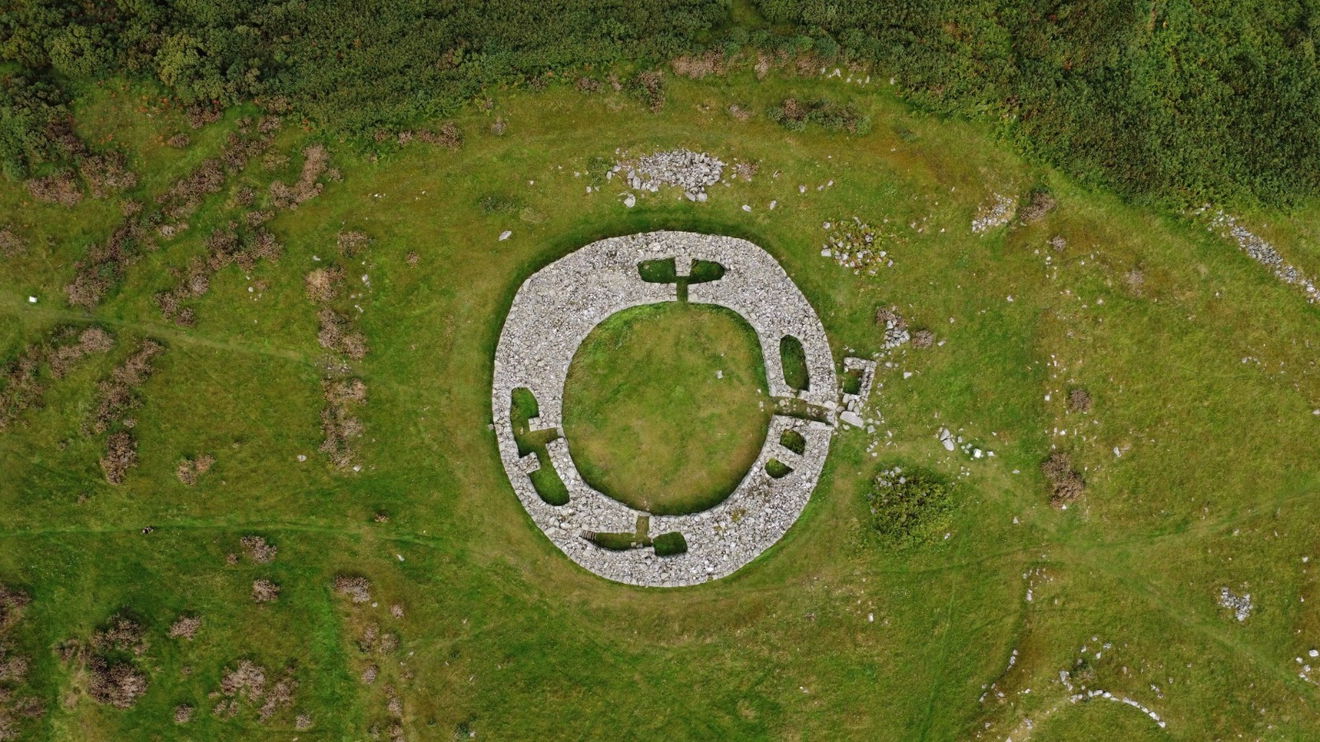 How To Find Edin's Hall Broch
Where To Park For Edin's Hall Broch?
Show Parking On Google Maps
Lat / Long
55.849868, 55.849868
What three words
Best place to park is in The Woodlands Cafe in Abbey St. Bathans.
Contributed by Simon Hawkins
Thanks for checking out this place on the Fabulous North! I do enjoy a wander out in to the countryside trying to find hidden gems that not many people know about. You can't beat a rogue Pele tower up a remote hill or a mysterious stone circle or a stunning waterfall secluded in a forest.
More Places from Simon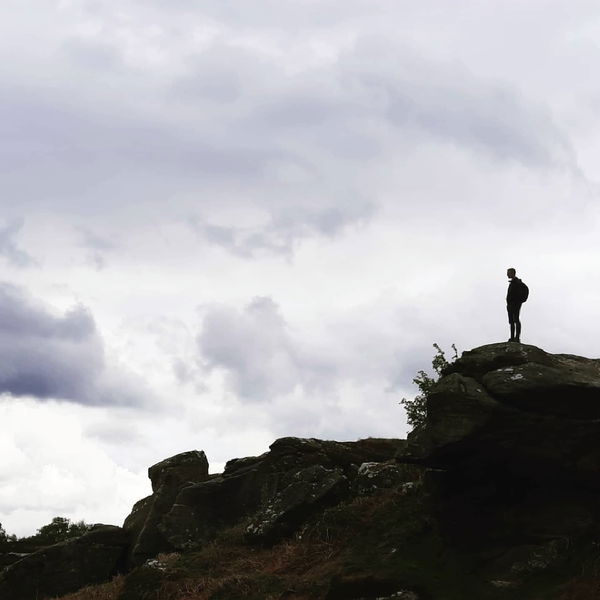 More Places In Duns
Find more fabulous places in Duns, Borders and if you know of a place we haven't listed, then let us know.
Oh no! We couldn't find any more places for this area. Don't worry, we're adding new places all the time, so please check back again soon.
More Hillforts
So this hillfort wasn't enough and you want more? Don't worry we have you covered.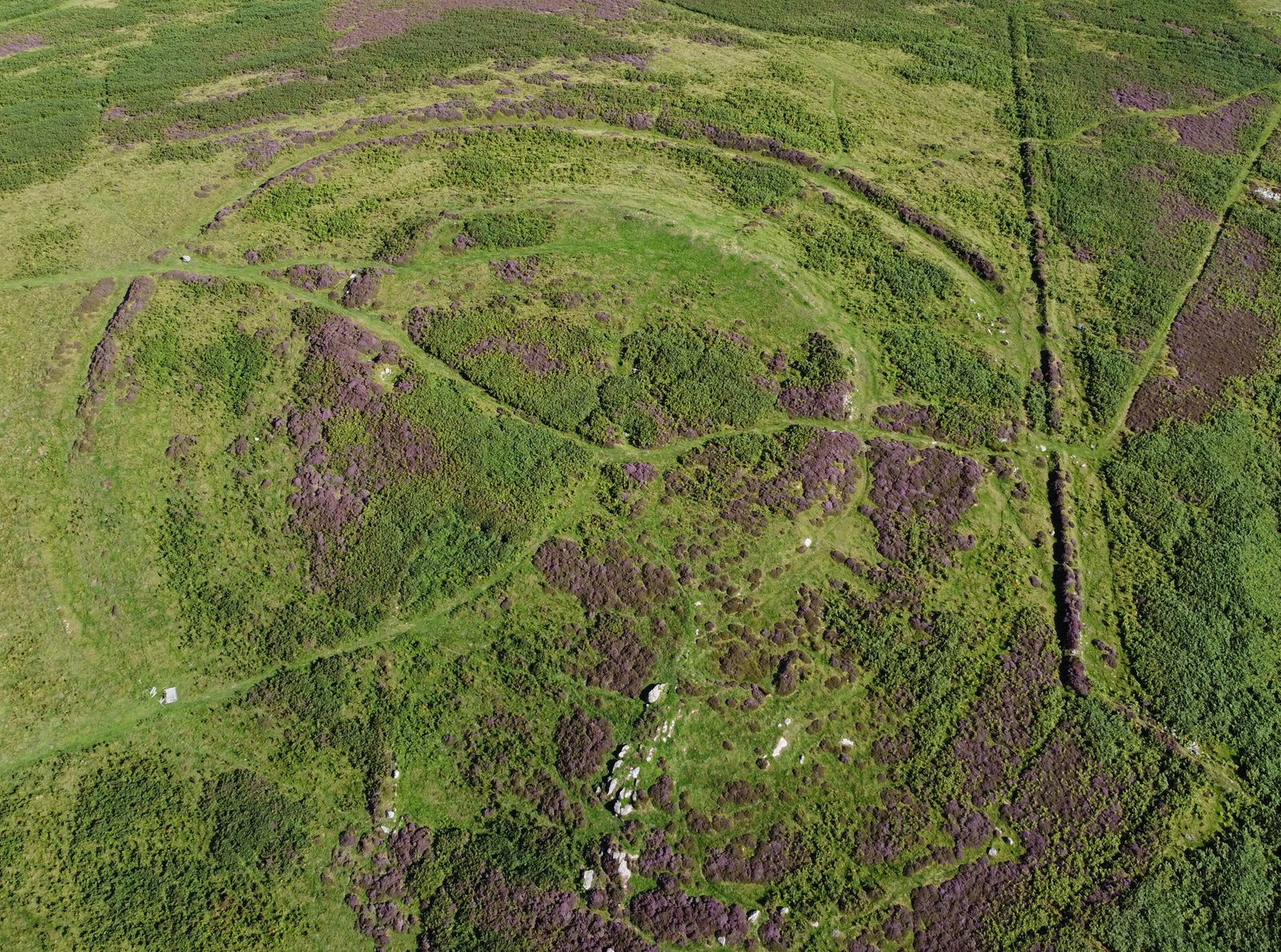 Lordenshaw Hillfort
Hillfort
Rothbury
Northumberland
A 2,000 year old hillfort located on Lordenshaw Hill on the outskirts of Rothbury at the foot of the Simonside Hills.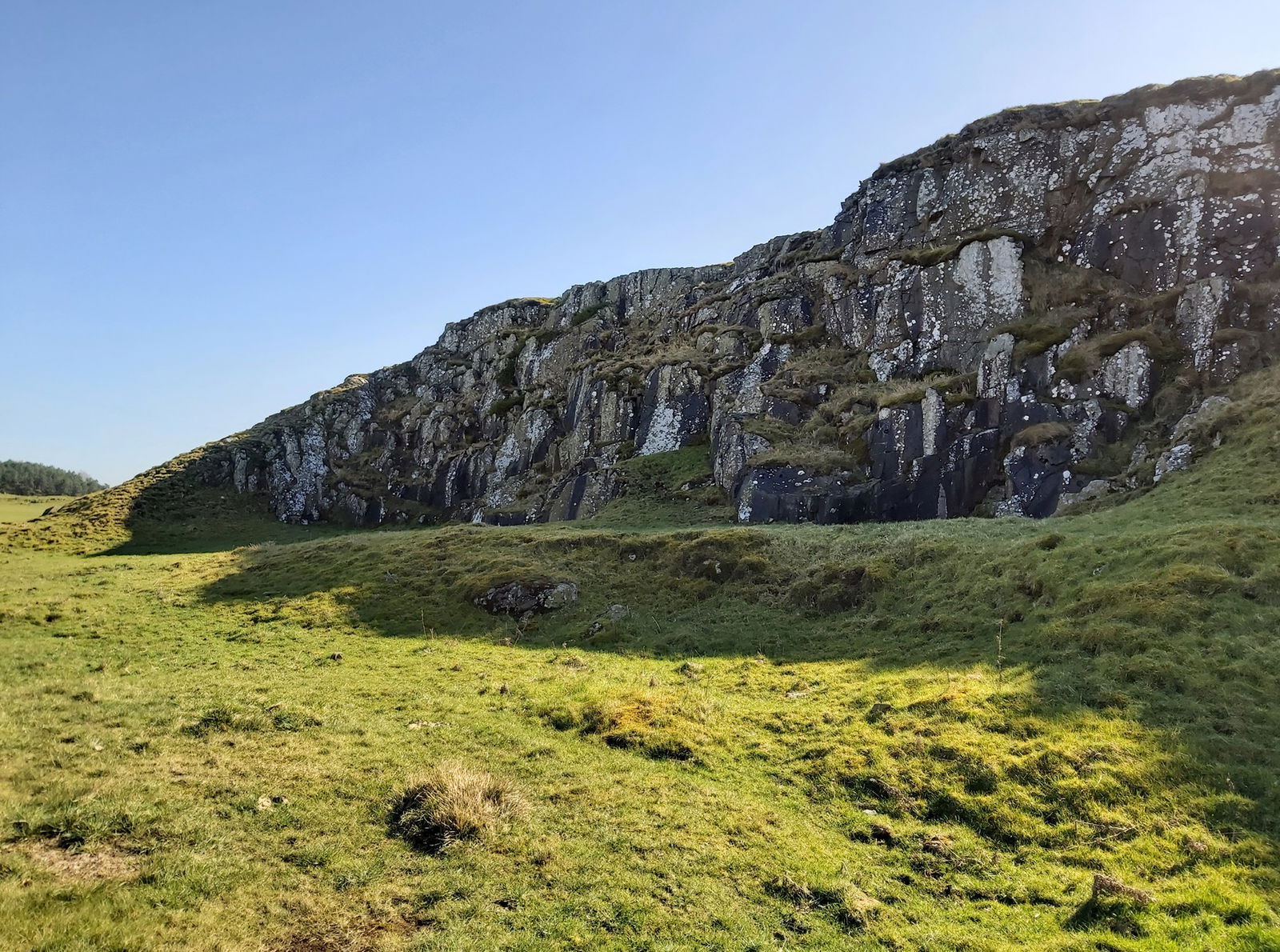 Blue Crags Hillfort
Hillfort
Swinburne
Northumberland
A hillfort in Colwell near Swinburne with a large outcrop of whinstone on the north face.
Find Us On Facebook
We post all our new places daily on our Facebook Groups page, so join the group today and be notified when we add a new place.
Join Our Facebook Group