Grainger Market
Building
Newcastle City Centre
Tyne And Wear
Grainger Market
Building In Newcastle City Centre, Tyne And Wear
A covered market in Newcastle City centre, designed by John Dobson and opened in 1835. Once the largest covered market in the country.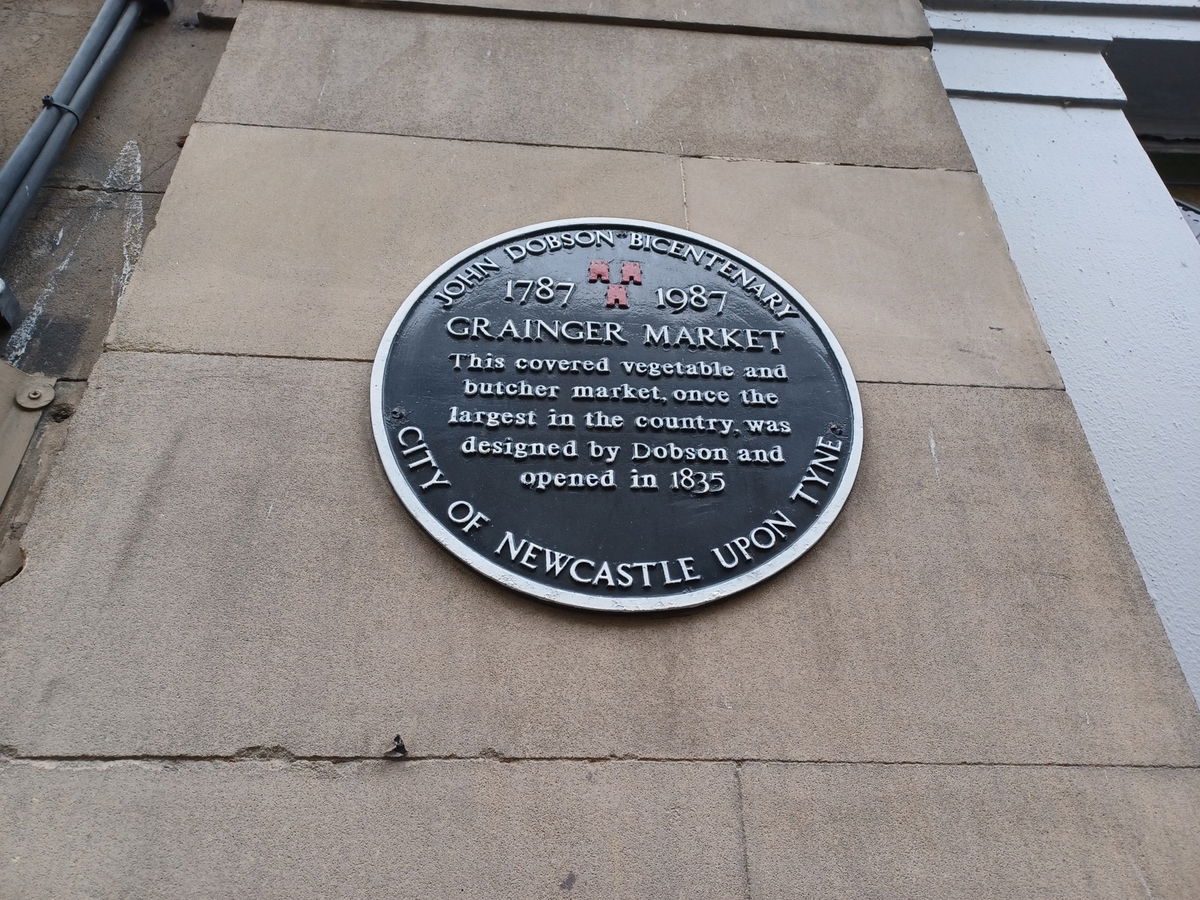 In March 1835 the following was written about a new development in the centre of Newcastle by our old friend Richard Grainger -
"The workmen of Mr. R. Grainger, in digging foundations in the Nuns'-field, Newcastle, for his new buildings, dug up the foundations of some old buildings, and in connexion with them, an ancient burial ground. Among other things a stone coffin, two lead coffins, and the decayed wood of several others were found, from three to four feet deep, most of them embedded in clay. From the number of human bones discovered, it may fairly be inferred, that it has been the regular place of burial of the nuns of the order of St. Bartholomew, which takes a distinguished stand in the history of Newcastle. This ground, after passing into different hands, was sold on the demise of Sir Walter Blackett, its previous proprietor, to Mr. G. Anderson, in 1783. In 1834, it was bought by Mr. R. Grainger, for his new markets, etc., in digging the foundations for which the above relics were found. Several entire skulls were also found and two of the most perfect were preserved. It would seem from the size of the bones and the thinness of the skulls, that the remains of the sisterhood had been chiefly hurled there."
This was the dramatic start to the construction of the Grainger Market.
The Market itself was officially opened in October of 1835 and was designed by famed Newcastle Architect John Dobson, and named after its developer Richard Grainger. Grainger oversaw the redevelopment of much of Newcastle city centre and as part of those works the original Flesh Market was demolished to make way for Grey Street. Grainger offered to build a new meat and vegetable market to replace it and sited it between two of his new streets, Clayton Street and Grainger Street.
The meat market part of the Grainger Market had pilastered arcades and comprised four avenues 103m (338 feet) in length. When it first opened it contained 180 butchers shops! The vegetable market was more open plan in its layout and was 97m (318 feet) long by 17m (57 feet) wide and 12m (40 feet) high. It had a fine timber roof, although due to a fire, this was replaced in 1901 by the steel and glass ornate roof we see today.
The opening in 1835 saw 2000 men sit down to a banquet in the market while 300 ladies, who were not allowed to dine, sat and watched the proceedings from a temporary gallery. The whole affair was led by the Mayor and the after dinner speeches failed to mention John Dobson at all.
One of the most well-known surviving elements of the Grainger Market is The Marks and Spencer's Penny Bazaar, which was opened in 1895. This is the last surviving example of the Penny Bazaar shops which gave birth to the world famous Marks and Spencer's brand. It is also considered to be the world's smallest Marks and Spencer's store.
The roof has recently been refurbished, to a tune of £5.15 million, and this work was completed in Spring 2023 and there is a further £7 million from the Levelling Up Fund that is being invested in more work so the rest of the market. The market today contains many different stalls, including some long standing butcher shops, a "Weigh House" and is well known for its wide variety of food establishments which are crowded during lunch hours. If I'm totally honest it is also somewhere that, no matter how many times I visit, I always have to walk up and down every aisle to find the place I am looking for. It is almost as if the shops move every time you leave!
How To Find Grainger Market
Where To Park For Grainger Market?
Show Parking On Google Maps
Lat / Long
54.975919, 54.975919
What three words
Parking is available nearby in the Eldon Square Multi Storey Car Park on Percy Street.
Contributed by Andrew Gardner
I love being outdoors, in nature, and experiencing the relaxation it brings. Wandering through the northern countryside seeing unexpected buildings, historic places and occasionally surprised wildlife is one of life's great pleasures.
More Places from Andrew
More Places In Newcastle City Centre
Find more fabulous places in Newcastle City Centre, Tyne And Wear and if you know of a place we haven't listed, then let us know.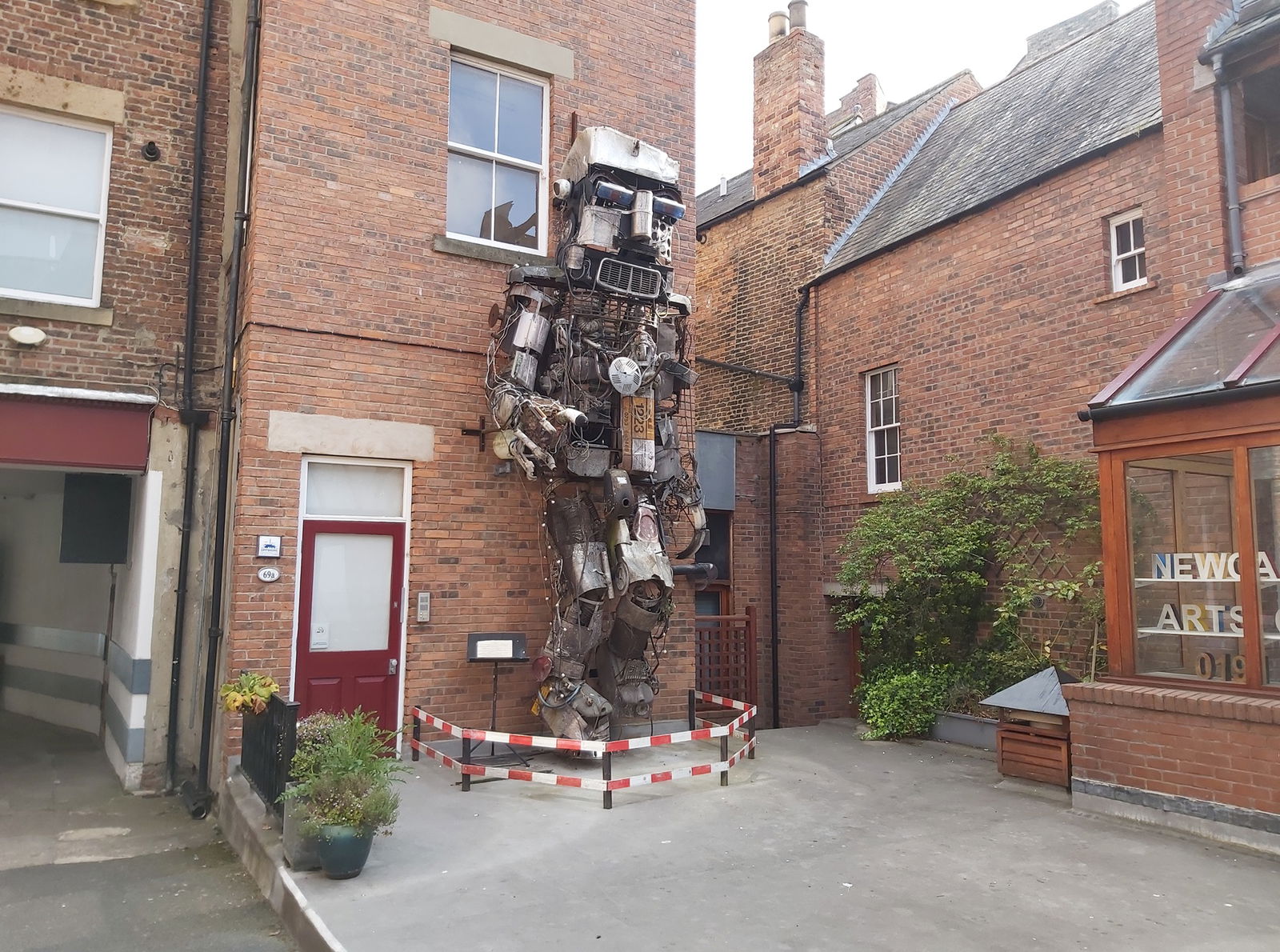 Iron Man
Art
Newcastle City Centre
Tyne And Wear
A puppet of the Iron Man that was used in the musical of the same name by The Who guitarist Pete Townshend.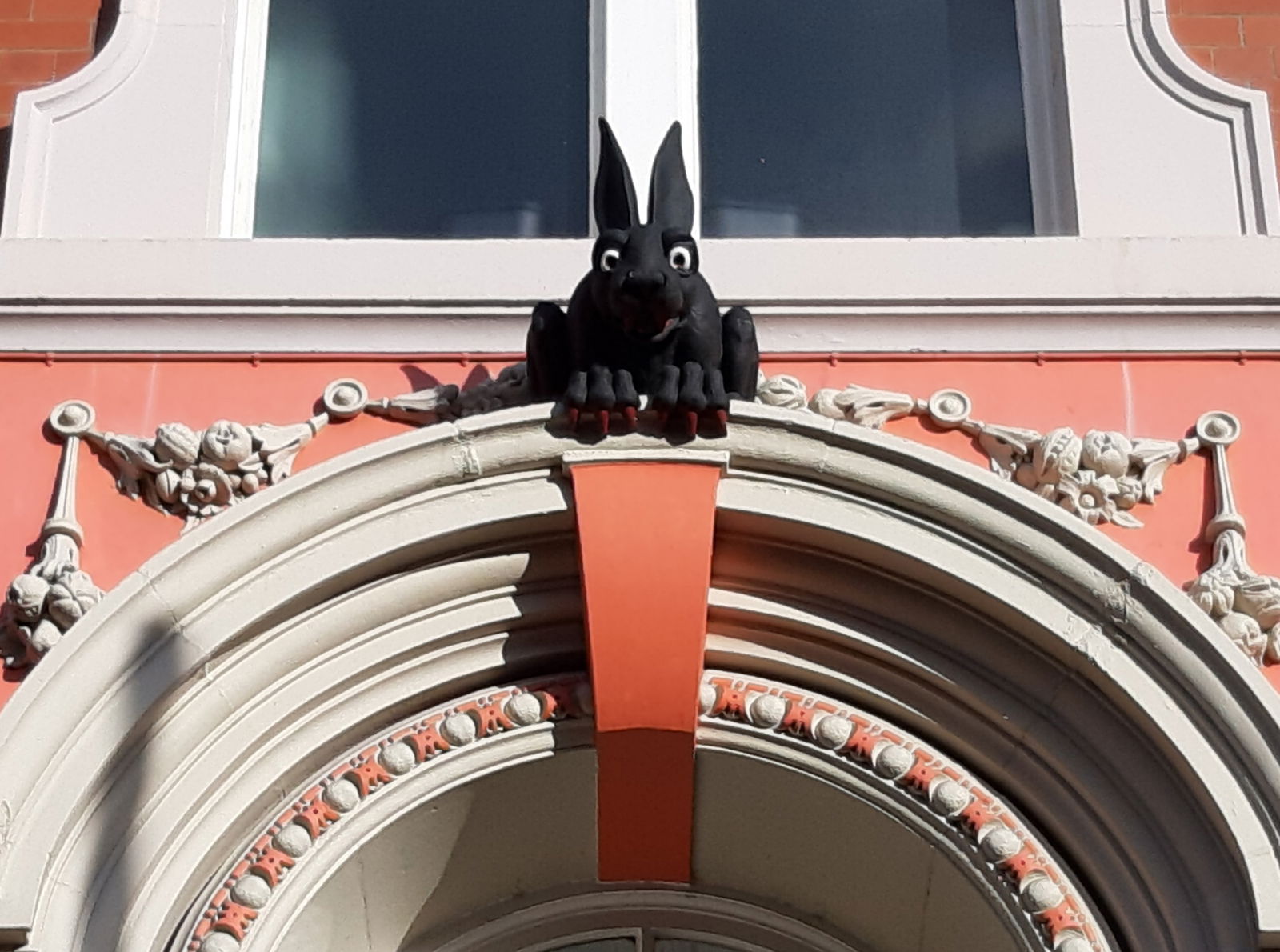 Vampire Rabbit
Statue
Newcastle City Centre
Tyne And Wear
The Vampire Rabbit is a strange and mysterious "grotesque" that can be found above the door at the rear entrance to the historic Cathedral Buildings, adjacent to Newcastle Cathedral.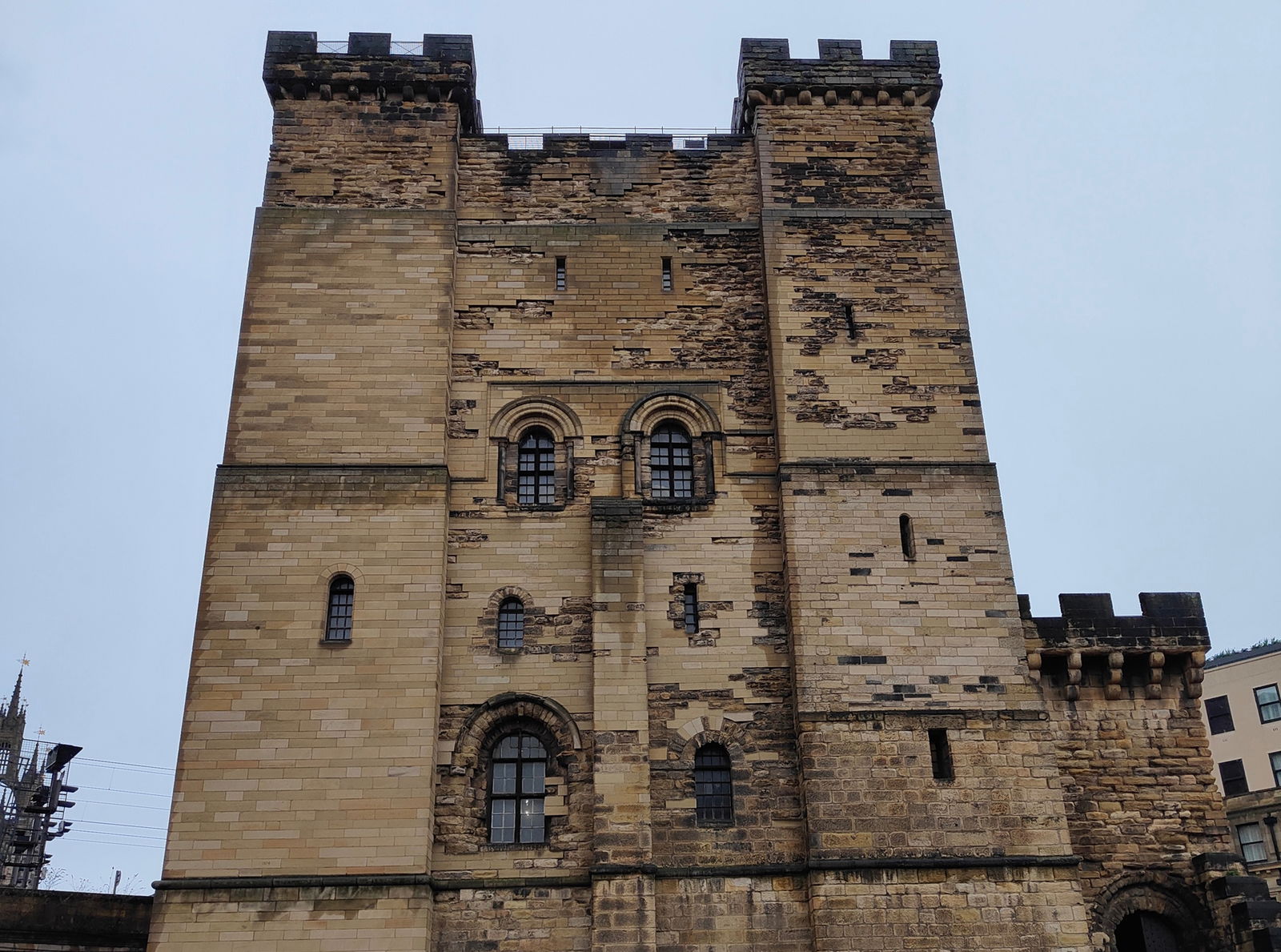 Newcastle Keep
Castle
Newcastle City Centre
Tyne And Wear
A 12th century keep in the heart of Newcastle upon Tyne.
More Buildings
So this building wasn't enough and you want more? Don't worry we have you covered.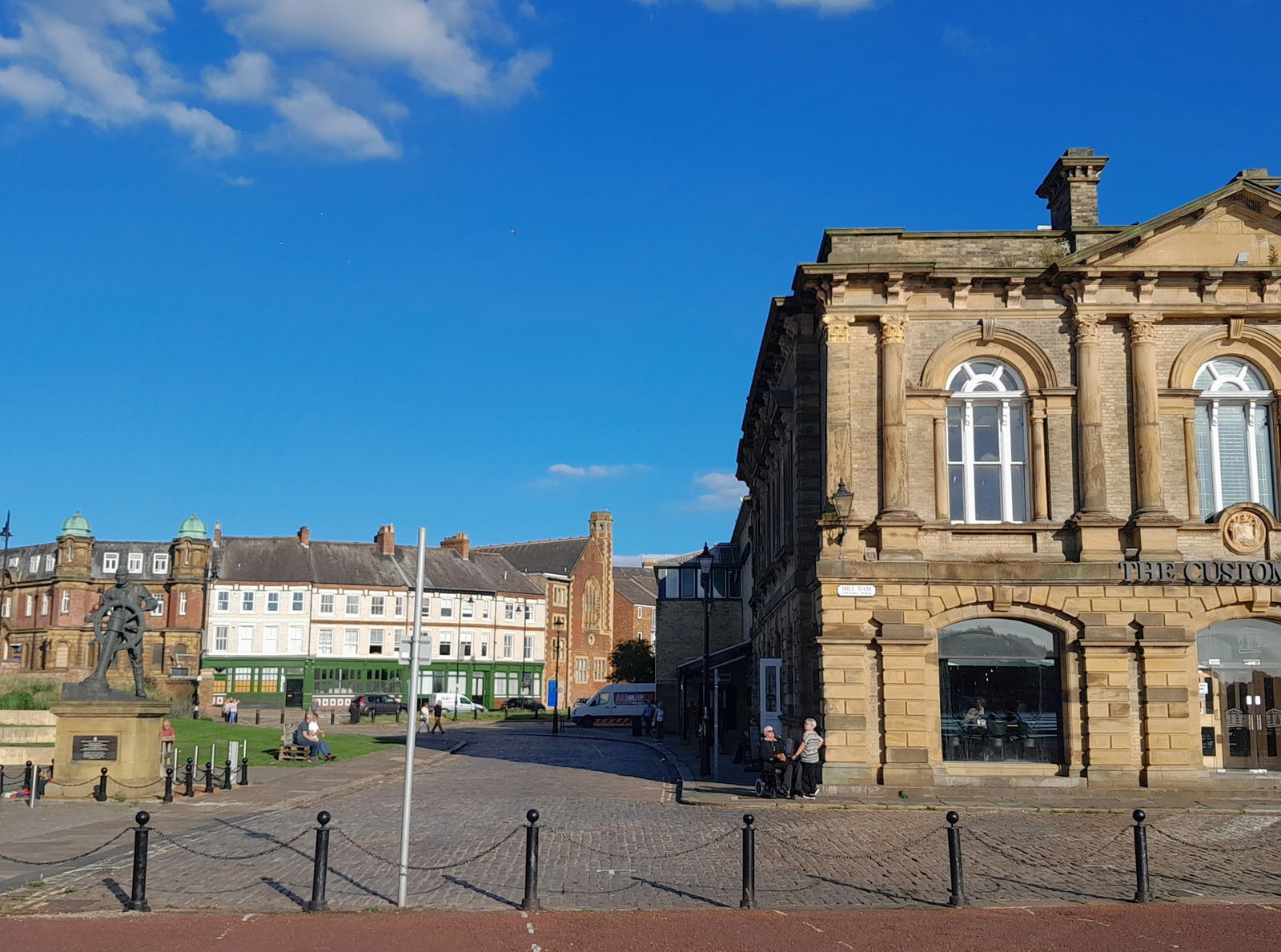 Mill Dam and Customs House
Building
South Shields
Tyne And Wear
An urban conservation area, with grand buildings, cobbled lanes, River Tyne views, and a few pubs.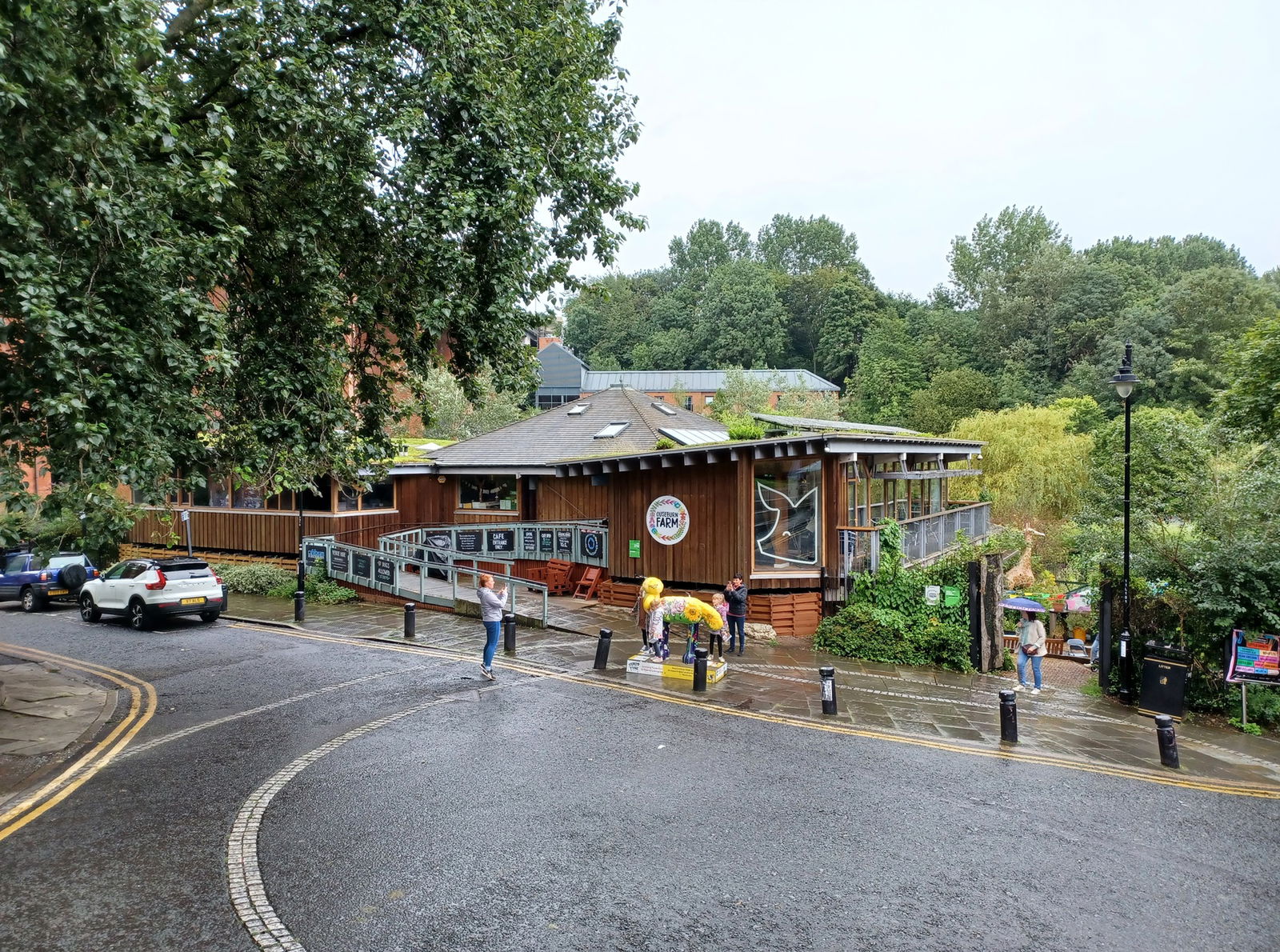 Ouseburn Farm
Building
Newcastle City Centre
Tyne And Wear
A charity and working community farm in the urban heart of Newcastle upon Tyne.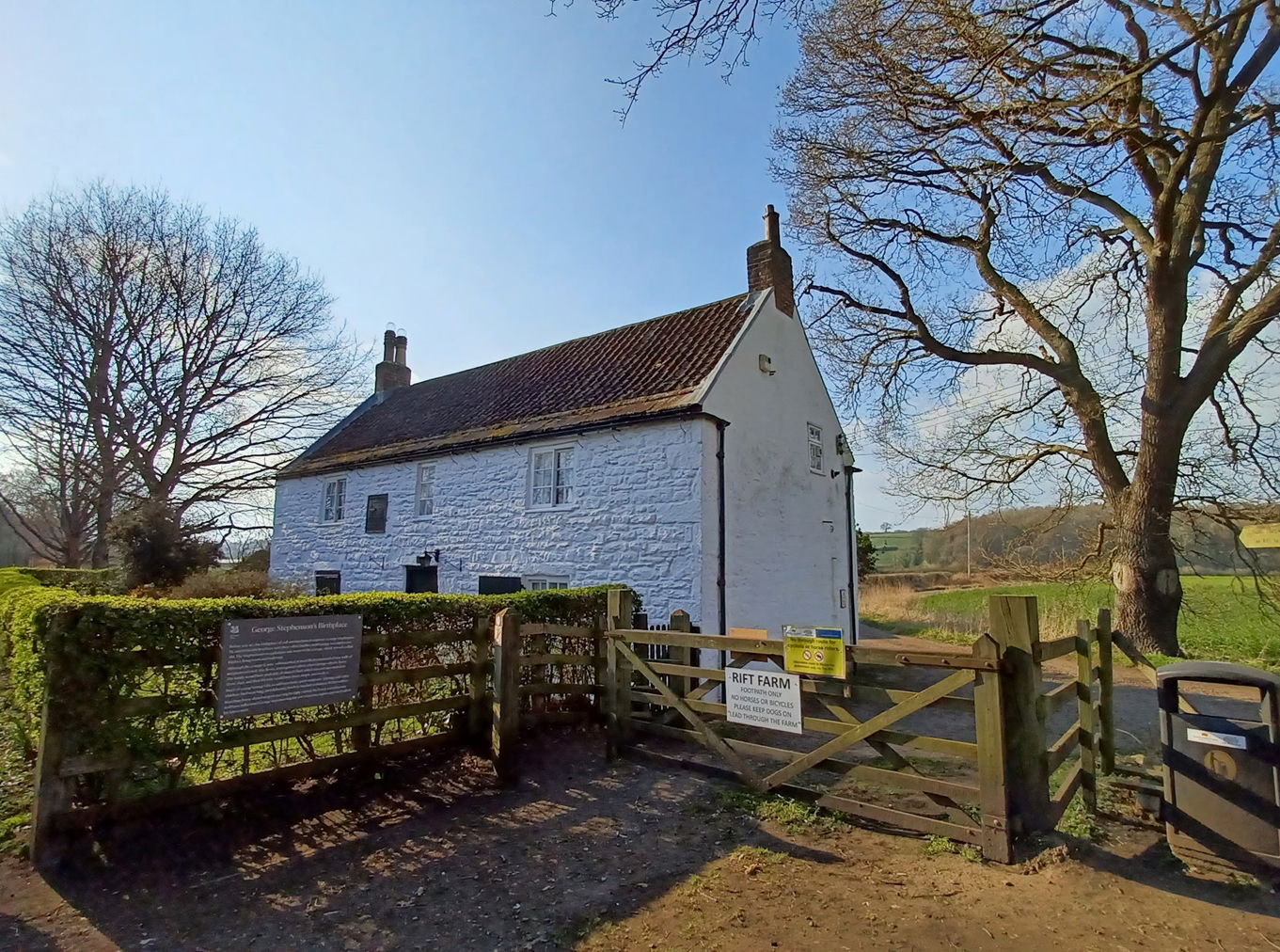 Find Us On Facebook
We post all our new places daily on our Facebook Groups page, so join the group today and be notified when we add a new place.
Join Our Facebook Group