Groverake Mine
Machinery
Bishop Auckland
County Durham
Groverake Mine
Machinery In Bishop Auckland, County Durham
The ruins of an old lead and fluorspar mine in the Pennines with the headframe and some buildings still visible.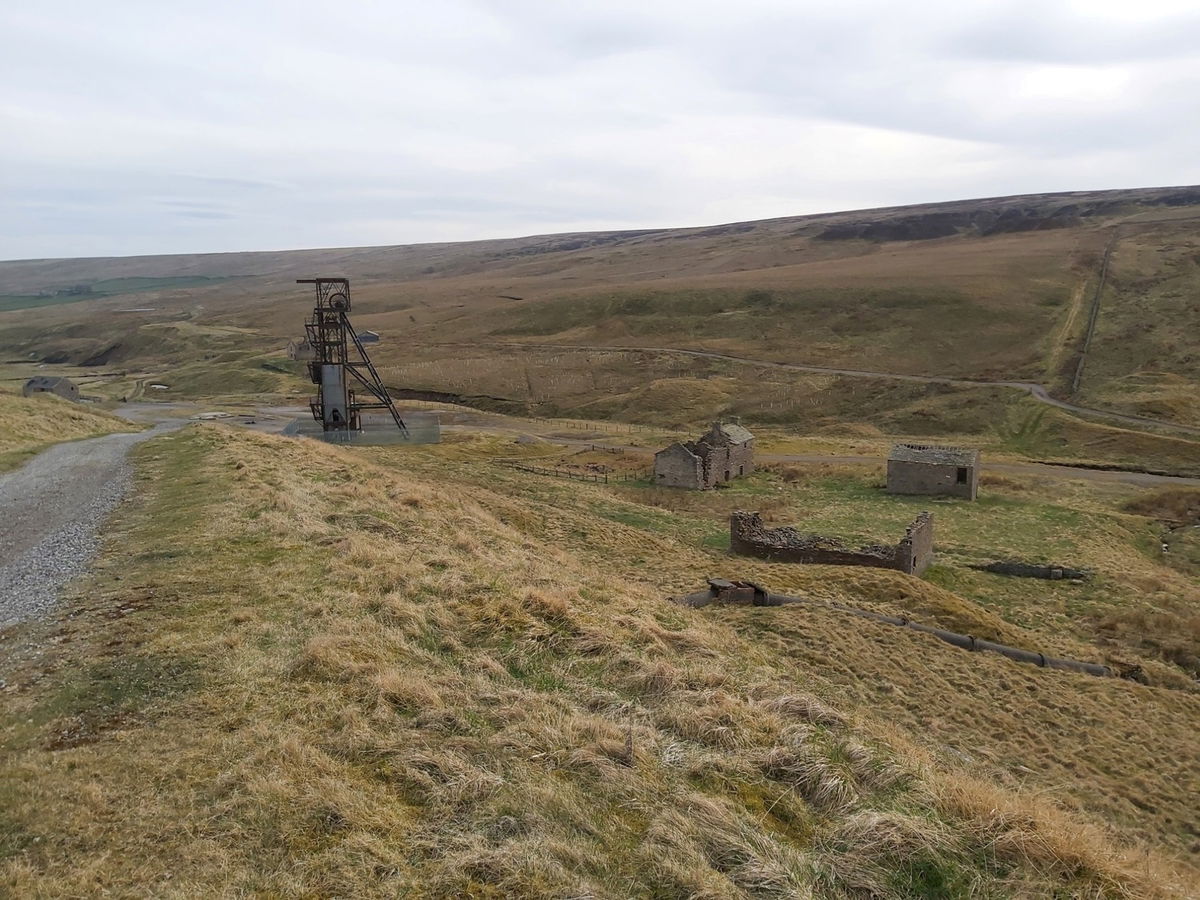 Mining in the North East was a booming industry in the 19th and 20th centuries and the remains you see here are from Groverake Mine.
The Beaumont Company mined for lead ore here until the 1880s and drilled two major shafts down to the Great Limestone in addition also created adits (horizontal mine entrance you walk into). The headframe you can see is from one of these shafts with the other being removed by scrap thieves.
The mine had a few owners including the Weardale Lead Company (mid-1880s), Blanchland Fluor Mines (1940s), the British Steel Corporation (who extended the shafts) and then the Weardale Minerals and Processing Company (1991). The mine stayed in operation until 1999.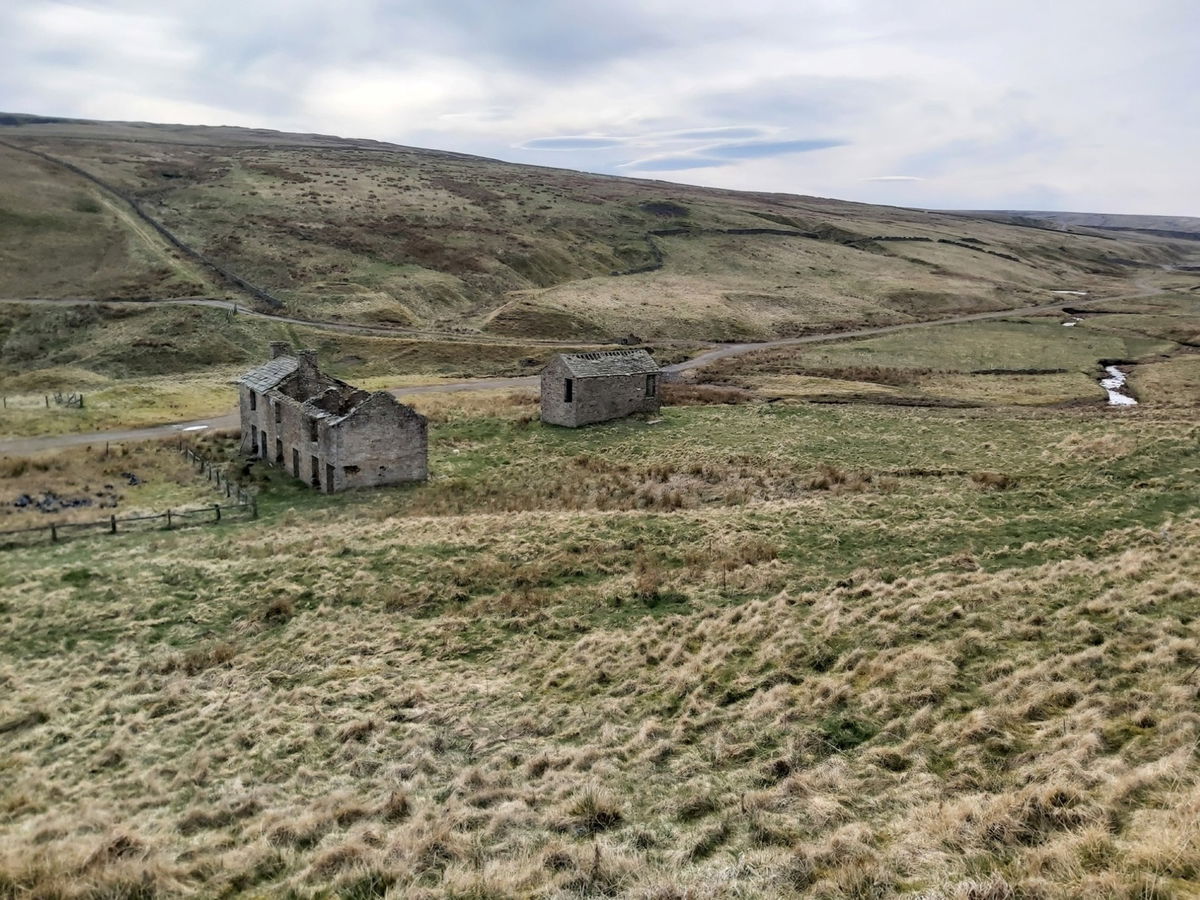 During these times, in addition to lead, they also mined for fluorspar (Fluorite) with a number of veins in the area producing different colours.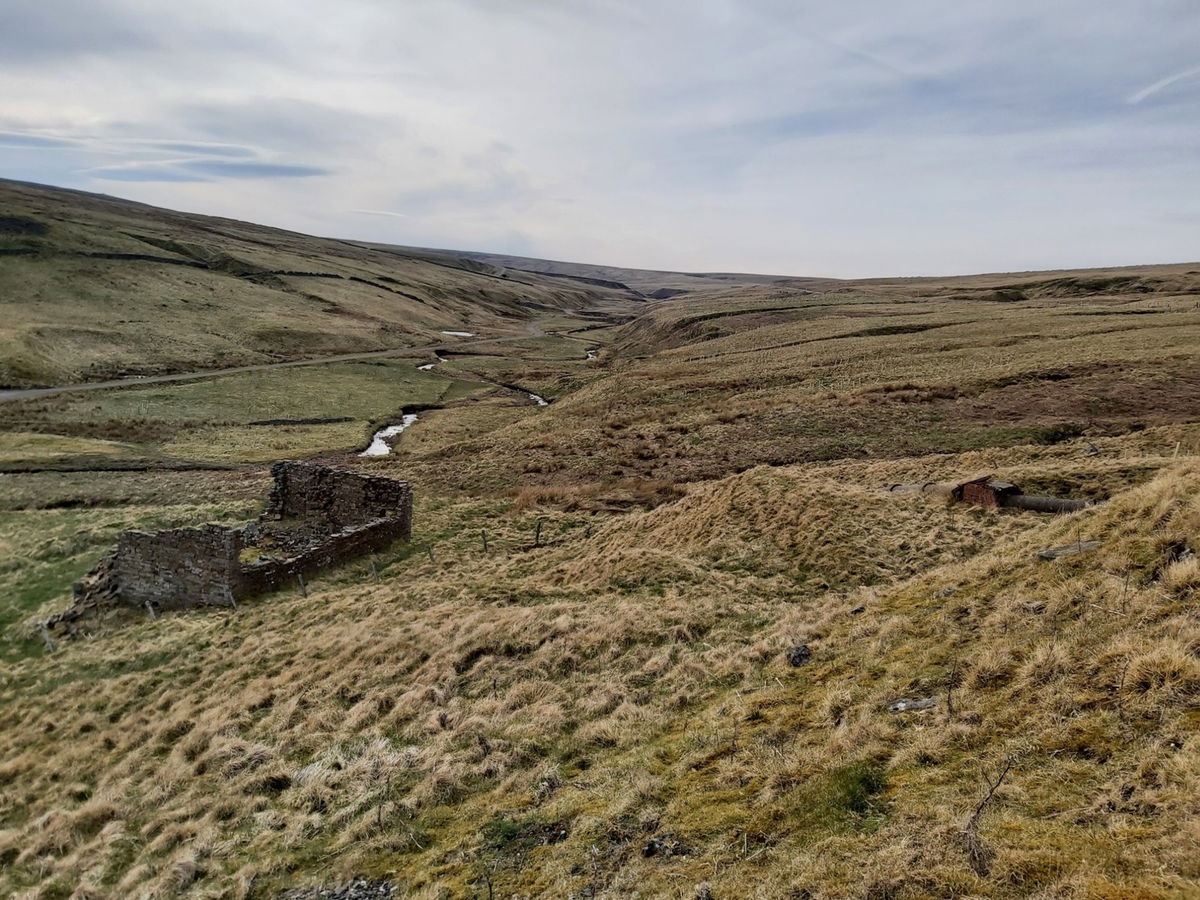 Although you can see a headframe and a number of buildings, there were many more here to see during its operation. The mine was saved from demolition in 2017.
The mine remains are on private land and the land has caved in around some areas. Best to just admire from the road.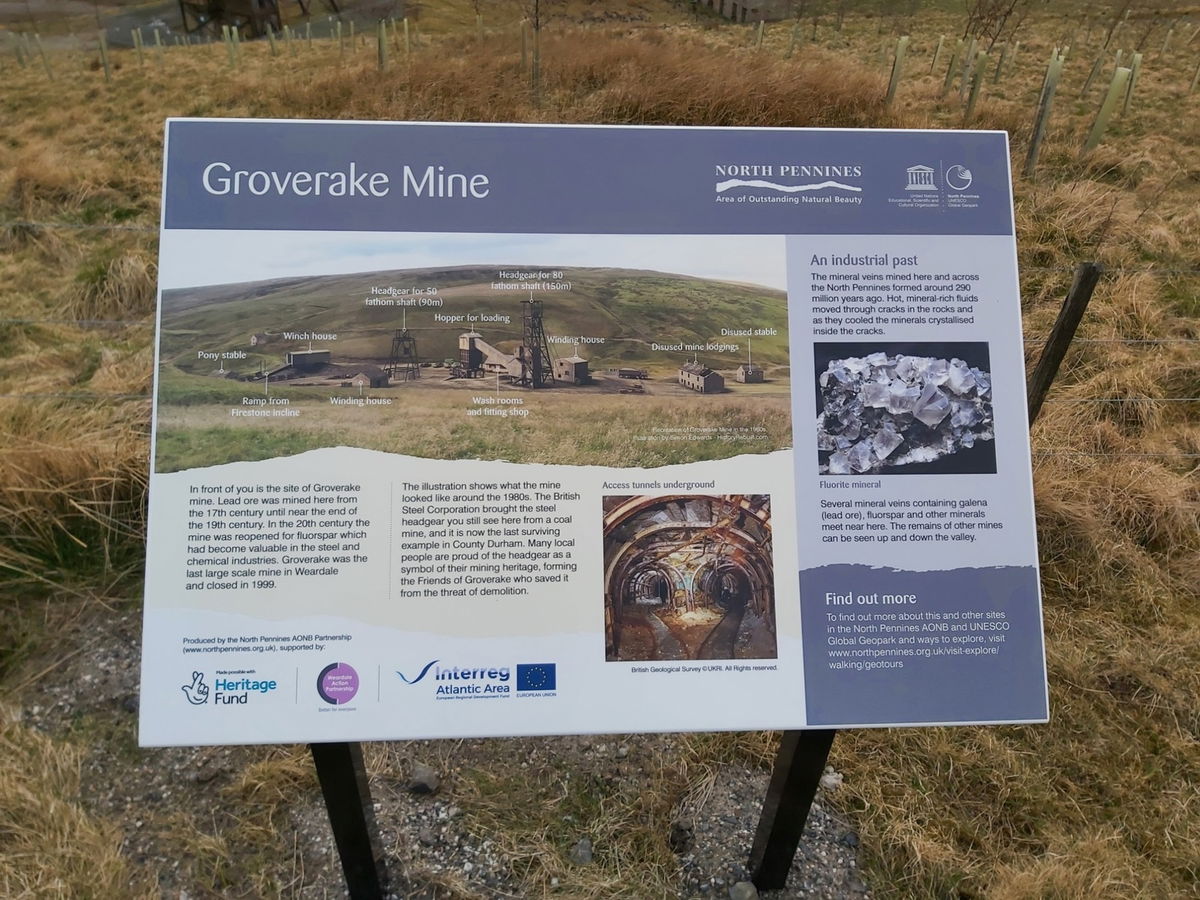 How To Find Groverake Mine
Where To Park For Groverake Mine?
Show Parking On Google Maps
Lat / Long
54.79257, 54.79257
What three words
There is a layby on the road overlooking the mine.
Contributed by Simon Hawkins
Thanks for checking out this place on the Fabulous North! I do enjoy a wander out in to the countryside trying to find hidden gems that not many people know about. You can't beat a rogue Pele tower up a remote hill or a mysterious stone circle or a stunning waterfall secluded in a forest.
More Places from Simon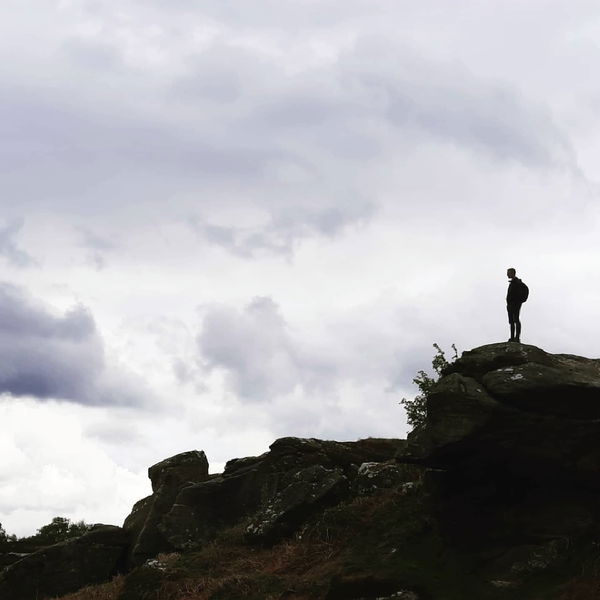 More Places In Bishop Auckland
Find more fabulous places in Bishop Auckland, County Durham and if you know of a place we haven't listed, then let us know.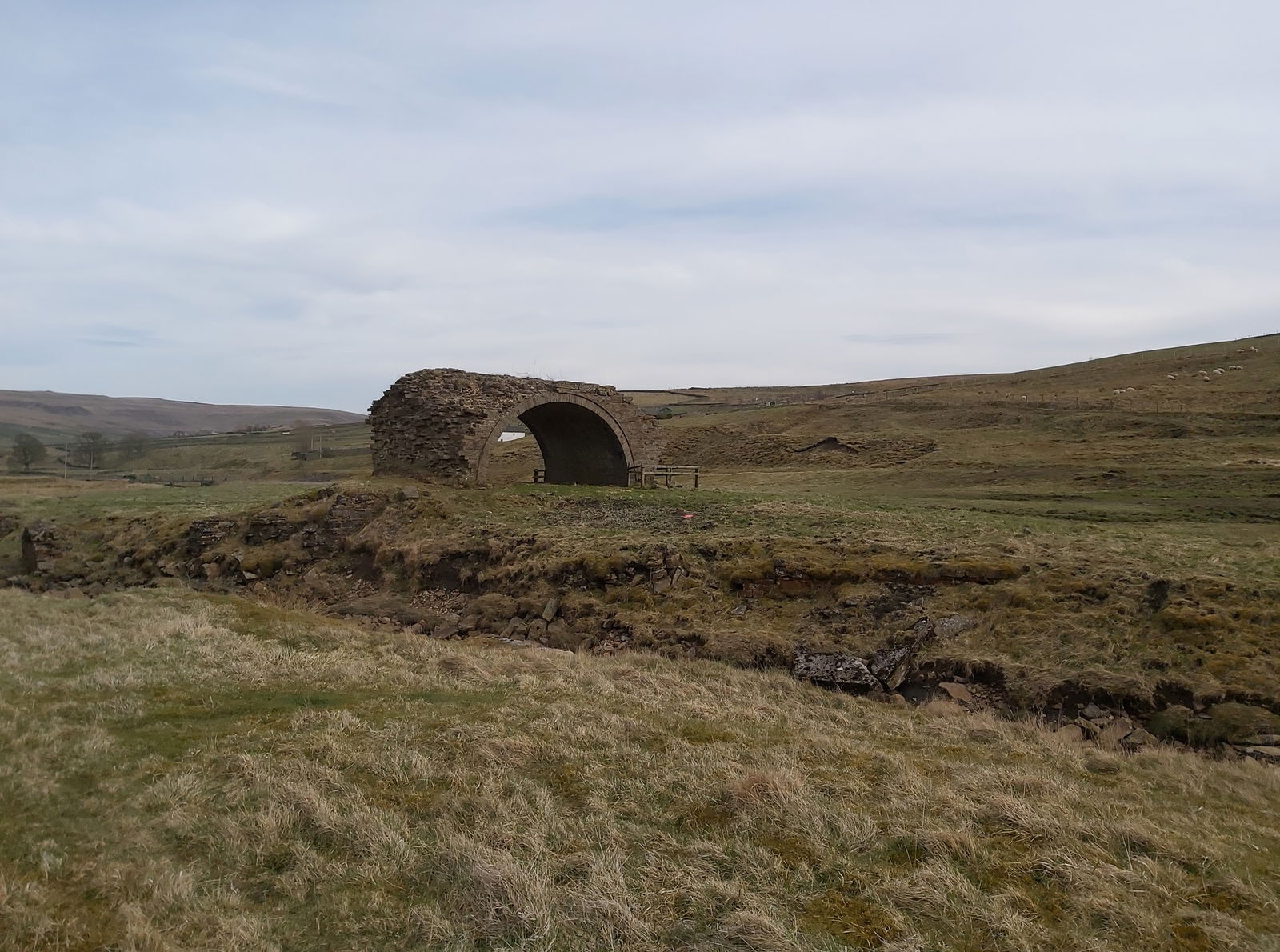 Rookhope Arch
Chimney
Bishop Auckland
County Durham
One of the remaining arches carrying a two mile horizontal chimney as part of a flue system.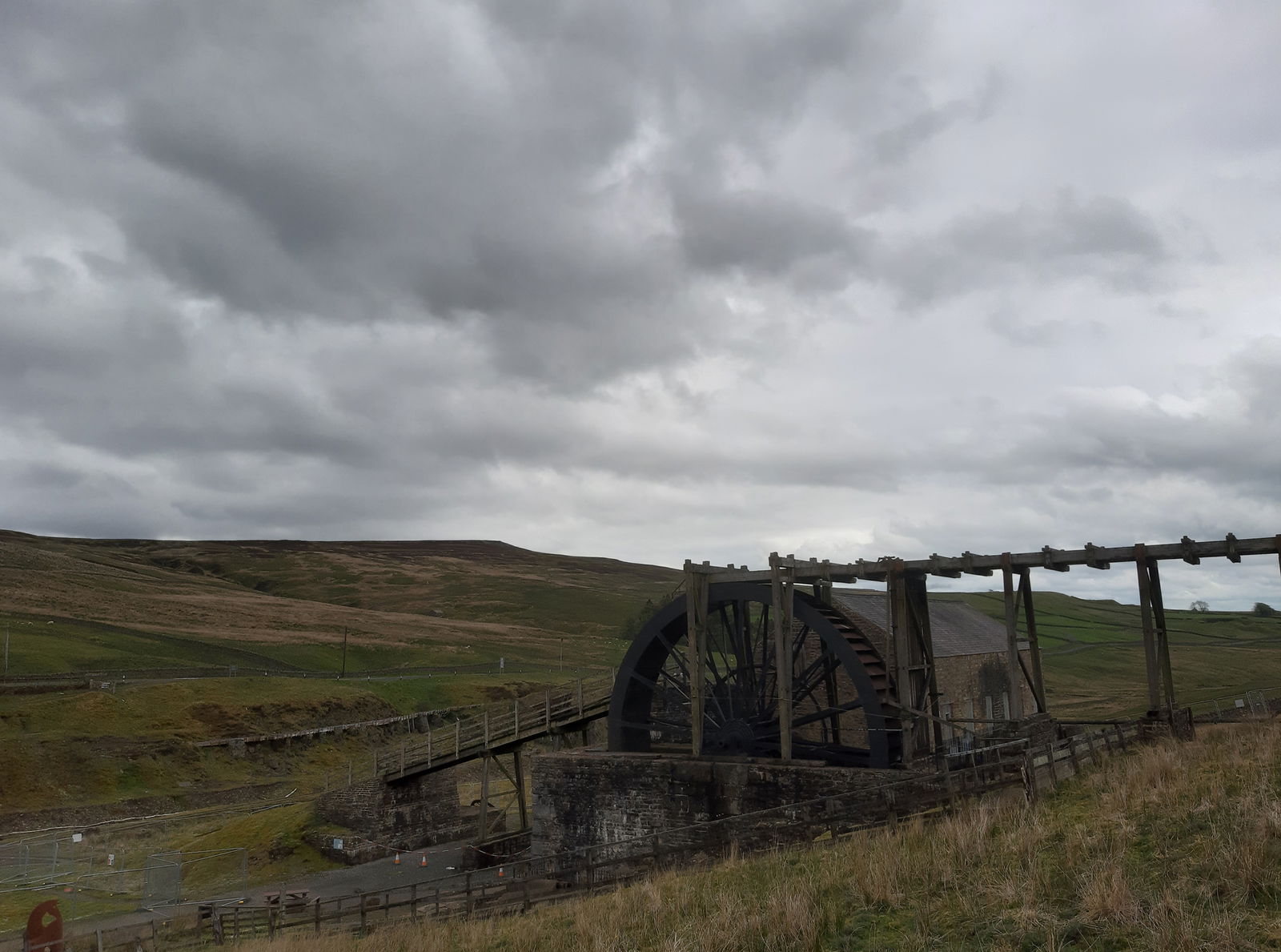 Killhope Lead Mine
Building
Bishop Auckland
County Durham
A restored 19th century mining museum in the centre of the North Pennines Area of Outstanding Natural Beauty, where you can experience the life and work of the lead mining families of the North Pennines.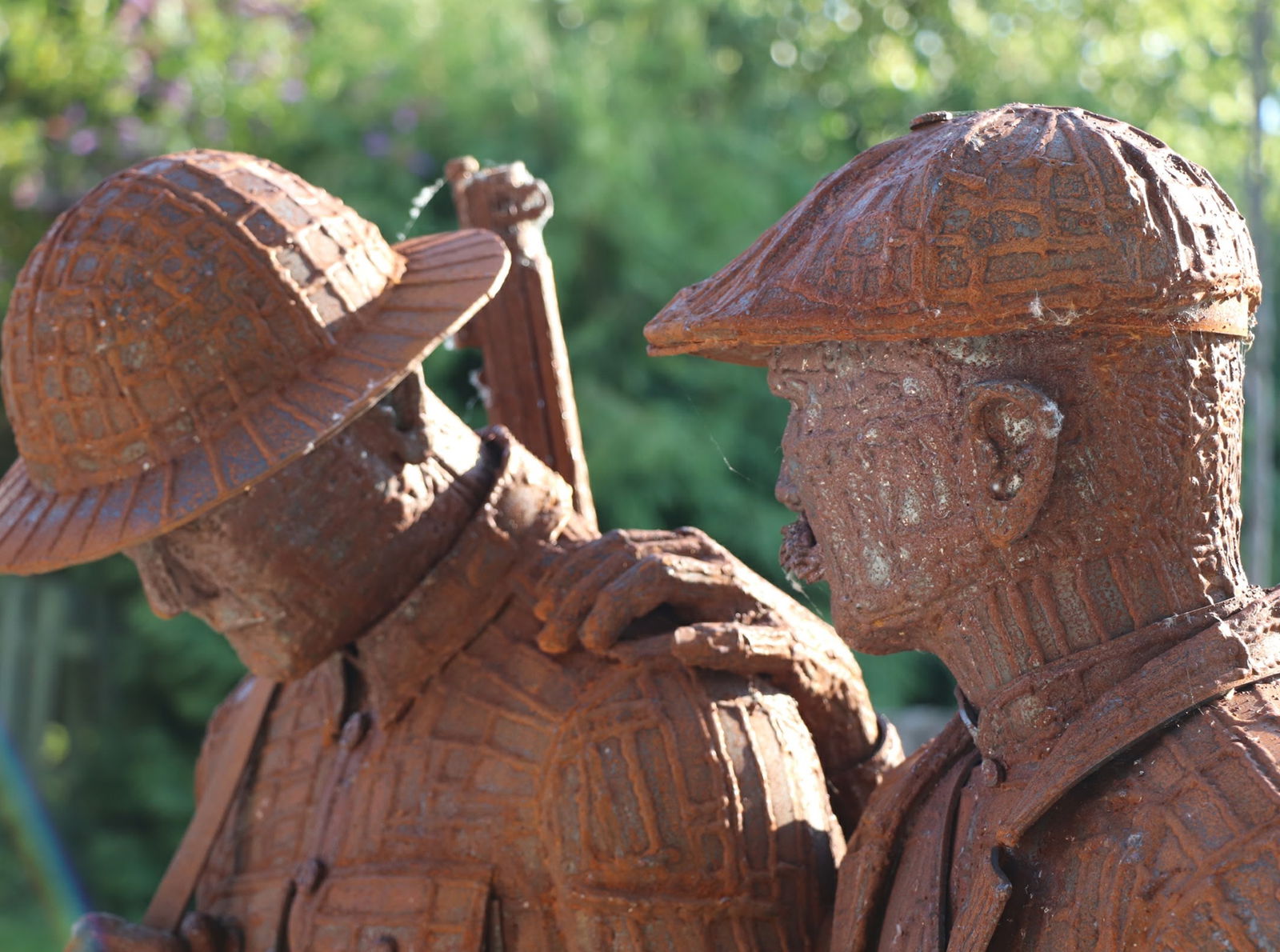 The Ball and The Bradford Boy
Statue
Bishop Auckland
County Durham
A memorial to the Bradford brothers and other soldiers from Witton Park who fought in World War 1 and both received the Victoria Cross.
More Machineries
So this machinery wasn't enough and you want more? Don't worry we have you covered.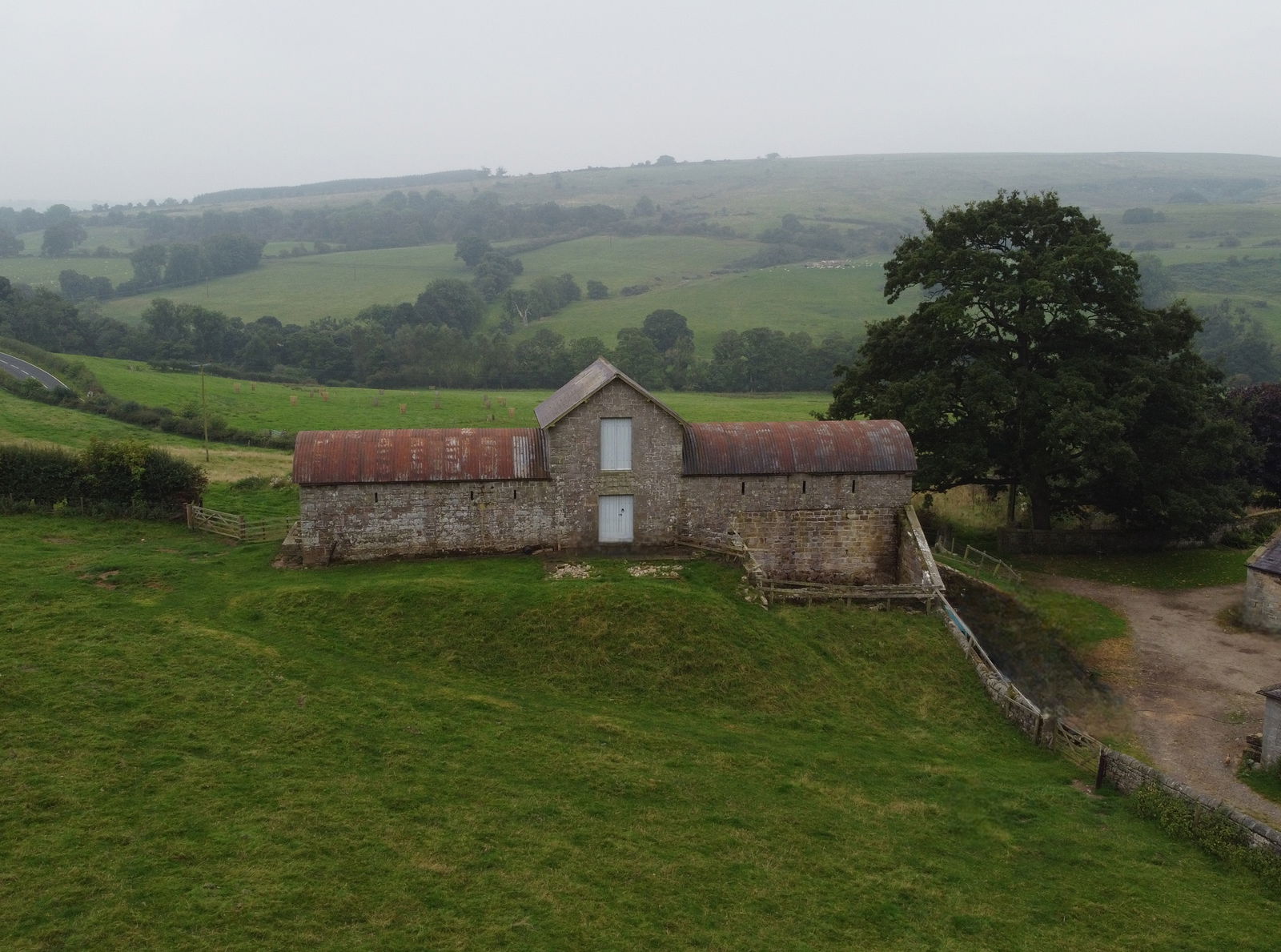 Cragend Farm Hydraulic Silo
Machinery
Rothbury
Northumberland
An experimental hydraulic silo to improve the efficiency of processing cut grass into silage built by Lord Armstrong.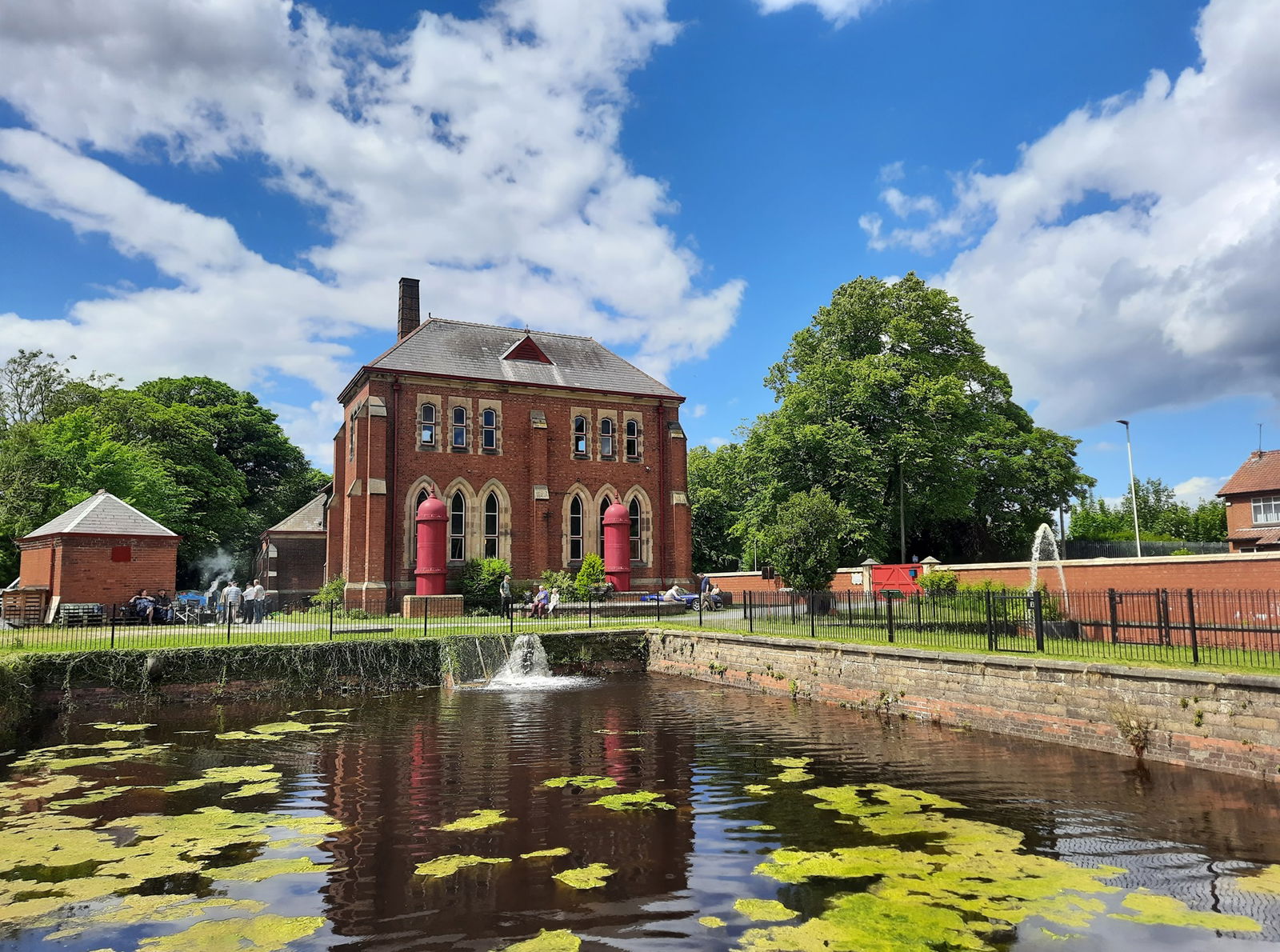 Tees Cottage Pumping Station
Machinery
Darlington
County Durham
A 19th century Victorian pumping station used to provide drinking water to the Darlington area.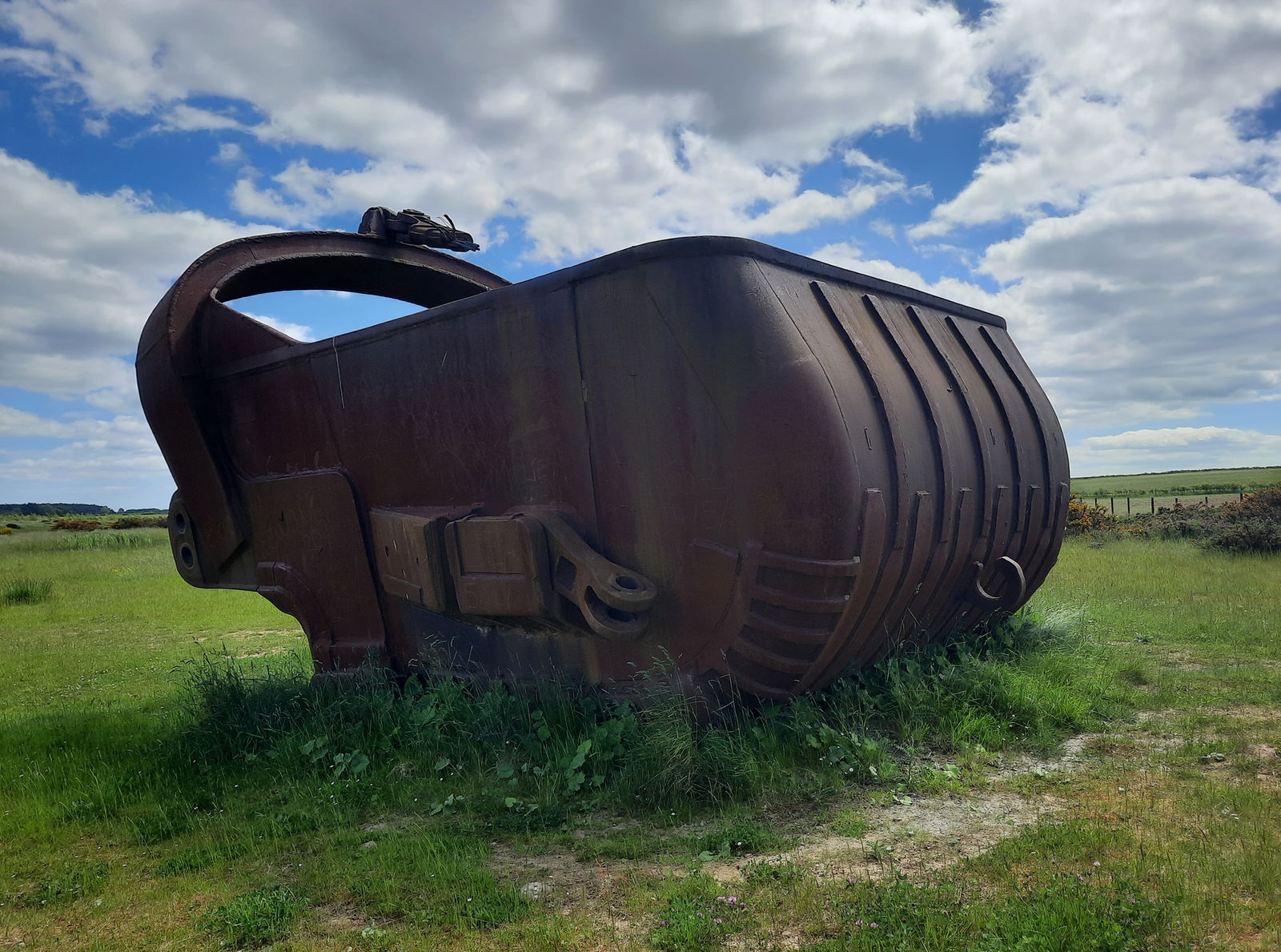 Find Us On Facebook
We post all our new places daily on our Facebook Groups page, so join the group today and be notified when we add a new place.
Join Our Facebook Group