The Ball and The Bradford Boy
Statue
Bishop Auckland
County Durham
The Ball and The Bradford Boy
Statue In Bishop Auckland, County Durham
A memorial to the Bradford brothers and other soldiers from Witton Park who fought in World War 1 and both received the Victoria Cross.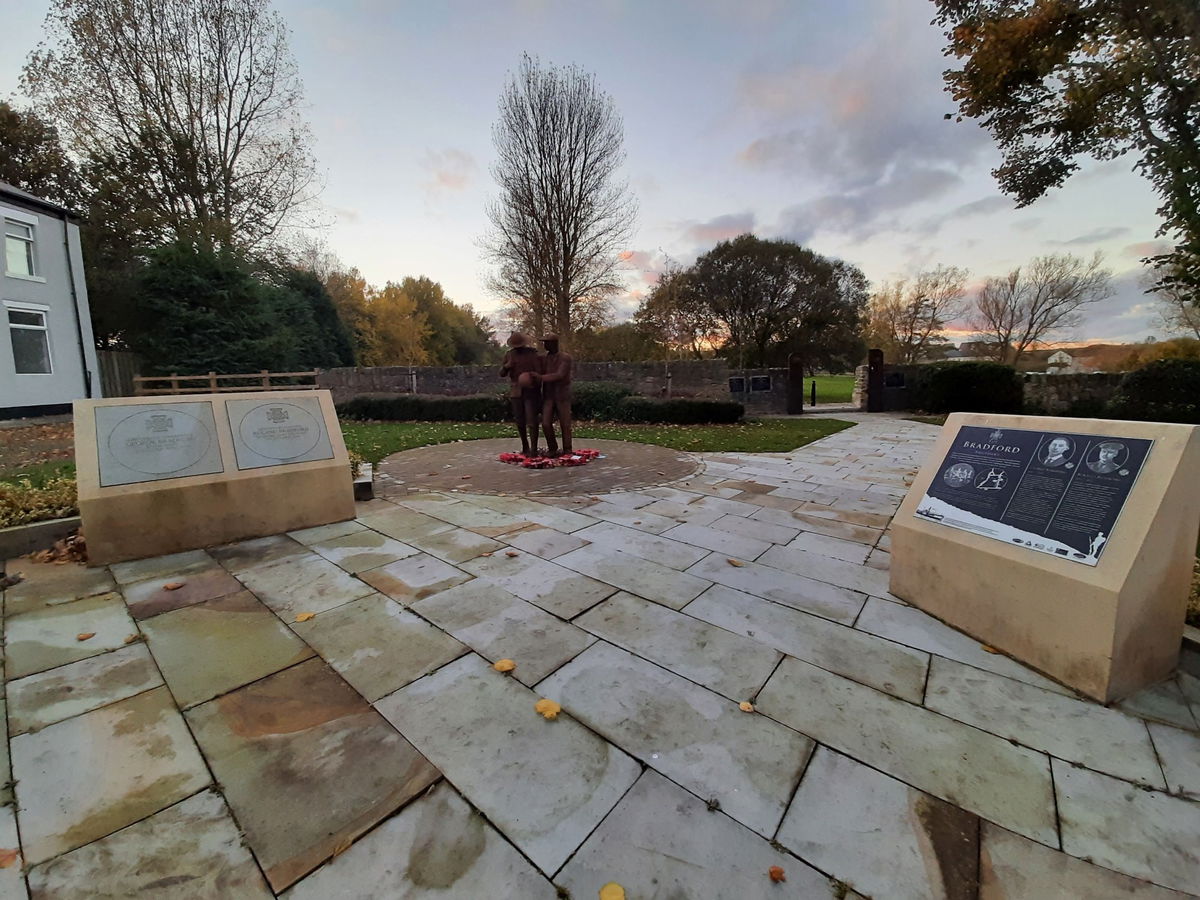 In the village of Witton Park, to the west of Bishop Auckland in County Durham, is a rather special war memorial. Called The Ball and The Bradford Boy, it depicts a civilian giving a football to a returning soldier from the front.
It was made by Ray Lonsdale who created Eleven O One at Seaham and the Emily Davison statue in Morpeth to name a few.
The Bradford Brothers from the village have the honour of being the only two brothers to be awarded the Victoria Cross during the First World War. George and Roland Bradford belonged to a family of four brothers known as the Fighting Bradfords and all achieved honours between 1914-18.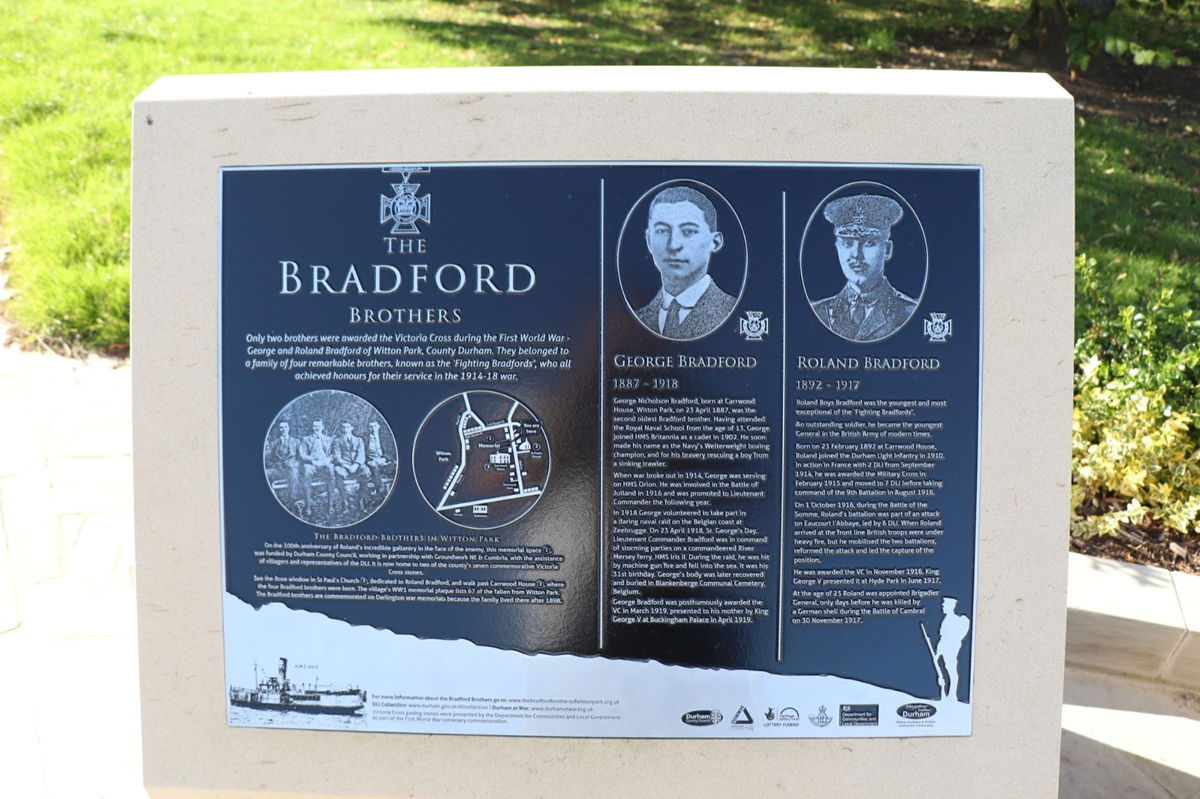 George Bradford was the second oldest brother and attended the Royal Navy School from 13. When war broke out, he was serving on HMS Orion. He was involved in the Battle of Jutland in 1916 being promoted to Lieutenant Commander the following year.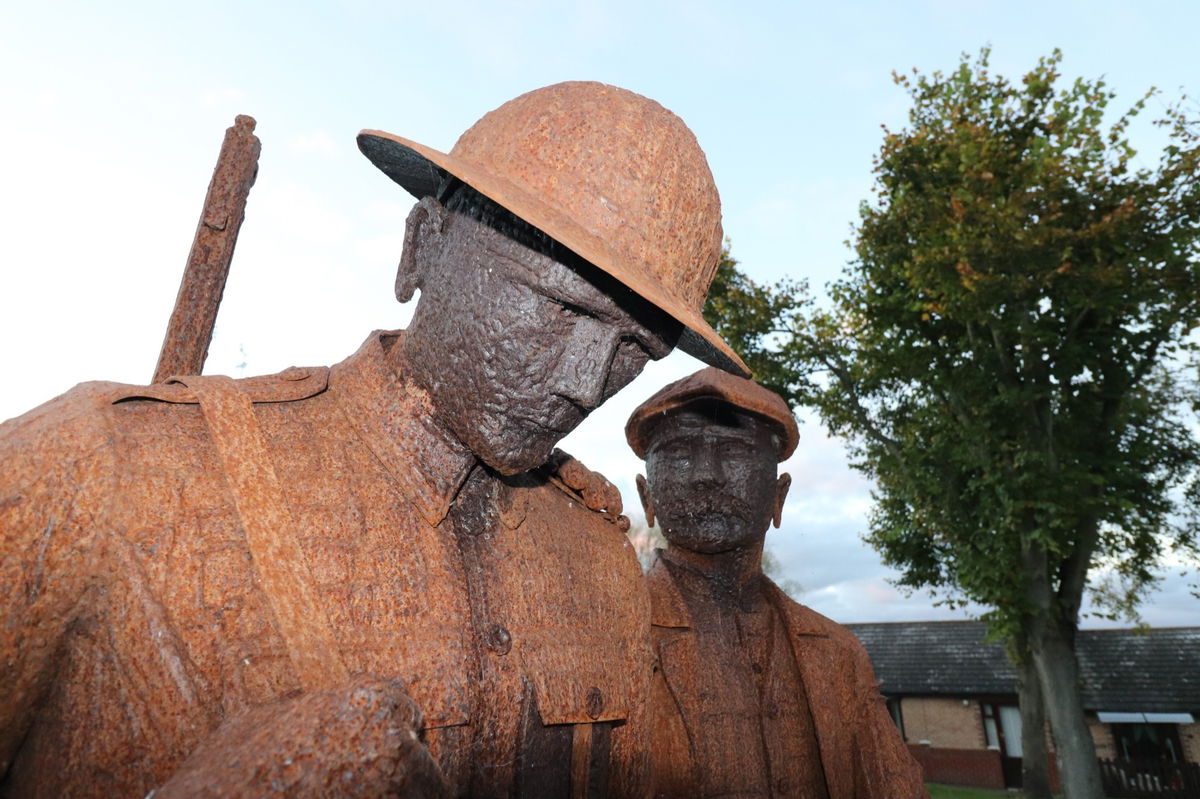 In 1918 he volunteered for a daring raid on the Belgium coast at Zeebrugge. On the 23rd of April, his 31st birthday, Lieutenant Commander Bradford was in charge of a storming party. During the raid he was hit by machine gun fire and fell into the sea.
His body was recovered and laid to rest in Blankenberge Communal Cemetery in Belgium. He was awarded the VC posthumously in March 1919, presented to his mother by King George V at Buckingham Palace.
Roland Bradford was the youngest brother. An outstanding soldier, he became the youngest General in the British Army of modern times. He joined the Durham Light Infantry in 1910. On the 1st October 1916 during the Battle of the Somme, his battalion was part of an attack force on Eaucount l'Abbaye.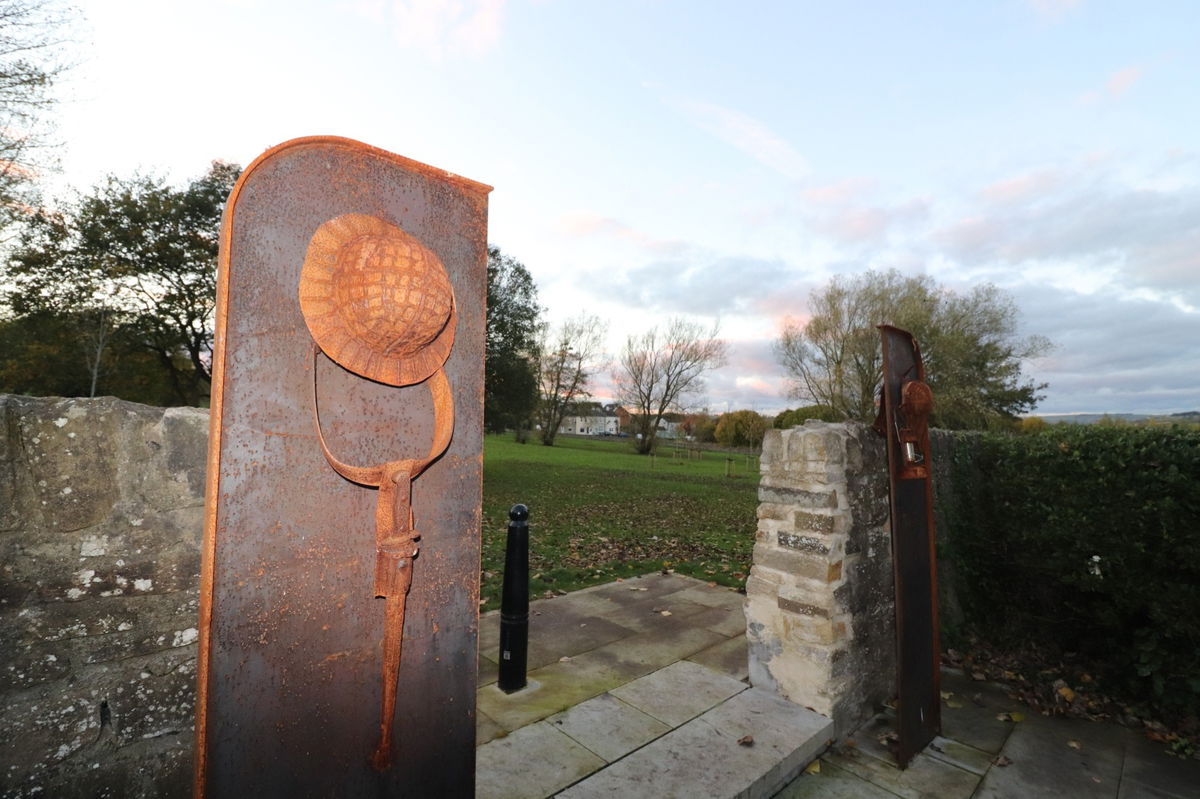 With the British under attack, he mobilised two battalions, reformed the attack and led the capture of the position. He was awarded the VC by King George V in Hyde Park in June 1917. He died aged 25 on the 30th November 1917 at the Battle of Cambrai being hit by a German shell days after being made a Brigadier General.
Behind the memorial is 68 trees planted in memory of those who lost their lives in the First World War from Witton Park. Their names along with those who served in the Second World War are on plaques to the entrance to the avenue.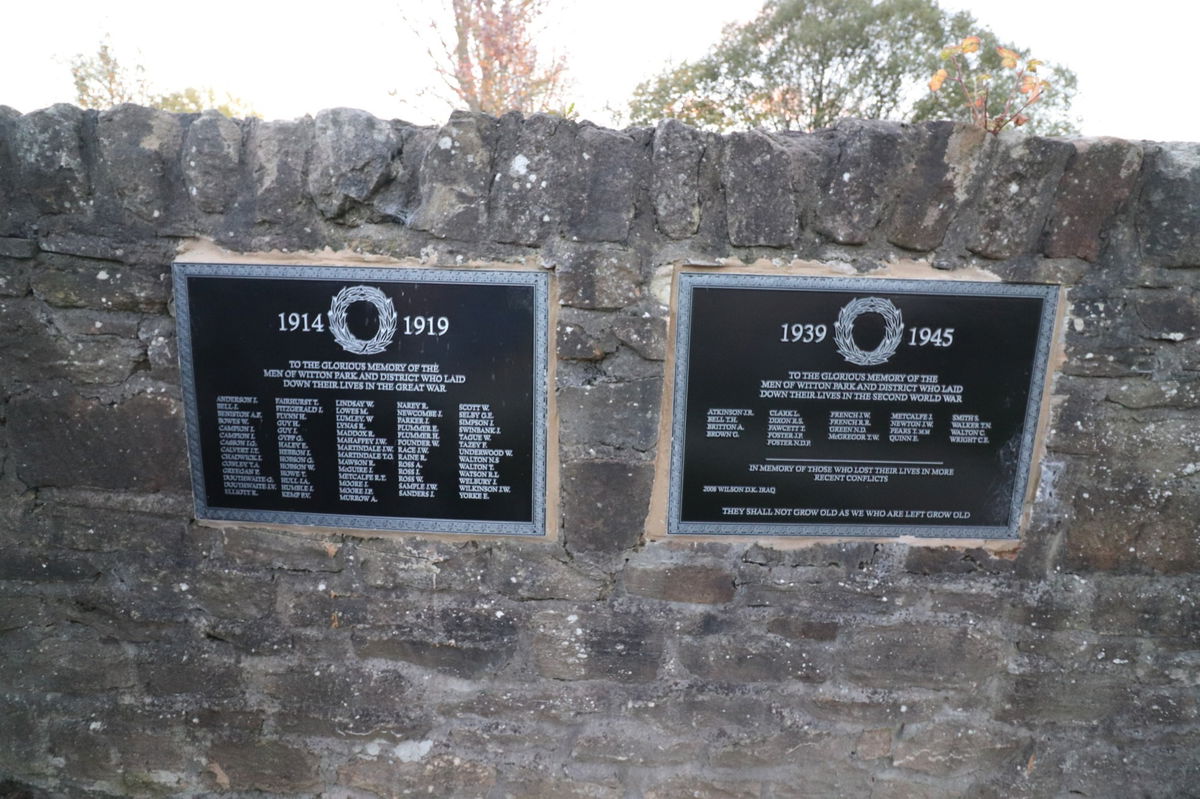 How To Find The Ball and The Bradford Boy
Where To Park For The Ball and The Bradford Boy?
Parking spaces available in the village.
Contributed by Ashley Lightfoot
I love history, exploring churches, castles and ruins with my camera in tow. I am a member of English Heritage. Northumberland is my second home and any chance I get, I'm up there with my Dad, who volunteers with the national park, discovering a little something with a story behind it. The rest of my time, I'm just a simple greenkeeper!
More Places from Ashley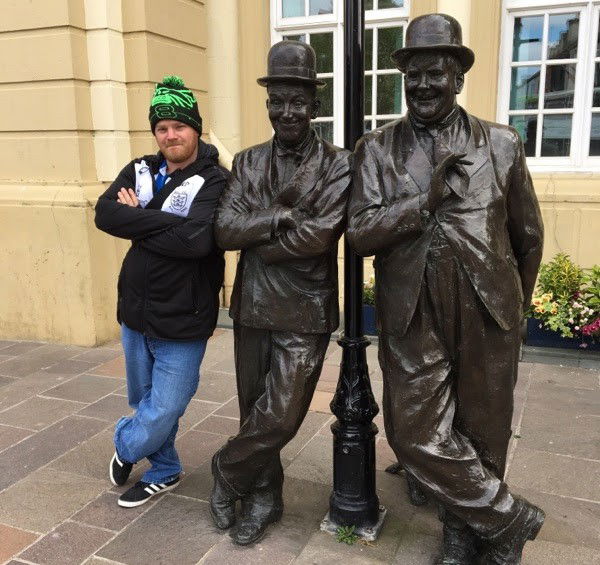 More Places In Bishop Auckland
Find more fabulous places in Bishop Auckland, County Durham and if you know of a place we haven't listed, then let us know.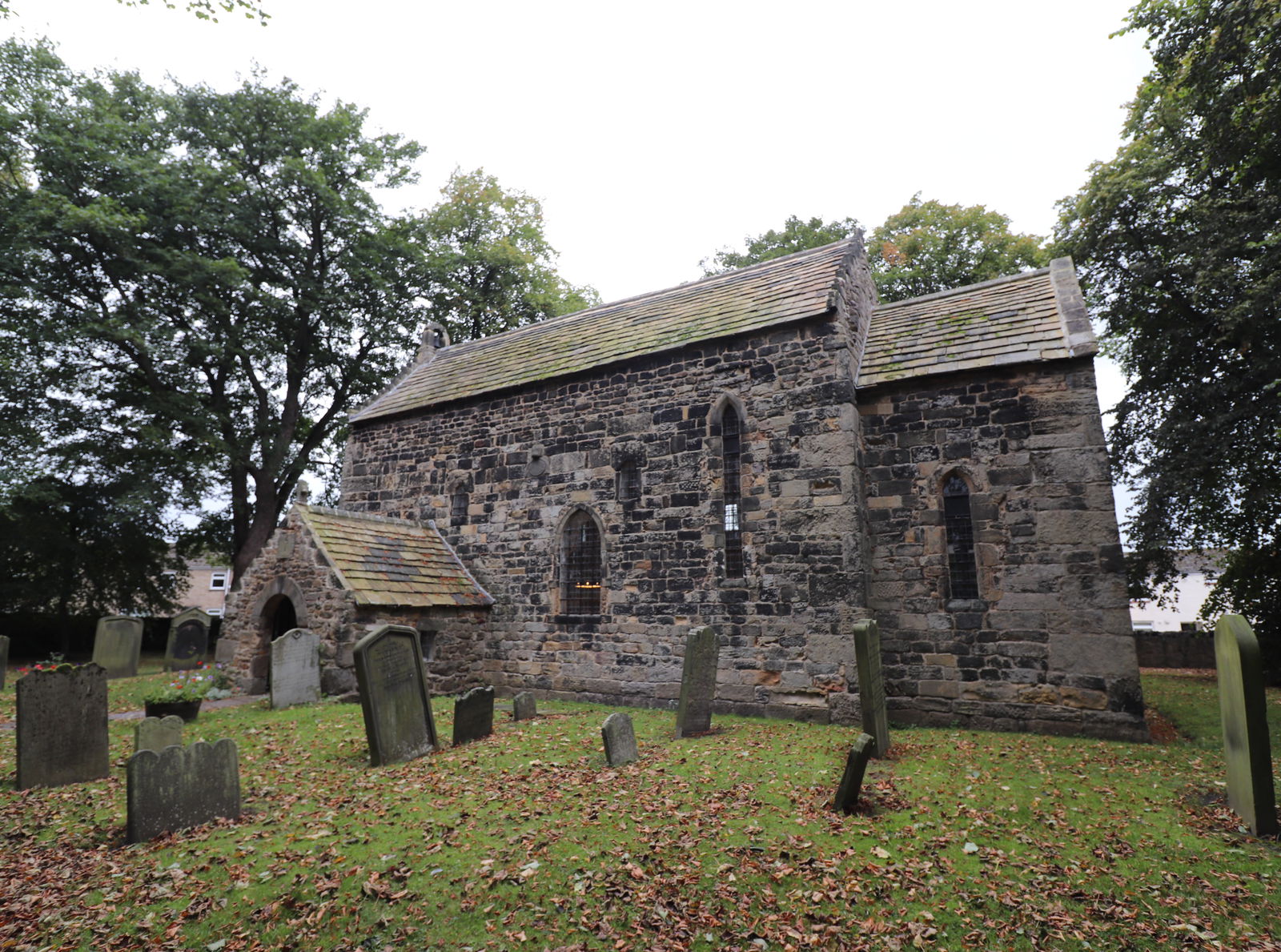 Escomb Saxon Church
Religious Place
Bishop Auckland
County Durham
Founded about AD 670–675, it is one of the oldest Anglo-Saxon churches in England.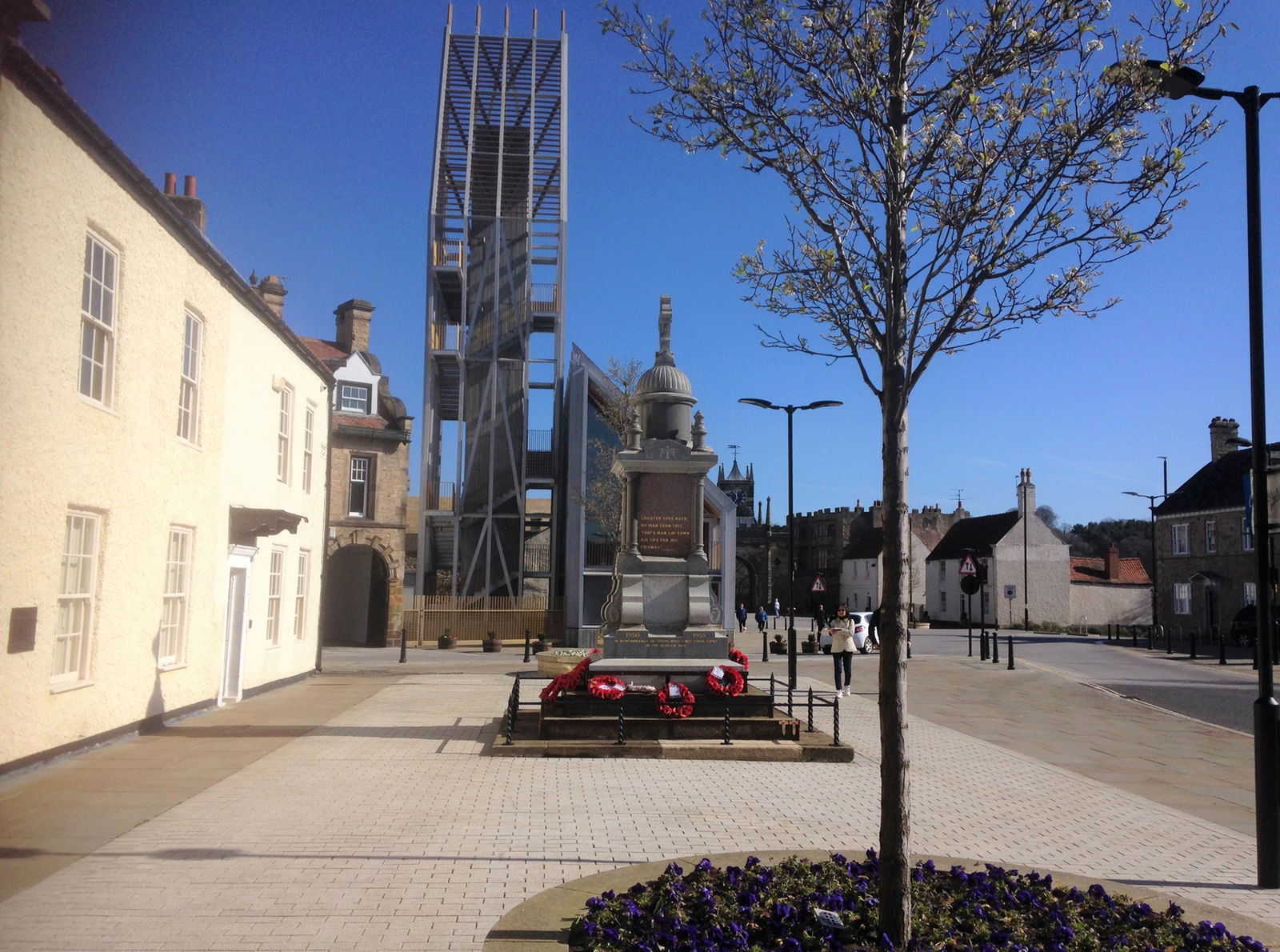 Auckland Tower
Building
Bishop Auckland
County Durham
A tower based on a siege engine amongst eclectic buildings
Low Barnes Nature Reserve
Landscape
Bishop Auckland
County Durham
A 47 hectare nature reserve near Witton le Wear created on an area of former sand and gravel quarry and sewerage treatment works.
More Statues
So this statue wasn't enough and you want more? Don't worry we have you covered.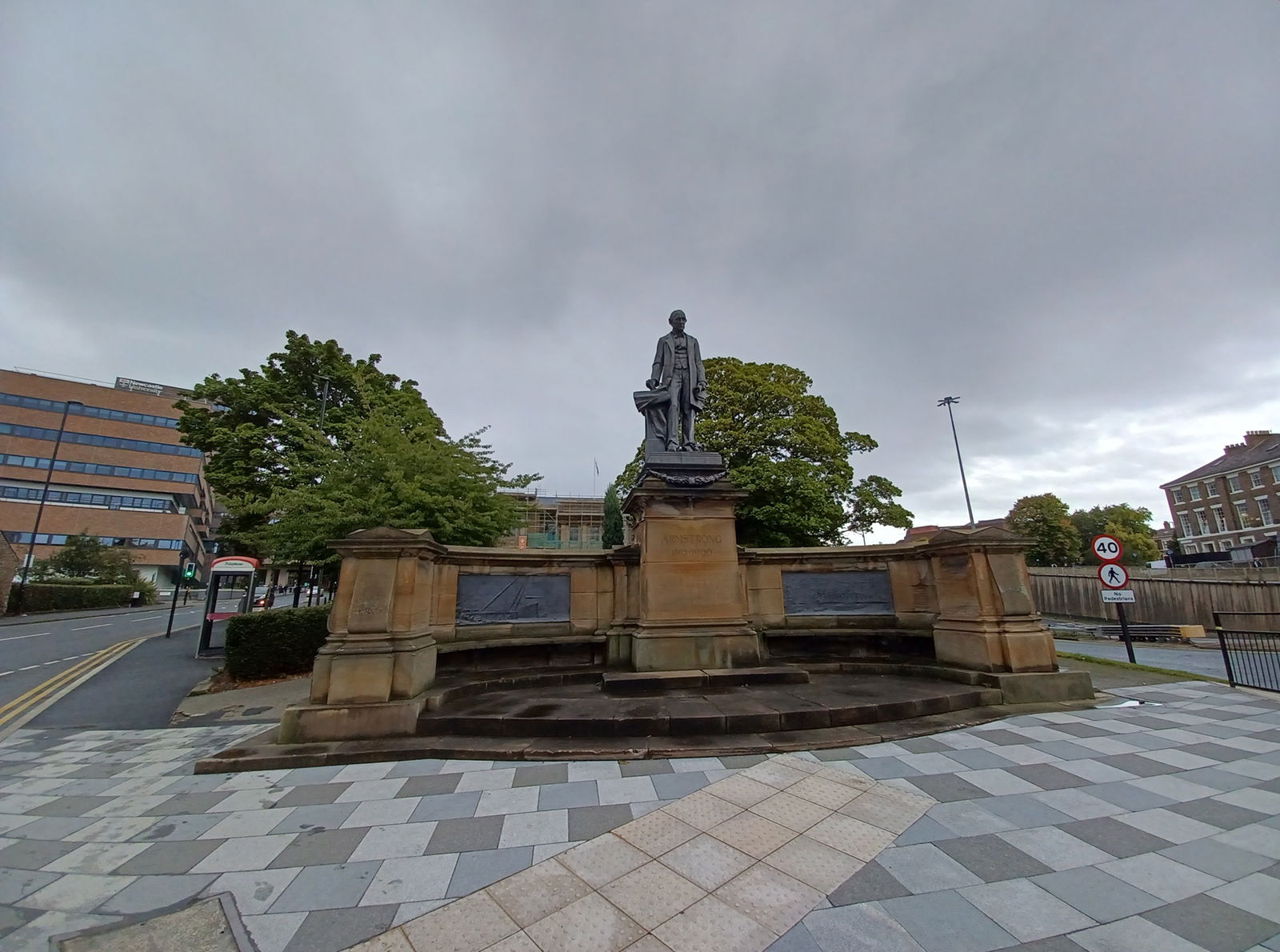 Armstrong Memorial
Statue
Newcastle City Centre
Tyne And Wear
A life sized bronze sculpture in memory of Lord Armstrong on Barras Bridge outside the Hancock Museum.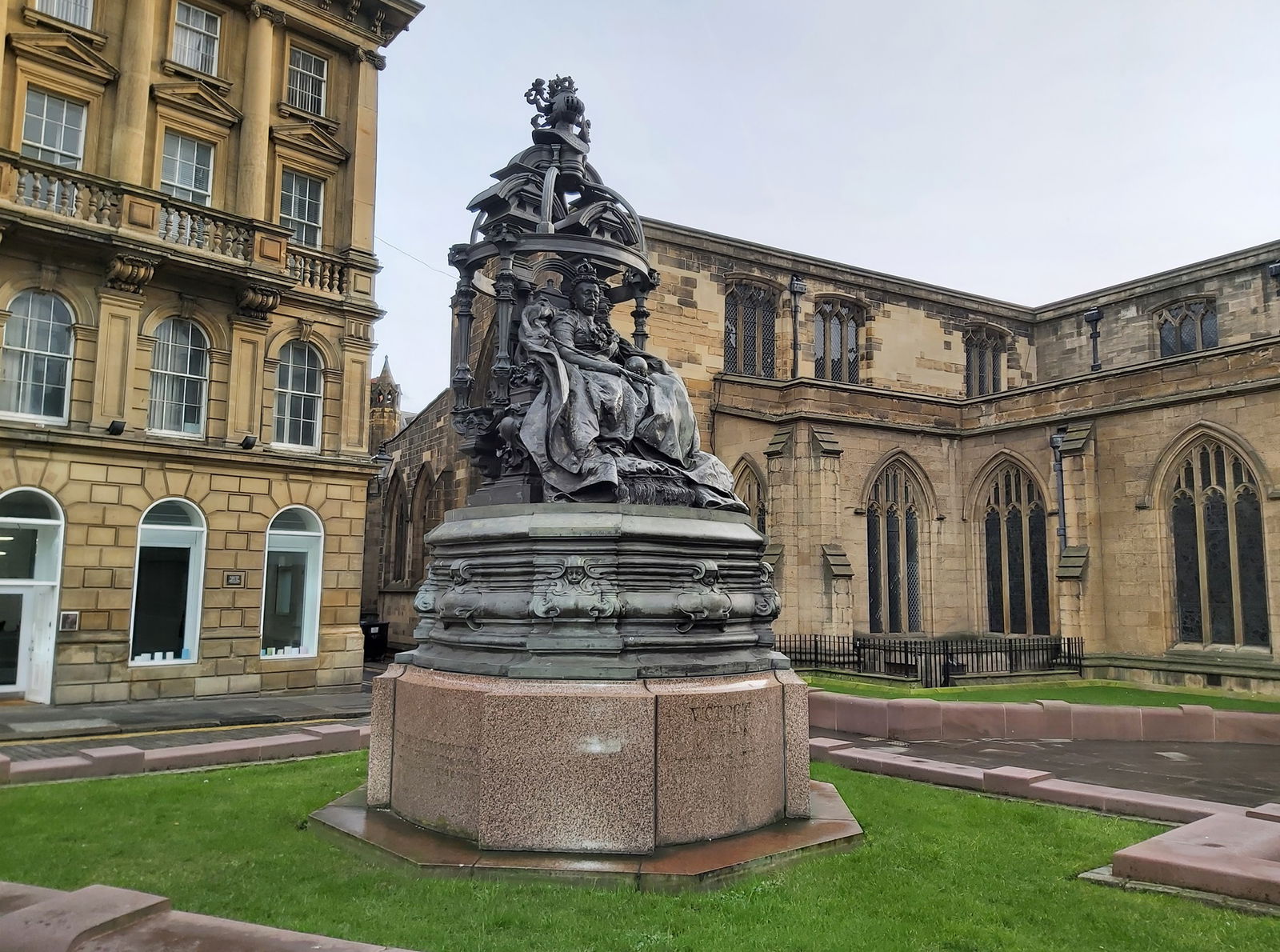 Queen Victoria Statue - Newcastle
Statue
Newcastle City Centre
Tyne And Wear
A statue of Queen Victoria in St Nicholas' Square to commemorate 500 years of Shrievalty.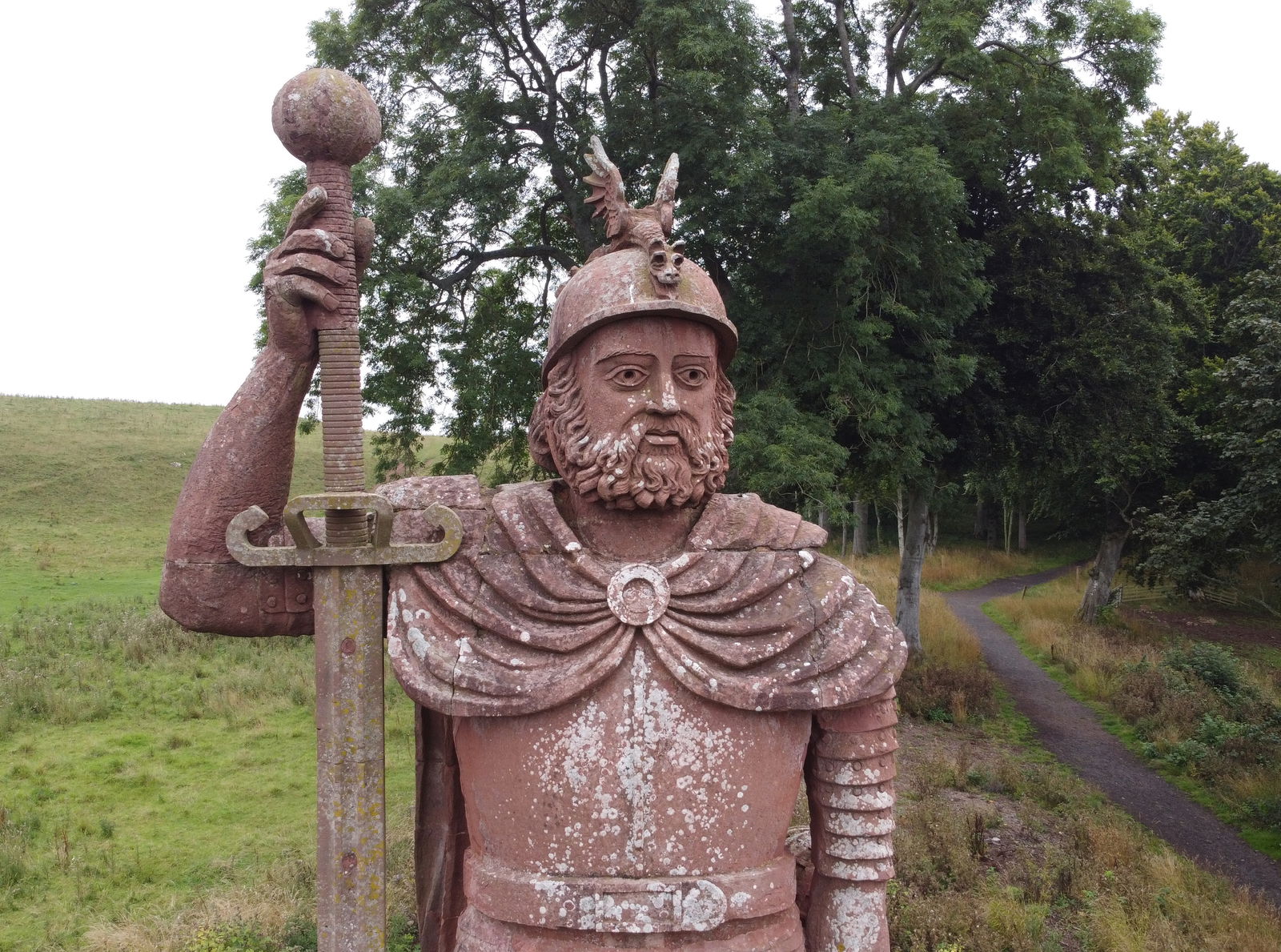 William Wallace Statue
Statue
Melrose
Borders
A red sandstone statue of of William Wallace overlooking the River Tweed Valley near Melrose.
Find Us On Facebook
We post all our new places daily on our Facebook Groups page, so join the group today and be notified when we add a new place.
Join Our Facebook Group