Richard Grainger Memorial Fountain
Fountain
Newcastle City Centre
Tyne And Wear
Richard Grainger Memorial Fountain
Fountain In Newcastle City Centre, Tyne And Wear
A memorial fountain dedicated to Richard Grainger, the builder famous for his partnership with architect John Dobson.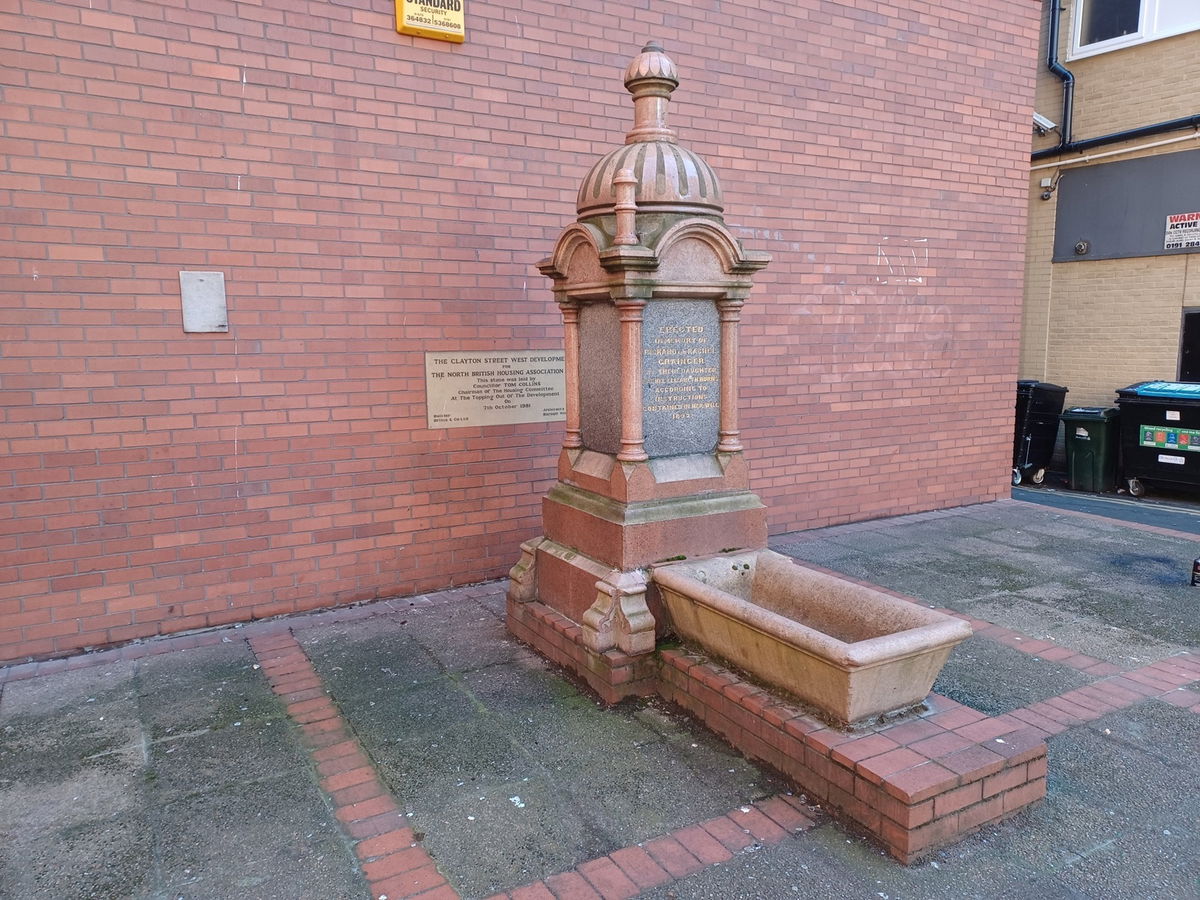 Richard Grainger is perhaps best known for his partnership with the Architect John Dobson, which saw them design and build much of Newcastle city centre. Between the years of 1824 and 1826 Grainger built the majority of Blackett Street and Eldon Square (as it was rather than the shopping centre we know today), in 1829 they built Leazes Terrace and Crescent and then in 1832 they built the Royal Arcade on Pilgrim Street. Sadly the latter was demolished in 1963 to make way for the Central Motorway and Swan House roundabout, a fine exchange I think you will agree?
It was in 1839 that they completed their masterpiece and by far most ambitious project together. Covering a total of 49,000m2, 12 acres in old money, the three new thoroughfares of Grey Street, Grainger Street and Clayton Street along with numerous side streets and links, and the Central Exchange and Grainger Market (if you build it you have every right to have a few parts named after yourself!) can safely be called some of the best streets in the UK if not the world. The area was actually only called "Grainger Town" in 1991 after Newcastle City Council and the Grainger Town partnership got together to co-ordinate the areas regeneration.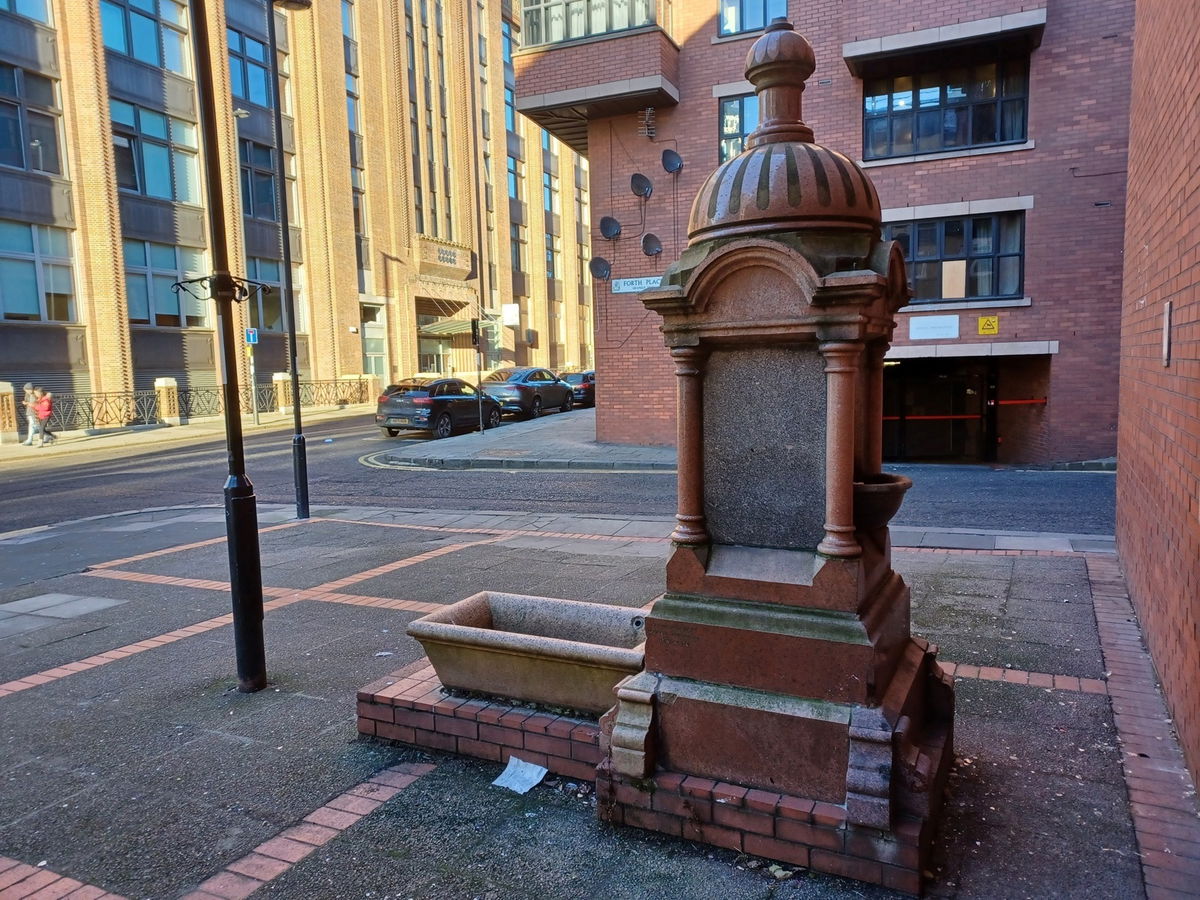 In celebration of Grainger, a pink and grey granite horse trough and drinking fountain was constructed by Elswick Court Marble Works Co. Newcastle on Neville Street and was paid for by their Daughter. The fountain is no longer working but is Grade II* listed and its official list entry states that it comprises a "Plinth, corner shafts and cornice with semi-circular pediments; dome and finial. Semi-circular basin on rear; rectangular trough in front". It was moved from Neville Street to its present site on Waterloo Street in the 1950s.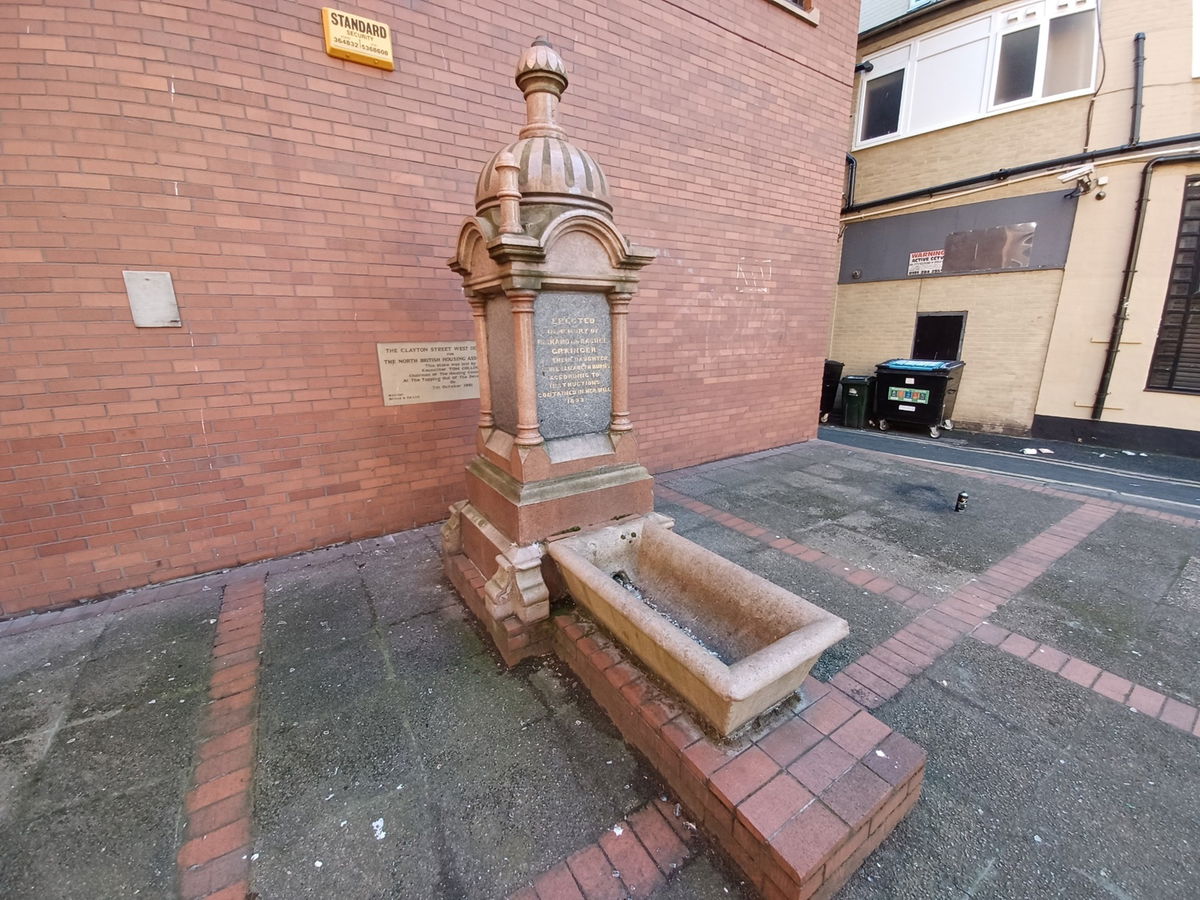 The inscription on the fountain reads;
"Erected in memory of Richard and Rachel Grainger by their Daughter Rachel Elizabeth Burns according to instructions contained in her will 1892".
While the fountain is ornate and a lovely memorial in itself, his buildings are probably a greater celebration of his contribution to Newcastle Upon Tyne.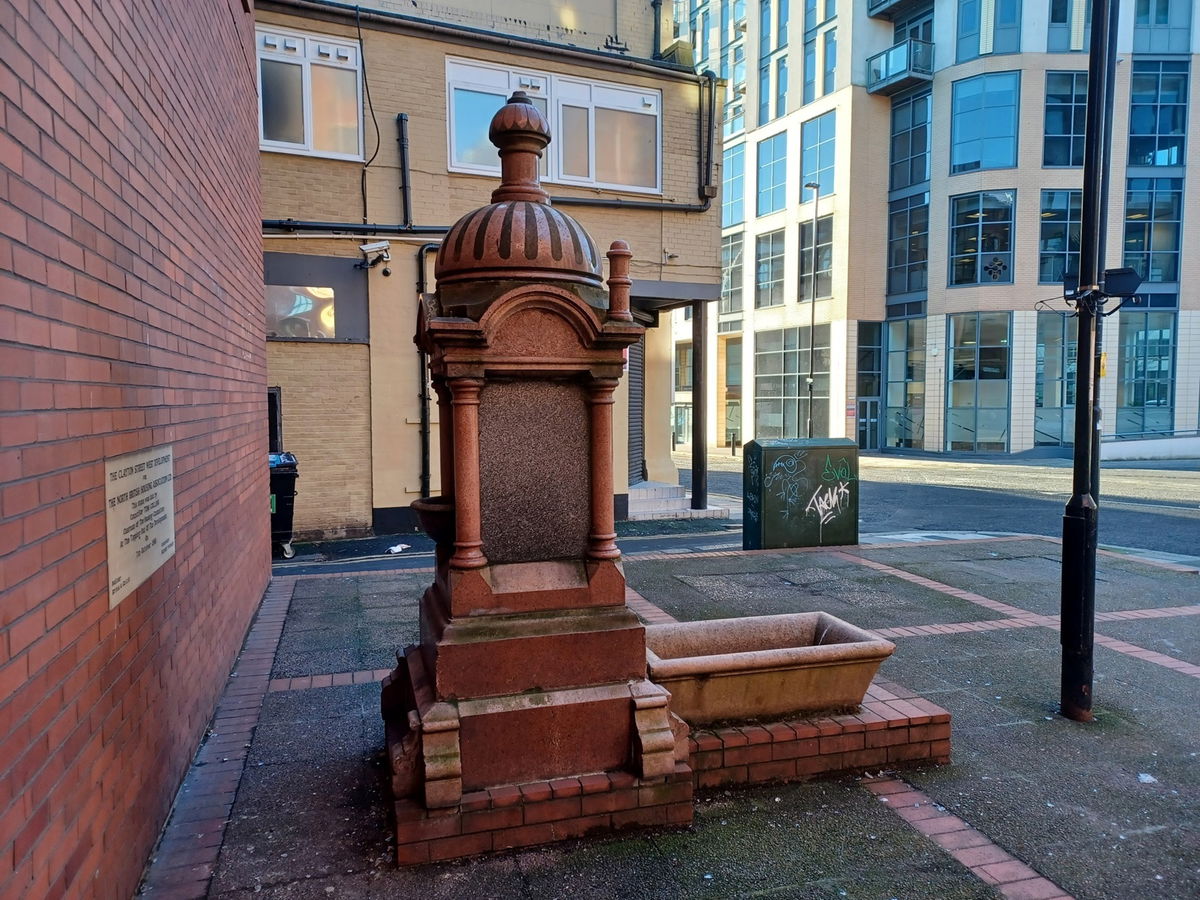 How To Find Richard Grainger Memorial Fountain
Where To Park For Richard Grainger Memorial Fountain?
Show Parking On Google Maps
Lat / Long
54.969181, 54.969181
What three words
Parking can be found on Waterloo Street or in the Grainger Town Car Park opposite the fountain.
Contributed by Andrew Gardner
I love being outdoors, in nature, and experiencing the relaxation it brings. Wandering through the northern countryside seeing unexpected buildings, historic places and occasionally surprised wildlife is one of life's great pleasures.
More Places from Andrew
More Places In Newcastle City Centre
Find more fabulous places in Newcastle City Centre, Tyne And Wear and if you know of a place we haven't listed, then let us know.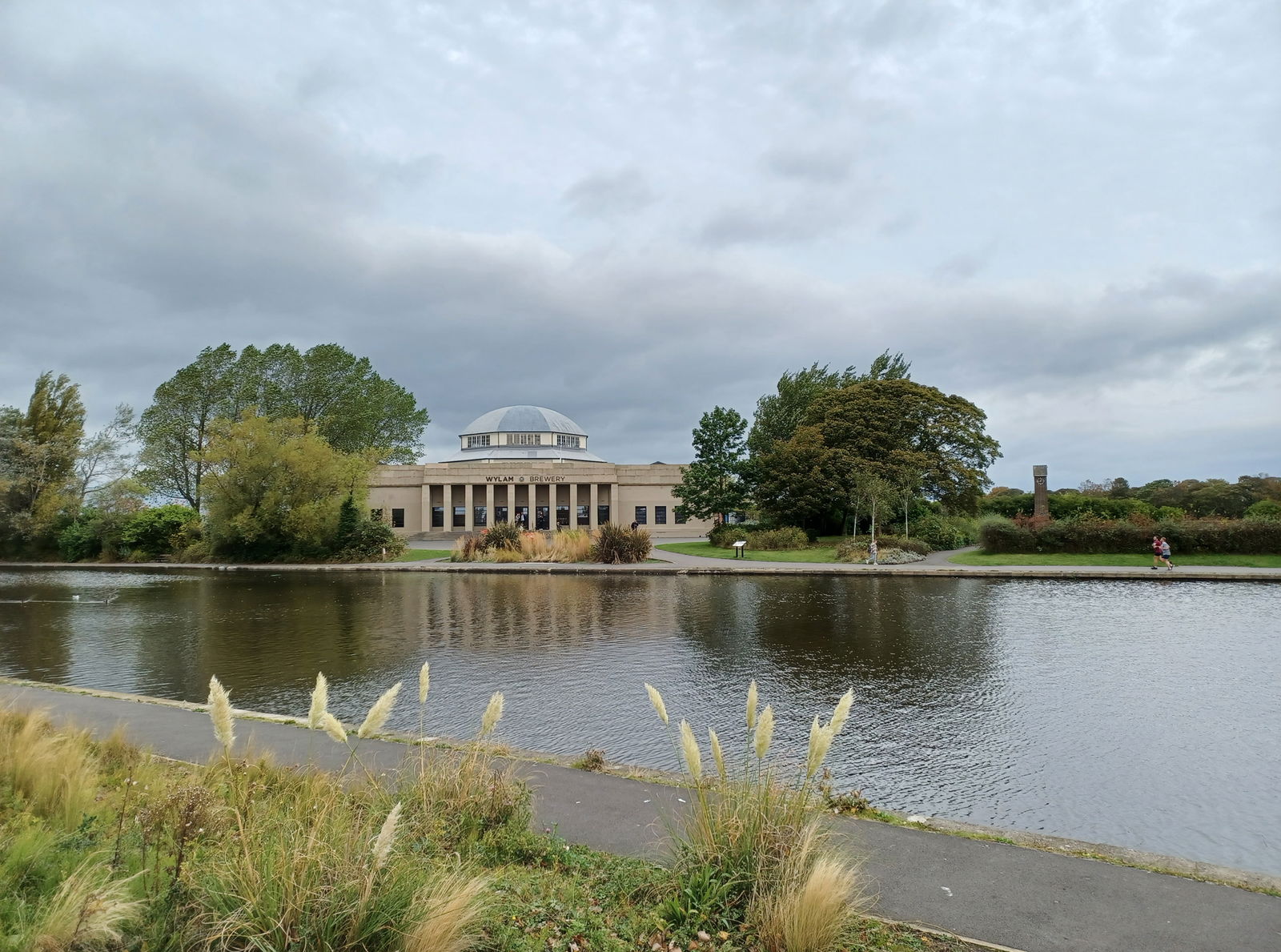 Exhibition Park
Landscape
Newcastle City Centre
Tyne And Wear
A 15 hectare public park, right in the centre of Newcastle, dating from the 1880s and associated with, and named after two major exhibitions, the Royal Jubilee Exhibition of 1887 and the 1929 North East Coast Exhibition.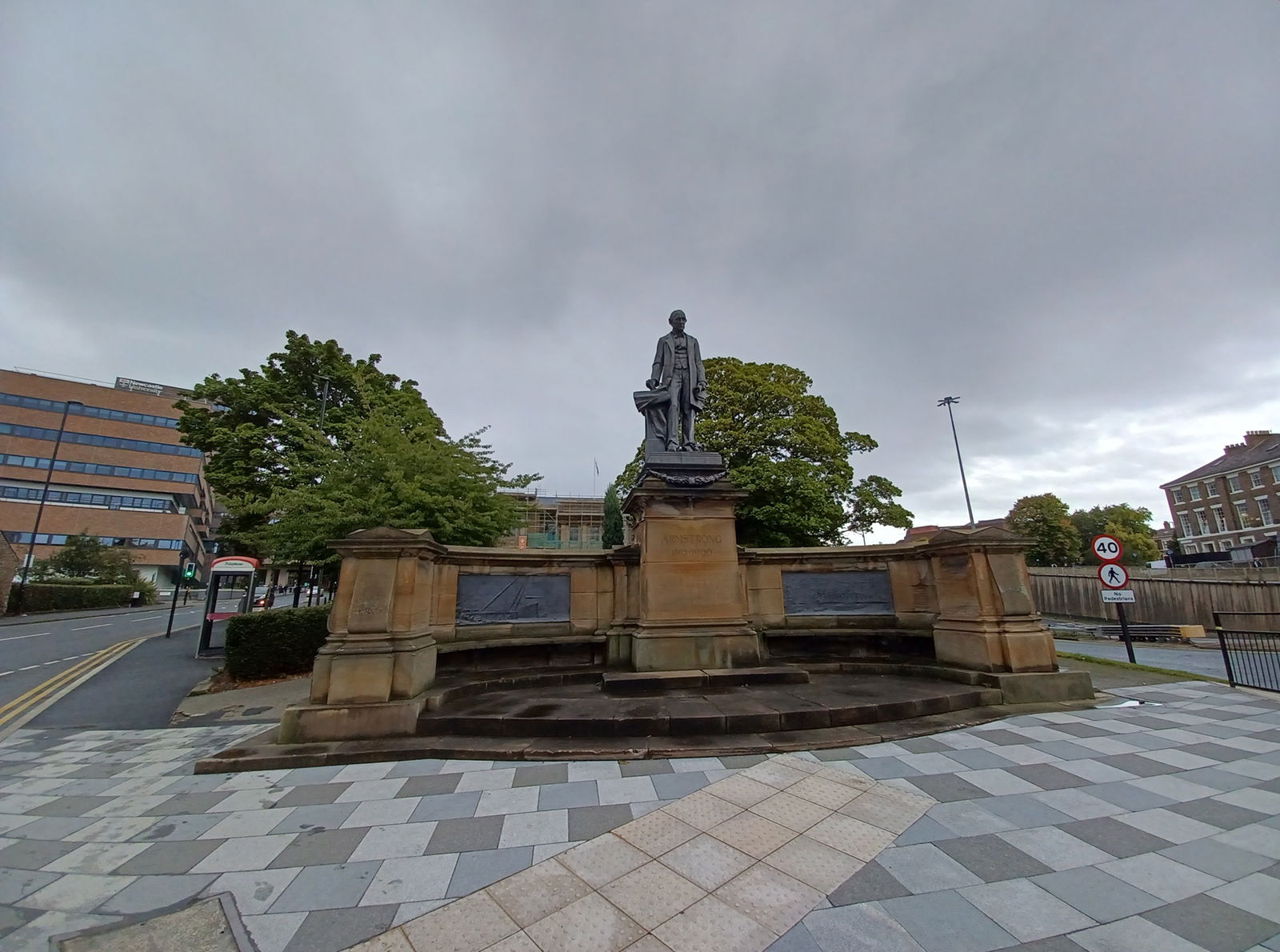 Armstrong Memorial
Statue
Newcastle City Centre
Tyne And Wear
A life sized bronze sculpture in memory of Lord Armstrong on Barras Bridge outside the Hancock Museum.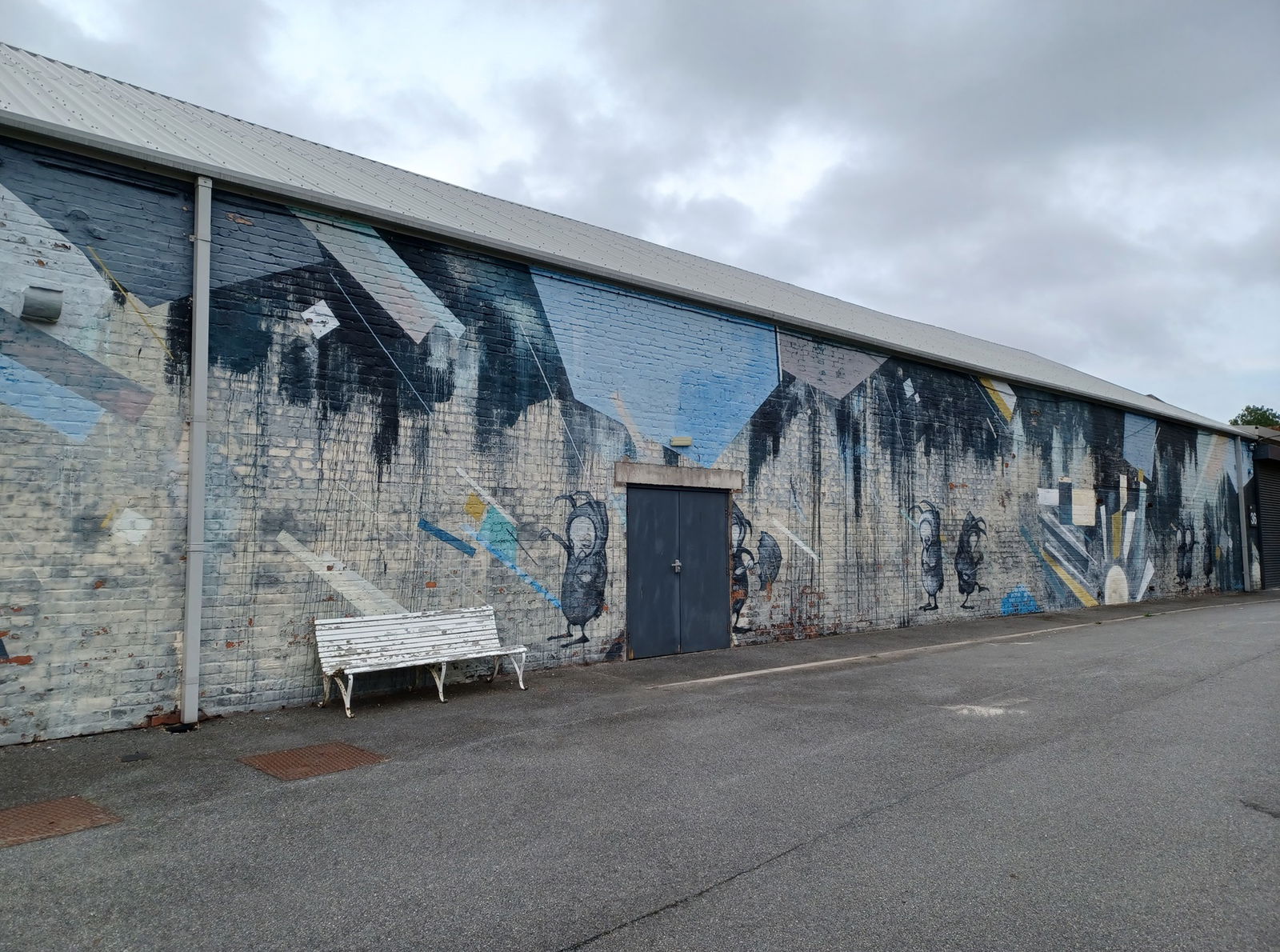 White Walls Project
Art
Newcastle City Centre
Tyne And Wear
A series of art installations created to celebrate the regeneration of the Hoults Yard estate between 2011 and 2020.
More Fountains
So this fountain wasn't enough and you want more? Don't worry we have you covered.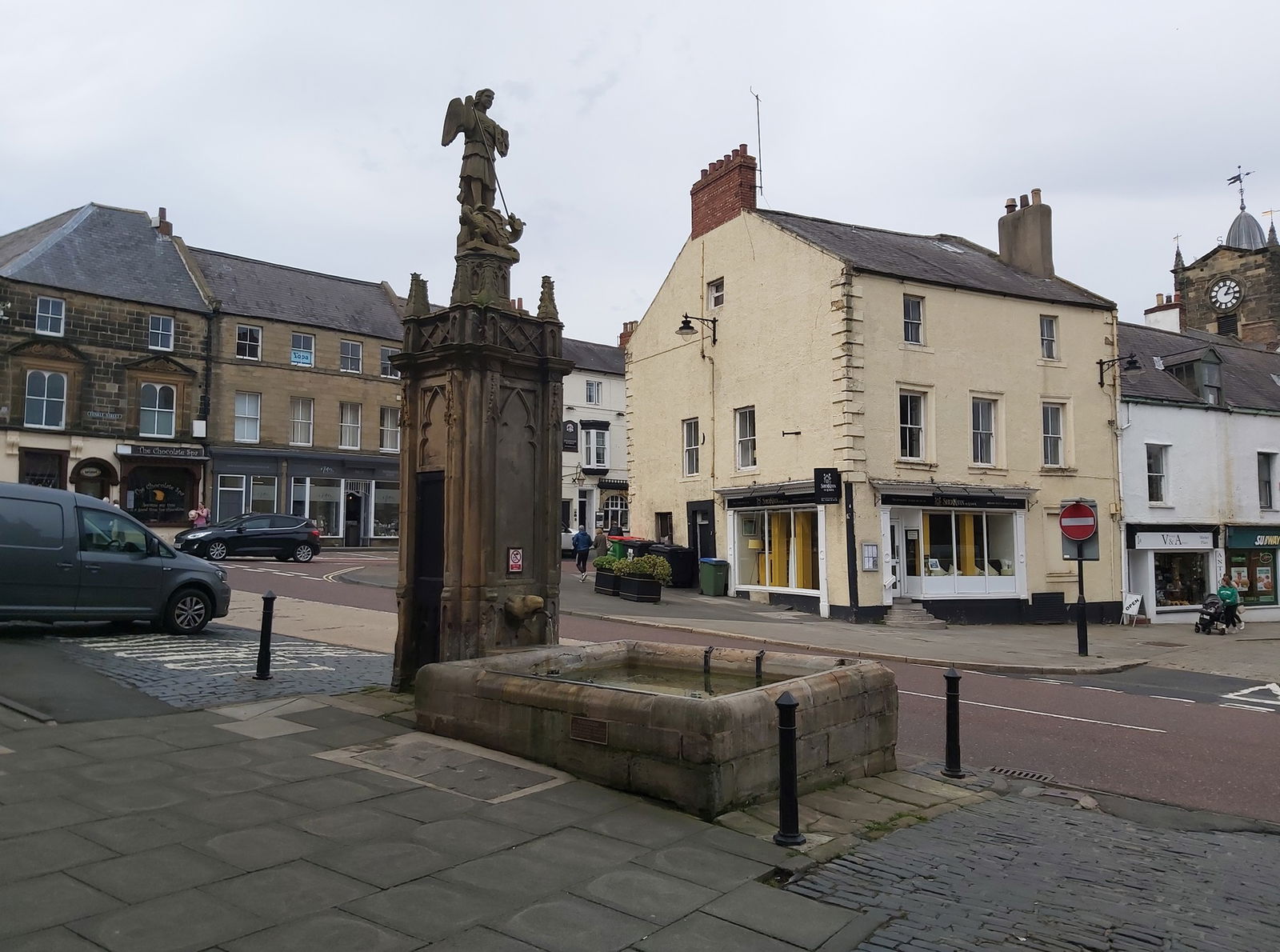 Alnwick Pants
Fountain
Alnwick
Northumberland
Fountains and water troughs throughout Alnwick that were once used to provide clean water.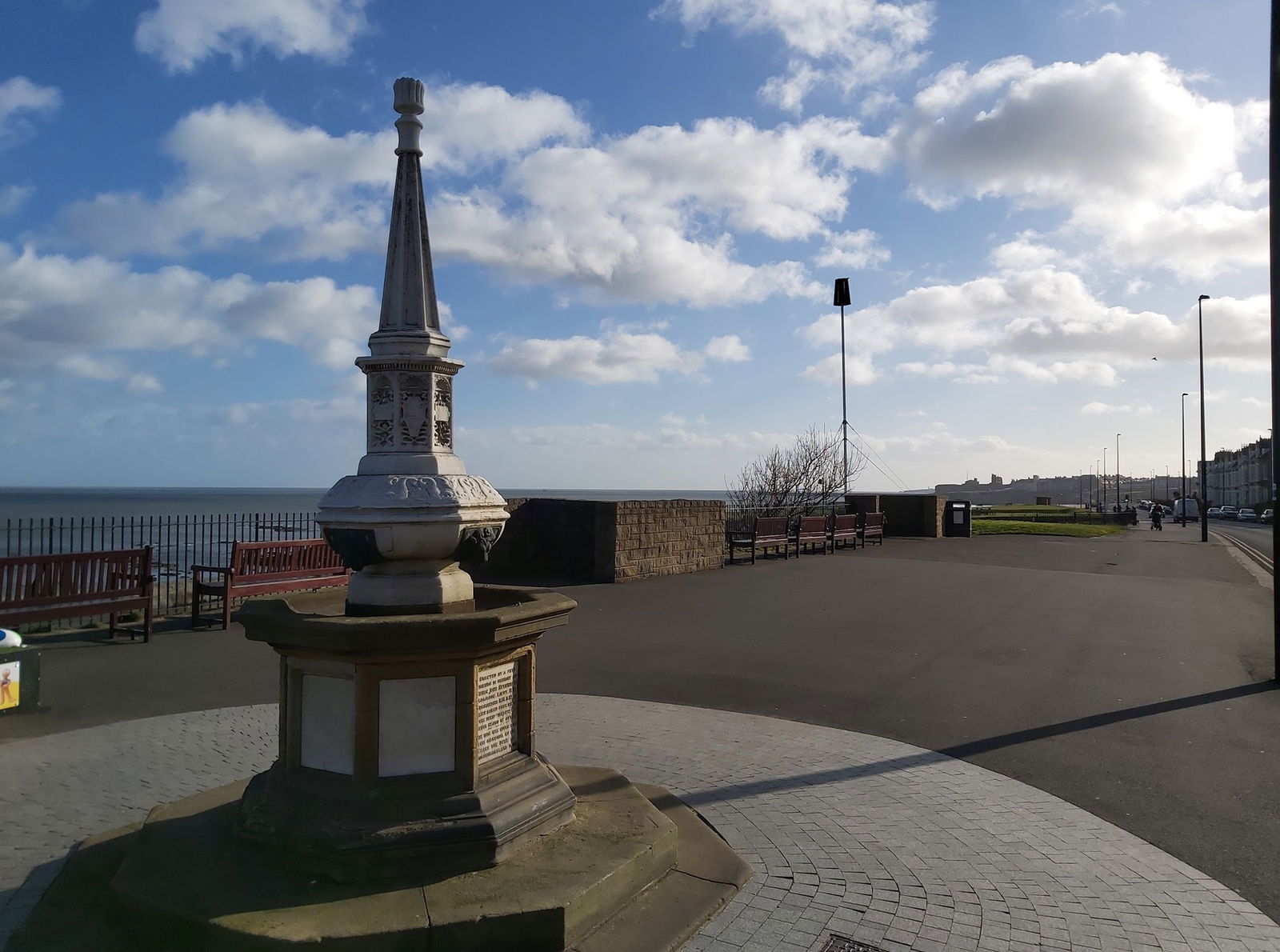 Adamson Memorial Drinking Fountain
Fountain
Cullercoats
Tyne And Wear
A 19th century fountain dedicated to Bryan Adamson, a lieutenant of the HMS Wasp that was lost at sea.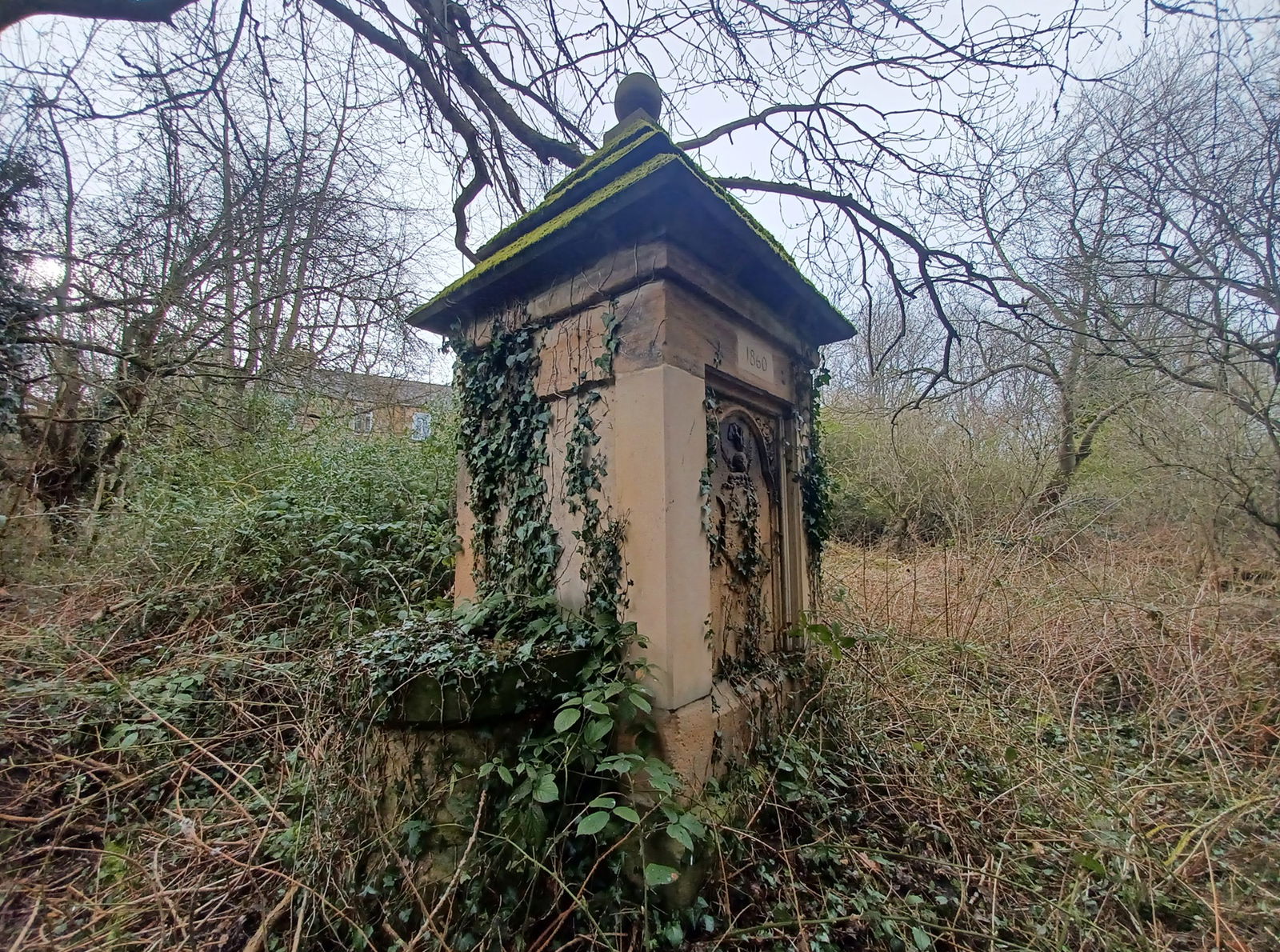 Cowen Drinking Fountains
Fountain
Gateshead
Tyne And Wear
Two drinking fountains given to the people of Blaydon by Joseph Cowen in the 1860s.
Find Us On Facebook
We post all our new places daily on our Facebook Groups page, so join the group today and be notified when we add a new place.
Join Our Facebook Group