Saint Mary's Well
Religious Place
Jesmond Dene
Tyne And Wear
Saint Mary's Well
Religious Place In Jesmond Dene, Tyne And Wear
A small well linked to the nearby St. Mary's Chapel.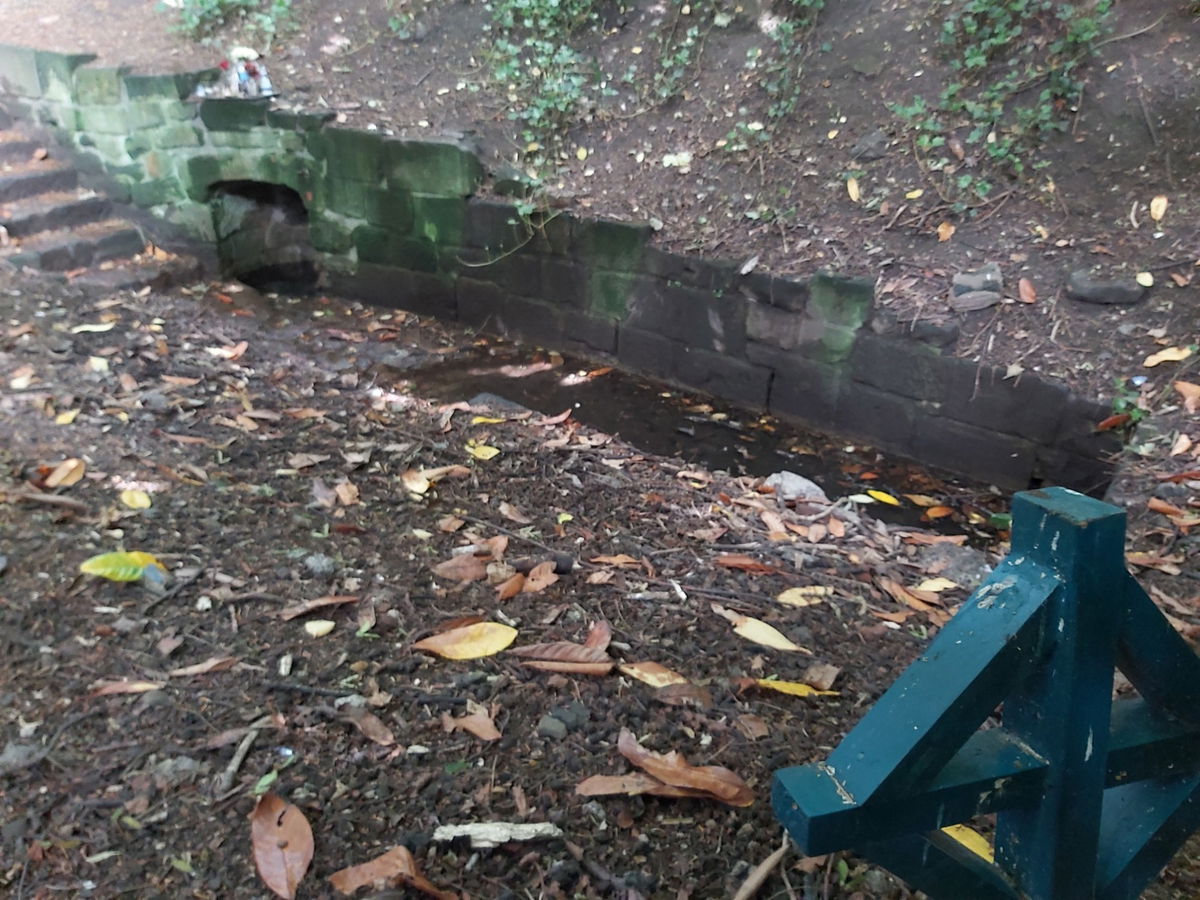 Just a short walk from St. Mary's Chapel, in the middle of a busy Newcastle suburb lies St. Mary's Well. It's very ease to walk past the small gate in a woody area, so check the map below for where it exactly is. Depending on the weather and time of day the well can flip between serene, to mysterious to slightly creepy.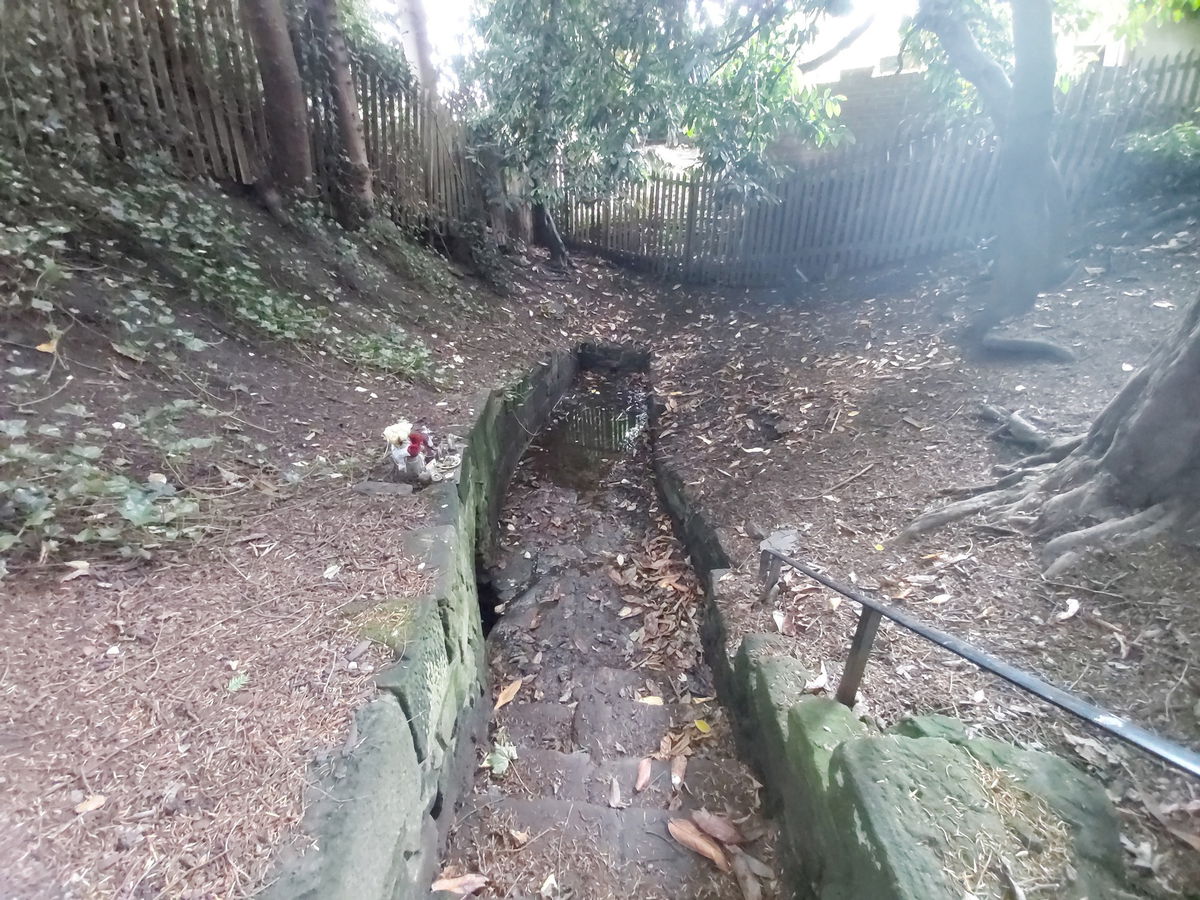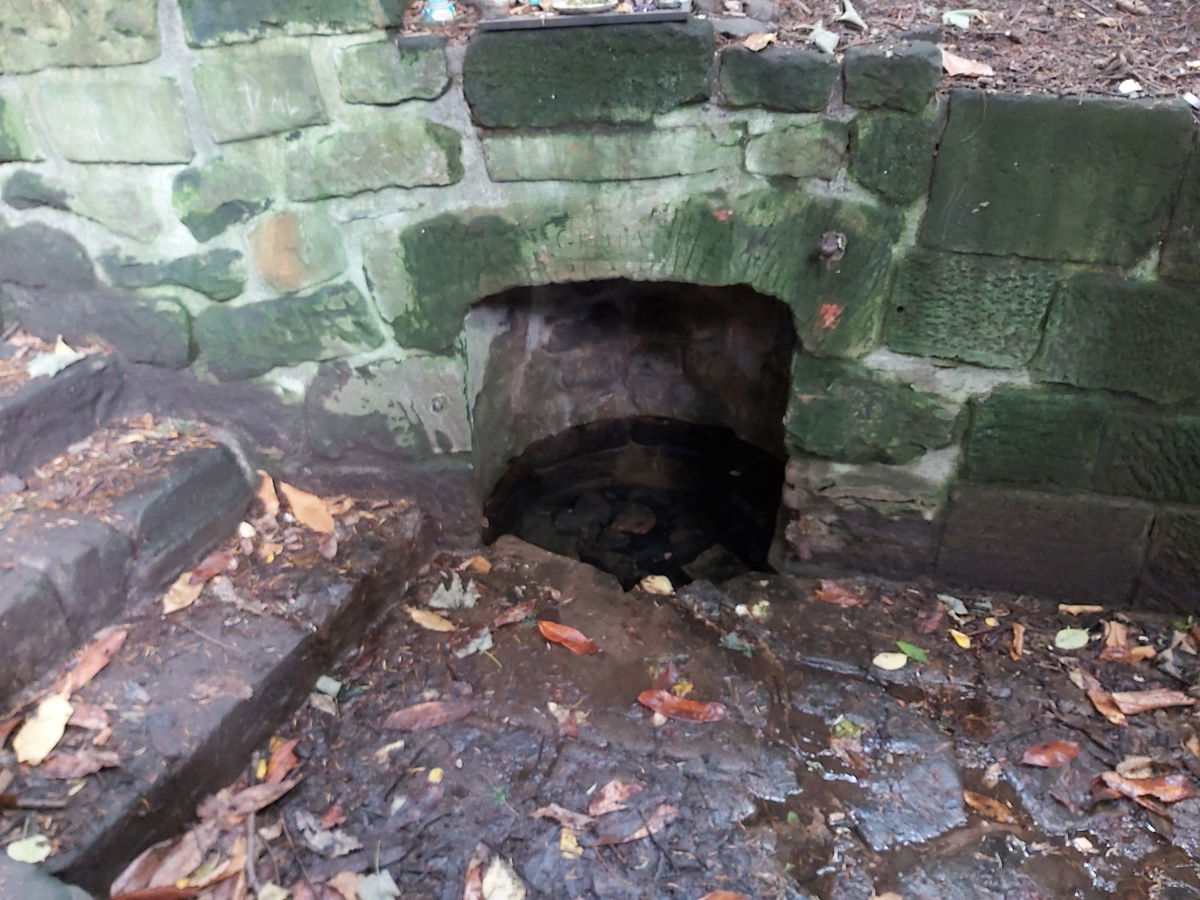 Although the chapel dates back to the 12th century, the well itself is much later and from the 17th-century. It is thought that there may have been a well of greater antiquity associated with St Mary's Chapel, which was a place of pilgrimage in the medieval period.
Be careful walking down the steps to the well as it can be a little slippery. The well itself is simple and unassuming. It consists of a pool of water with a stone arch above it, in which the word "GRATIA" once part of the inscription "Ave Maria gratia plena," can still be seen.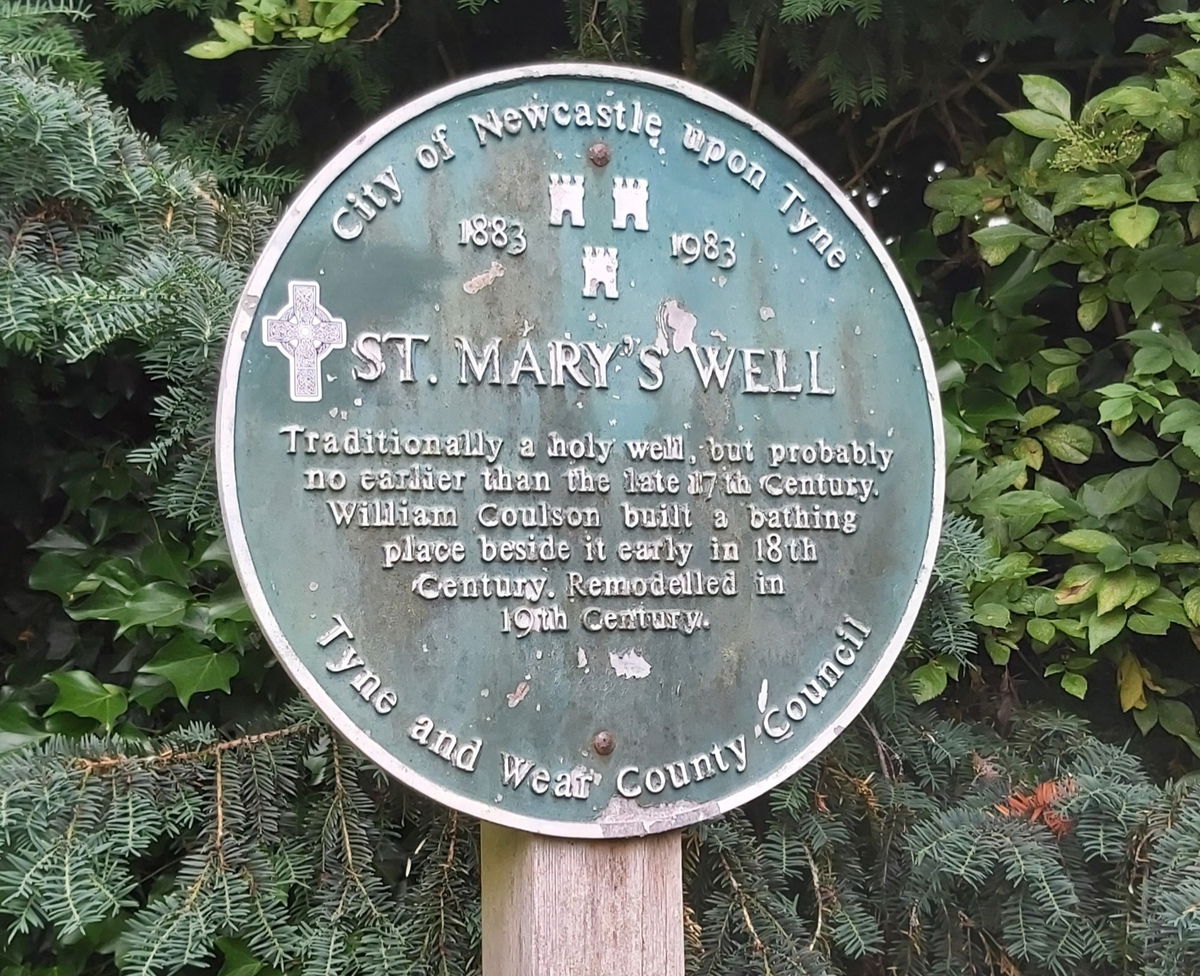 There are usually a range of offerings around the well including small statues, coins, hand-written notes, flowers and crosses.
Holy wells are water sources with specifically Christian associations. The custom of venerating springs and wells as sacred sites is also known to have characterised pre-Christian religions in Britain and, although Christian wells have been identified from as early as the 6th century AD, it is clear that some holy wells originated as earlier sacred sites. The cult of holy wells continued throughout the medieval period.
Its condemnation at the time of the Reformation (c.1540) ended new foundations but local reverence and folklore customs at existing holy wells often continued, in some cases to the present day. The holy wells sometimes functioned as sites for baptism but they were also revered for less tangible reasons, some of which may have had origins in pre- Christian customs, such as folklore beliefs in the healing powers of the water and its capacity to effect a desired outcome for future events.
Associated rituals often evolved, usually requiring the donation of an object or coin to retain the 'sympathy' of the well for the person seeking its benefits. At their simplest, holy wells may be unelaborated natural springs with associated religious traditions. Structural additions may include lined well shafts or conduit heads on springs, often with a tank to gather the water at the surface.
The roofing of walled enclosures to protect the water source and define the sacred area created well houses which may be simple, unadorned small structures closely encompassing the water source, or larger buildings, decorated in the prevailing architectural style and facilitating access with features such as steps to the water source and open areas with stone benching where visitors might shelter.
At their most elaborate, chapels, and sometimes churches, may have been built over the well or adjacent well house. The number of holy wells is not known but estimates suggest at least 600 nationally. They provide important information on the nature of religious beliefs and practices and on the relationship between religion and the landscape during the medieval period.
St Mary's Well is a well preserved example of this class of monument.
Source - historicengland.
How To Find Saint Mary's Well
Where To Park For Saint Mary's Well?
Show Parking On Google Maps
Lat / Long
54.992629, 54.992629
What three words
Park outside St Mary's Chapel and you can walk to it from here.
Contributed by Simon Hawkins
Thanks for checking out this place on the Fabulous North! I do enjoy a wander out in to the countryside trying to find hidden gems that not many people know about. You can't beat a rogue Pele tower up a remote hill or a mysterious stone circle or a stunning waterfall secluded in a forest.
More Places from Simon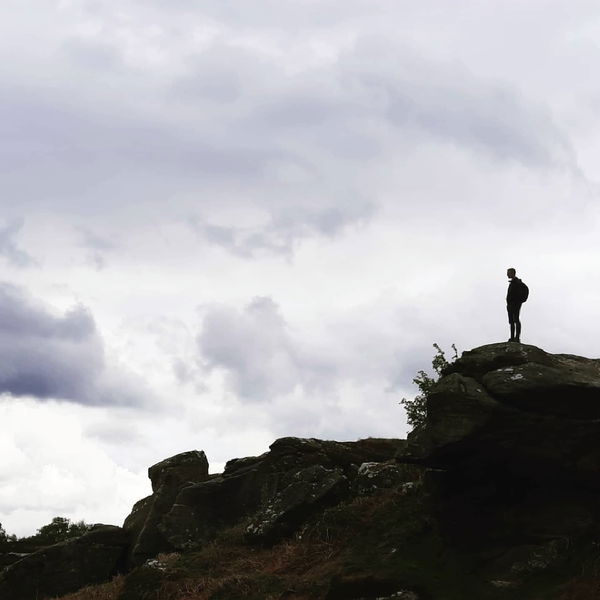 More Places In Jesmond Dene
Find more fabulous places in Jesmond Dene, Tyne And Wear and if you know of a place we haven't listed, then let us know.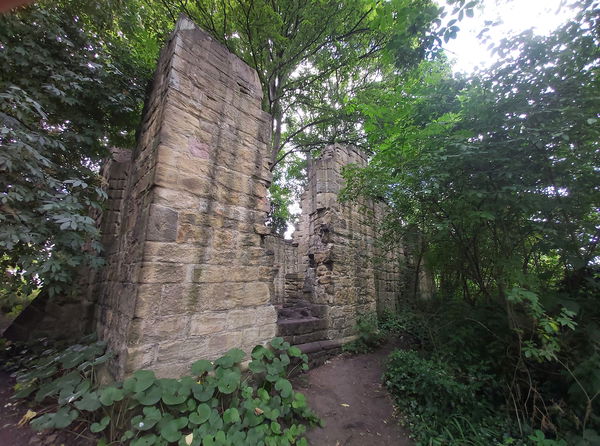 Saint Mary's Chapel
Religious Place
Jesmond Dene
Tyne And Wear
A ruined chapel that was once a popular place for pilgrimages.
Heaton Windmill
Windmill
Jesmond Dene
Tyne And Wear
An old ruined windmill sitting in Armstrong Park.
More Religious Places
So this religious place wasn't enough and you want more? Don't worry we have you covered.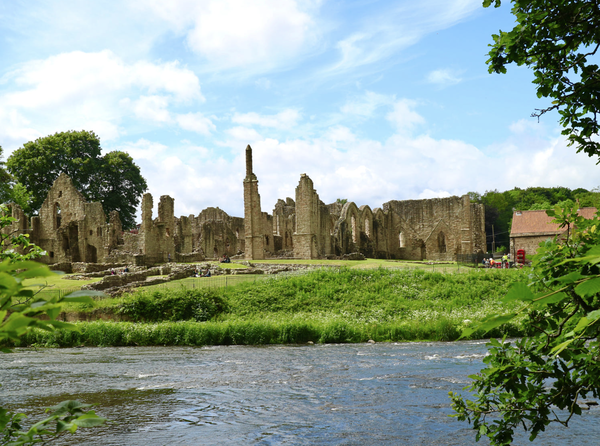 Finchale Priory
Religious Place
Framwellgate Moor
County Durham
Finchale Priory was a benedictine priory founded in 1196 on the site of the hermitage of Saint Godric.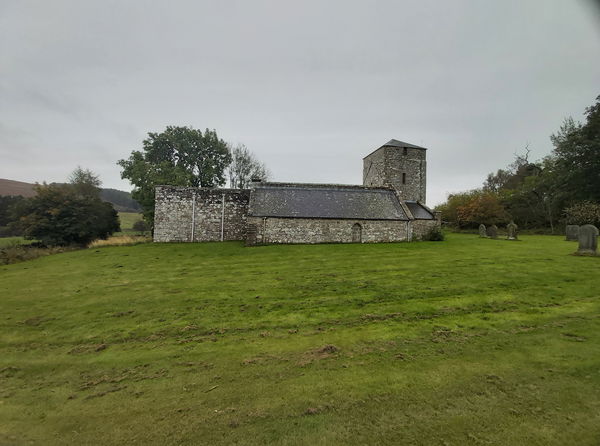 The Church of Our Lady
Religious Place
Seaton Valley
Northumberland
A delightful 12th-century church tucked away beside the magnificent Seaton Delaval Hall.
Never Miss A Fabulous Place
If you are afraid of misssing out on all the fabulous places we post, or just want to be the first to know, then sign up to the Fabulous North.
Each week we will email you all the brand new places that we visit.
Sign Up To Alerts
Find Us On Facebook
We post all our new places daily on our Facebook Groups page, so join the group today and be notified when we add a new place.
Join Our Facebook Group