Starlight Castle
Tower
Seaton Valley
Northumberland
Starlight Castle
Tower In Seaton Valley, Northumberland
A tiny ruined castle just inland from Seaton Sluice.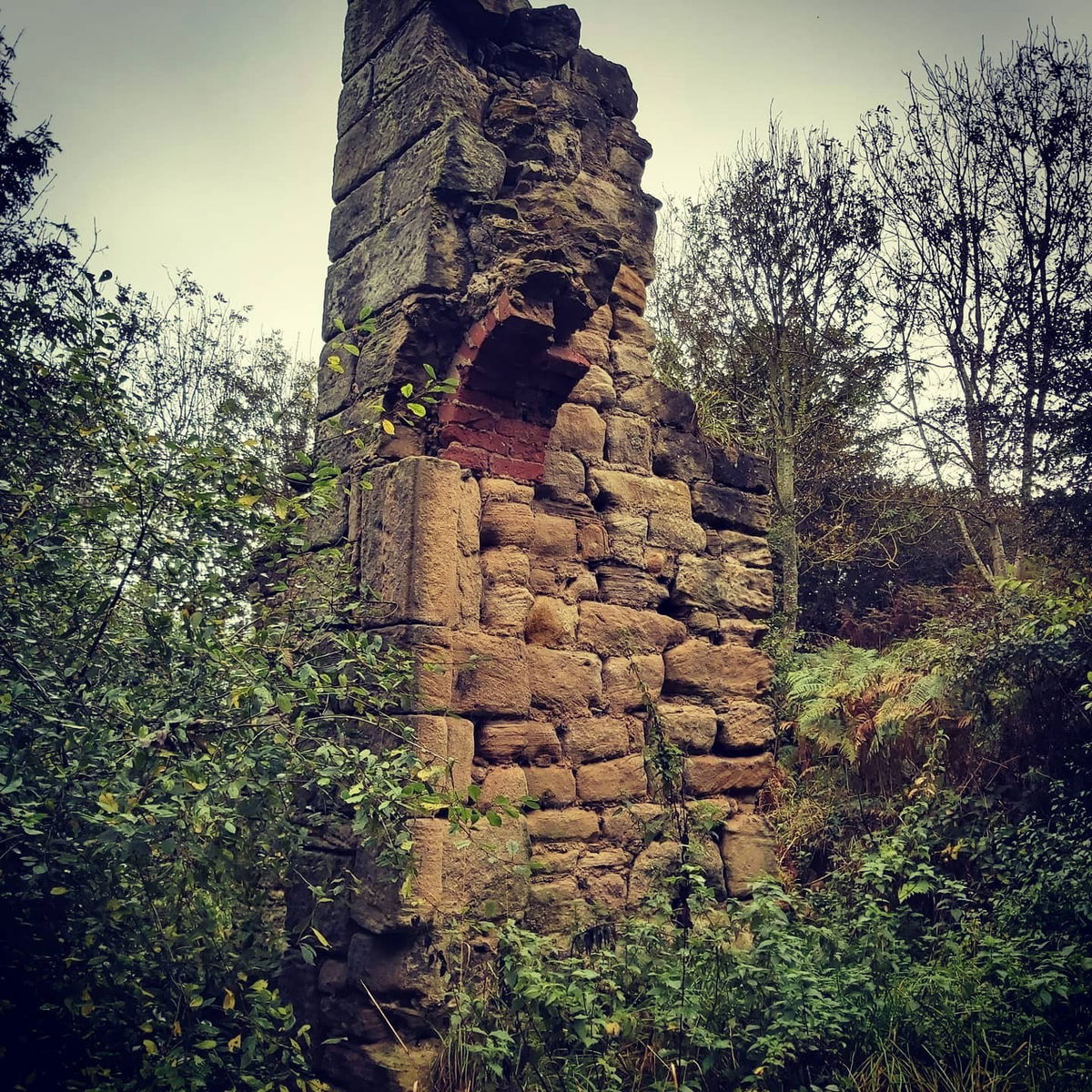 Congratulations if you have managed to find this little gem tucked up on the bank of Holywell Dene near Seaton Sluice.
Although Starlight Castle may not be much to look at, the story behind it is much more intriguing.
The Seaton Sluice and Holwell Dene area were once owned by the wealthy Delaval family, who also owned the aptly named Seaton Delaval Hall, and were an extremely flamboyant and eccentric family. As such they were known as the Gay Delavals!
Now Sir Francis Blake Delaval was a bit of a womaniser and had a fair few mistresses. So to keep his adulterous behaviour hidden, he decided he needed to find somewhere to accommodate his latest paramour when she was due to visit. This was way back in 1750.
His amazing idea was to build a hidden castle somewhere within the Seaton Delaval Hall estate, away from prying eyes, but not far to travel.
As her arrival was imminent, his friend and actor Samuel Foote, reminded him that castles couldn't be built in a day. With Francis being a bit of a prankster and a gambling man, a wager of 100 guineas was made that he would be able to build a castle in a single day before the end of the month.
The bet was set and all the materials were put in place ready for the challenge. A team of builders then worked throughout the day and then under starlight to successfully create the castle in 24 hours just above the Dene!
Sir Francis had won the bet. Or had he? For this wasn't really a castle, but instead was a folly.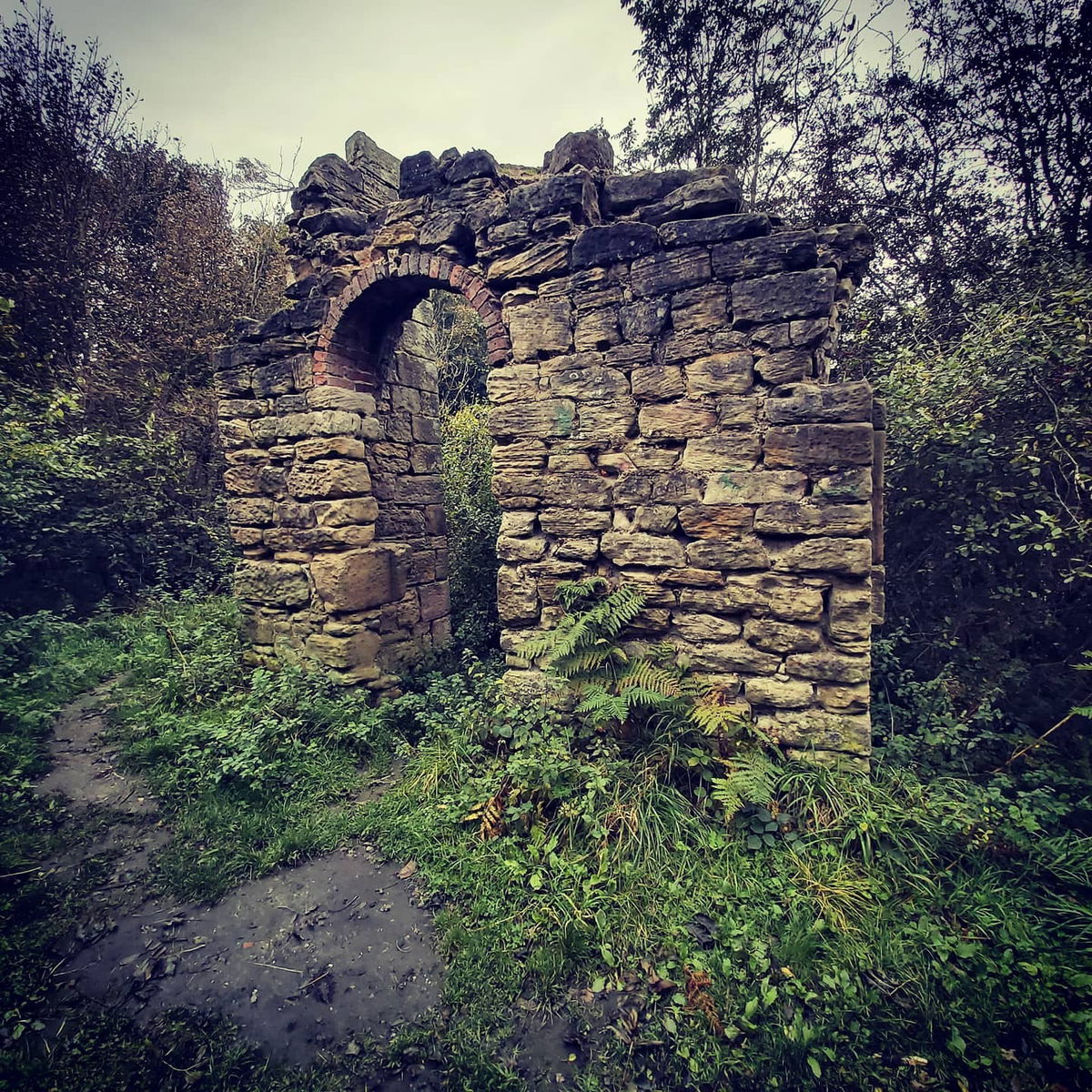 The castle itself is a little tricky to find especially as the OS maps have it located incorrectly. The easiest way to get to it is to walk inland on the northern side of the sluice until you come to a big pipeline ahead. See image below. Don't worry if you are on the south side as there is a small wooden bridge near the pipeline.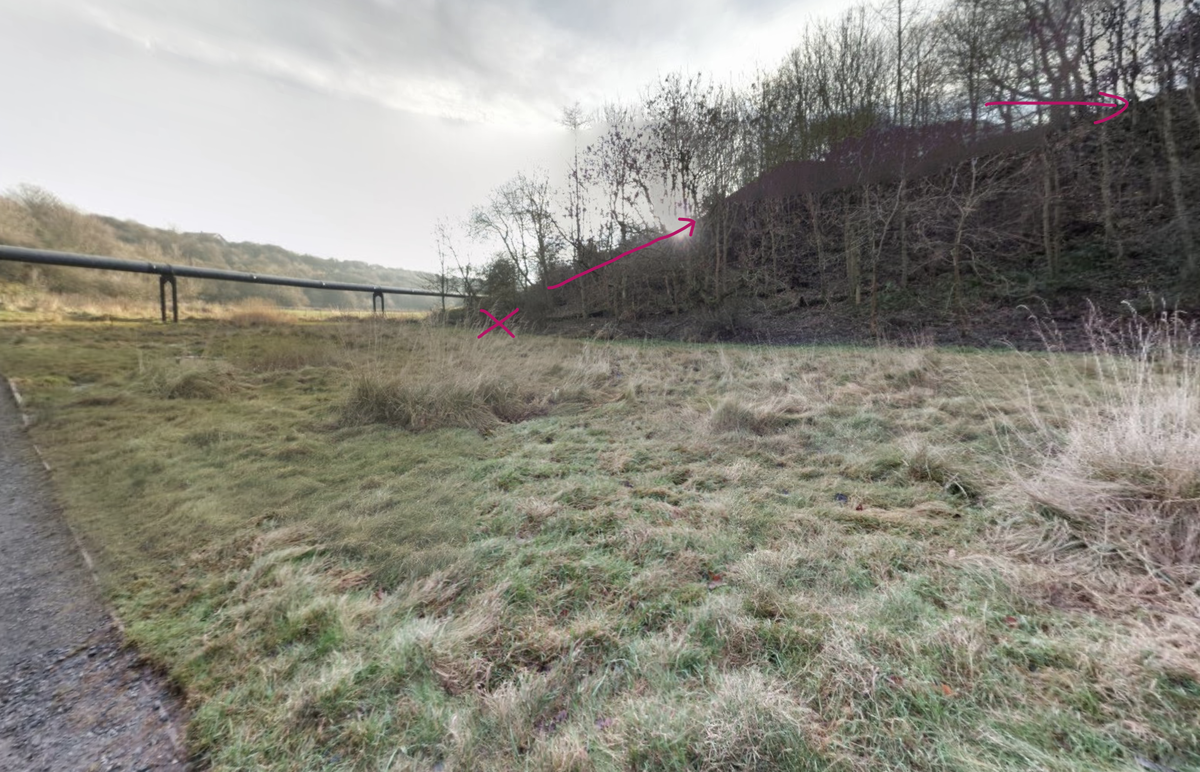 Just before the pipeline is a well marked staircase (shown by the pink cross). Head up and then turn right to head back on yourself and within a minute or so you should have found Starlight Castle!
If you were wondering what the castle looked like originally, our Fabulous North friend Billy Embleton has sent us this amazing photo. And according to Billy, it was actually called Stirling Castle back in the day and was lived in until 1828.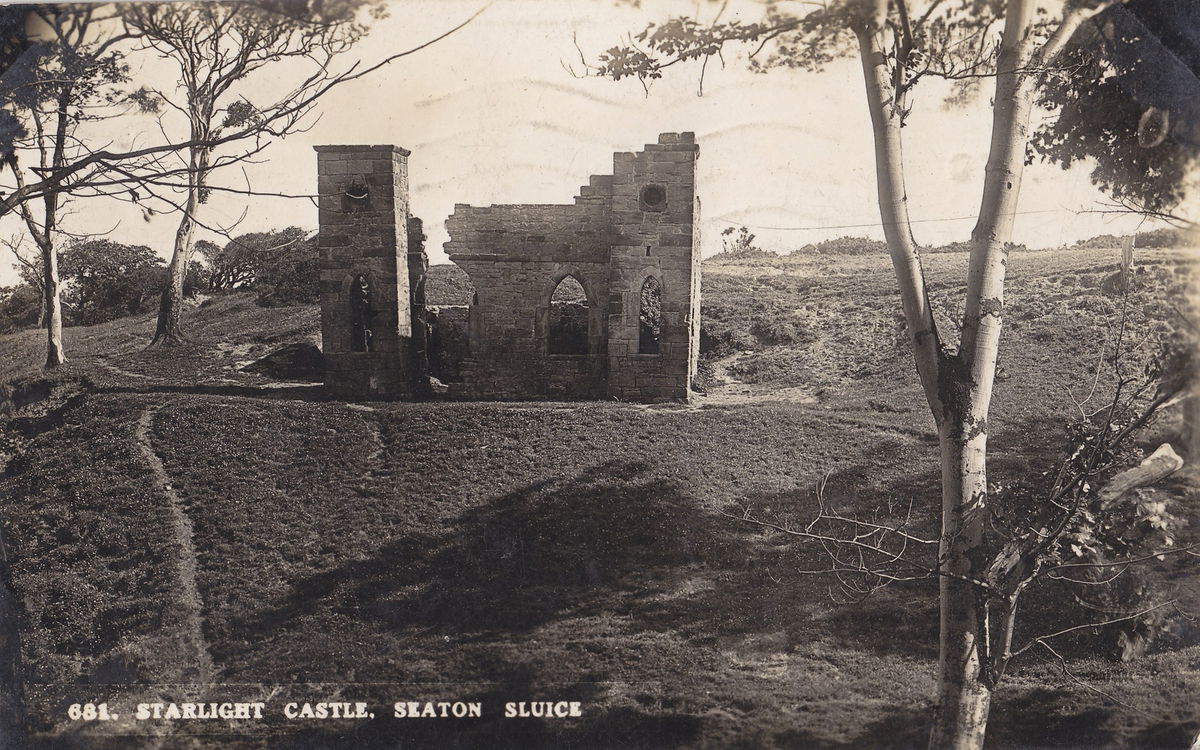 And thanks to our new Fabulous North friend Paul Appleby for this wonderful shot of the castle and also Seaton Sluice harbour.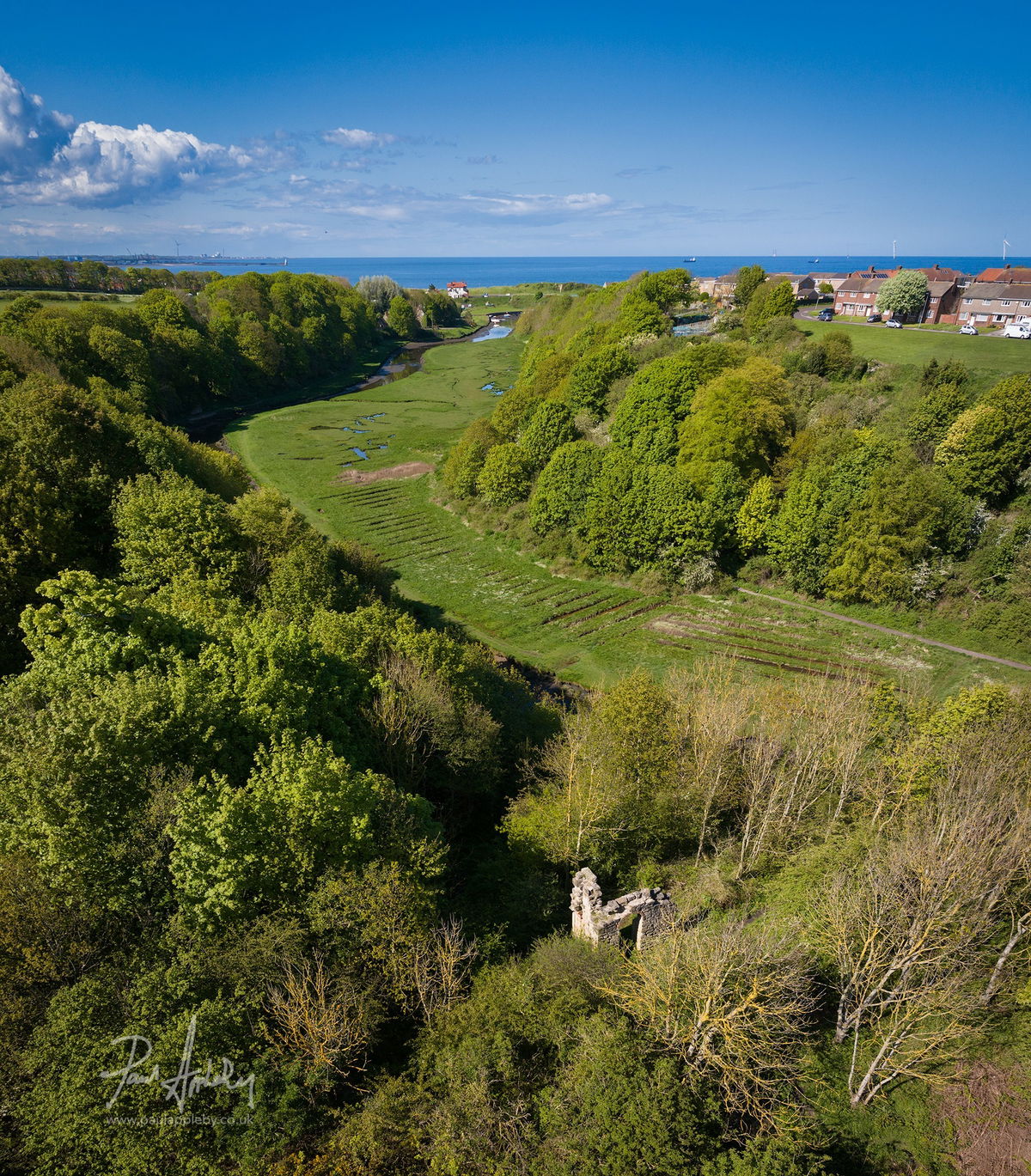 How To Find Starlight Castle
Where To Park For Starlight Castle?
Show Parking On Google Maps
Lat / Long
55.083697, 55.083697
What three words
Plenty of parking on Collywell Bay Road near the Kings Arms.
Contributed by Simon Hawkins
Thanks for checking out this place on the Fabulous North! I do enjoy a wander out in to the countryside trying to find hidden gems that not many people know about. You can't beat a rogue Pele tower up a remote hill or a mysterious stone circle or a stunning waterfall secluded in a forest.
More Places from Simon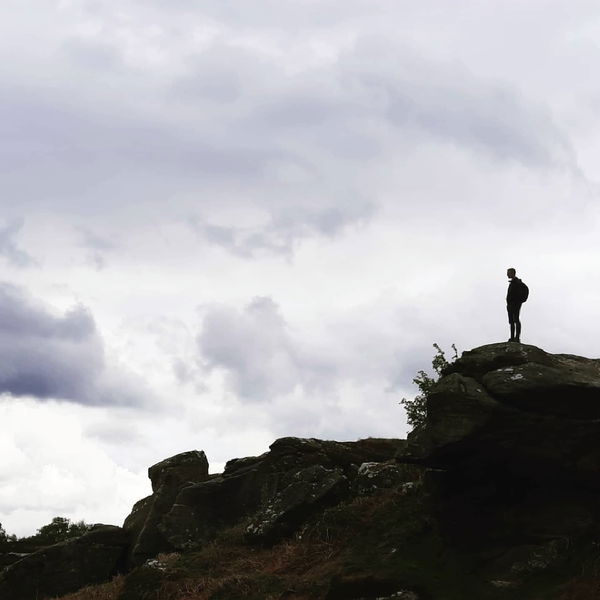 More Places In Seaton Valley
Find more fabulous places in Seaton Valley, Northumberland and if you know of a place we haven't listed, then let us know.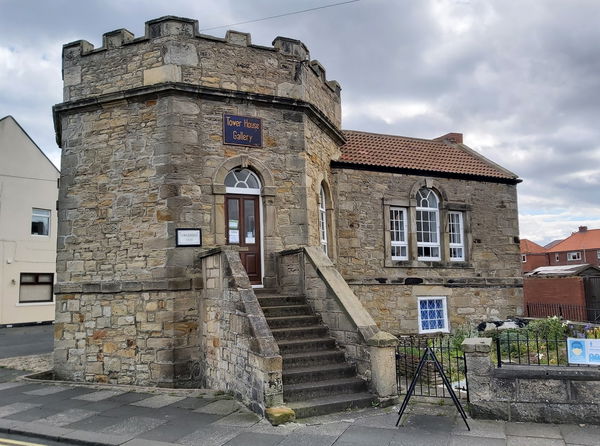 Tower House
Building
Seaton Valley
Northumberland
A castelled octagonal building in Seaton Sluice that was once a tax office, harbour master house and now a gallery.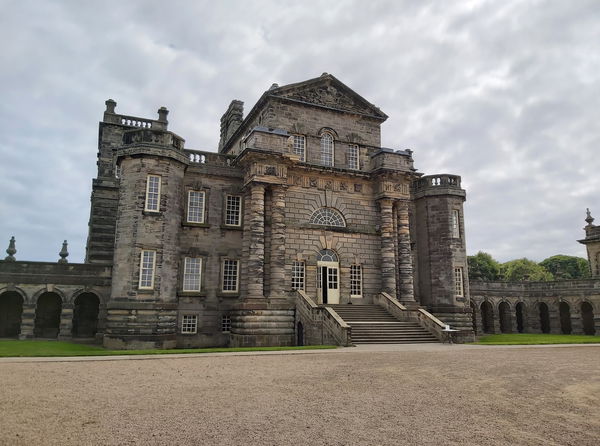 Seaton Delaval Hall
Estate
Seaton Valley
Northumberland
A beautiful grade I listed country house a mile from the coast, packed with glorious history!
Seaton Delaval Obelisk
Obelisk
Seaton Valley
Northumberland
An 18m tall Obelisk sitting 900m south of Seaton Delaval Hall.
More Towers
So this tower wasn't enough and you want more? Don't worry we have you covered.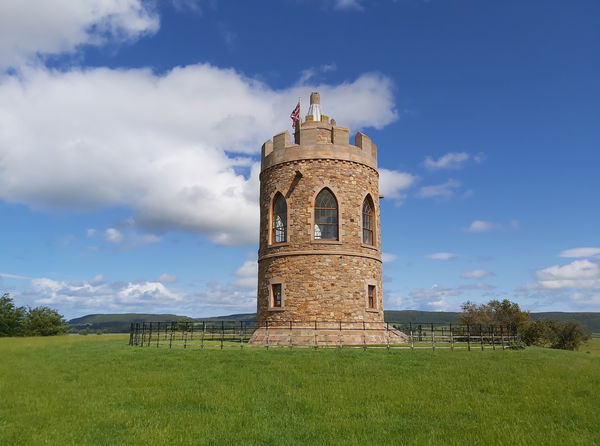 Hurlestone Tower
Tower
Chillingham
Northumberland
A modern day folly set in the Lilburn Tower estate next to the Hurl Stone.
Ponteland Vicar's Pele
Tower
Ponteland
Northumberland
A ruined Vicar's Pele sitting on the main high street in Ponteland.
Never Miss A Fabulous Place
If you are afraid of missing out on all the fabulous places we post, or just want to be the first to know, then sign up to the Fabulous North.
Each week we will email you all the brand new places that we visit.
Sign Up To Alerts
Find Us On Facebook
We post all our new places daily on our Facebook Groups page, so join the group today and be notified when we add a new place.
Join Our Facebook Group