The Long Drop
Building
Stonehaugh
Northumberland
The Long Drop
Building In Stonehaugh, Northumberland
The highest perched toilet in England, situated in Northumberland National Park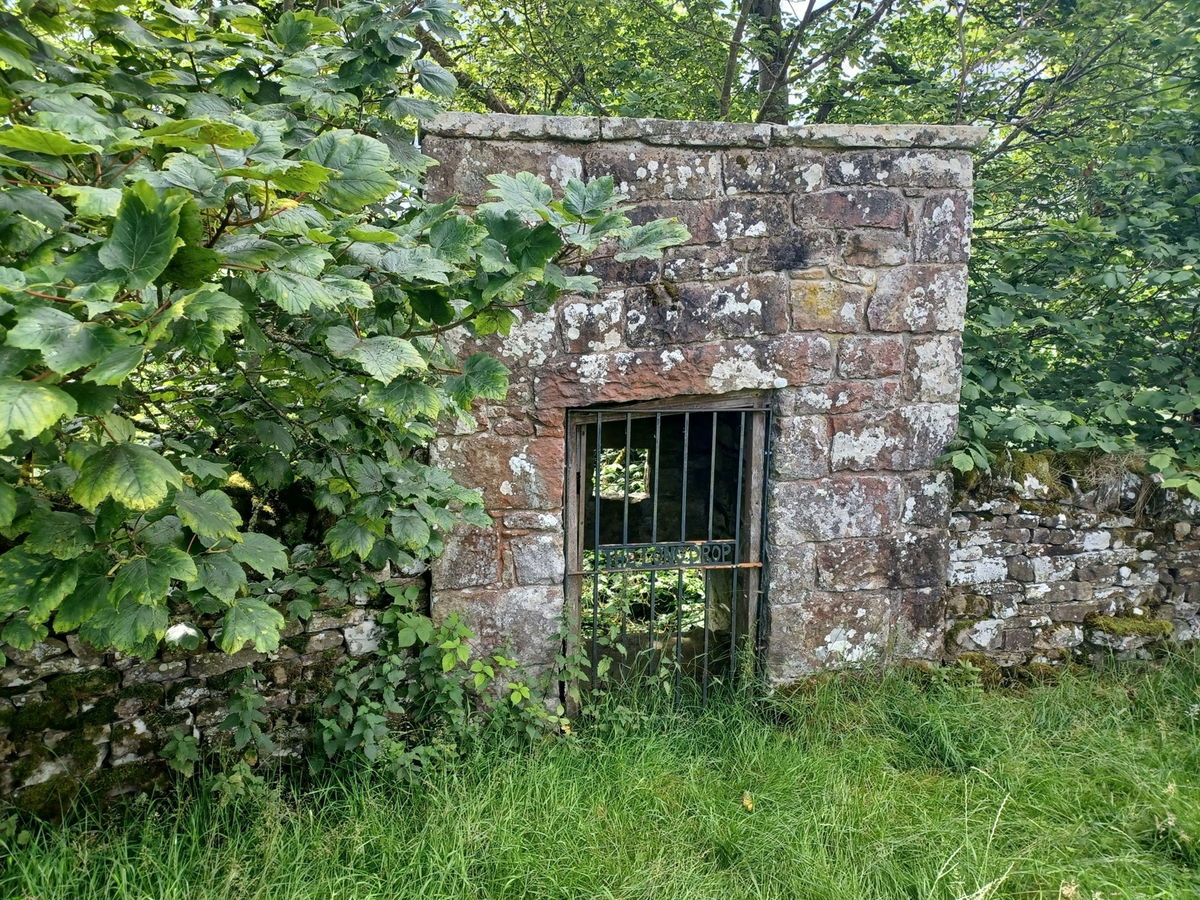 I first learned about The Long Drop a few years ago, but it was fairly tricky to find the exact location online so a bit of digging was needed. Once I had located this hidden gem, I naively thought it would be an easy walk to The Long Drop from Stonehaugh picnic site. However, the route we took was very overgrown with ferns, it was slightly boggy, rocky and steep in parts and it was a relief to finally arrive there. Thankfully, if you turn left out of the car park, follow the road until there is a right turn heading for Roses Bower Farm, there is a public footpath not too far past the farm which is a much more direct route to The Long Drop.
The Long Drop is a stone outdoor toilet, believed to be the highest perched loo in England. It has a drop of 10 to 15 metres from the seat to the Warks Burn below, making it fairly hygenic back in the day.
It is thought to have been built in the 18th century, and was in use until the mid-1950s. It was originally the toilet for Low Roses Bower, a small farmstead nearby that is now in ruins. The farmstead is said to have been a romantic hideaway for Rosamund Dodd, a local woman who fell in love with a Charlton chieftain in the early 1500s. The spot was chosen well, as it is certainly well hidden and pretty tricky to get to.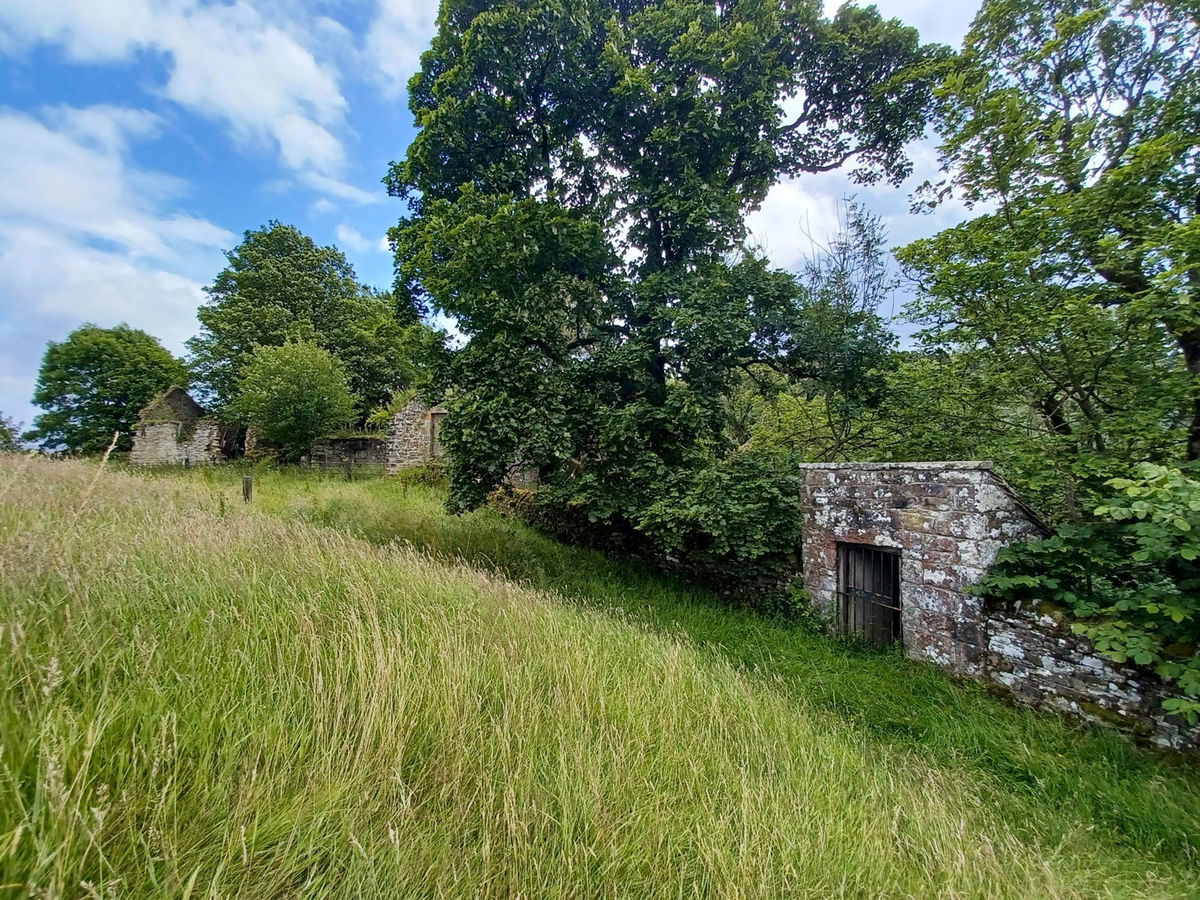 In recent years, the Long Drop has been carefully restored. The seat has been replaced, and the walls have been cleaned and repaired. The Long Drop is now a Grade II listed building. Sadly the farmstead buildings close to the loo are completely ruined so take care when exploring.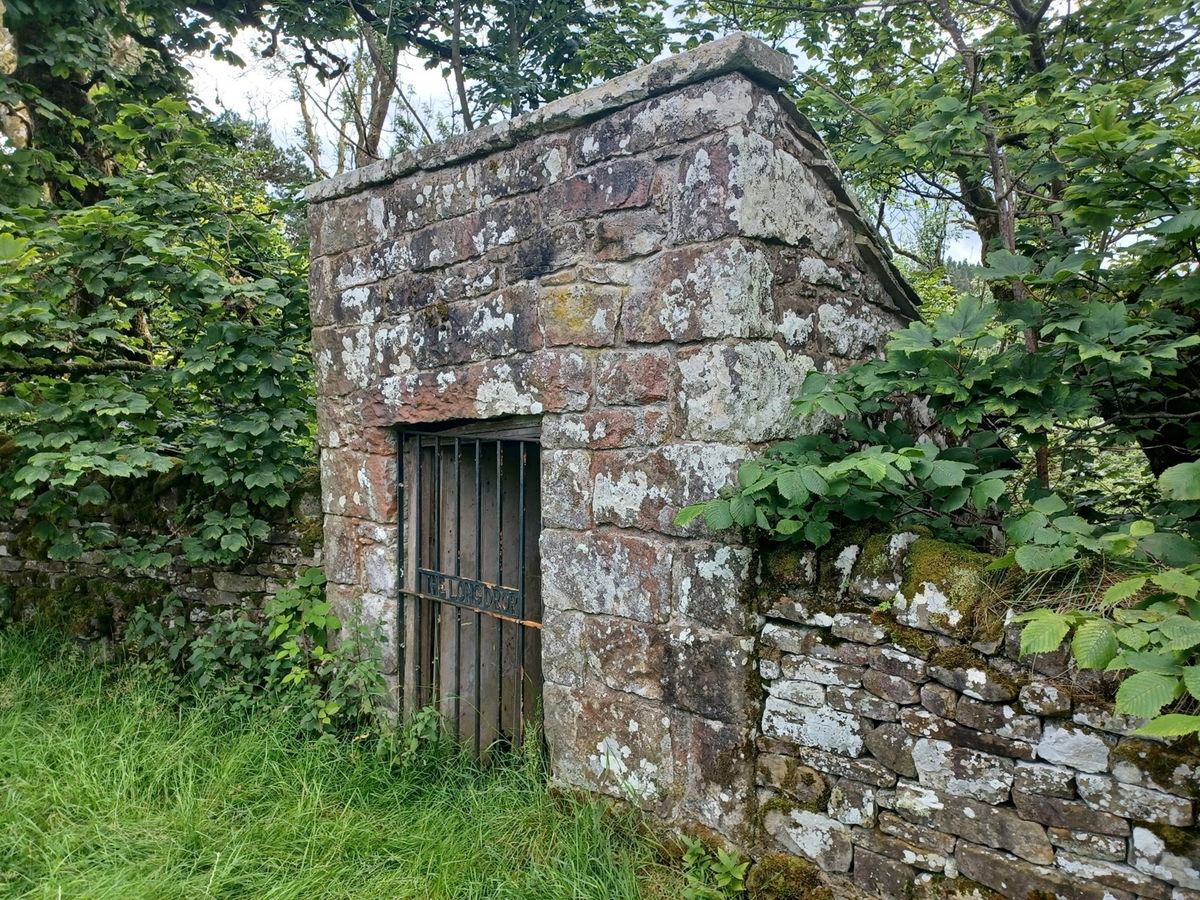 There are four or five other buildings on this site, which would all have been part of the farmstead. There are no information boards nearby so we just had to guess on what their purpose might have been. Most likely they were storage for crops grown at the farm and somewhere for the animals to shelter. We could see it being converted into a lovely home if only we had several million in the bank.
If you have a few hours, there is plenty to explore at Stonehaugh aside from The Long Drop. There are the fantastic Totem Poles close to the car park, the Star Dome is a great place to visit and appreciate the dark skies and there are also some waymarked routes around Kielder Forest. On our wander through the forest close to the car park, we saw and heard some unusual birds including Spotted Flycatchers, Tree Pipits and Green Woodpeckers. A fab day out.
How To Find The Long Drop
Where To Park For The Long Drop?
Show Parking On Google Maps
Lat / Long
55.079547, 55.079547
What three words
There is a free car park in Stonehaugh.
Contributed by Sandra Clemens
I love the great outdoors and have been a National Trust & English Heritage member for years. I also love going off the beaten track and finding places like Sharp's Folly or Rothley Castle which are hidden gems in Northumberland. My favourite recent hike was climbing Red Screes in the Lake District on a whim, not fully grasping how high 776m was. It was still an achievement to conquer a Wainwright walk and I hope to do more one day.
More Places from Sandra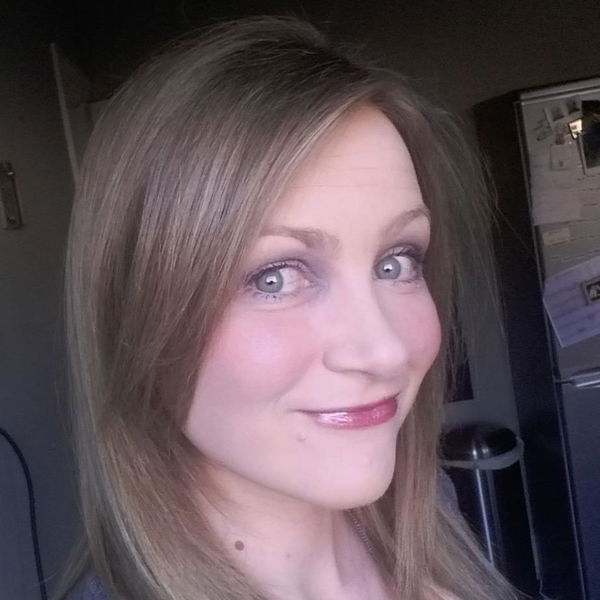 More Places In Stonehaugh
Find more fabulous places in Stonehaugh, Northumberland and if you know of a place we haven't listed, then let us know.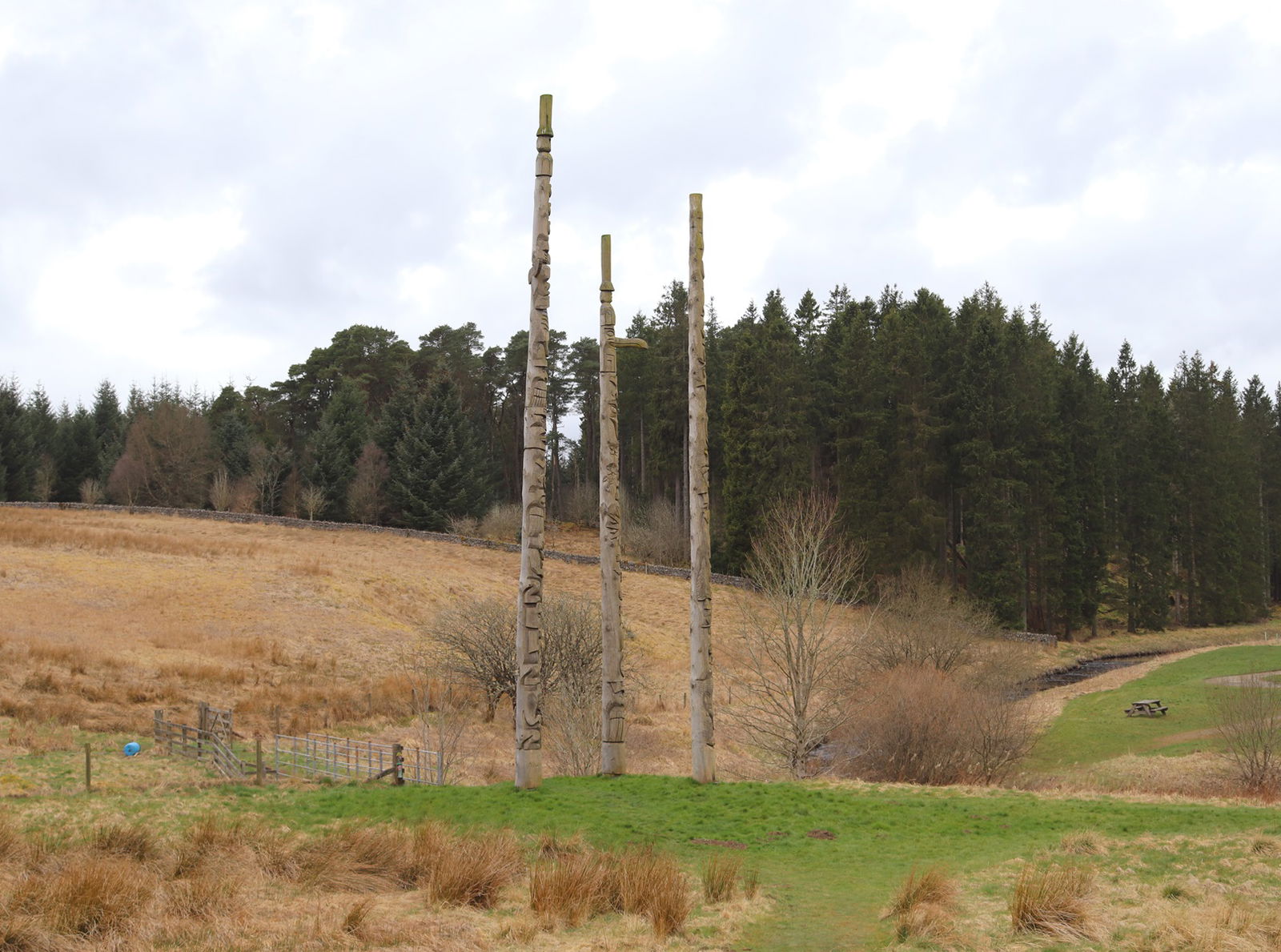 Stonehaugh Totem Poles
Art
Stonehaugh
Northumberland
Totem poles have stood in the village of Stonehaugh since 1971 and these three are the latest carvings.
More Buildings
So this building wasn't enough and you want more? Don't worry we have you covered.
Central Arcade
Building
Newcastle City Centre
Tyne And Wear
An ornate, Edwardian Shopping Arcade, in the centre of Newcastle built in 1906. The arcade is set within Richard Grainger's Central Exchange Building.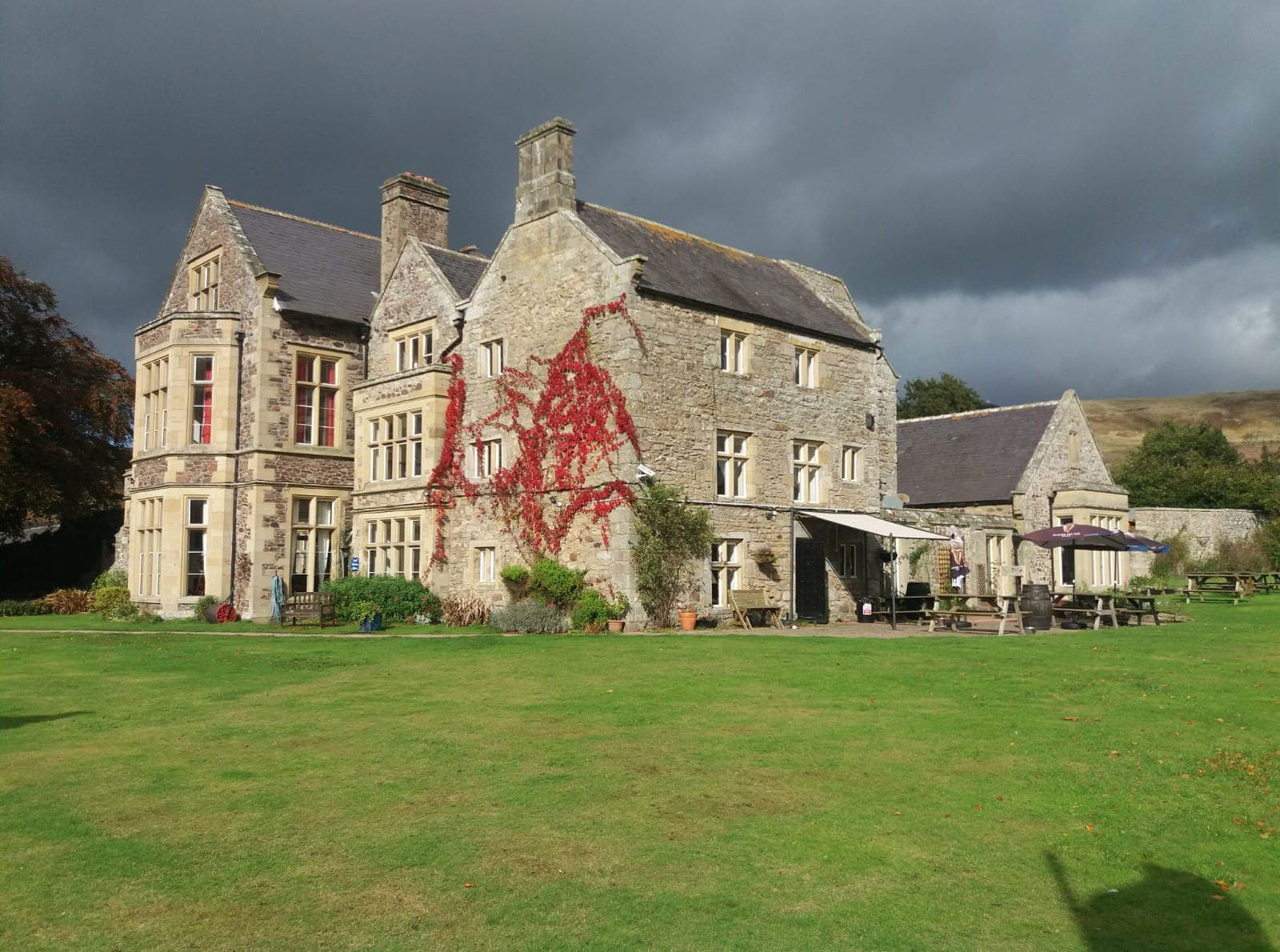 Clennell Hall
Building
Alwinton
Northumberland
A 15th century country house, situated near the village of Alwinton in an area of natural outstanding beauty.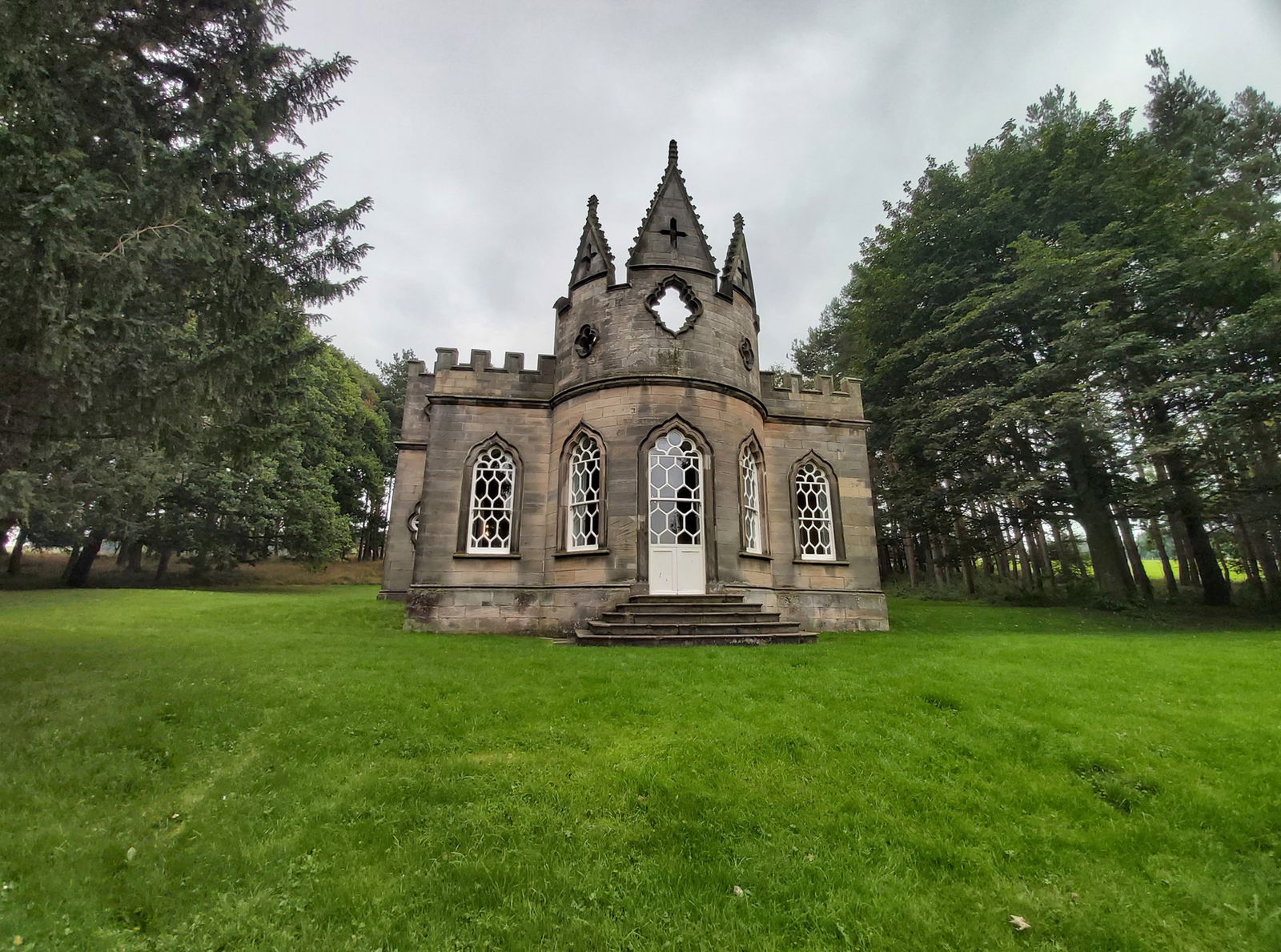 Gibside Banqueting House
Building
Gateshead
Tyne And Wear
A beautiful folly set in the grounds of the Gibside estate which is now a holiday home.
Find Us On Facebook
We post all our new places daily on our Facebook Groups page, so join the group today and be notified when we add a new place.
Join Our Facebook Group