Bewick Moor, Cateran Hole, Ros Castle And Blawearie
20km
Chillingham
Northumberland
Bewick Moor, Cateran Hole, Ros Castle And Blawearie
Chillingham, Northumberland
Starting from Eglingham, this route takes your over Bewick Moor to Cateran Hole, a trip up Ros Castle before a visit to the Hepburn Bastle. Then we're back on the moor to the Blawearie Shepherds Hut and some cairns.
Distance - 20km (12 miles)
Ascent - 520m
Duration - Approx 5 hours
Terrain - Lots of heather on the moor, but plenty of paths to pick your way through. You can wander down into Cateran Hole if you are brave before a little climb up Ros Castle. A small scramble up some crags.
Parking - Park your car on the village main street. View Parking Map
View Route On Map
Although Bewick Moor looks quite a bleak and barren area, it can be absolutely stunning with lots of little hidden gems to find.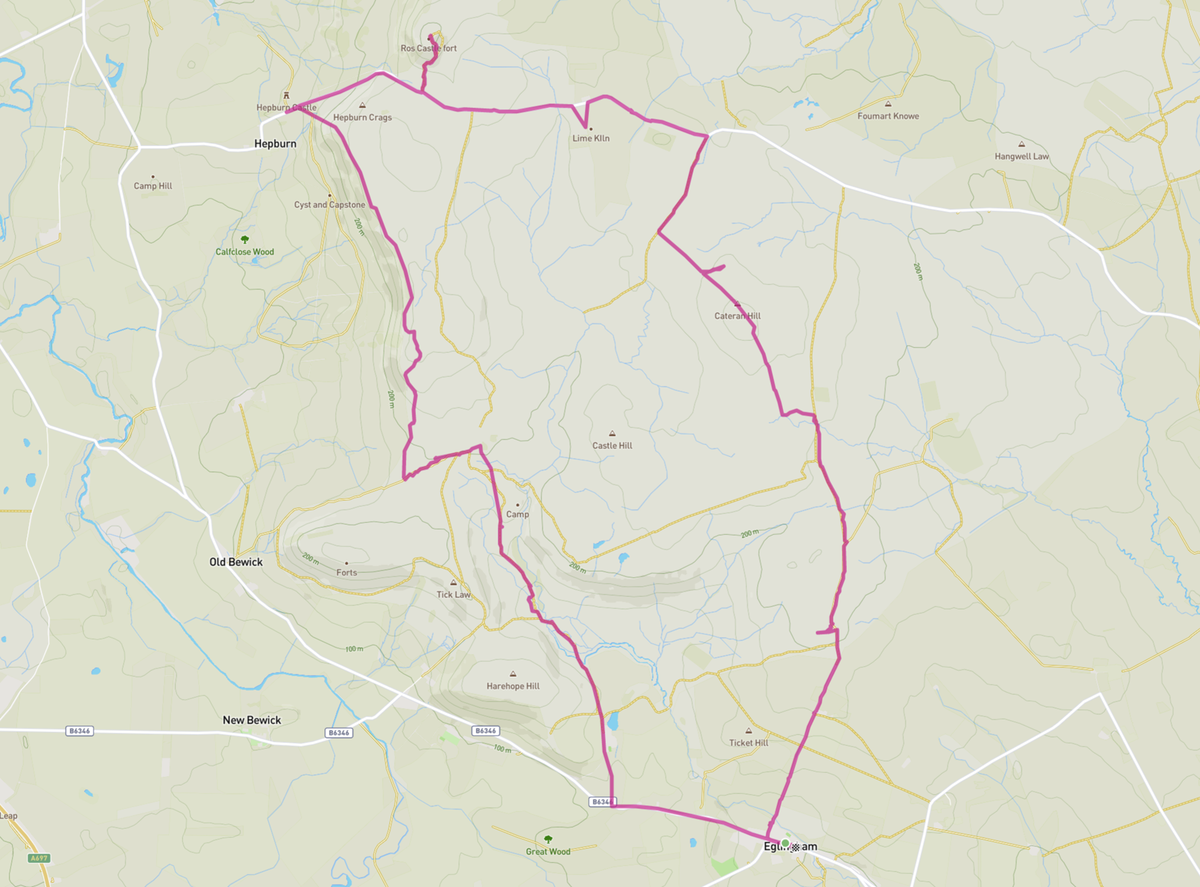 Starting out in Eglingham I headed straight up an incline and was instantly greeted with this little pill box.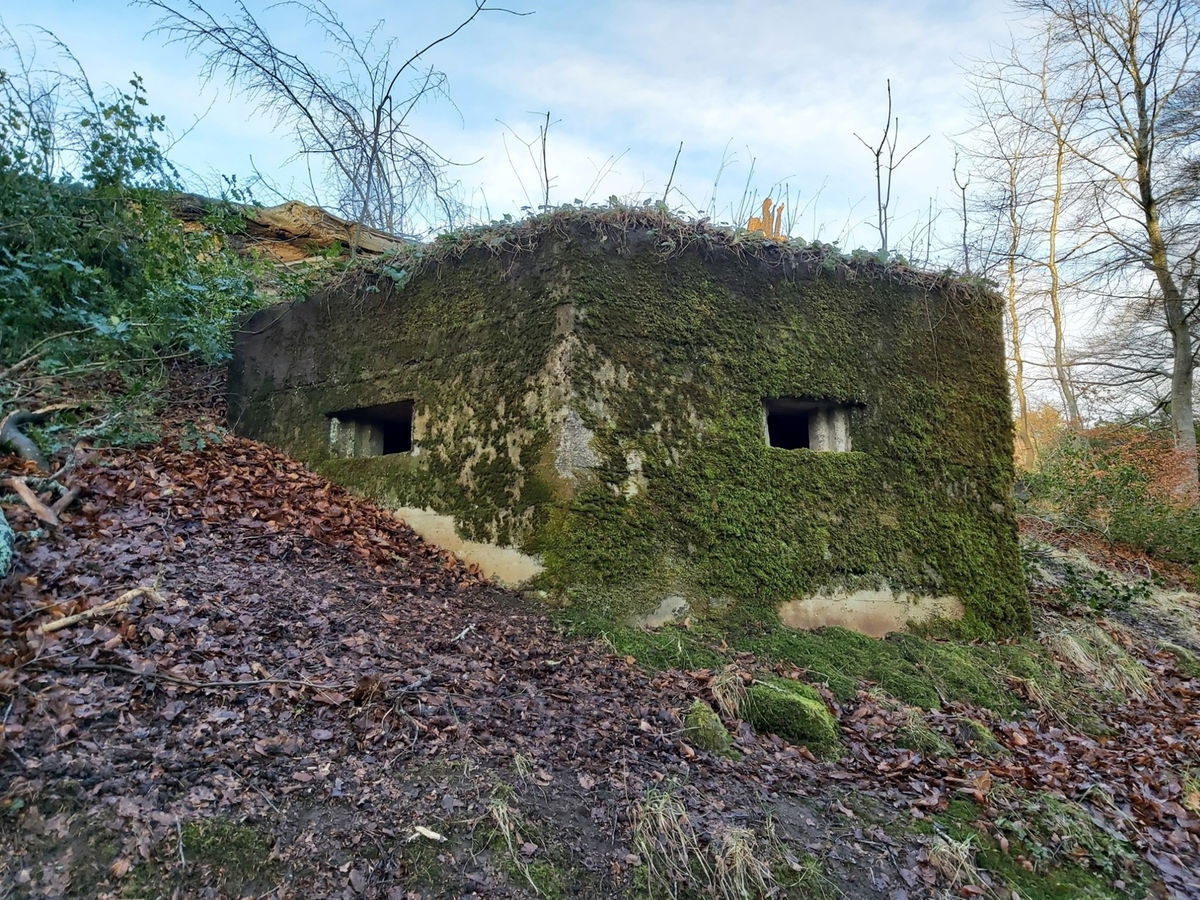 Much further up the incline I finally head off the road and on to Bewick Moor.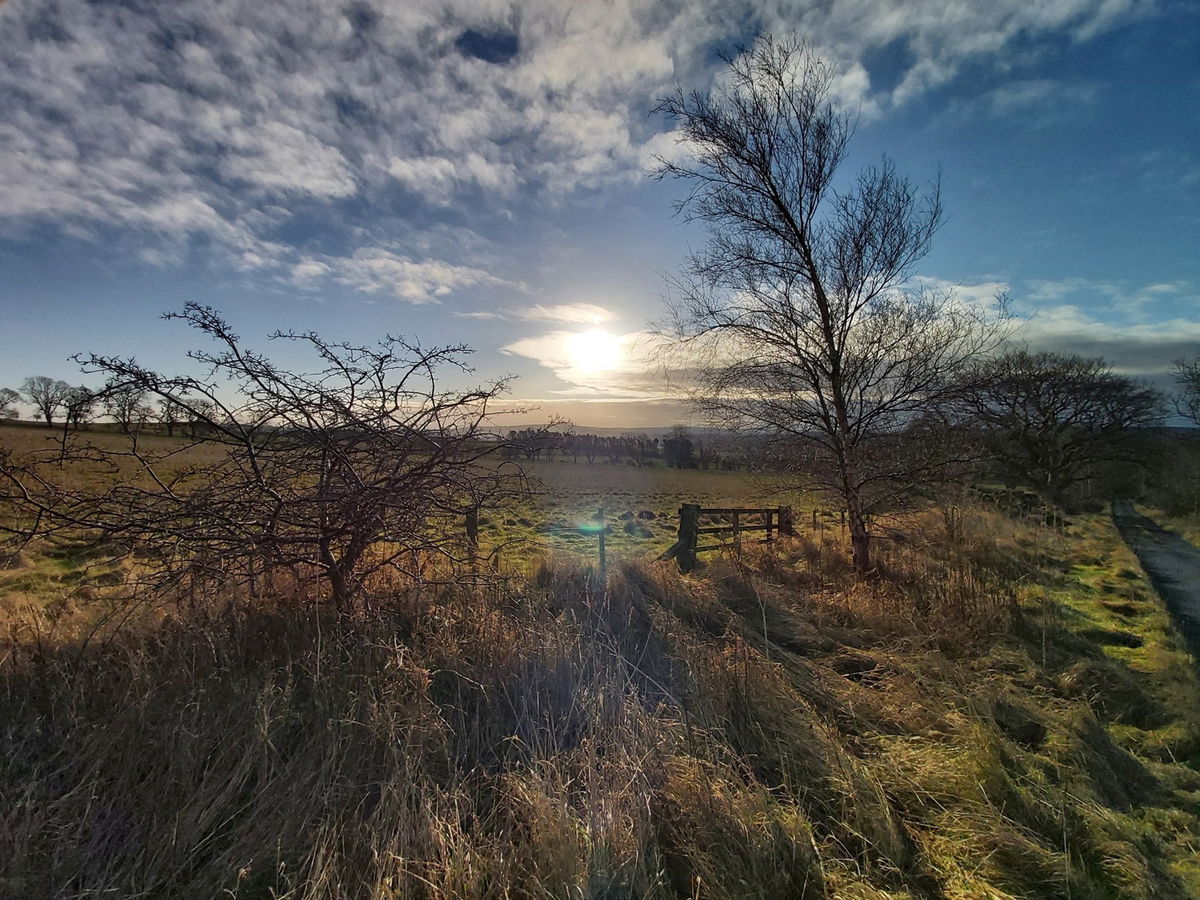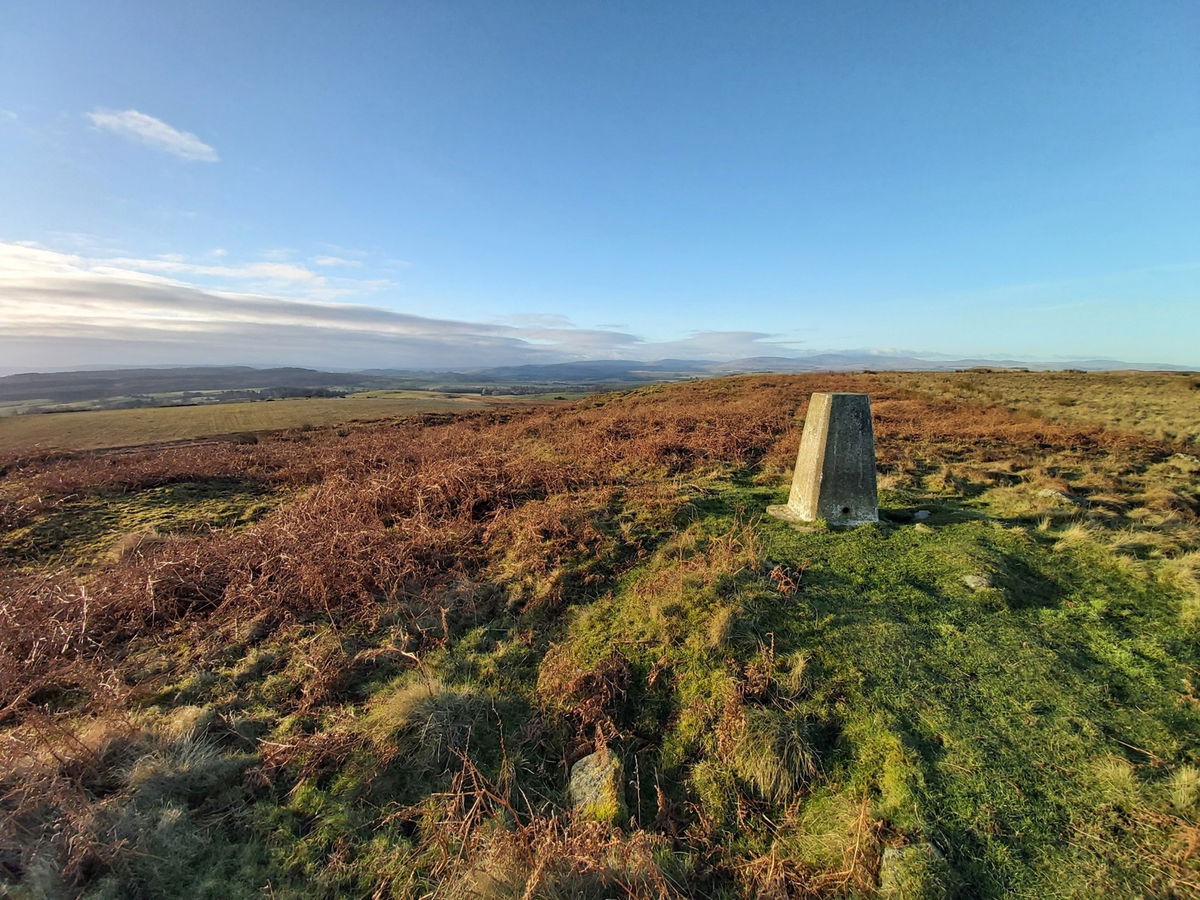 Then it's following the path through the heather as I head north towards Cateran Hill.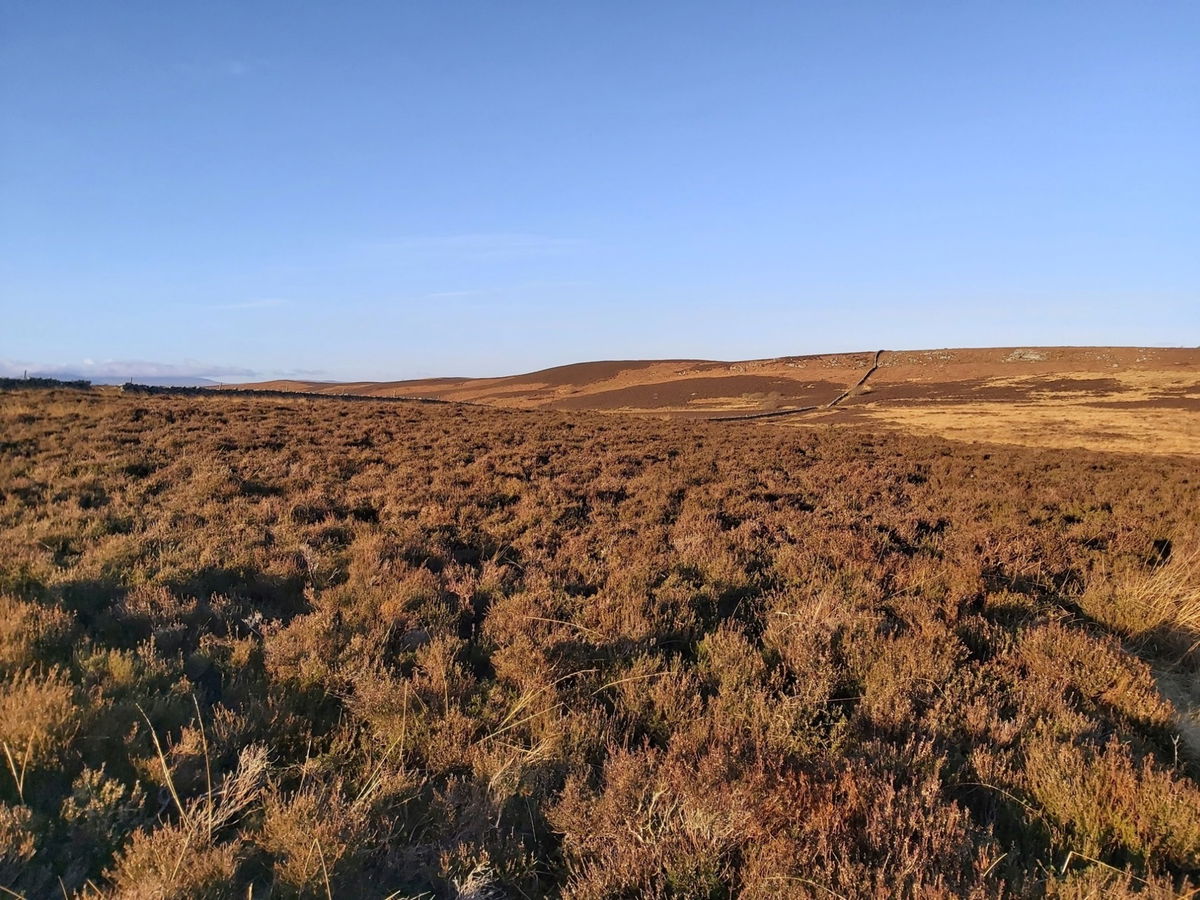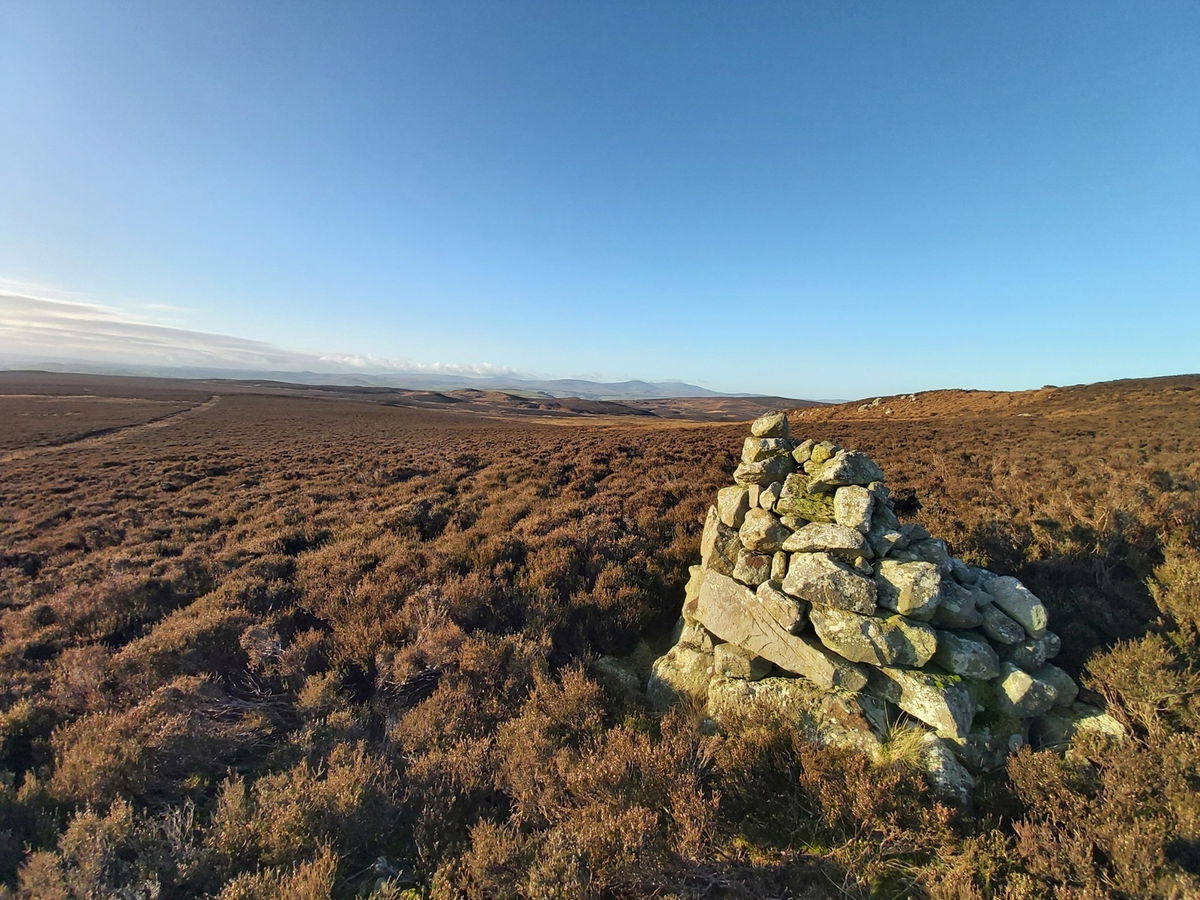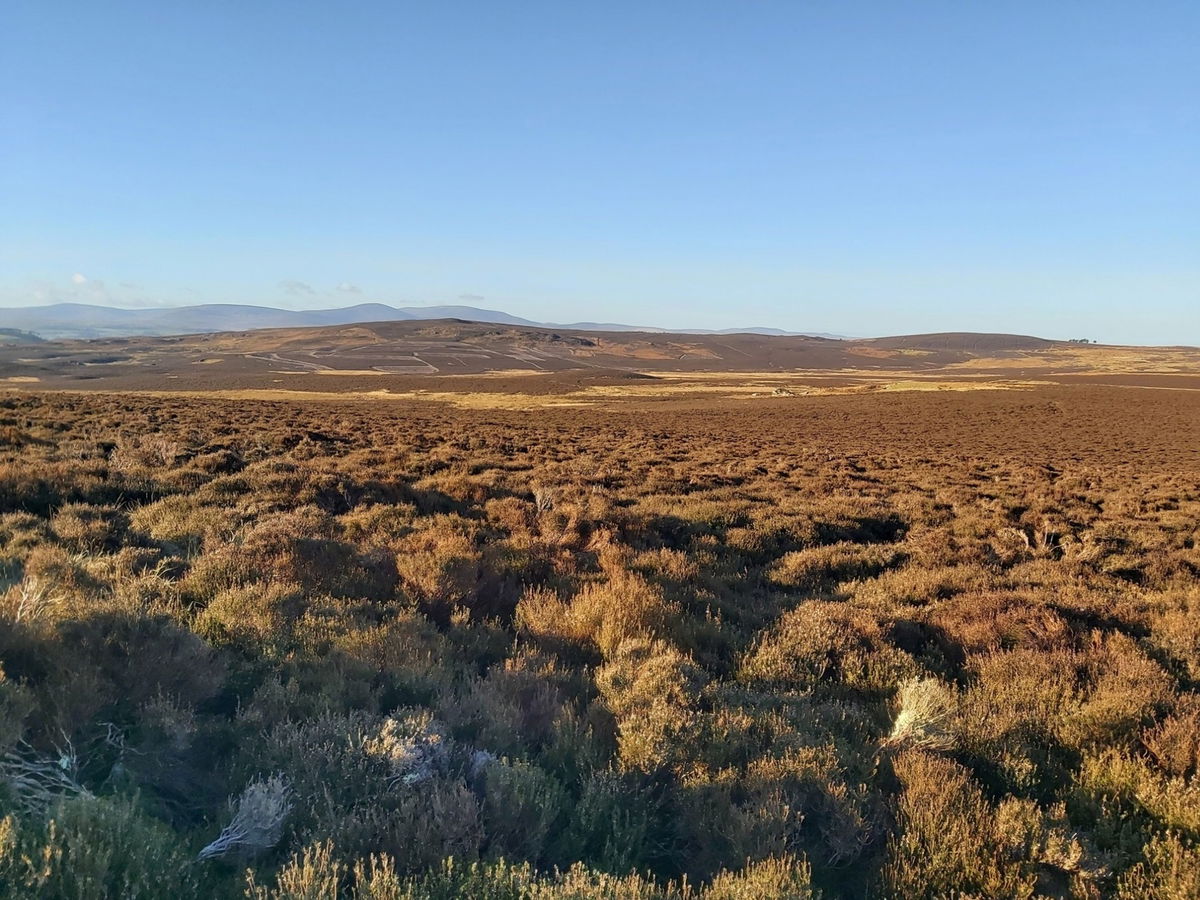 On the banks of Cateran Hill is a curious cave called Cateran Hole. If you have a torch you can head down the steps and then it's flat all the way for about 20 metres.
I head north from Cateran Hill until I hit the road and then turn west as I make my way towards Ros Castle. Just off the road I see a lime kiln which I actually spied from the top of Cateran Hill.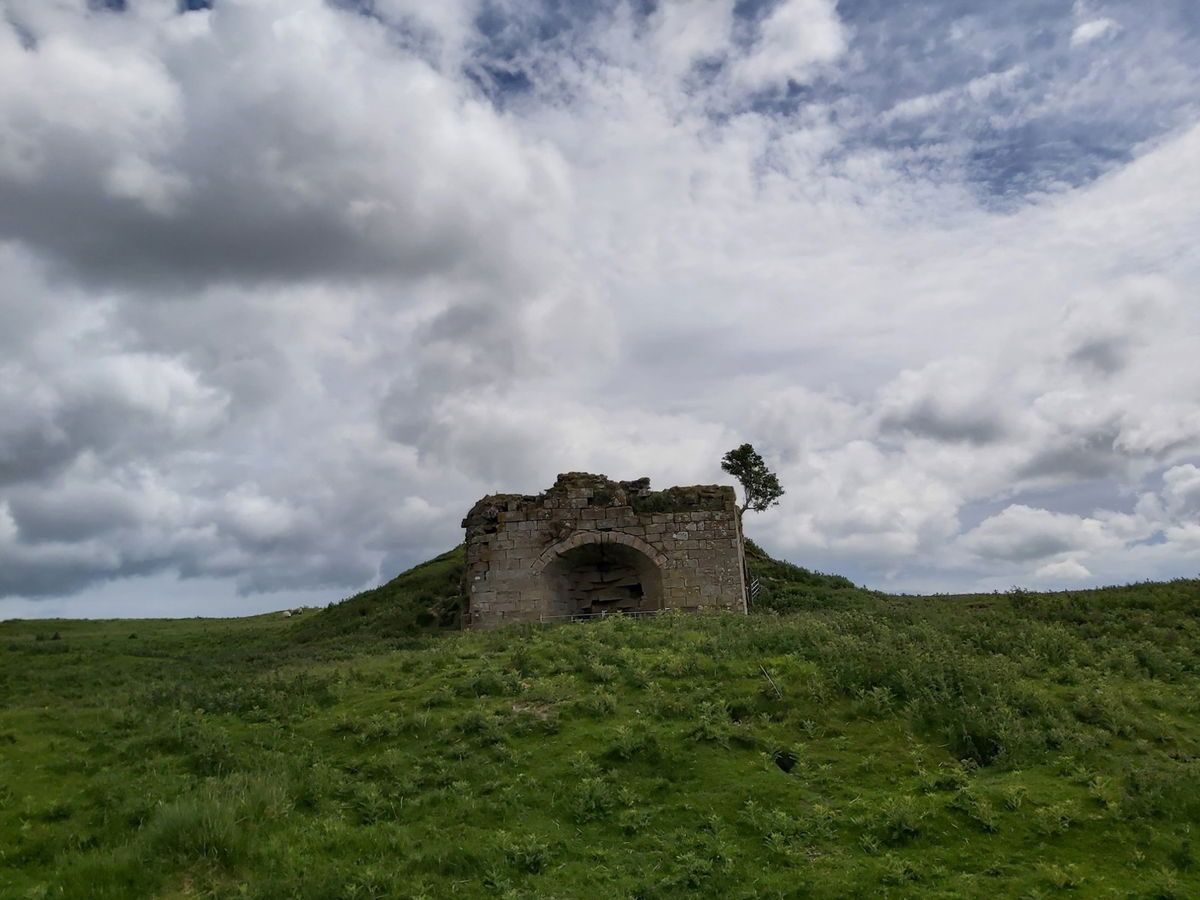 There is a fence in front of it, so you can't get right up to it, but you can get pretty close.
Then I saunter down the road and see a cool American style windmill.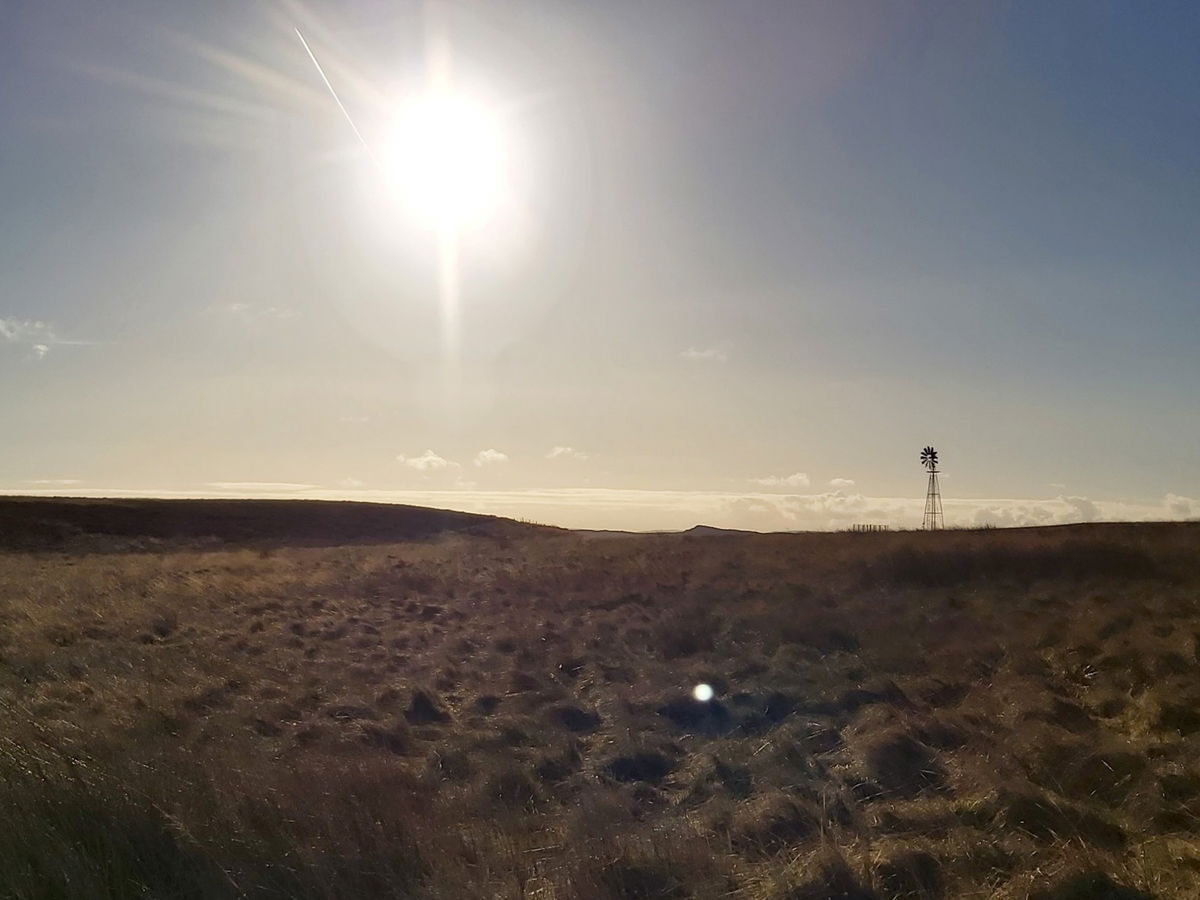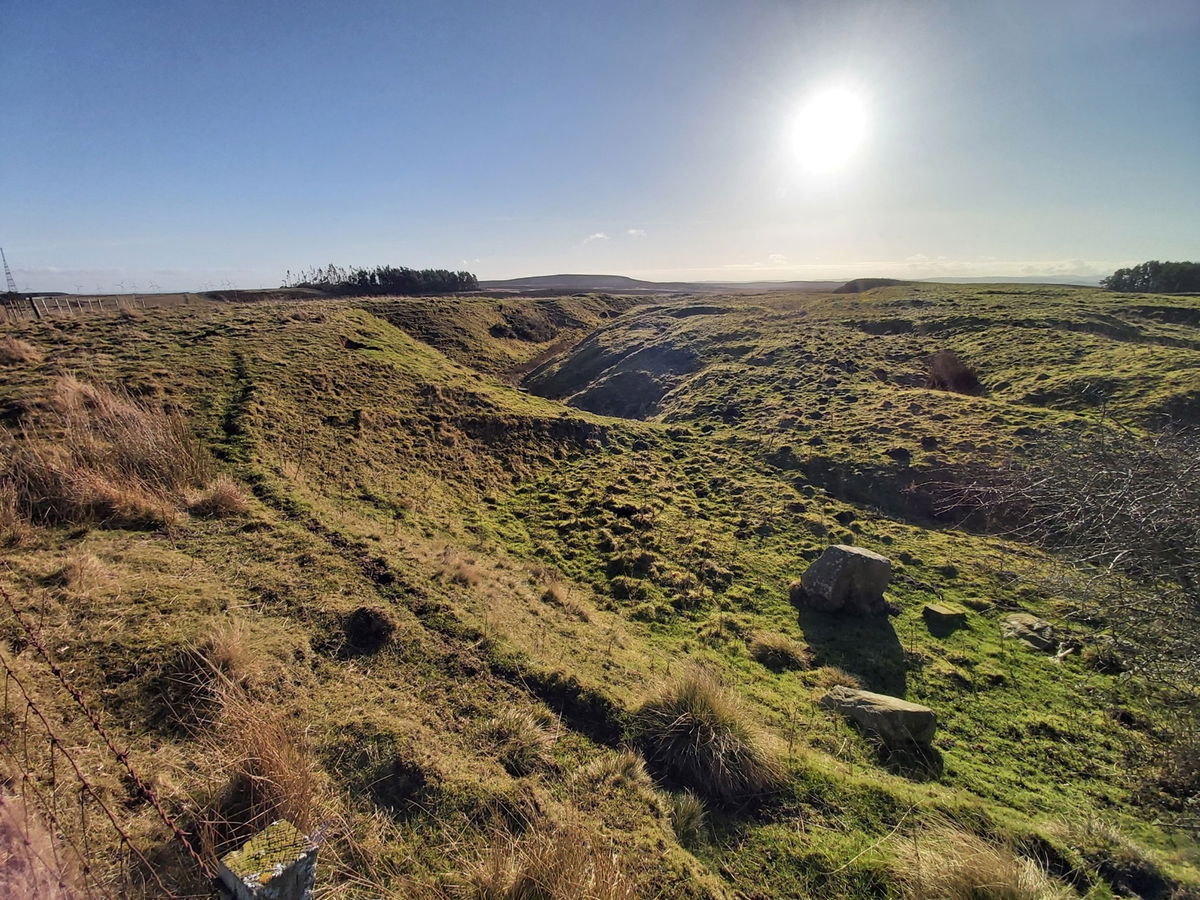 Ros Castle is now dominating my view so I make a beeline towards it.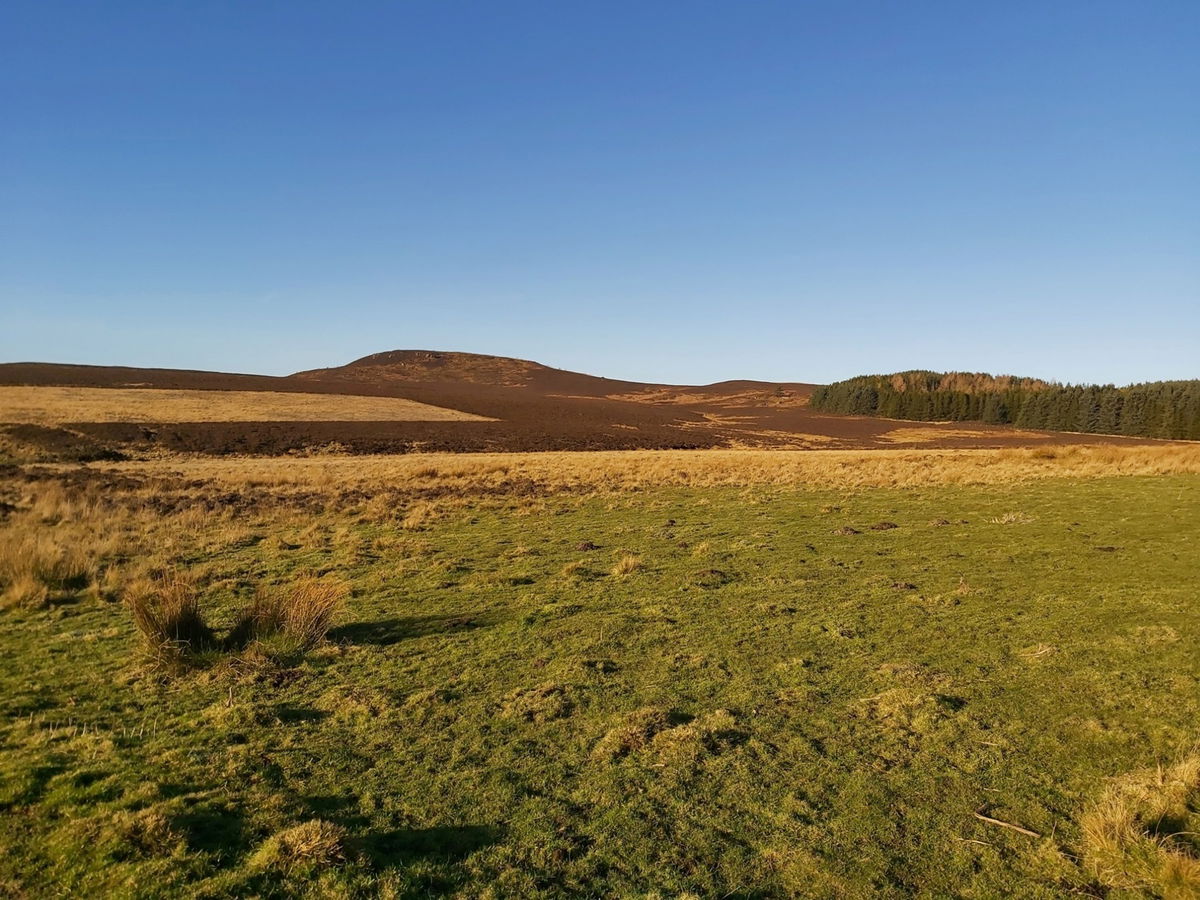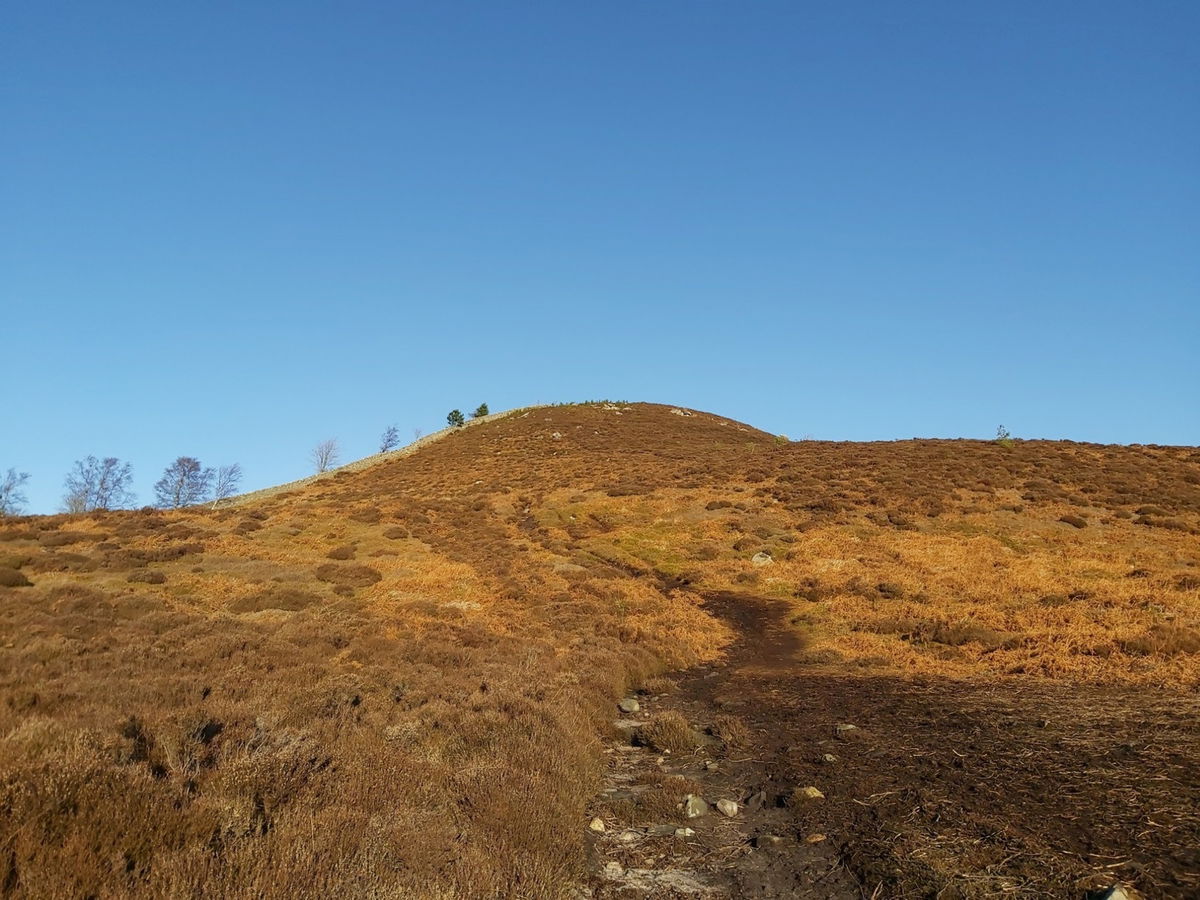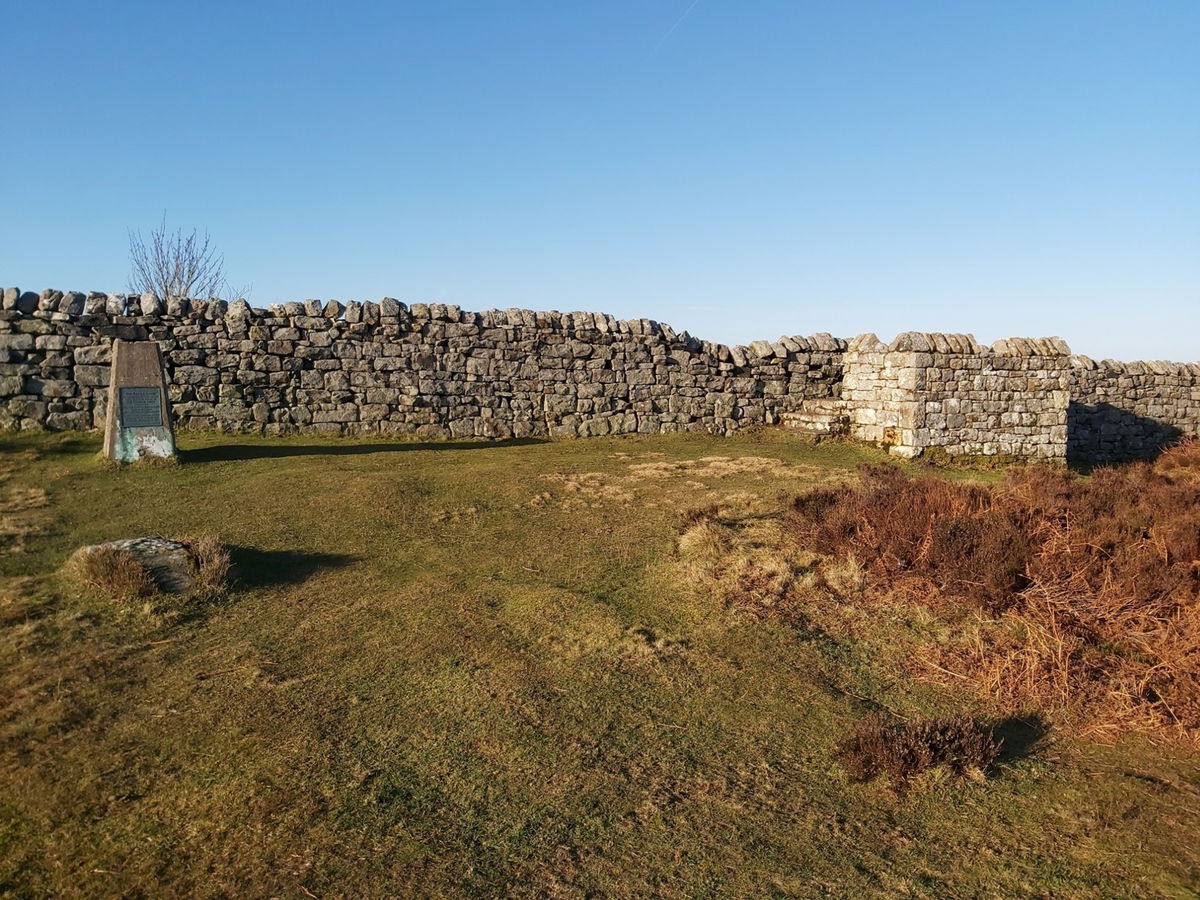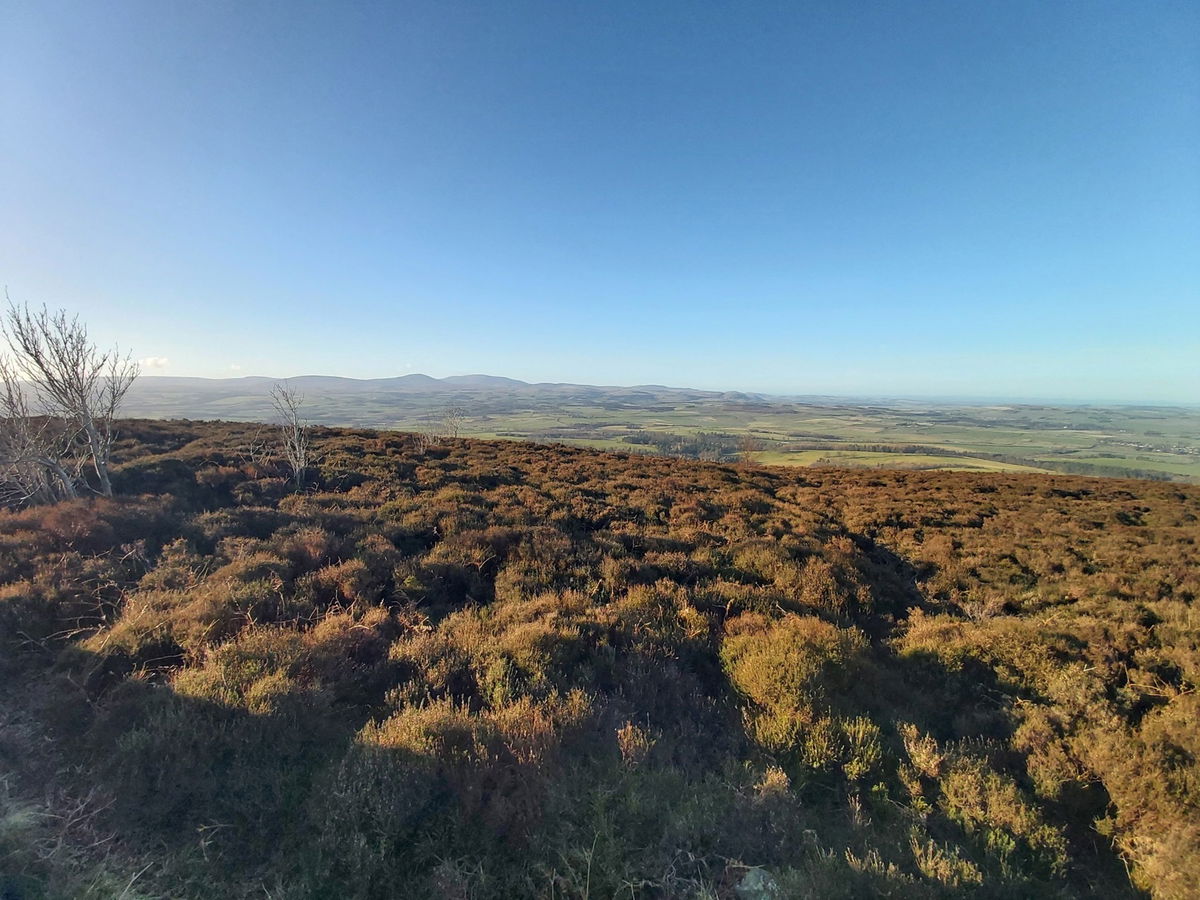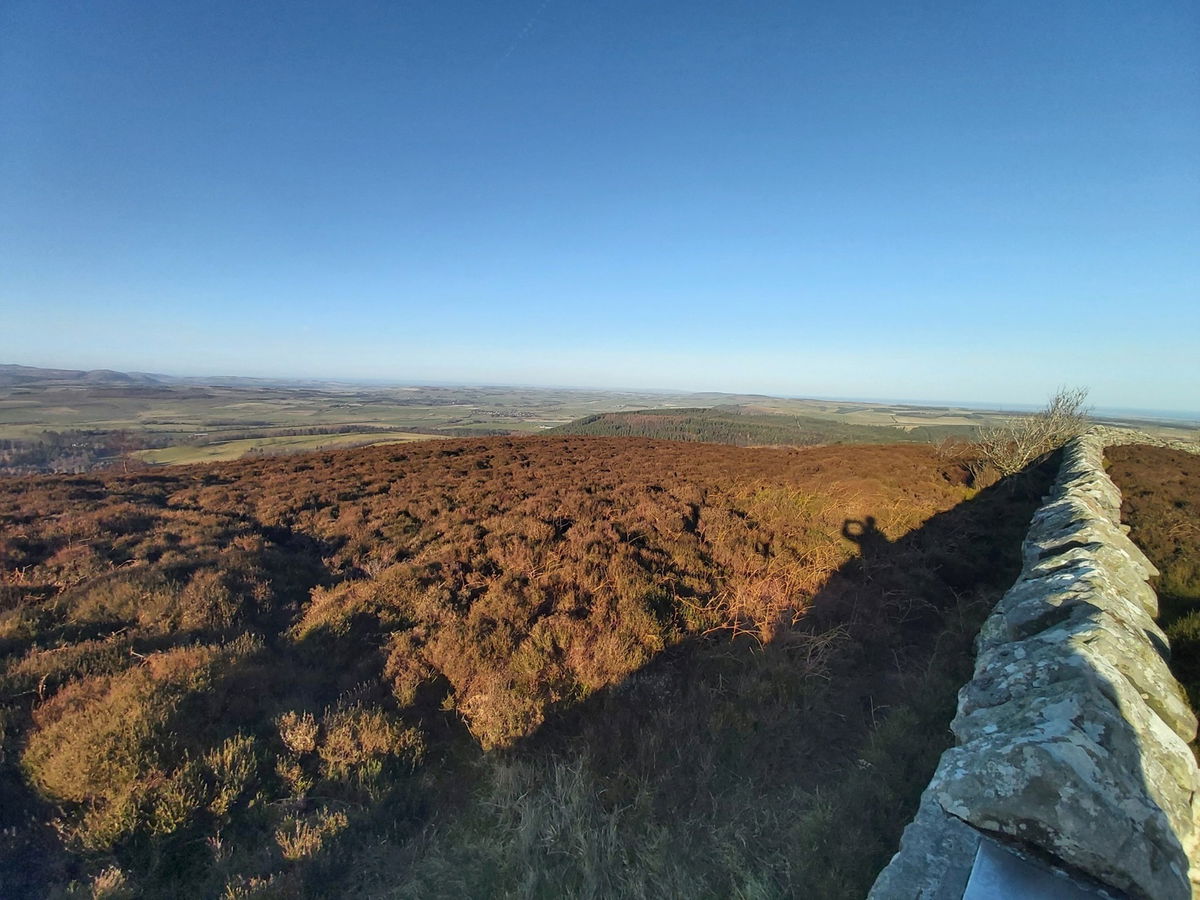 I had to send Red5 up to get some better views.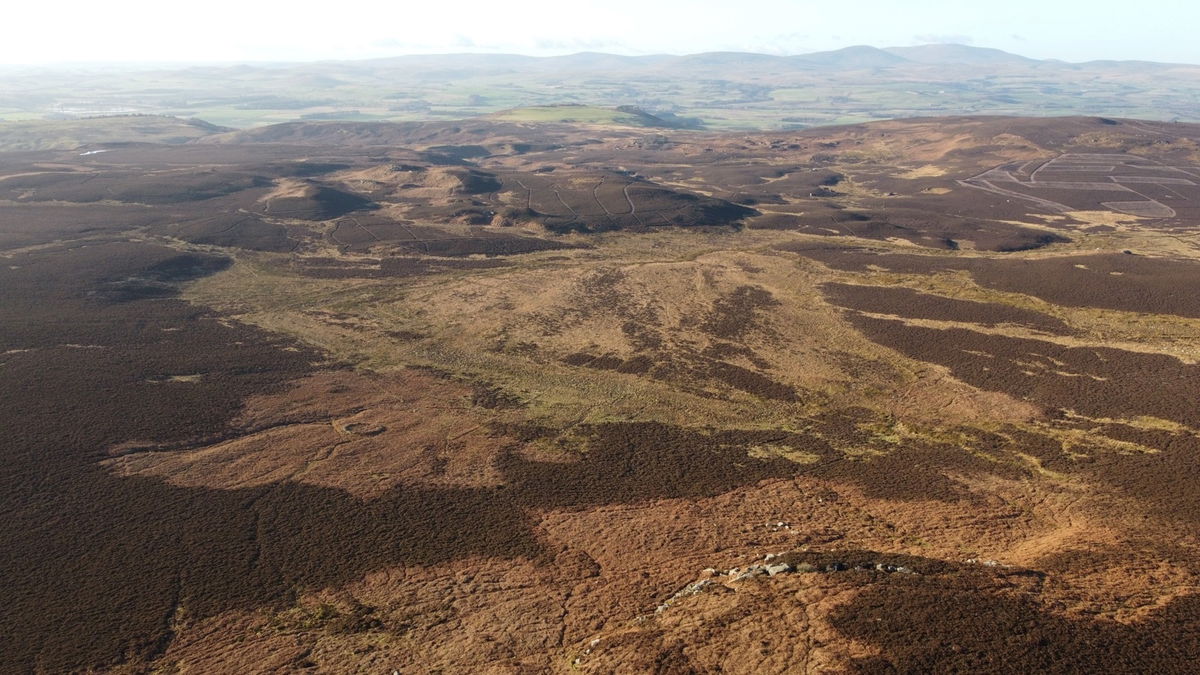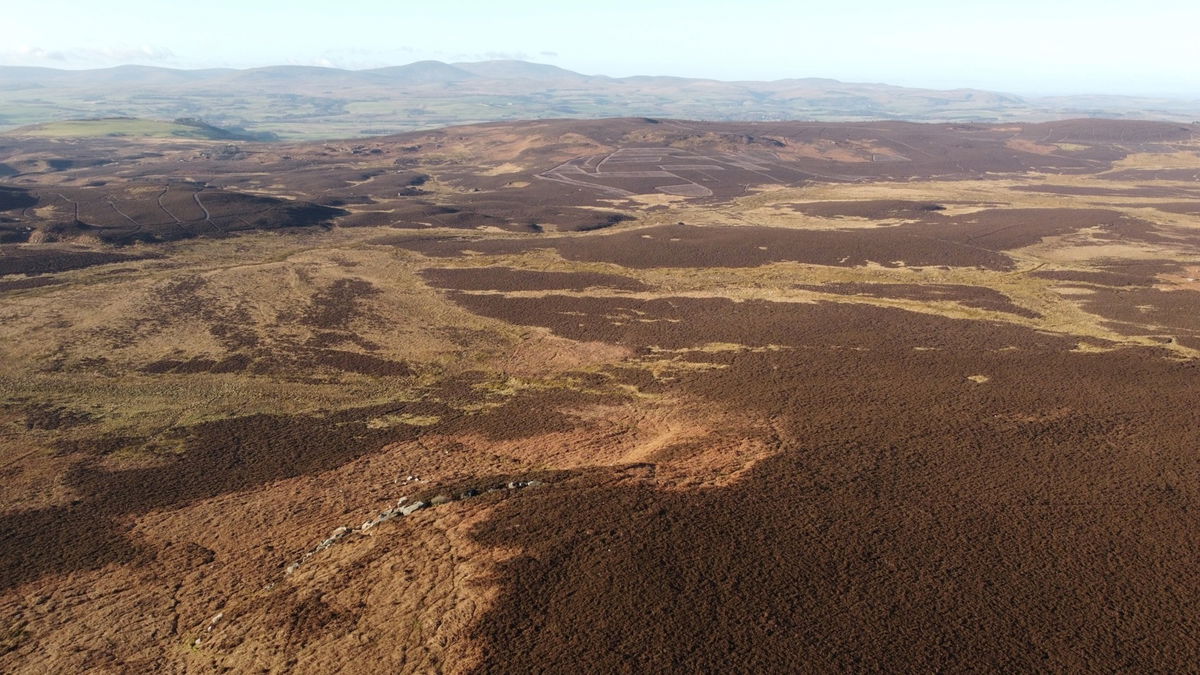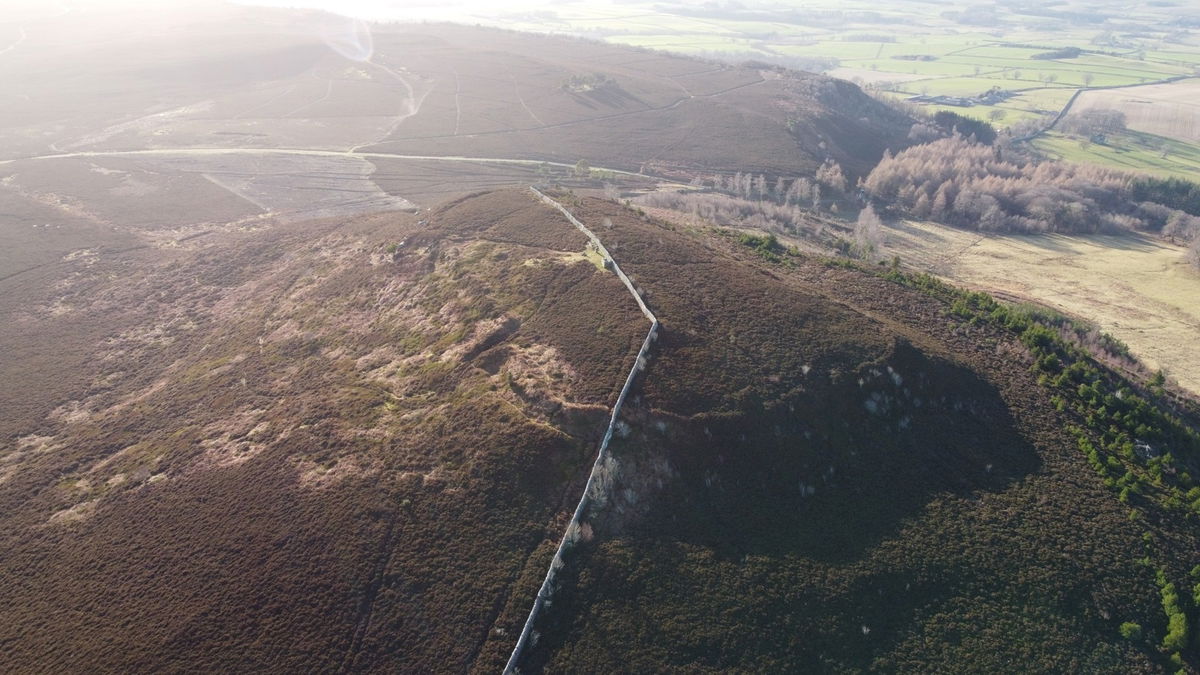 From the top I also caught site of Hepburn Bastle with the Cheviots looming in the background.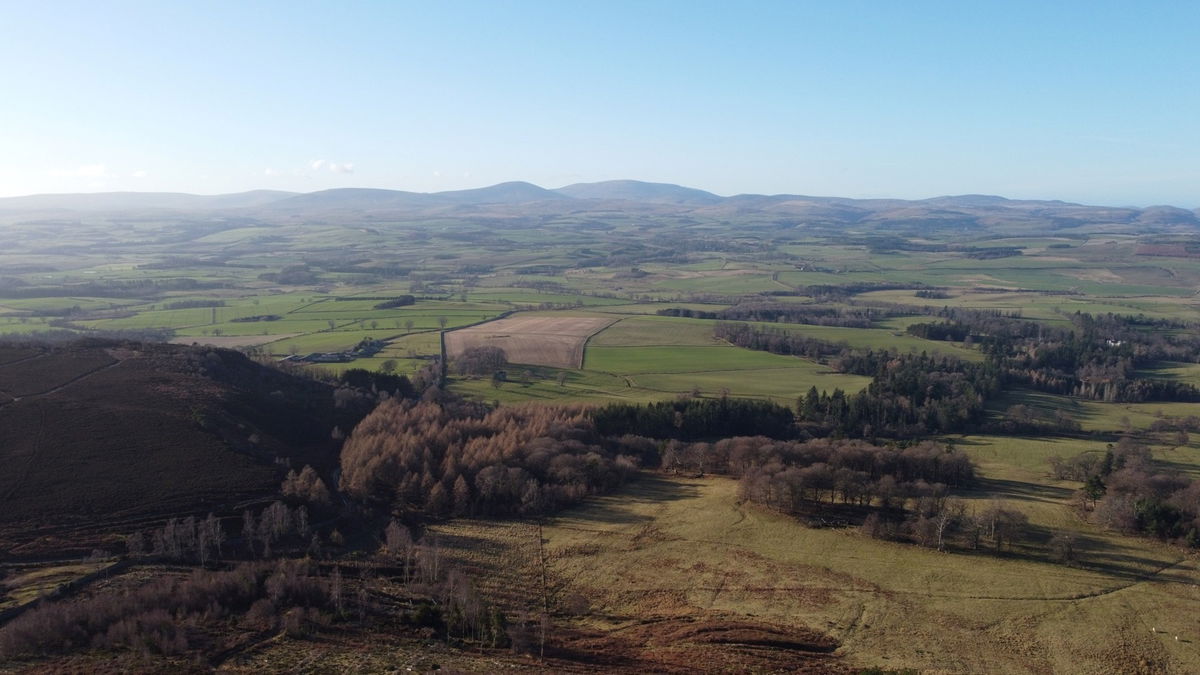 Descending back down Ros Castle I head back to the road. If you fancied a quick jaunt up Ros Castle, then you can just park your car on the grass verge at the bottom of the hill.
I continue west until I come to the Hepburn Bastle which I would see via huge gap in the wall.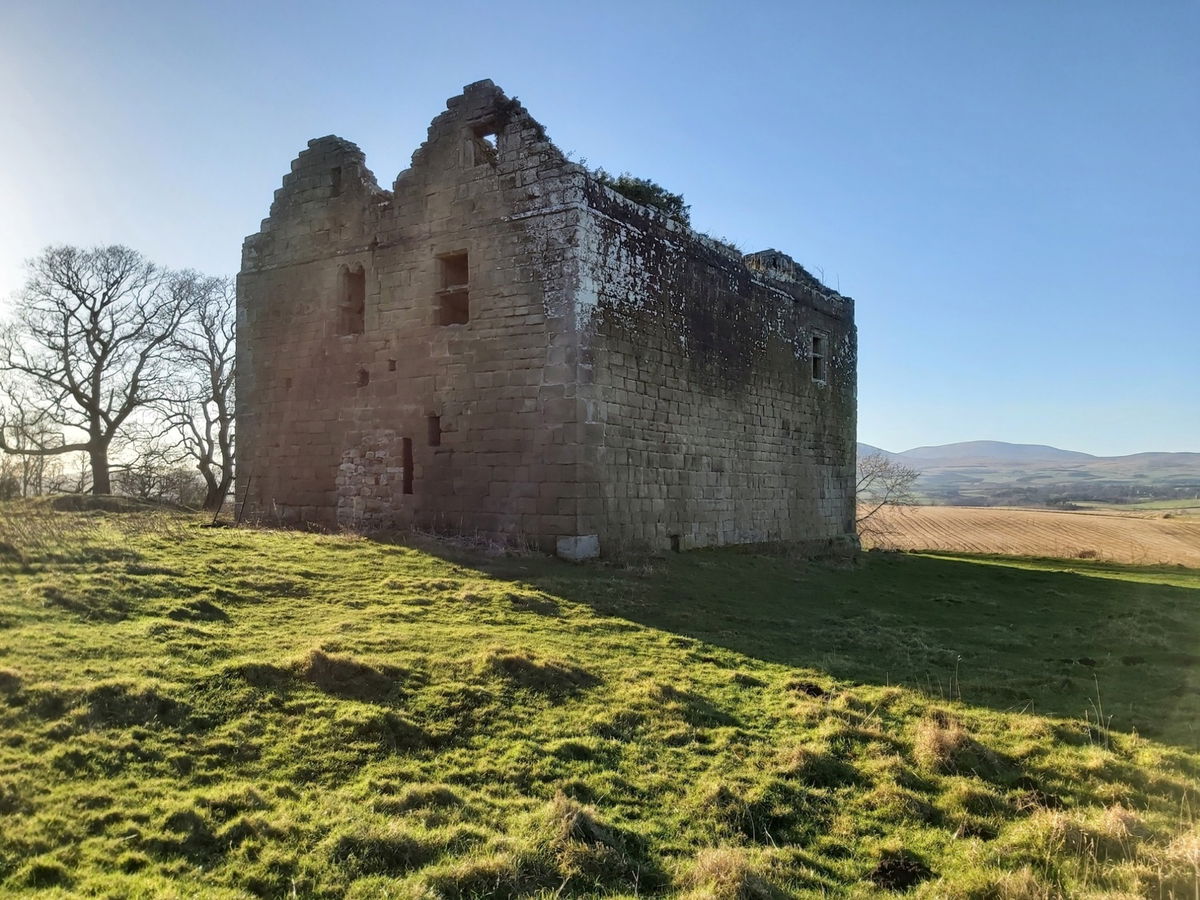 From here it was my plan to head through Hepburn Forest, but as Storm Arwen had hit, there were lots of trees down, so I checked the map and saw a permissive path up through the crags which skirt the forest.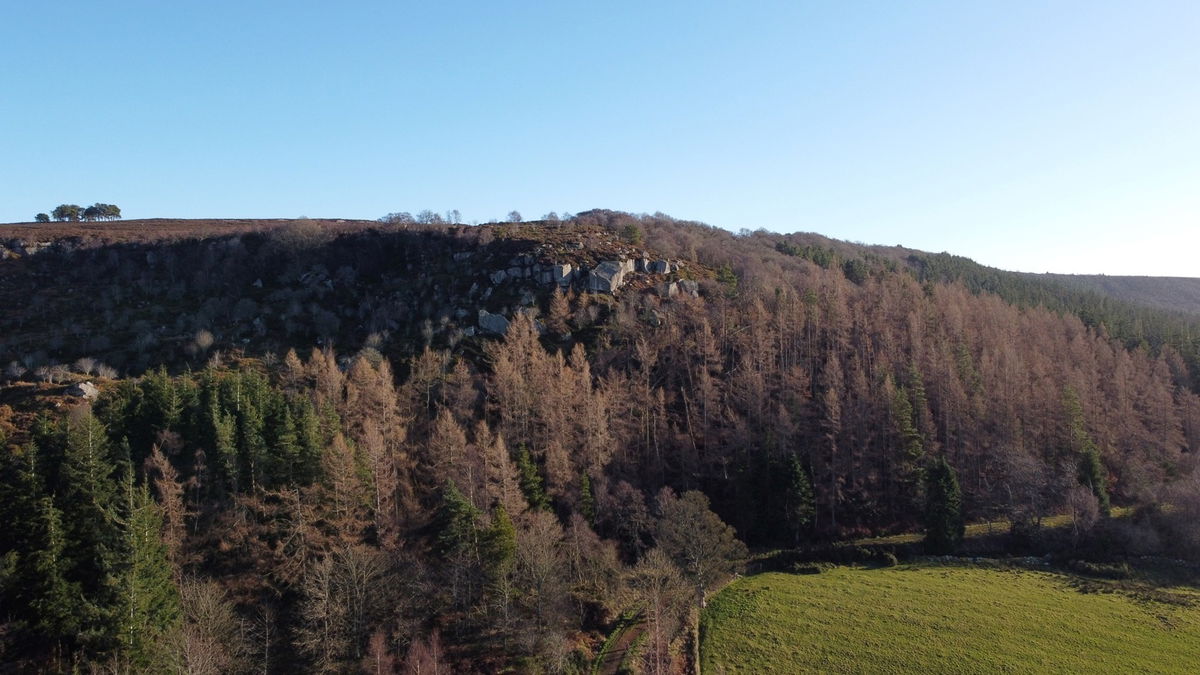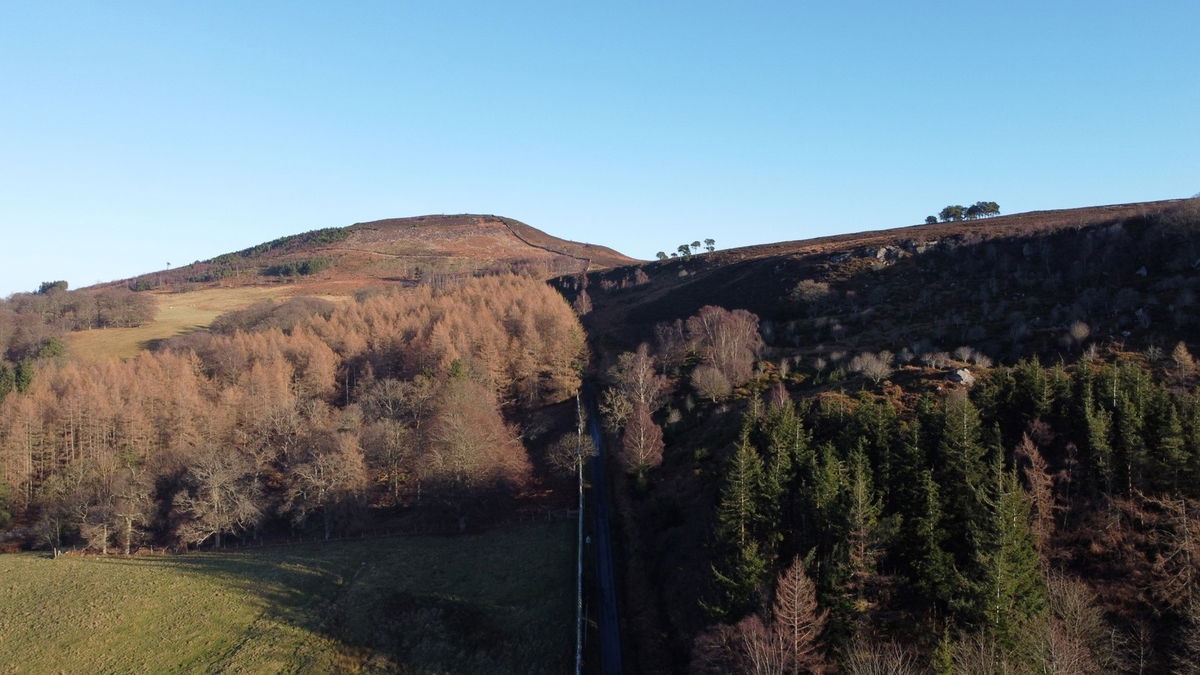 You could walk back up the road to Ros Castle and head on to Hepburn Moor that way, but where is your sense of adventure!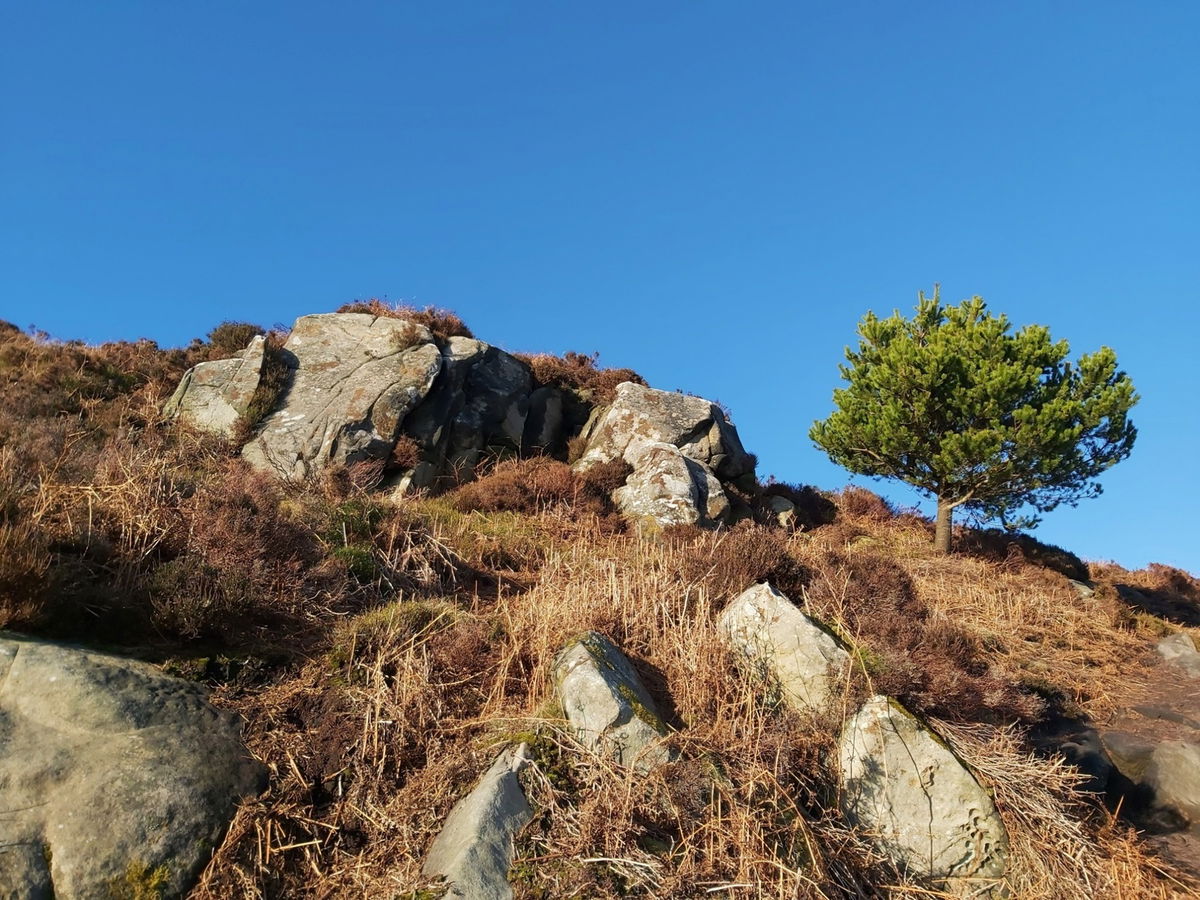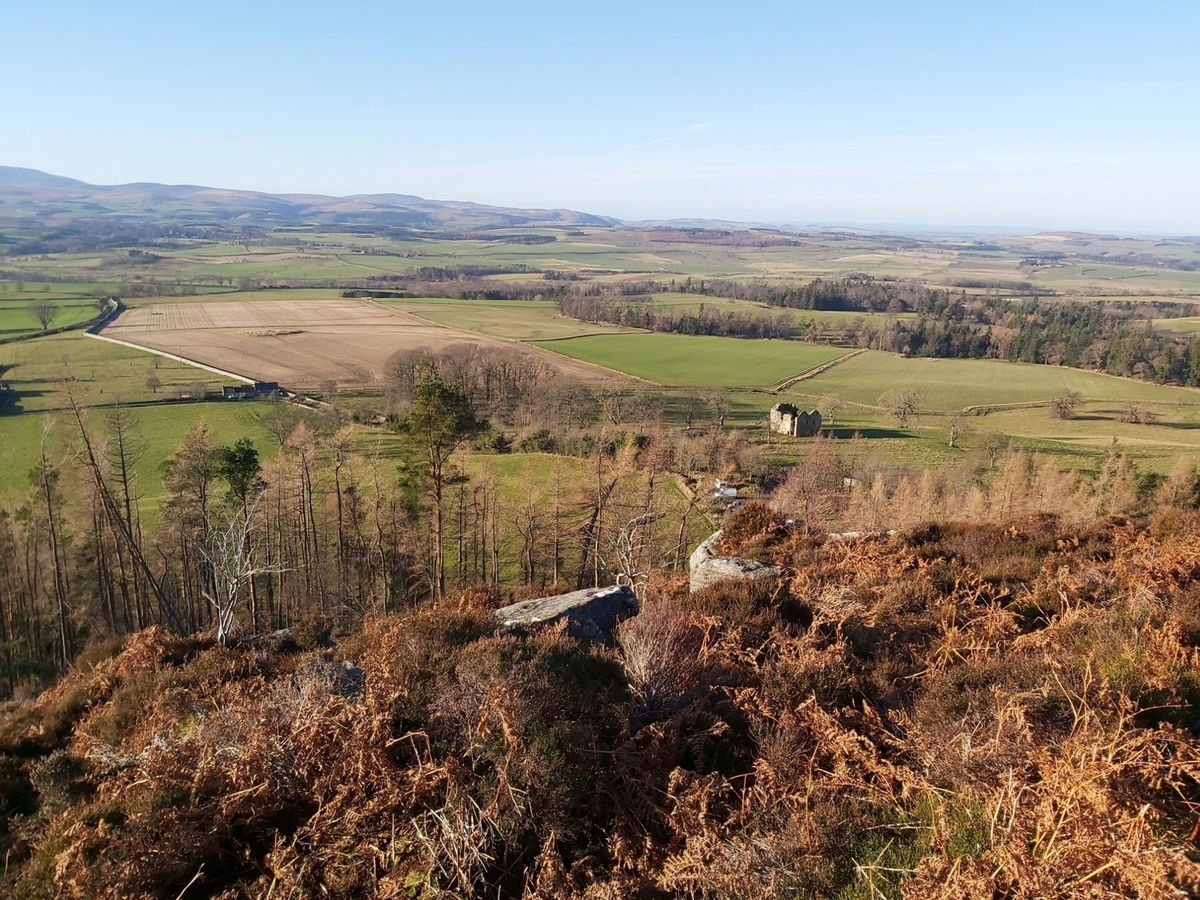 Now I just need to follow the path as I head south on Hepburn Moor.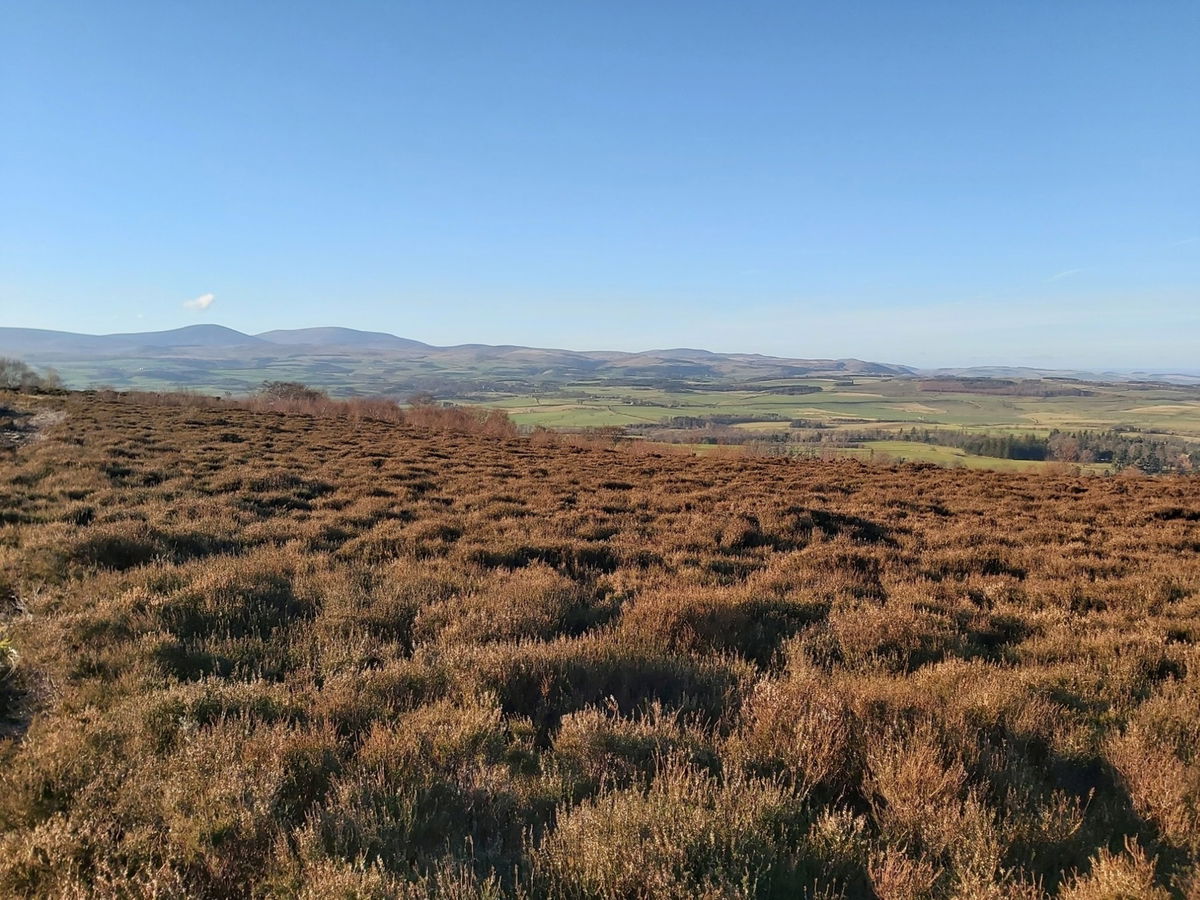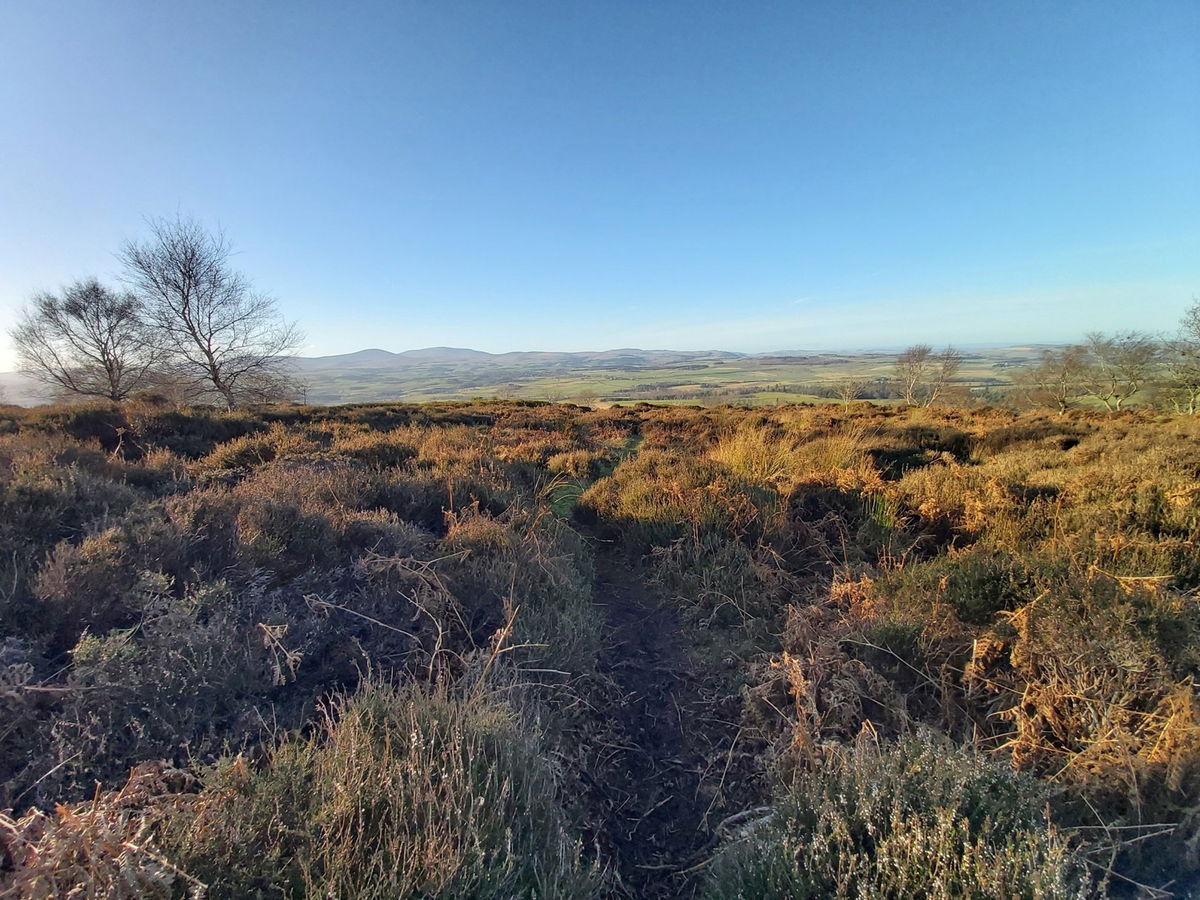 Absolutely stunning views everywhere.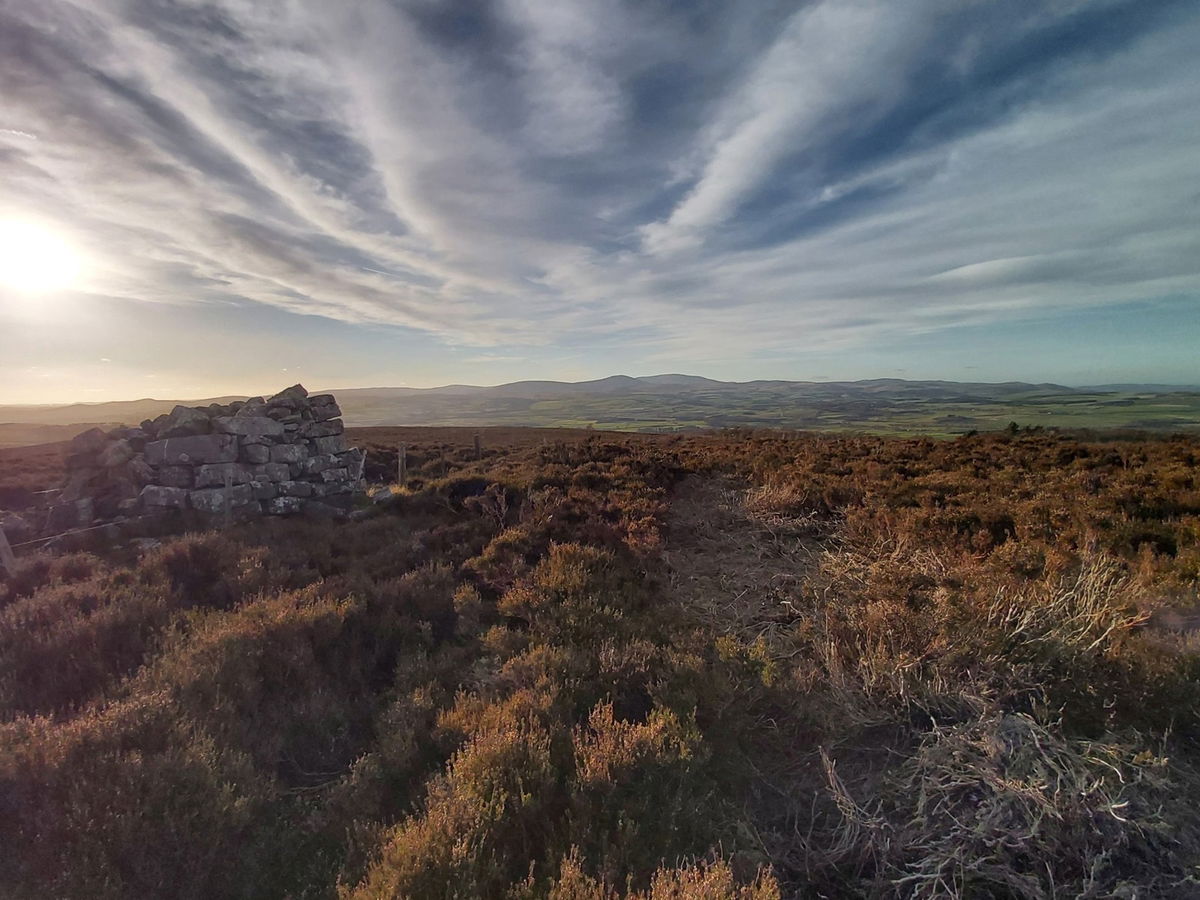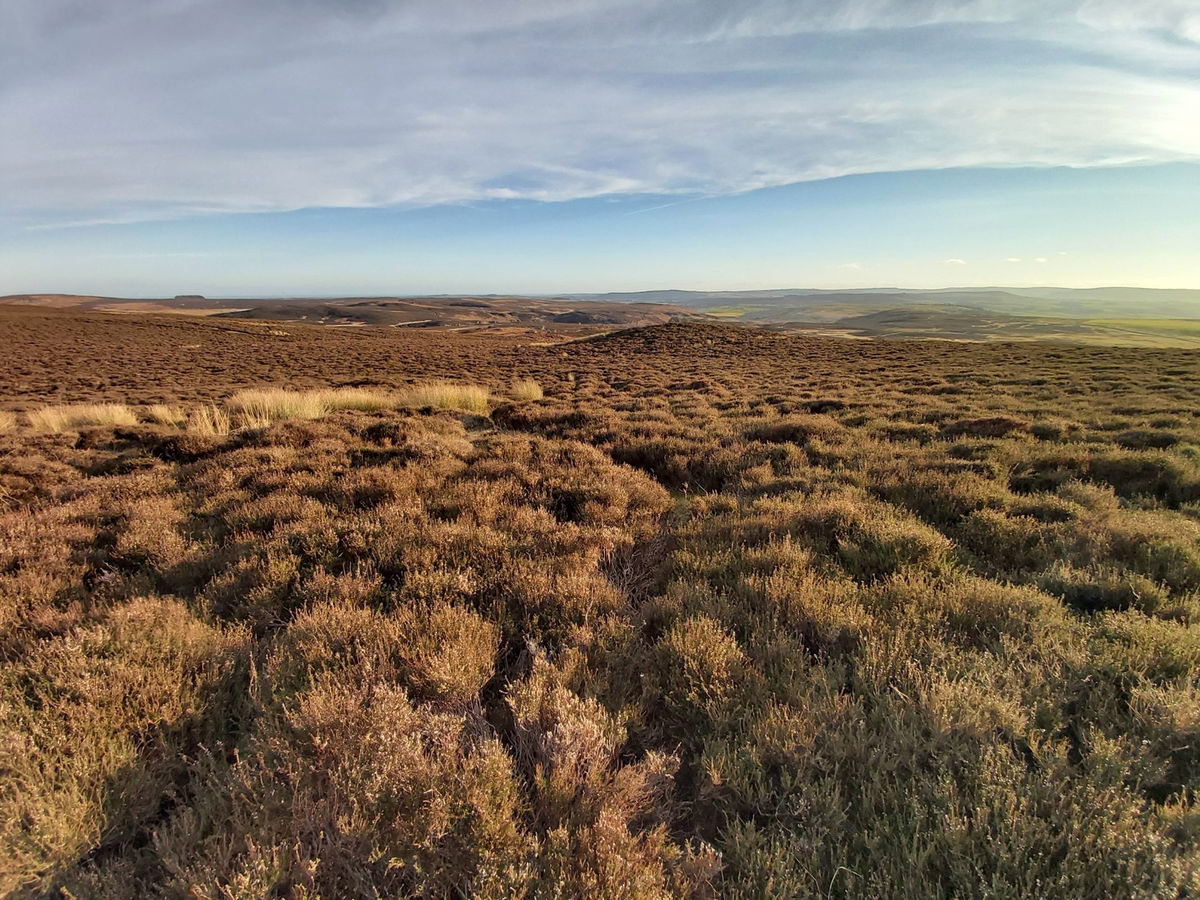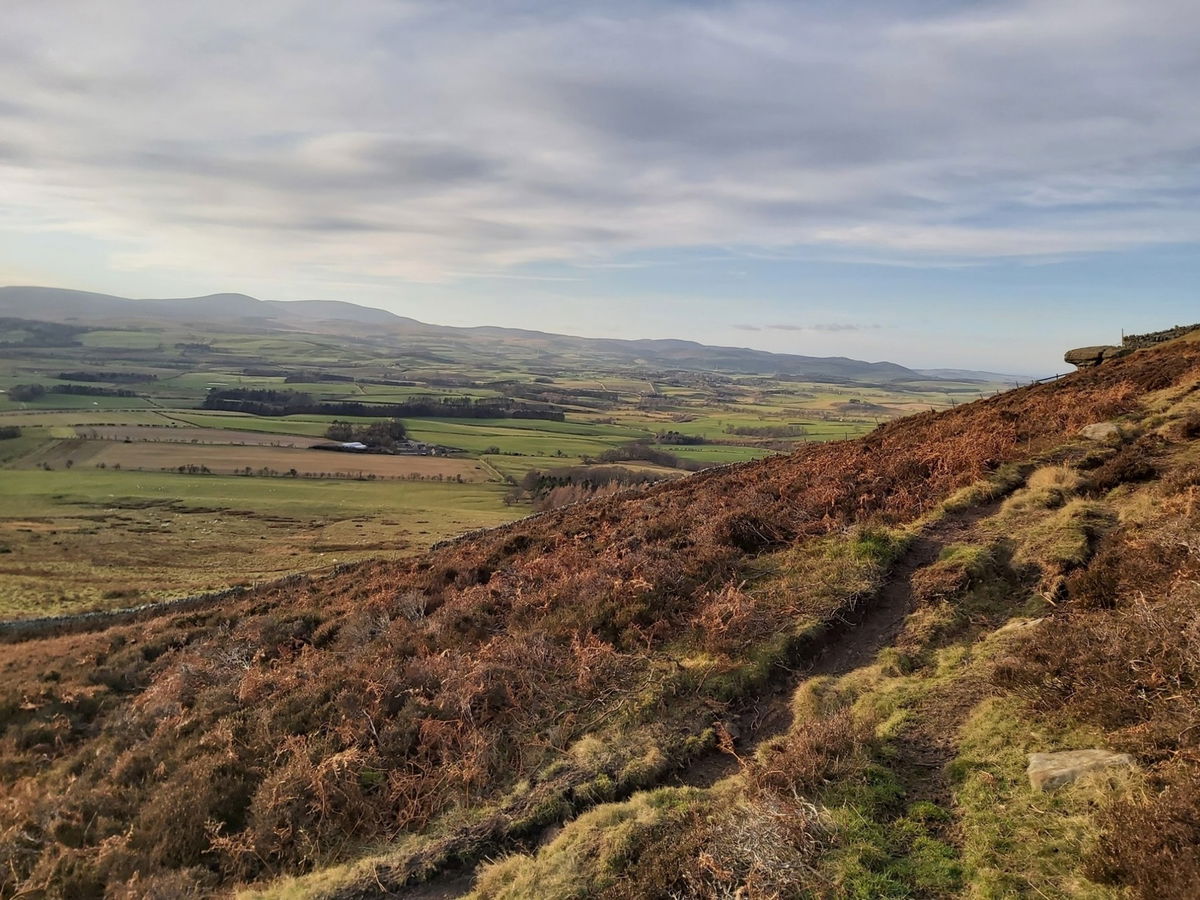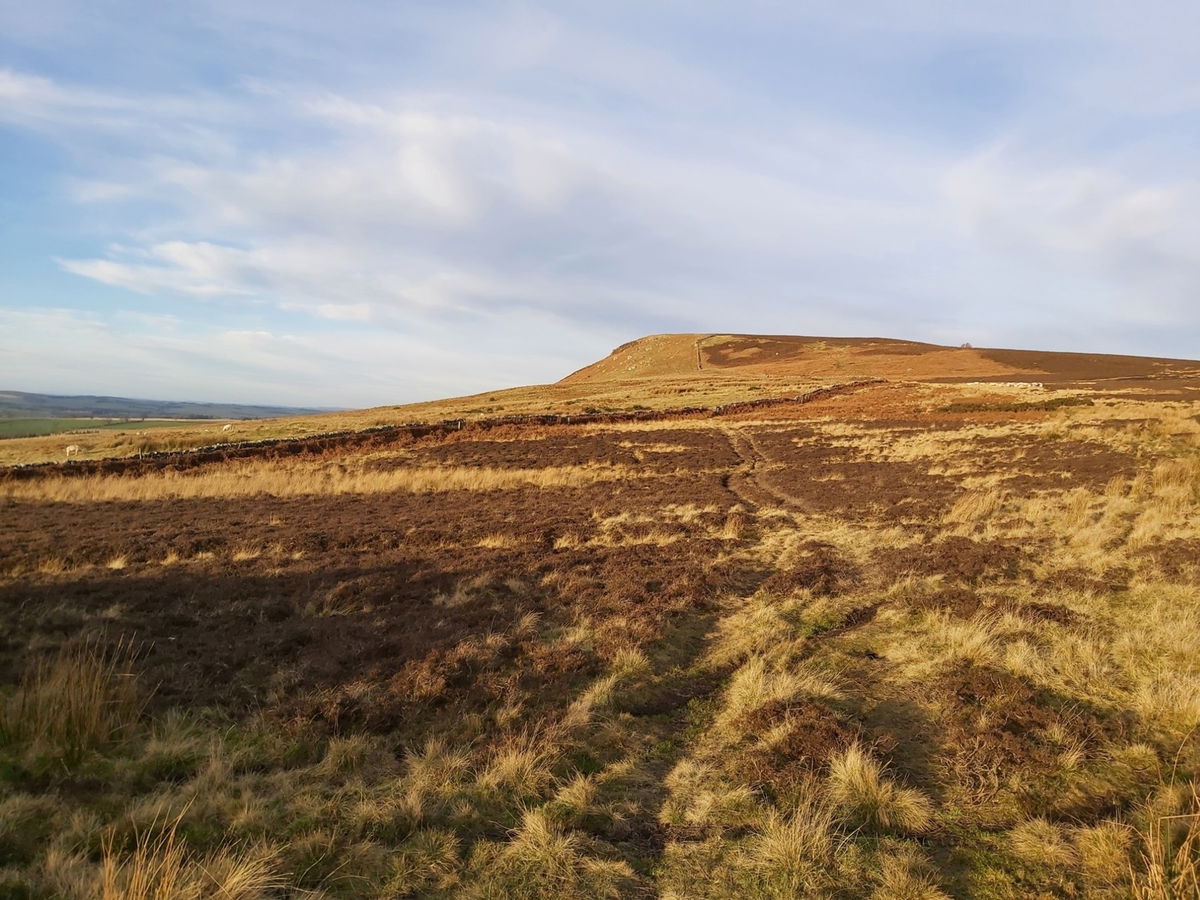 As I turn east towards the Blawearie, a huge cairn appears.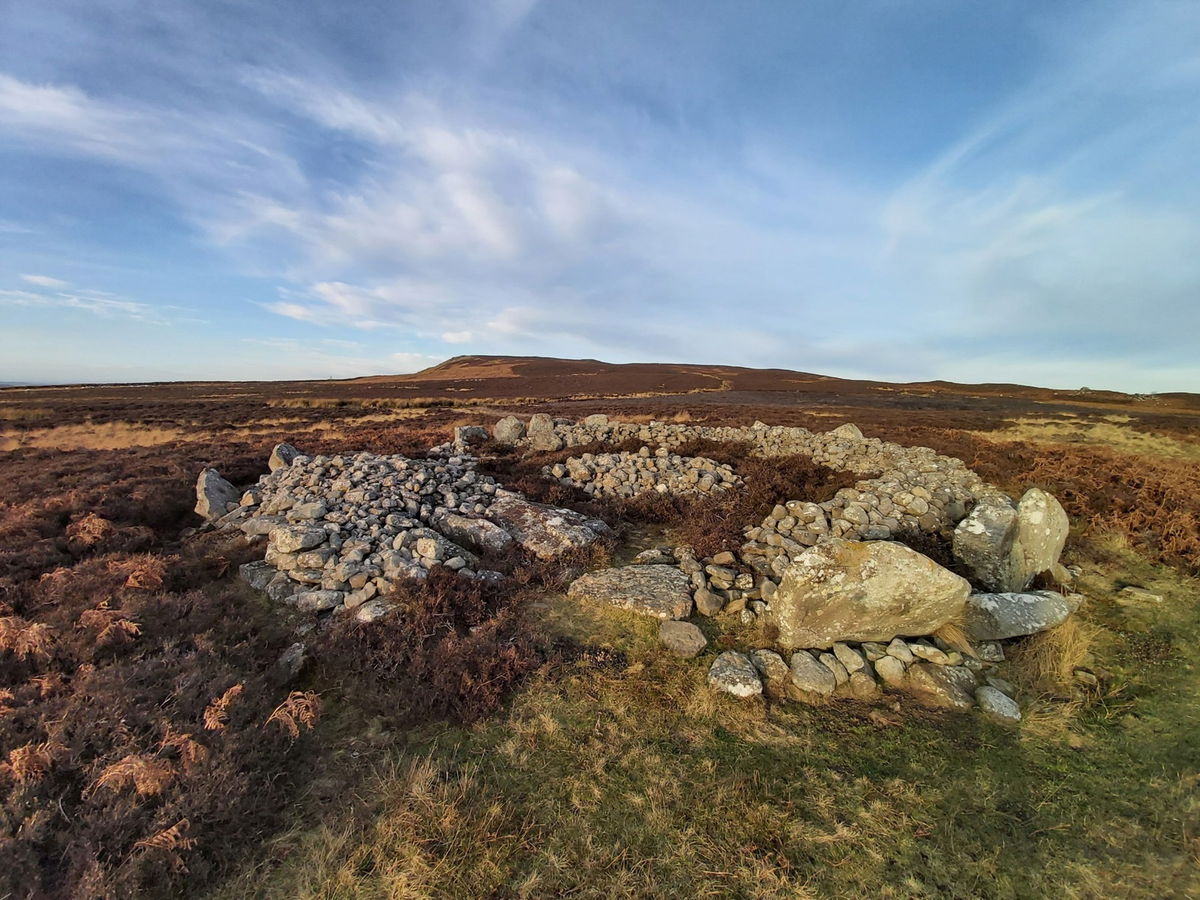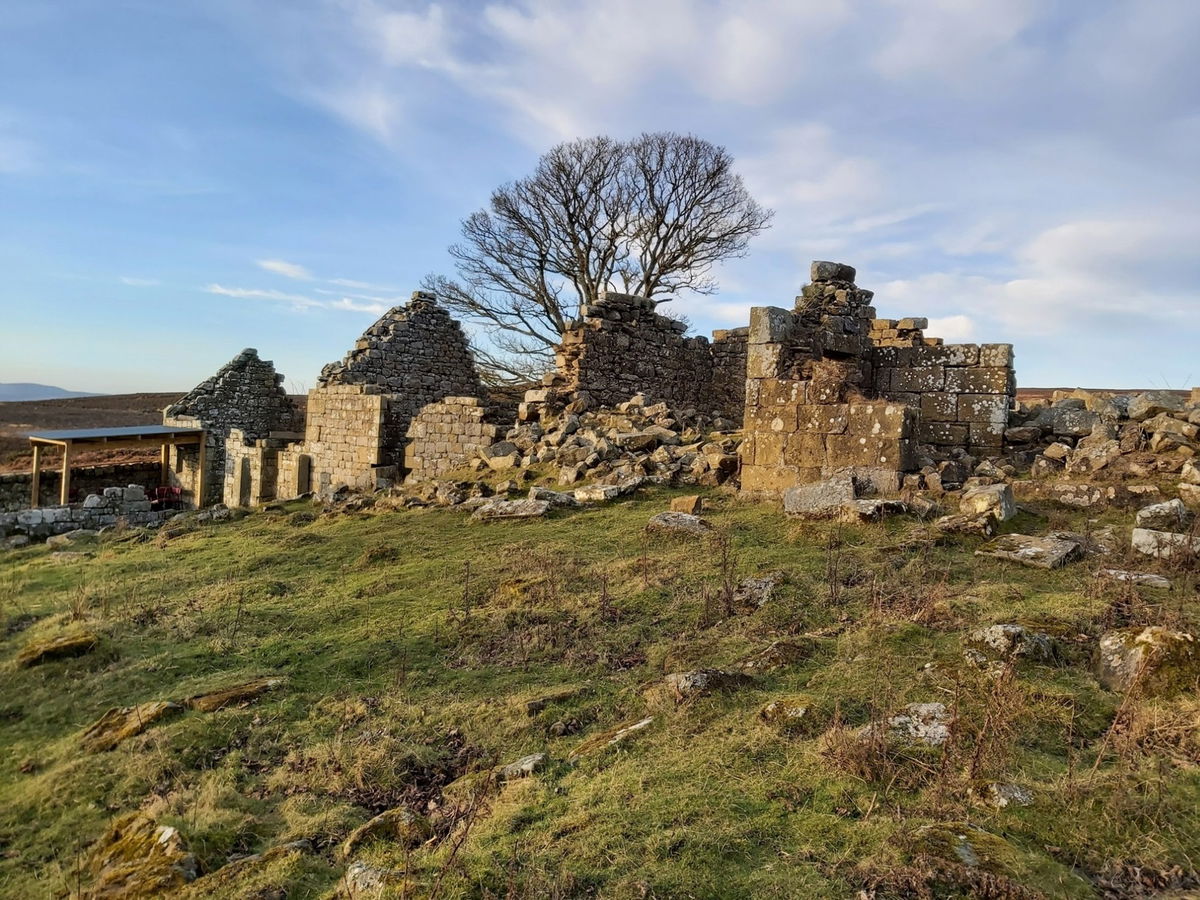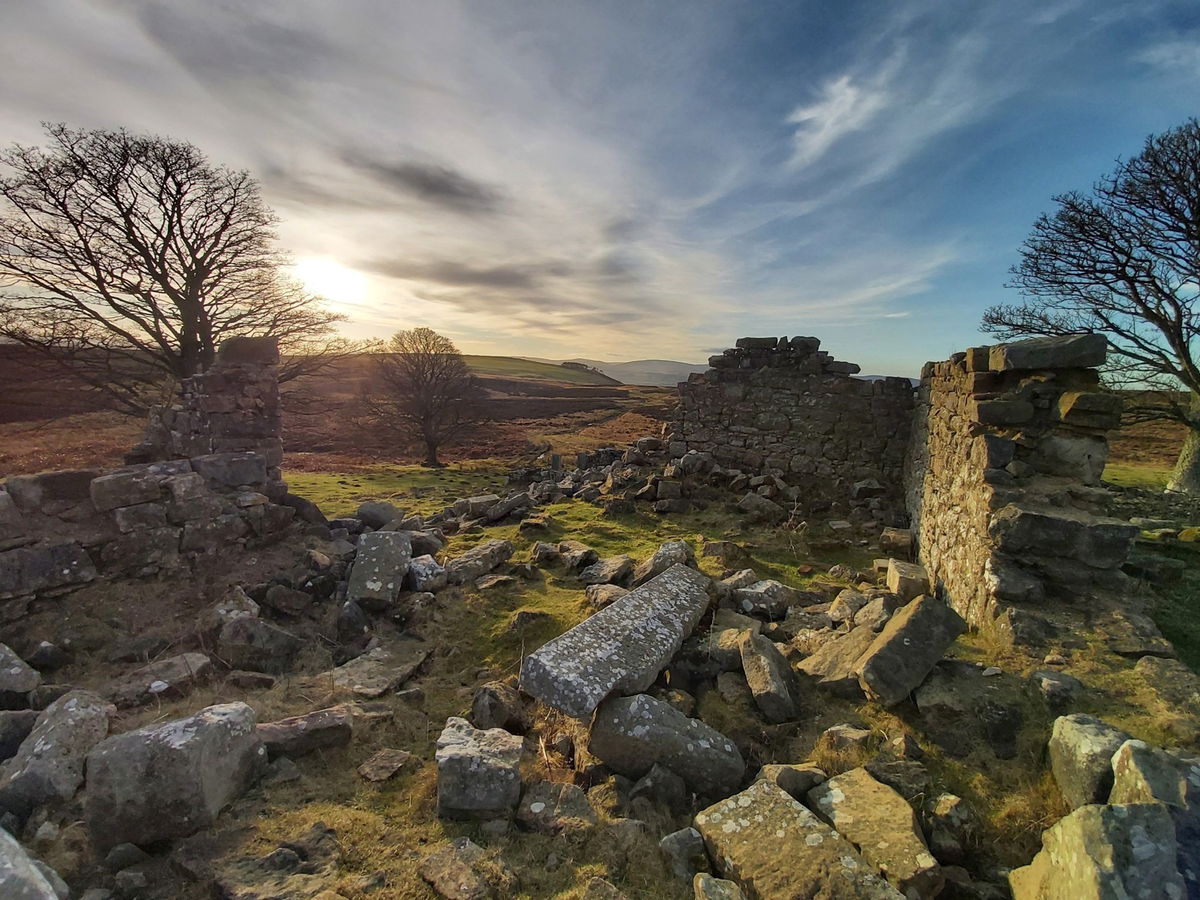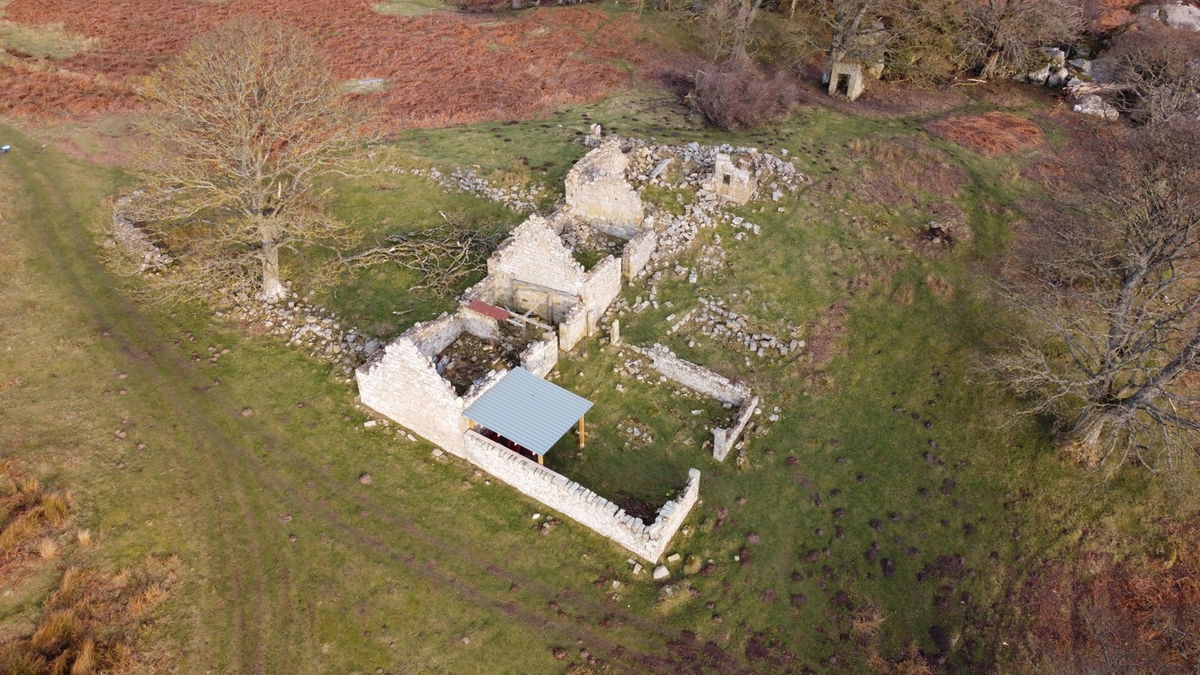 As I continue to head south off the moor I happen across another more modern refuge called The Posh Cow Shed. Unfortunately it seems you have to bring your own refreshments.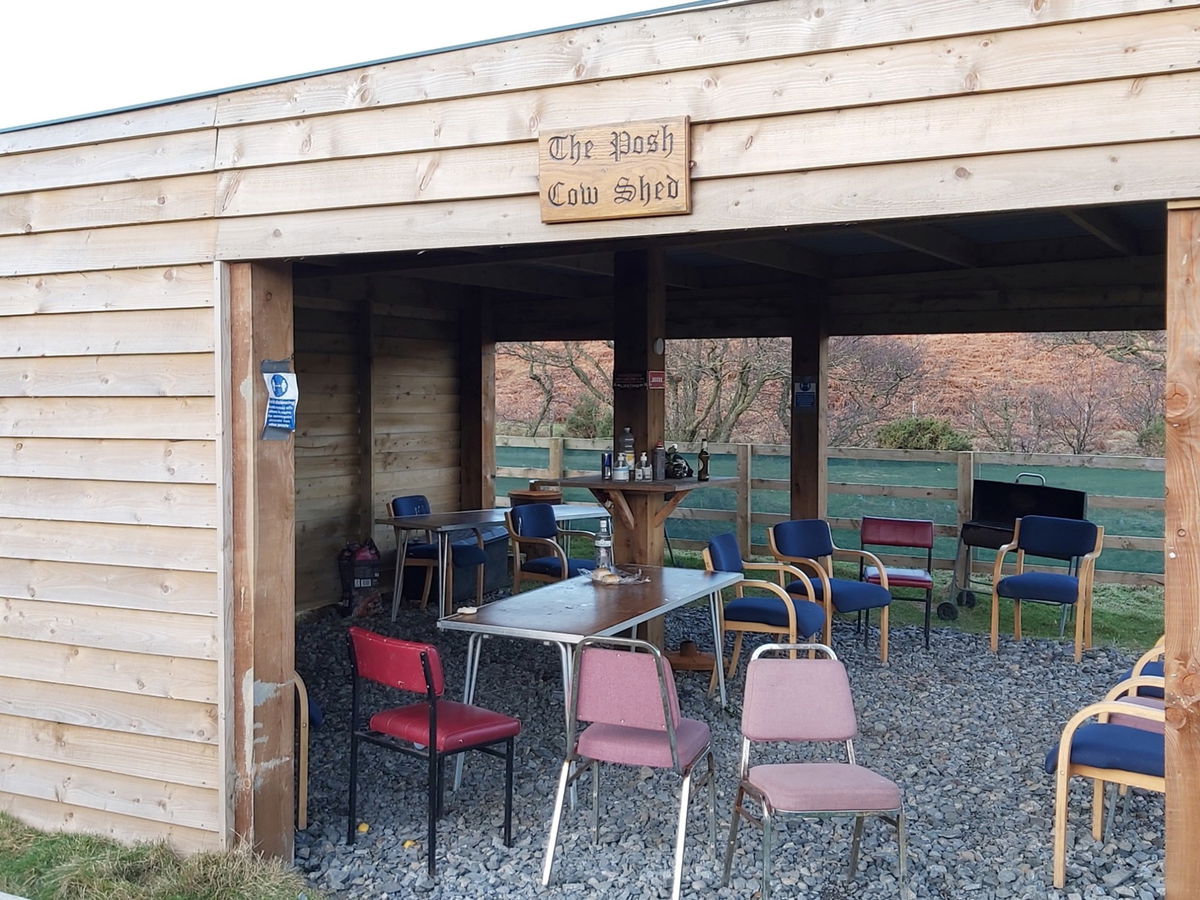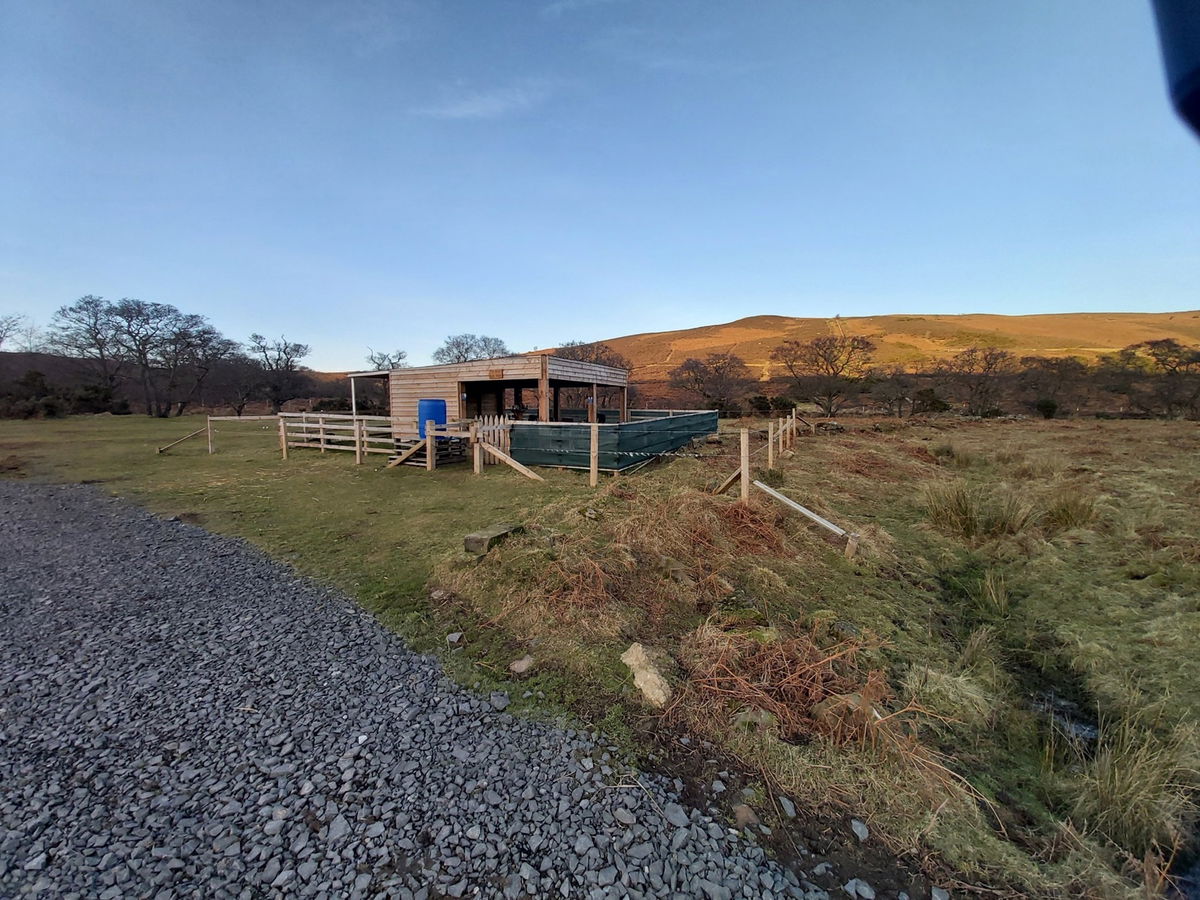 Then it's just a straight track, past a little quarry and back towards Eglingham.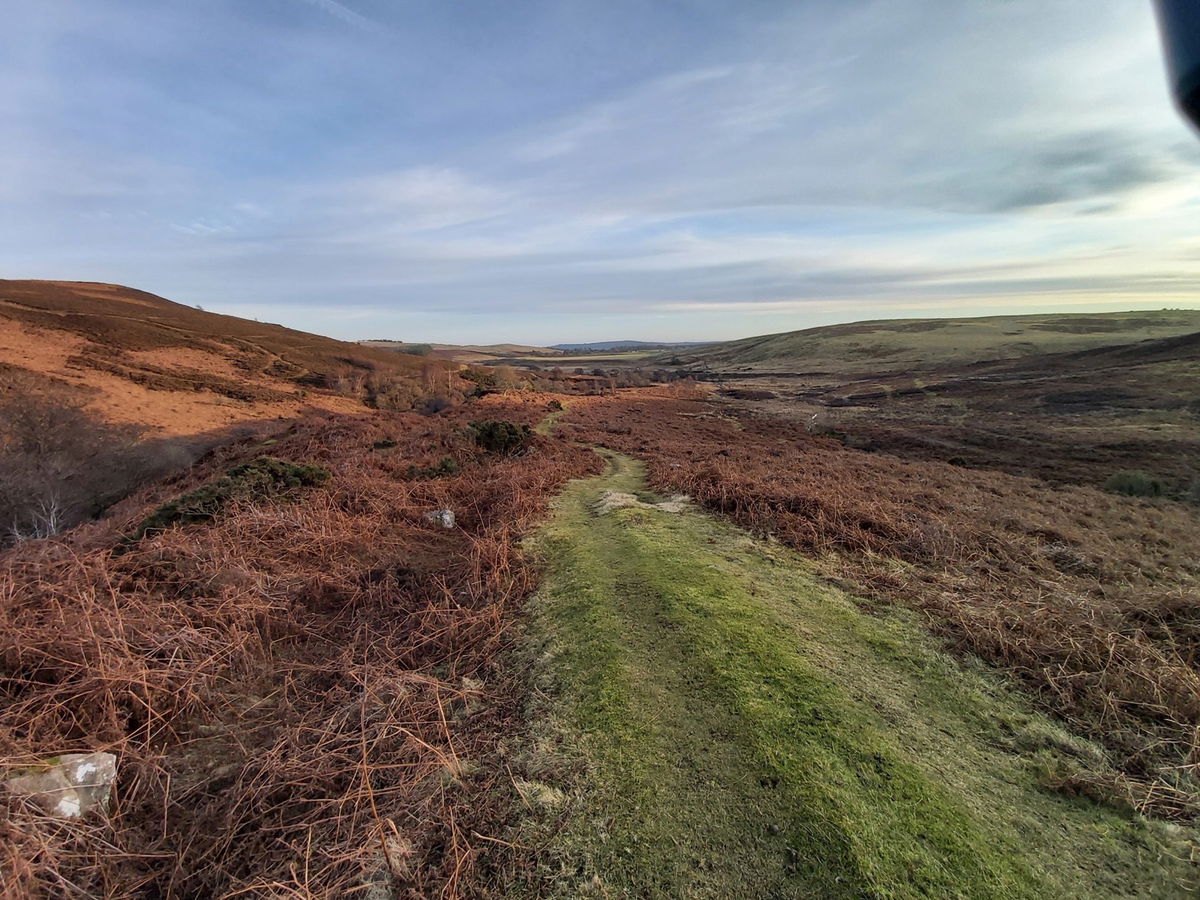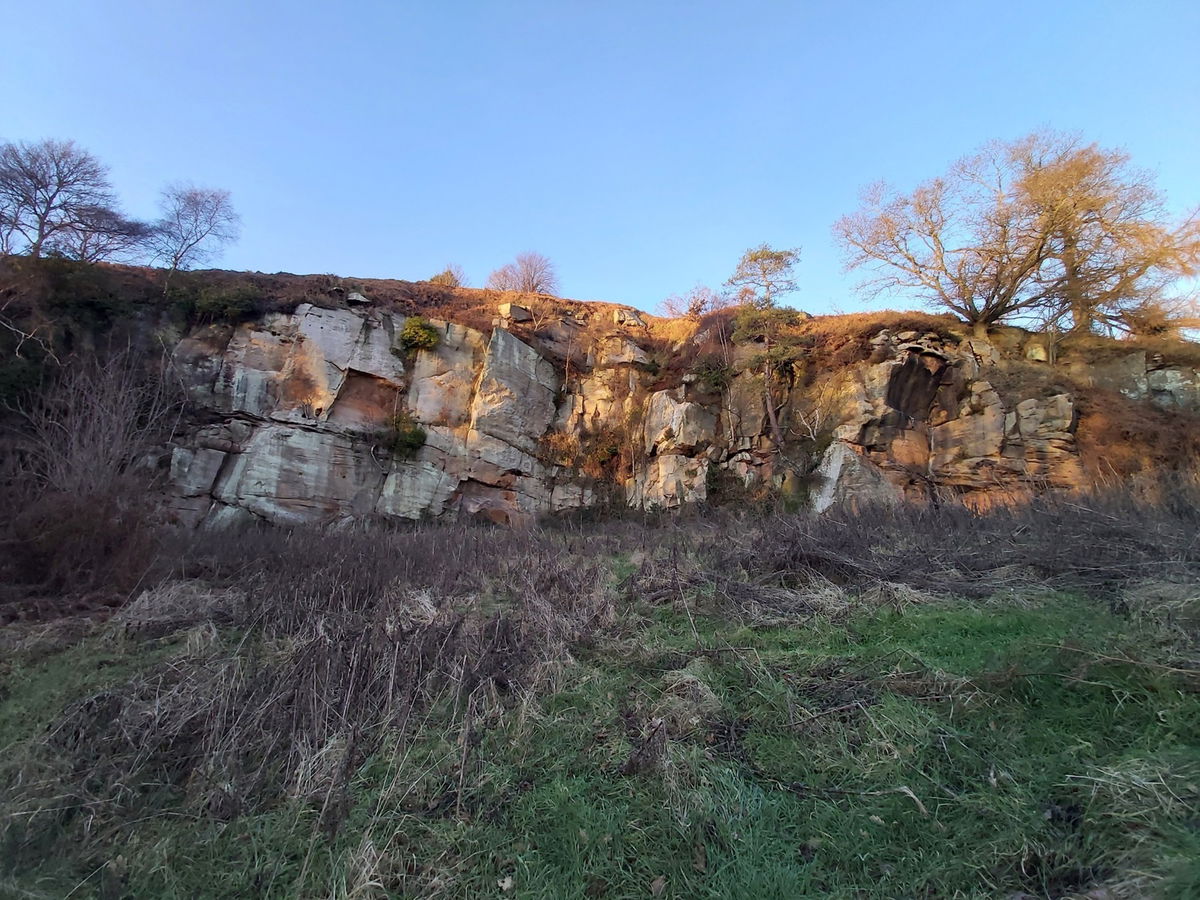 I'm treated to a final pill box, before I am back at the car.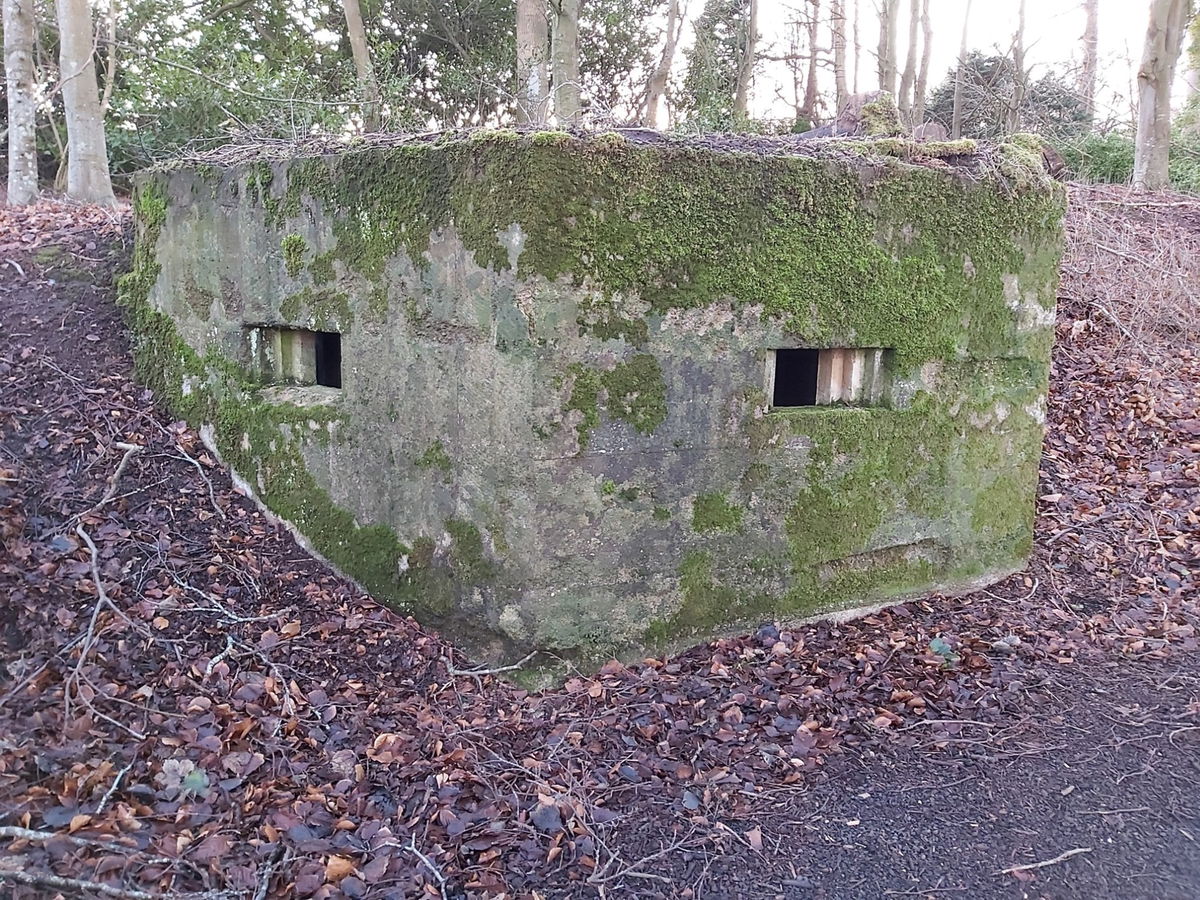 Another cracking walk and still plenty to explore on the moors for another day.
Where to Park For Bewick Moor, Cateran Hole, Ros Castle And Blawearie
Where To Park For Bewick Moor, Cateran Hole, Ros Castle And Blawearie ?
What three words
Park your car on the village main street.
}
Fabulous Places On This Walk
Discover what fabulous places you will find on this walk - Bewick Moor, Cateran Hole, Ros Castle And Blawearie .
Contributed by Simon Hawkins
Thanks for checking out this place on the Fabulous North! I do enjoy a wander out in to the countryside trying to find hidden gems that not many people know about. You can't beat a rogue Pele tower up a remote hill or a mysterious stone circle or a stunning waterfall secluded in a forest.
More Walks from Simon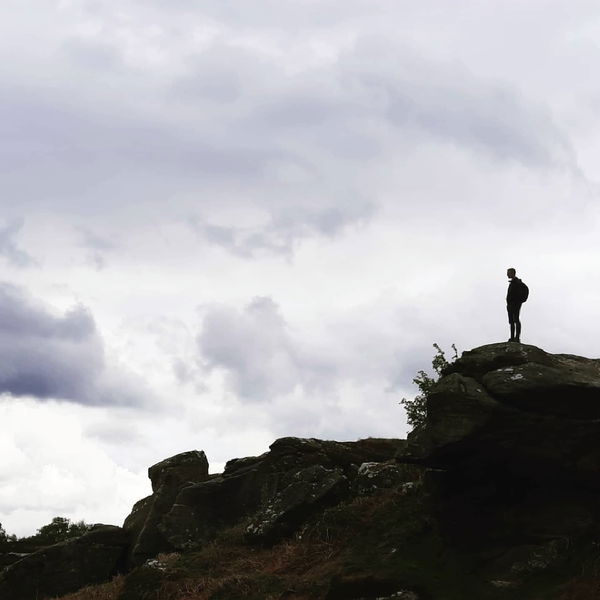 More Places In Chillingham
Find more fabulous places in Chillingham, Northumberland and if you know of a place we haven't listed, then let us know.
Blawearie Shepherd's Hut
Building
Chillingham
Northumberland
A ruined shepherd's hut in the moors near Old Bewick set amongst crags and cairns.
Ros Castle Lime Kiln
Lime Kiln
Chillingham
Northumberland
A ruined lime kiln sitting between Cateran Hole and Ros Castle in the Alnwick area.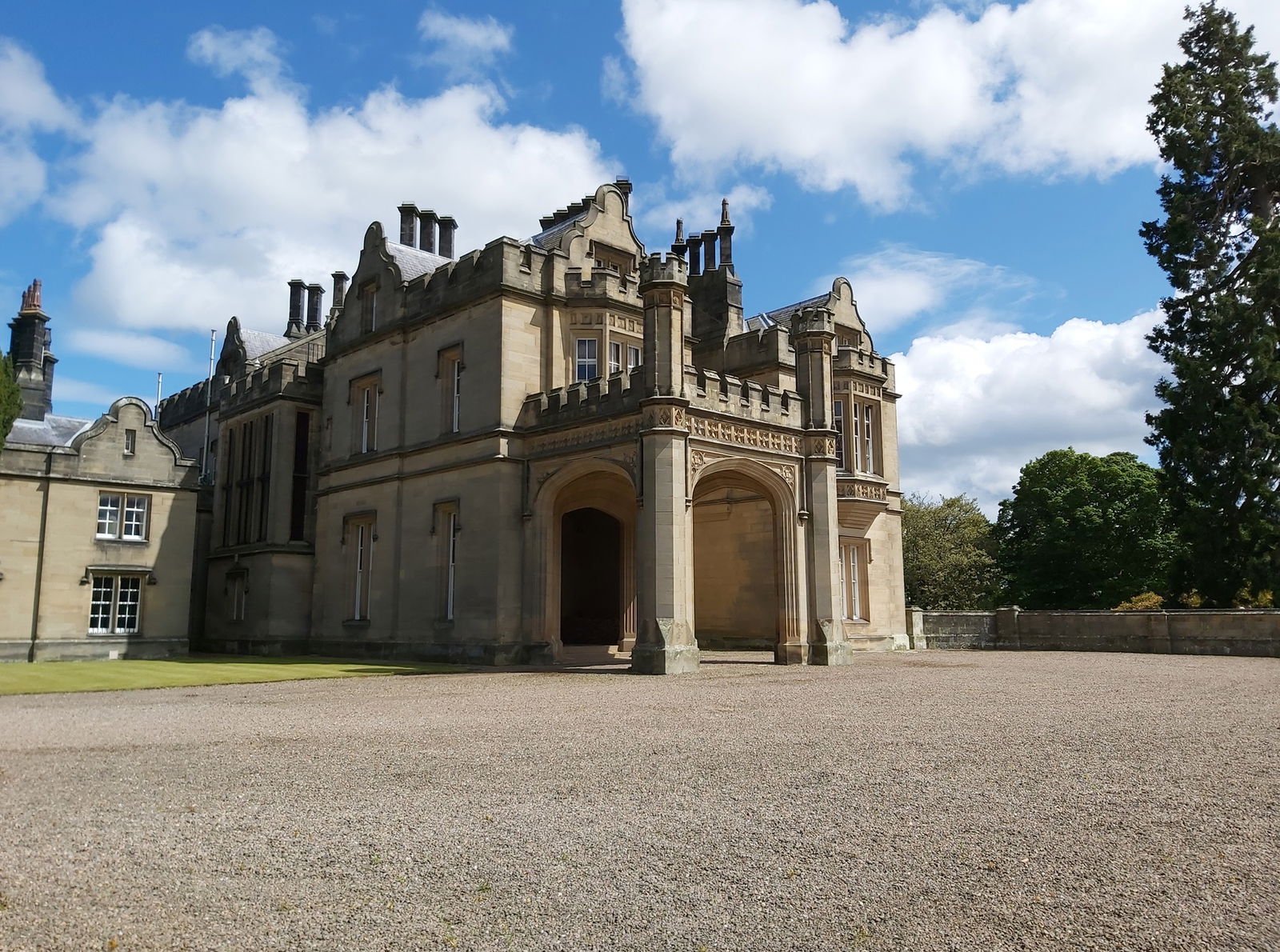 Lilburn Tower
Estate
Chillingham
Northumberland
A country manor house with beautiful gardens, an observatory, old church and ruined pele tower.
Find Us On Facebook
We post all our new places daily on our Facebook Groups page, so join the group today and be notified when we add a new place.
Join Our Facebook Group