Cold Law, Great Moor, Coldburn Hill And Views Over Bizzle Crags
21km
The Cheviots
Northumberland
Cold Law, Great Moor, Coldburn Hill And Views Over Bizzle Crags
The Cheviots, Northumberland
A wander in The Cheviots taking in Cold Law, a few crags then over to Coldburn Hill to get some mega views over Bizzle Crags.
Distance - 21km (13 miles)
Ascent - 901m
Duration - Approx 5 hours
Terrain - Grassy tracks, thick bracken and some heather tracks.
Parking - There is plenty of off road parking at Langleeford which is right at the foot of Cold Law. View Parking Map
View Route On Map
I'm gradually ticking off hills over 300m in the Cheviots, which I believe there are around 100, so today's jaunt was to grab a few more and to find some crags.
Since my microlight flight over the Cheviots and spying the amazing Bizzle Crags, I wanted to get another look at that. As luck would have it, Coldburn Hill perfectly overlooks the crags and was on the list to tick off.
So my plan was to head up Cold Law, onto some crags, across the Great Moor then onto Coldburn Hill. Then it would be back along the College Valley with a final foray up Blackseat Hill.
Although the road up the Harthope Valley to Langleeford is a grim one, the views of Housey Crags from the parking is always a fabulous sight.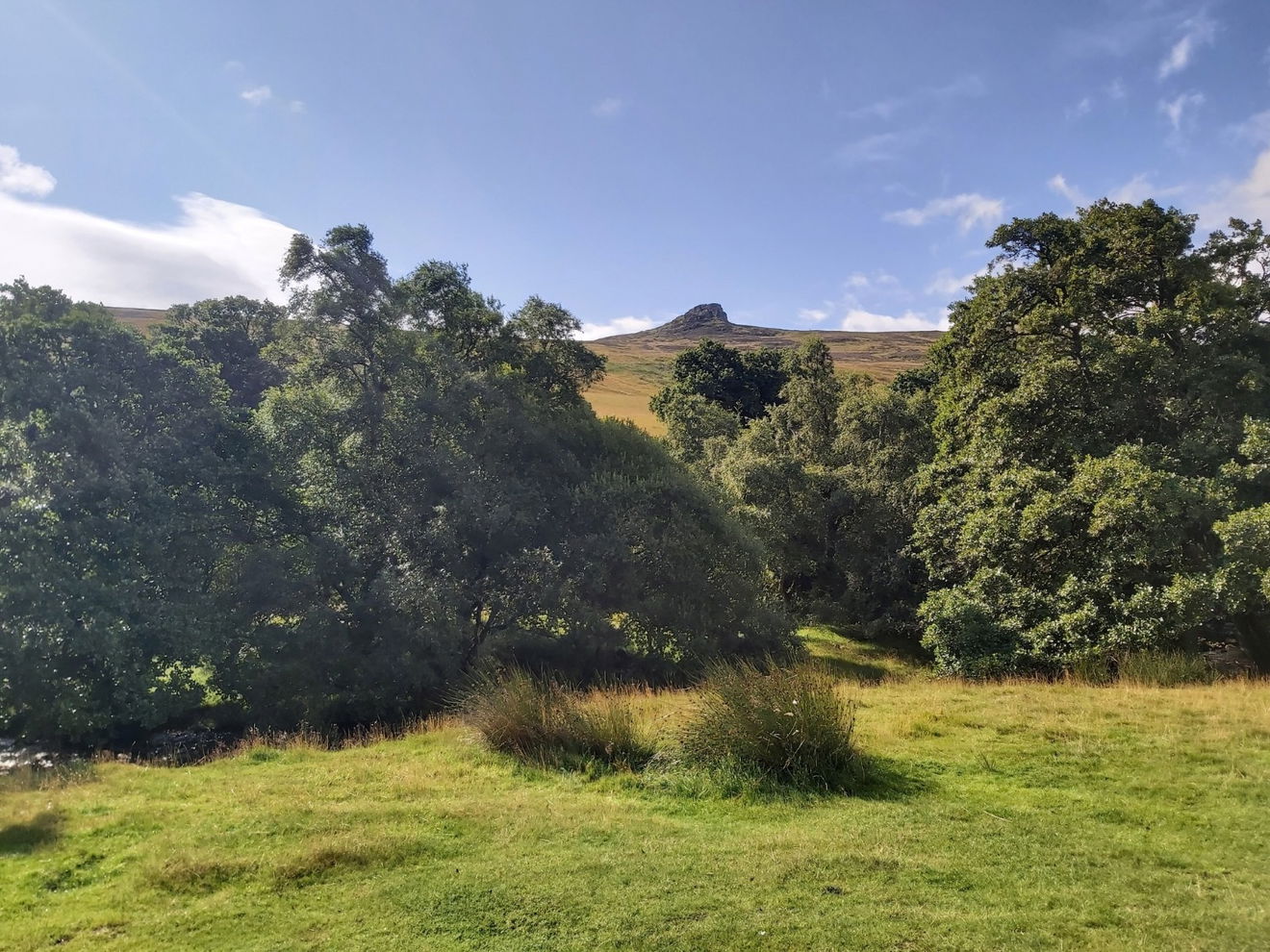 First climb of the walk is Cold Law and is only a short way along the valley.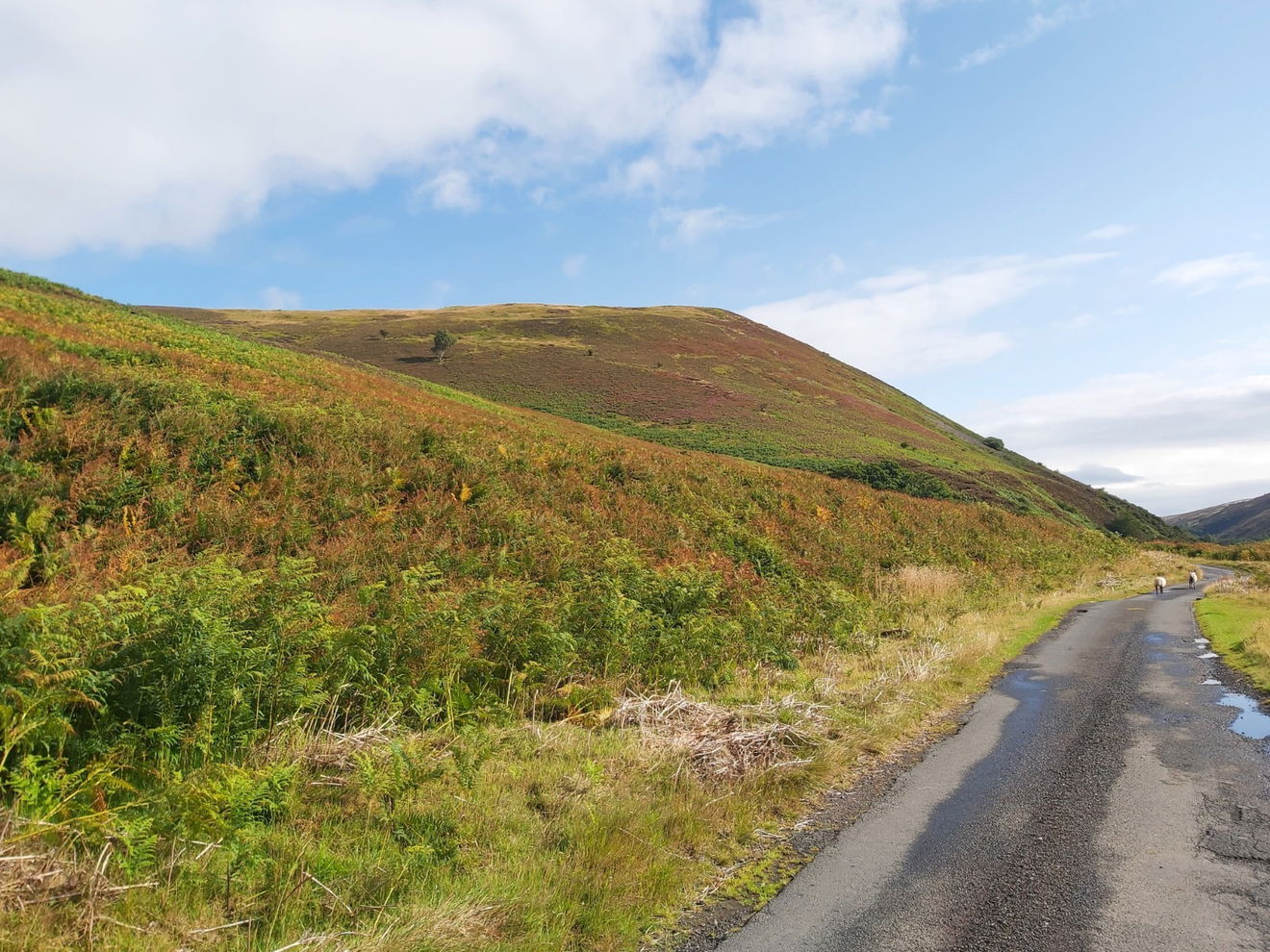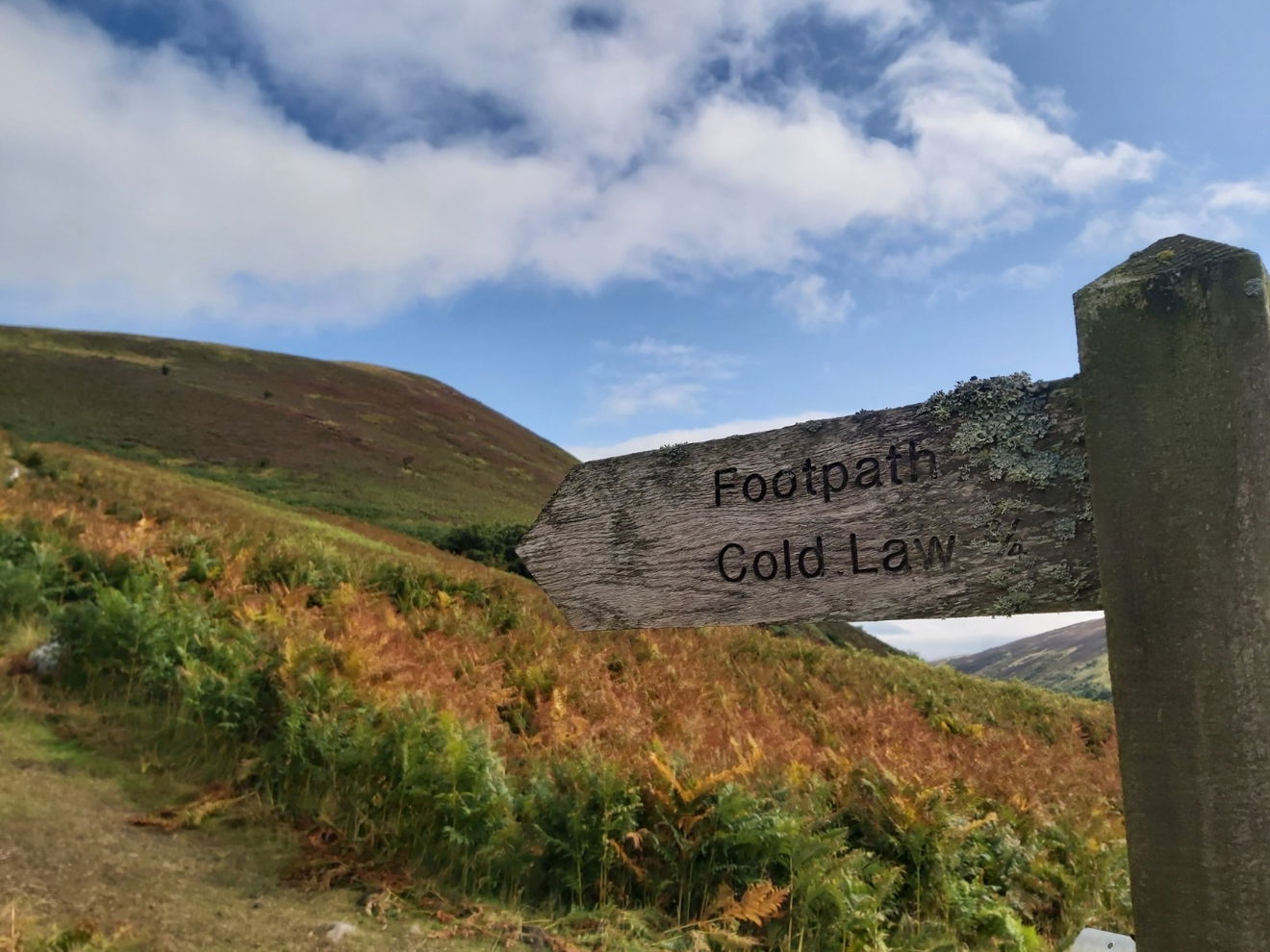 From here it's just a 1km walk straight up to the top following a good track. A little peak behind me over the valley and there is Housey Crags, Long Crag and Hedgehope Hill. It's weird not seeing it with cloud cover.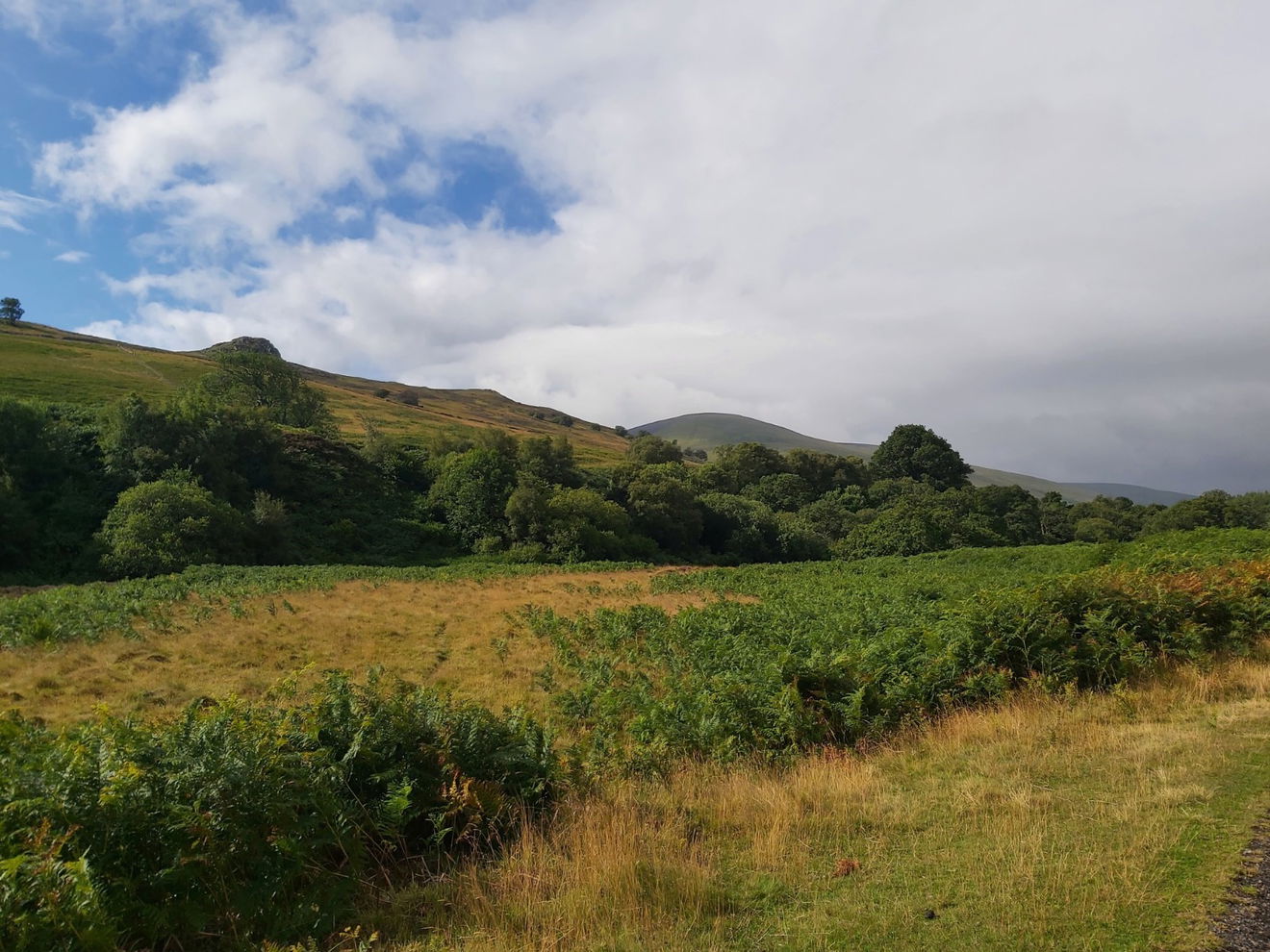 After another 5 mins walking as I am nearing the top, I take another look back and see the usual sight of cloud and rain quickly coming in over Hedgehope Hill.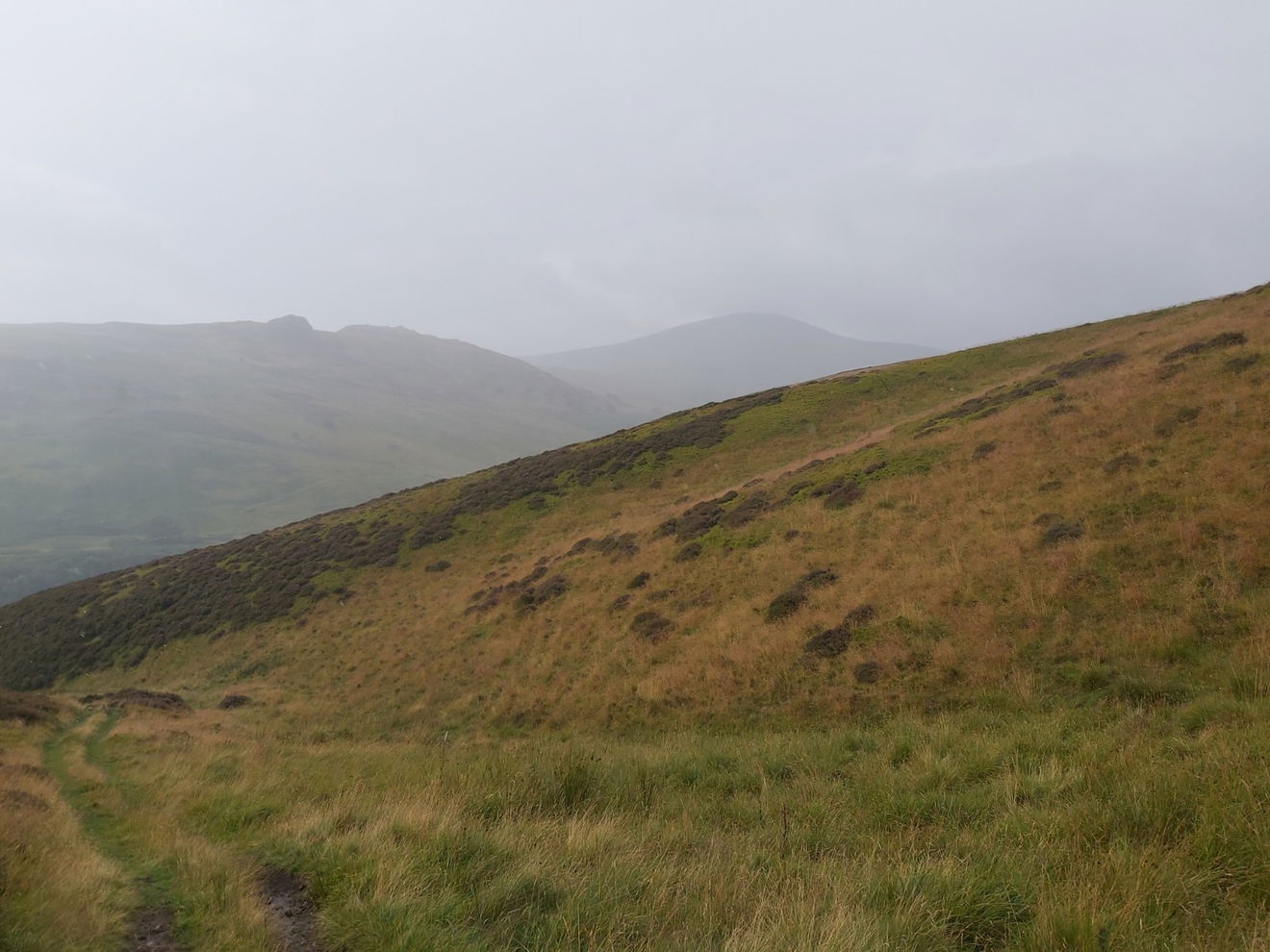 Just looking left and I spy the Langlee Crags with Dunmoor Hill in the background.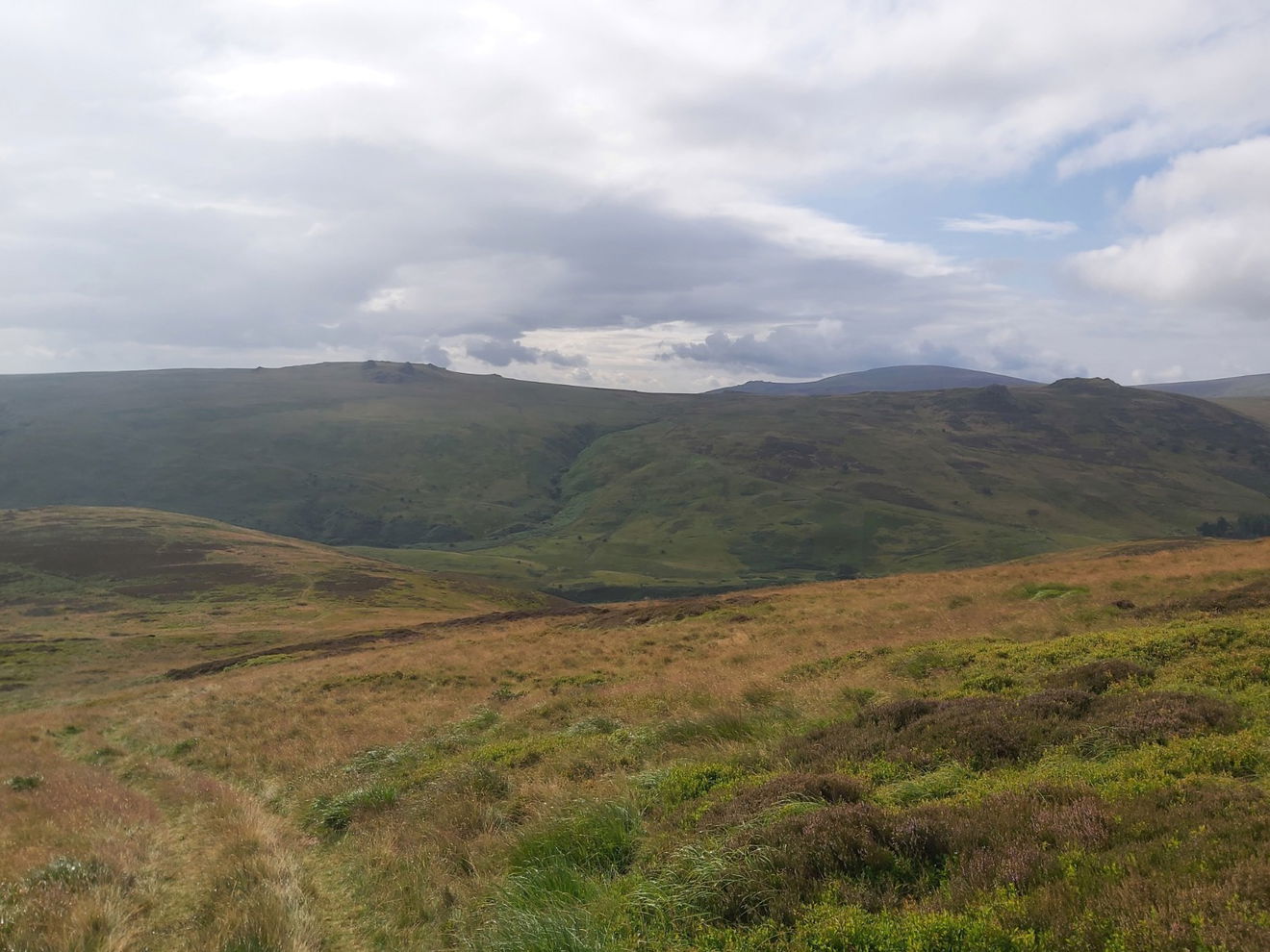 Back to Cold Law and I glimpse the some crags that sit near the summit.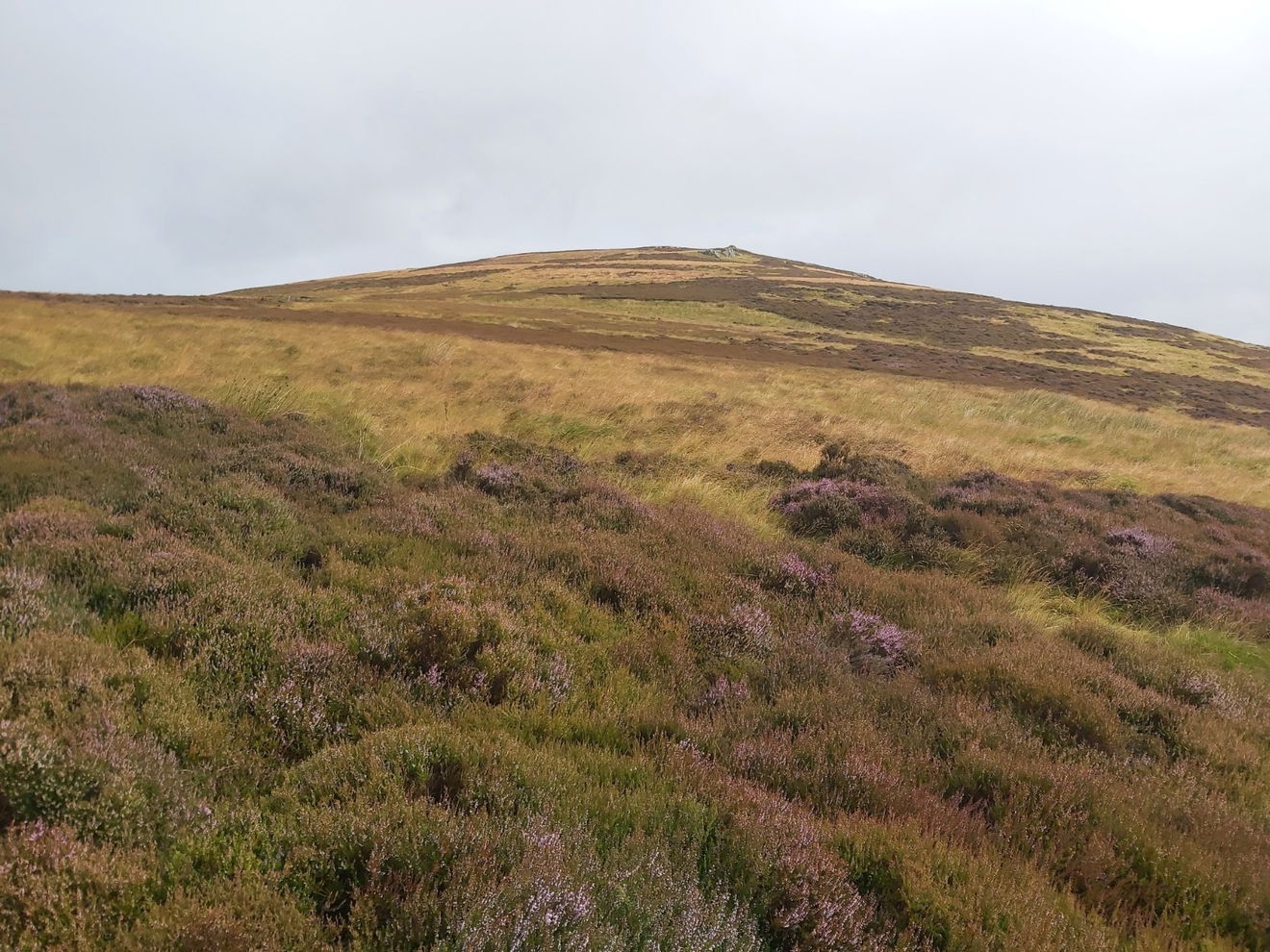 Then it's just a short walk to the cairn at the top.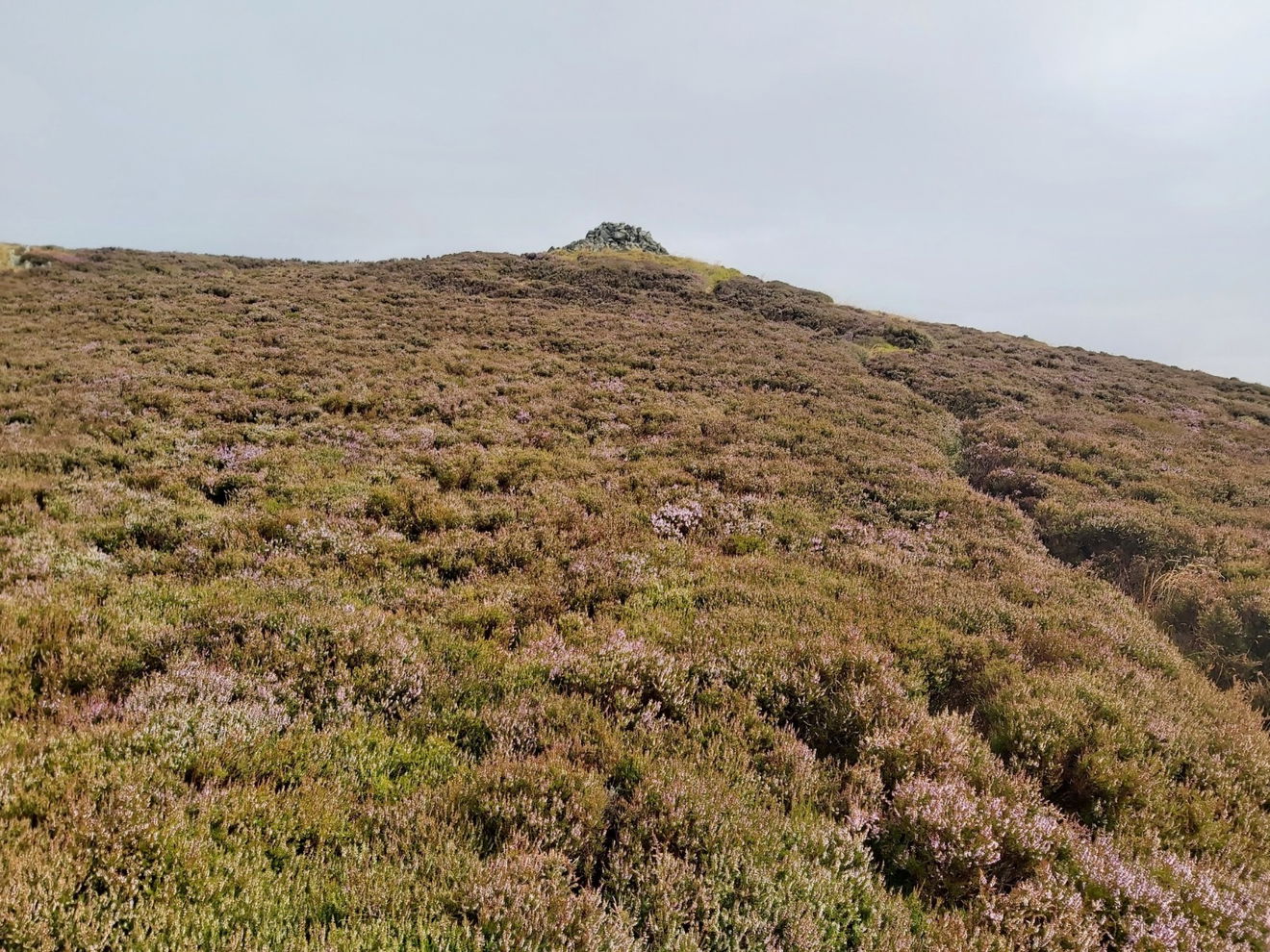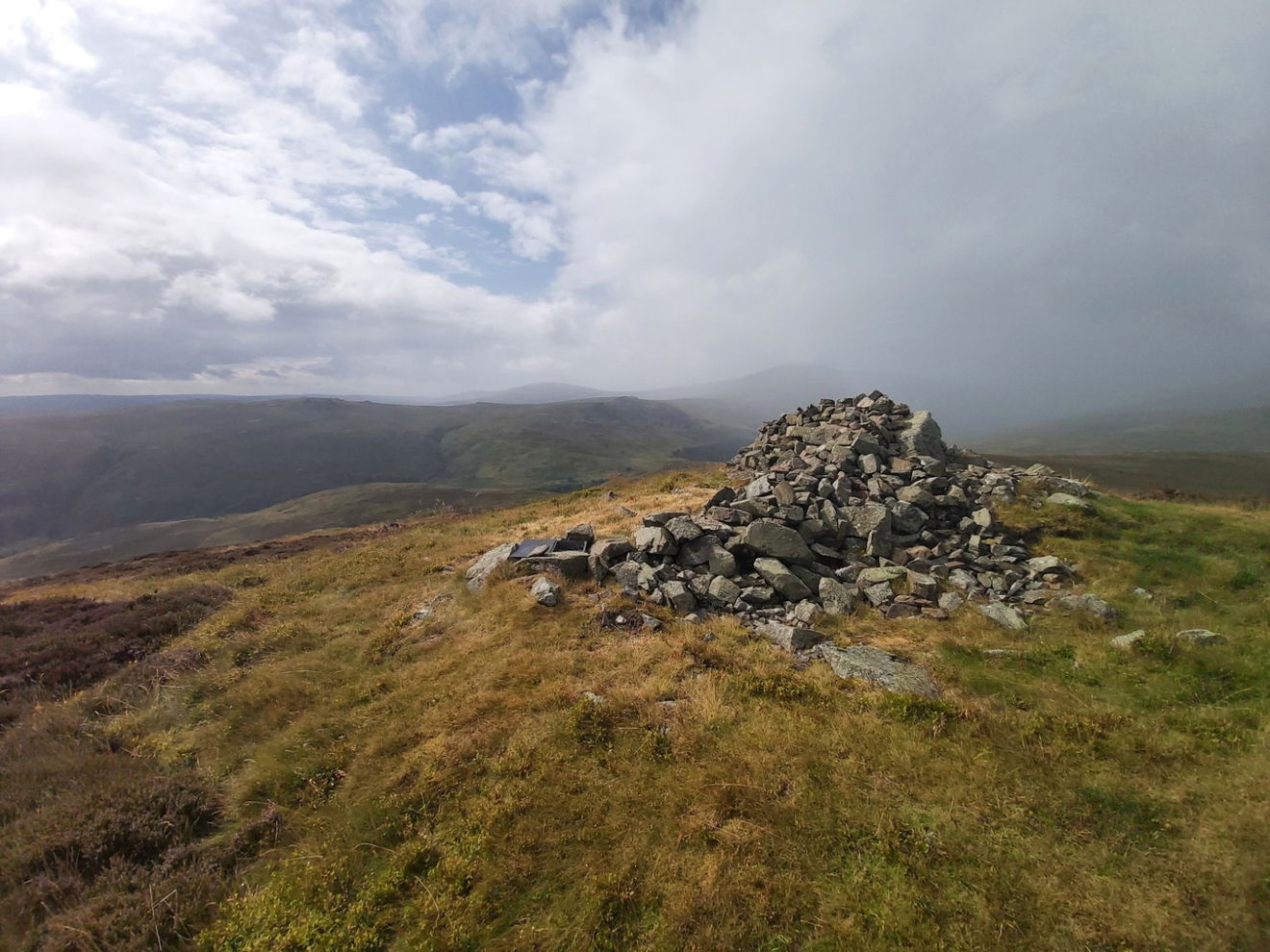 As an added bonus, Cold Law has a trig point so that is another one in the bag.
From here I continue straight over the top until I find Carling Crags.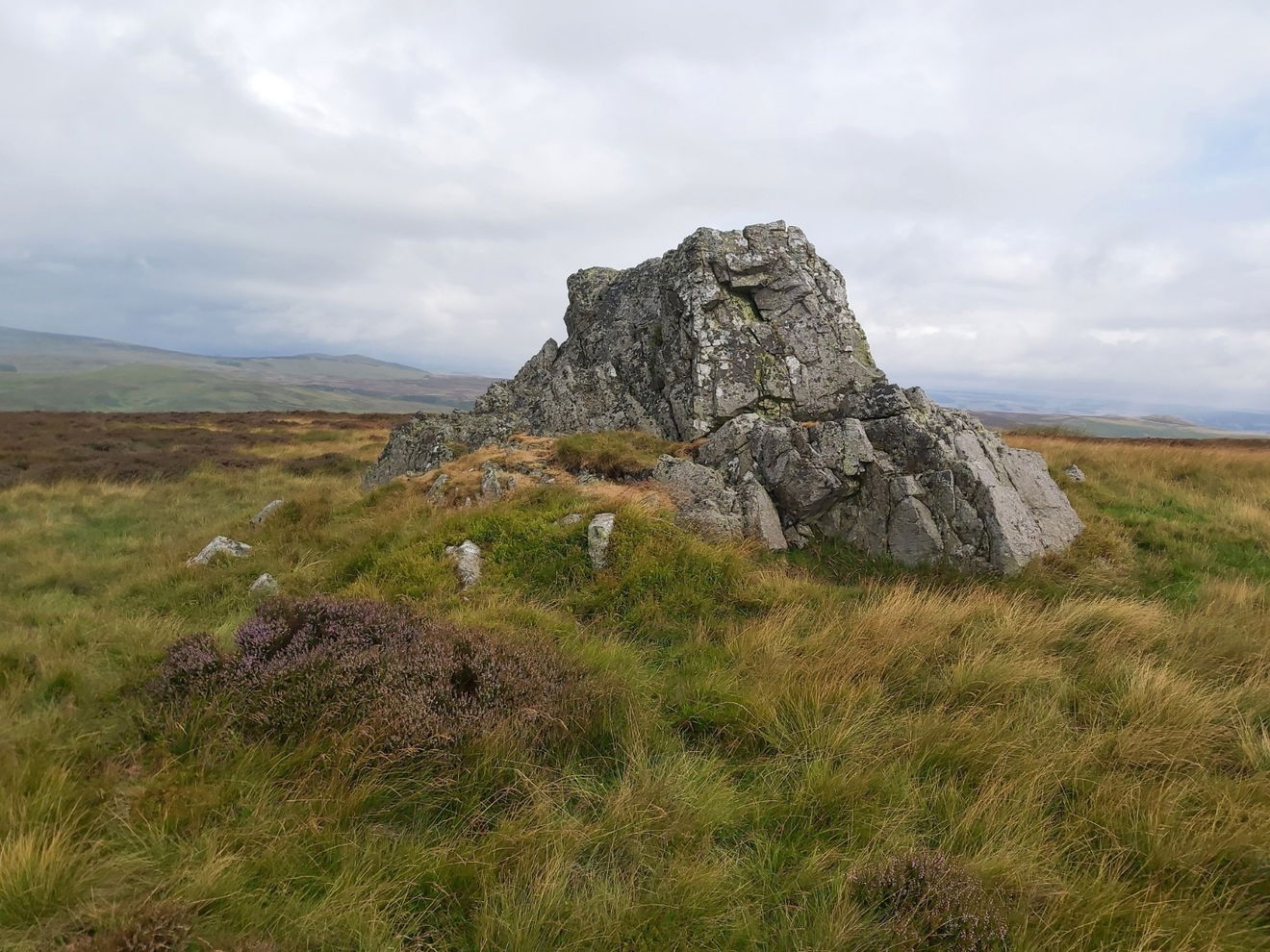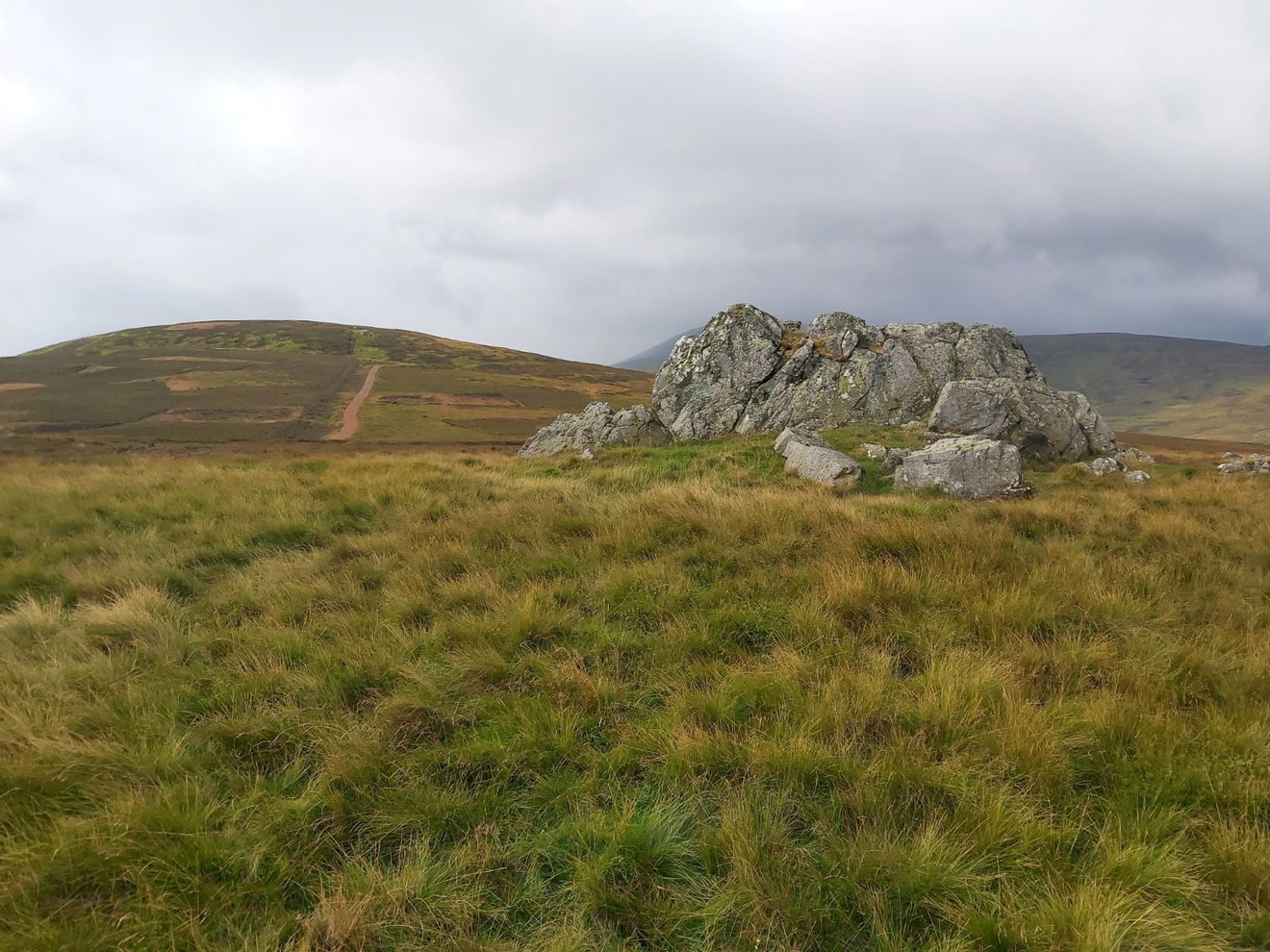 Then following the tracks a bit further north I encounter Steely Crag.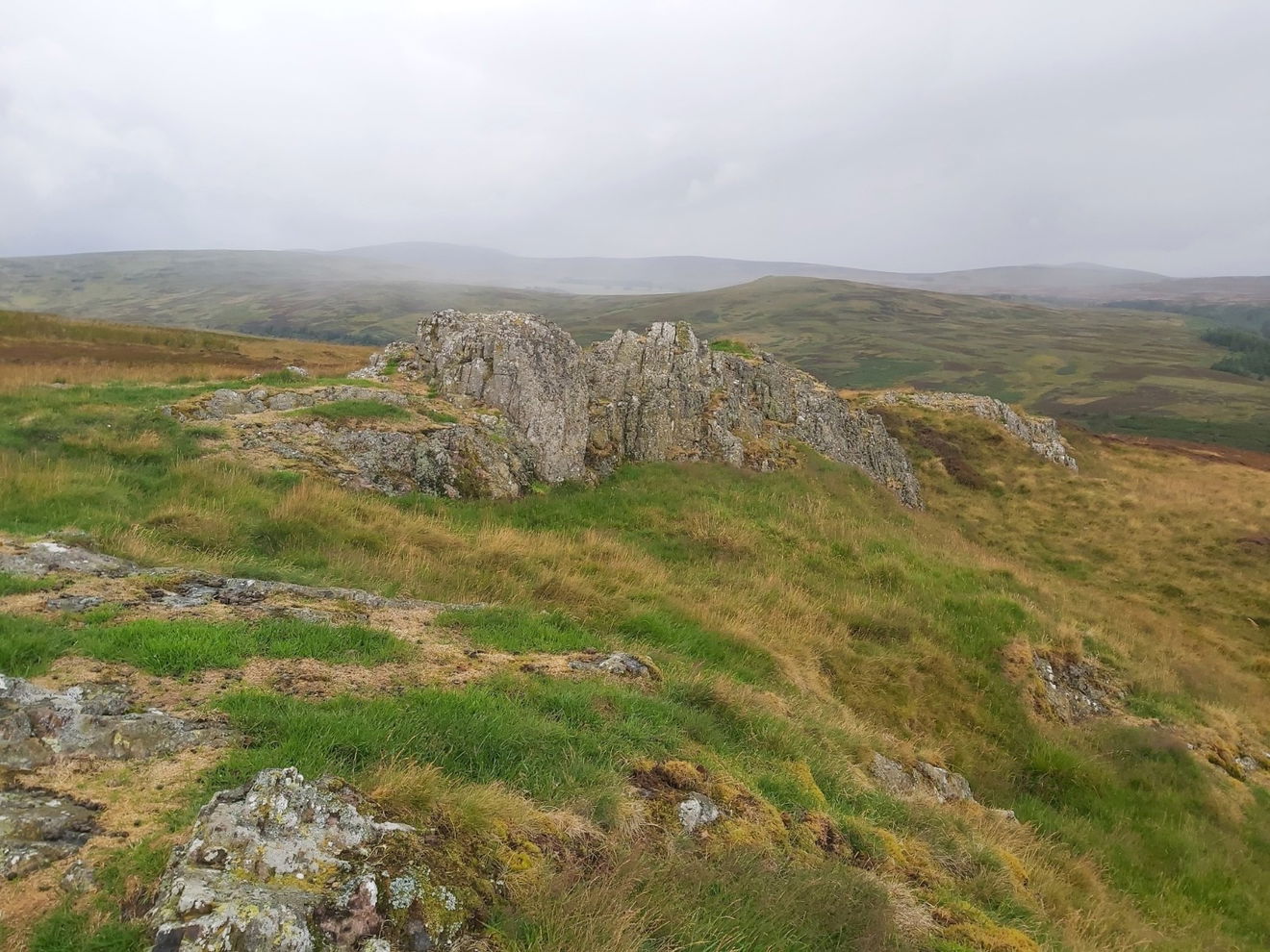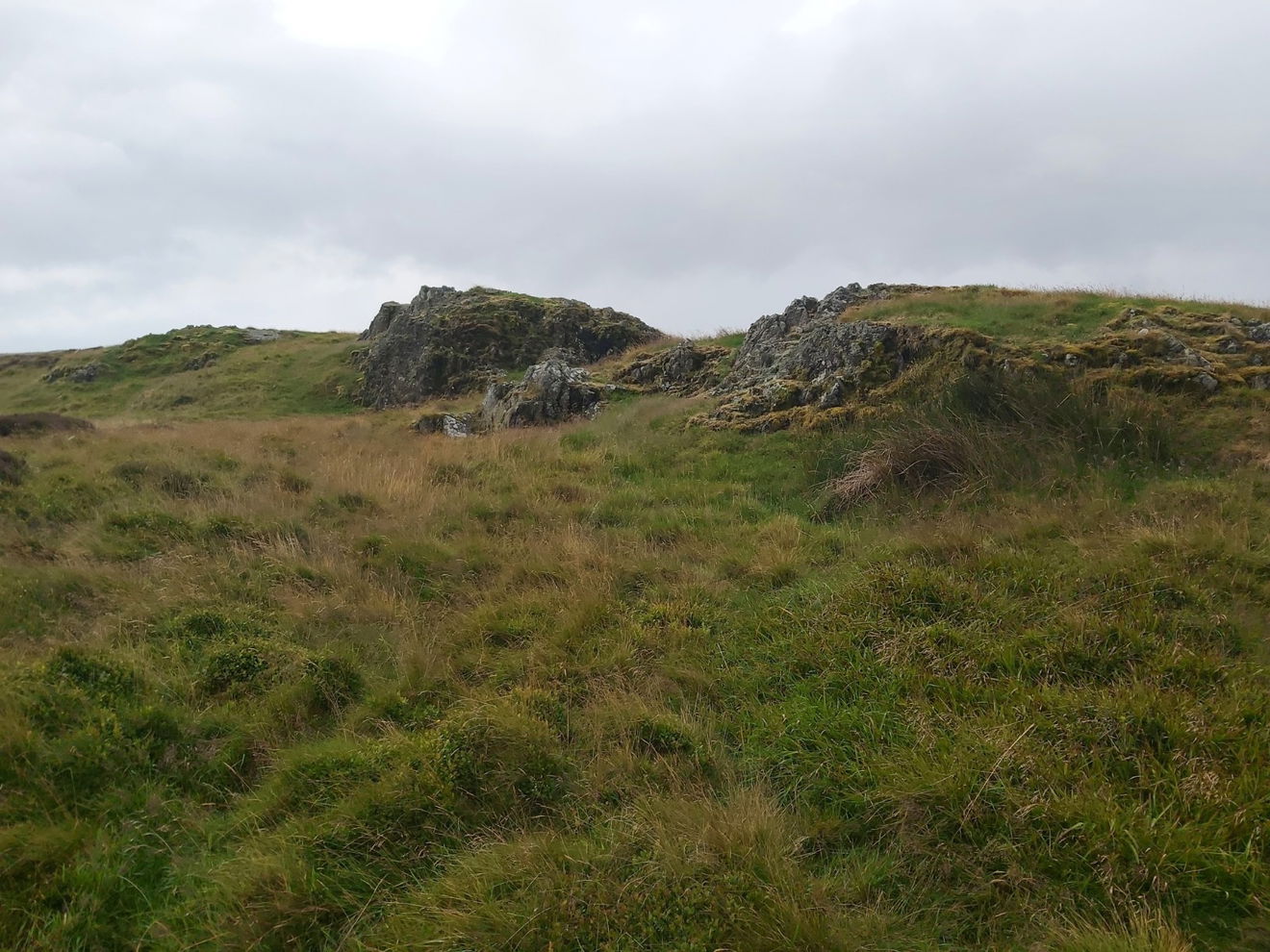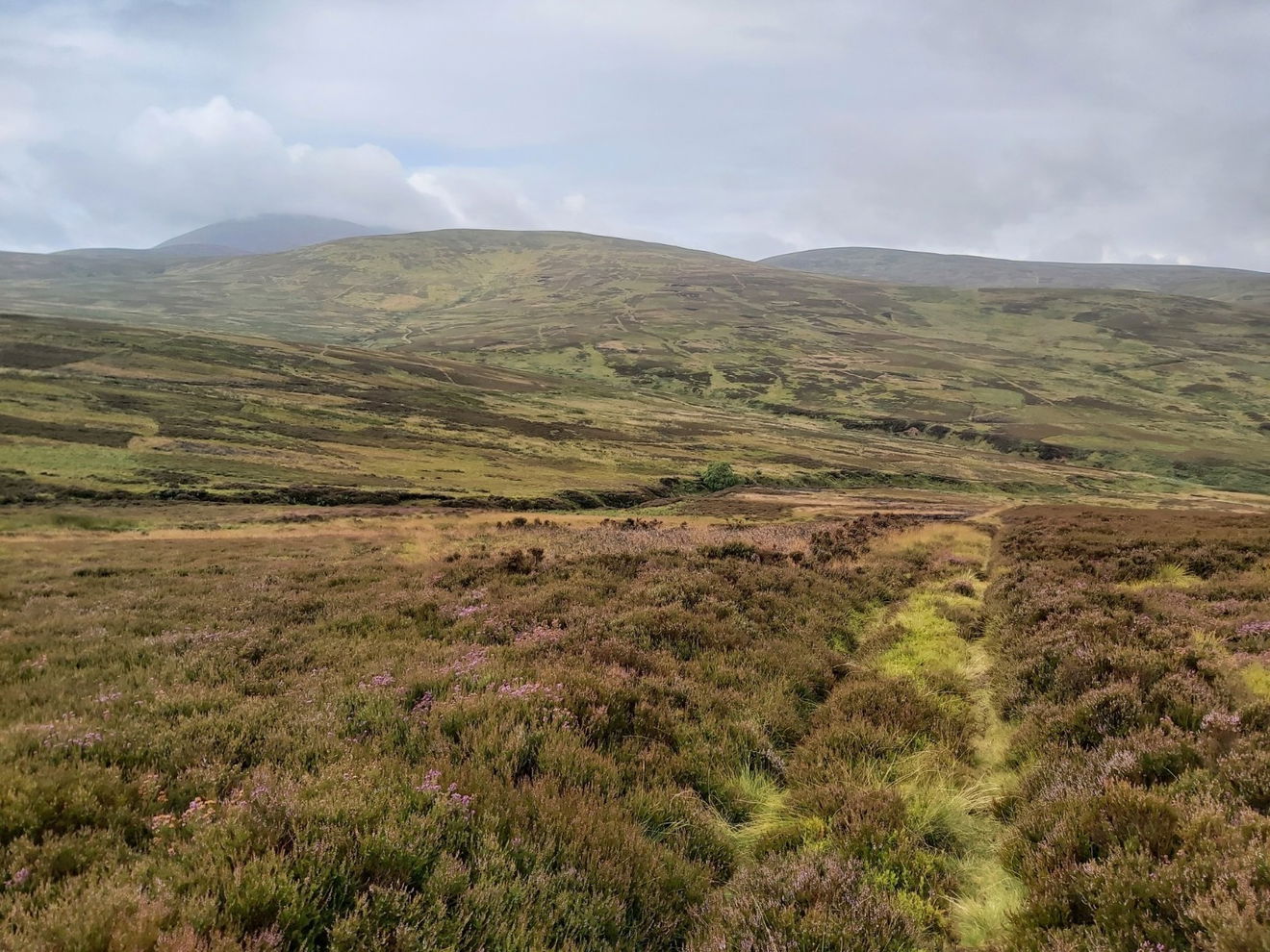 With most walks I plan a precise route, but then like a cat seeing a shiny thing, I wander off if I see something interesting. In this case it was some crags perched on the side of an unnamed hill.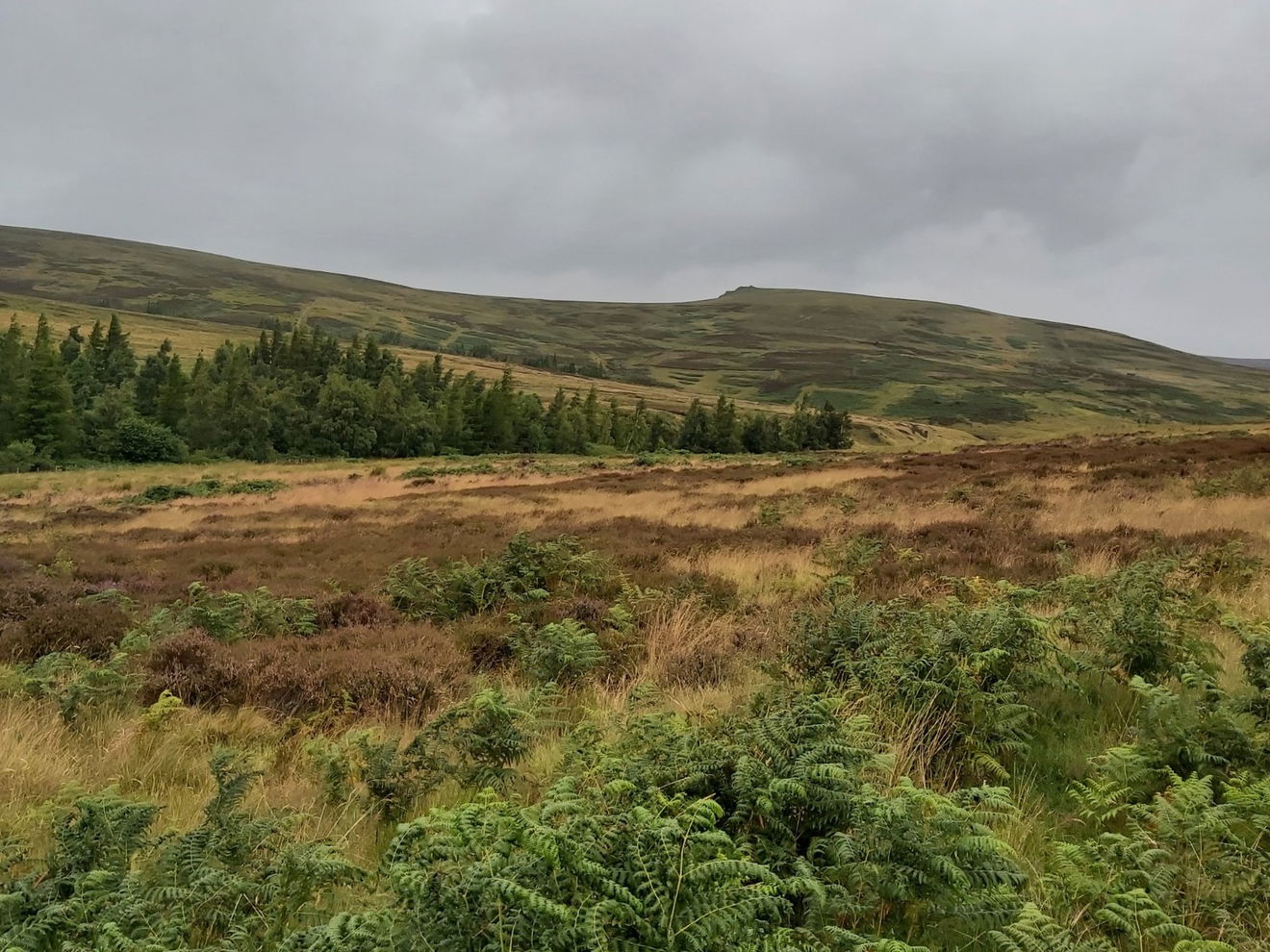 As I approach I see even more crags which are on Watch Hill, however these aren't on open access land.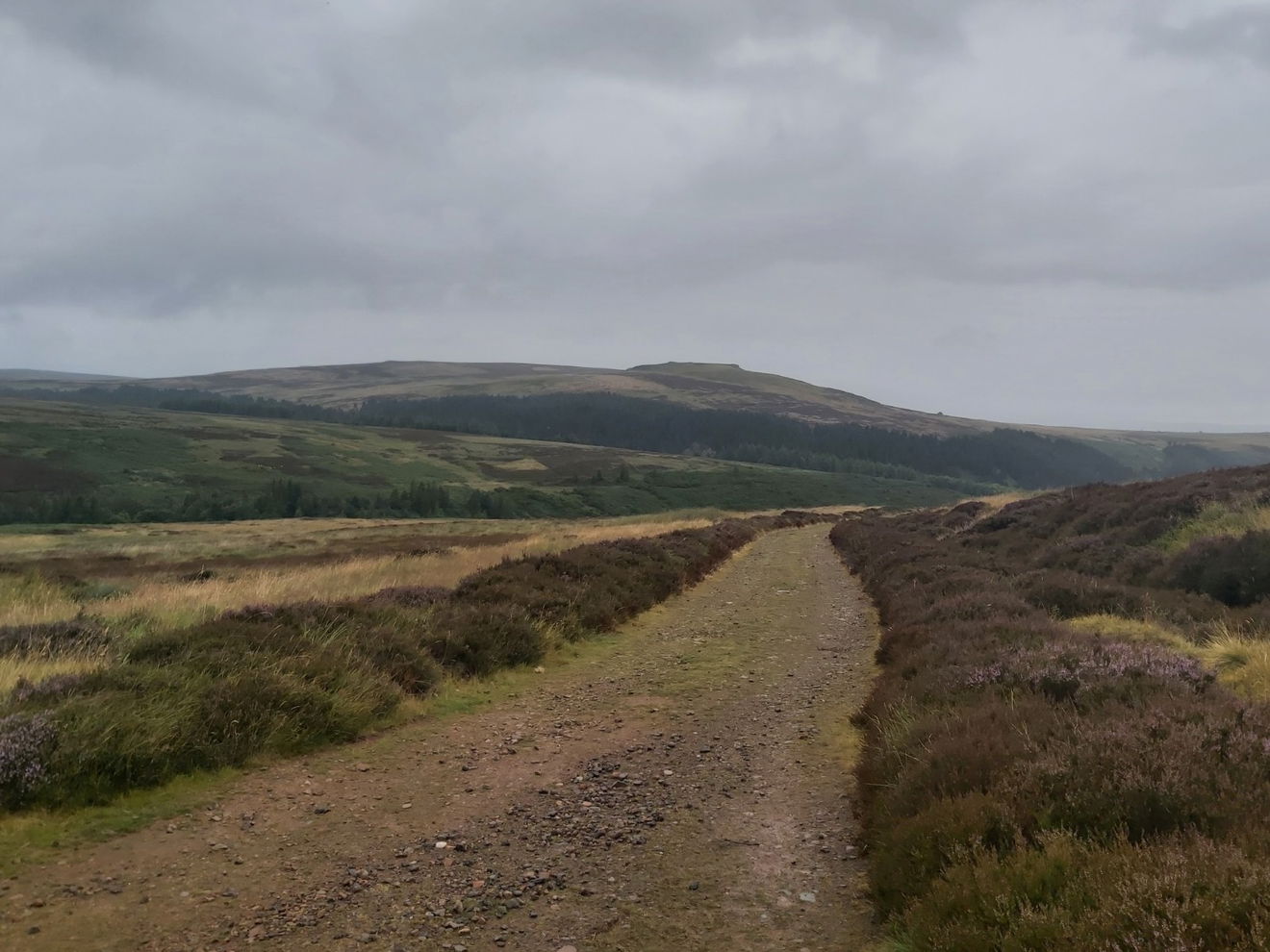 As I get closer I realise that these are some fabulous crags and wonder why they don't have a name.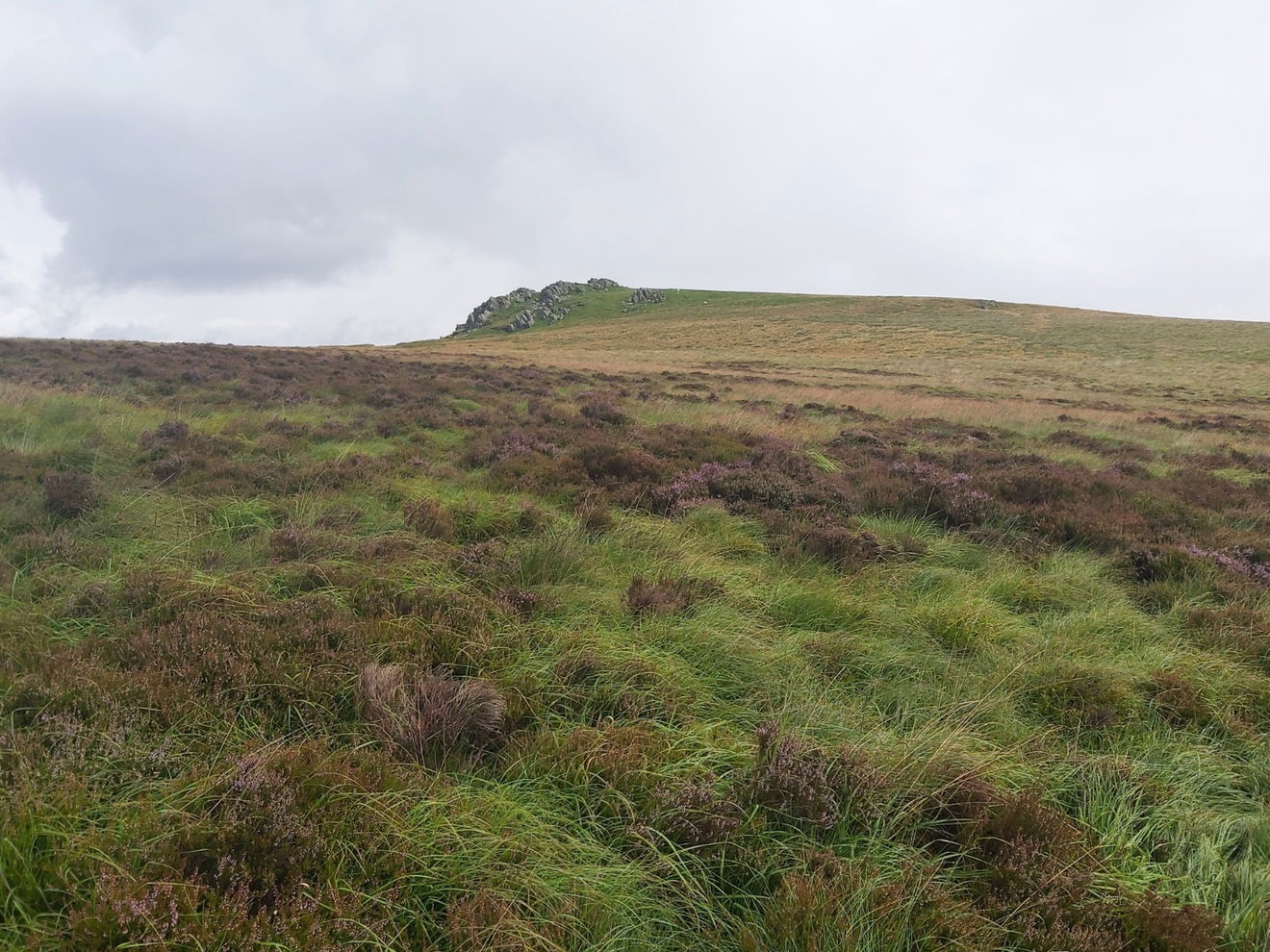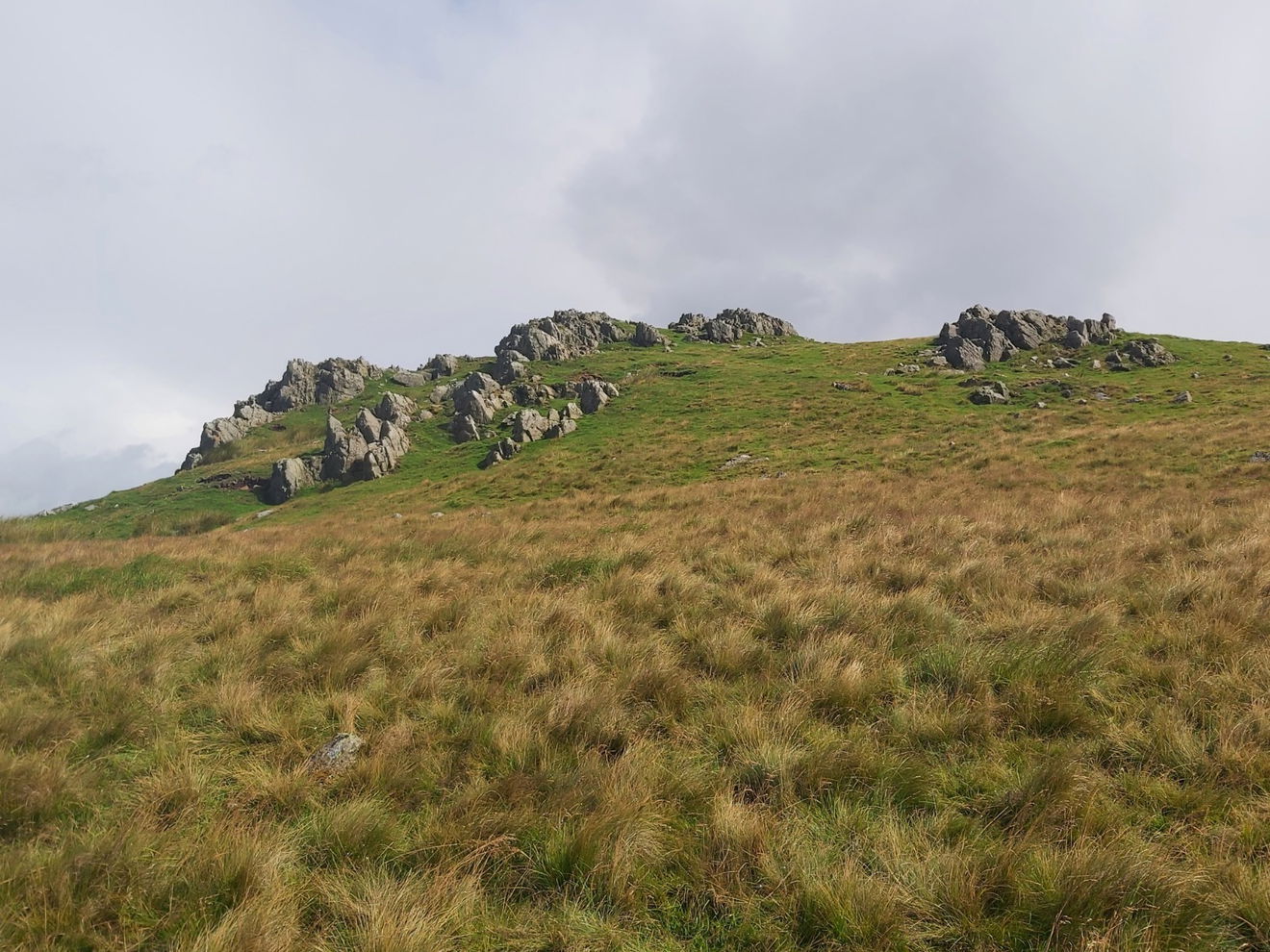 I decide to stop here for a snack break, which unsurprisingly is some fruity malt and take a moment to admire the fantastic views. To the north west I see Newton Tors and to the south west is The Cheviot.
Just sensational views and might be one of my new favourite places.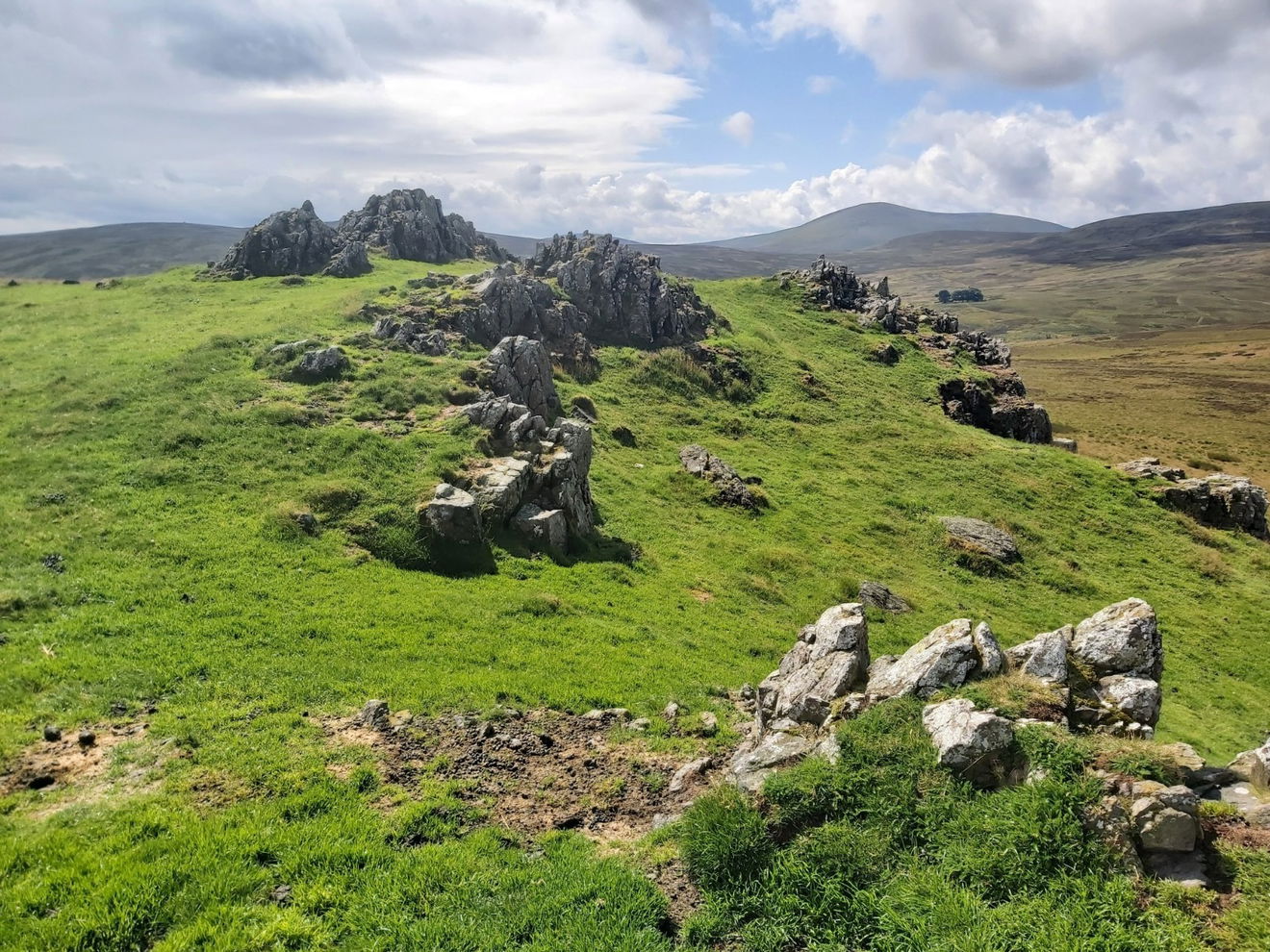 Time to say goodbye and a saunter off west towards the Great Moor.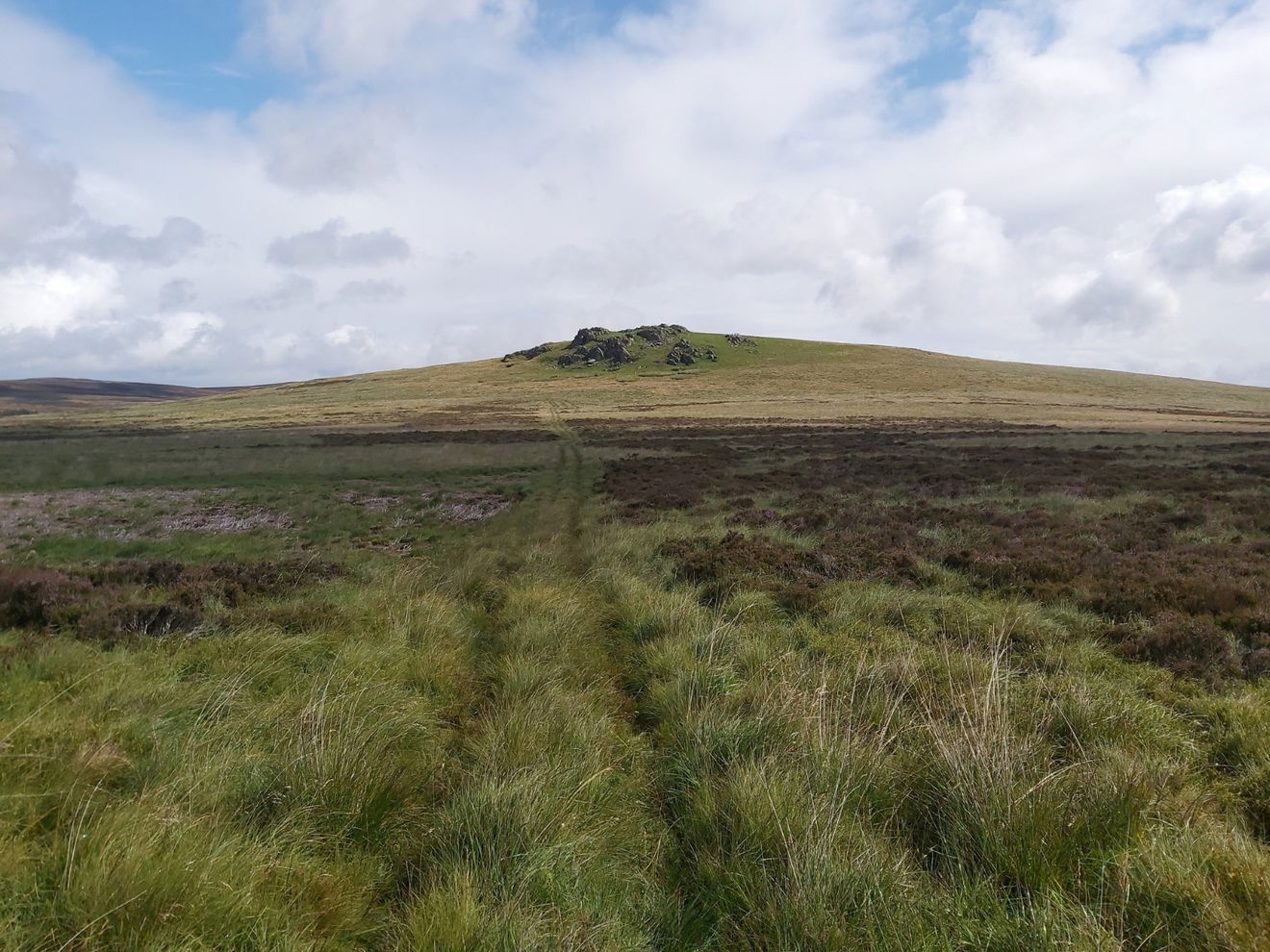 As I wander along I can see the crags on Hedgehope Hill again and that may be Blackseat Hill in the foreground which is the final ascent of this walk.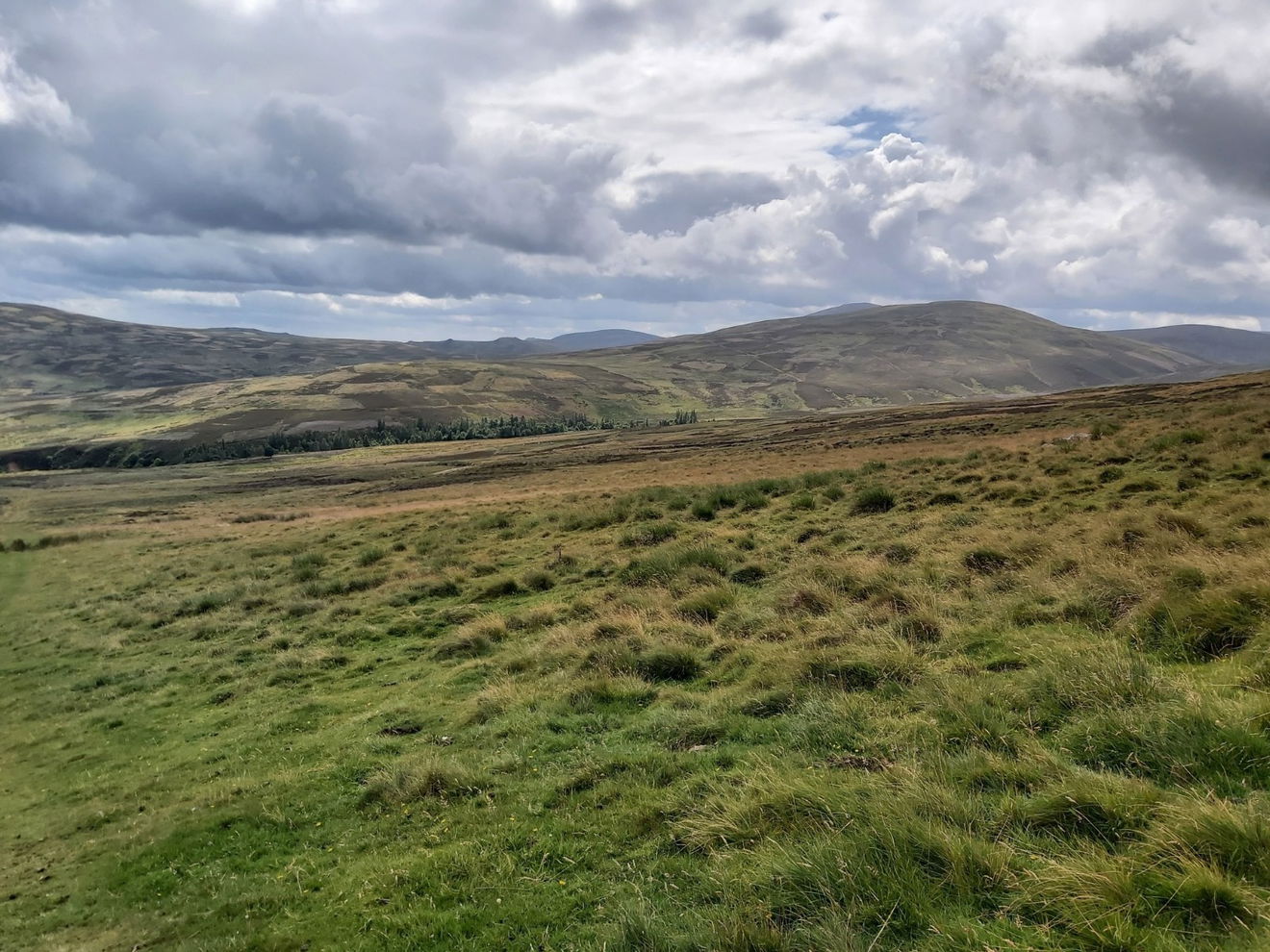 I head onto the Great Moor and just skirt the top of Preston Hill. From here I get my first sighting of Bizzle Crags.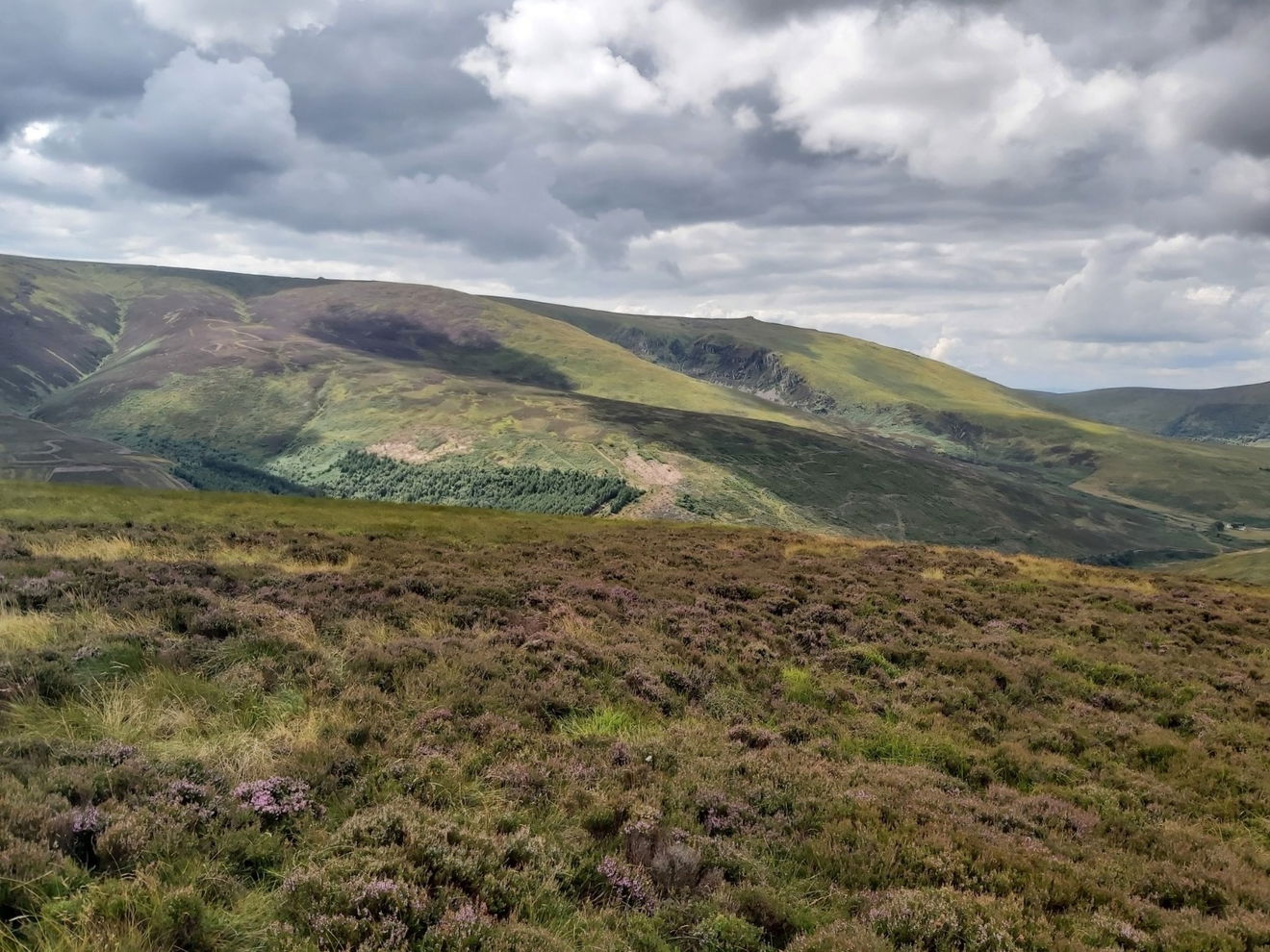 But a much better vantage point awaits further along at Coldburn Hill.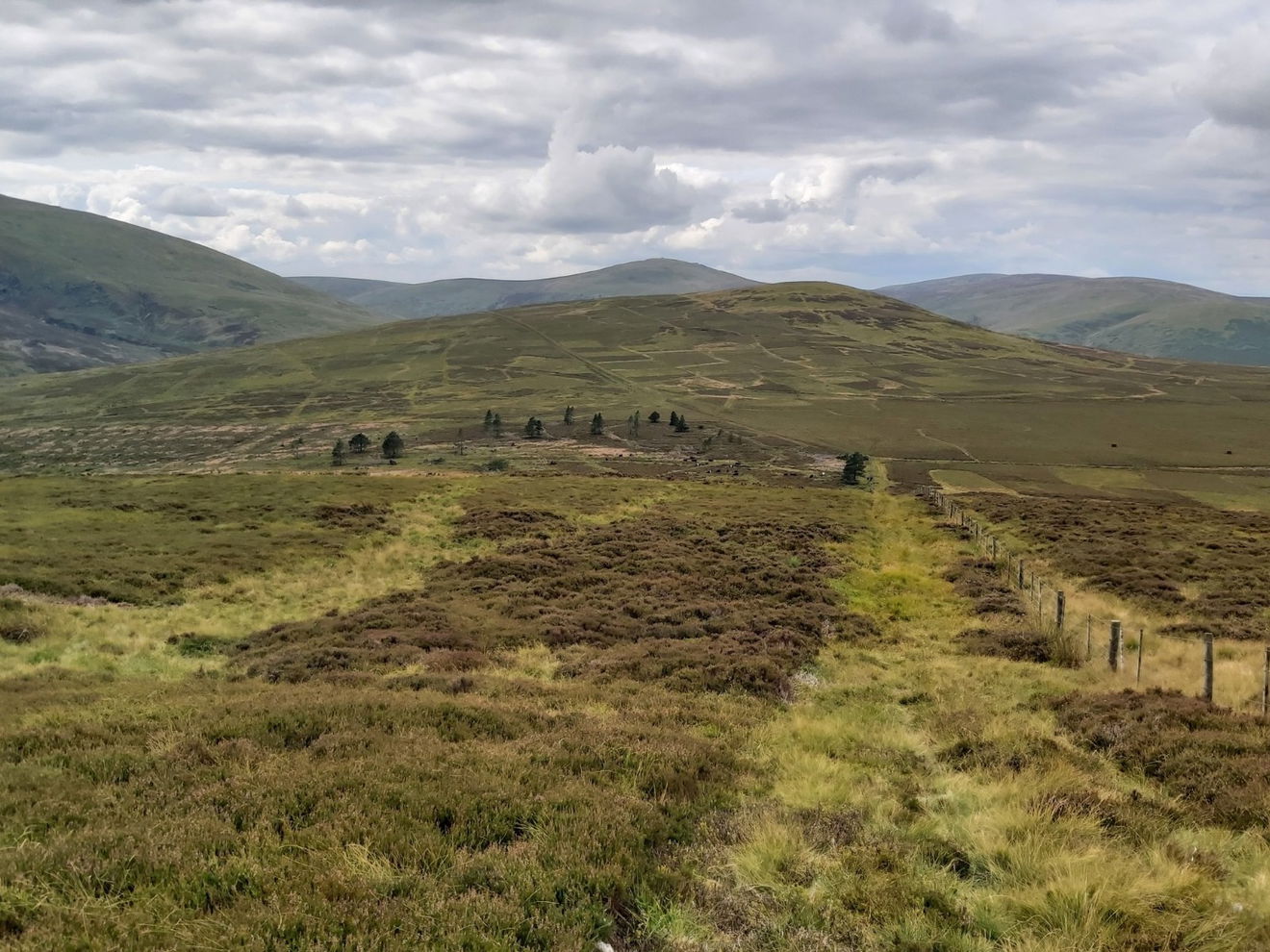 And I've made it to the top and like earlier there are just amazing views all around. To the north is Hare Law and Newton Tors.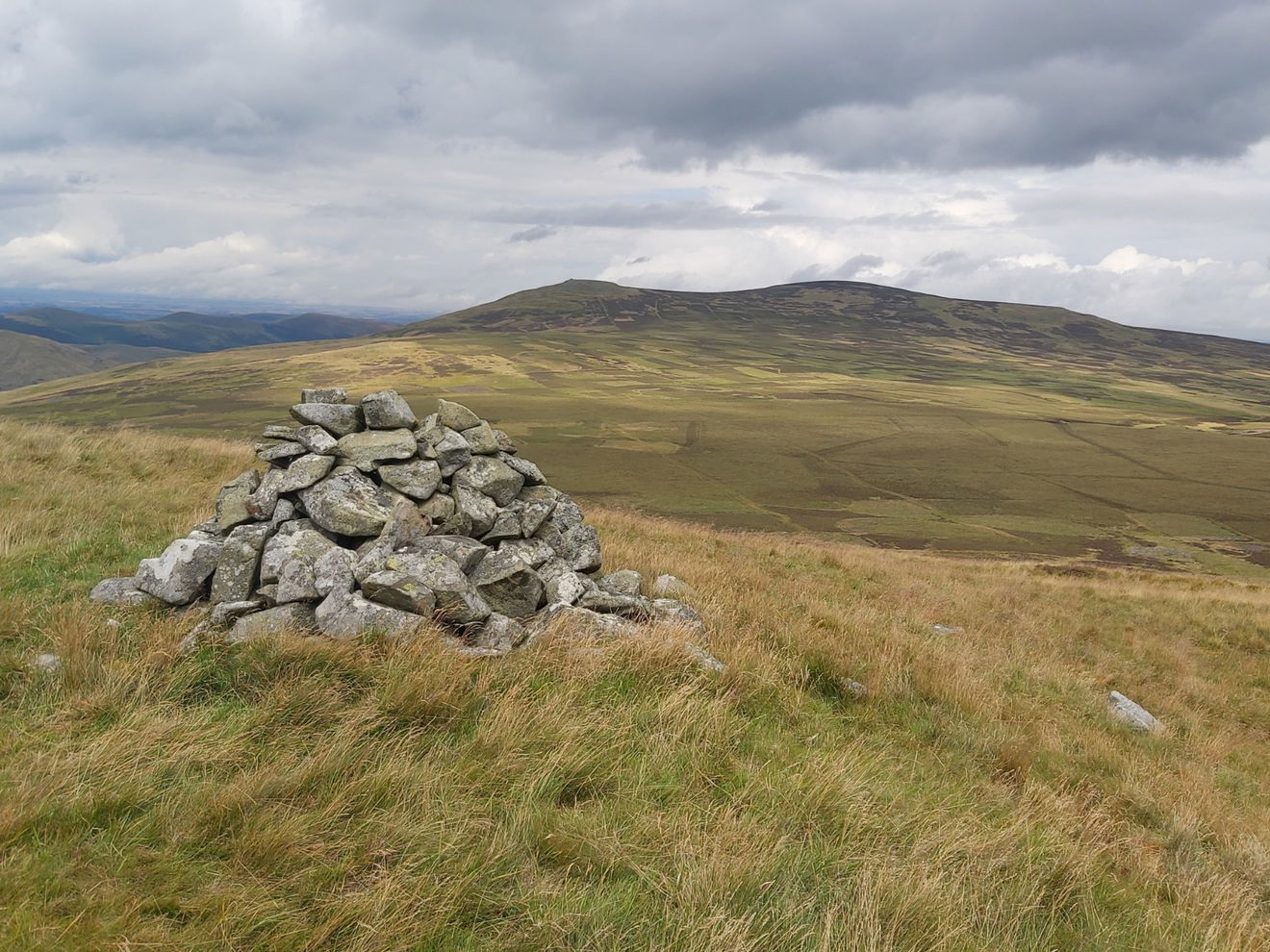 Then further west is The Schil which is next on my list for when we have a sunny day. At this point my feet are absolutely soaking due to the heavy rain and the sopping long grass and heather. Fortunately I have brought a change of socks and on go my waterproof Otter Socks and my feet are toastie once again.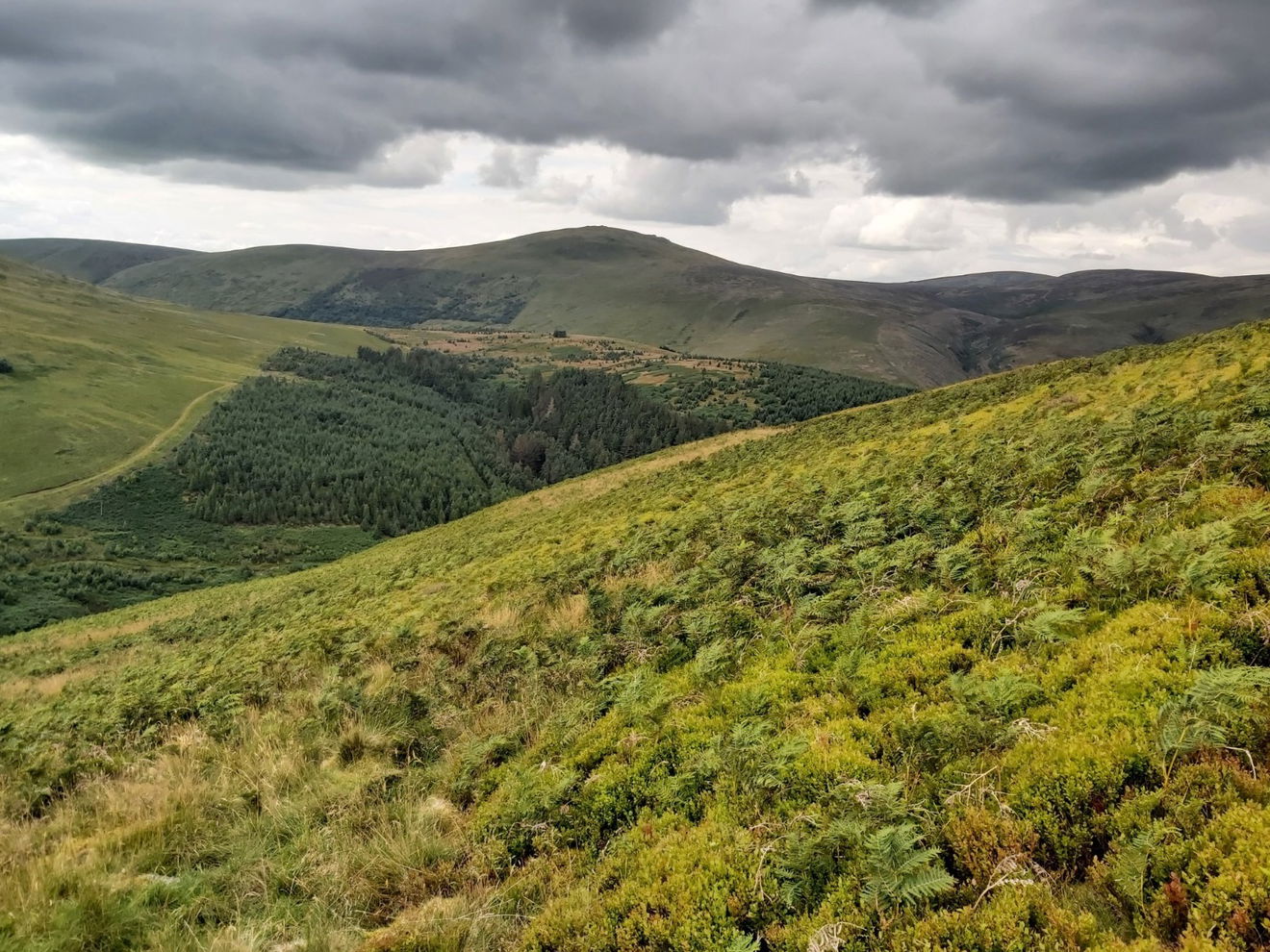 But then I reach the view I trekked all this way for - Bizzle Crags on the north side of The Cheviot. A huge chunk carved out of the hillside by what was thought to be the last glacier in England.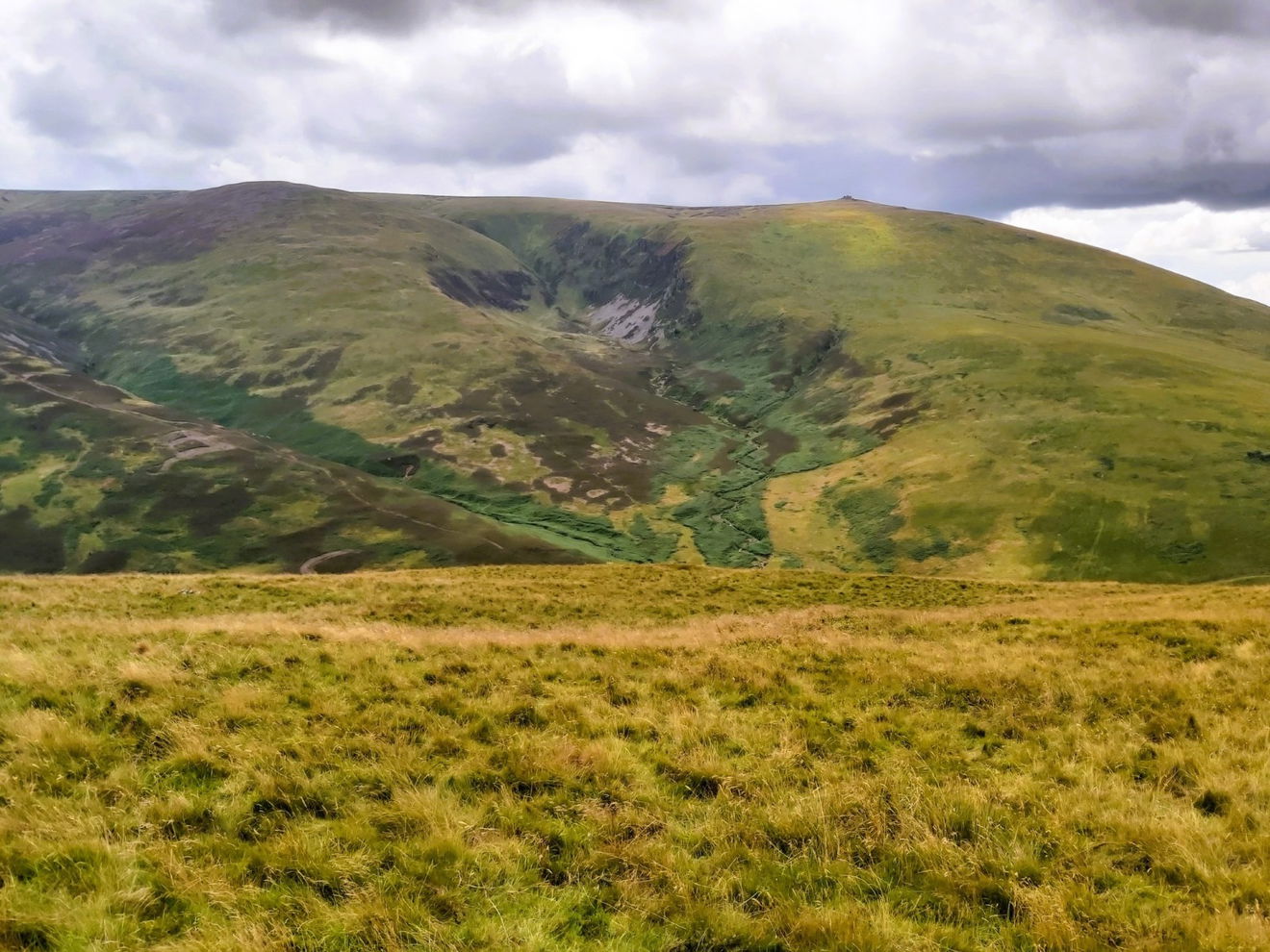 I head to the edge of Coldburn Hill to get some better views. The little nobble you can see on the top right is Braydon Crag.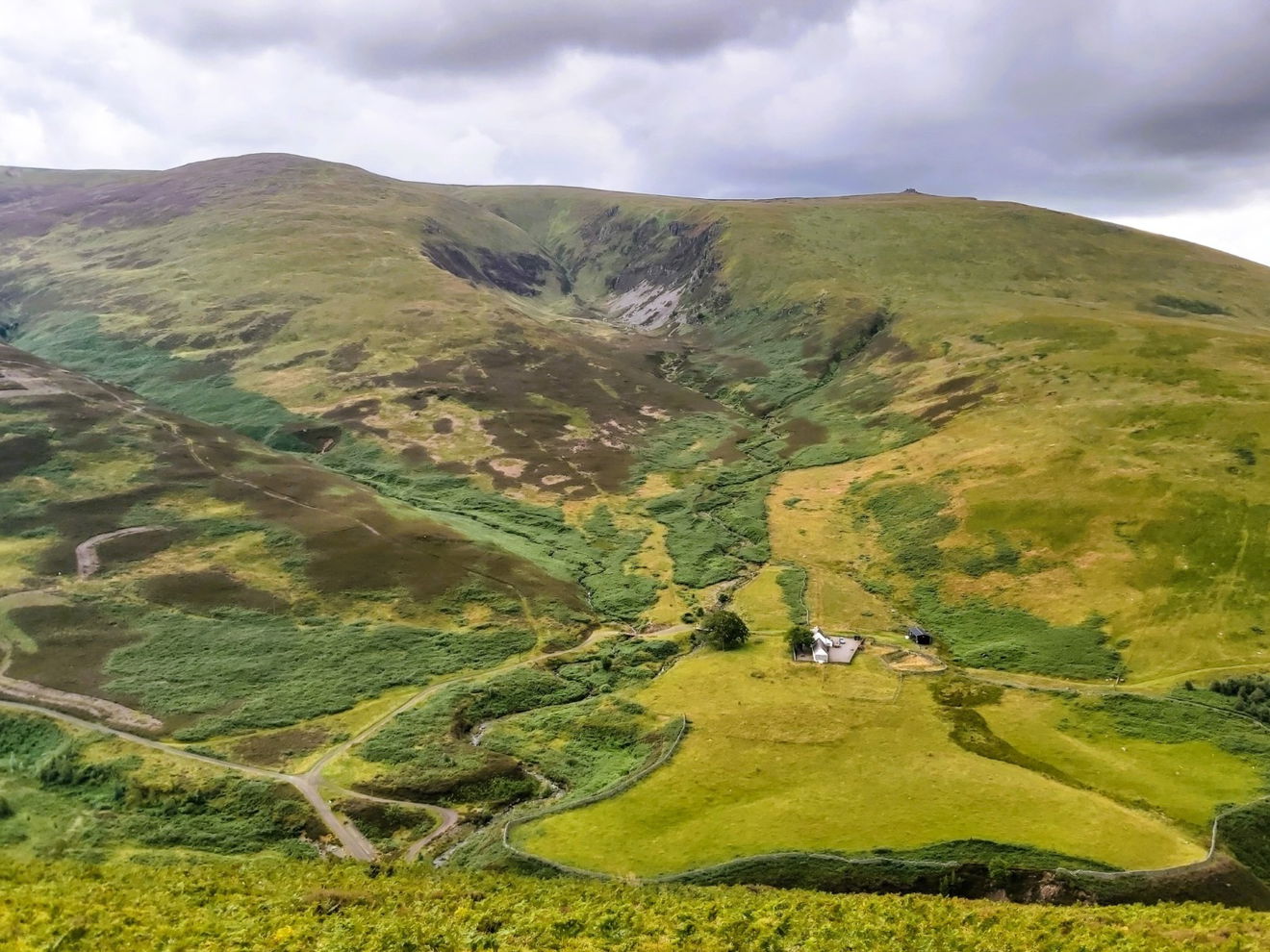 From here I head back east over the hill and then down into Goldscleugh and then along the College Valley past Preston Hill.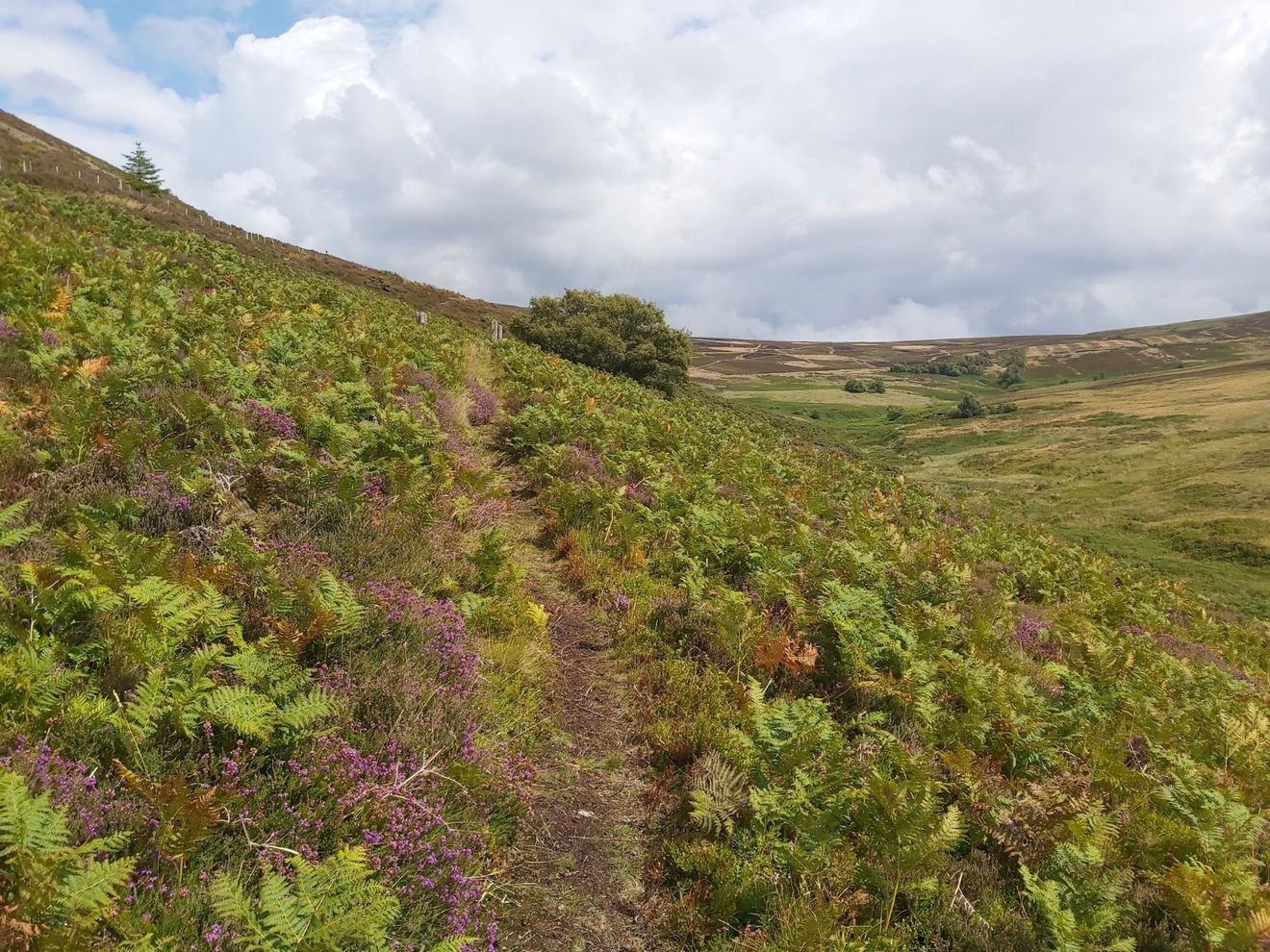 Looking to the south I catch a glimpse of Scald Hill which leads up onto The Cheviot.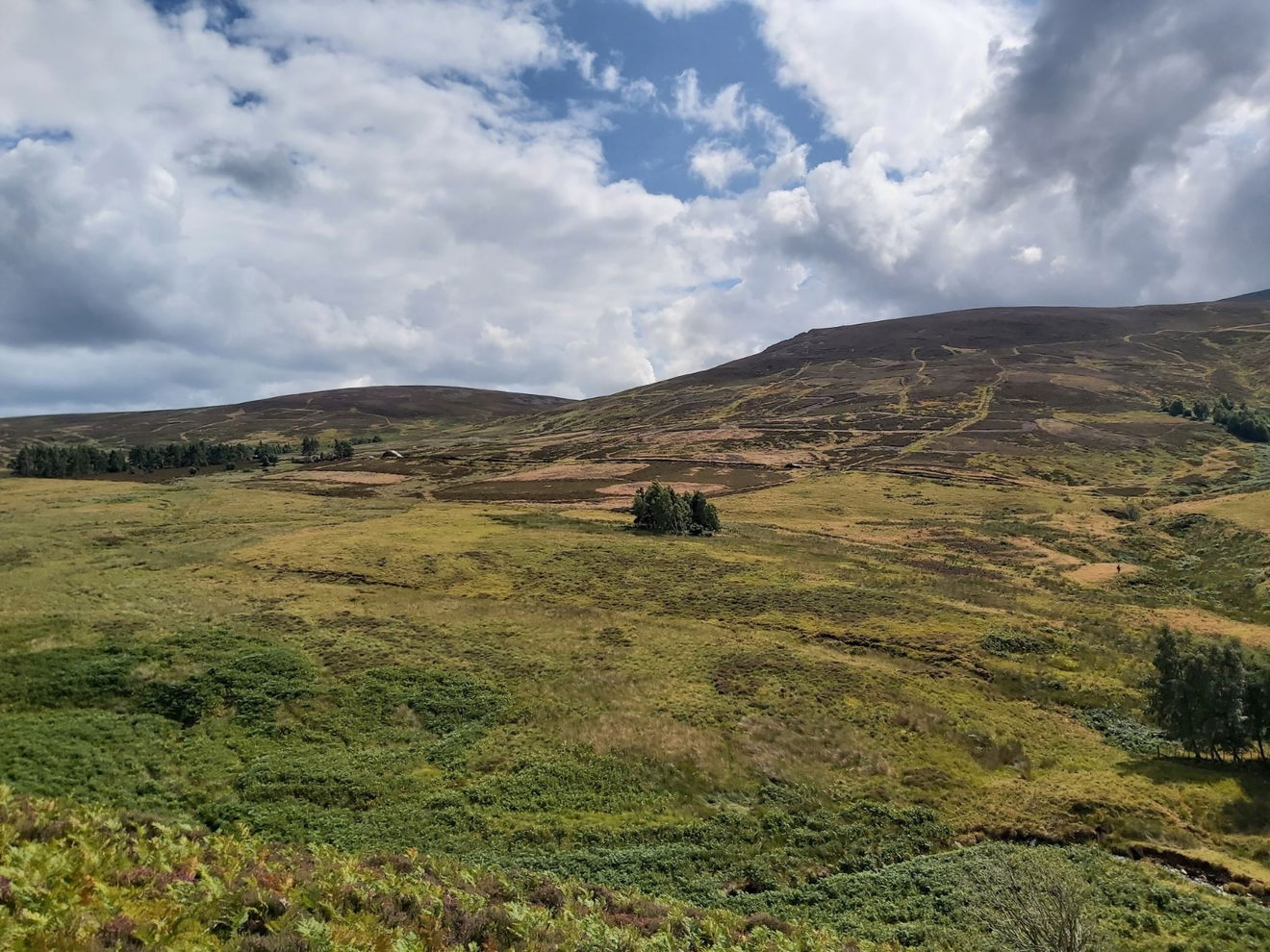 And there is a sensational vista of The Cheviot.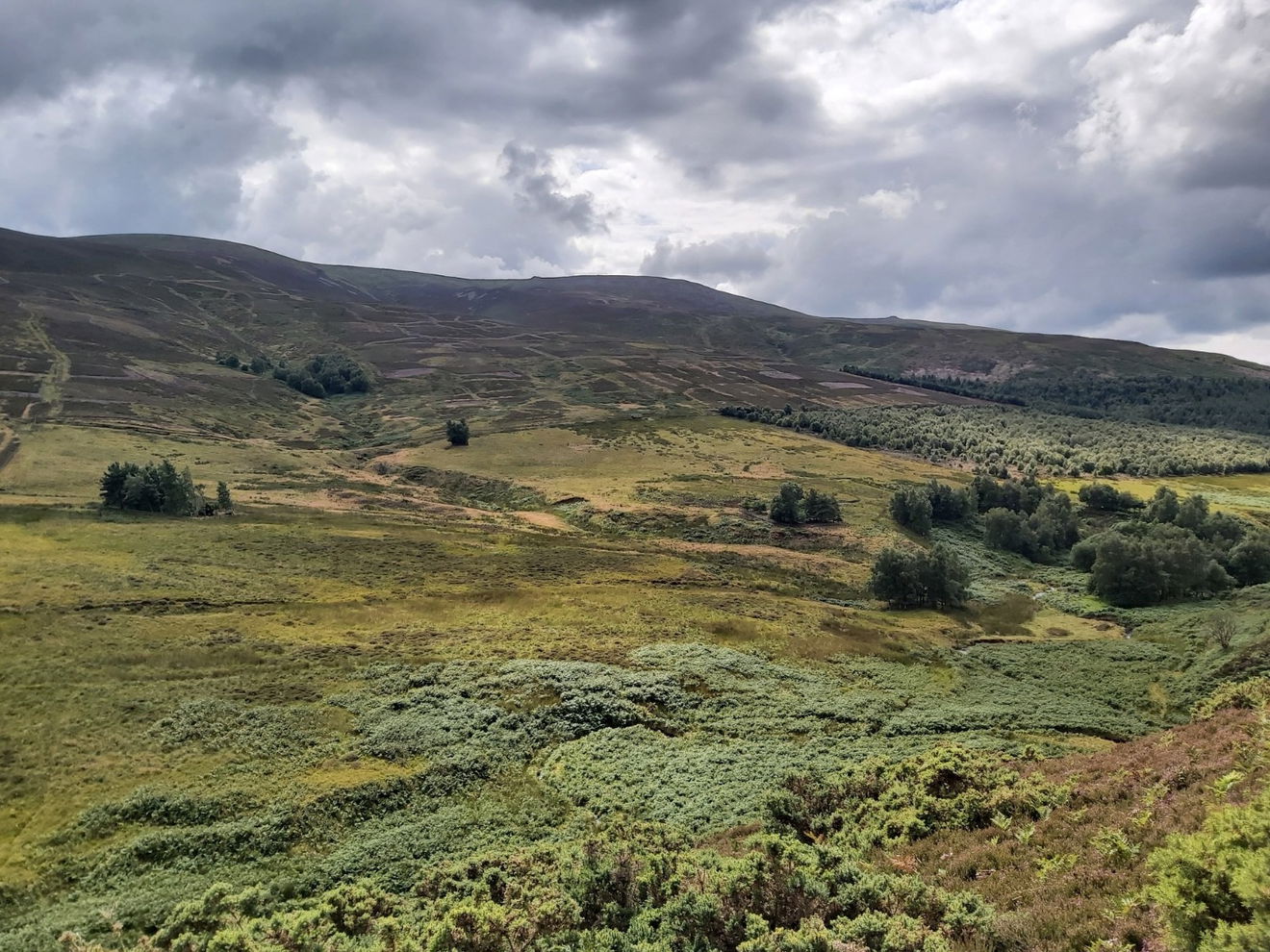 Then a little look back to the wonderful patchwork of Preston Hill before I continue on down the valley.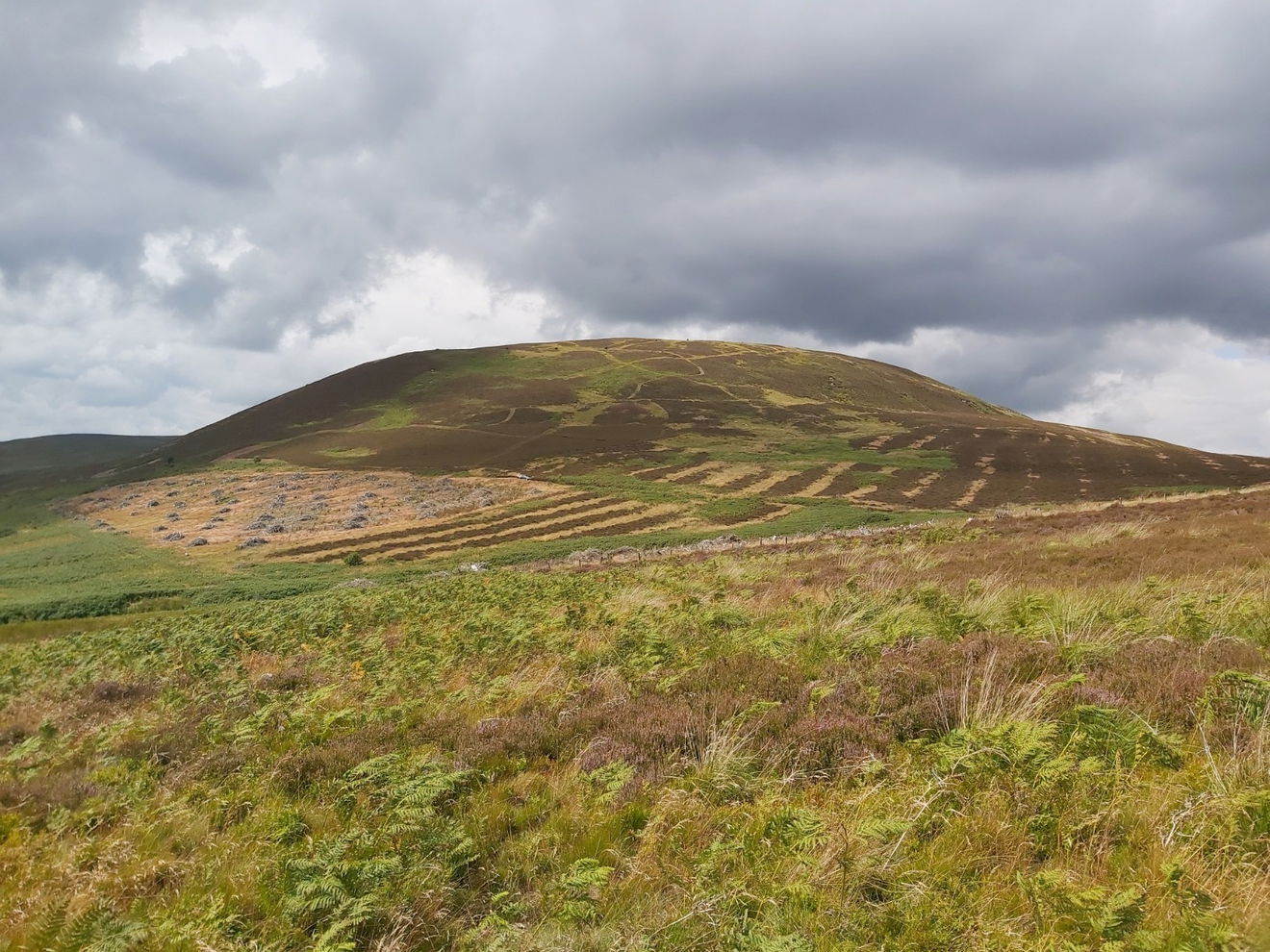 Heading past the foot of Broadhope Hill I continue to ascend Blackseat Hill and get this mega view of Hedgehope Hill, Dunmoor Hill and Cunyan Crags just behind the cloud.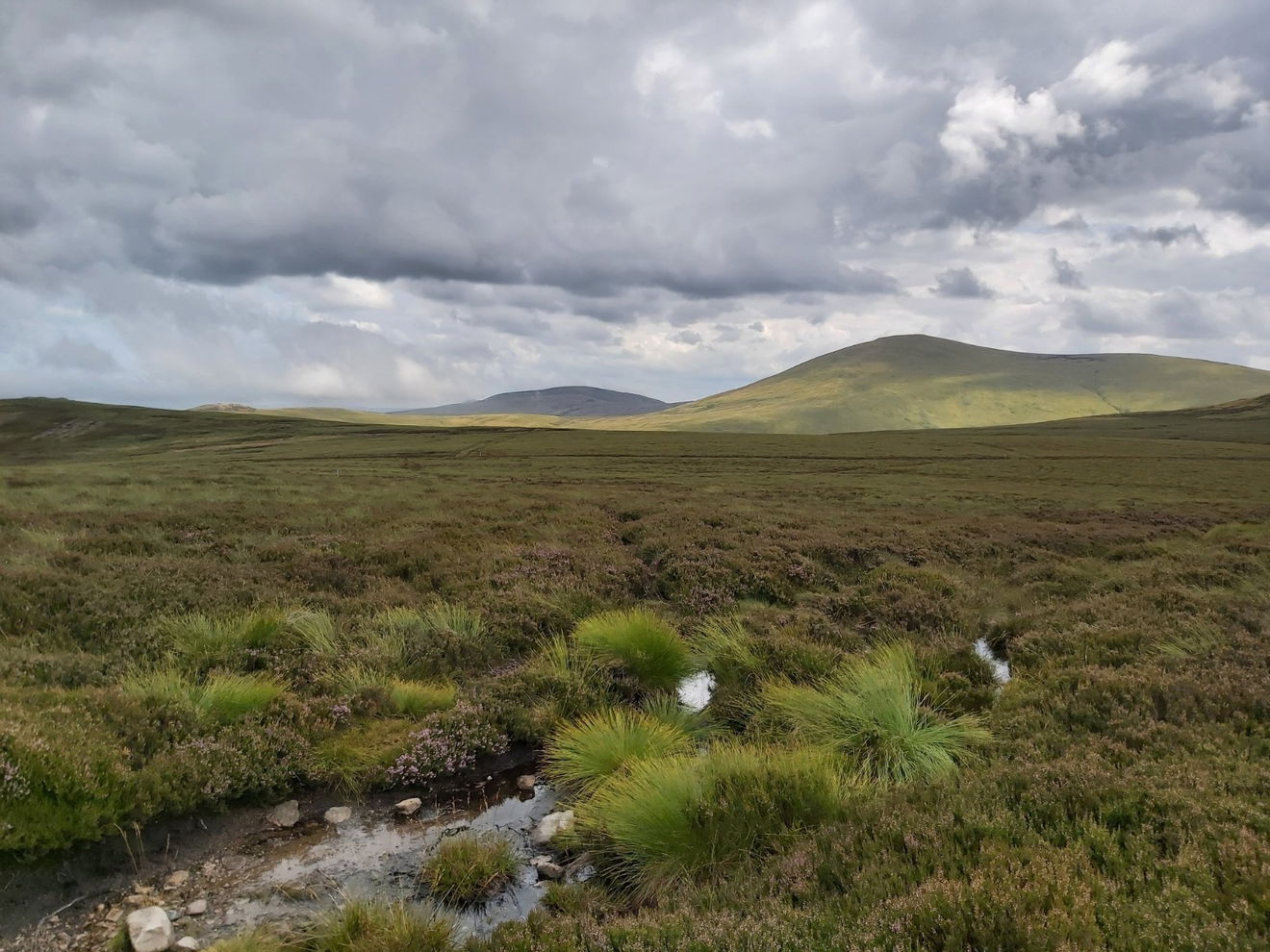 Then it's just a short climb to the crag at the top of Blackseat Hill.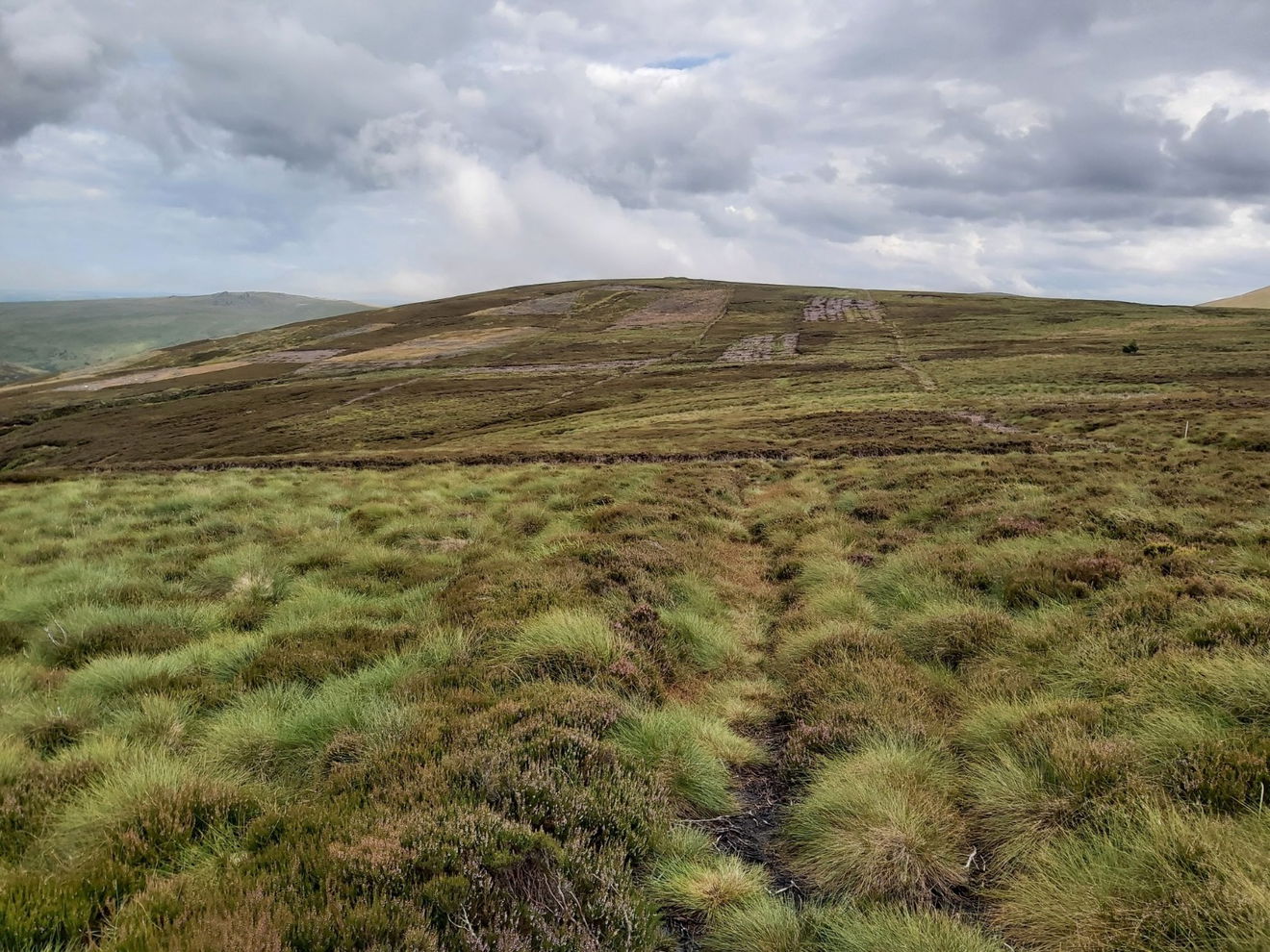 Then it's a nice descent back down and I get a lovely view of Cold Law where this walk all began.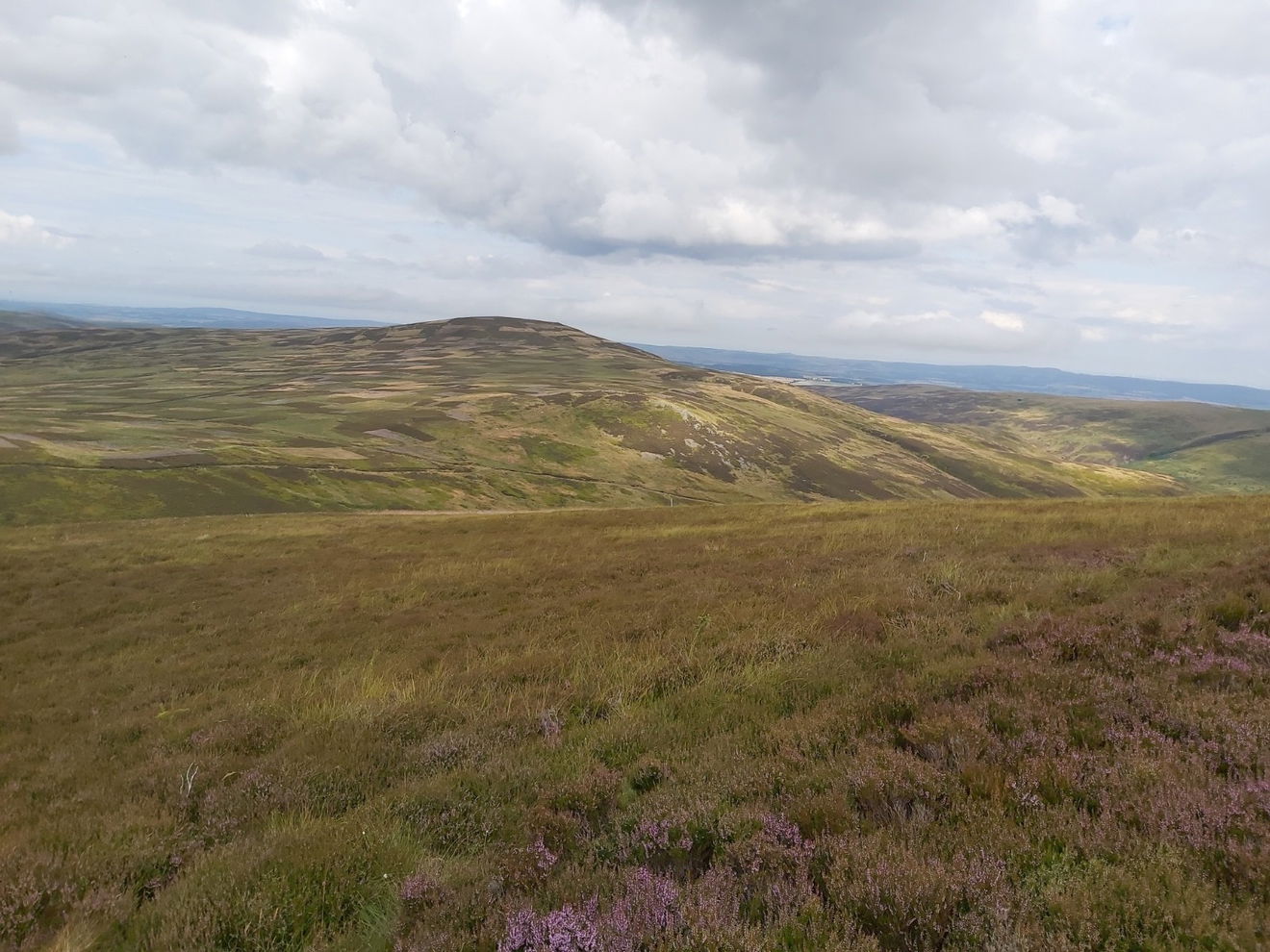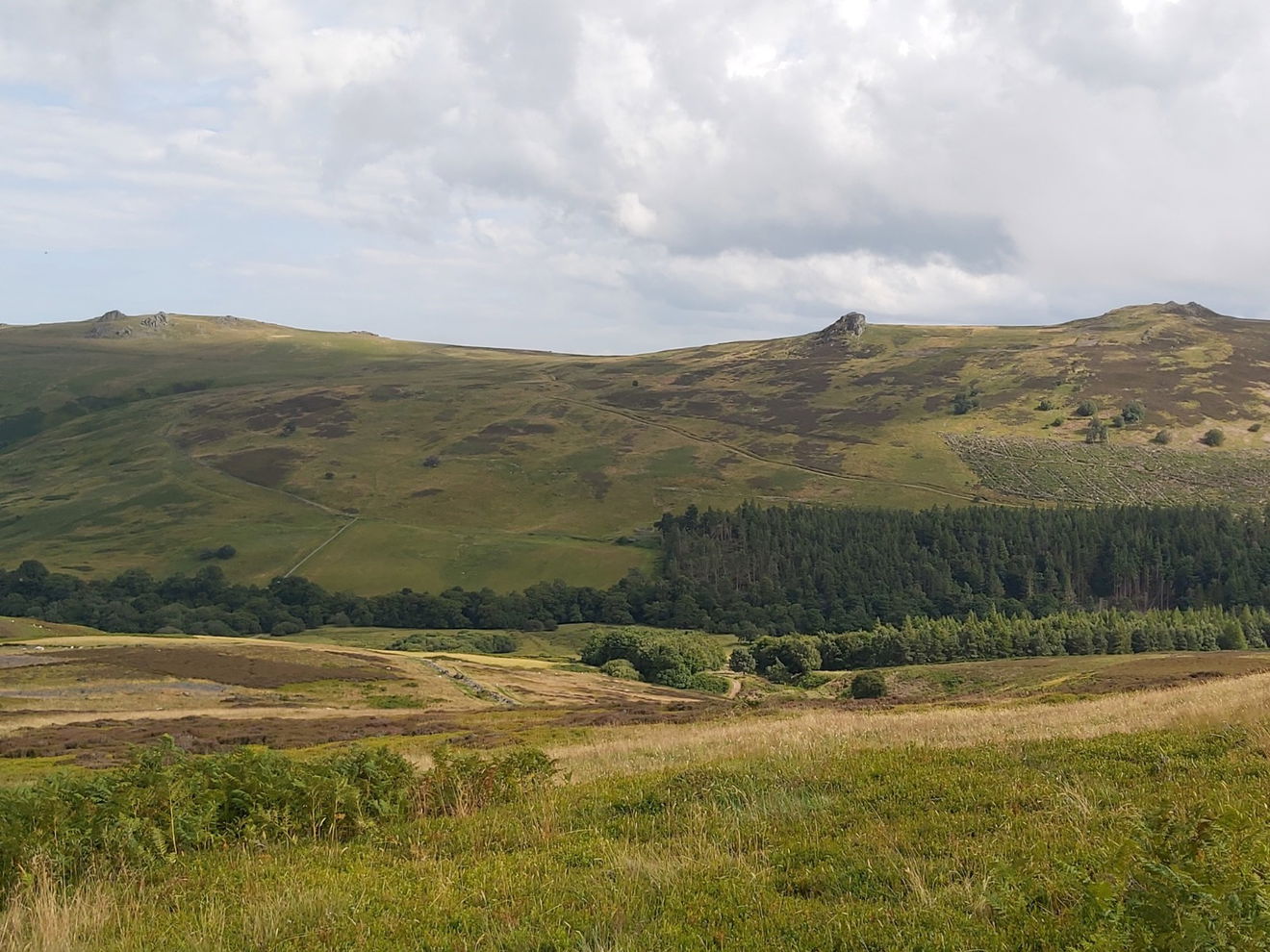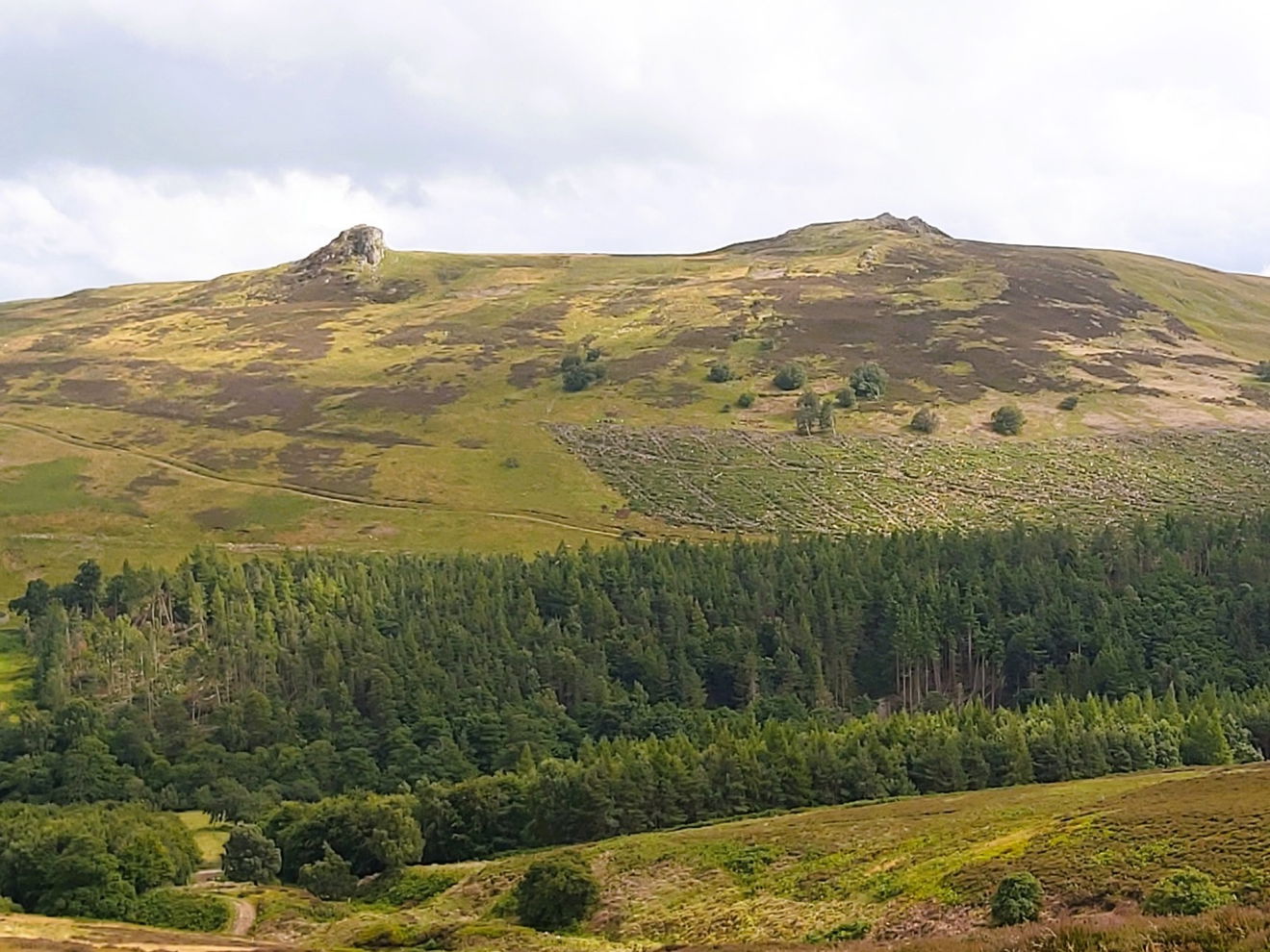 And just like that another belta wander in the Cheviots is complete. I loved getting that view over Bizzle Crags and when we next have a sunny spell I fancy climbing up that on the Cheviot Summit.
Where to Park For Cold Law, Great Moor, Coldburn Hill And Views Over Bizzle Crags
Where To Park For Cold Law, Great Moor, Coldburn Hill And Views Over Bizzle Crags?
What three words
There is plenty of off road parking at Langleeford which is right at the foot of Cold Law.
}
Contributed by Simon Hawkins
Thanks for checking out this place on the Fabulous North! I do enjoy a wander out in to the countryside trying to find hidden gems that not many people know about. You can't beat a rogue Pele tower up a remote hill or a mysterious stone circle or a stunning waterfall secluded in a forest.
More Walks from Simon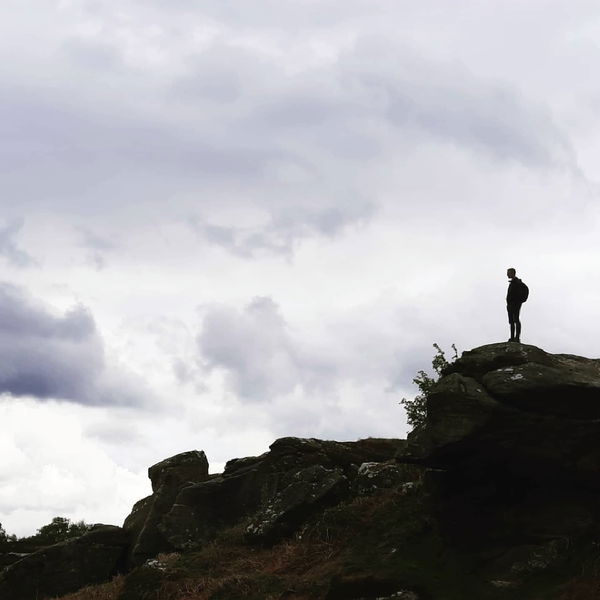 More Places In The Cheviots
Find more fabulous places in The Cheviots, Northumberland and if you know of a place we haven't listed, then let us know.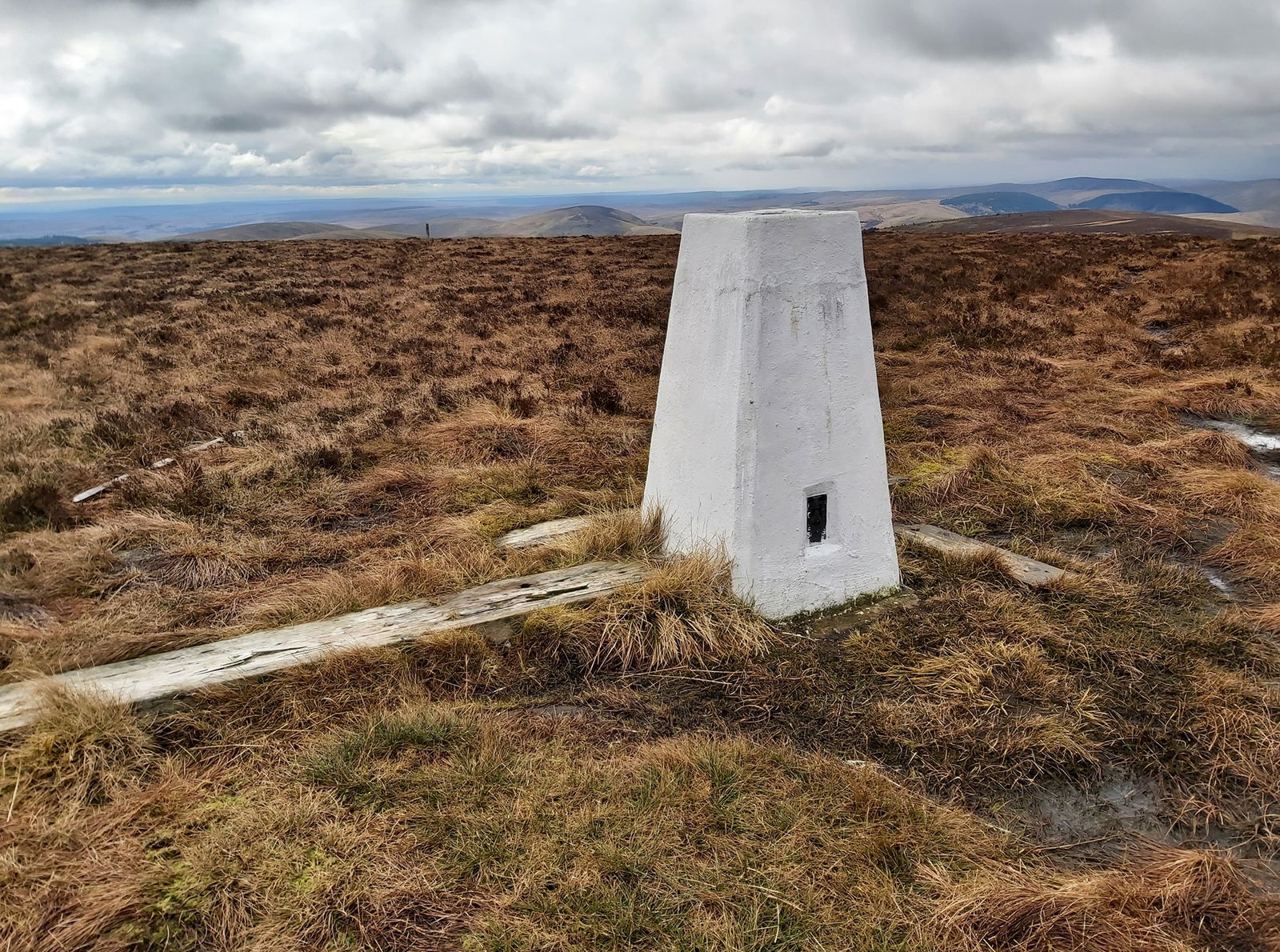 Find Us On Facebook
We post all our new places daily on our Facebook Groups page, so join the group today and be notified when we add a new place.
Join Our Facebook Group