Happy first birthday to the Fabulous North!
On the 21st July 2021, with only a handful of places, the Fabulous North team creaked open the doors on their Facebook page and starting telling people about the wonderful adventures to be had in the north. Fast forward a year on and we have nearly 1,400 people on the Facebook group and have just posted our 300th place on the website! To celebrate, the Fabulous North team will be sitting by the virtual fireside to regale you with their favourite places.
Andrew
After much deliberation the sites on the Fabulous North website I have decided are in my top 3 are; Ouseburn Art, South Marine Park and Linhope Spout. The reasons I chose these three are multiple, from long standing personal links to the site, their calming atmosphere all the way through to having some great times in and around them, but overall I think they help to show just what a wide range of places and experiences we have right on our doorstep in the north east.
Ouseburn Art
Ok, so I love the Ouseburn area of Newcastle for the pubs, music venues, culture, industrial heritage and the view from the Free Trade Inn beer garden at sunset on a summers evening, but for me, it's the art that pulls all of these things together. Ever changing, vibrant and celebrating the history and future of the area, it weaves its way around and through the valley. The structures, the buildings, the street furniture and at times the people become the canvas for the art. and the beer isn't bad either!
Visit Ouseburn Art
South Marine Park
This location is one that I have a bit of a personal connection with, it is actually a park that I helped to restore with Heritage Lottery Funding in around 2009. As part of our work we compiled a detailed history of the park from its construction in 1890 right through to the present day, which gave a fascinating insight into life over those 120 years. The project team recreated the original bandstand using historic photos and the original foundry pattern books, reinstated the promenading terrace and restored the waterfall and nymphs which stand on the terrace. A lot of the time after working so closely on such a big project, and I do feel I know the park inside out, it takes you a few years to enjoy the place again but this is genuinely one of my favourite sites I've ever worked on, hopefully it can one of your favourite places to visit.
Visit South Marine Park
Linhope Spout
This certainly one of my most favourite places to visit. I have been visiting the Ingram Valley since I was a child, with cubs and scouts for annual camps and there was always a walk up to Linhope Spout as part of the trip. The walk we tend to do now when we visit starts near Ingram village itself and passes along the length of the valley to the Spout. It can be busy but it always feels peaceful and it is one of life's great pleasures to sit and have your sandwich in the shadow of the falls. The last time we visited we got hit by an un-forecasted downpour which stopped us getting to Linhope Spout but it didn't matter, just walking around that area was enough to make the stresses and strains of life disappear.
Visit Linhope Spout
Sandra
Now we have 300 places on the Fabulous North website, it's hard to pick a top three, however, I have finally decided on - The Herd Groyne in South Shields, Warkworth Hermitage and the Farne Islands. These three places stand out for me as being fascinating, unusual and of course, fabulous.
Herd Groyne
This humble little lighthouse built in 1882 is probably my top place surprisingly. My family are from South Shields so we spent a lot of time in this area when I was younger, enjoying nearby Sandhaven Beach and South Marine Park too. I love how much the lighthouse stands out against the blue of the coast and there aren't many other lighthouses that look like spaceships in the North, so it gets bonus points for originality. One day I'd love to have a peek inside and have a go on the fog bell that is still in use.
Visit Herd Groyne Lighthouse
Warkworth Hermitage
Wow! What a place. I think the Hermitage has been on my to do list for about twenty years. With it only being open during the summer months, I had always missed the opportunity, so was very excited that we got onto the first boat of the season this year. I love that you can only access it by boat with a handful of other people, which already makes it feel like a little adventure. Then you get to see the 14th century building and it's original carvings, which is something pretty special. Again, there's nothing else quite like it in the North, which is part of it's appeal for me.
Visit Warkworth Hermitage
Farne Islands
My final choice is an outstanding place to visit. I've visited the Farnes twice now, the first time being in June around ten years ago when the Arctic Terns were nesting. The terns nest very close to the edge of the walkways and aren't afraid to give you a good peck on the head if you get too close. We also visited the Farnes in April this year and the Puffins stole the show this time. Of course, the only way to access the Islands is by boat in the freezing cold, choppy North Sea. It's not a place to go if you get seasick. However, if you're lucky like us, you might have a pod of dolphins following your boat, which might take your mind off the sickness for five minutes.
Visit Farne Islands
Simon
Oh my, where so start with choosing just 3 places from the plethora of magic in the north. I'll have to think "where would I teleport myself to right now" and I would have to say Bamburgh would top my list with Duddo Stones and the freshly visited Hen Hole propping up the rear.
Bamburgh
That view of Bamburgh Castle appearing through the dunes as you travel north from Seahouses gets me every time. This behemoth beauty has to be the crown jewel of Northumberland, but this little village has many other charms. I love the story of Grace Darling and have just recently found the surprised-face lighthouse too. And you can never forget the beautiful beach and coastline where you can also see the Farnes and Holy Island too. No matter which way you look it's breath-taking.
Visit Bamburgh
Duddo Stones
I love a stone circle and have always been fascinated by them, so no wonder that Northumberland's main stone circle finds its way on to my list. Built over 4000 years ago, the stones may have been erected for cultural or spiritual purposes, or just the result of a late night drunken bet. Similarly to Bamburgh, you can see the stones on a small rise in the distance as you walk the 1km up to them and that they are just plonked in the middle of nowhere just adds to their mystery.
Visit Duddo Stones
Hen Hole
This one is a bit of a late entry, as I had only visited it a few days before writing this post, but it was so incredible that it became one of my favourites and had to be included. Having seen pictures of the Hen Hole, it's somewhere I had always wanted to visited, but can be a bit of trek to get to. It's all rolling hills until you turn the corner into the gorge and feel like you have just entered the Lord Of The Rings. Huge spikes of rock jutting from the hillside, mega-steep slopes and then a cute little burn just meandering its way over cascades and waterfalls. Then you start your trek up the valley, criss-crossing the burn and taking in the delight of the Three Sisters waterfall. Everywhere you look is just magnificent and would happily walk there every weekend!
Visit Hen Hole
Thanks to all the lovely people who leave us comments on our posts and send us photos of new places. Now onto another year of adventuring!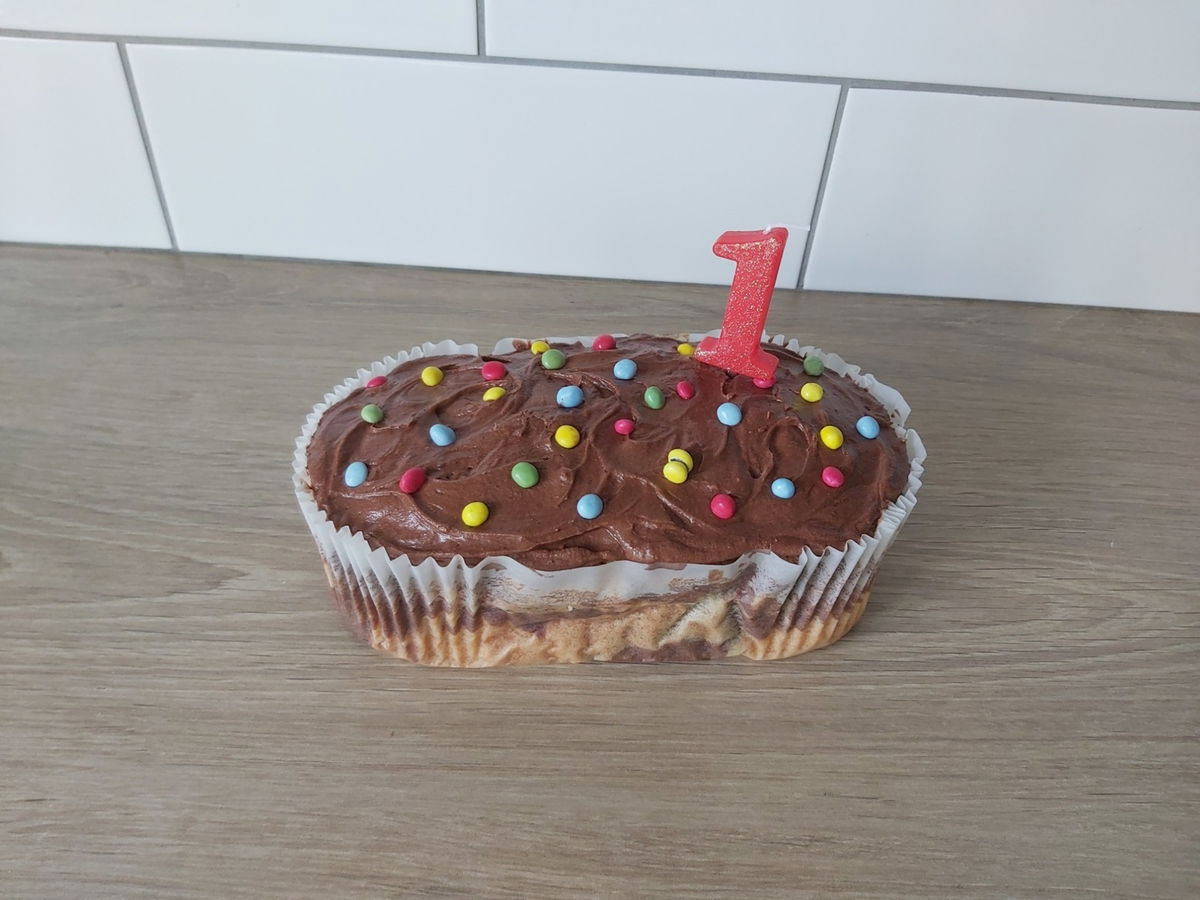 And of course we always have to celebrate with cake! Thanks Dorothy Gardner for baking us one.