Castle Point Lime Kiln
Lime Kiln
Holy Island
Northumberland
Castle Point Lime Kiln
Lime Kiln In Holy Island, Northumberland
Probably the largest lime kiln in Northumberland sitting next to Lindisfarne Castle on Holy Island.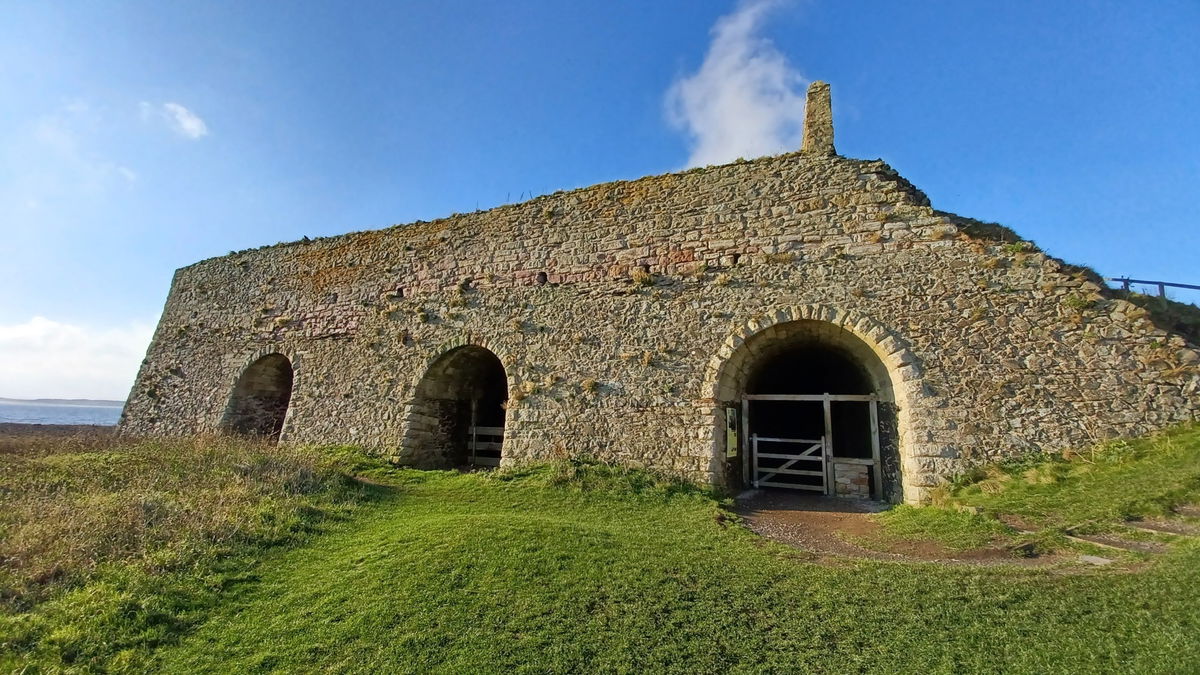 If you've been following the Fabulous North for a bit, then you'll know we enjoy a lime kiln. Having already visited the beautifully named Slaggyford and Crindledykes, we're still working our way through the 300 other kilns that were producing quicklime in Northumberland.
However we think we have found the motherload on our visit to Holy Island, so have a butchers at Castle Point lime kiln.
If you head to Lindisfarne Castle and walk beyond it, the kiln is pretty hard to miss and it's probably the largest in Northumberland. The location of the kiln is perfectly placed as it's close to the harbour where ships could bring in the coal and then easily export the end product up to Scotland.
However some of the quicklime was used in mortar to build Lindisfarne Priory.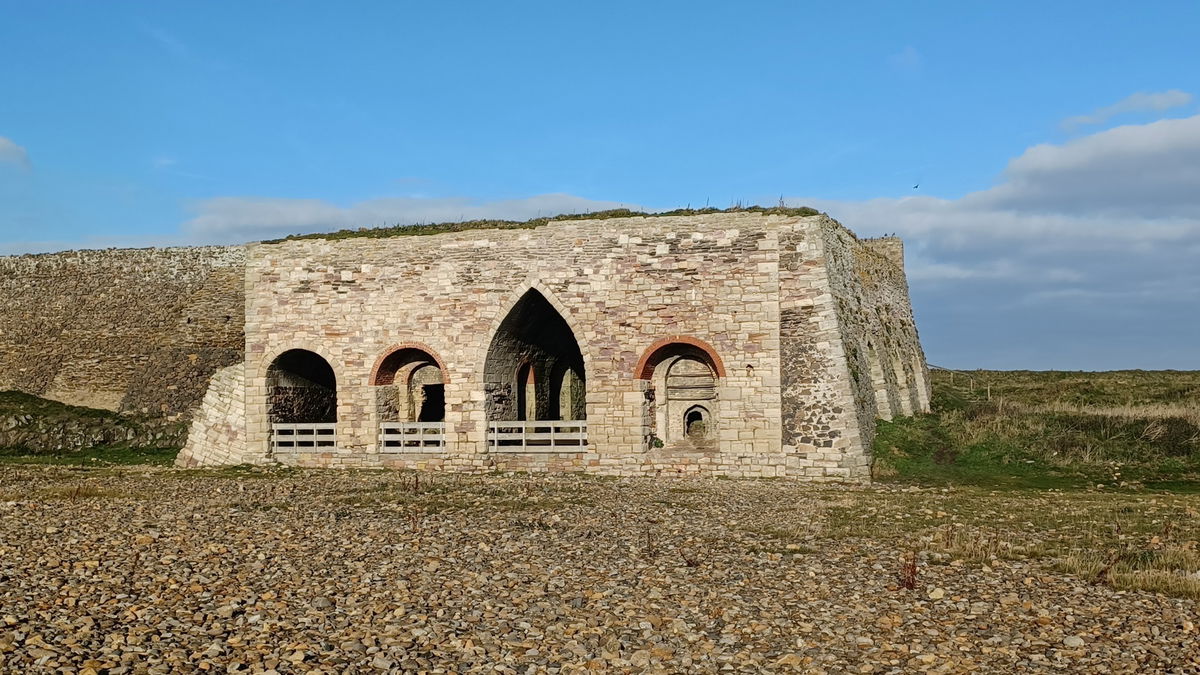 You can still see the remnants of the two jetties and the remains of a railway sleeper and wagonway which connected it to the Nessend quarry on the north of the island, where the lime was sourced.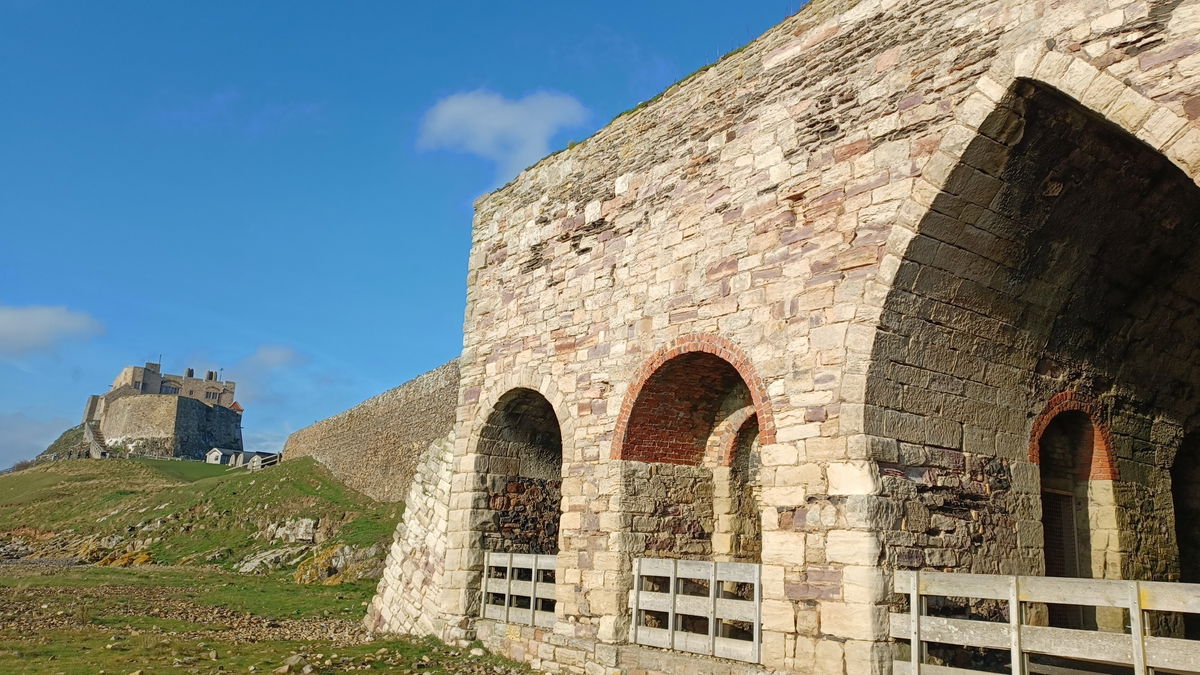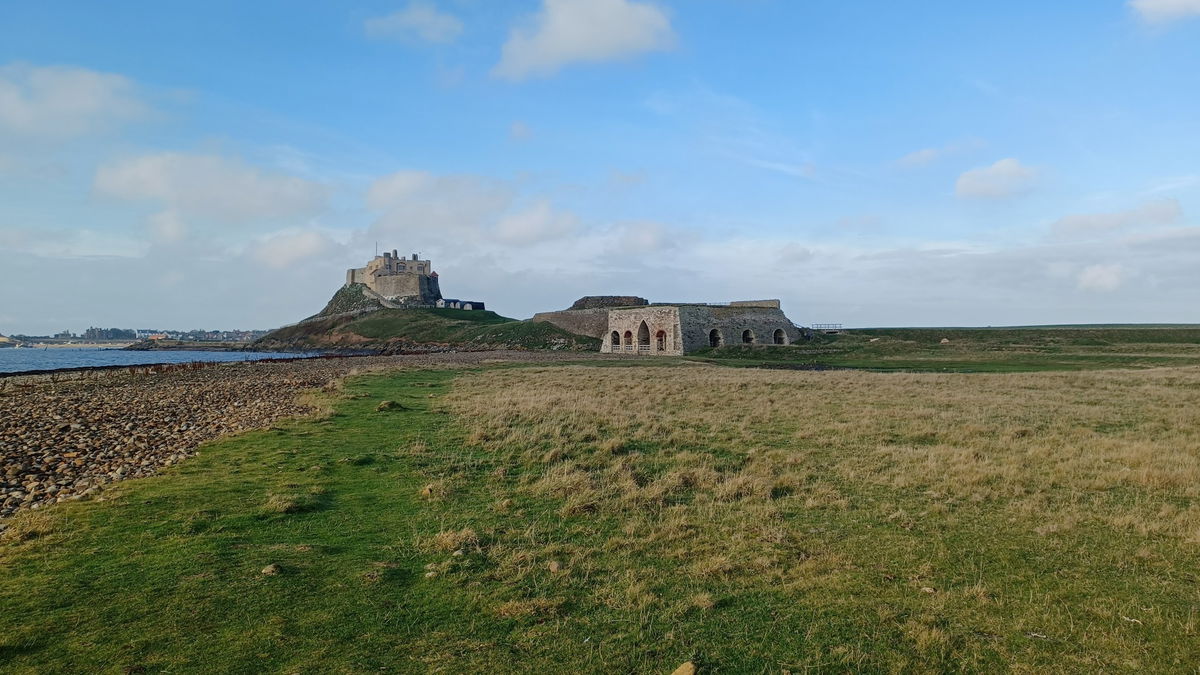 The kilns were built in 1860 by William Nicholl of Dundee to replace earlier kilns in the north-west of the island.
Within a year, 35 men were working at the lime kilns and at the quarries, but the success was to be short lived. Within a decade the business was already in decline as they couldn't compete with competitors delivering by railway rather by sea. The last of Nicholl's ships left in 1883.
Local farmers may have continued to use the kilns on a smaller scale, but have now remained dormant since 1900.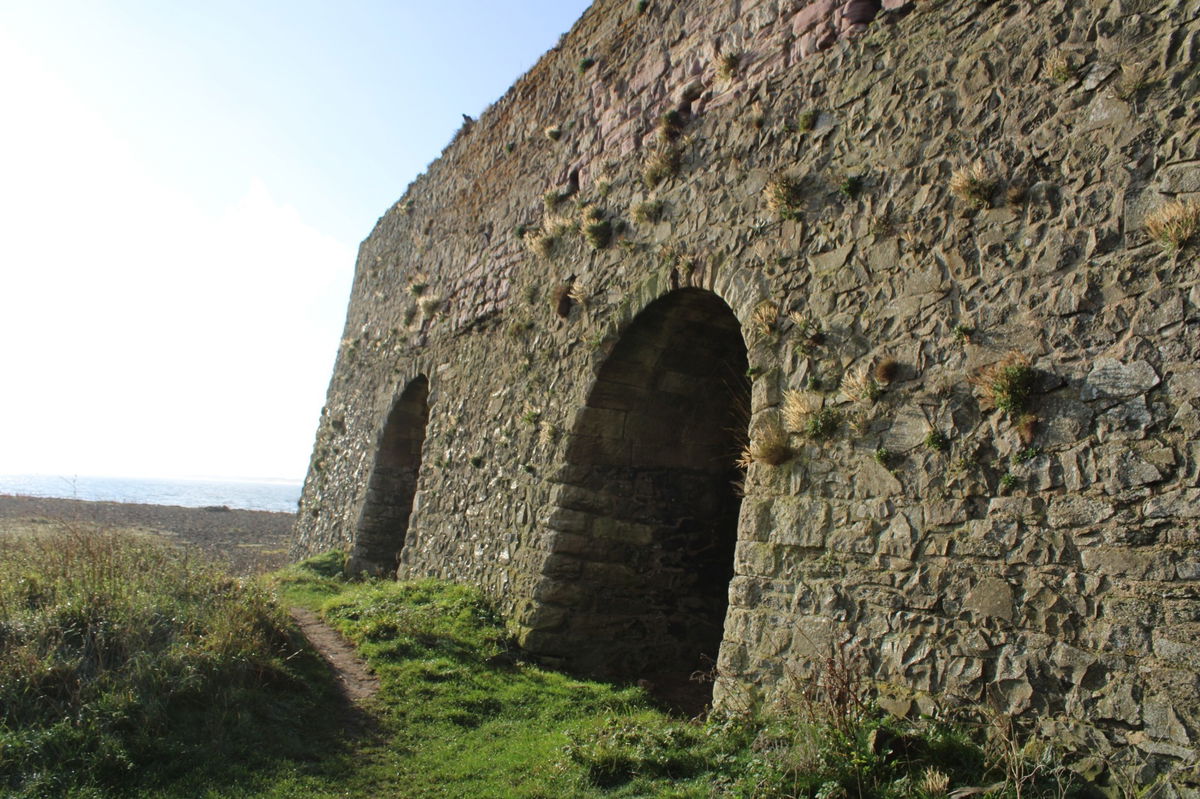 Well worth a quick visit after you have finished marvelling at the castle.
How To Find Castle Point Lime Kiln
Where To Park For Castle Point Lime Kiln?
Show Parking On Google Maps
Lat / Long
55.67455, 55.67455
What three words
There is a big visitor car park just after the causeway.
Contributed by Simon Hawkins
Thanks for checking out this place on the Fabulous North! I do enjoy a wander out in to the countryside trying to find hidden gems that not many people know about. You can't beat a rogue Pele tower up a remote hill or a mysterious stone circle or a stunning waterfall secluded in a forest.
More Places from Simon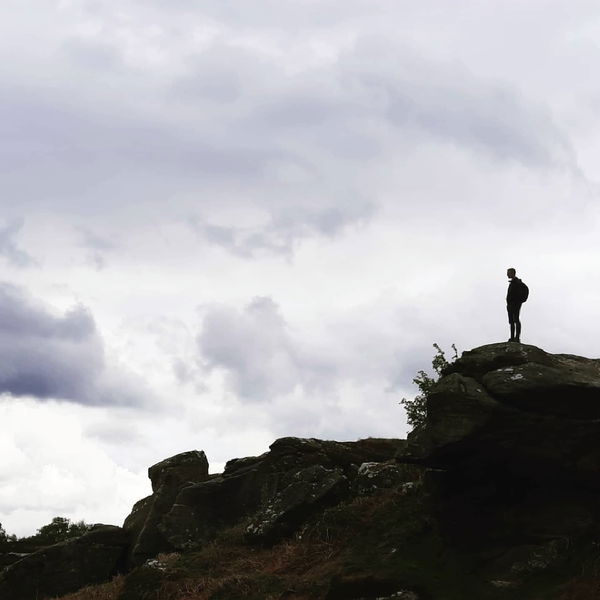 More Places In Holy Island
Find more fabulous places in Holy Island, Northumberland and if you know of a place we haven't listed, then let us know.
The Snook
Landscape
Holy Island
Northumberland
The peninsula part of Holy Island, made up of dunes, salt marshes, Snook House and Snook Tower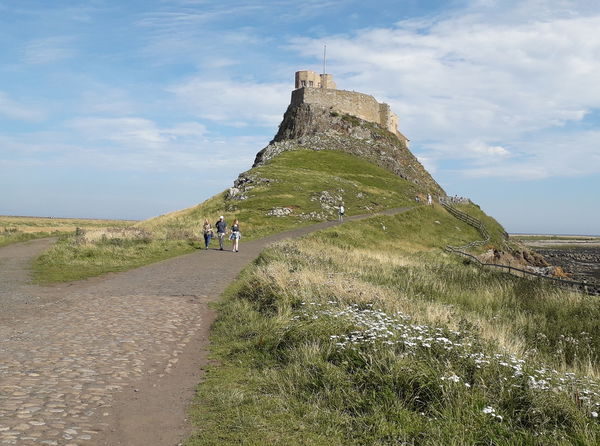 Lindisfarne Castle
Castle
Holy Island
Northumberland
A 16th Century, grade I listed castle on Holy Island only accessible from the Northumberland coast at low tide.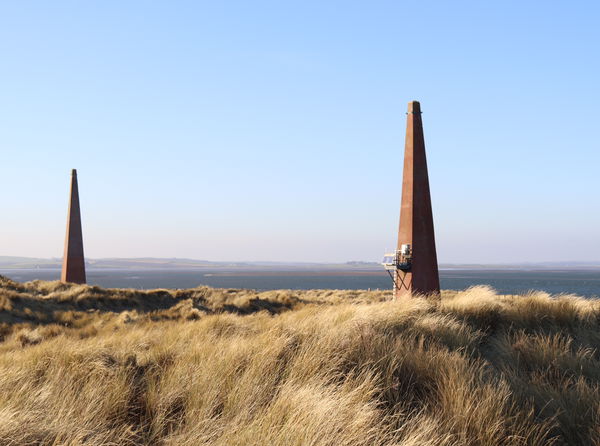 Old Law Beacons On Guile Point
Lighthouse
Holy Island
Northumberland
Two obelisk navigation beacons that when lined up would direct you into Holy Island harbour.
More Lime Kilns
So this lime kiln wasn't enough and you want more? Don't worry we have you covered.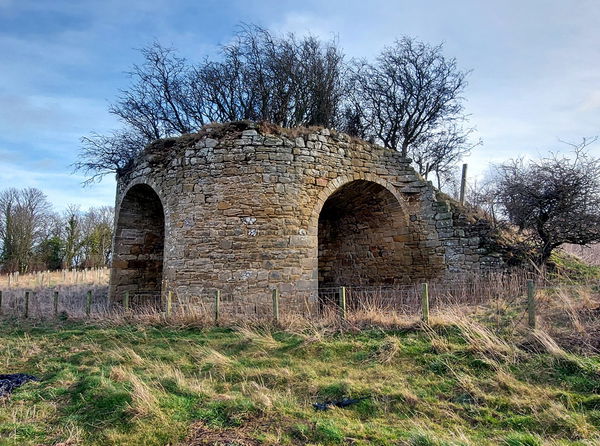 Alnwick Moor Quarry Lime Kiln
Lime Kiln
Alnwick
Northumberland
A lime kiln situated on Alnwick Moor, one of 400 that would have been used in Northumberland.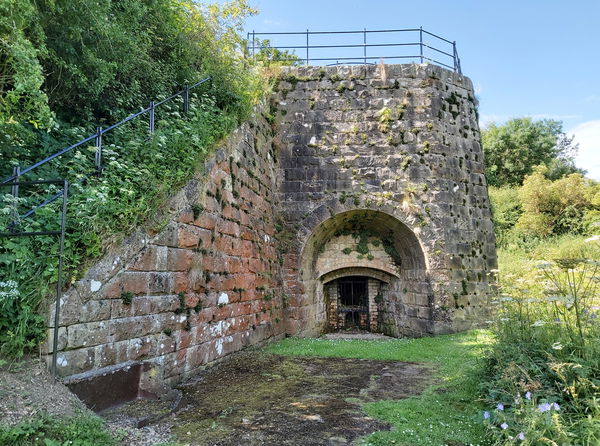 Tosson Lime Kiln
Lime Kiln
Rothbury
Northumberland
The best preserved Lime Kiln in the Northumberland national park at Tosson.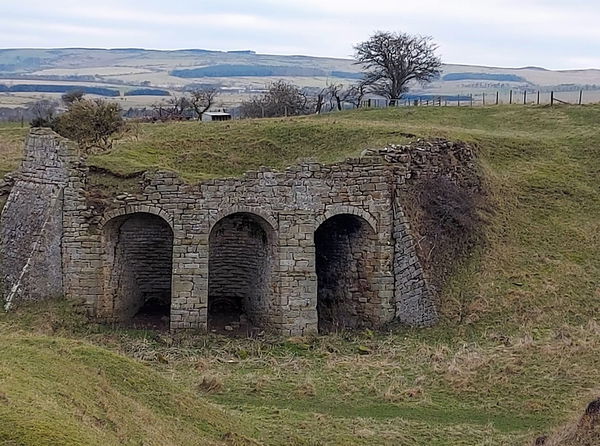 Whittle Lime Kiln
Lime Kiln
Swarland
Northumberland
A lime kiln set in a lovely rolling Hobbiton area.
Never Miss A Fabulous Place
If you are afraid of misssing out on all the fabulous places we post, or just want to be the first to know, then sign up to the Fabulous North.
Each week we will email you all the brand new places that we visit.
Sign Up To Alerts
Find Us On Facebook
We post all our new places daily on our Facebook Groups page, so join the group today and be notified when we add a new place.
Join Our Facebook Group