Craster Tower Gateway
Building
Craster
Northumberland
Craster Tower Gateway
Building In Craster, Northumberland
18th century gateway to Craster Tower, now an iconic entrance to the village of Craster.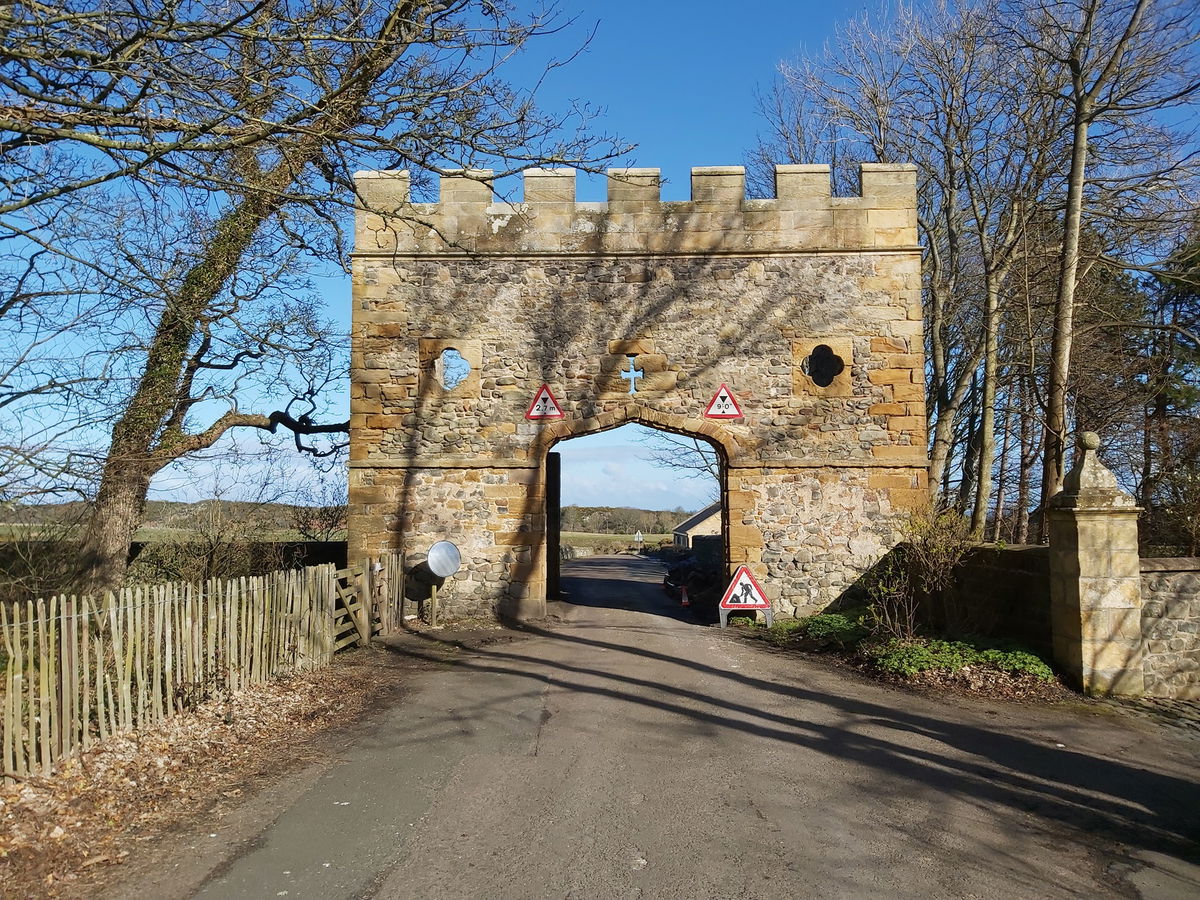 If you've visited Craster for a trip to Dunstanburgh Castle or Robson's Smokehouse, chances are you will have driven through this gateway, that once belonged to Craster Tower.
The gateway was built in the late 1700s and is made from whinstone rubble. This is the same material that forms the Great Whin Sill, where Dunstanburgh Castle stands, and underlies much of the Northumberland coast. The Whin Sill was formed over 295 million years ago - hard to believe!
Craster Tower, a pele tower which still stands today, was first mentioned in a survey of 1415 and was owned by Edmund Crasestir. (or Crawcestre - The name 'Craster' came into use in the late 1400s.) The tower remained in the Craster family after Edmund's death and a two storey Manor house was added to it in 1666 by another Edmund Craster. In the 1760s, it was extended further and a three storey Georgian mansion was also added to the south side of the tower.
In 1785 the estate was in the hands of Shafto Craster who changed the appearance of the pele tower, to give it a gothic style. It was at this time he also built the coach house and the gateway. Shafto was also responsible for starting the kippering industry in Craster which still thrives to this day. Robson's Smokehouse was established by the Craster family in 1856 and taken over by the Robson family in 1906.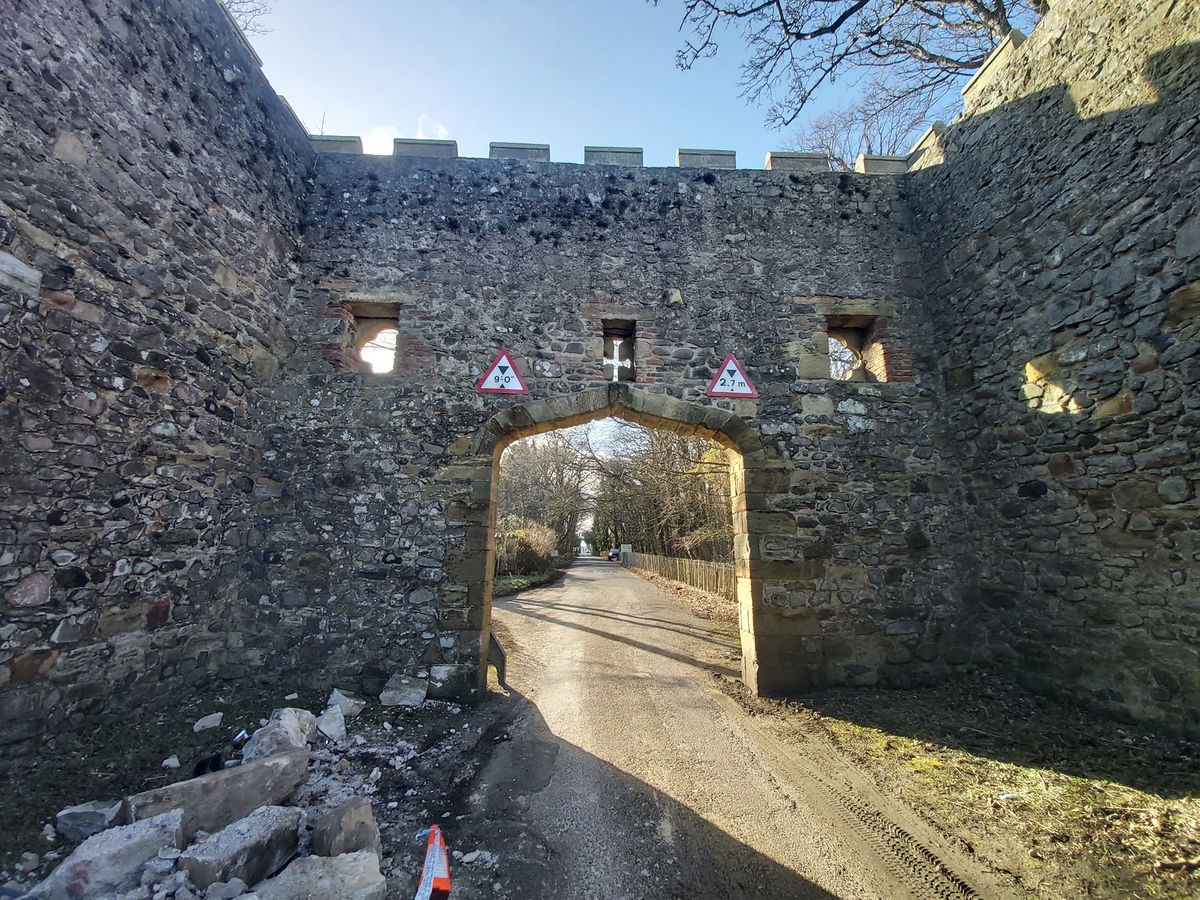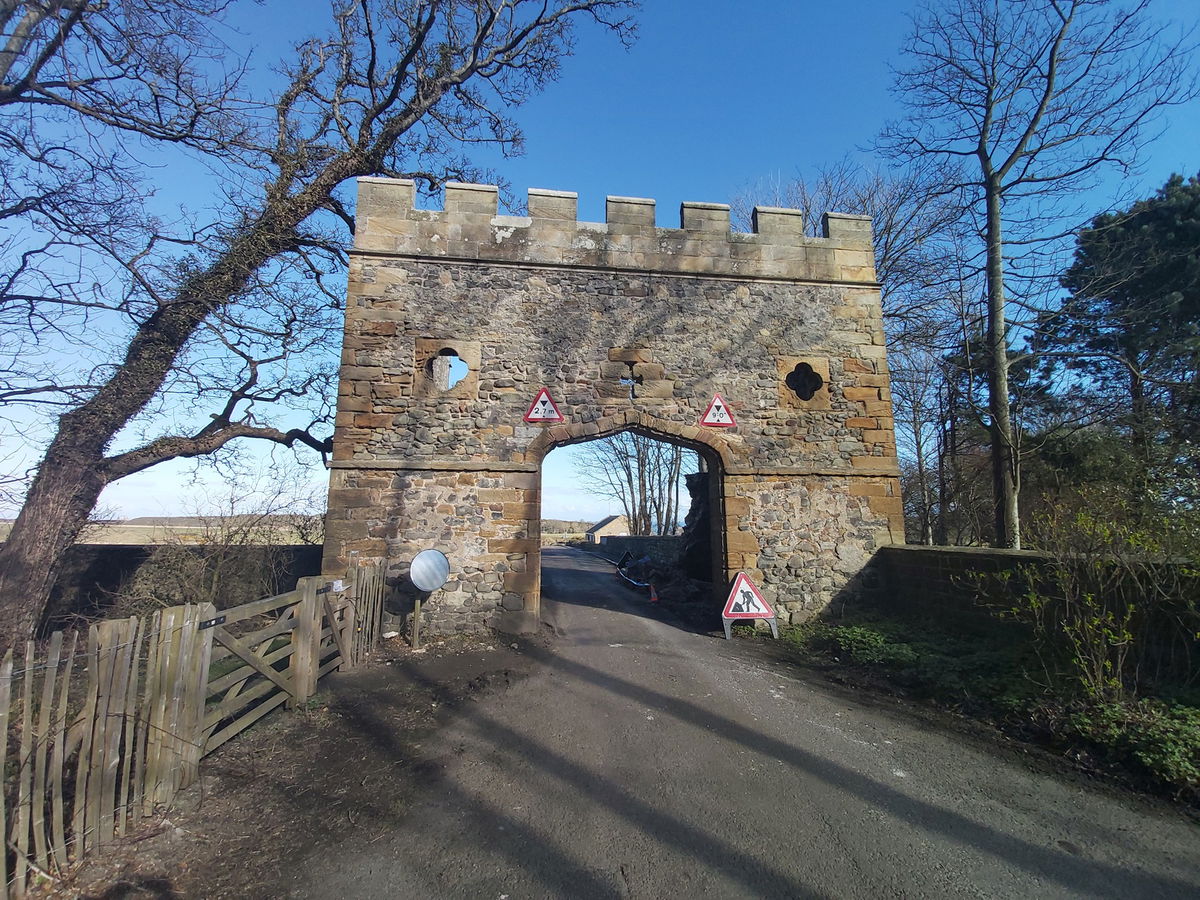 Shafto died in 1837 and the estate passed to his nephew Thomas Wood-Craster. Thomas's father, John Wood, also had links to the Northumberland coast and owned the land where the Beadnell Lime Kilns stand. Thomas also made a number of improvements to the tower, with the help of our old friend, John Dobson
Craster Tower is now a luxury apartment and you can book by visiting Craster Tower. It appears to be booked up for the next year or so, but if you do get to visit, we would love to see your pictures.
As you can see, the gateway had suffered some damage when we visited, so we would also welcome any pics of the gateway pre-damage!
How To Find Craster Tower Gateway
Where To Park For Craster Tower Gateway?
Show Parking On Google Maps
Lat / Long
55.470879, 55.470879
What three words
There is parking available at Craster Quarry Car Park. NE66 3TW.
Contributed by Sandra Clemens
I love the great outdoors and have been a National Trust & English Heritage member for years. I also love going off the beaten track and finding places like Sharp's Folly or Rothley Castle which are hidden gems in Northumberland. My favourite recent hike was climbing Red Screes in the Lake District on a whim, not fully grasping how high 776m was. It was still an achievement to conquer a Wainwright walk and I hope to do more one day.
More Places from Sandra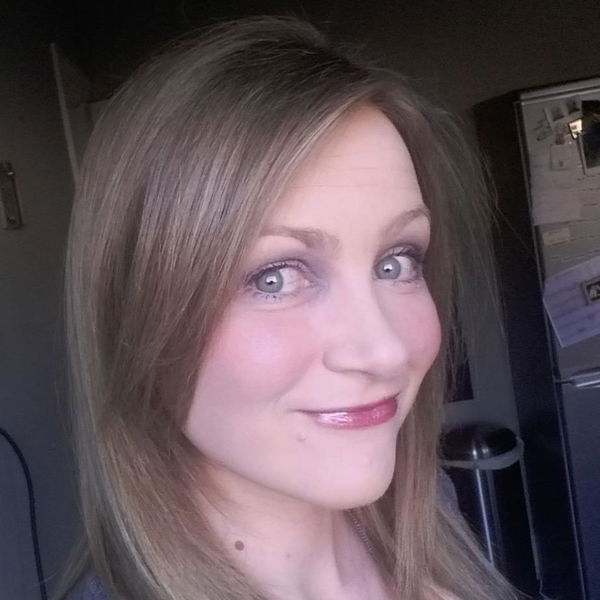 More Places In Craster
Find more fabulous places in Craster, Northumberland and if you know of a place we haven't listed, then let us know.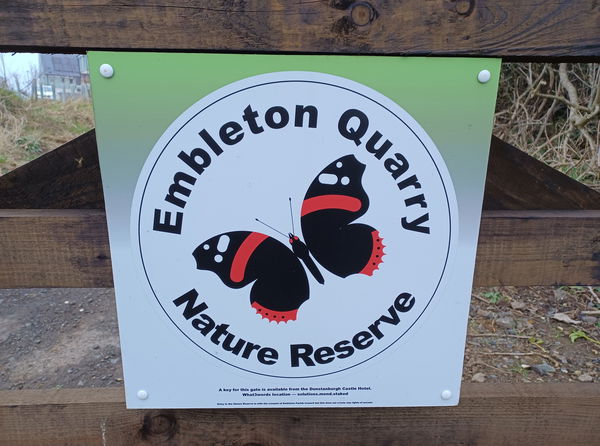 More Buildings
So this building wasn't enough and you want more? Don't worry we have you covered.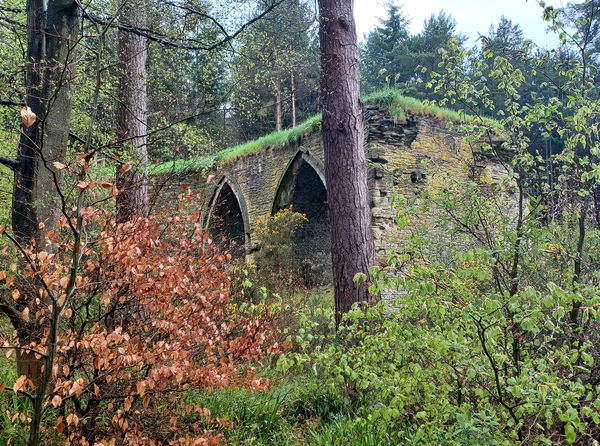 Dukesfield Arches
Building
Hexham
Northumberland
Remains of a former smelting mill hidden in the Northumberland countryside.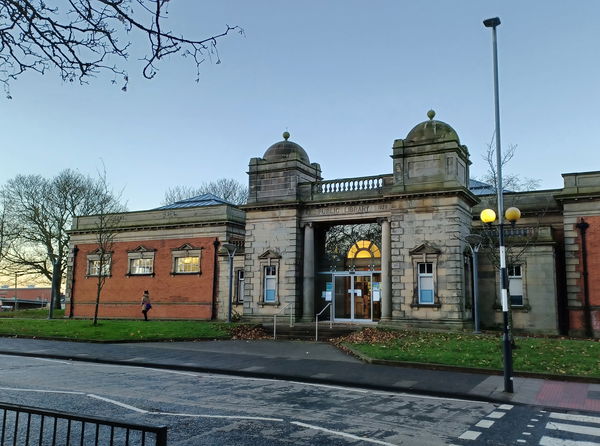 Gateshead Central Library
Building
Gateshead
Tyne And Wear
A purpose built library, which opened in 1926 with funding from the Carnegie Trust.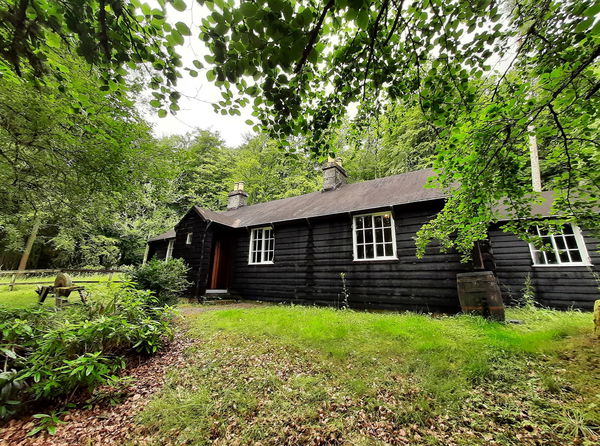 Black Hut at Catcleugh Reservoir
Building
Byrness
Northumberland
The last remaining hut built to accomodate the workers who constructed the Catcleugh Reservoir.
Never Miss A Fabulous Place
If you are afraid of missing out on all the fabulous places we post, or just want to be the first to know, then sign up to the Fabulous North.
Each week we will email you all the brand new places that we visit.
Sign Up To Alerts
Find Us On Facebook
We post all our new places daily on our Facebook Groups page, so join the group today and be notified when we add a new place.
Join Our Facebook Group