Harry Hotspur Statue
Statue
Alnwick
Northumberland
Harry Hotspur Statue
Statue In Alnwick, Northumberland
Statue to Henry Percy, also known as Harry Hotspur, Alnwick's most famous Knight and one of Shakespeare's best known characters.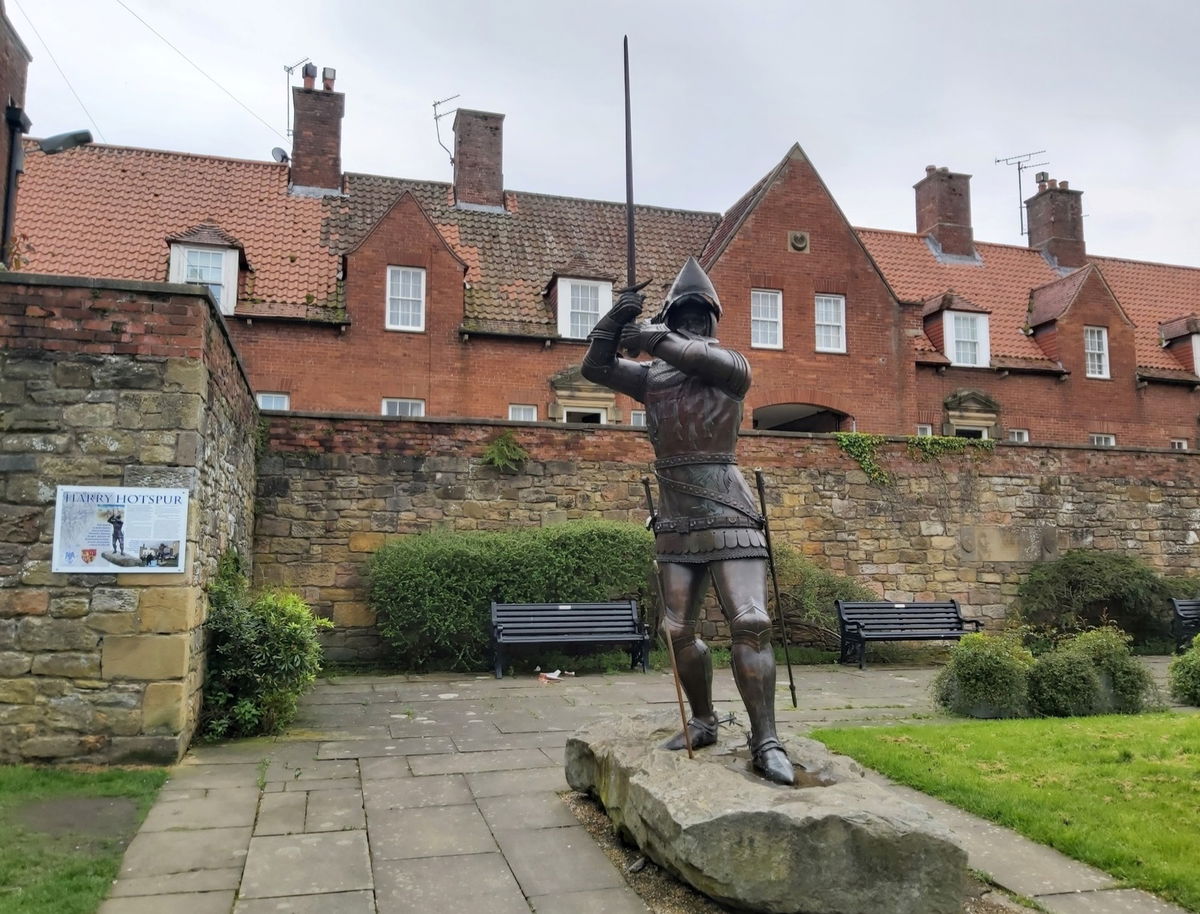 Henry Percy, a knight so famous he has a pub and football club named after him, as well as featuring in a Shakespeare play. He also has a statue dedicated to him in the middle of Alnwick, the place of his birth.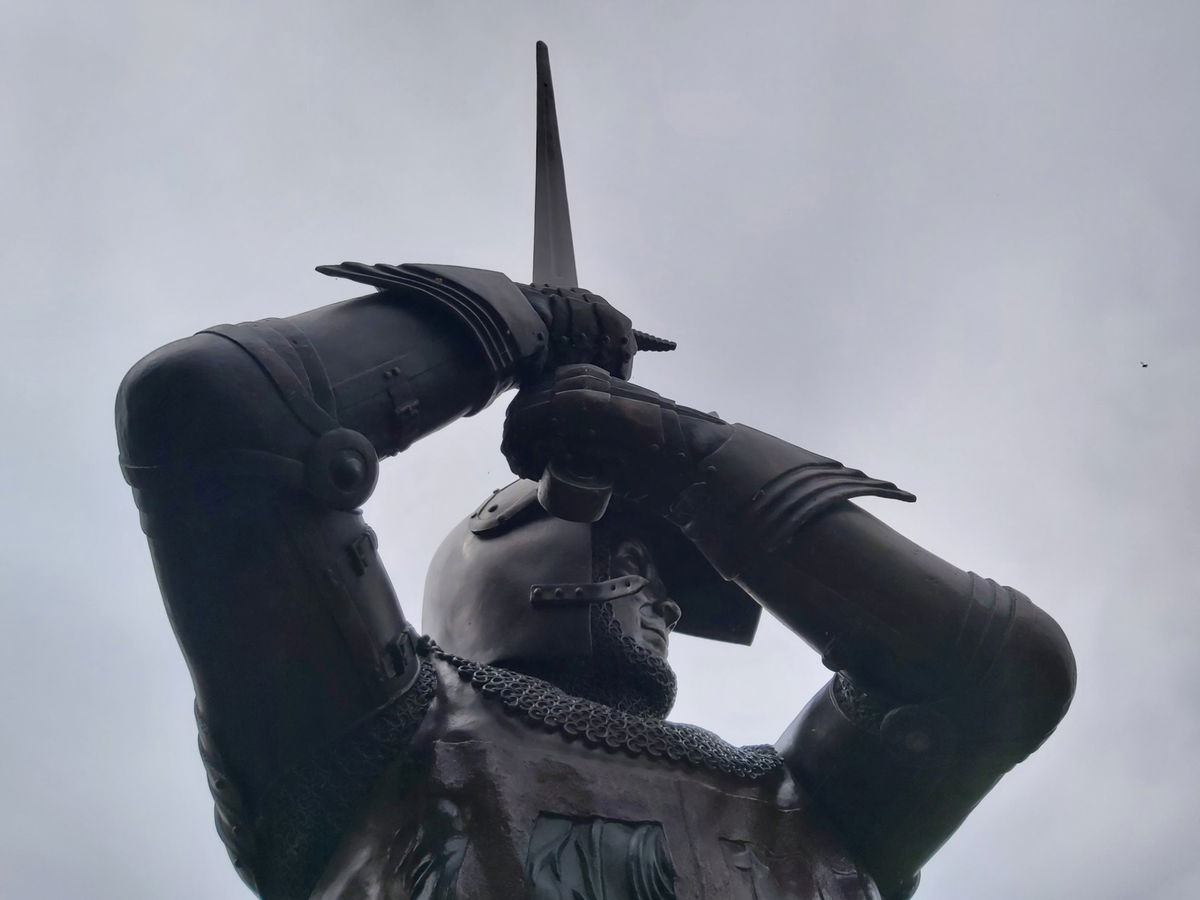 Henry Percy, or Harry Hotspur as he became commonly known, was born in Alnwick Castle on the 20th May 1364. The eldest son of the 1st Earl of Northumberland, also Henry Percy, and Margaret Neville, grandson of Mary Plantagenet and great grandson of King Edward III, Harry was taught to fight as soon as he could hold a sword. At the age of 10 he actually accompanied his father as a Page on a campaign against the French. Aged 12 he witnessed the bloody fighting between the English and Scots and at 13 years of age he was knighted by the King.
His speed on the battlefield and willingness to attack, saw the nickname "Hotspur" given to him by the Scots who faced him on the battlefield. One of these occasions occurred in 1388 at Berwick, where the Scots had seized the town. The English army laid siege for 9 days and this was only ended when the Northumbrians created a massive furnace under the castle wall causing it to collapse due to the intense heat. Harry Hotspur led the attack through the gap in the wall with his sword held high shouting "Esperance" the Percy family motto.
In spite of the favour show to the Percy family by Henry IV, the King failed to address their grievances which led to the Percy's taking up arms against him and in 1403, in a battle against the King's forces at Shrewsbury, Hotspur was struck in the face with an arrow and died aged 39.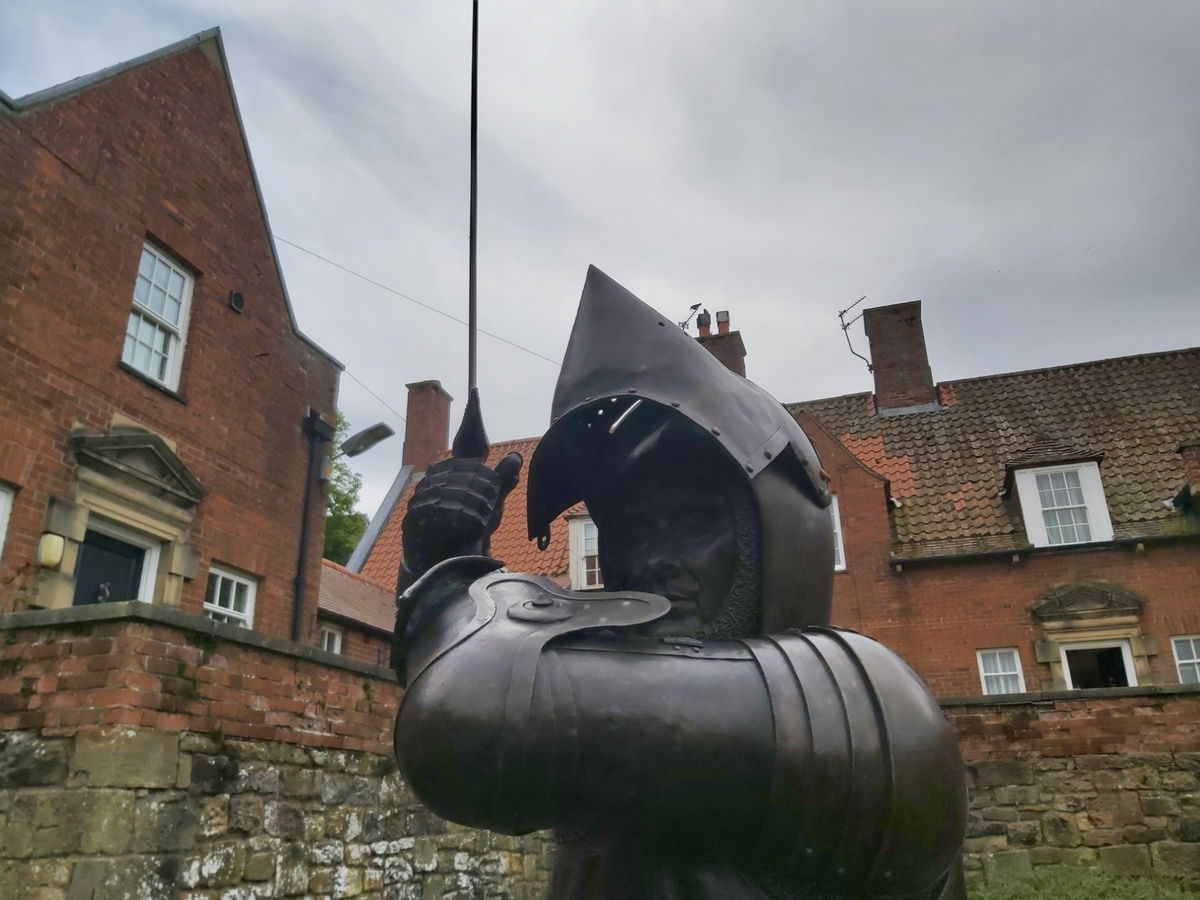 The statue, which was unveiled by the current Duke of Northumberland on 20th August 2010, is made of bronze and stands around 4m high. A cool fact about the statue is that nobody knows what Hotspur looked like as he was always depicted with his visor down, so the face of Earl George Percy, the heir to the current Duke, was used as a model instead.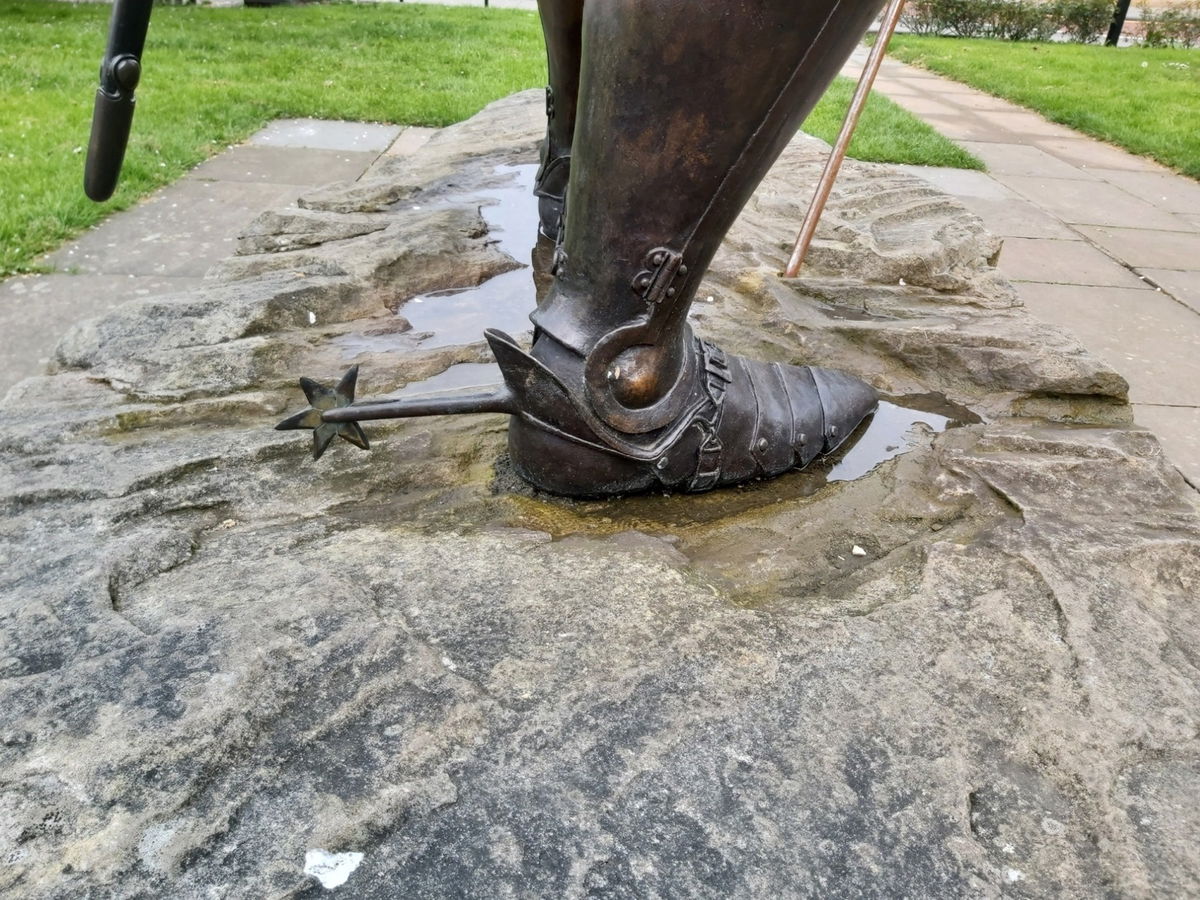 We will leave the final words to William Shakespeare, after all he is probably able to put it better than me.
". and by his light did all the chivalry of England move to do brave acts."
Henry IV, Part II.
How To Find Harry Hotspur Statue
Where To Park For Harry Hotspur Statue?
Show Parking On Google Maps
Lat / Long
55.414039, 55.414039
What three words
There is plenty of parking available on Greenwell Road in the centre of Alnwick a short walk from the statue and amenities
Contributed by Andrew Gardner
I love being outdoors, in nature, and experiencing the relaxation it brings. Wandering through the northern countryside seeing unexpected buildings, historic places and occasionally surprised wildlife is one of life's great pleasures.
More Places from Andrew
More Places In Alnwick
Find more fabulous places in Alnwick, Northumberland and if you know of a place we haven't listed, then let us know.
Pottergate Tower
Tower
Alnwick
Northumberland
Originally part of the town's medieval defences, this tower is now a luxury holiday cottage.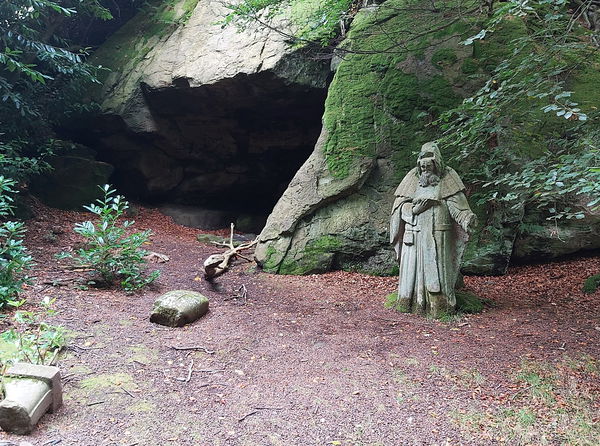 Nine Year Aud Hole
Cave
Alnwick
Northumberland
A cave in Hulne Park guarded by a statue of a hermit.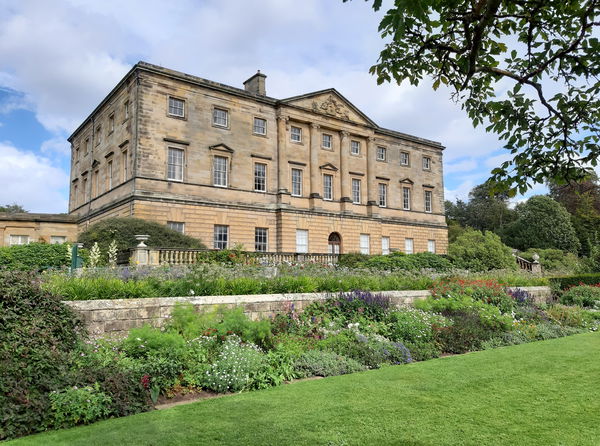 More Statues
So this statue wasn't enough and you want more? Don't worry we have you covered.
Durham Angel
Statue
Peterlee
County Durham
Designed by local sculpturer Ray Lonsdale, this statue Horns could be the Angel Of Durham.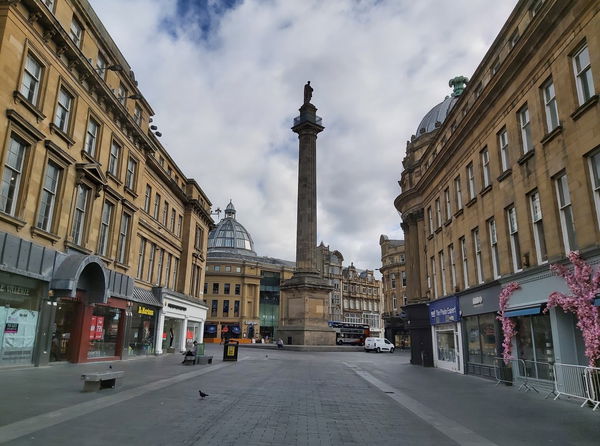 Grey's Monument
Statue
Newcastle City Centre
Tyne And Wear
Monument dedicated to Charles Grey, 2nd Earl Grey built in 1838.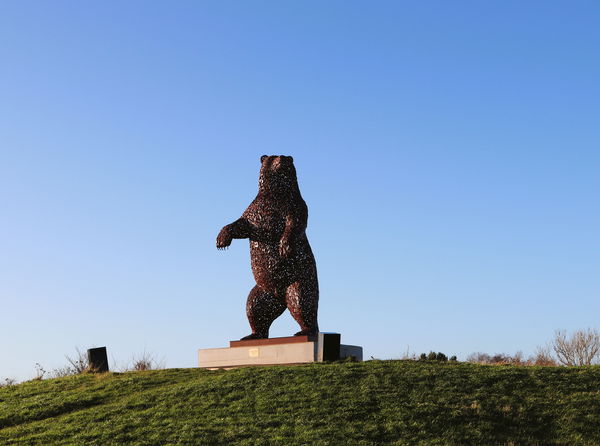 Dunbar Bear - DunBear
Statue
Dunbar
Borders
The DunBear is a steel sculpture of a brown bear in tribute to John Muir, the Dunbar-born naturalist and conservationist.
Find Walks To Harry Hotspur Statue
Find which walks will visit Harry Hotspur Statue and plan your next adventure.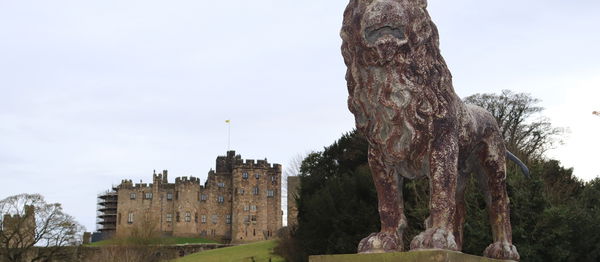 Alnwick Riverside And Railways
14km (9 miles)
Alnwick
Northumberland
A walk from Alnwick Castle following the river Aln and then back near the old railway.
Never Miss A Fabulous Place
If you are afraid of misssing out on all the fabulous places we post, or just want to be the first to know, then sign up to the Fabulous North.
Each week we will email you all the brand new places that we visit.
Sign Up To Alerts
Find Us On Facebook
We post all our new places daily on our Facebook Groups page, so join the group today and be notified when we add a new place.
Join Our Facebook Group