Lawe Top
Landscape
South Shields
Tyne And Wear
Lawe Top
Landscape In South Shields, Tyne And Wear
A pleasant green with many fine views of magnificent landmarks of North and South Shields.
We had an agreeable surprise when walking up to the Arbeia Roman Fort in South Shields as we also found The Lawe Top which was a wealth of history, views, and installations.
Beacons were built in 1832 as navigational aid up here. Originally made from brick and stone, then later they were reduced in height.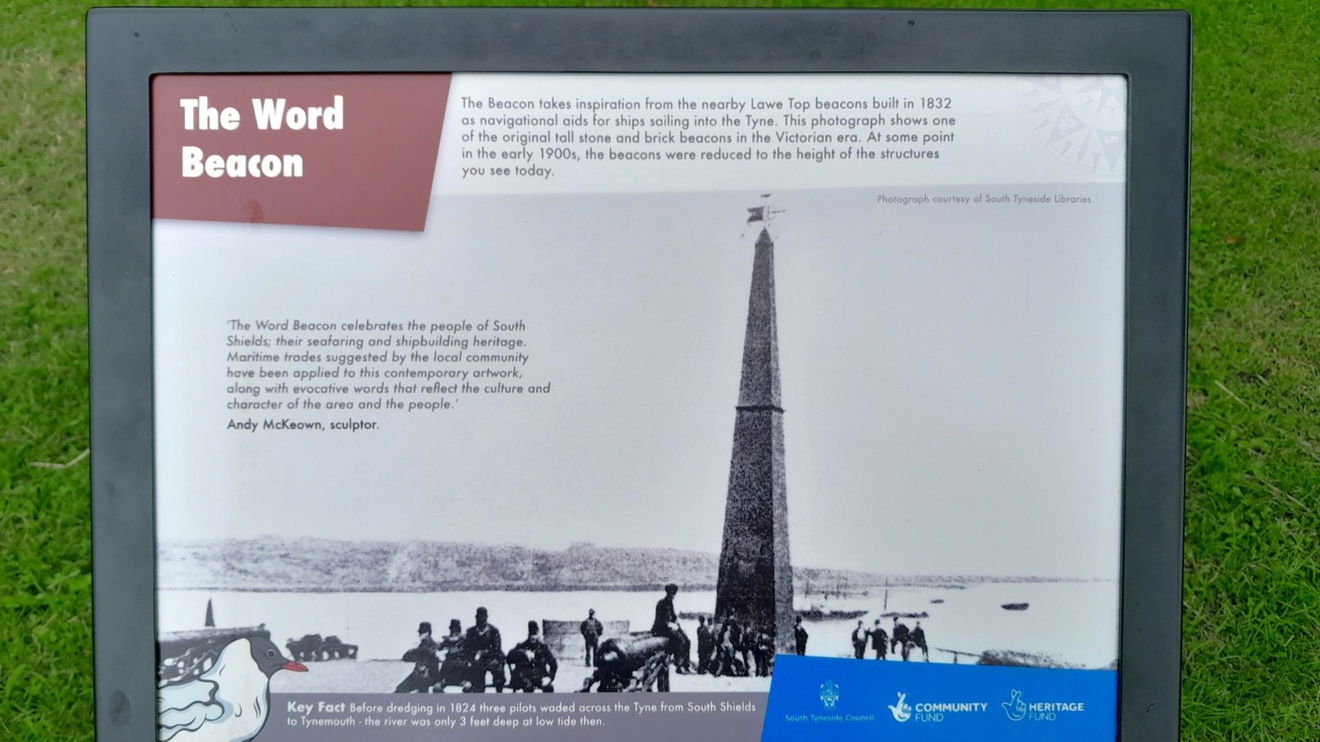 Andrew McKeown created the beacon you see now out of Corten Steel. He is also known for the Jewels Of The Sea in Seaham. This beacon has the appropriate name Word Beacon and at the bottom are embossed trades/job titles which are cut out of 5mm Corten steel and welded on. At the top, the words are cut out of the metal and are emotive words that go with the surroundings and history. The beacon is lit up at night.
Notice the green glass at the top, maybe part of the navigational aide?
This was installed in 2020 at the end of the Covid situation. It is hoped it will cause conversation typically between the generations, therefore remembering our past.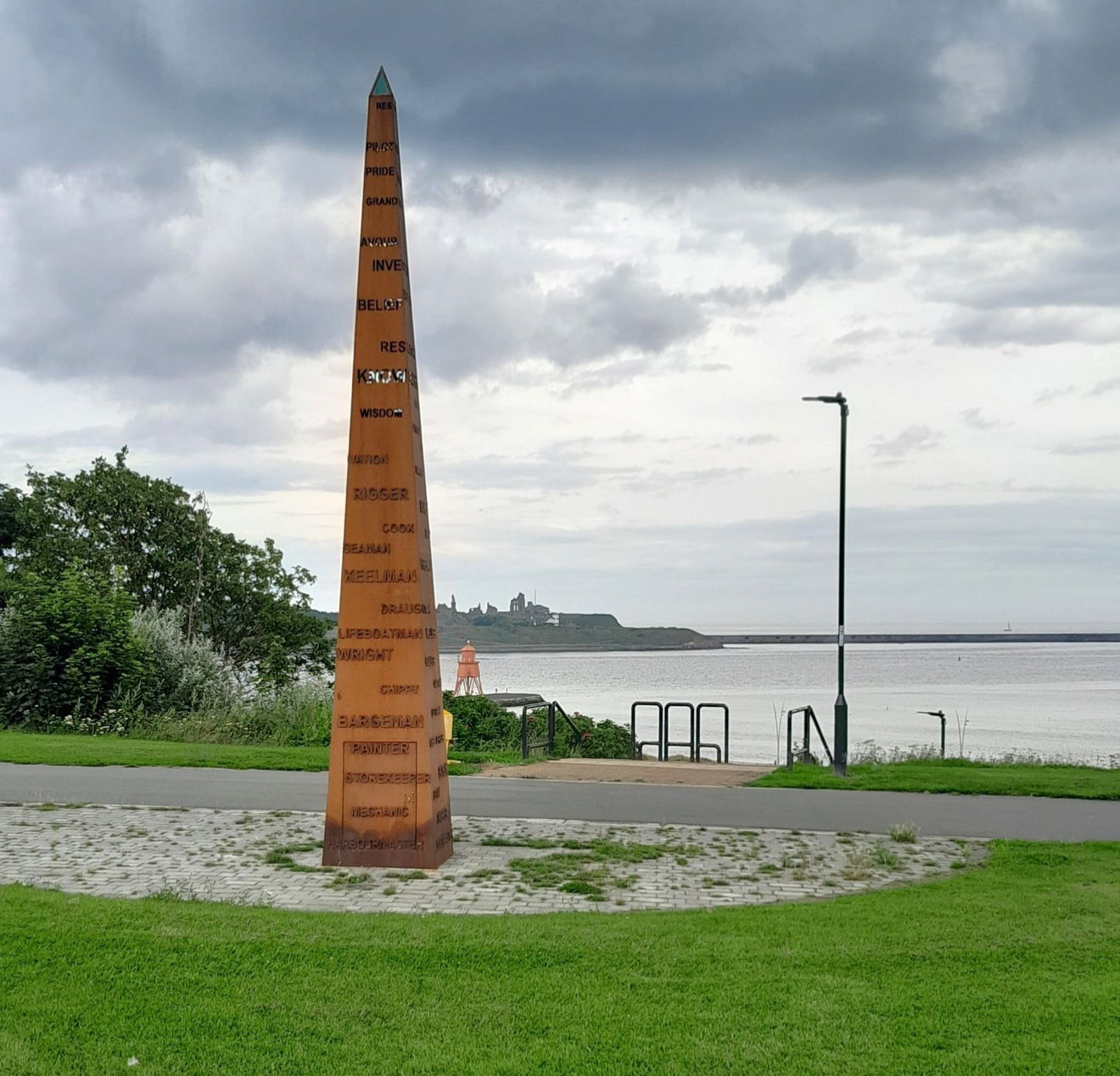 The views are amazing from up here and you can see how wavy the one mile pier is. My photo was taken before the lighthouse lost its dome.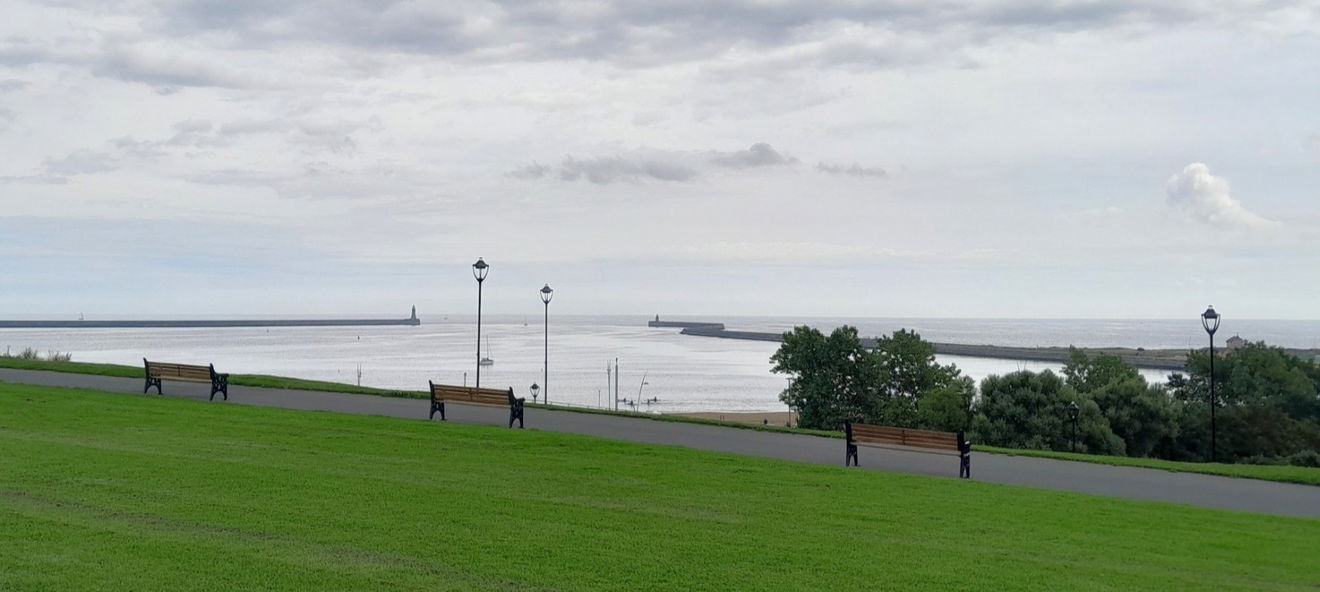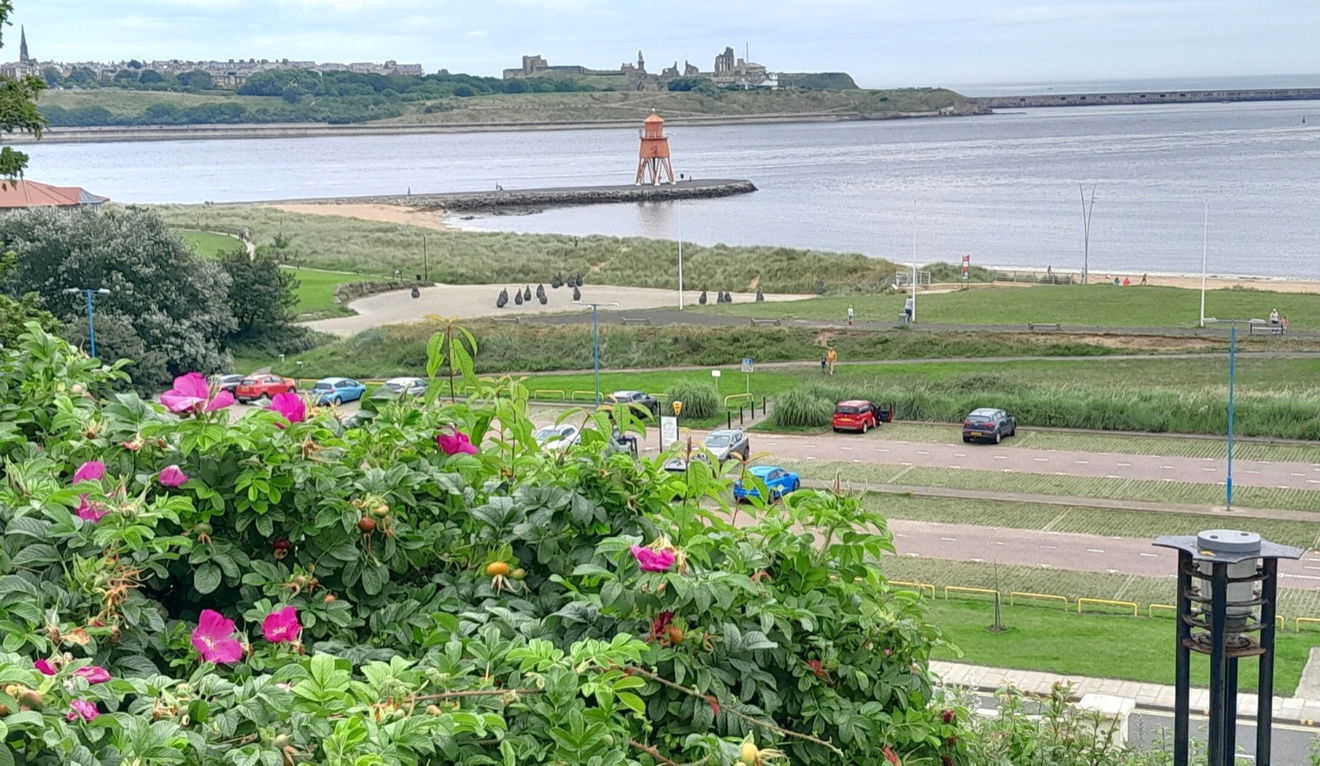 Back in 1643 a fort was built on The Lawe by the command of the Marquis of Newcastle. It was not huge and only stood around 9 feet high. It didn't need to be tall as it was located on a high point. It was surrounded by a ditch 12 feet wide and 11 feet deep and had a garrison of 100 Royalist soldiers. This didn't stop the Scottish though and there were many incursions including where it was won and lost thrice in one day during October 1644.
You can also note the wind-swept tree. The North wind take no prisoners here!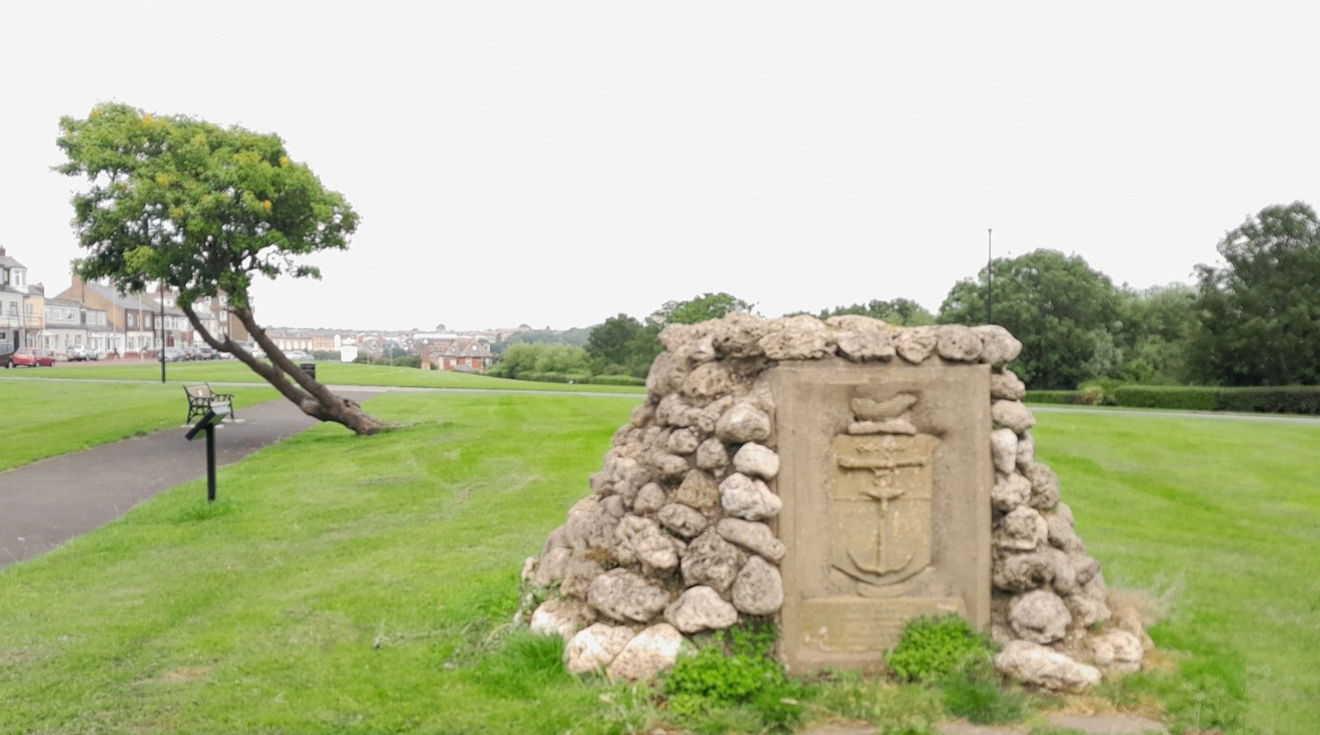 A castellated rounded watchtower was built in 1830 by Trinity House which is a charity that safeguards shipping and Seafarers. Trinity House was a Royal Charter since it was formed by Henry VIII in 1514.
The Crest bared the motto 'Deus Dabit Vela' (God will give the sails) and an anchor. The pilots that guided ships into port lived near here and would use the nearby Pilot's Stairs to nip down to their cutters. The tower was demolished around 1970. A stone monument has been erected with a headstone depicting what is now a weather-worn Anchor that emblemises hope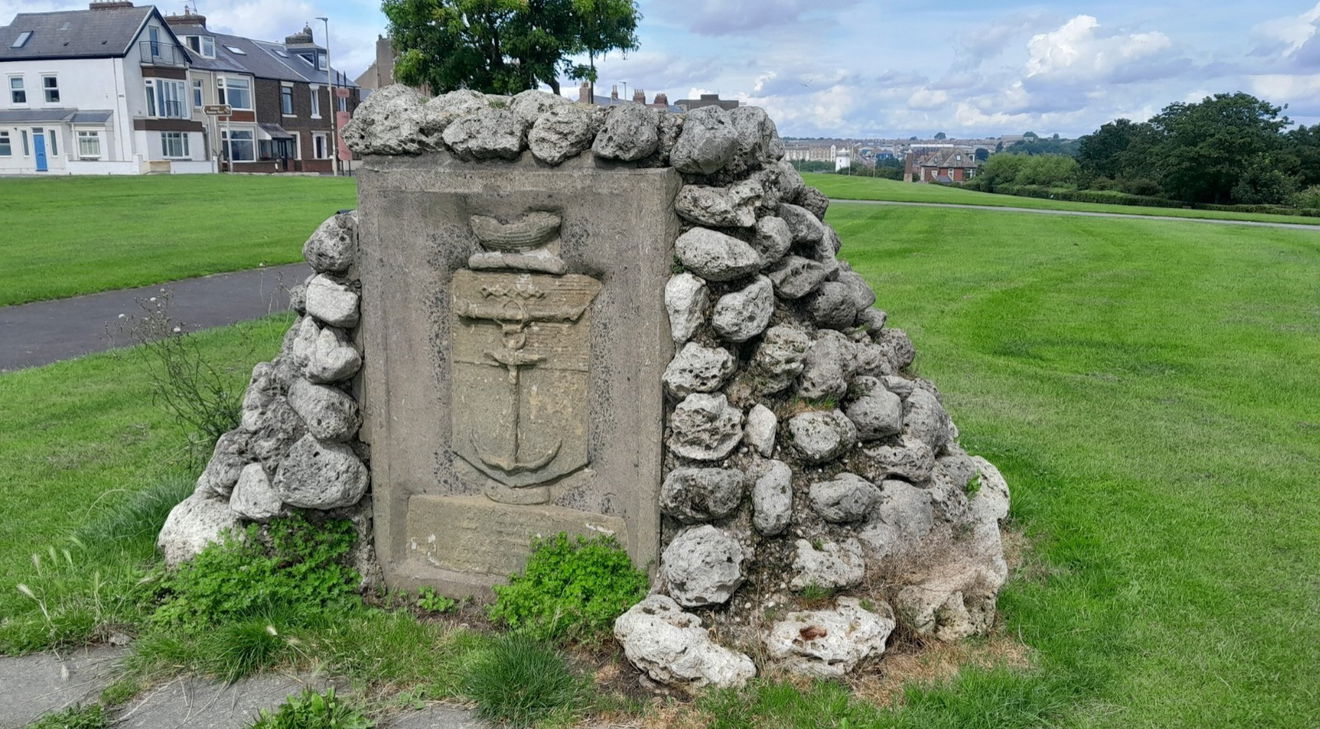 Contributed by Rosalind Parker
Thanks for reading through and getting to the end of this post. I enjoy exploring the Fabulous North (Especially as a Southerner residing up North). I like 'snippets' of information, and more so, if they are obscure, amusing or meaningful. The photographs are taken on a mobile phone, without any enhancements.
More Places from Rosalind
More Places In South Shields
Find more fabulous places in South Shields, Tyne And Wear and if you know of a place we haven't listed, then let us know.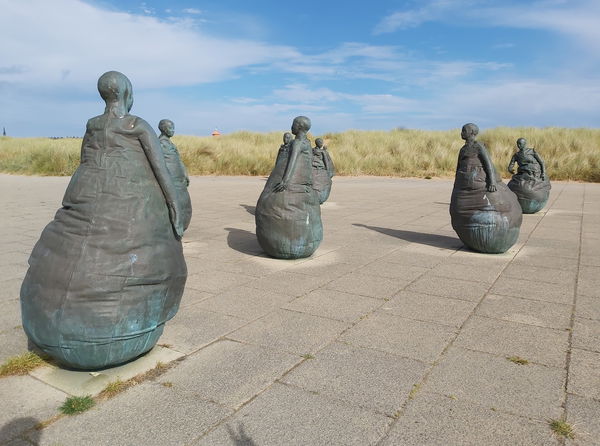 Conversation Piece
Art
South Shields
Tyne And Wear
A sculpture comprising 22 bronze figures by Juan Muñoz near South Shields beach.
Dolly Peel Statue
Statue
South Shields
Tyne And Wear
A statue to local heroine Dolly Peel, a smuggler, fighter against the pressgang and eventually nurse.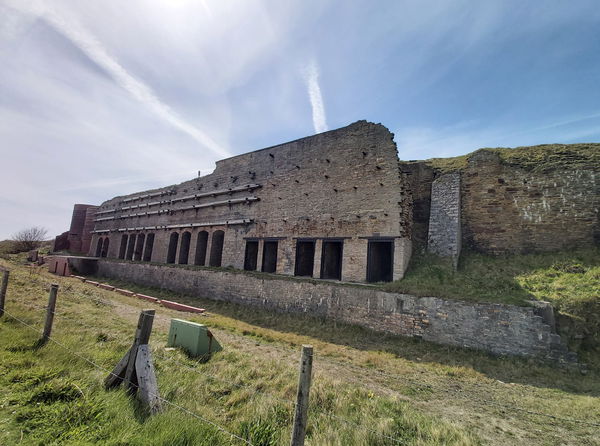 Marsden Lime Kilns
Lime Kiln
South Shields
Tyne And Wear
Lime kilns on the coast near South Shields, built in the 1870s.
More Landscapes
So this landscape wasn't enough and you want more? Don't worry we have you covered.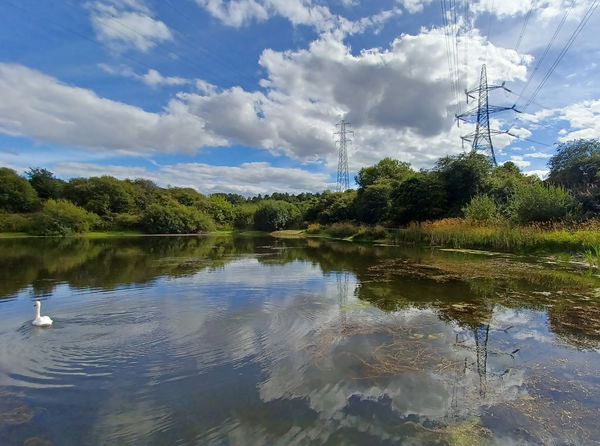 Stargate Ponds
Landscape
Gateshead
Tyne And Wear
Small and pretty local nature reserve with lots of wildlife to see.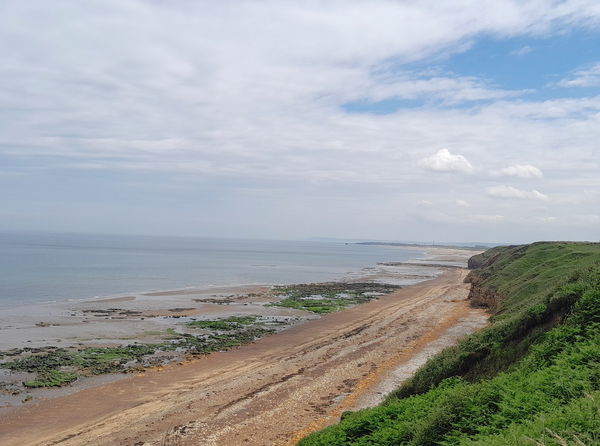 Blackhall Rocks
Landscape
Hartlepool
County Durham
Dramatic landscape and panoramic views of the coast. Stone art with science, history and mythology.
Wallsend Parks
Landscape
Wallsend
Tyne And Wear
A series of linked public parks in Wallsend comprising Richardson Dees Park, the Hall Grounds and Arboretum.
Never Miss A Fabulous Place
If you are afraid of missing out on all the fabulous places we post, or just want to be the first to know, then sign up to the Fabulous North.
Each week we will email you all the brand new places that we visit.
Sign Up To Alerts
Find Us On Facebook
We post all our new places daily on our Facebook Groups page, so join the group today and be notified when we add a new place.
Join Our Facebook Group