The Leas
7km
South Shields
Tyne And Wear
The Leas
South Shields, Tyne And Wear
A 4km stretch of limestone cliffs, grassland and rocky bays. You can visit Marsden Rock, Souter Lighthouse and Whitburn Point Local Nature Reserve on this wander.
Distance - 7km (4 miles)
Ascent - 62m
Duration - Approx 2 hours
Terrain - Really easy route on grass and coastal paths.
Parking - There are a number of car parks you can use on the coast. We opted for the car park at Marsden Grotto. Charges apply. View Parking Map
View Route On Map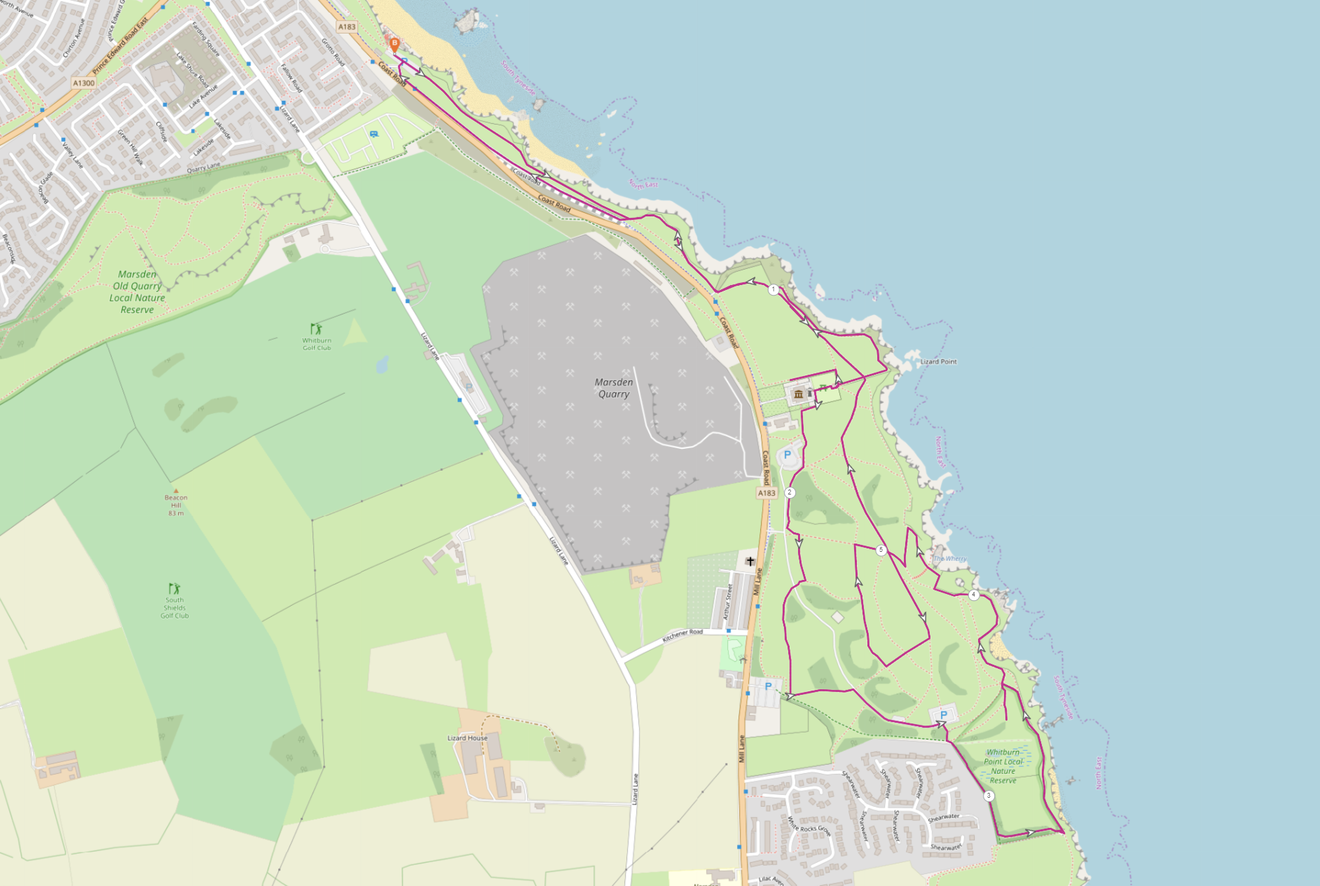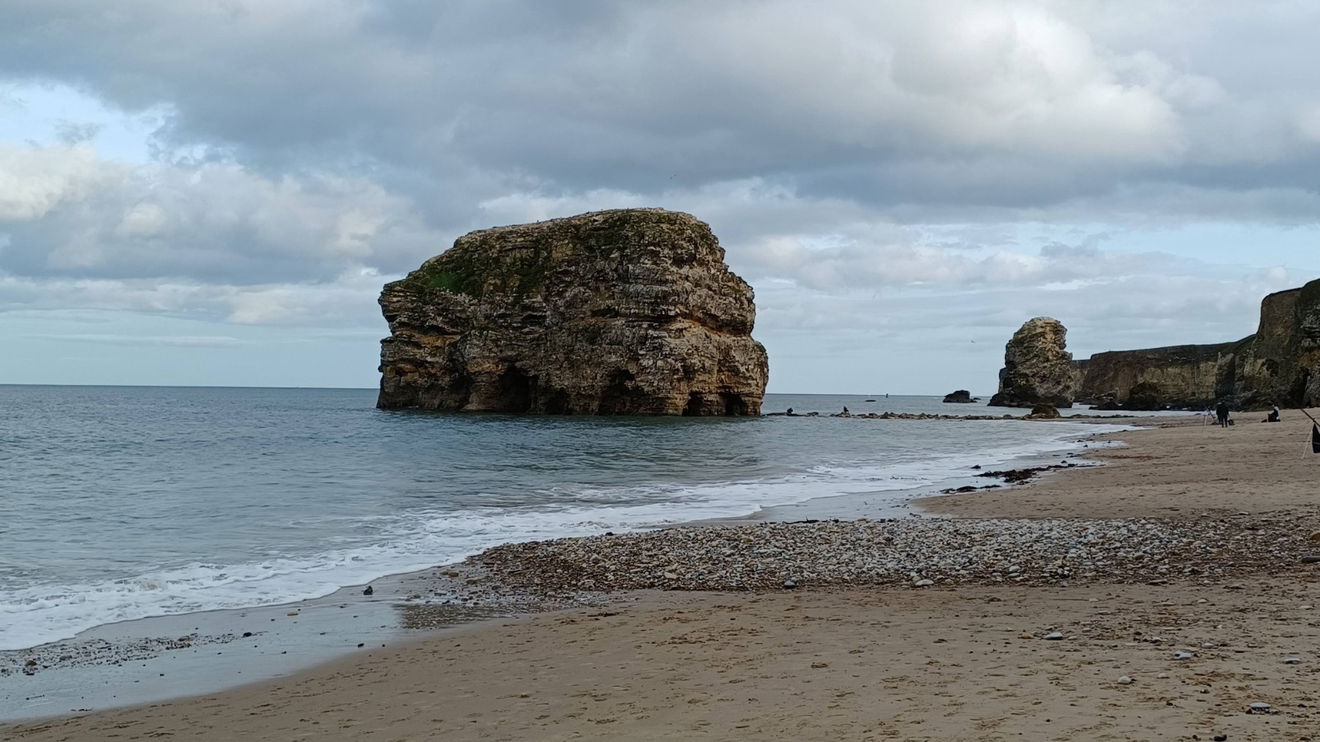 The area known as The Leas, has always been somewhere on my radar as my family are from South Shields and we spent lots of time here many years ago. It's a great place to meet up and get some fresh air, as there are plenty of paths along the coast here, and you'll get great views over the bays and out to sea. Our route is just a guide of where to go, but there are plenty of meandering paths you can follow instead.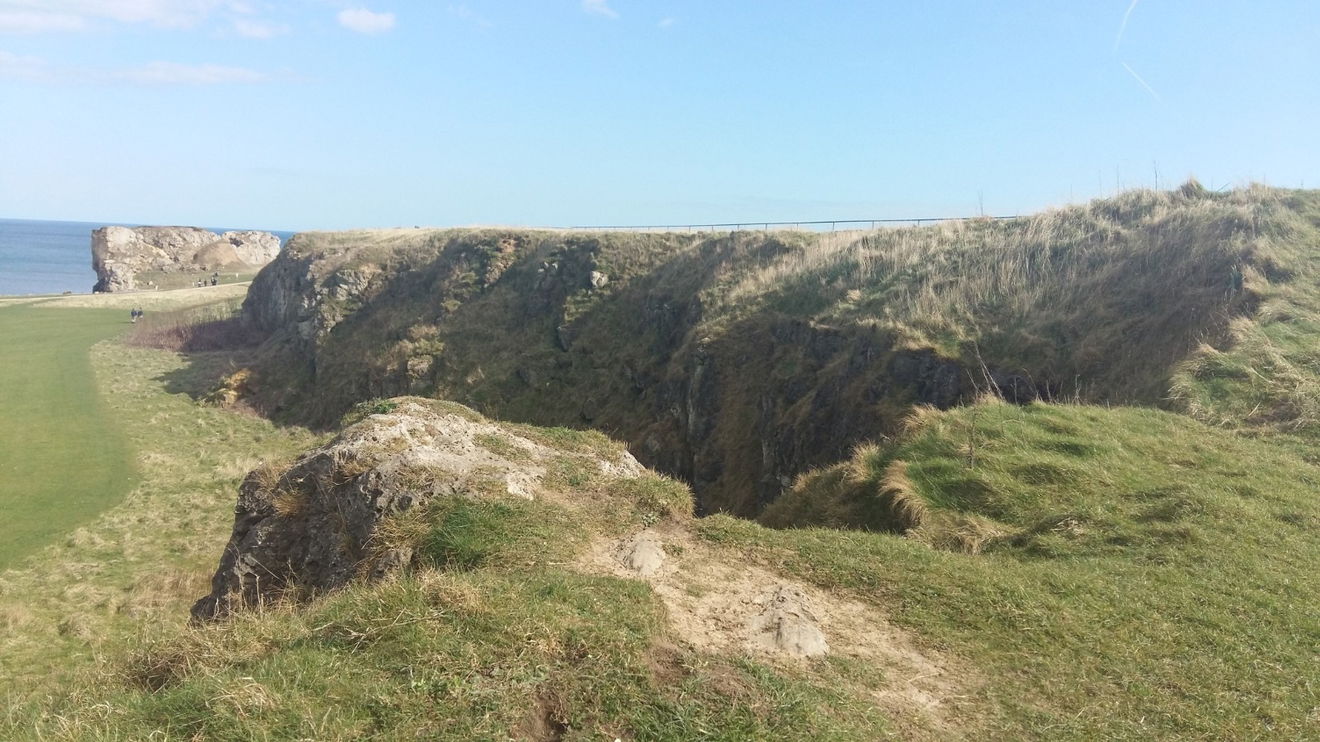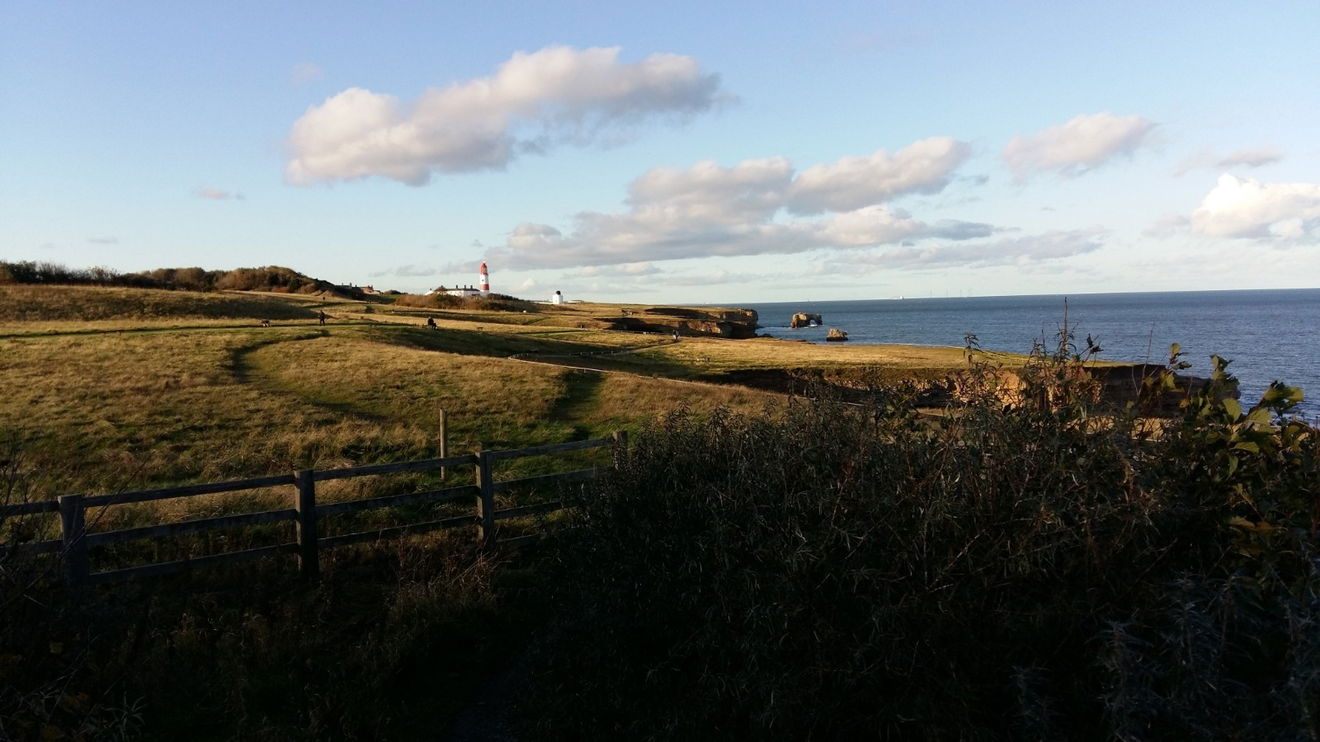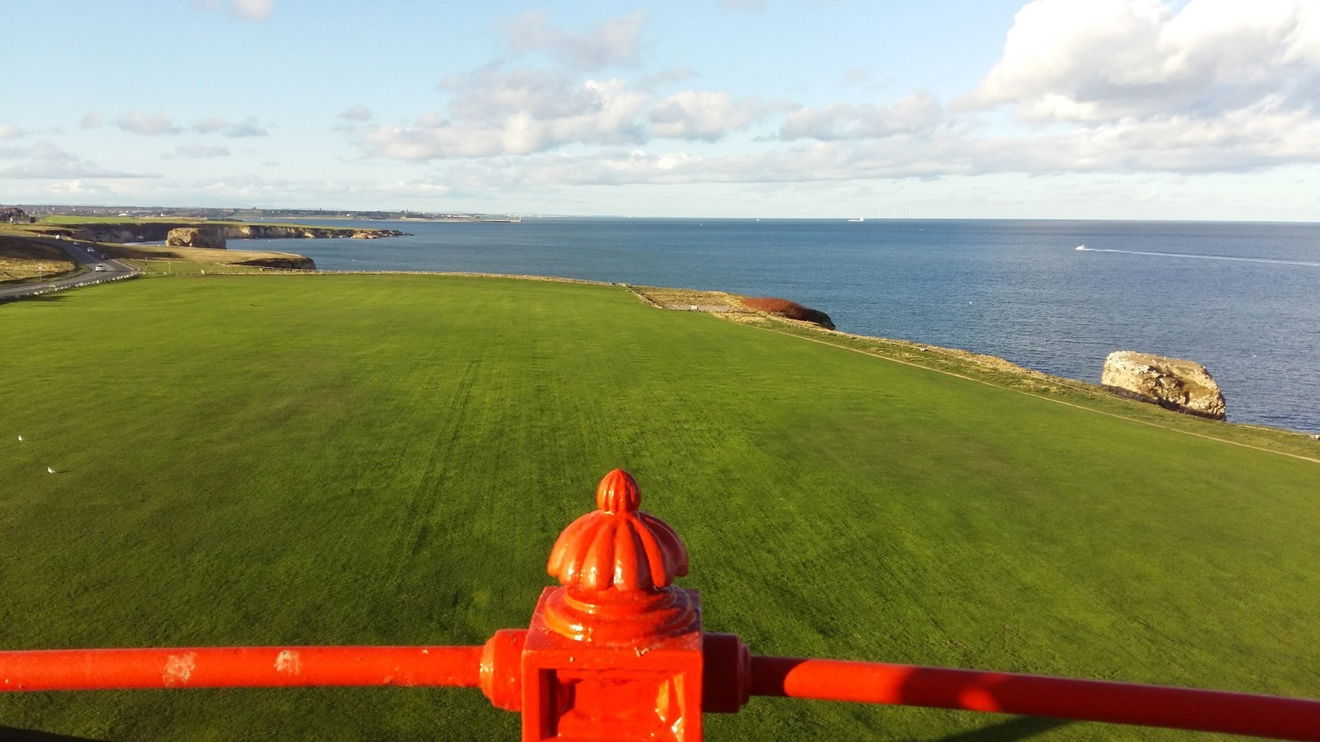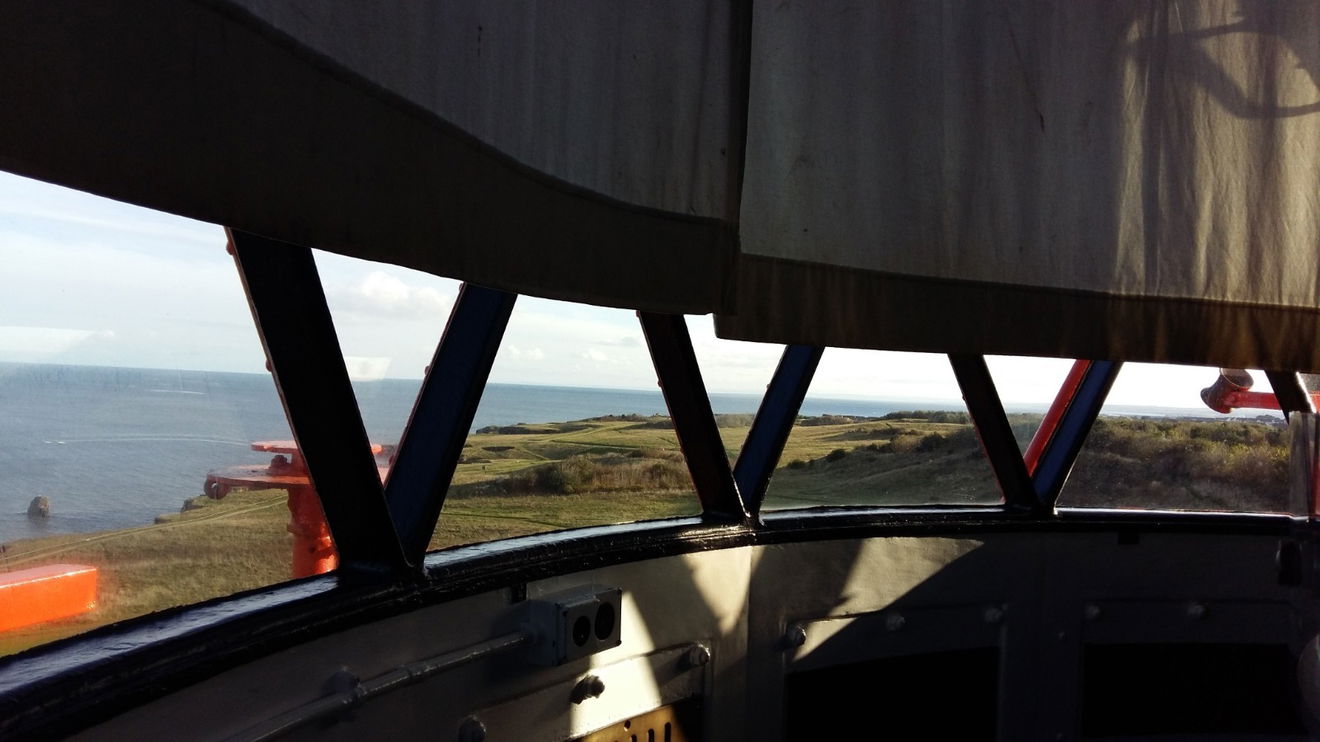 Our route starts at Marsden Rock - always a good place to stop and admire the cliffs and caves. I love the precarious rock formations on the beach, and I give it a few days before it all collapses.
Not too far along from Marsden Rock is Souter Lighthouse. This is managed by the National Trust and is worth a peek inside if it's open. If you walk up to the top of the lighthouse, you'll get some glorious views of The Leas. Beware of the tiny steps to the top, however!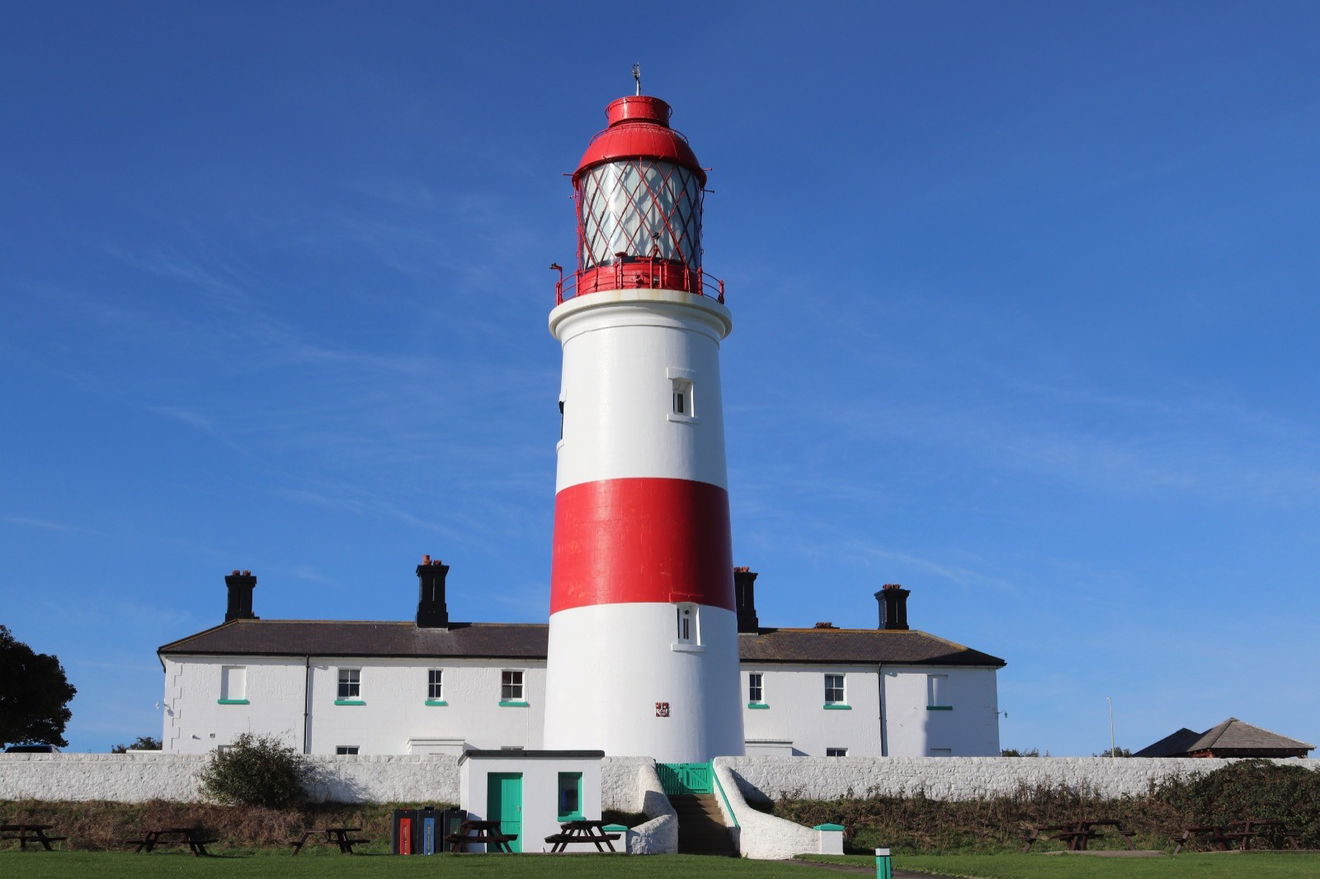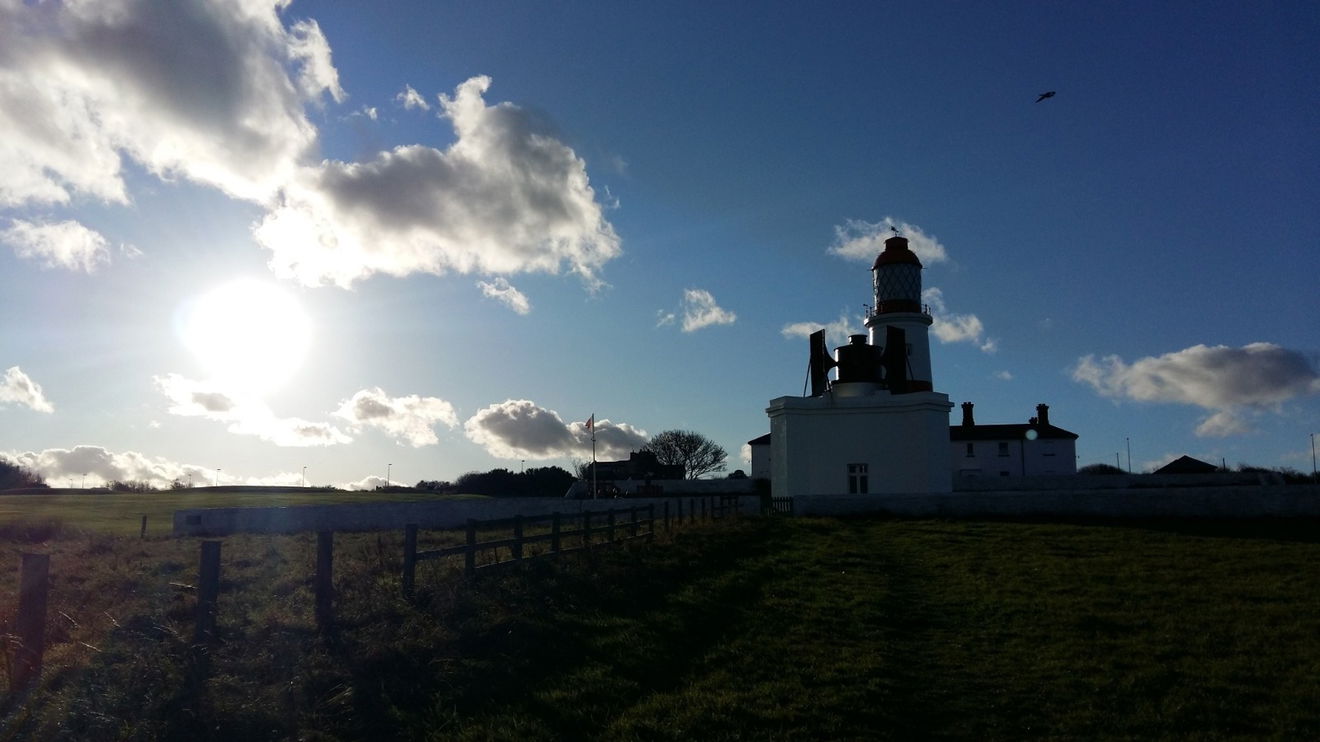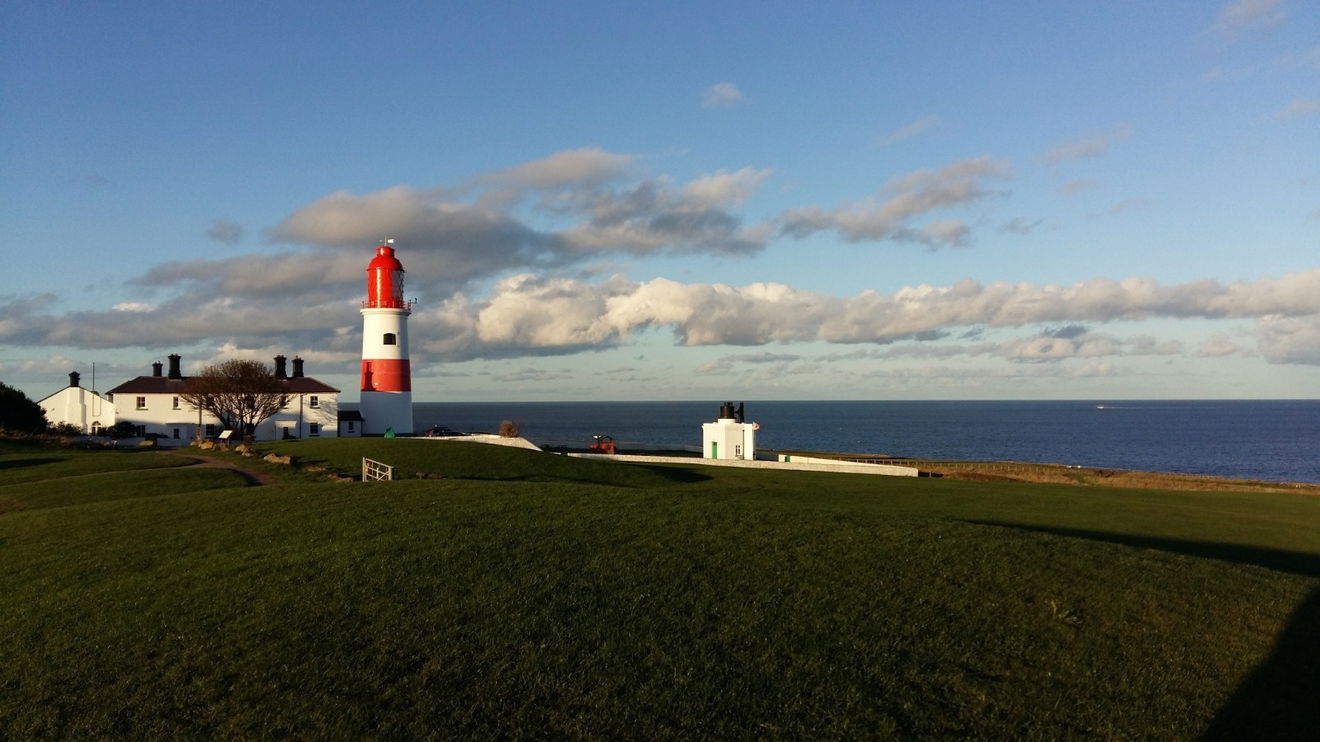 On our route we continued along to Whitburn Point Nature Reserve. There are two small ponds here and a screen to spy the wildlife. This area is great for spotting small birds such as Tree Sparrows, Stonechat and Wren. While on the coast you could spot all sorts of waders such as Redshank, Dunlin and Sanderlings.

On our last visit to The Leas, we saw lots of Fulmar. Fulmar are underrated sea birds in my opinion! They look like any seagull, however, when you see them fly they look really elegant (and huge!) and they nest on the cliffs at South Shields so you get to see them close up. Beautiful.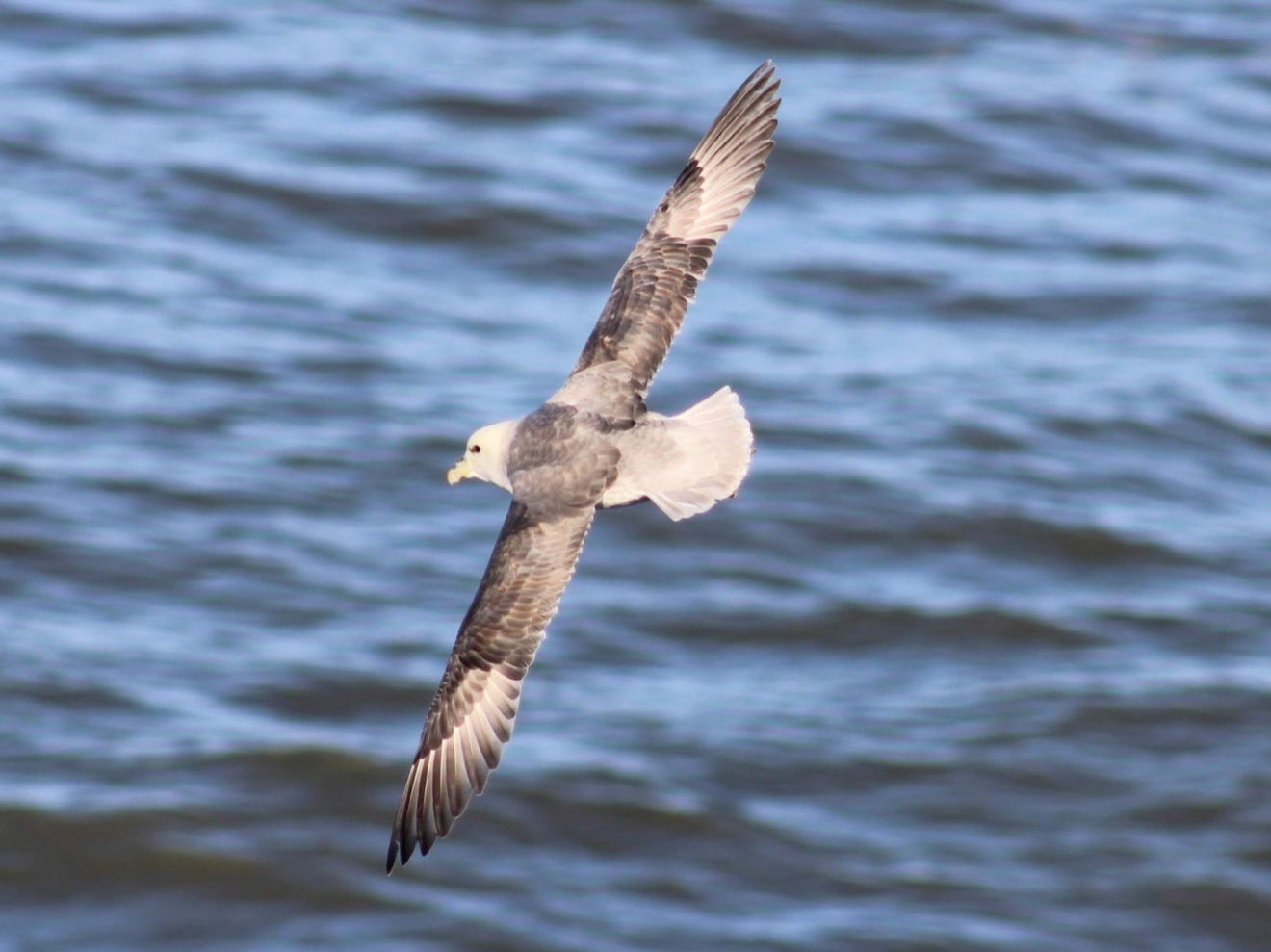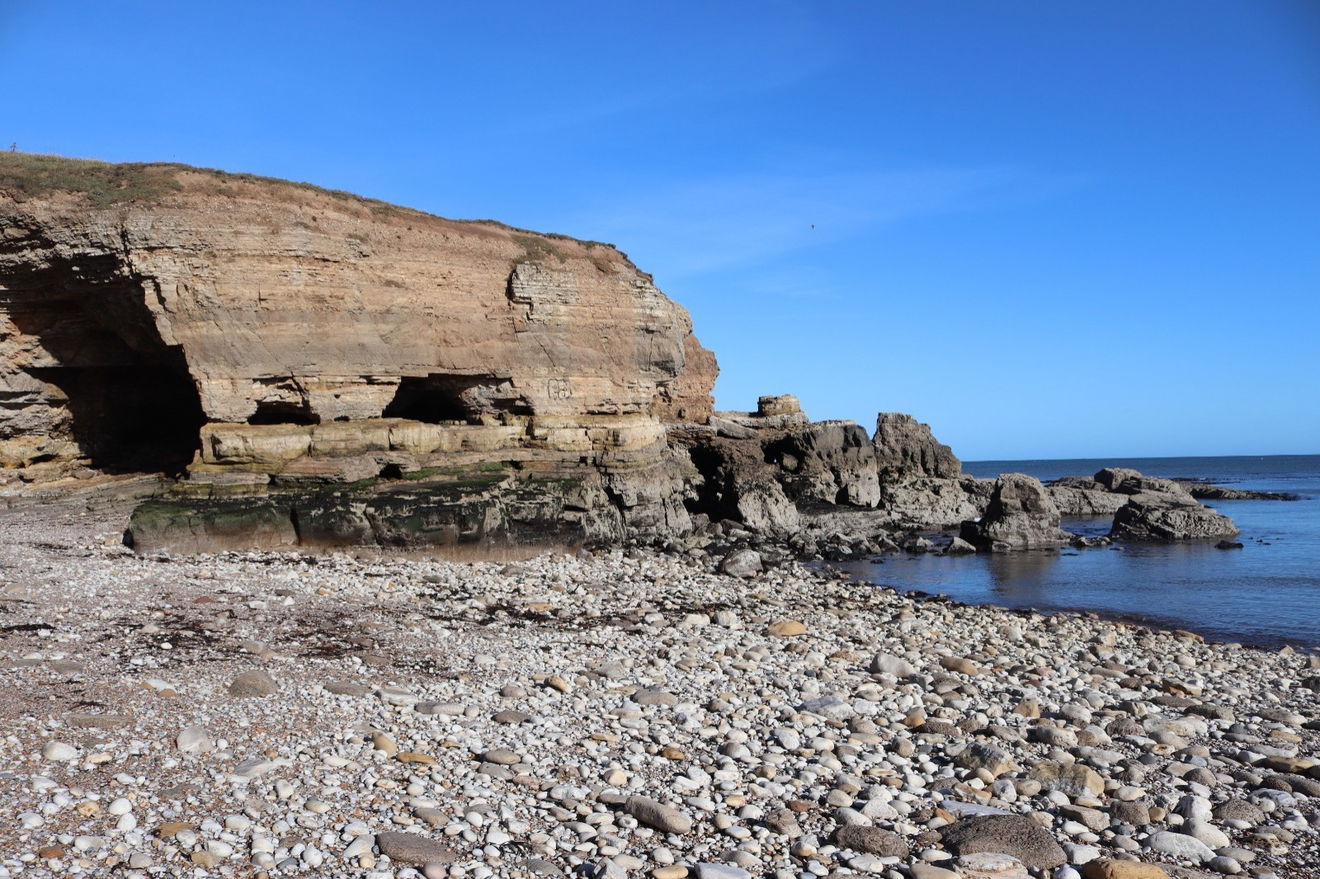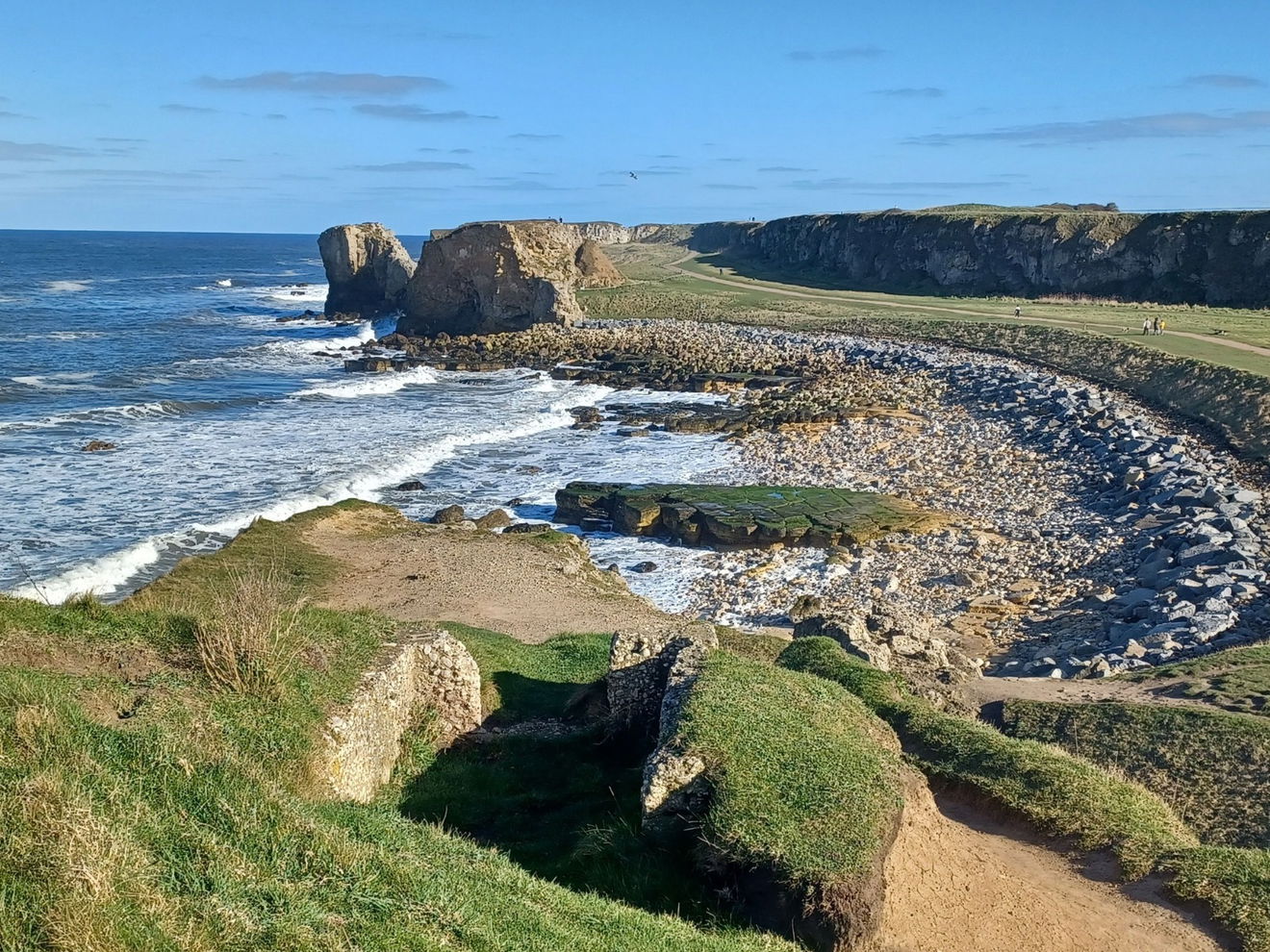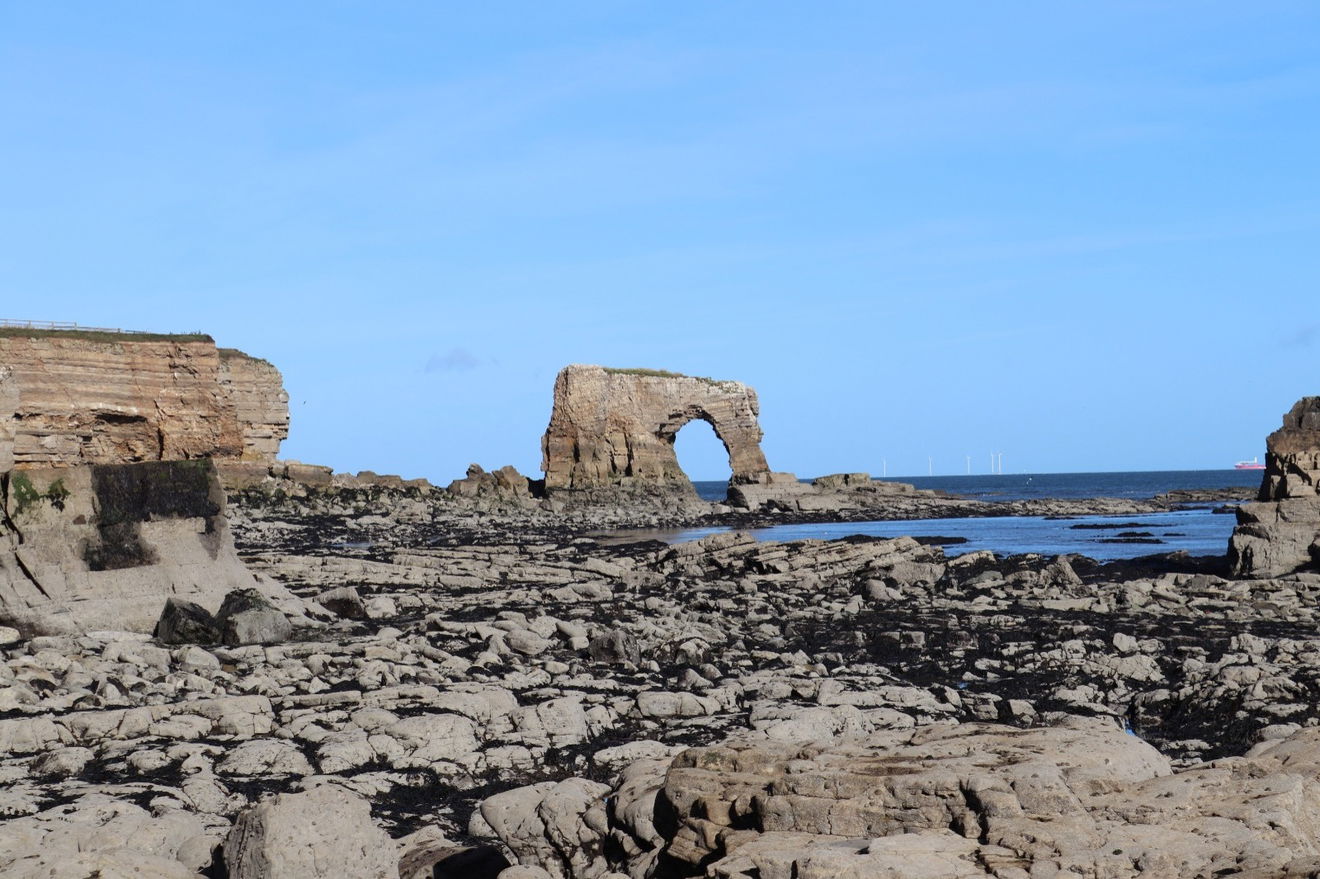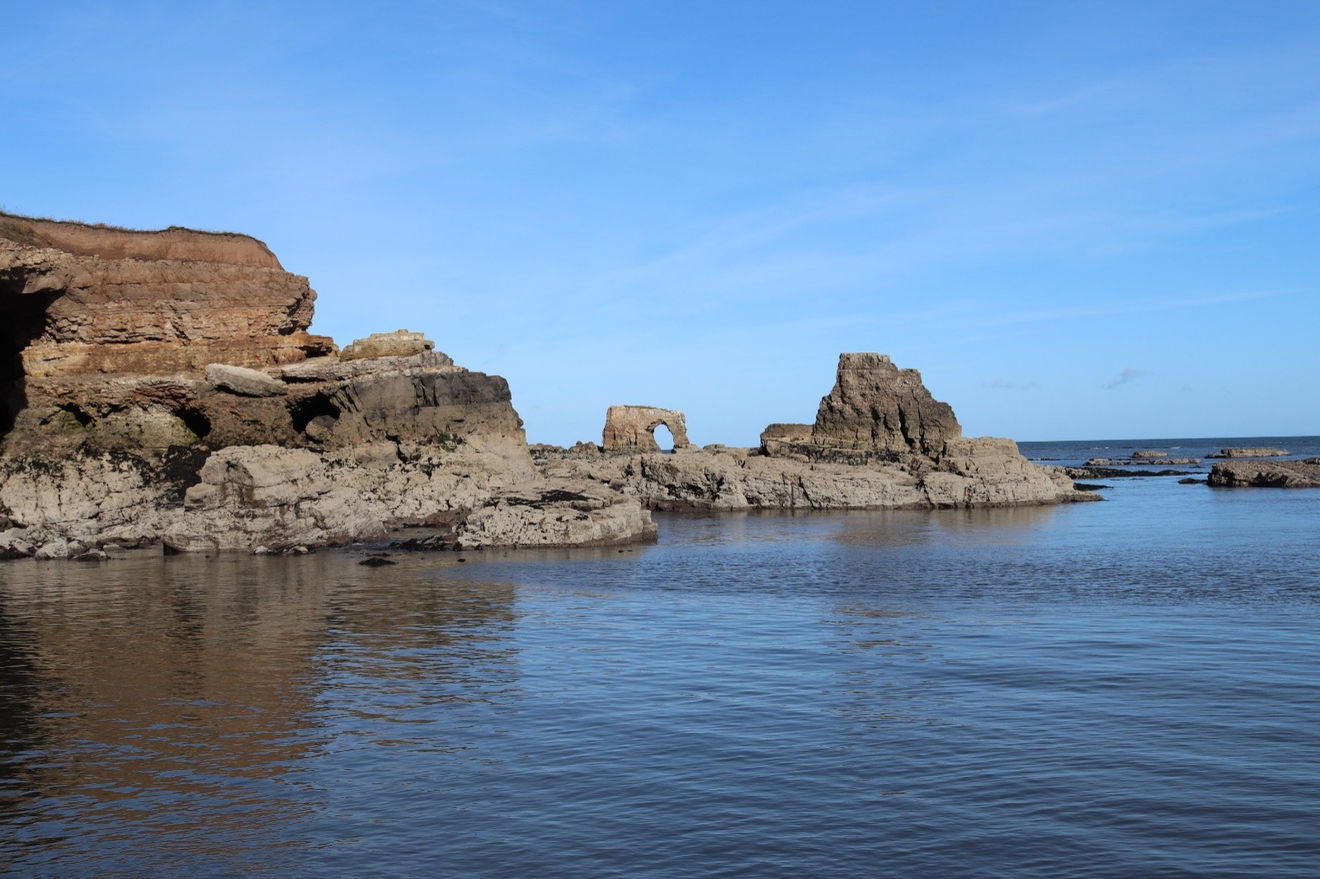 There are also some interesting bays on The Leas, including The Wherry and it's worth a wander right down to the coast to watch the waves and admire the 250 million year old magnesian limestone cliffs. There are some spectacular views here and we've spotted Kestrels hunting around this area once or twice.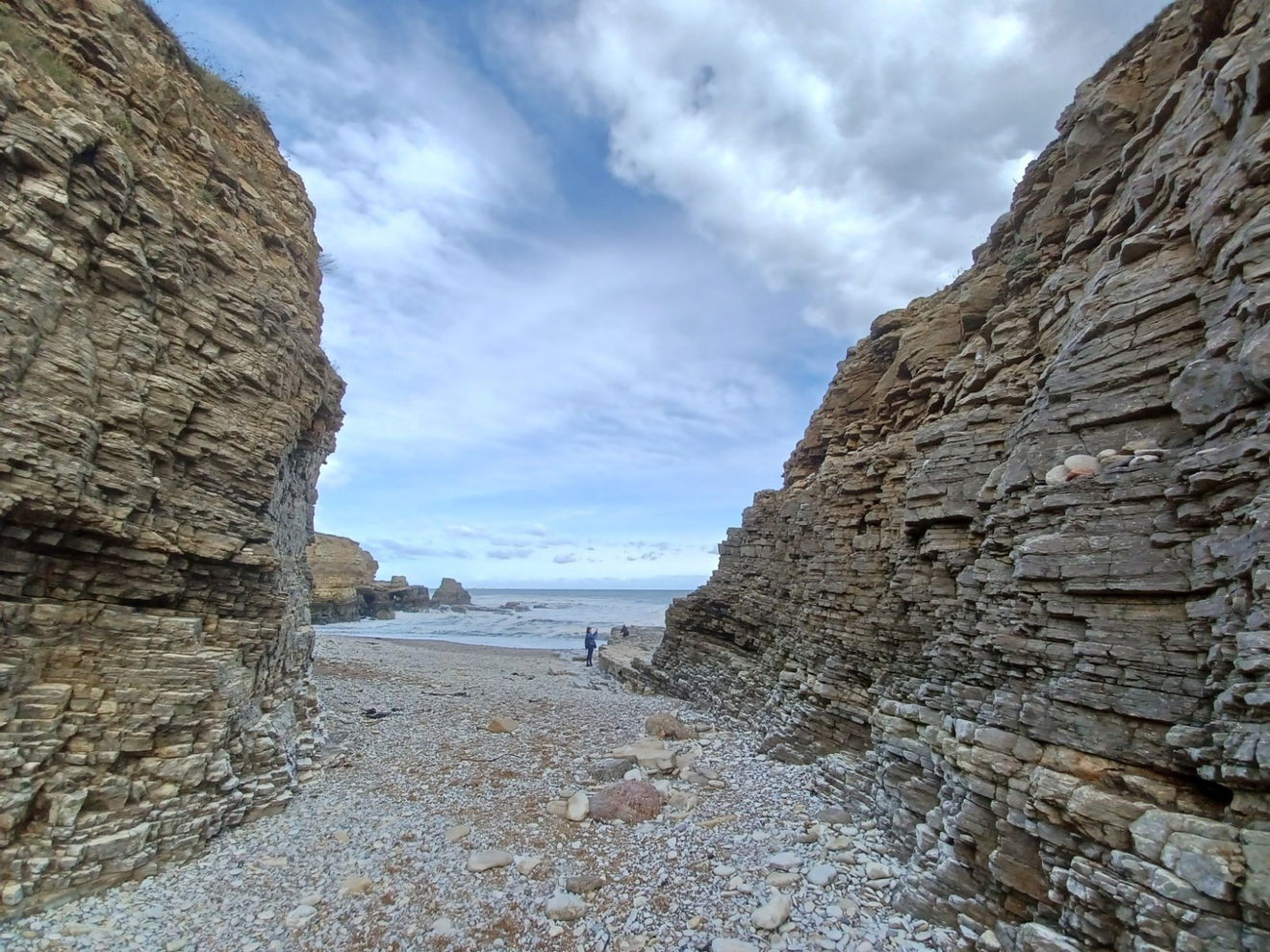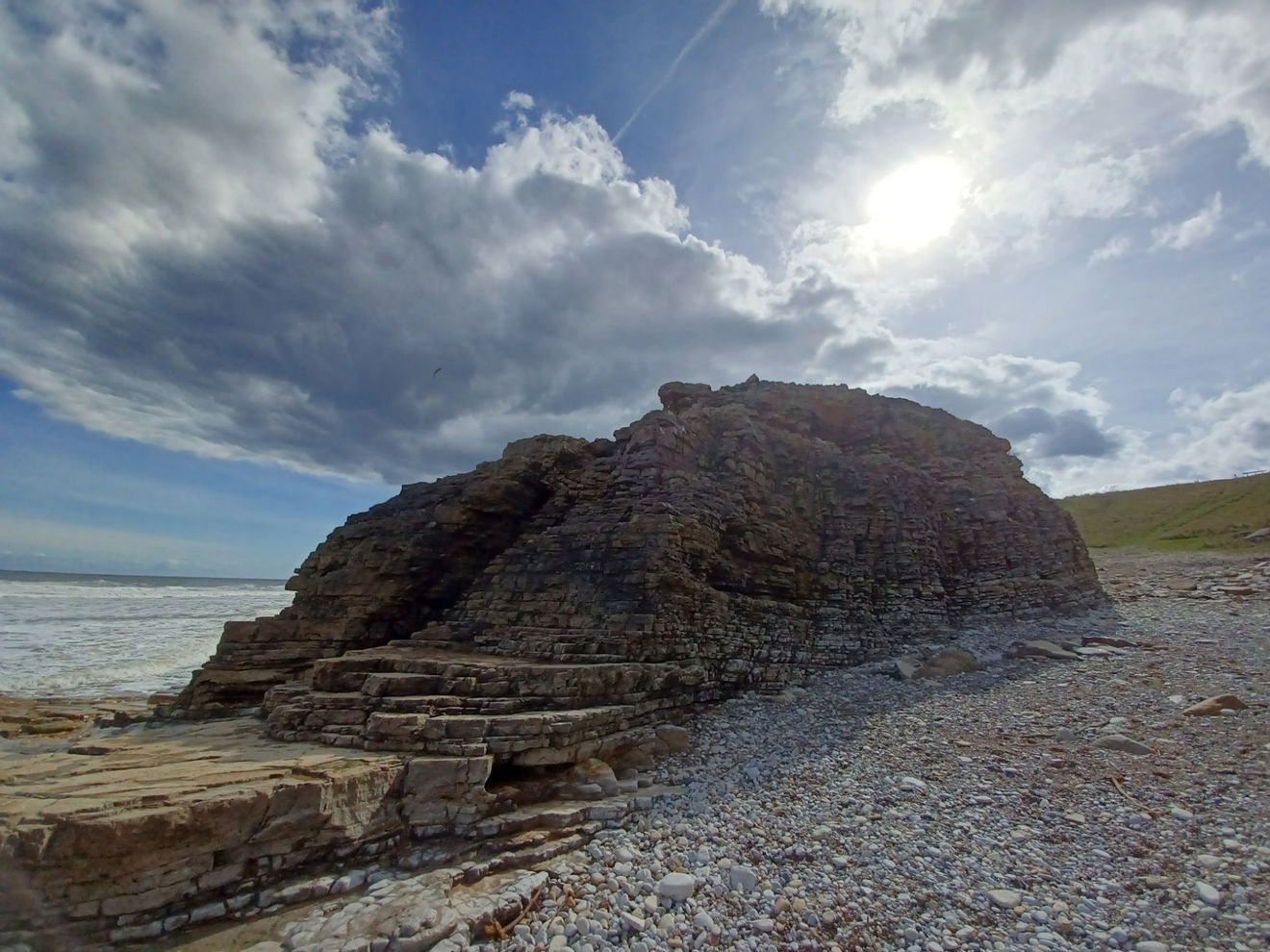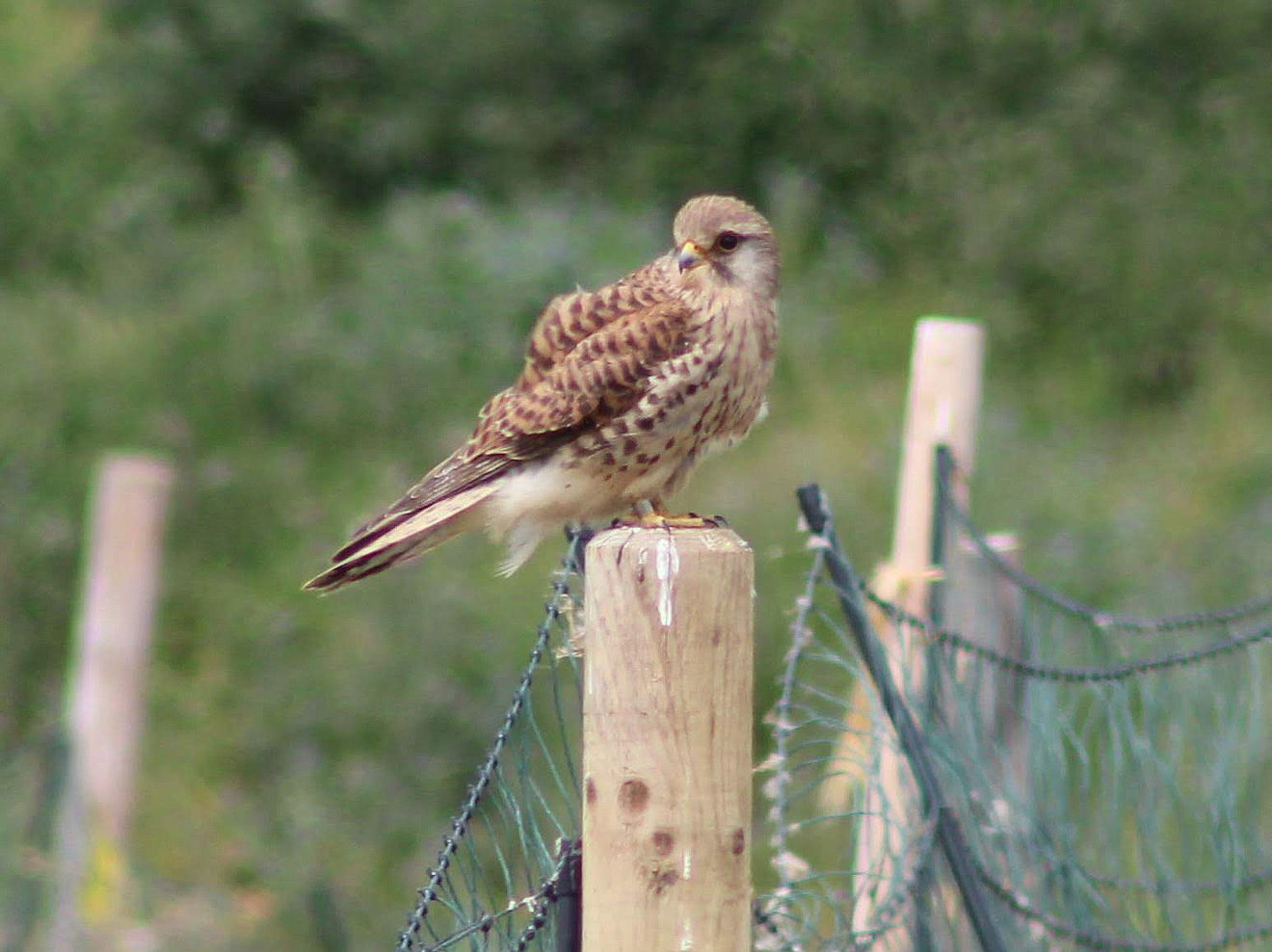 Of course if you haven't visited The Leas before, it's likely you've spotted them on TV whilst the Great North Run, as this is where the finish line for the half marathon is. Hats off to you if you've run it!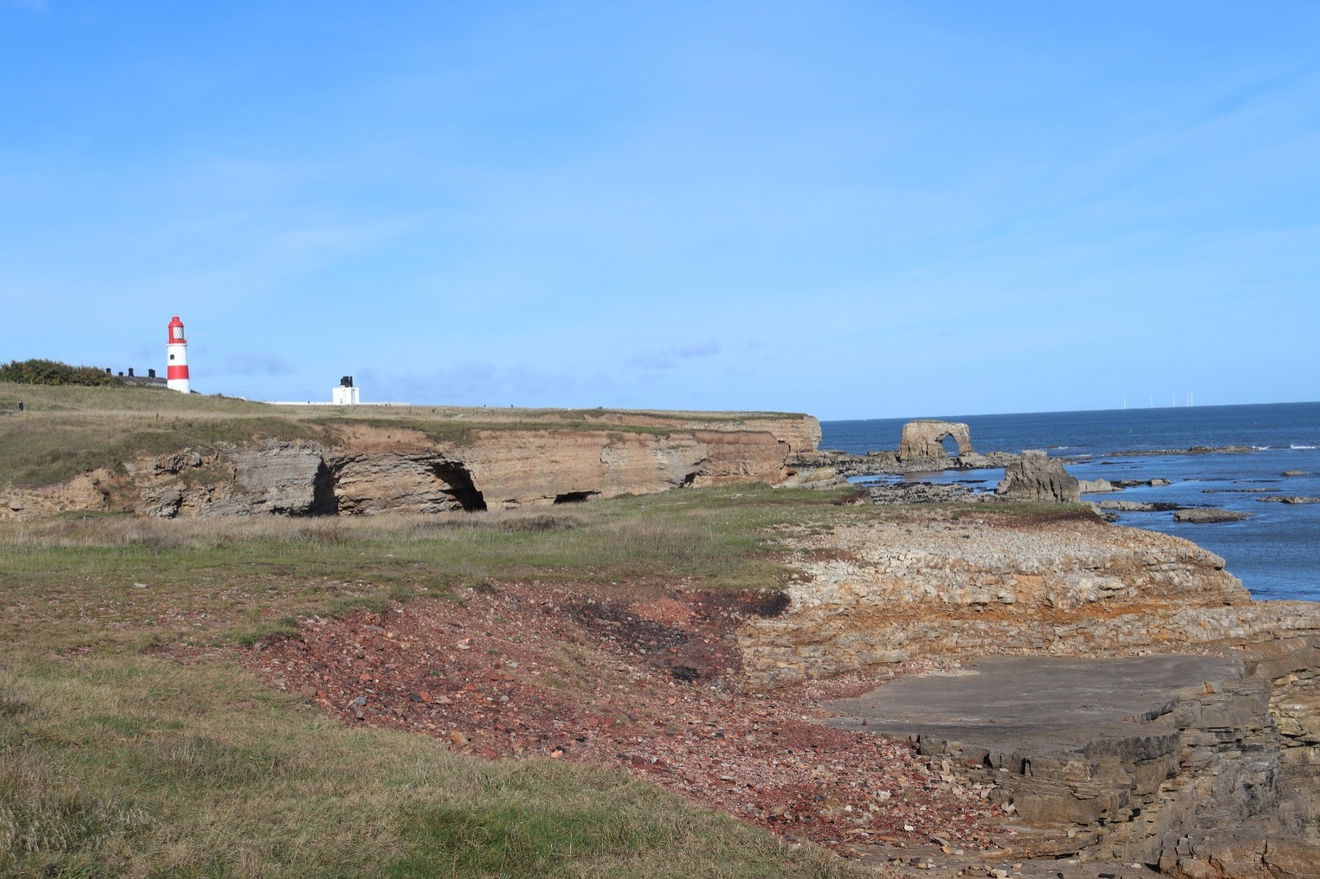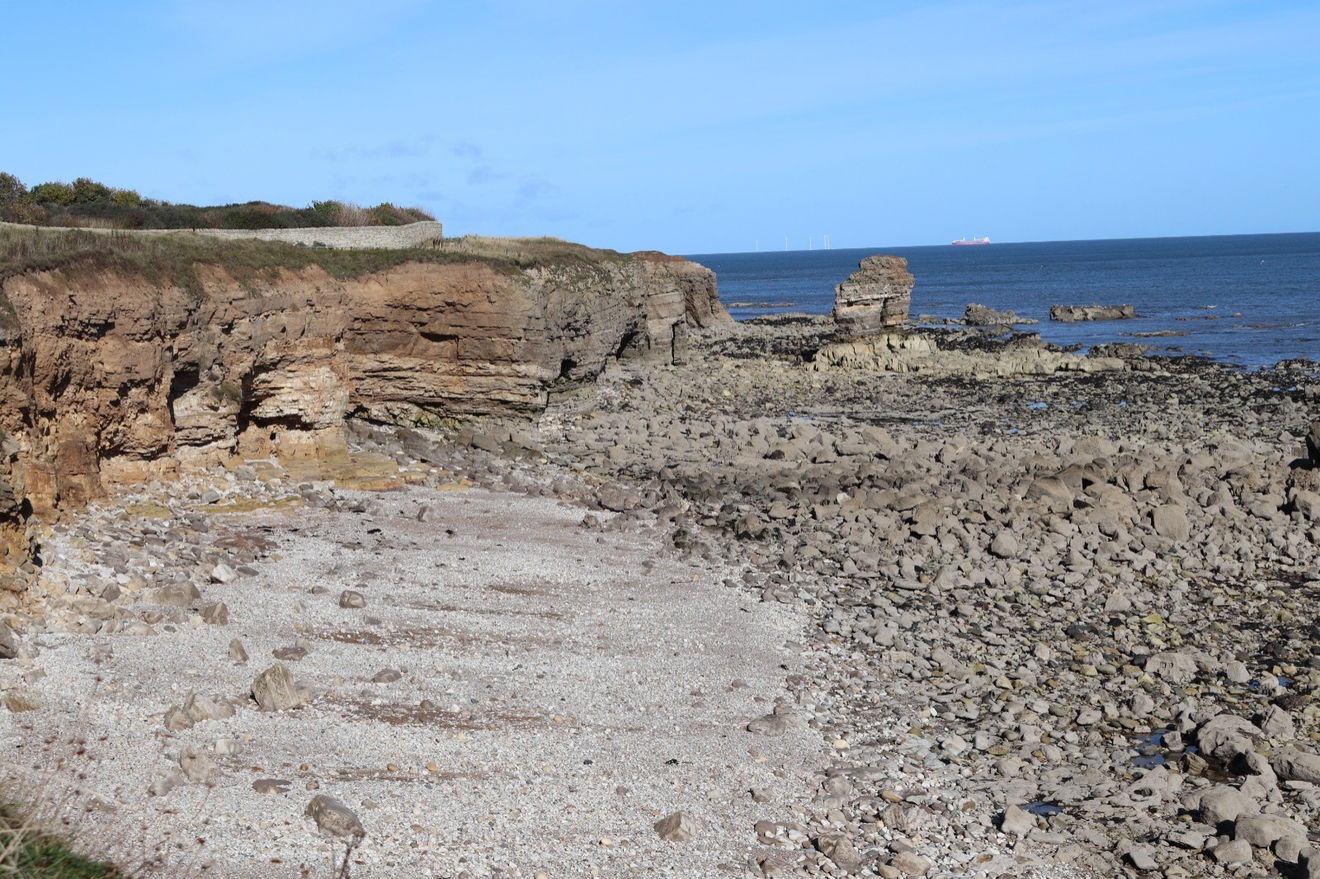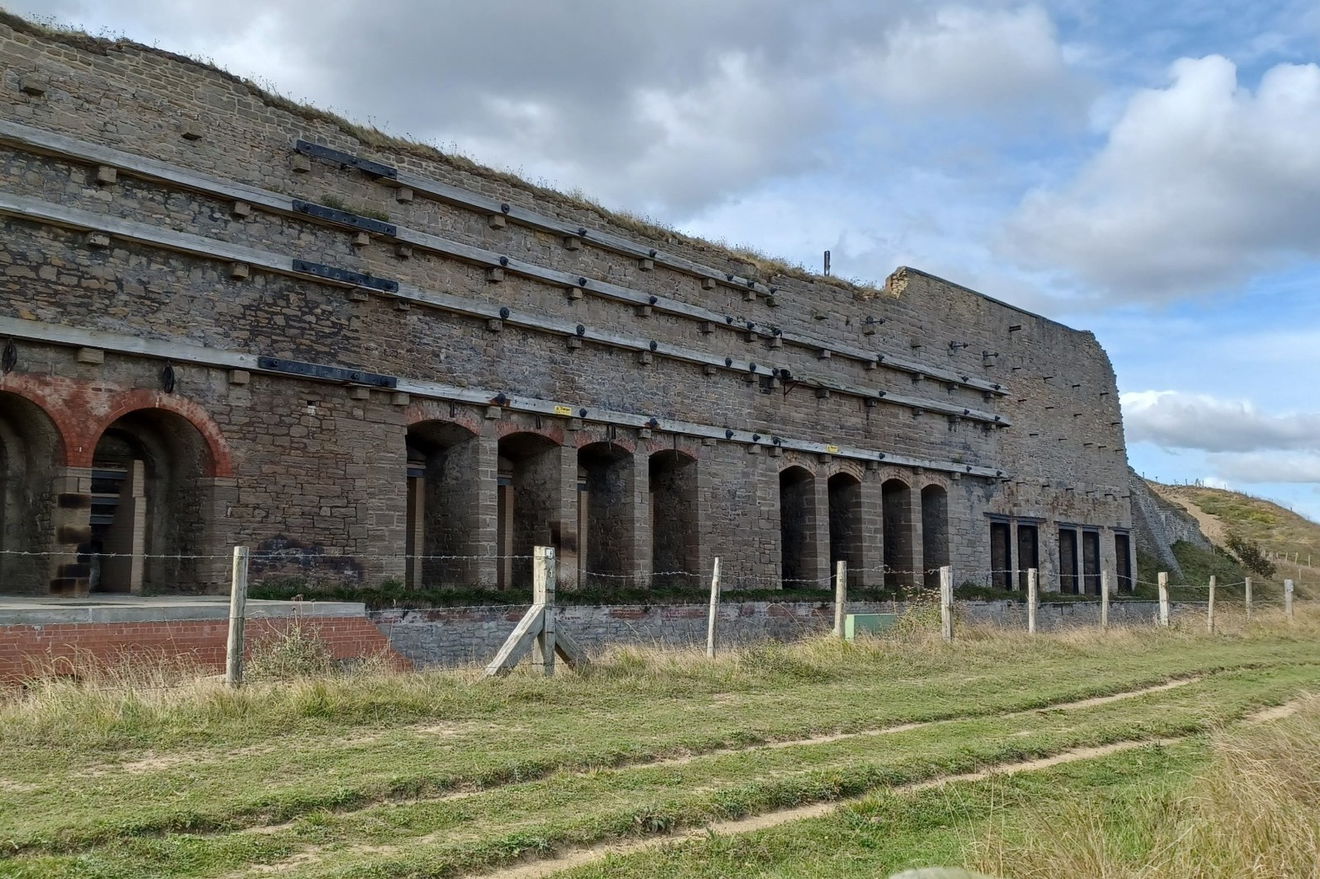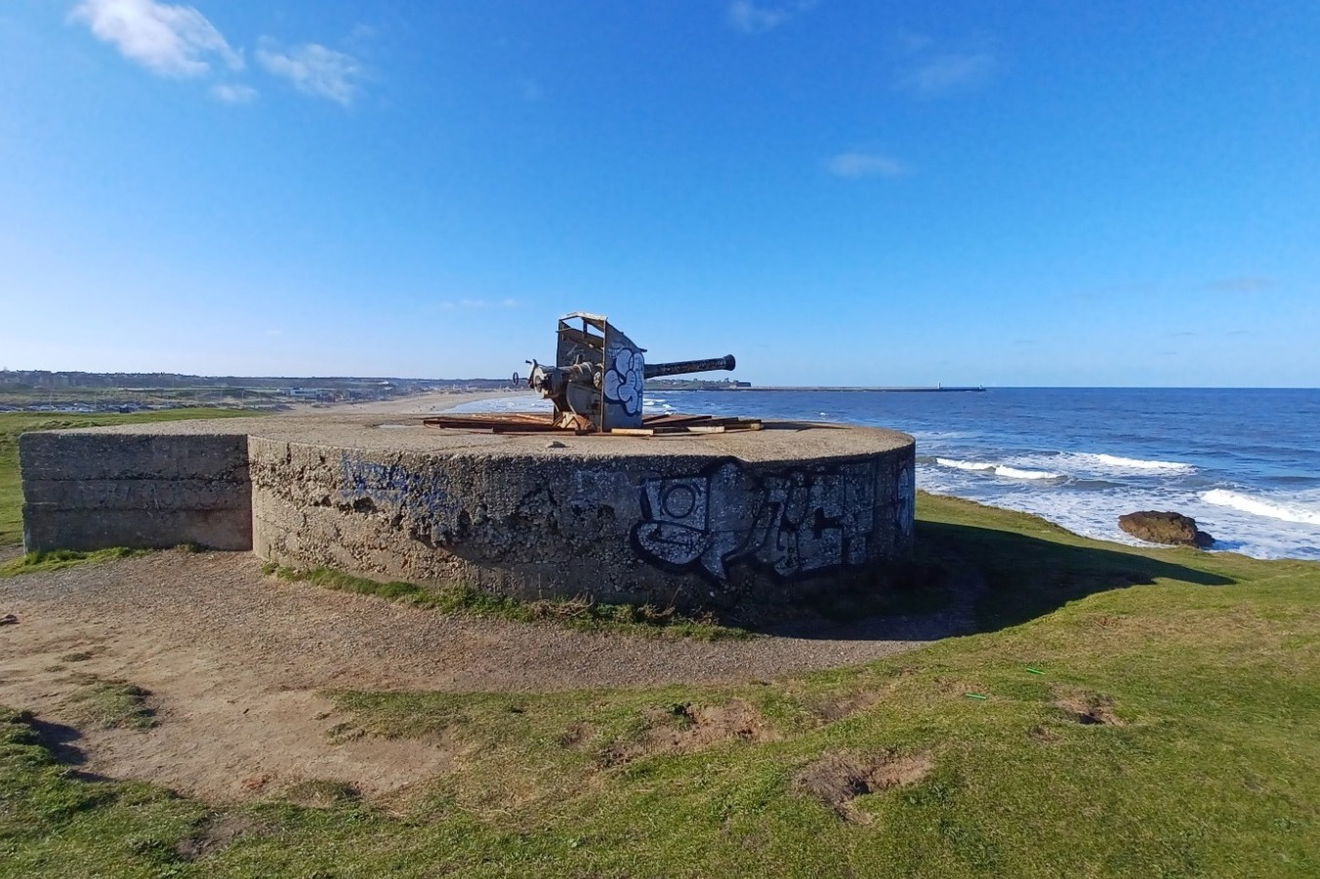 There is so much more to see if you're in this area. Not far from Souter Lighthouse are the Marsden Lime Kilns, and around 2km north of Marsden Rock is the Trow Rock Disappearing Gun. South Shields itself has numerous things to see of course, and is a town close to my heart.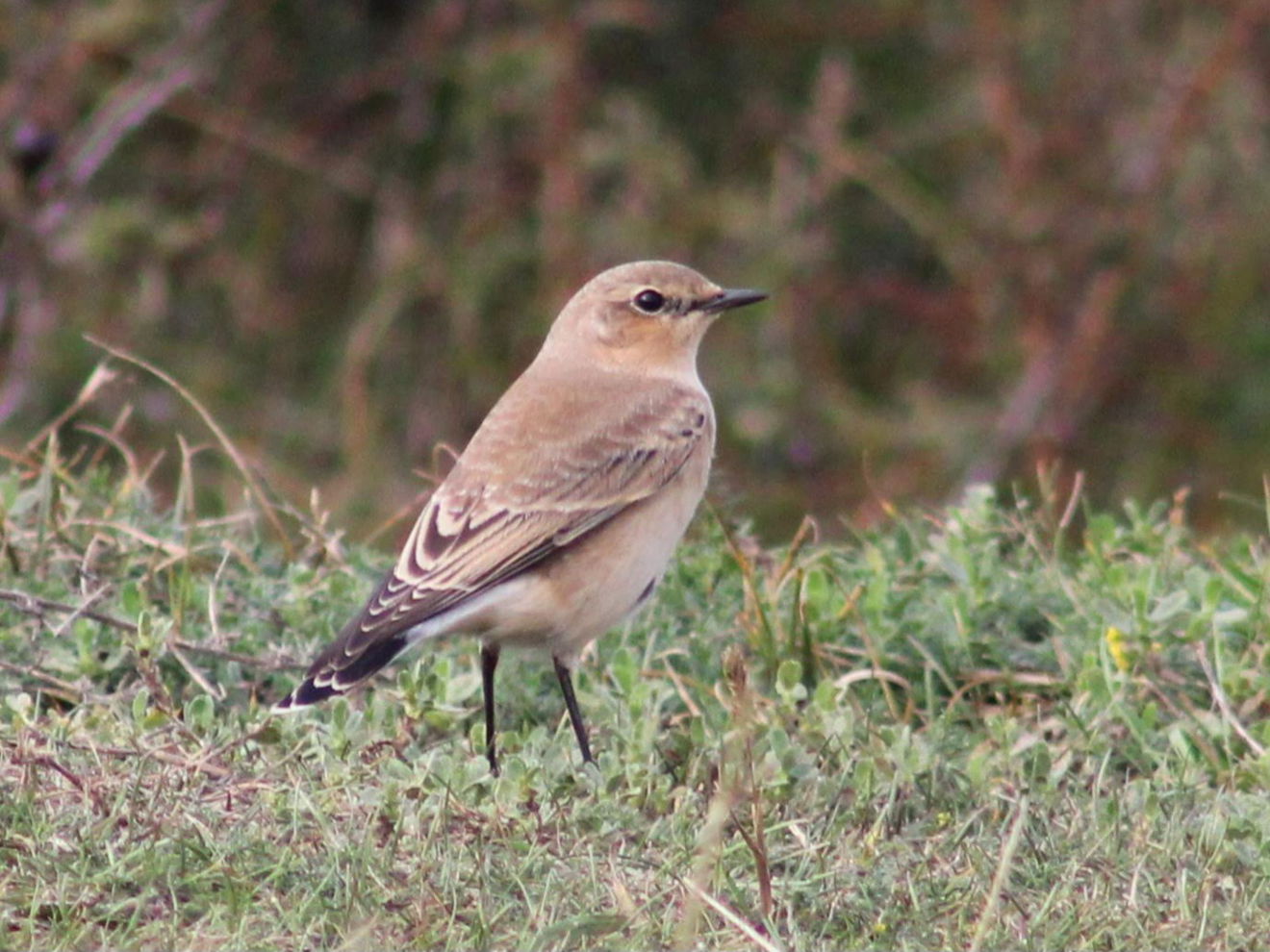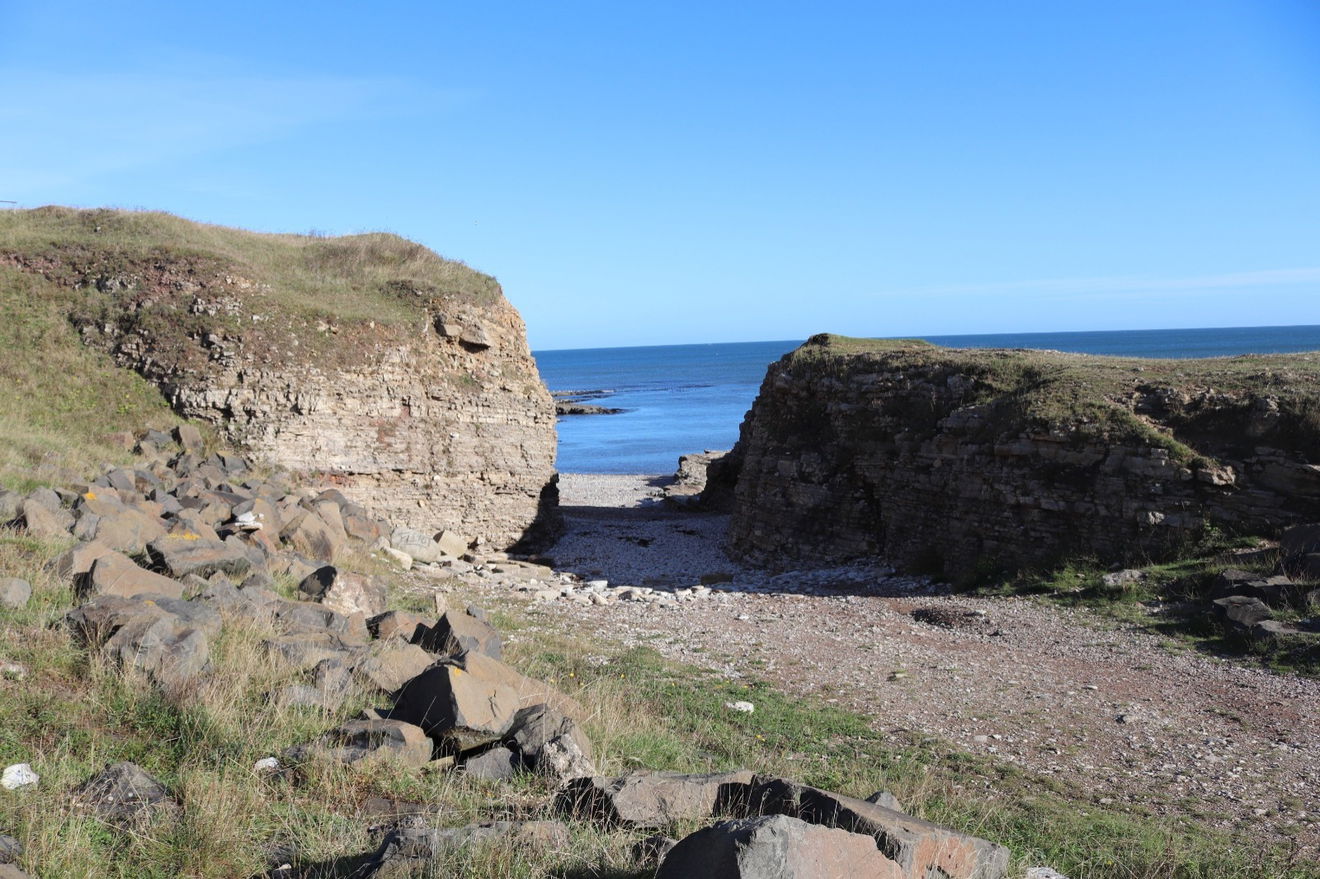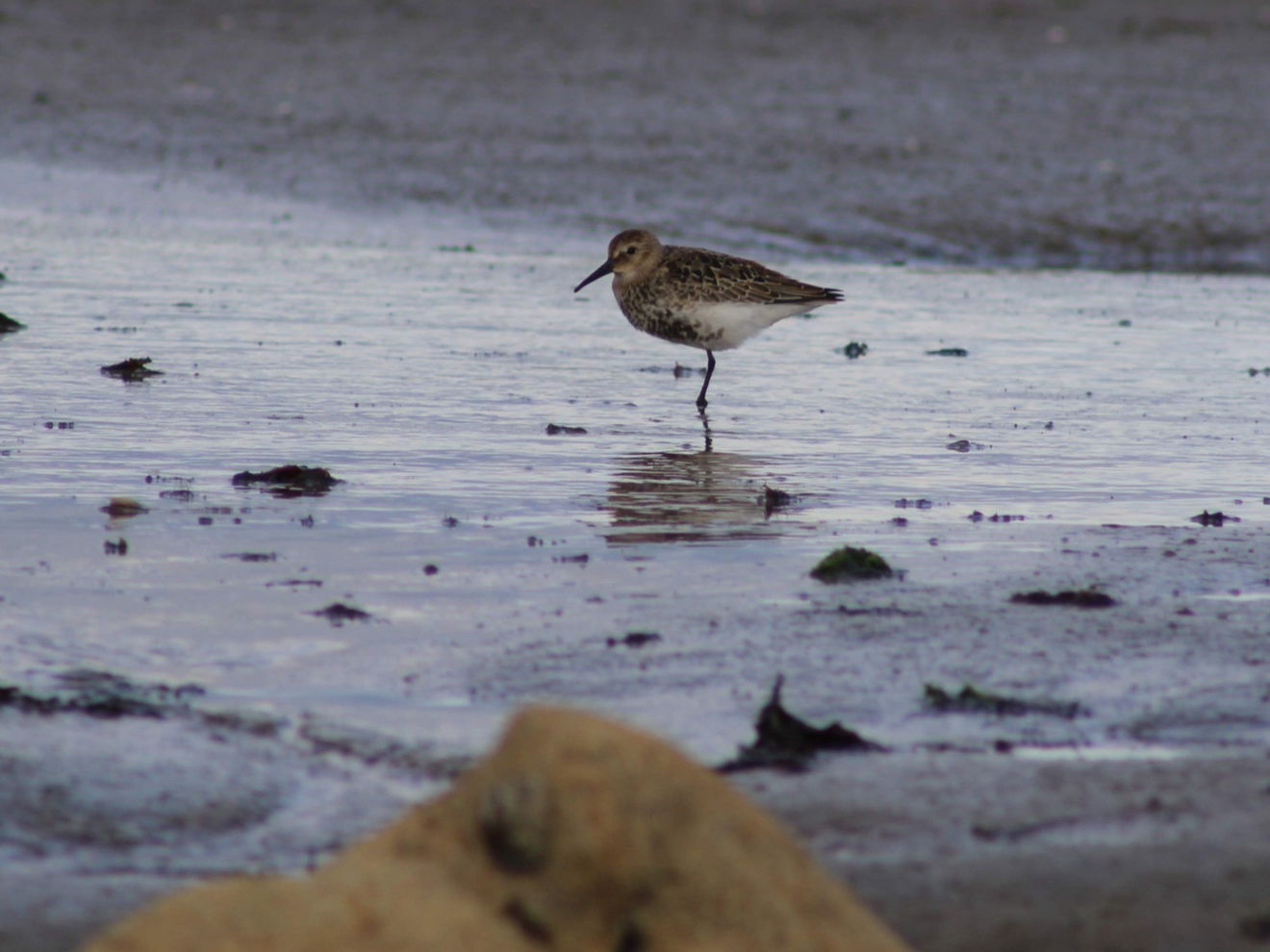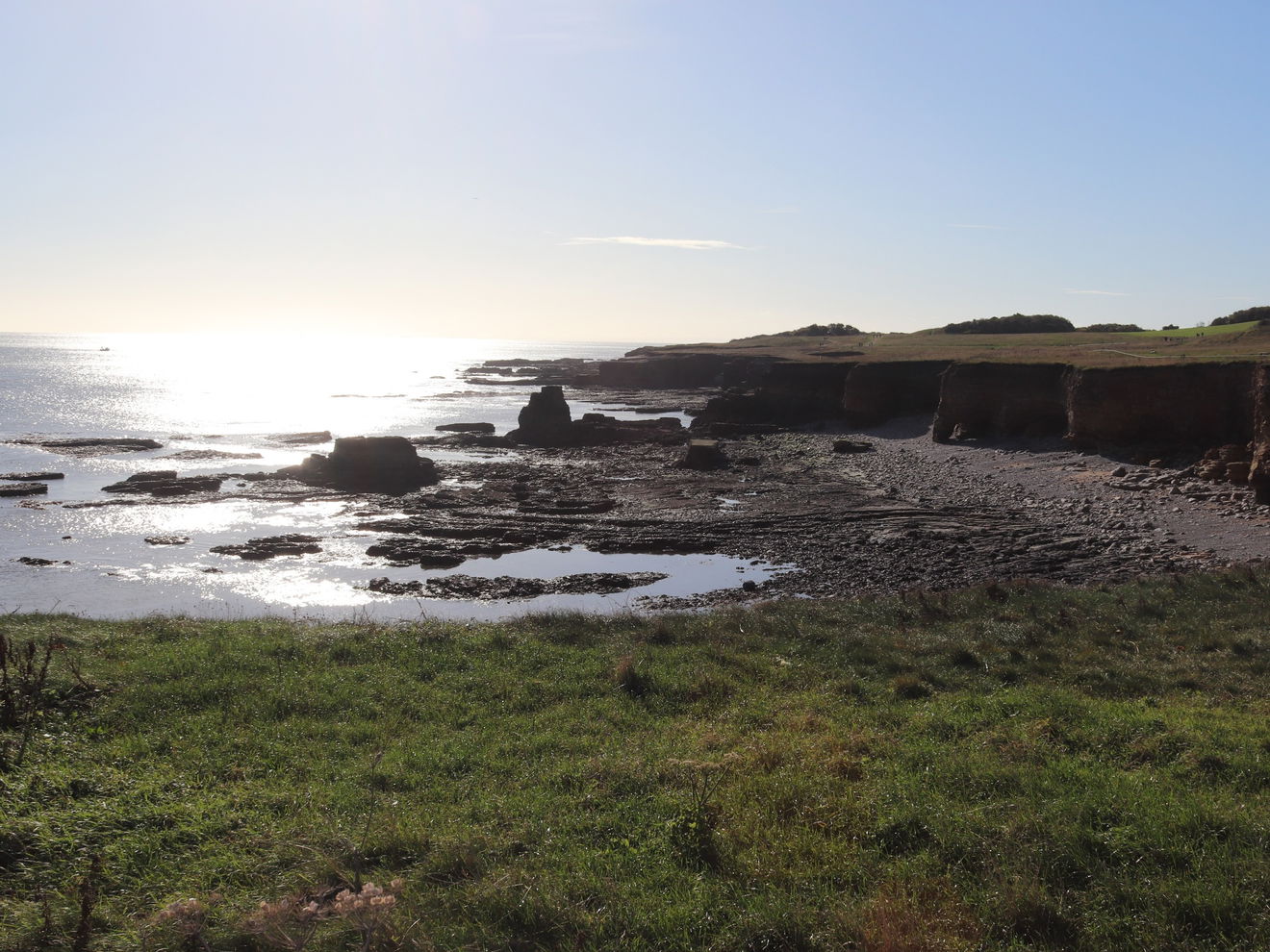 Where to Park For The Leas
Where To Park For The Leas?
What three words
There are a number of car parks you can use on the coast. We opted for the car park at Marsden Grotto. Charges apply.
}
Contributed by Sandra Clemens
I love the great outdoors and have been a National Trust & English Heritage member for years. I also love going off the beaten track and finding places like Sharp's Folly or Rothley Castle which are hidden gems in Northumberland. My favourite recent hike was climbing Red Screes in the Lake District on a whim, not fully grasping how high 776m was. It was still an achievement to conquer a Wainwright walk and I hope to do more one day.
More Walks from Sandra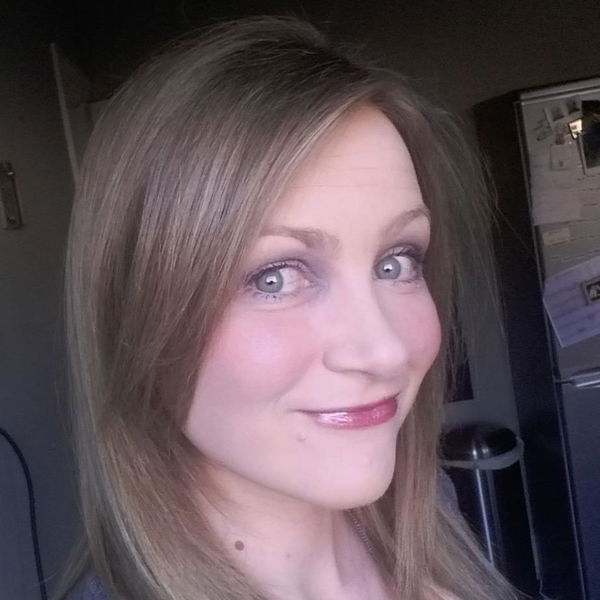 More Places In South Shields
Find more fabulous places in South Shields, Tyne And Wear and if you know of a place we haven't listed, then let us know.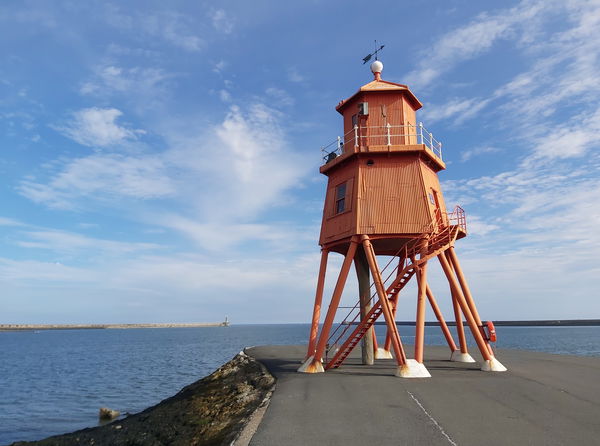 Herd Groyne Lighthouse
Lighthouse
South Shields
Tyne And Wear
A Victorian lighthouse built in 1882, still used for navigational purposes today.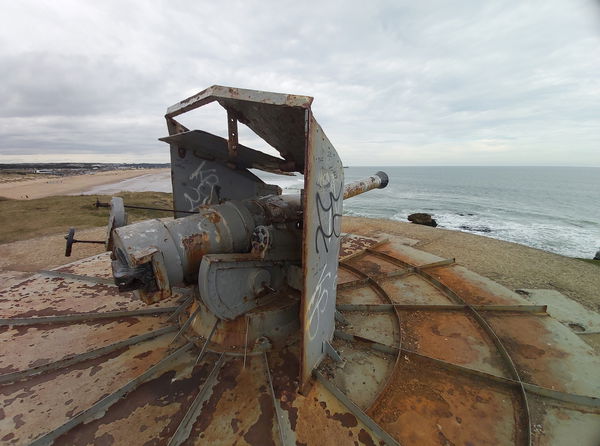 Trow Rock Disappearing Gun
Military
South Shields
Tyne And Wear
A unique gun that would disappear into its turret to reload, devised during the Crimean War.
Arbeia Roman Fort
Building
South Shields
Tyne And Wear
A reconstruction of a gatehouse and buildings on the original foundations of the Roman buildings.
Find Us On Facebook
We post all our new places daily on our Facebook Groups page, so join the group today and be notified when we add a new place.
Join Our Facebook Group