William Wallace Statue
Statue In Melrose, Borders
A red sandstone statue of of William Wallace overlooking the River Tweed Valley near Melrose.
Welcome to our first Fabulous North post from just over the Scottish border and it's a beauty to start with. Here is the William Wallace Statue.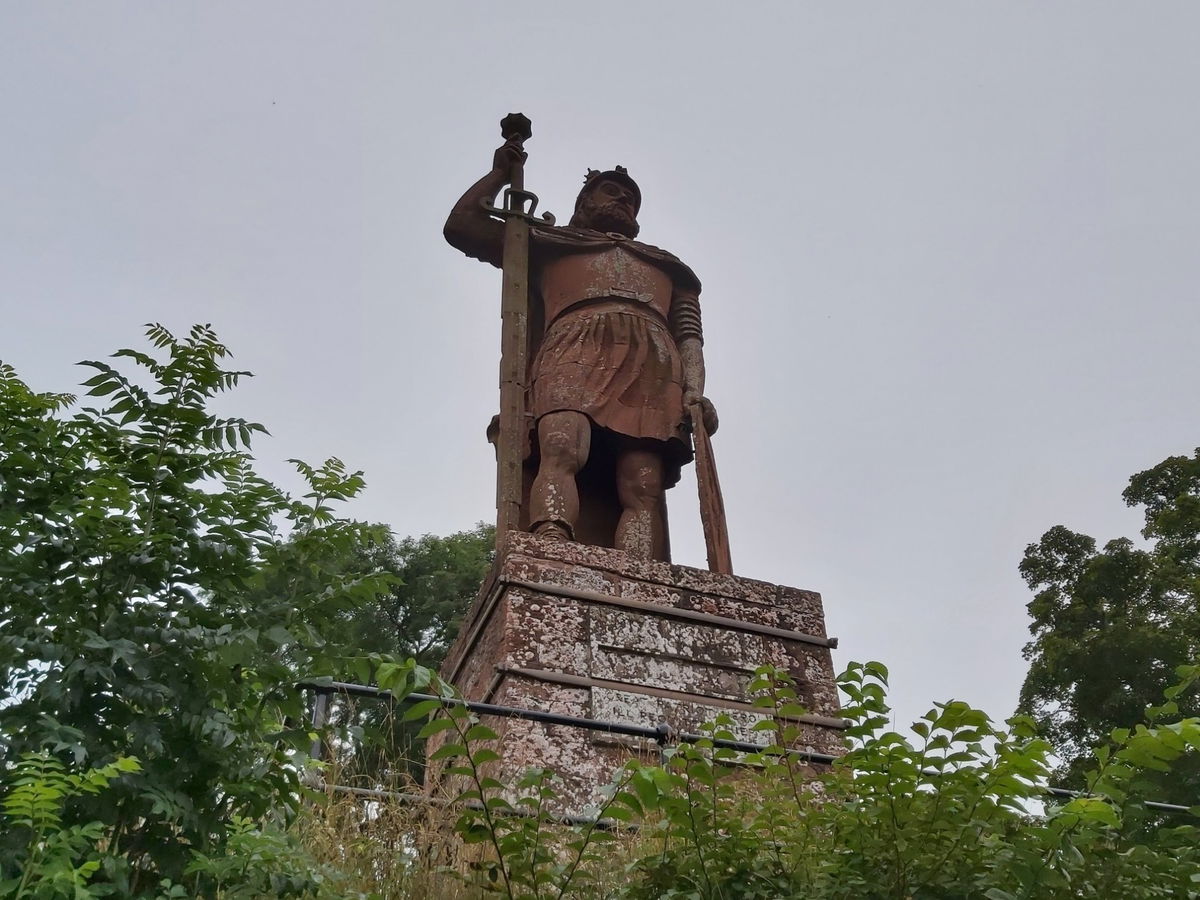 Situated on the Bemersyde Estate at the end of a small forest, the statue of Scottish legend William Wallace looks out over the valley of the River Tweed.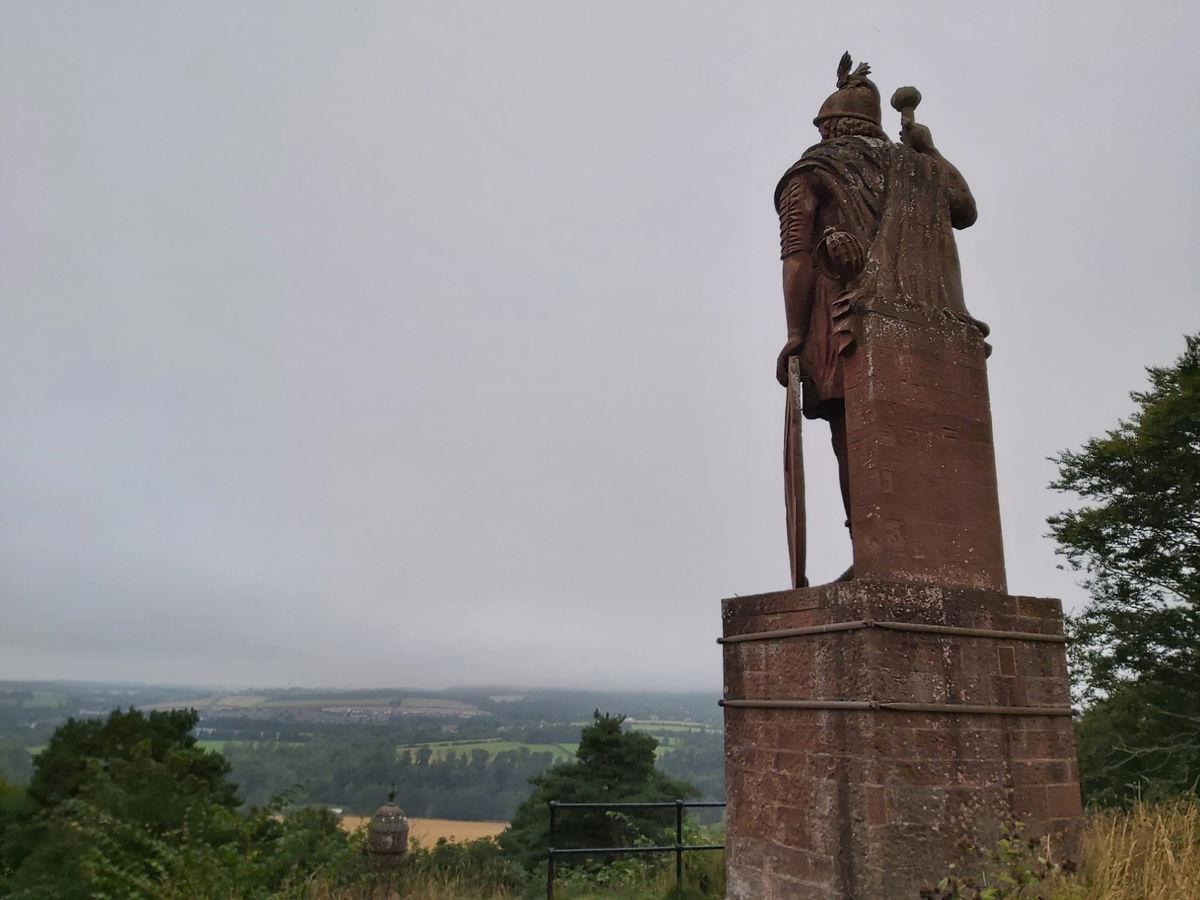 Commissioned by David Steuart Erskine, the 11th Earl of Buchan, it was created by John Smith of Darnick. Constructed in 1814 and made of red standstone it stands at an impressive 9.4m tall.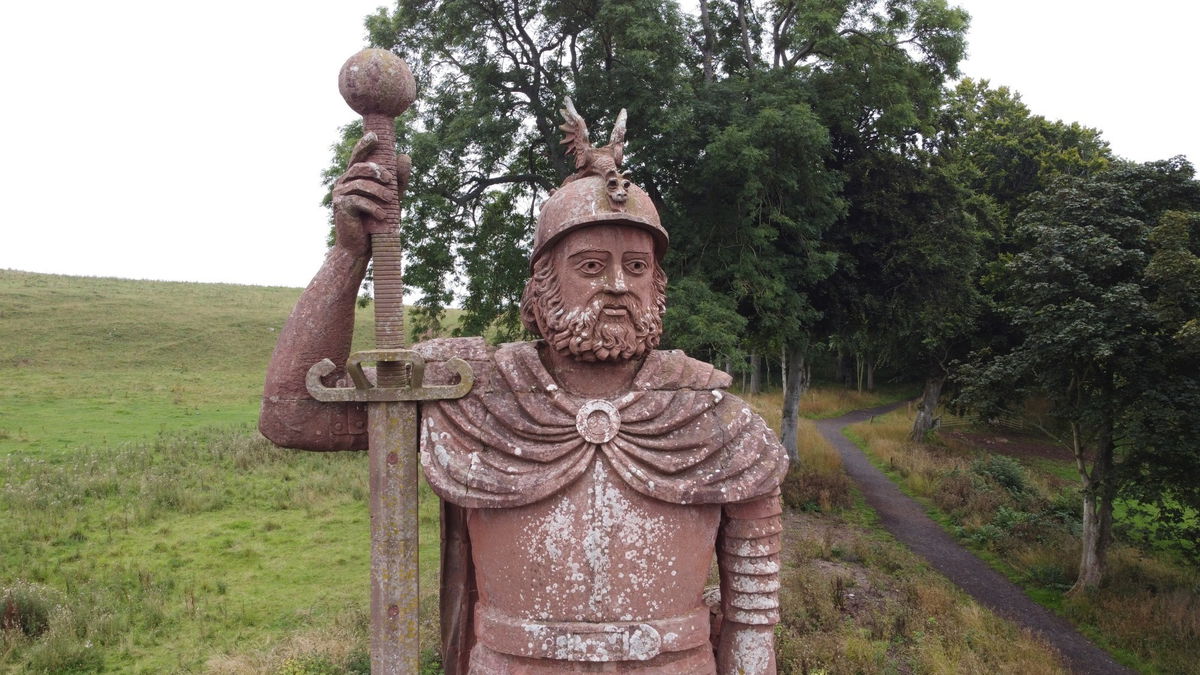 At Wallace's feet reads the inscription:
Erected by David Steuart Erskine, Earl of Buchan
WALLACE GREAT PATRIOT HERO! ILL REQUITED CHIEF! MDCCCXIV.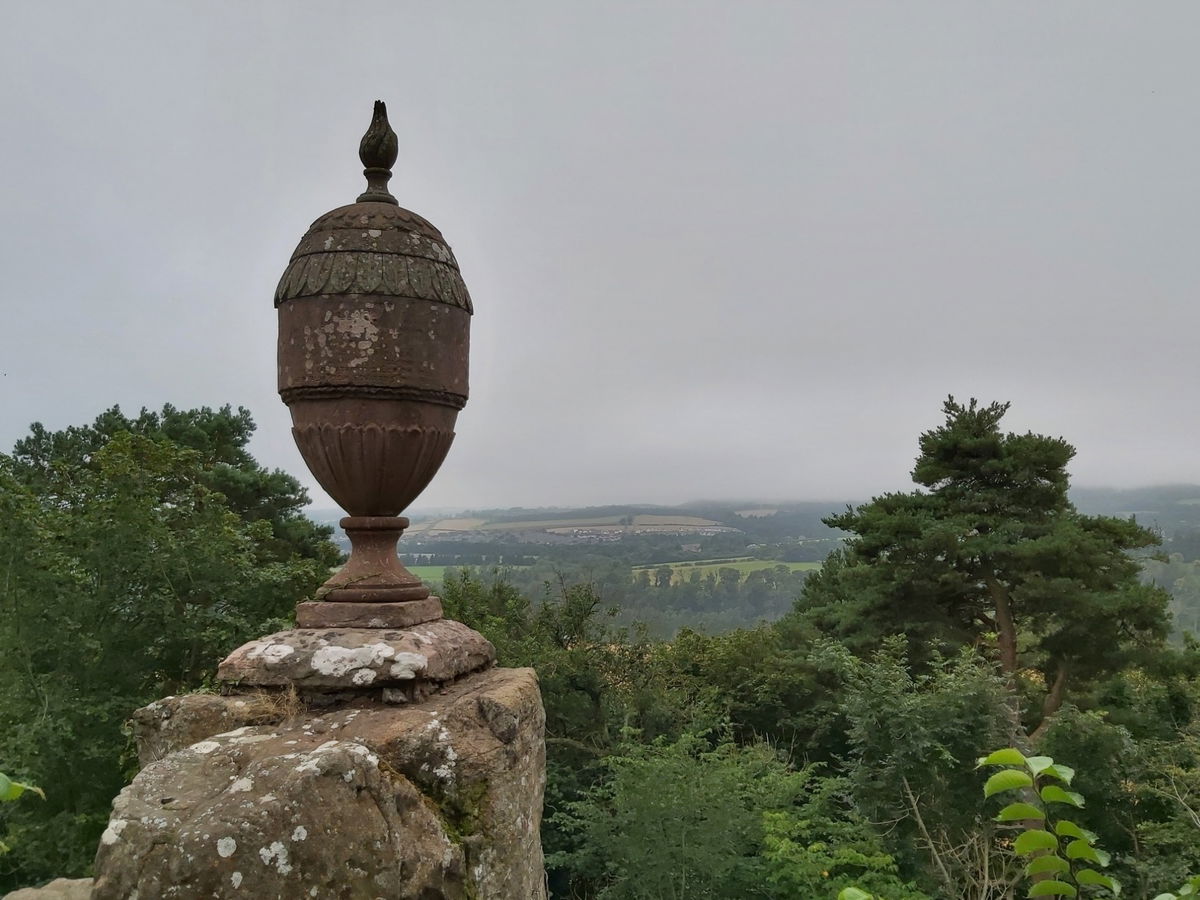 Just below the statue Below the statue of Wallace is a smaller statue of a funeral style urn with another inscription.
Sacred to the memory of Wallace The peerless Knight of Ellerslie Who wav'd on Ayr's Romantic shoreThe beamy torch of LibertyAnd roaming round from Sea to SeaFrom Glade obscure of gloomy RockHis bold companions call'd to freeThe Realm from Edward's Iron Yoke..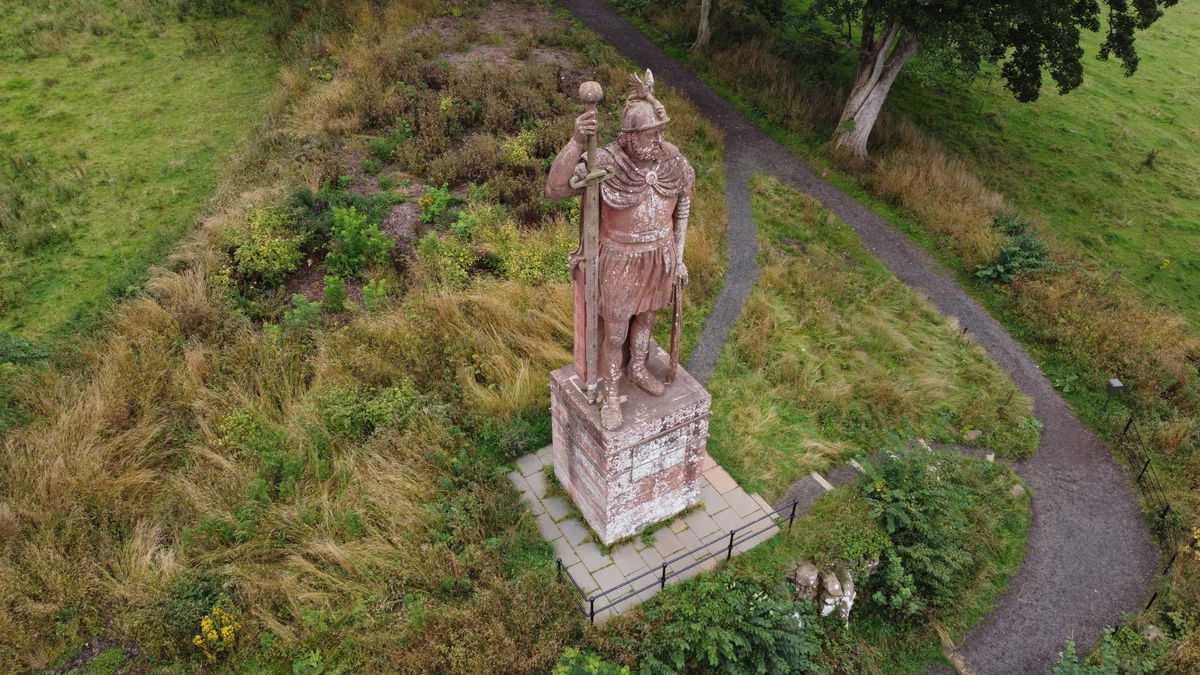 The statue of Wallace was the first to be erected in Scotland and is based on a portrait of Wallace found in France.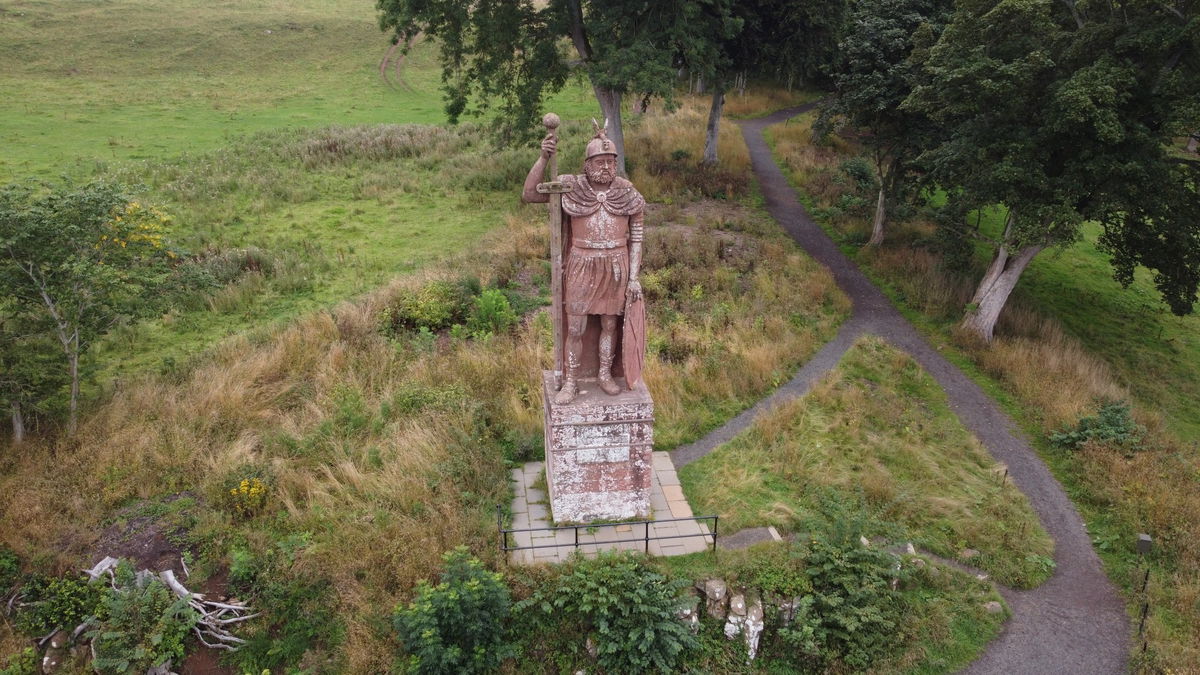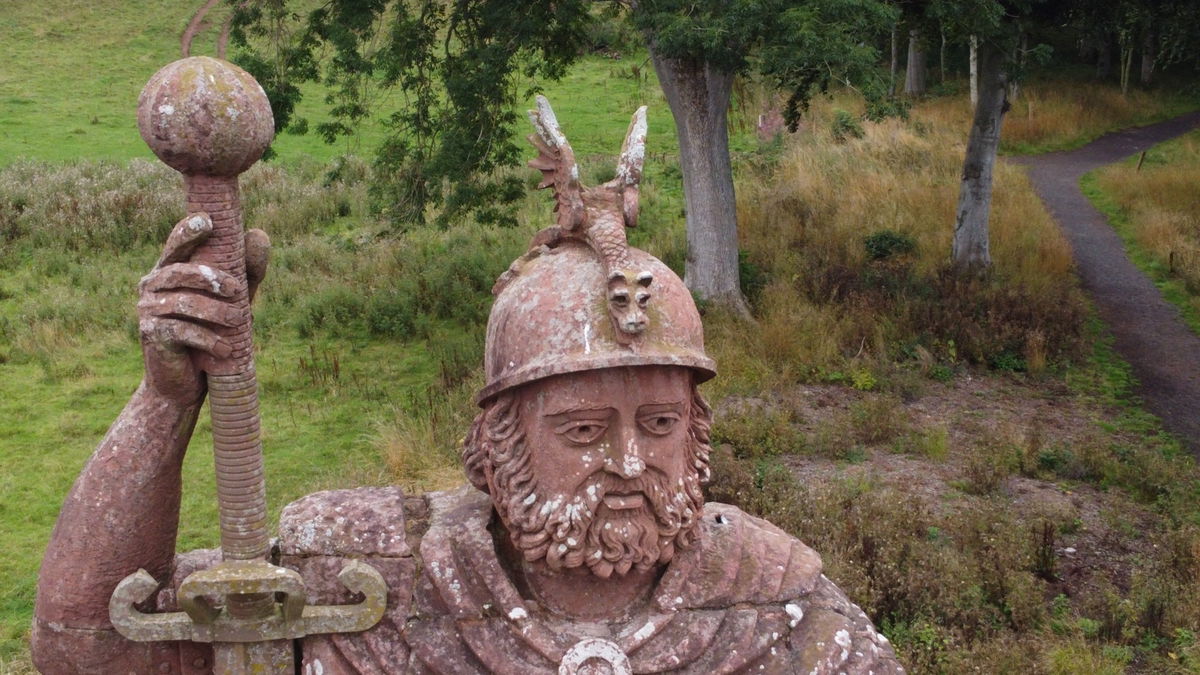 And a quick fly away from Red5 drone!
You canna tek his freedom and you also can't take away his stunning view over the Scottish countryside!
How To Find William Wallace Statue
Where To Park For William Wallace Statue?
Show Parking On Google Maps
Lat / Long
55.587794, 55.587794
What three words
There is a dedicated car park for the statue.
Contributed by Simon Hawkins
Thanks for checking out this place on the Fabulous North! I do enjoy a wander out in to the countryside trying to find hidden gems that not many people know about. You can't beat a rogue Pele tower up a remote hill or a mysterious stone circle or a stunning waterfall secluded in a forest.
More Places from Simon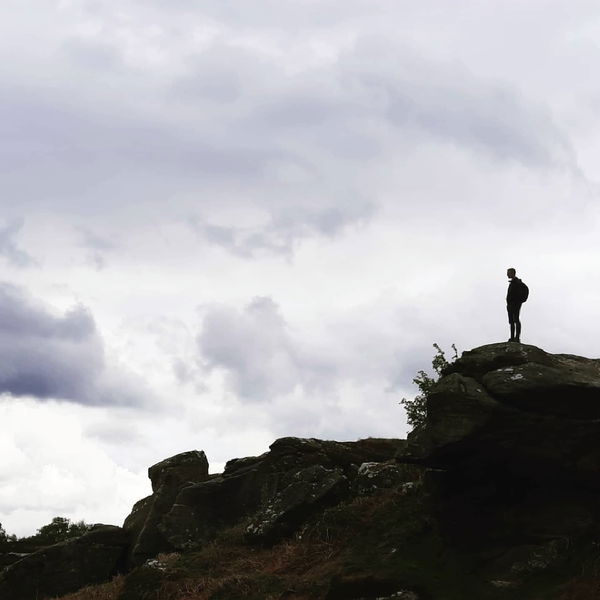 More Places In Melrose
Find more fabulous places in Melrose, Borders and if you know of a place we haven't listed, then let us know.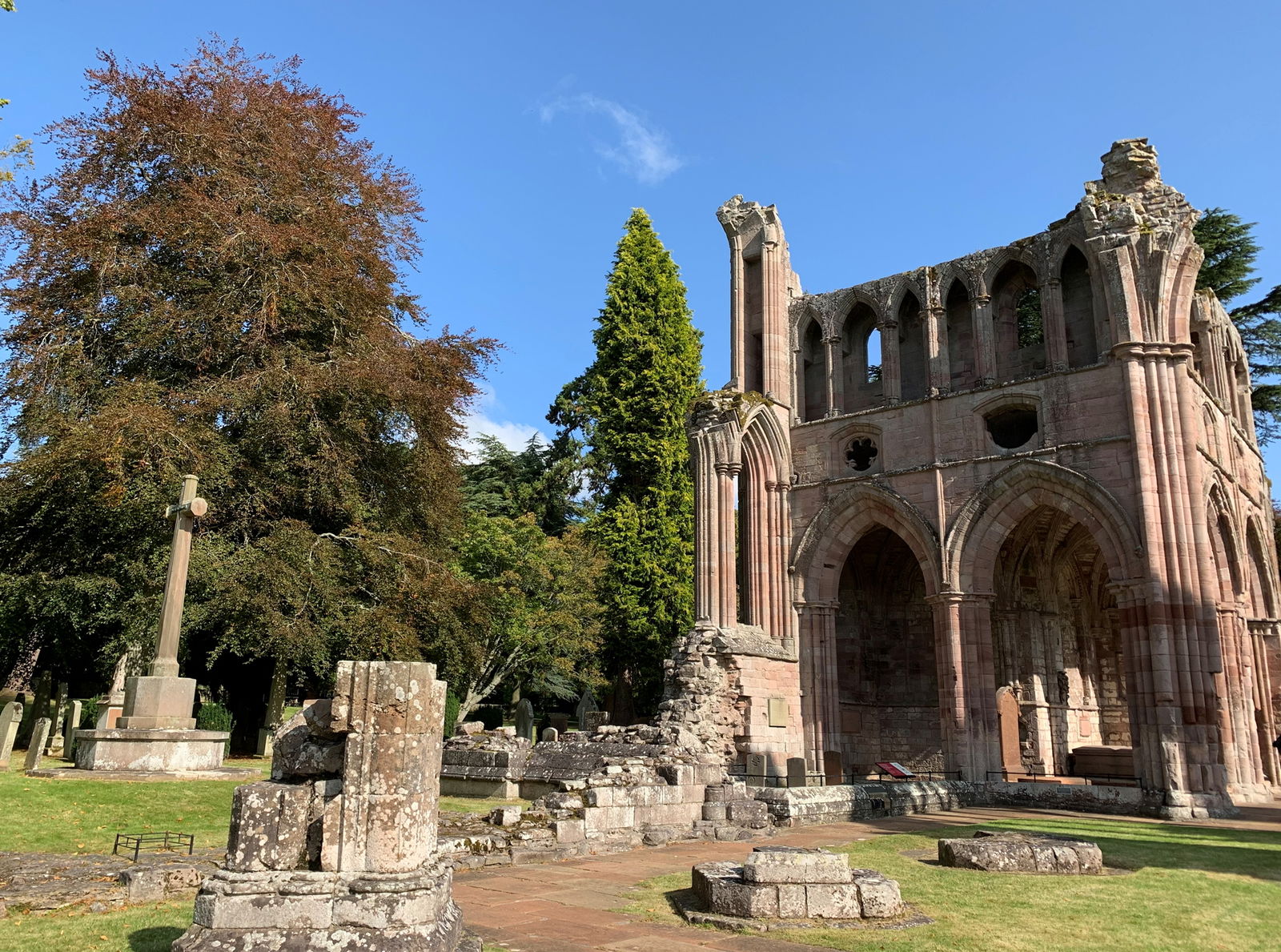 Dryburgh Abbey
Religious Place
Melrose
Borders
A ruined abbey sitting in a secluded woodland on the banks of the River Tweed.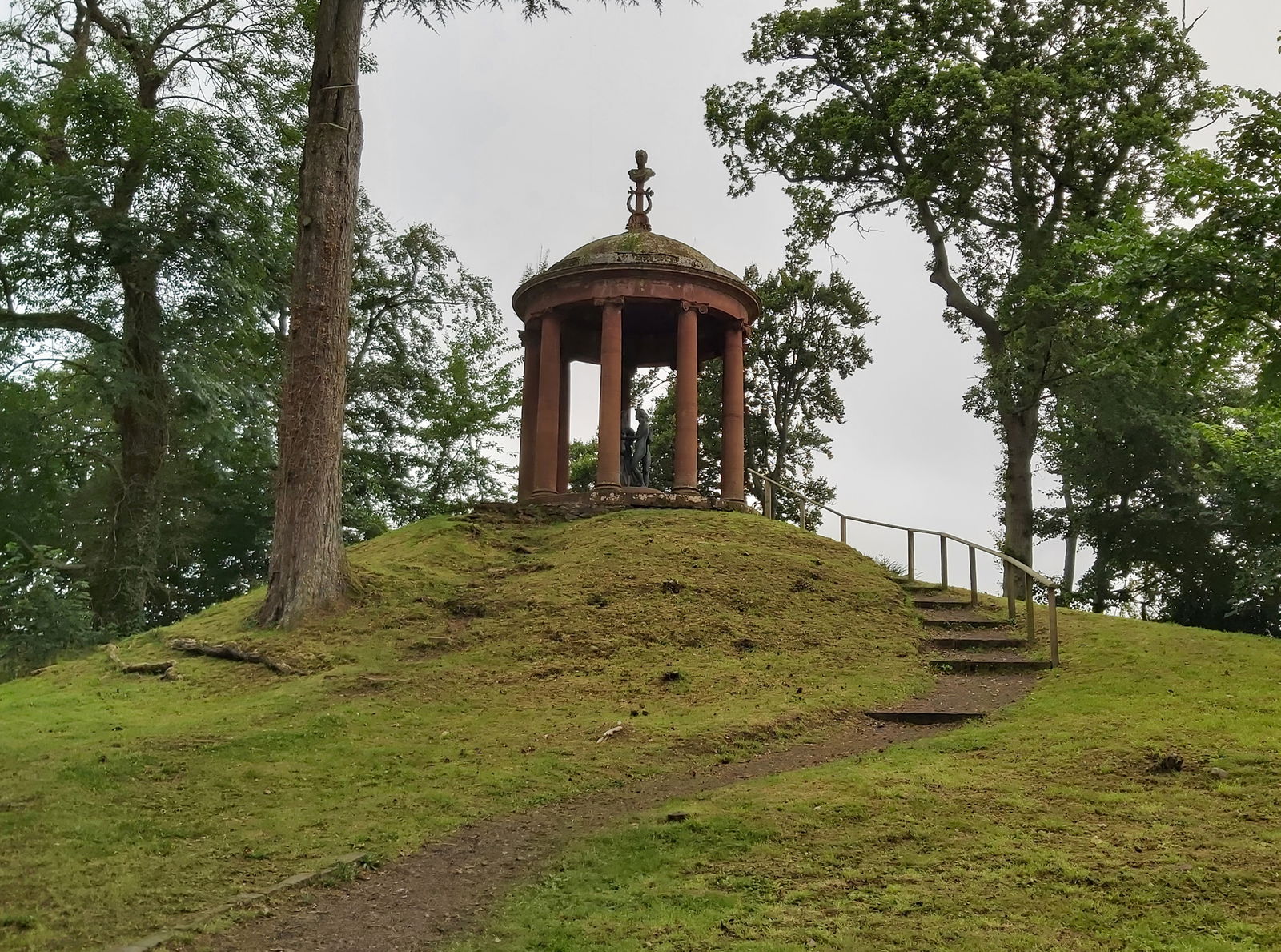 Temple Of The Muses
Statue
Melrose
Borders
A temple containing four bronze statues depicting the "Four Seasons" dedicated to poet James Thomson.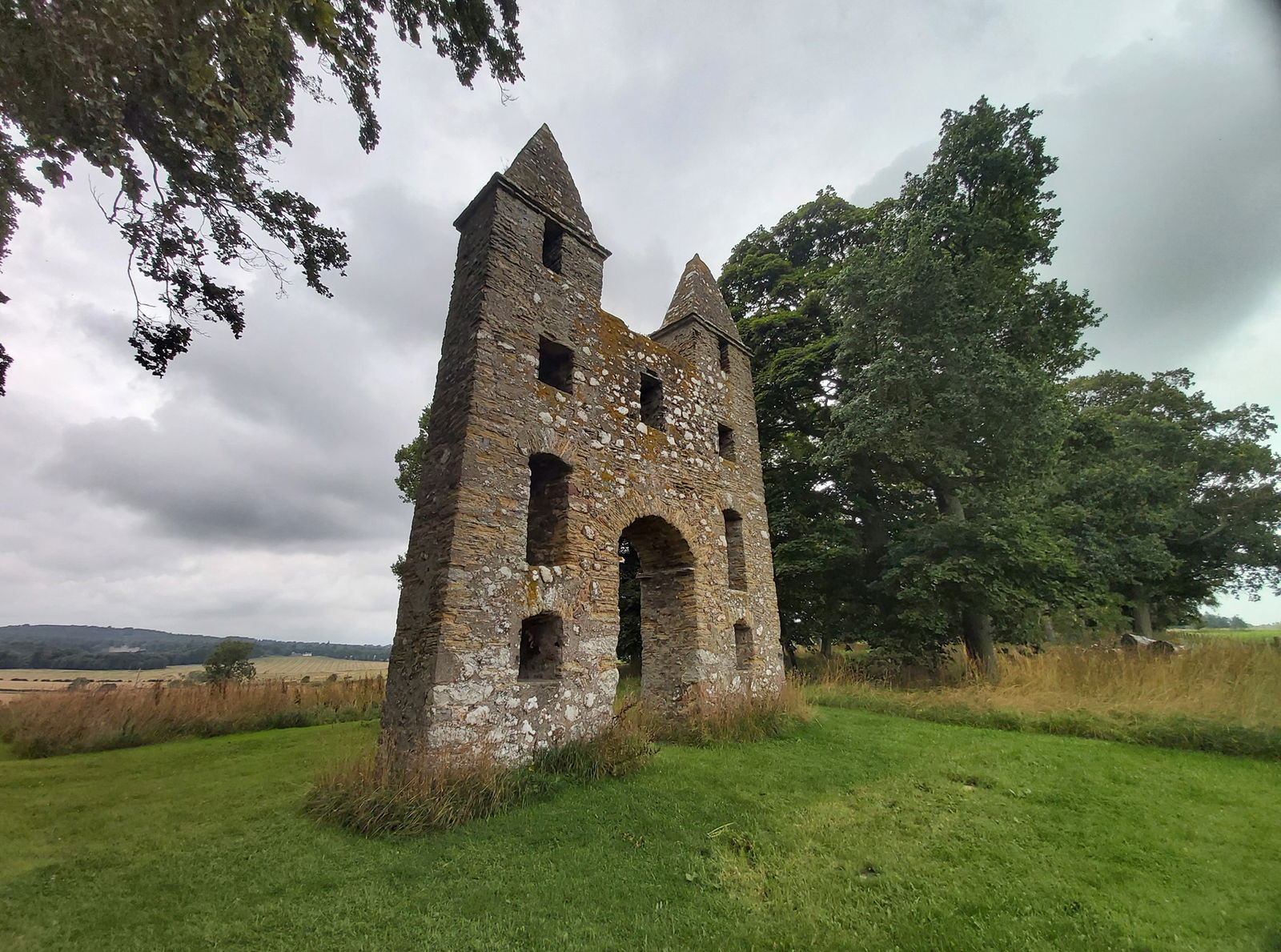 Hundy Mundy Tower
Tower
Melrose
Borders
A folly named after a princess overlooking bodies in a natural woodland burial site!
More Statues
So this statue wasn't enough and you want more? Don't worry we have you covered.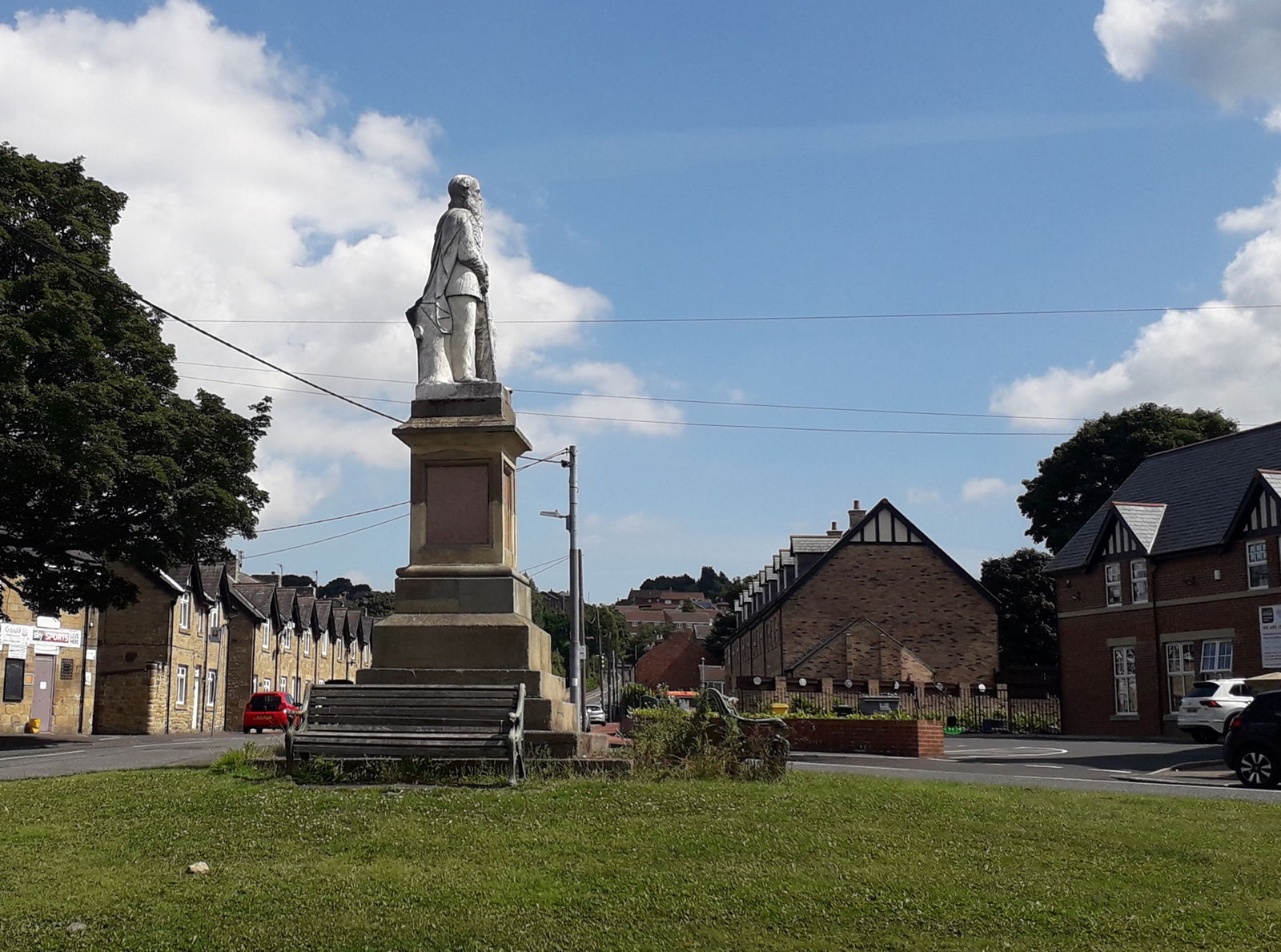 EM Perkins Monument
Statue
Birtley, Co Durham
County Durham
Statue dedicated to EM Perkins whose company supplied materials for the High Level Bridge in Newcastle.
Durham Angel
Statue
Peterlee
County Durham
Designed by local sculpturer Ray Lonsdale, this statue Horns could be the Angel Of Durham.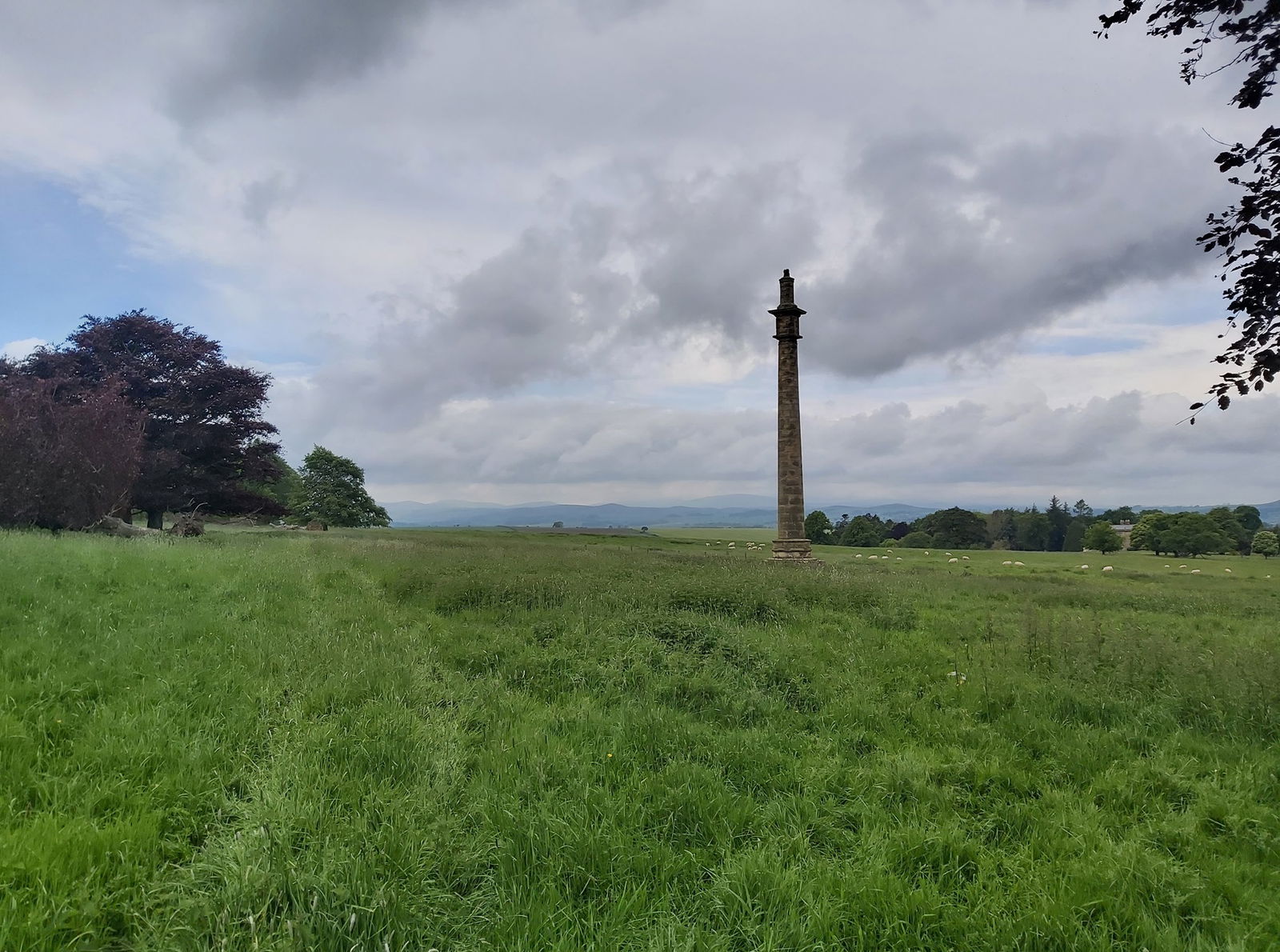 Evelyn Column Felbridge Monument
Statue
Edlingham
Northumberland
A column in memory of James Evelyn's parents, moved from Felbridge up to Lemmington, Northumberland.
Find Us On Facebook
We post all our new places daily on our Facebook Groups page, so join the group today and be notified when we add a new place.
Join Our Facebook Group