Alnwick Pants
Fountain
Alnwick
Northumberland
Alnwick Pants
Fountain In Alnwick, Northumberland
Fountains and water troughs throughout Alnwick that were once used to provide clean water.
I know a lot of you will be reading that headline thinking - why on earth is the Fabulous North talking about trousers in Alnwick! But the pants in this case are public water fountains that were used a while back to get your clean water.
When I was wandering around taking photographs of the pants I was approached by a lovely local lady who asked if I knew what these were for. As I hadn't done my research yet, she kindly divulged the wonderful story of the pants.
To paraphrase, she informed me that during the 18th century, the first Duke of Northumberland had set up home in Alnwick Castle and that the Alnwick population was also growing. As such, lots of water fountains with troughs called pants were installed throughout the town. But during the 19th century, there was a big outbreak of Cholera and the pants were a hot spot, so the Duke (at the time) had to put his hand in his pocket and pipe water direct into people's homes instead.
Some of the pants have been destroyed, moved or replaced, but you can still find plenty of them around, all within walking distance of each other.
Here is a map to show you where they all are and you can easily find them all with a saunter for a few hours.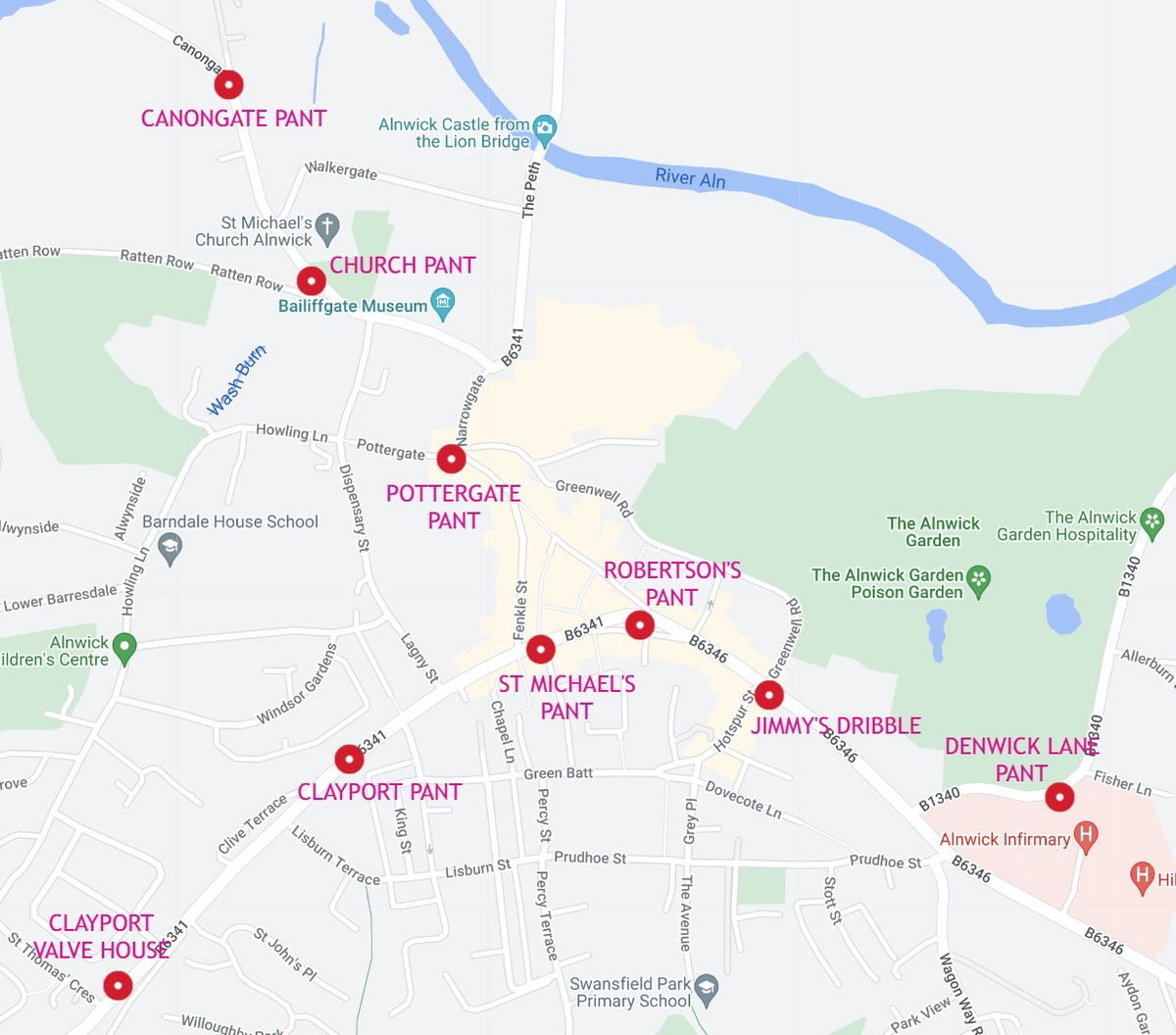 St Michael's Pant
Located halfway towards the west end of the high street this is the second oldest pant, originally being built in 1759 and is also known as the High Pant. The pant is adorned with a statue of St Michael and Dragon, which is the symbol of the town.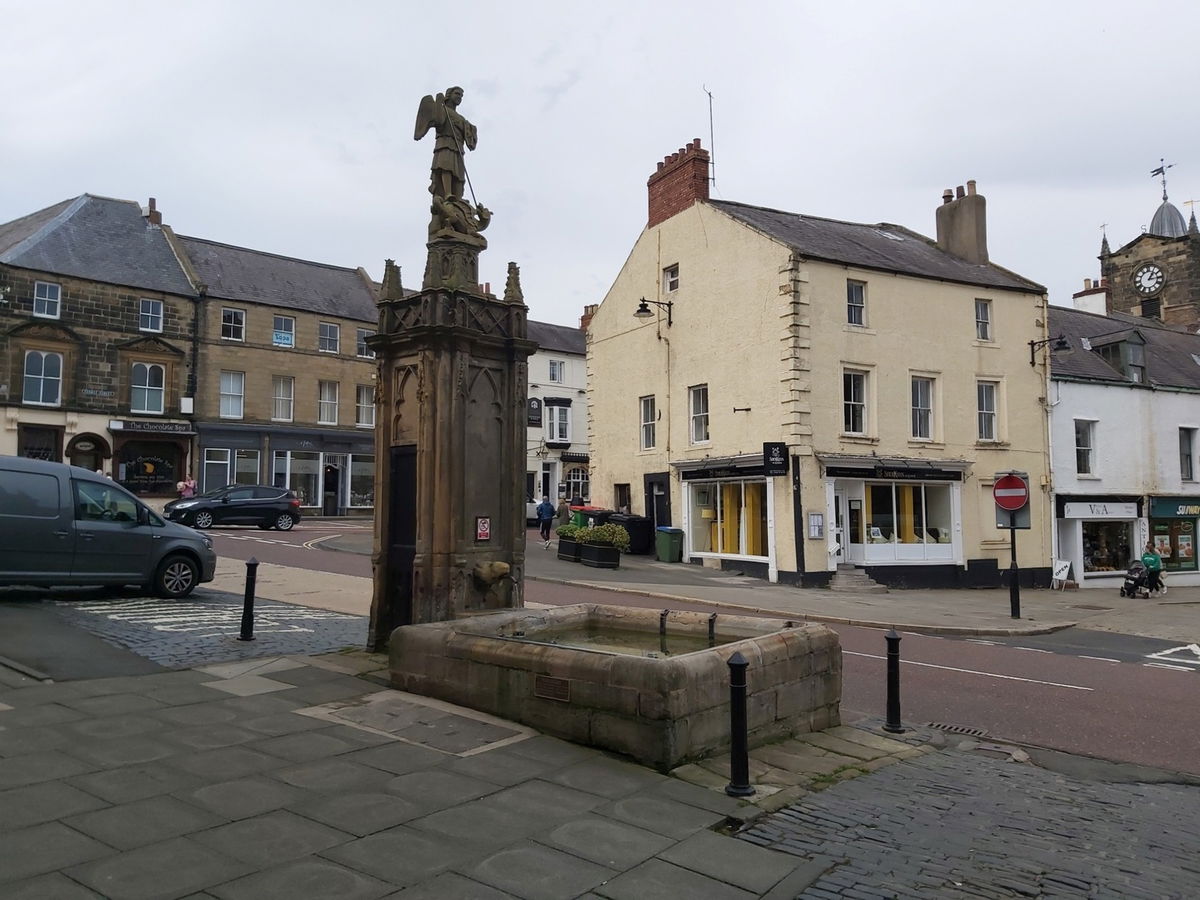 Robertson's Pant
This pant was gifted to Alnwick by Adam Robertson who was a local alderman. In 1891, his wife Nancy laid the foundation stone and it was complete and declared open in June of the same year by Earl Percy. The pant is located halfway along the high street.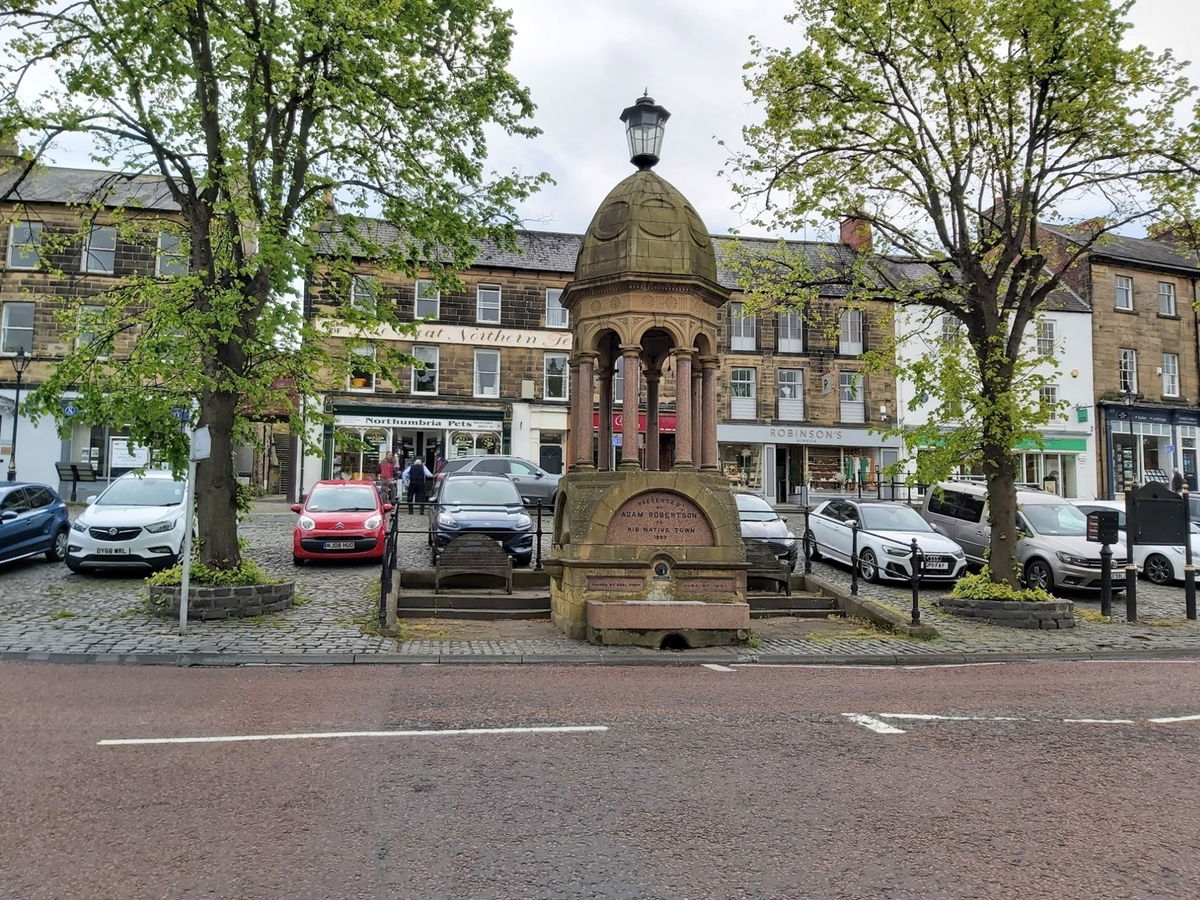 Pottergate Pant
This pant lives at the bottom of Pottergate next to the Harry Hotspur statue and the Dirty Bottles hotel and was built in 1875 replacing a previous pant from 1790. The inscriptions on the pant commemorate William Dickson, who was a local historian, solicitor and founder of the Alnwick and County Bank.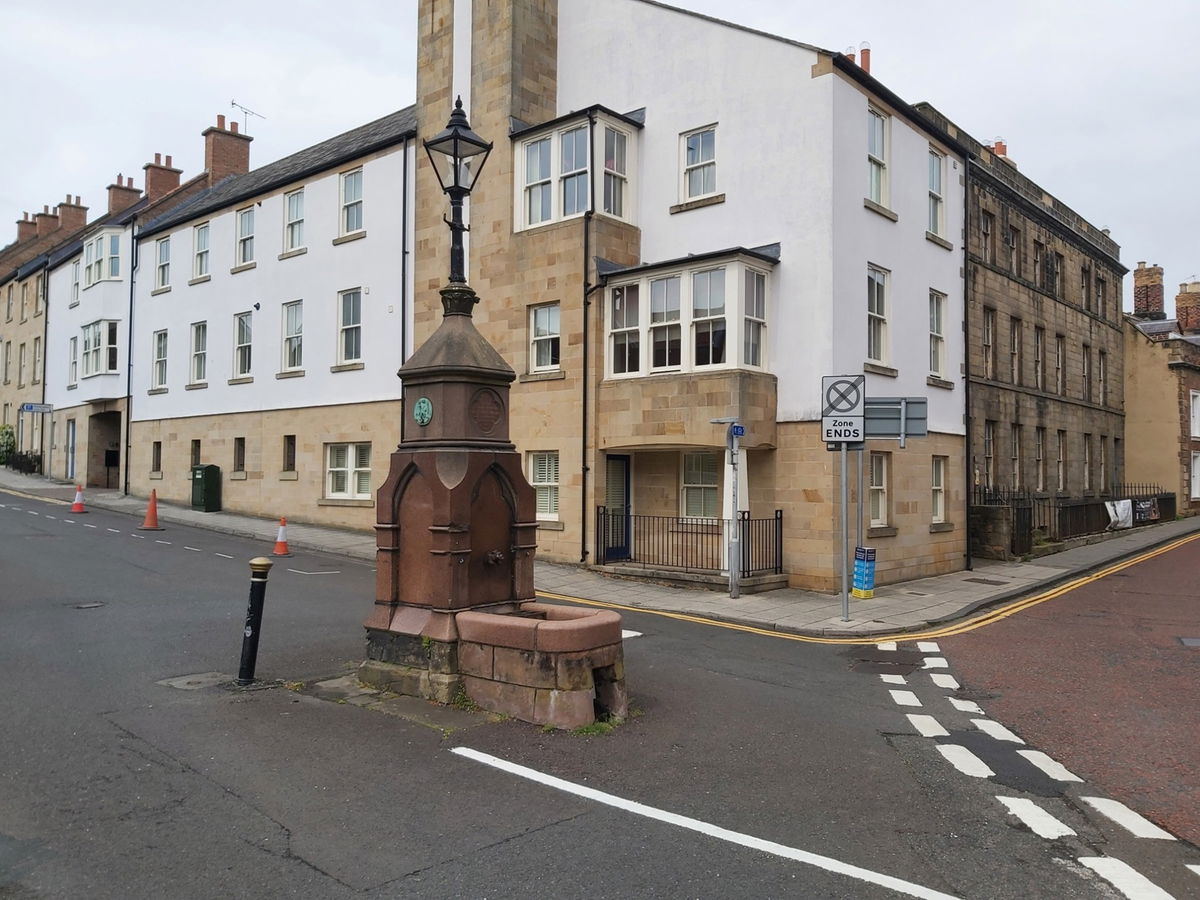 Clayport High Pant
Dated at 1755 this is the oldest pant in Alnwick. Just follow Clayport Street south west until you see it.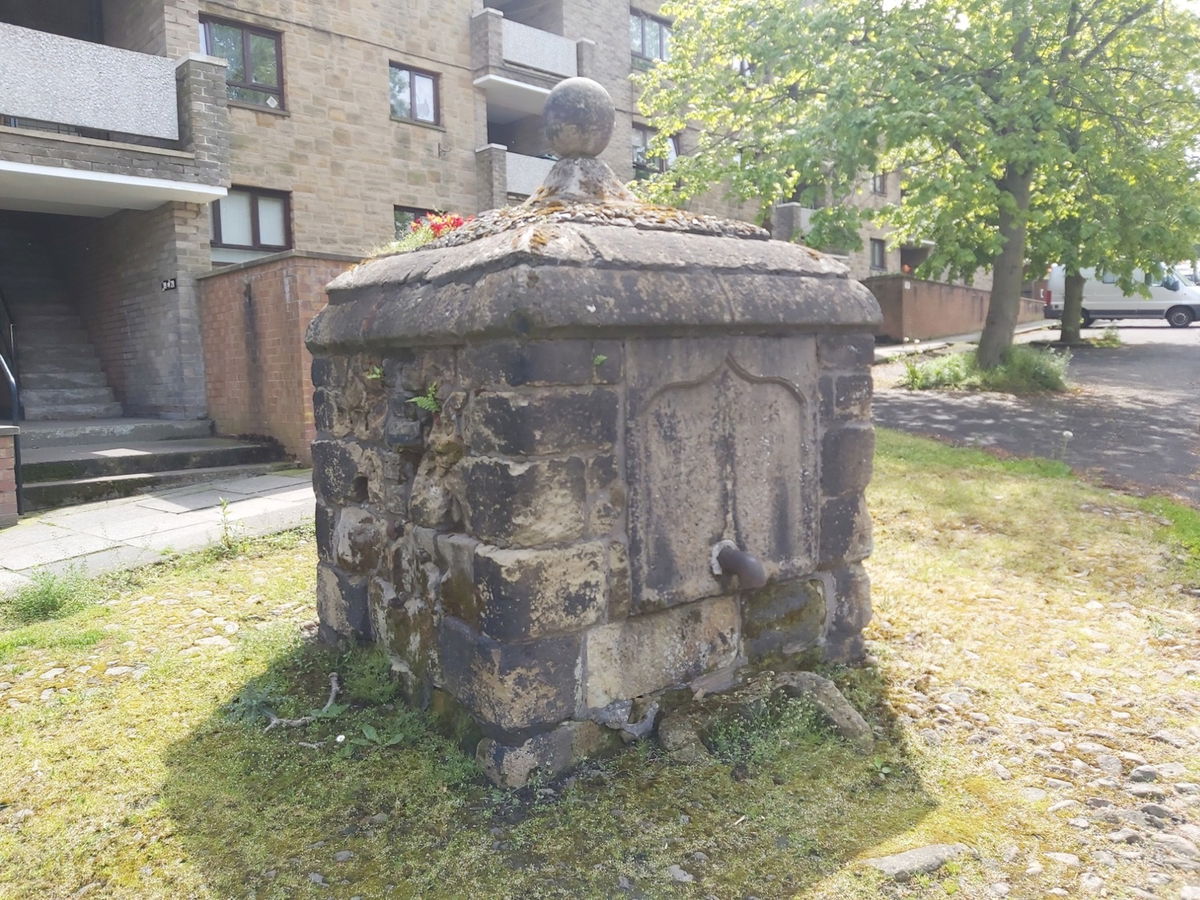 Clayport Valve House
If you continue to follow Clayport Street south west and up the bank then you will find the Valve House. This stone shed contains a control valve used to manage the flow of water and so didn't actually provide water directly to the public.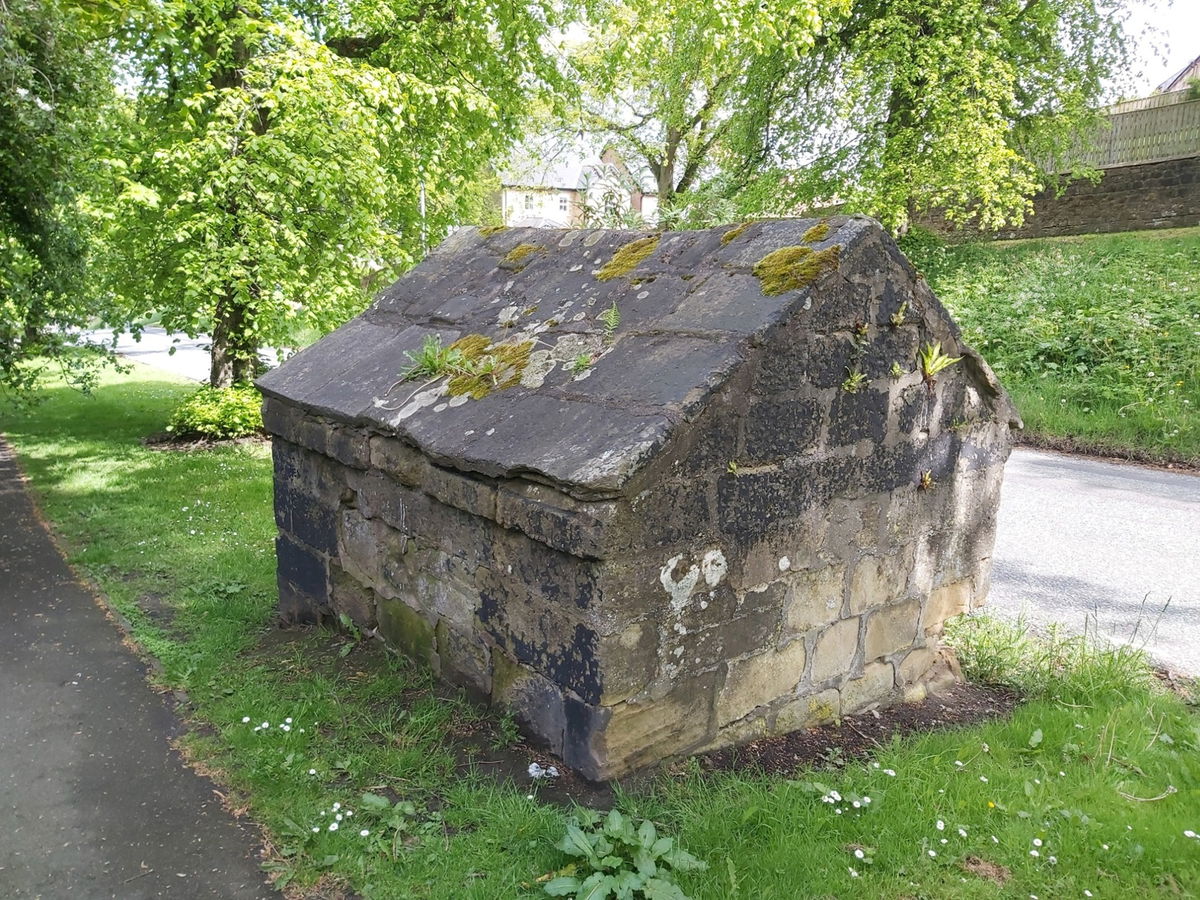 Jimmy's Dribble
Just east of the Bondgate Tower is the wonderfully named Jimmy's Dribble pant, named as such due to the poor water supply, although it's unknown who Jimmy was. The structure you see today is a reconstruction of an earlier pant, built around 1870 as the original was demolished by a vehicle in 1953, then rebuilt by Alnwick District Council in 1993. The original pant in this location was known as Fleece Pant.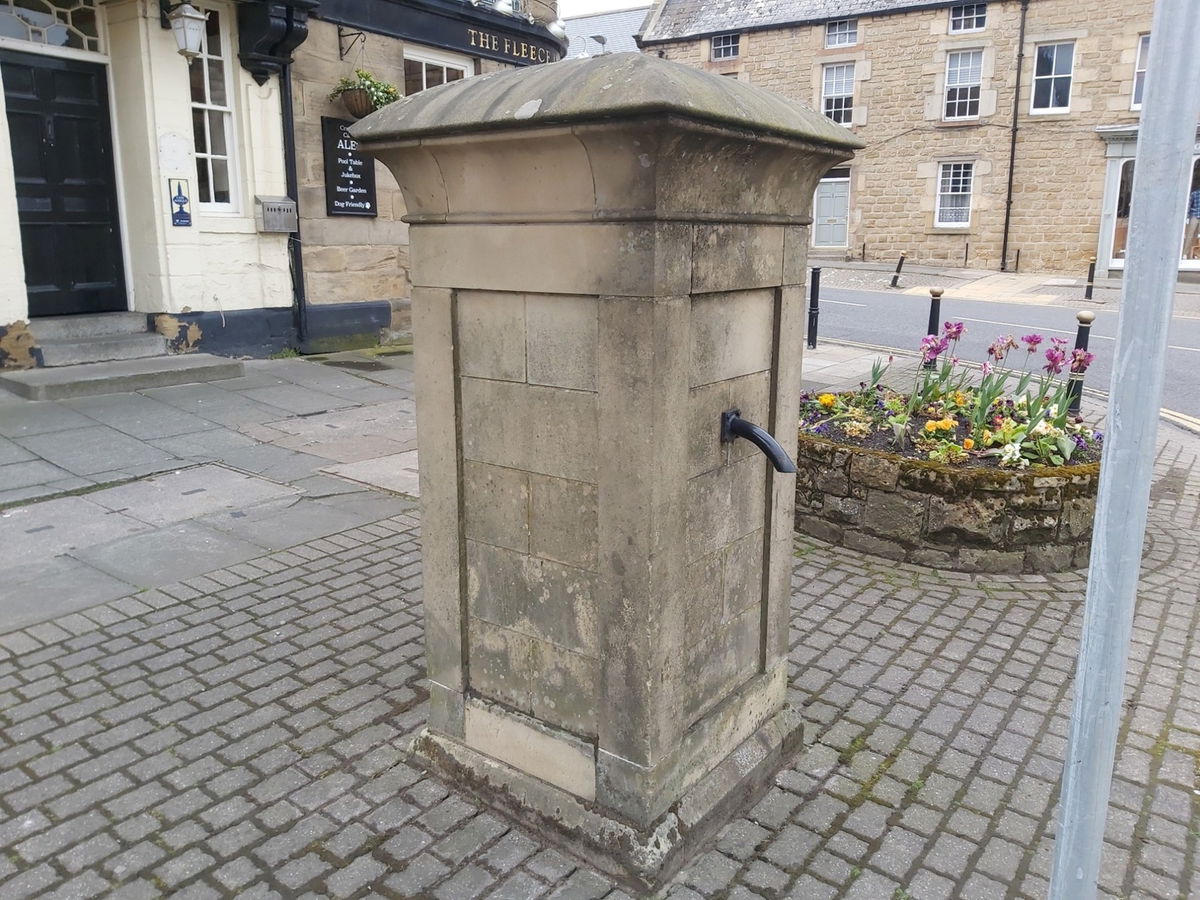 Denwick Lane Pant
If you continue east towards Barter Books then head left up Denwick Lane at the war memorial, then in 50m you will find the Denwick Lane Pant. Originally located in the Bondgate Without area of Alnwick, following the completion of the Tenantry Column it was moved to its present location. The rear door is missing so you have a peep inside.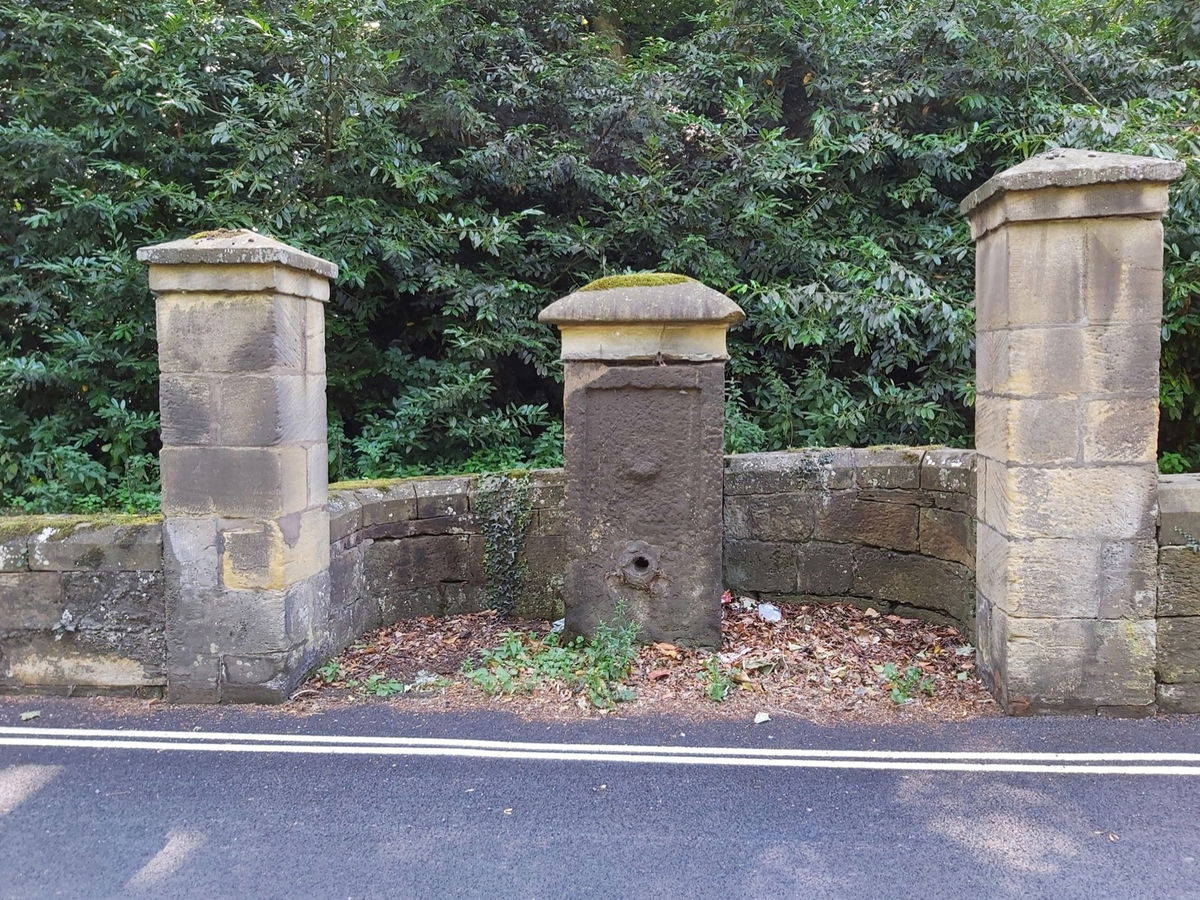 Church Pant
You will find this pant at the junction of Bailiffgate, Canongate and Ratten Row. It has the town crest of St Michael defeating the dragon.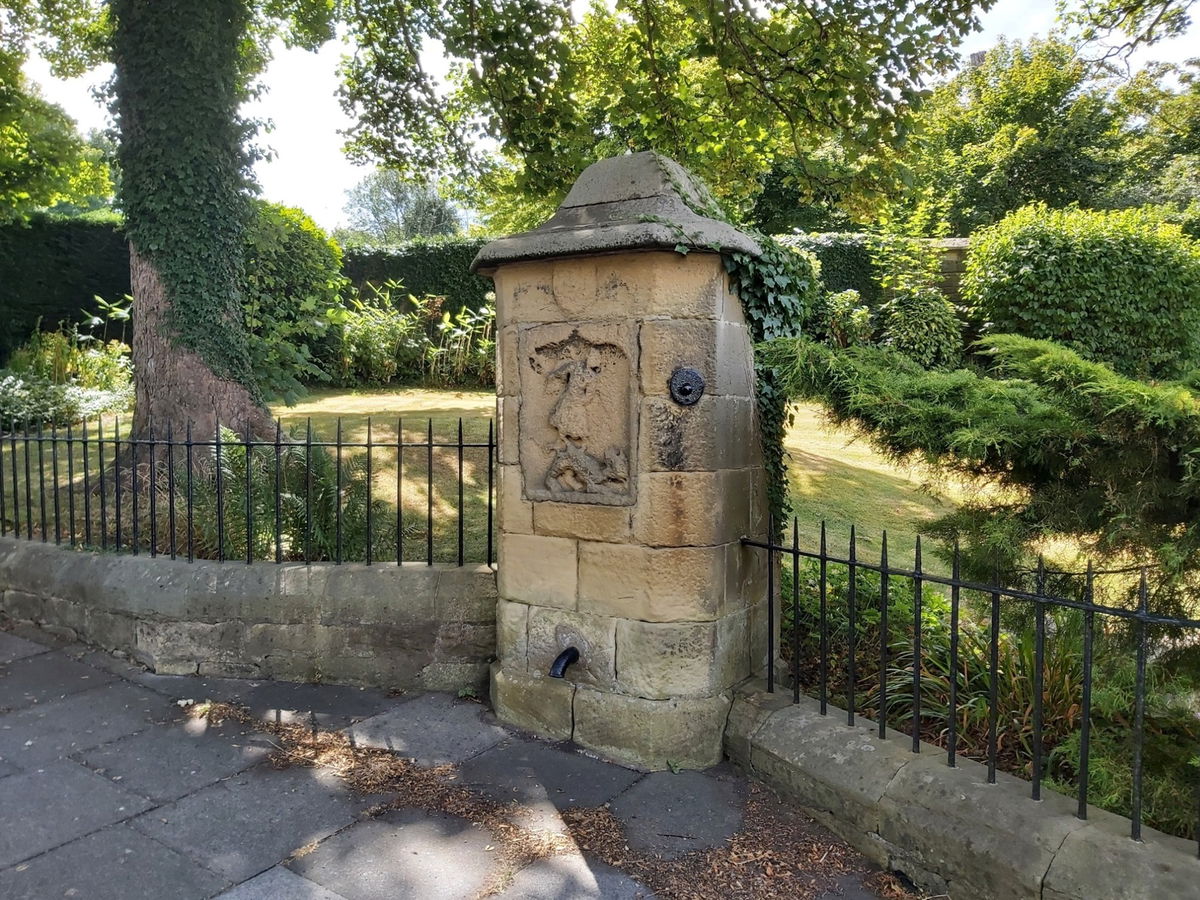 Canongate Pant
Just further on from the Church pant you will find the Canongate pant, set into the wall just before you get to the bridge. According to old maps, there were apparently two pants here.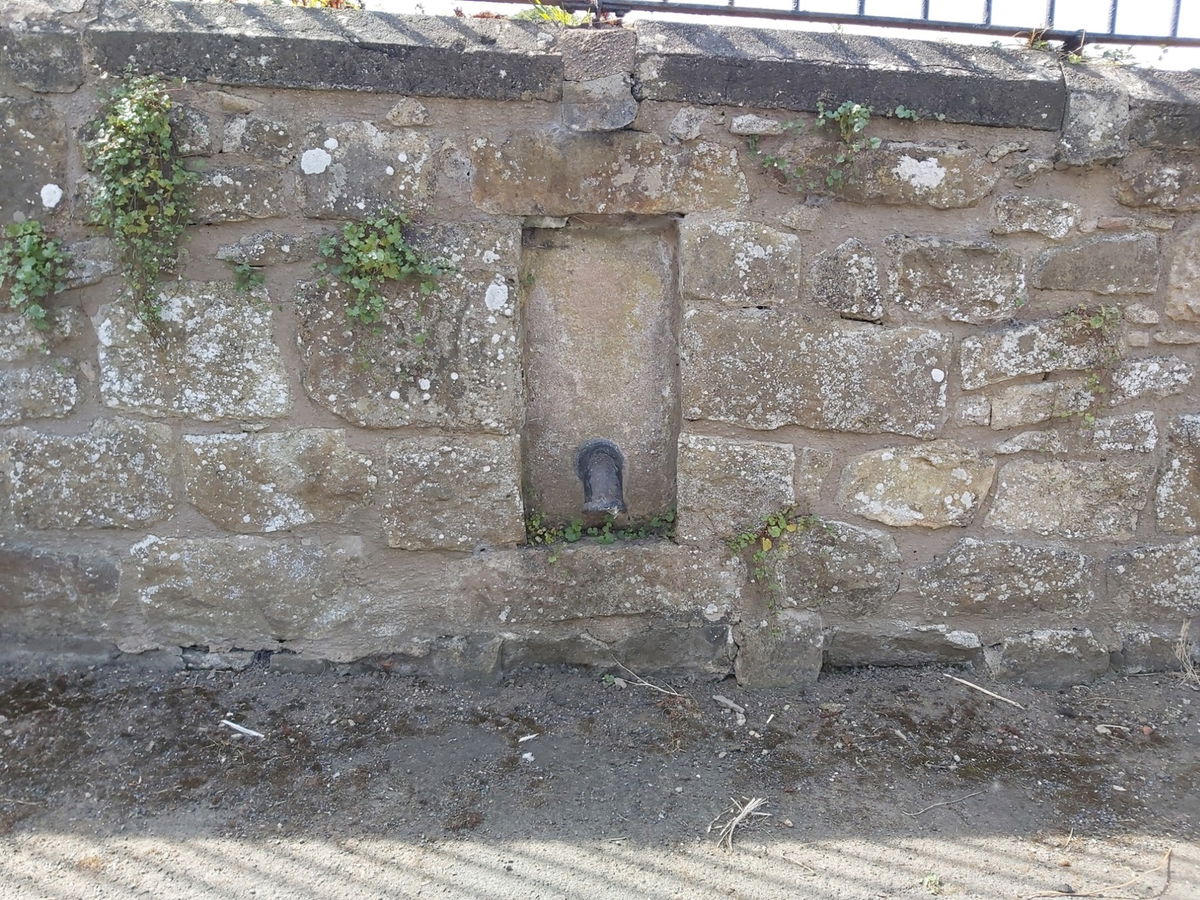 Other Pants
There were two other pants called Tower Pant located on the corner of Tower Lane and Green Batt Pant at the top of St Michael's Lane, but neither exist anymore.
For more history and information on the pants head over to the Pants Of Alnwick ran by the Alnwick Chamber of Trade and Alnwick Civic Society.
How To Find Alnwick Pants
Where To Park For Alnwick Pants?
Show Parking On Google Maps
Lat / Long
55.413176, 55.413176
What three words
Loads of parking throughout Alnwick, but probably the easiest is to park your car in the supermarket car park.
Contributed by Simon Hawkins
Thanks for checking out this place on the Fabulous North! I do enjoy a wander out in to the countryside trying to find hidden gems that not many people know about. You can't beat a rogue Pele tower up a remote hill or a mysterious stone circle or a stunning waterfall secluded in a forest.
More Places from Simon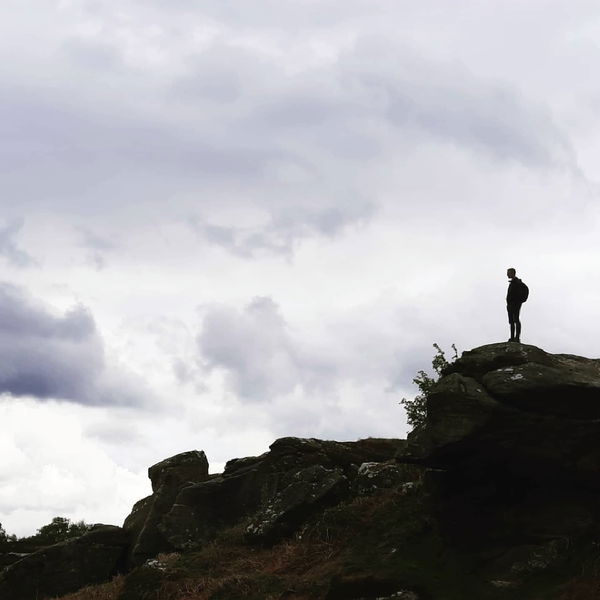 More Places In Alnwick
Find more fabulous places in Alnwick, Northumberland and if you know of a place we haven't listed, then let us know.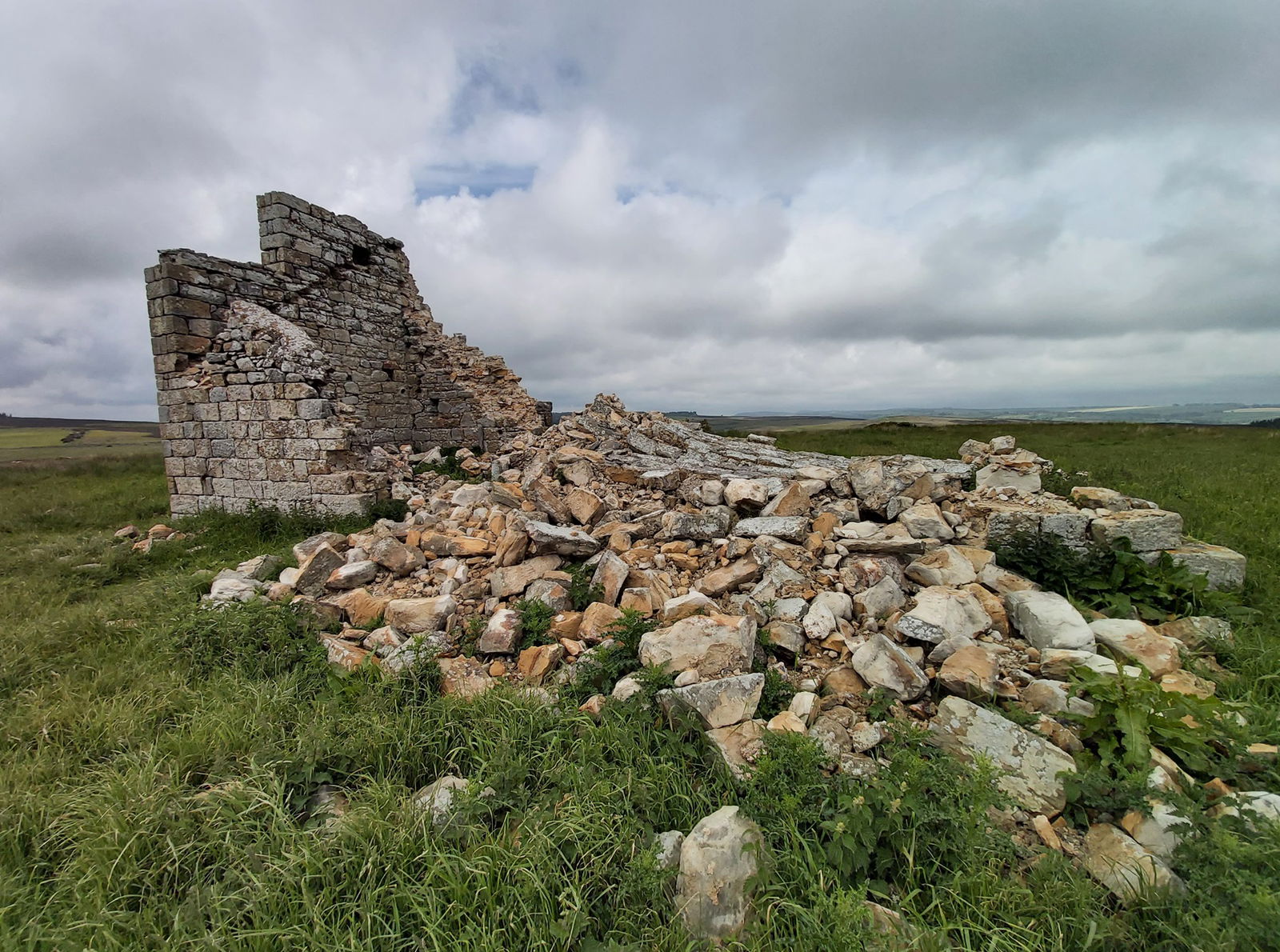 Jenny's Lantern Folly
Folly
Alnwick
Northumberland
A ruin of a folly shaped like a shepherd's hut on the Alnwick moors.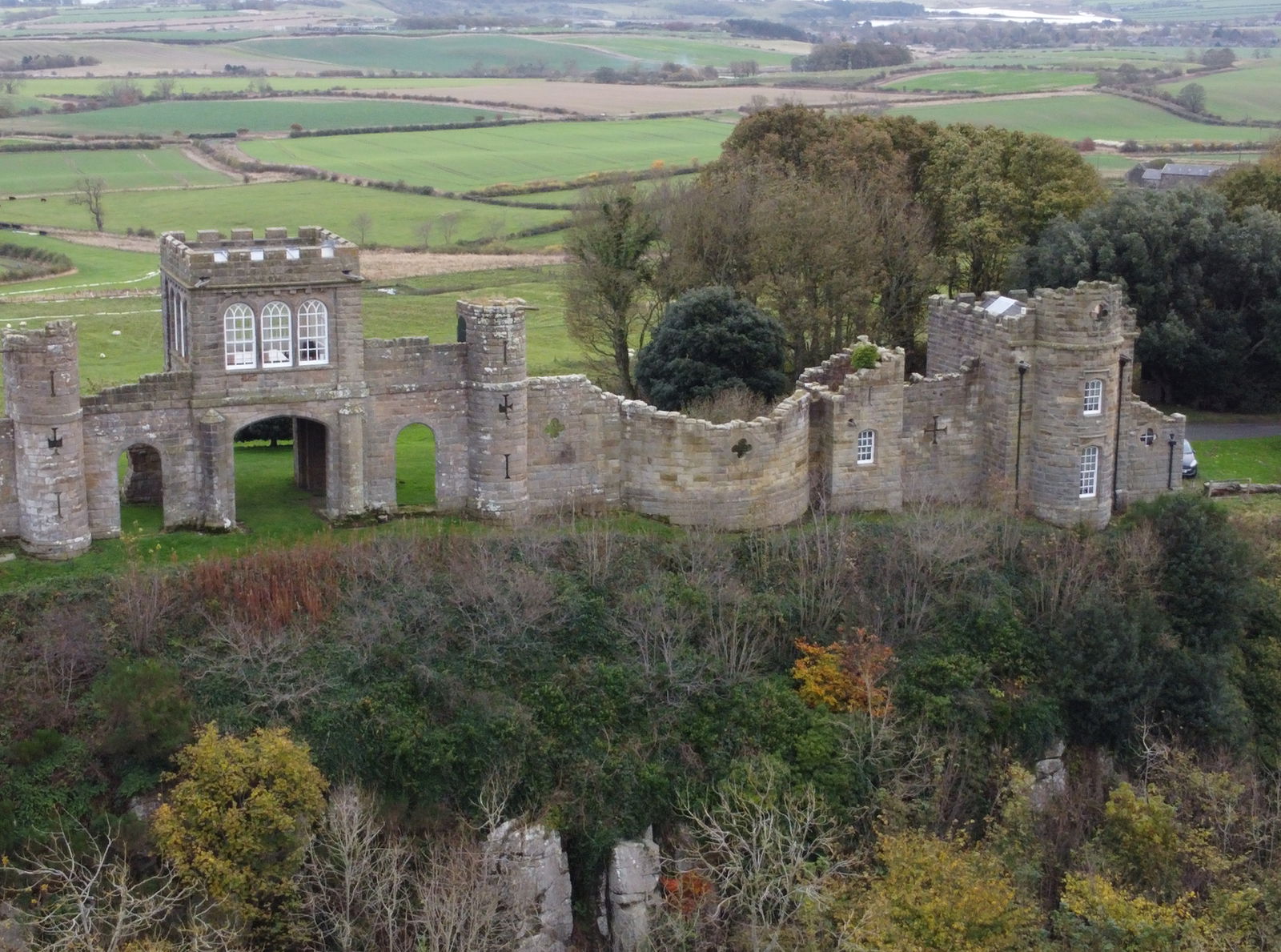 Ratcheugh Observatory
Tower
Alnwick
Northumberland
A flat castle-like observatory on Ratcheugh Crag overlooking Alnwick.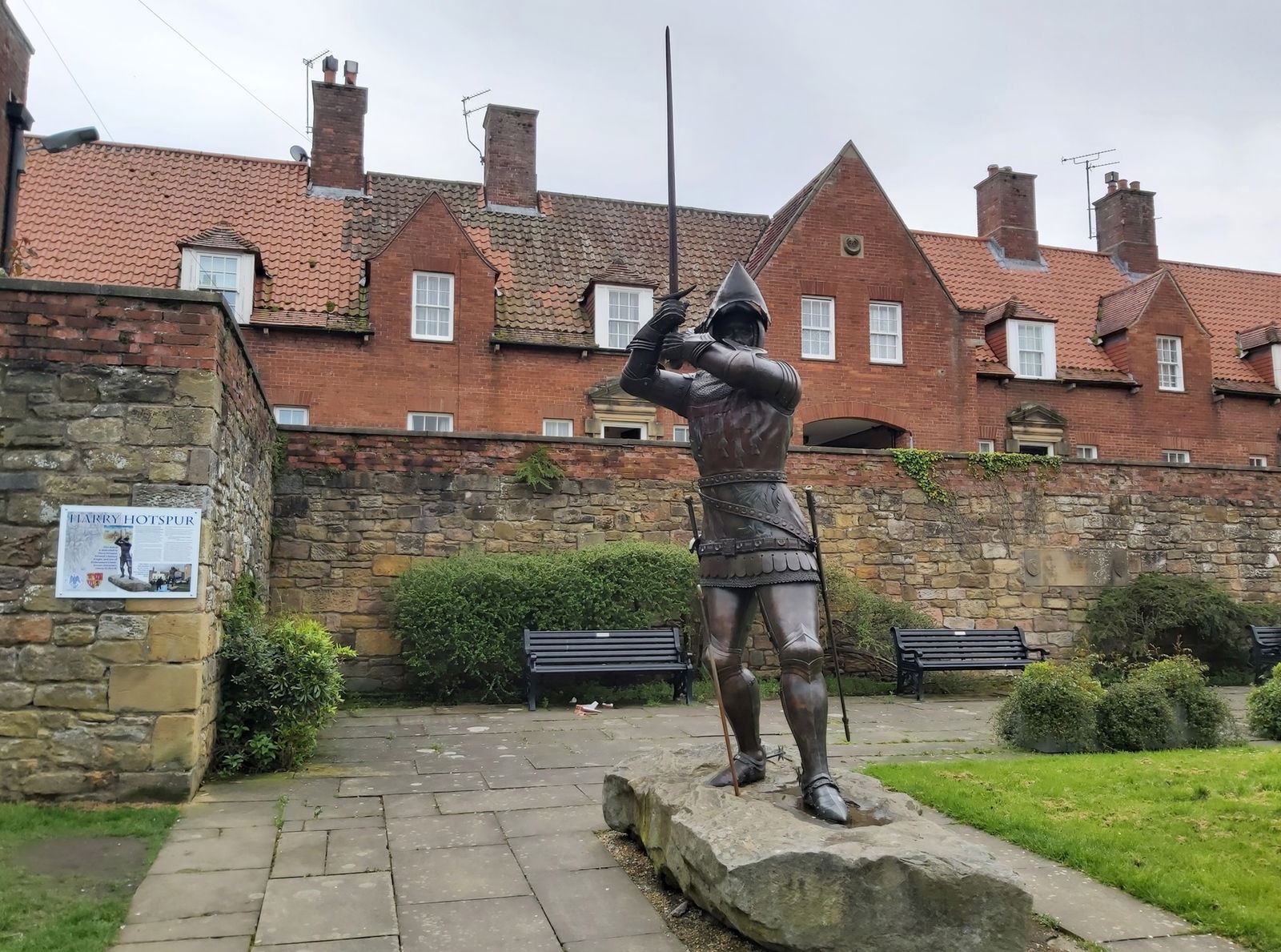 Harry Hotspur Statue
Statue
Alnwick
Northumberland
Statue to Henry Percy, also known as Harry Hotspur, Alnwick's most famous Knight and one of Shakespeare's best known characters.
More Fountains
So this fountain wasn't enough and you want more? Don't worry we have you covered.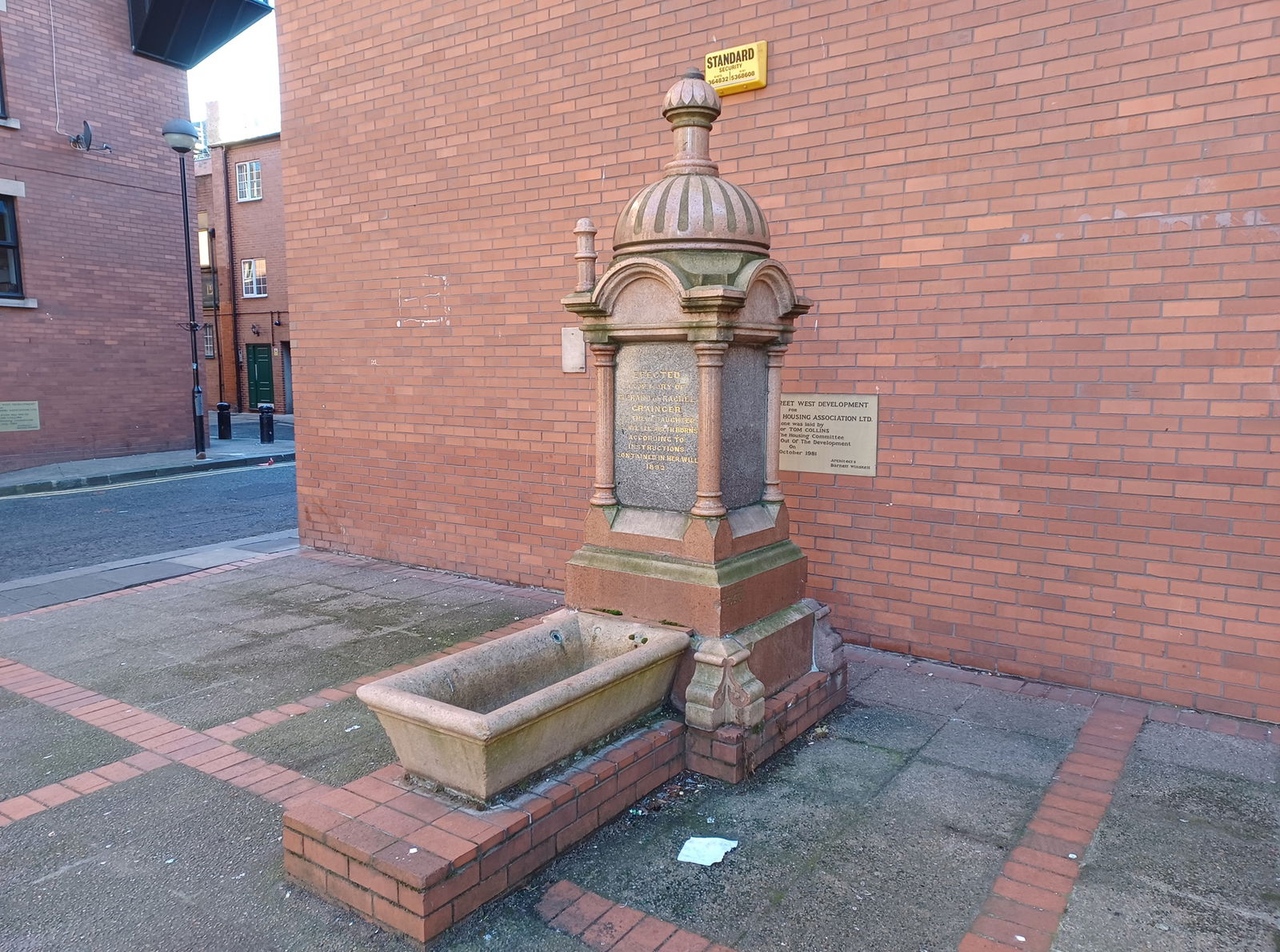 Richard Grainger Memorial Fountain
Fountain
Newcastle City Centre
Tyne And Wear
A memorial fountain dedicated to Richard Grainger, the builder famous for his partnership with architect John Dobson.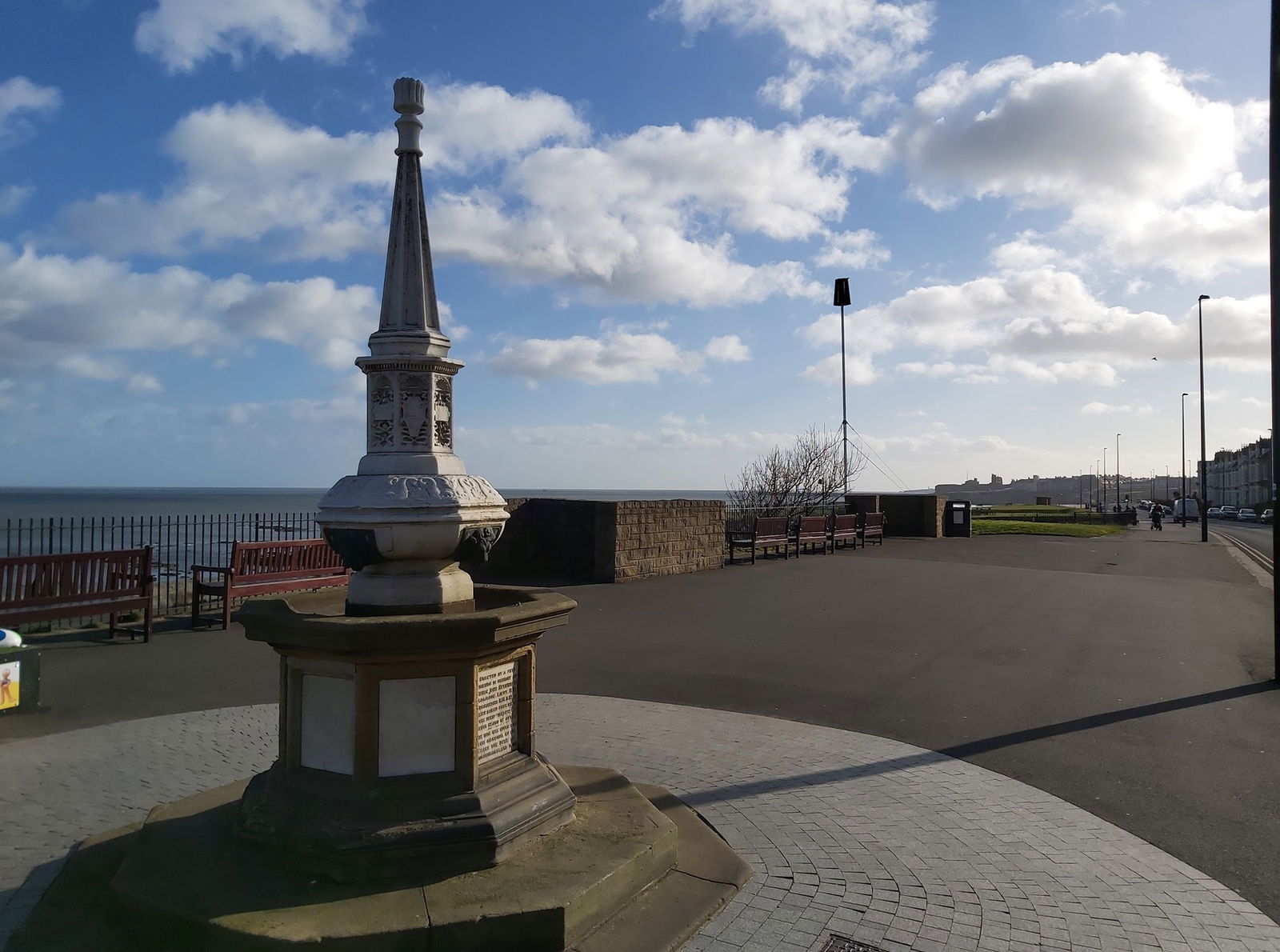 Adamson Memorial Drinking Fountain
Fountain
Cullercoats
Tyne And Wear
A 19th century fountain dedicated to Bryan Adamson, a lieutenant of the HMS Wasp that was lost at sea.
Dr Trotter's Memorial
Fountain
Bedlington
Northumberland
Fountain commemorating Doctor James Trotter, local councillor known as 'Mr Bedlington' during Victorian times.
Find Walks To Alnwick Pants
Find which walks will visit Alnwick Pants and plan your next adventure.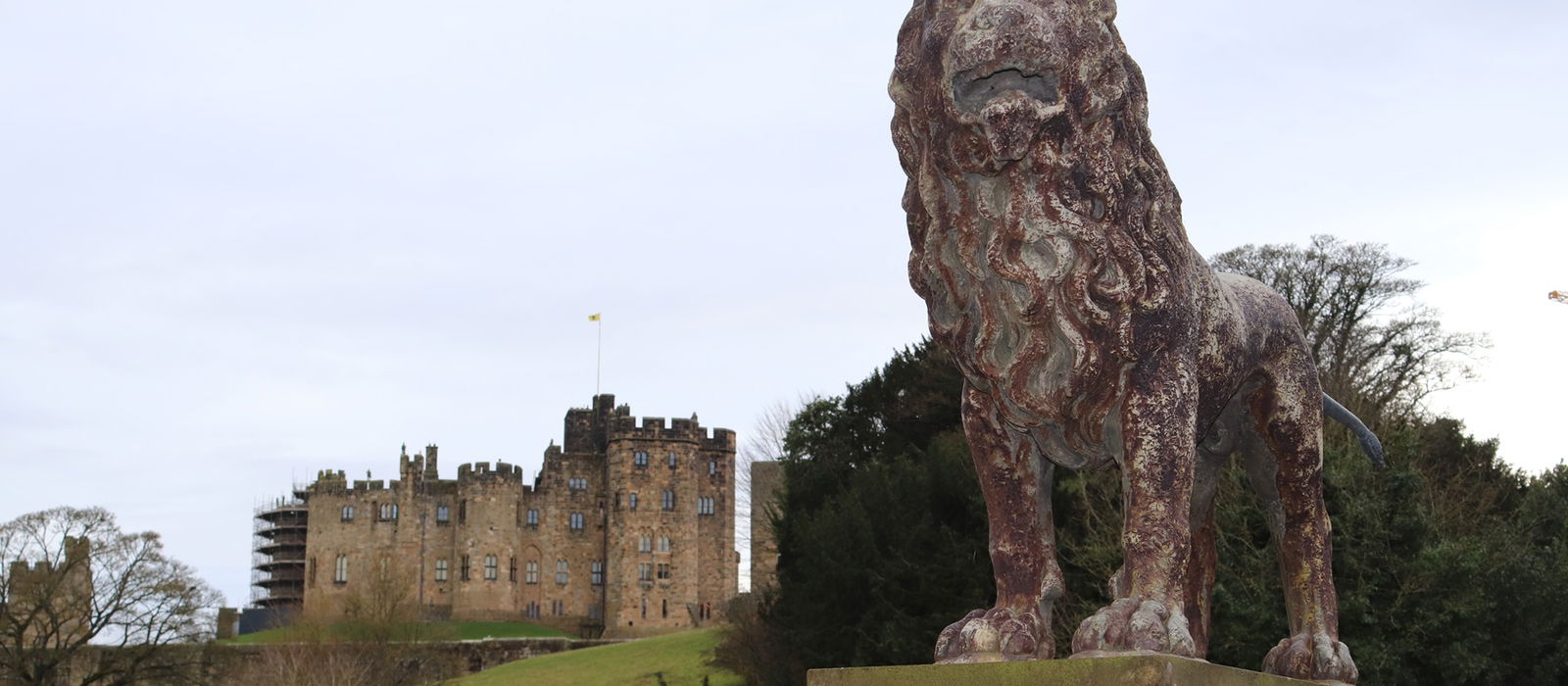 Alnwick Riverside And Railways
14km (9 miles)
Alnwick
Northumberland
A walk from Alnwick Castle following the river Aln and then back near the old railway.
Find Us On Facebook
We post all our new places daily on our Facebook Groups page, so join the group today and be notified when we add a new place.
Join Our Facebook Group