Fatlips Castle
Tower In Jedburgh, Borders
A beautiful pele tower perched on Minto Crags peaking out of the trees.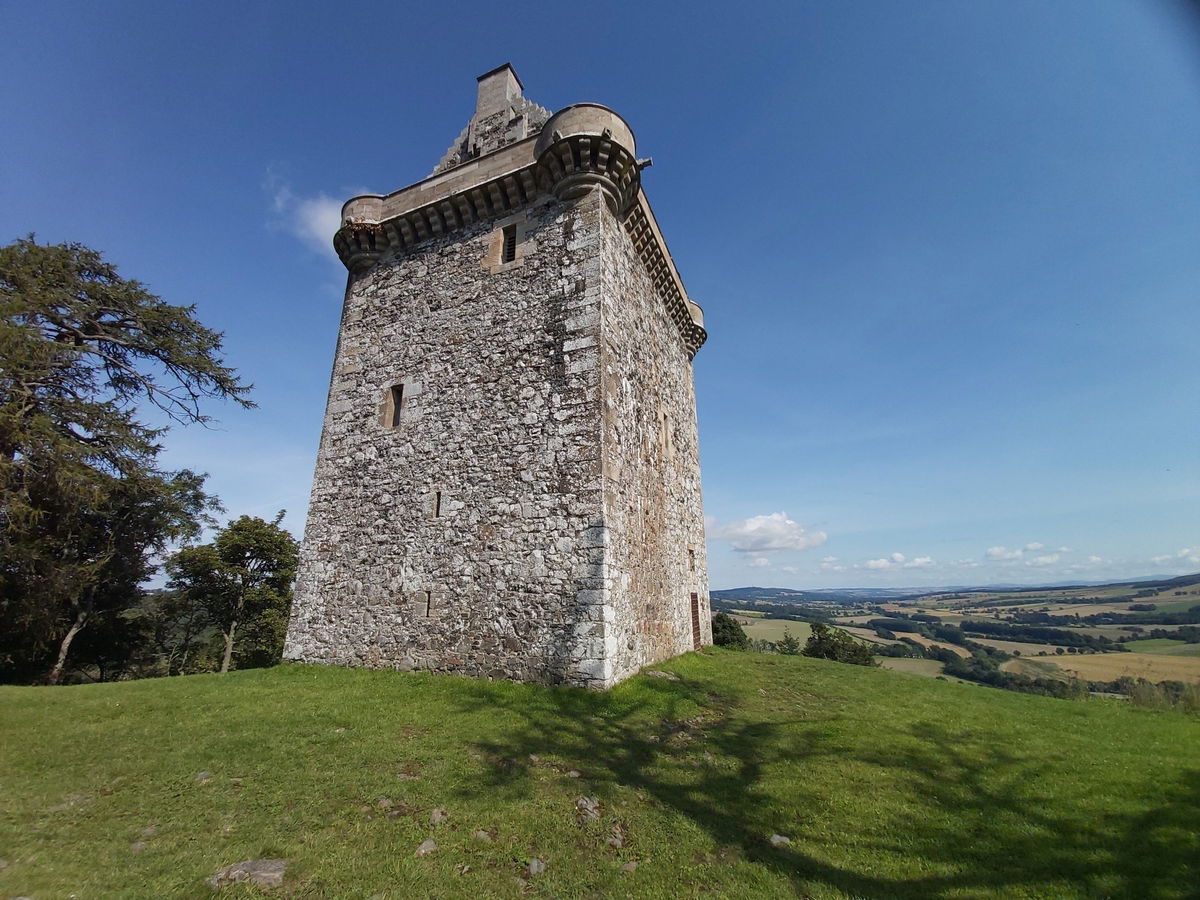 For those who know me, I love a pele tower up a hill, so the first thing I do when visiting an area is to have a bit of a Google to see what is nearby. On our trip to the borders, there were obviously a few, due to the border reivers, but then a tower with the most amazing name popped up - Fatlips Castle.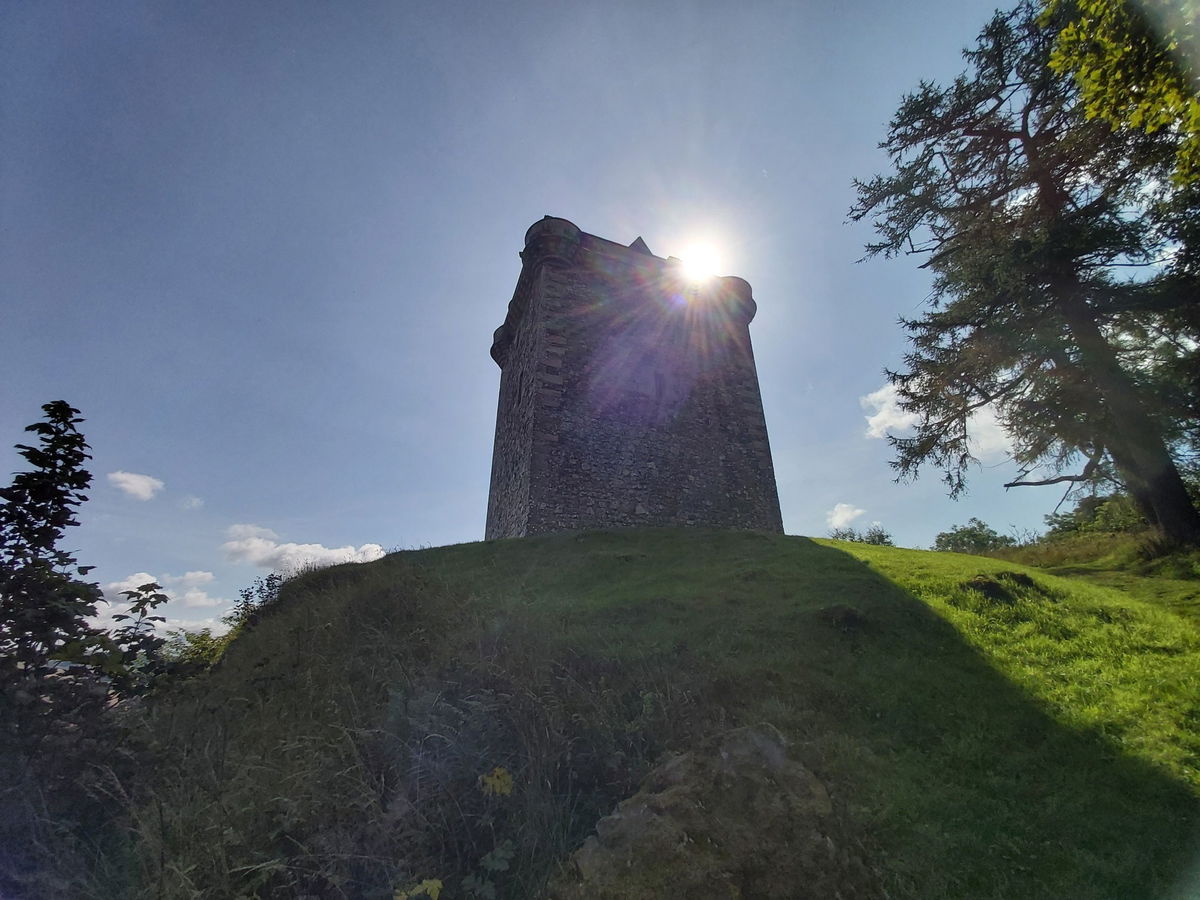 On our journey, we were the wrong side of the River Teviot so had to do a bit of loop to get to the castle, but in doing so, we had amazing views as it peeked through the trees, enticing us as we made our way closer.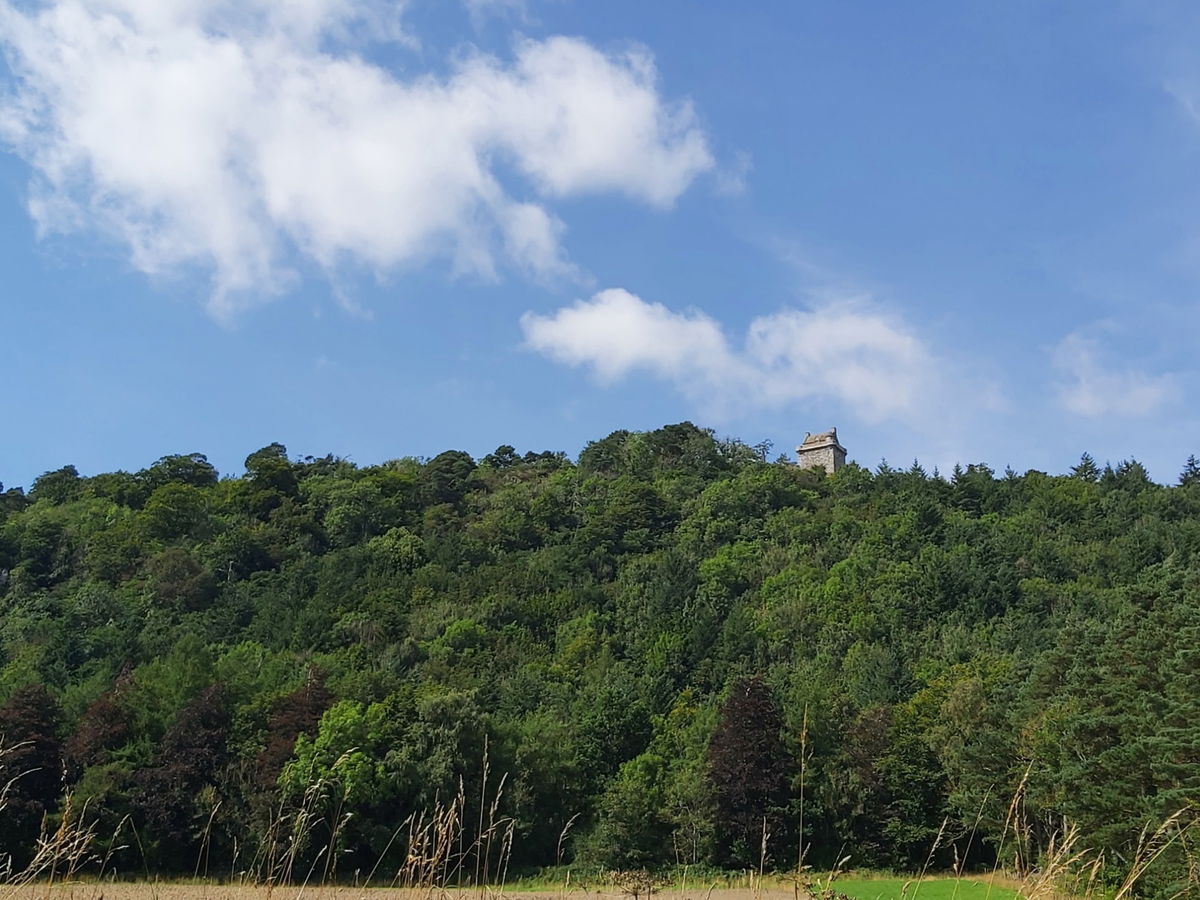 Parking at the base of the hill, there is a winding path taking you all the way to the top, but it's worth it as the castle emerges from the trees opening out on breath-taking views.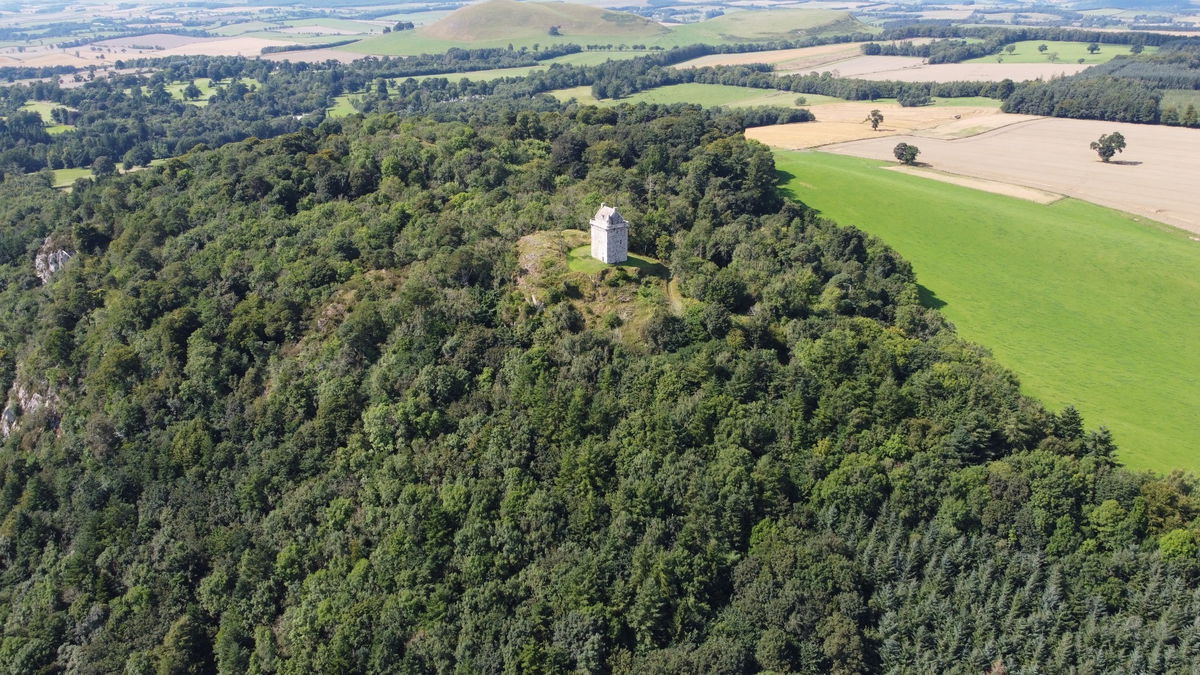 Perched up on Minto Crags in Roxburghshire, this 17m tall tower has gone by many names including Minto Castle, Catslick Castle and Mantoncrake Castle, although we like its current name best.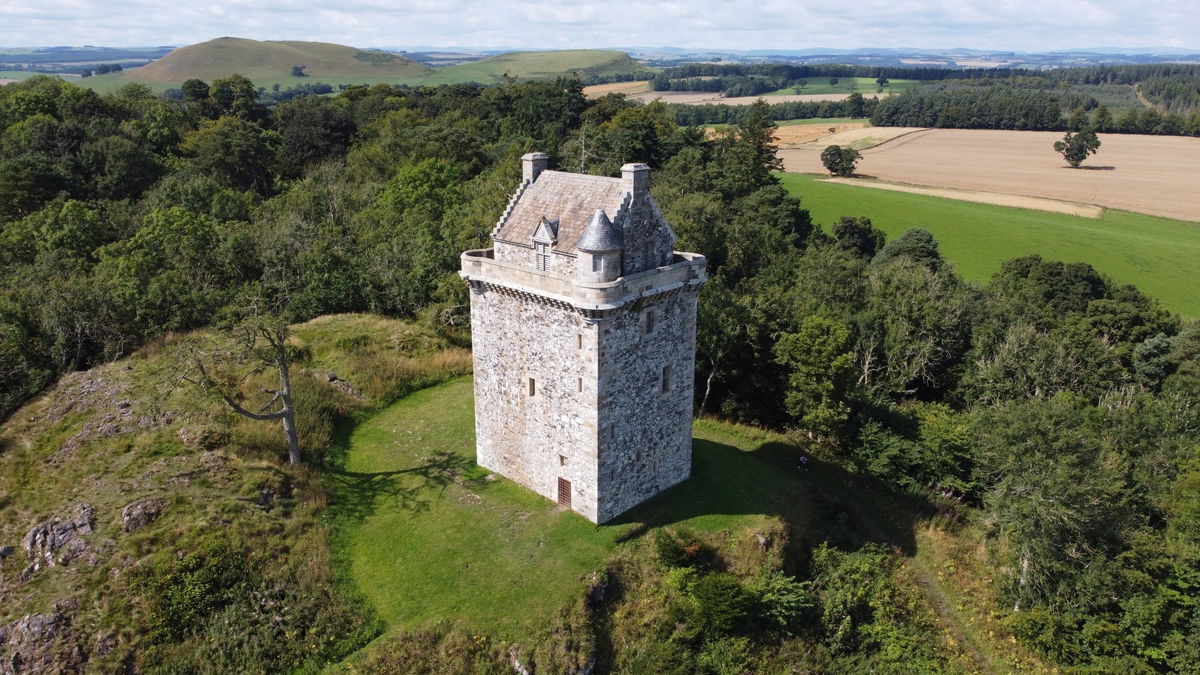 We've written aplenty about the skirmishes taking place along the borders with a lot of the places on the Fabulous North website being fortified against border reivers. Fatlips Castle was the fortress of Turnbull of Barnhill, well known border reivers and was built sometime at the beginning of the 16th century.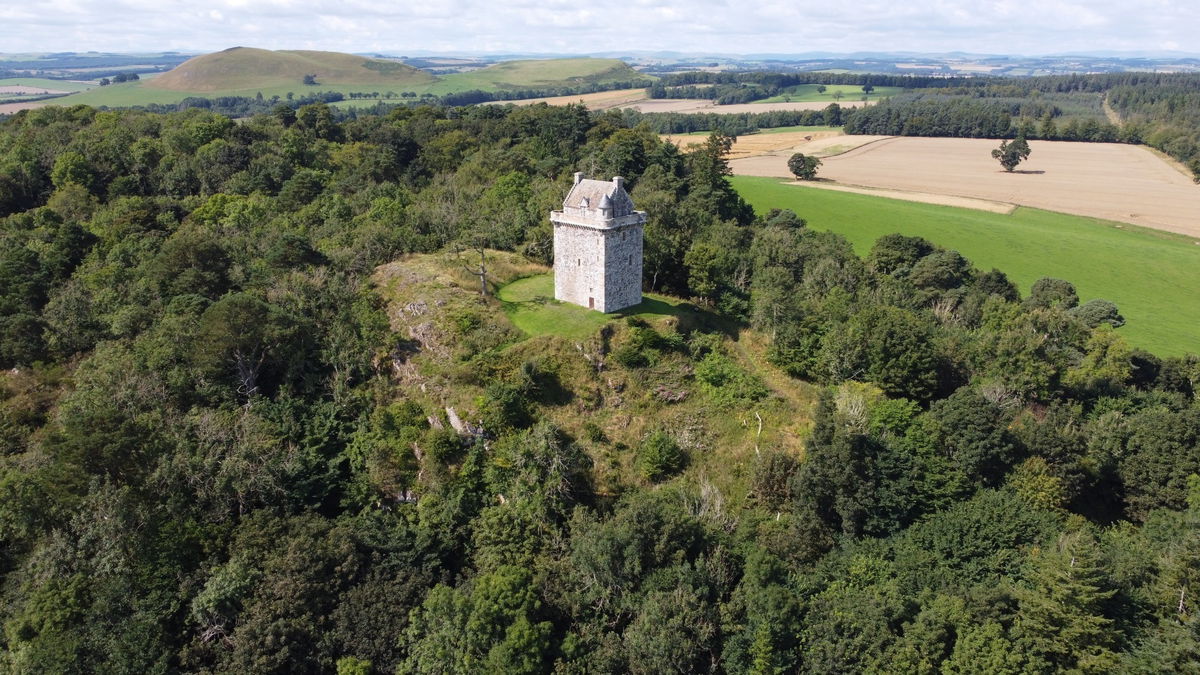 However Lord Hertford destroyed the castle during his pursuit of Mary Queen Of Scots in 1545. He was sent by King Henry VIII as she was betrothed to his son Edward VI.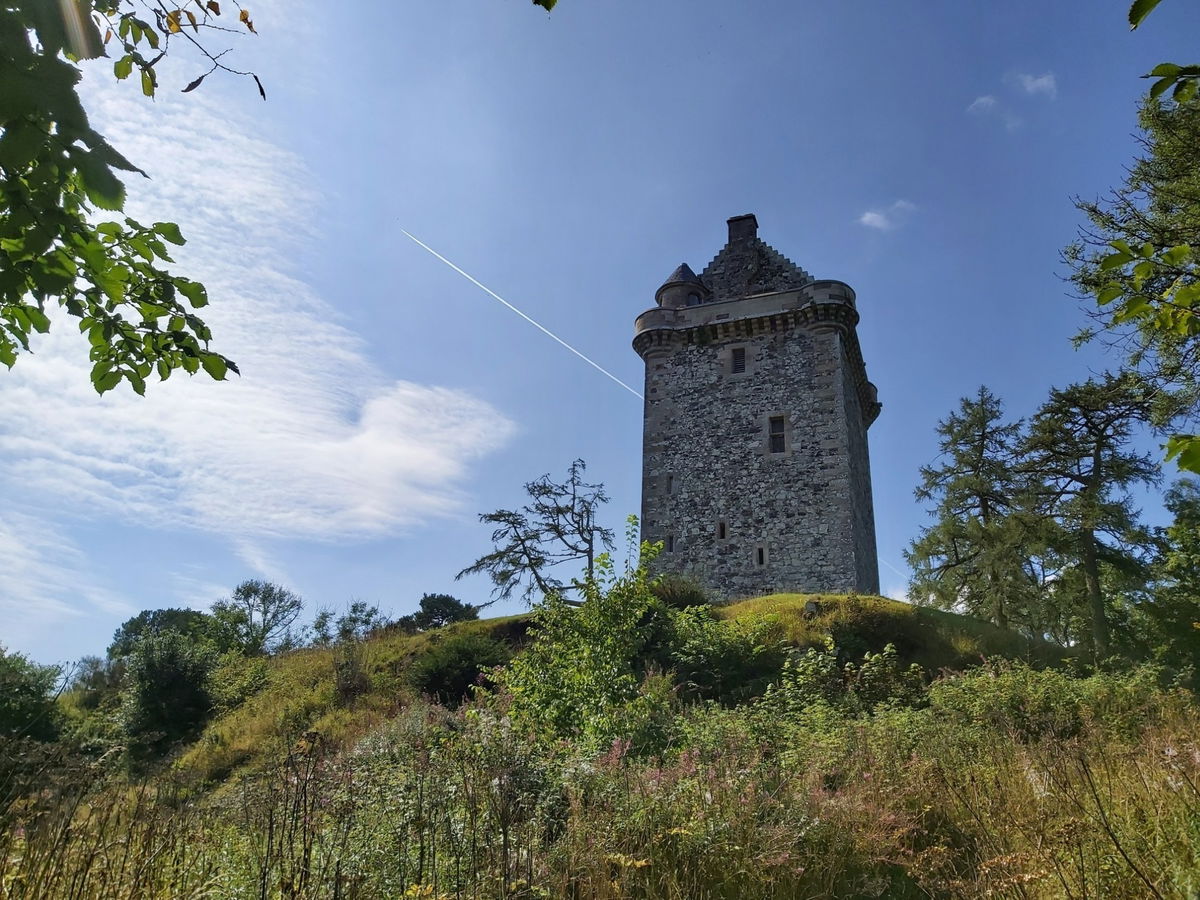 After the Turnbulls had vacated, Sir Gilbert Elliot purchased the castle in 1705 and his family became known as the Earls of Minto. Then 150 years later the castle had a lot of restoration work done by Sir Robert Lorimer with it eventually being used as a private museum and shooting lodge right up until 1960.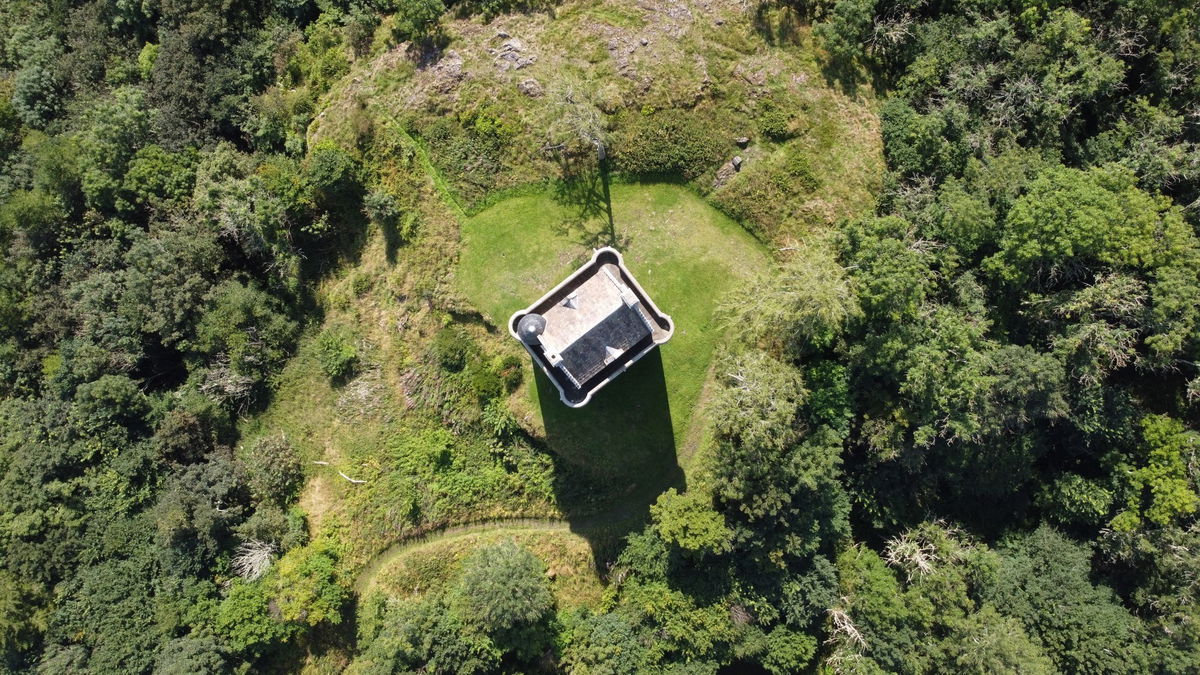 Now I know you have been avidly reading this post looking for why on earth it was named Fatlips and you won't be surprised to hear that there are a number of explanations.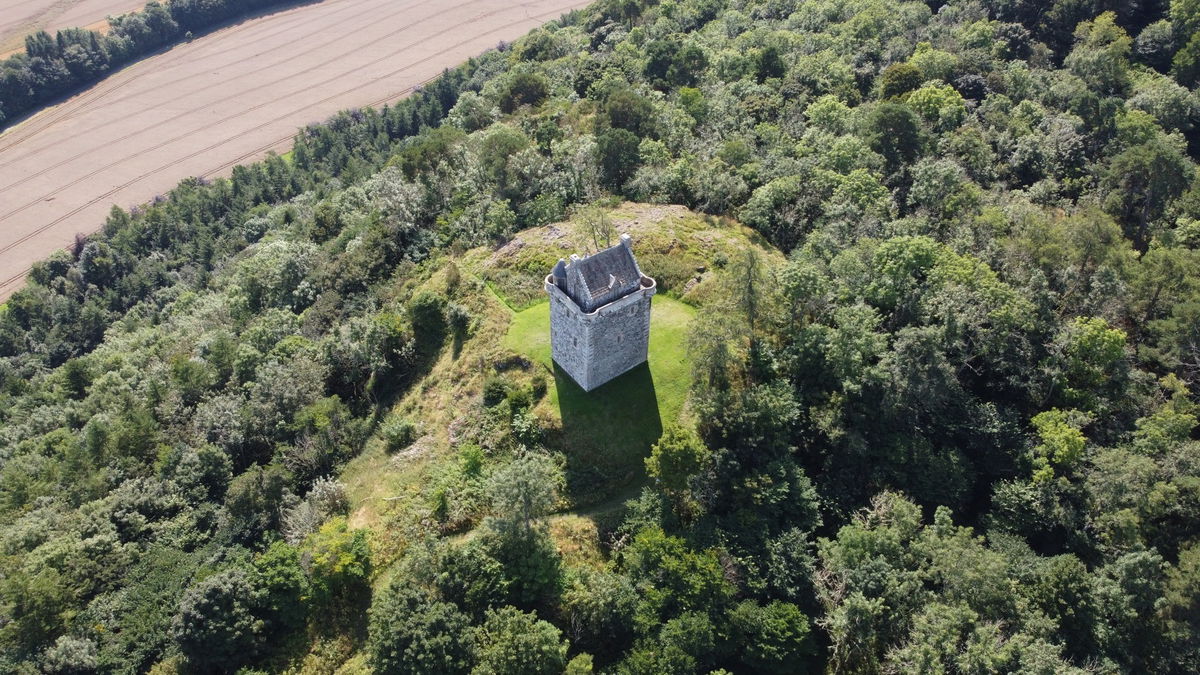 My favourite is that there used to be a castle goat nicknamed Fatlips who would bleat loudly if it saw any approaching English. How it knew the difference in nationality, nobody knows!
A more mysterious explanation is that is was named after a spirit dwelling in Dryburgh Abbey. A hermit woman living in the abbey ruins claimed that "Fatlips stamped the moisture away from the ground where she slept with his heavy iron boot".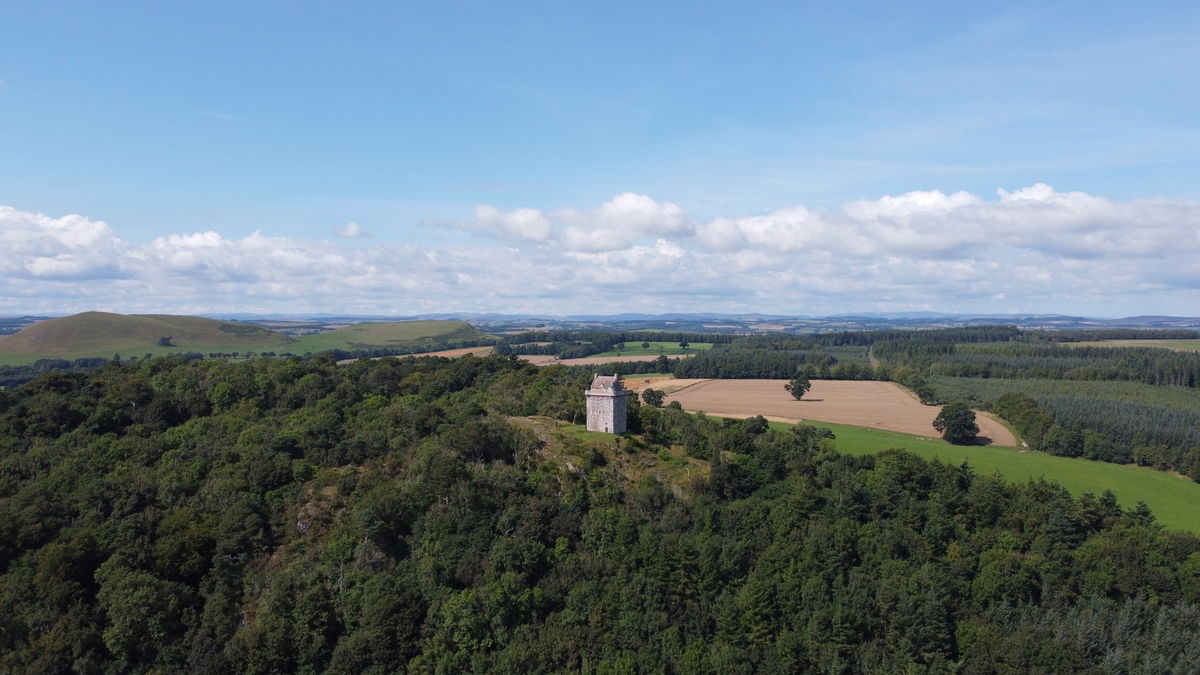 The more common justification is that "Fatlips" was a form of decent greeting where gentlemen would kiss ladies upon entering the castle. Probably named after them puckering up!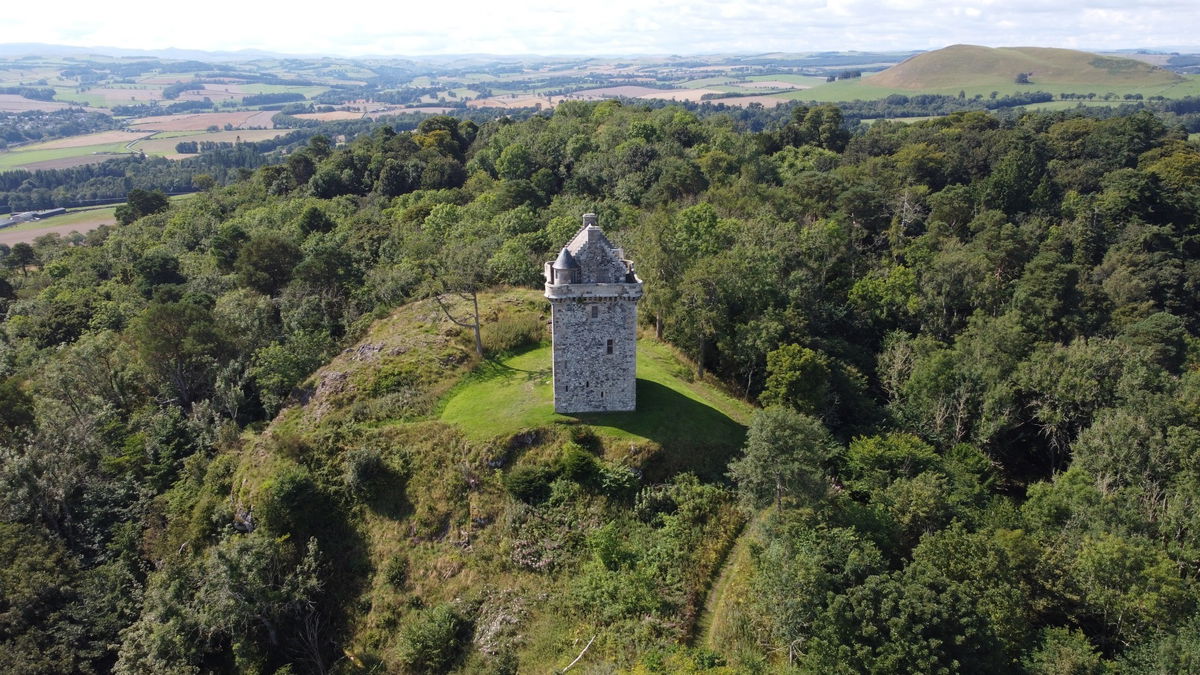 The castle has recently been refurbished and although you can visit it from the outside, it is a private residence, so please be respectful as usual.
There is a clear track to walk through the woods up the hill, but would recommend a sturdy pair of shoes.
Or why not just enjoy a short video from Red5 drone.
How To Find Fatlips Castle
Where To Park For Fatlips Castle?
Show Parking On Google Maps
Lat / Long
55.478506, 55.478506
What three words
We parked on a little side road of the main forest road where there was a verge enough for a couple of cars.
Contributed by Simon Hawkins
Thanks for checking out this place on the Fabulous North! I do enjoy a wander out in to the countryside trying to find hidden gems that not many people know about. You can't beat a rogue Pele tower up a remote hill or a mysterious stone circle or a stunning waterfall secluded in a forest.
More Places from Simon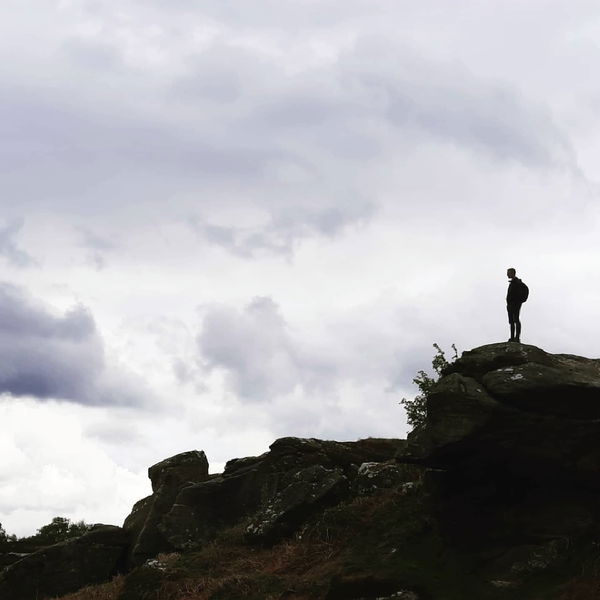 More Places In Jedburgh
Find more fabulous places in Jedburgh, Borders and if you know of a place we haven't listed, then let us know.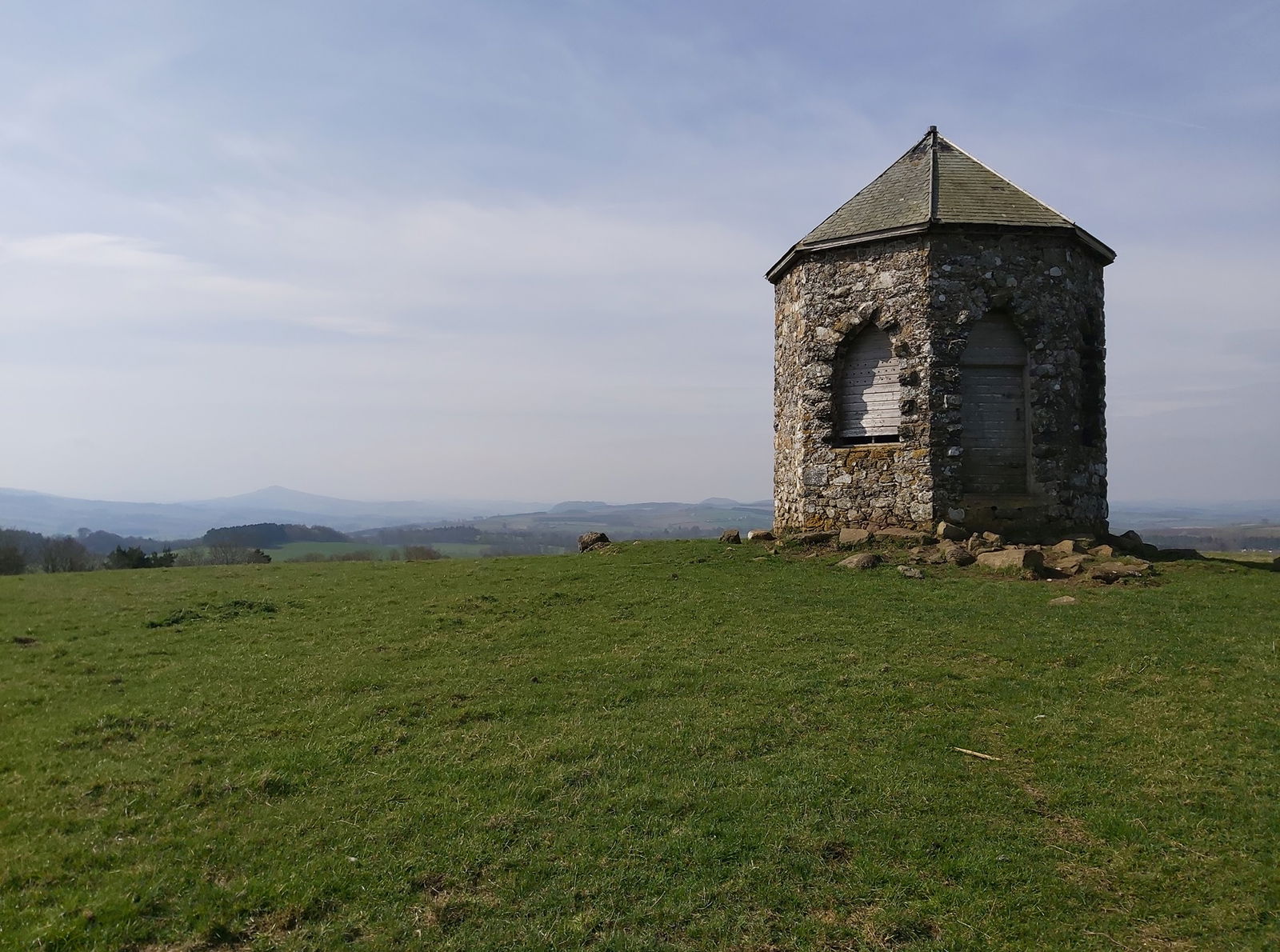 Baron's Folly
Folly
Jedburgh
Borders
An octagonal summerhouse on Down Law in Ancrum near Jedburgh built by Robert Rutherford who was a Baron of the Russian Empire.
Greyfriars Garden
Religious Place
Jedburgh
Borders
Remains of a 15th century friary in the heart of Jedburgh.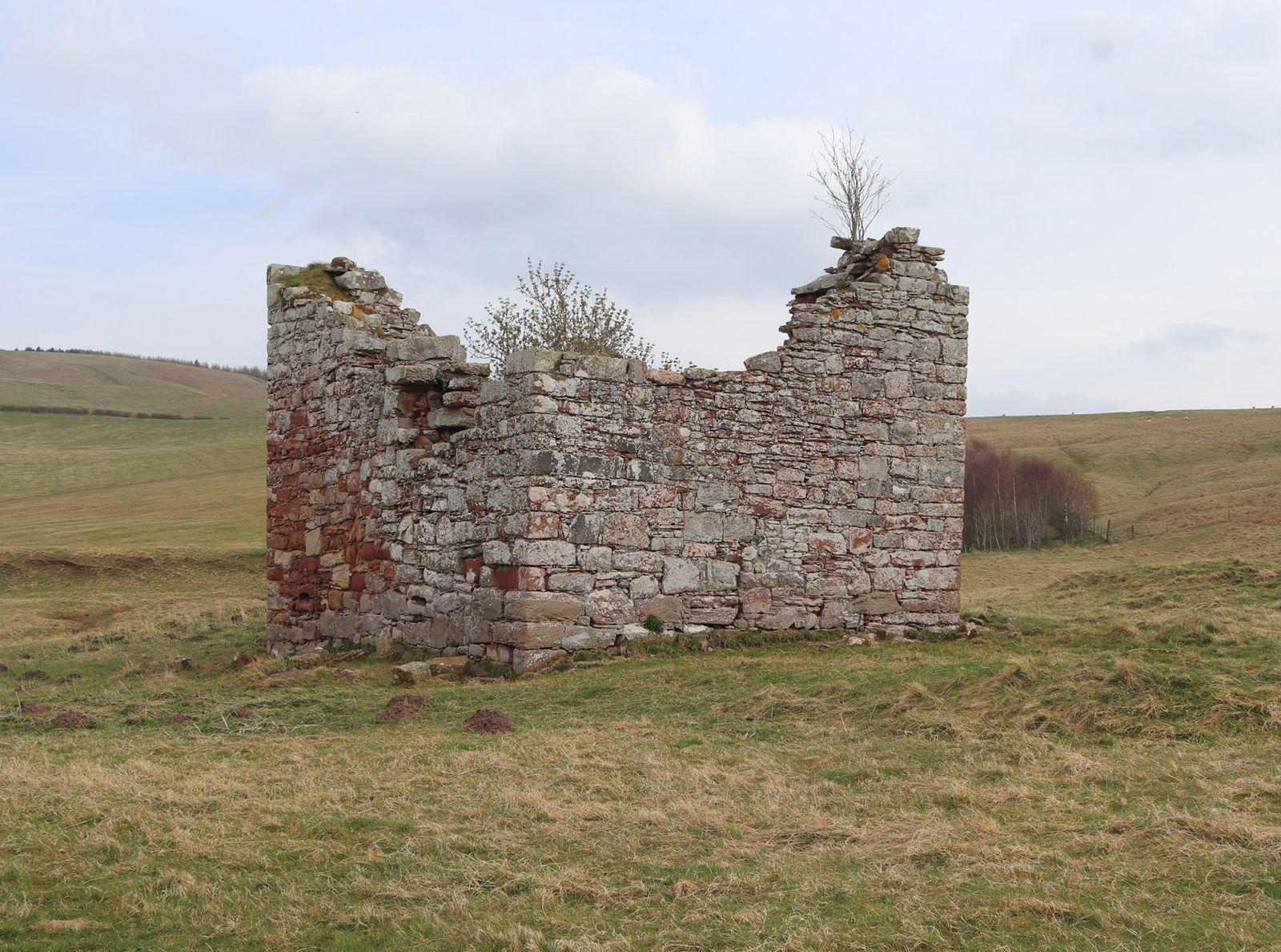 Fulton Tower
Tower
Jedburgh
Borders
A 16th century ruined tower house belonging to the Hume family, who were a powerful Border clan.
More Towers
So this tower wasn't enough and you want more? Don't worry we have you covered.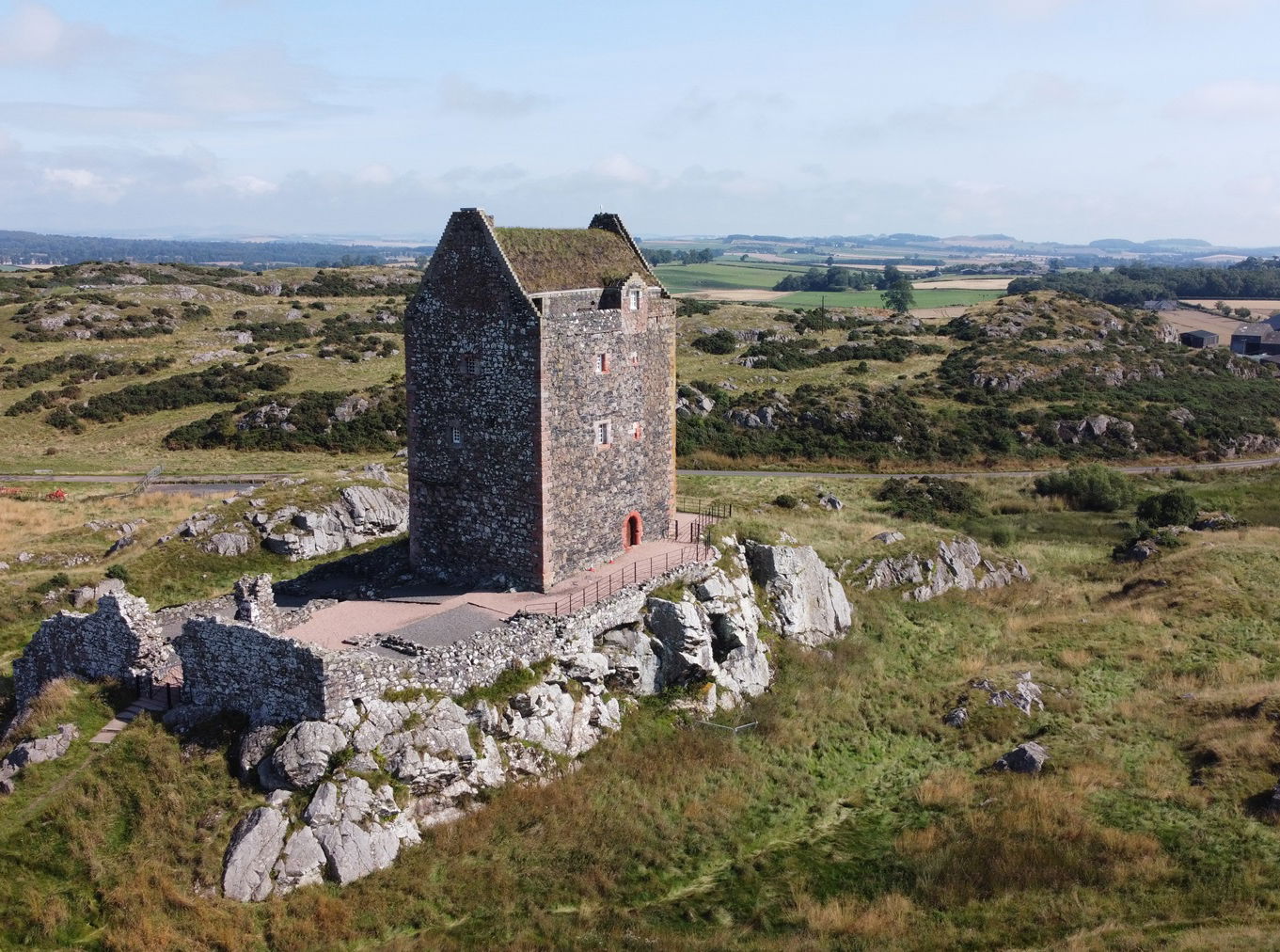 Smailholm Tower
Tower
Kelso
Borders
A beautiful tower sitting atop the crag of Lady Hill near Kelso.
Penrith Beacon
Tower
Penrith
Cumbria
A beacon that when lit would warn the neighbouring villages of an impending attack!
Duddo Tower
Tower
Duddo
Northumberland
A ruined tower sitting on a crag just around the corner from the Duddo Stones.
Find Us On Facebook
We post all our new places daily on our Facebook Groups page, so join the group today and be notified when we add a new place.
Join Our Facebook Group