Smailholm Tower
Tower In Kelso, Borders
A beautiful tower sitting atop the crag of Lady Hill near Kelso.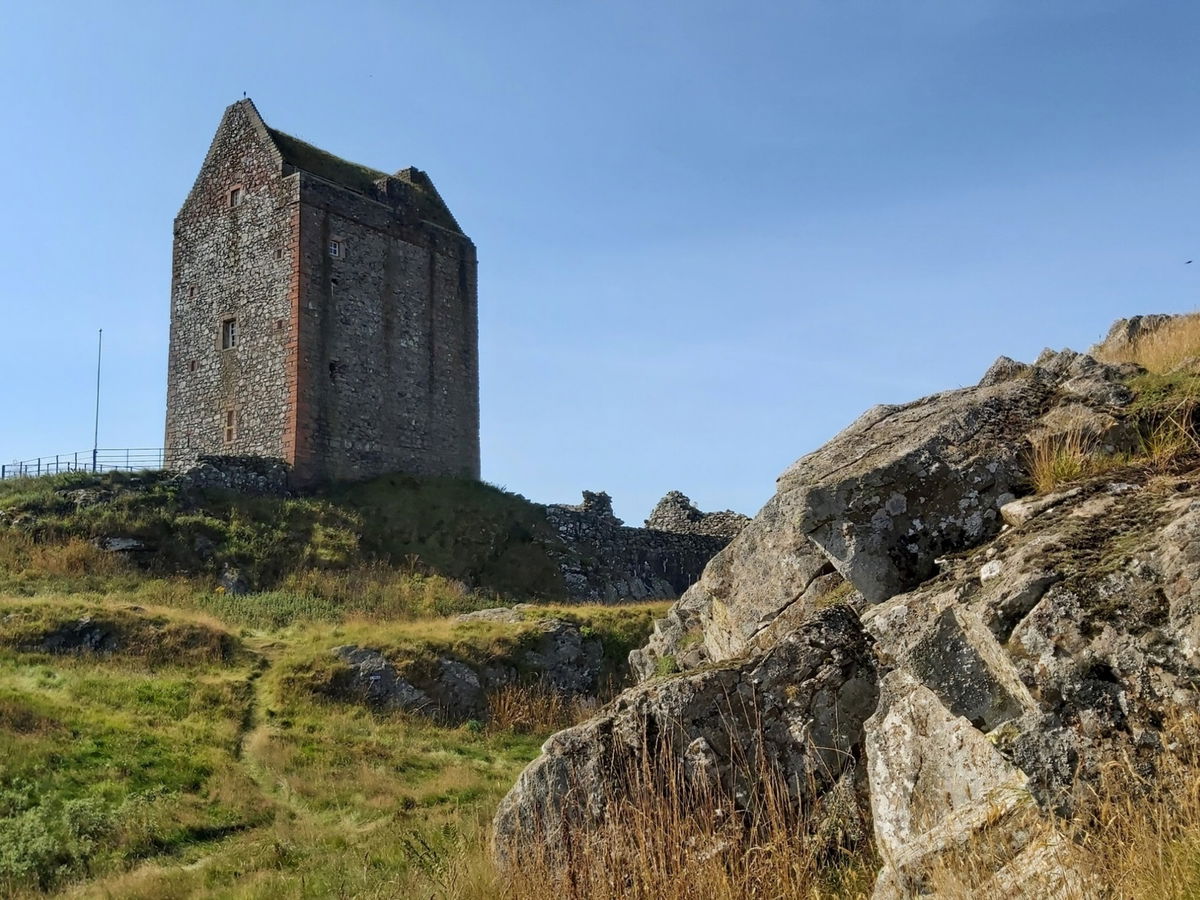 One of my absolute favourite things to find when out on adventures is a tower or ruin in the middle of absolute nowhere and Smailholm Tower is another perfect example.
Sitting atop the crag of Lady Hill near Kelso this stunning 20m high building is so picturesque in its surroundings that is was too difficult not to take way too many photos!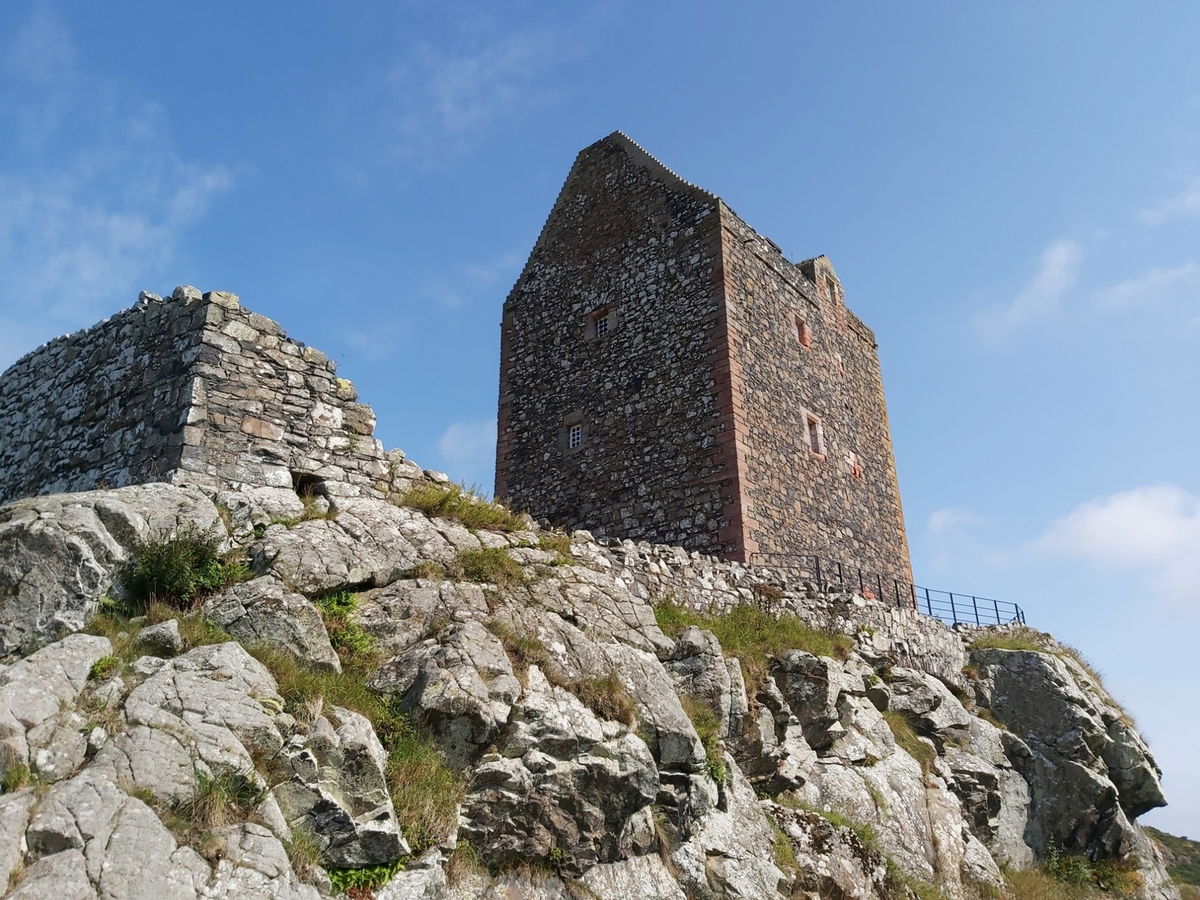 Built in the late 15th or early 16th century Smailholm Tower has its name derived from old English meaning Small Island. With it being positioned along the border it had its share of attacks from the English with three skirmishes in the 1540s alone, one of which was from a garrison of soldiers from Wark Castle.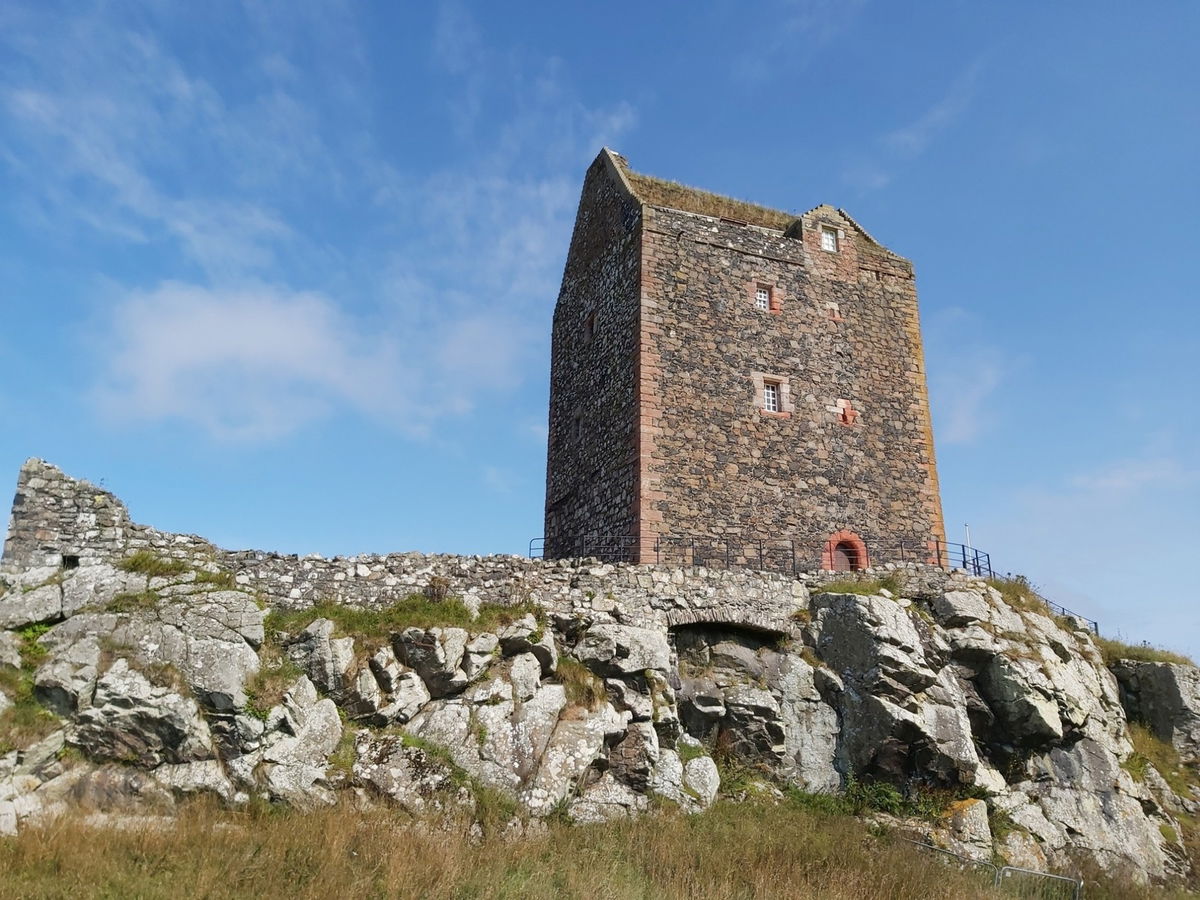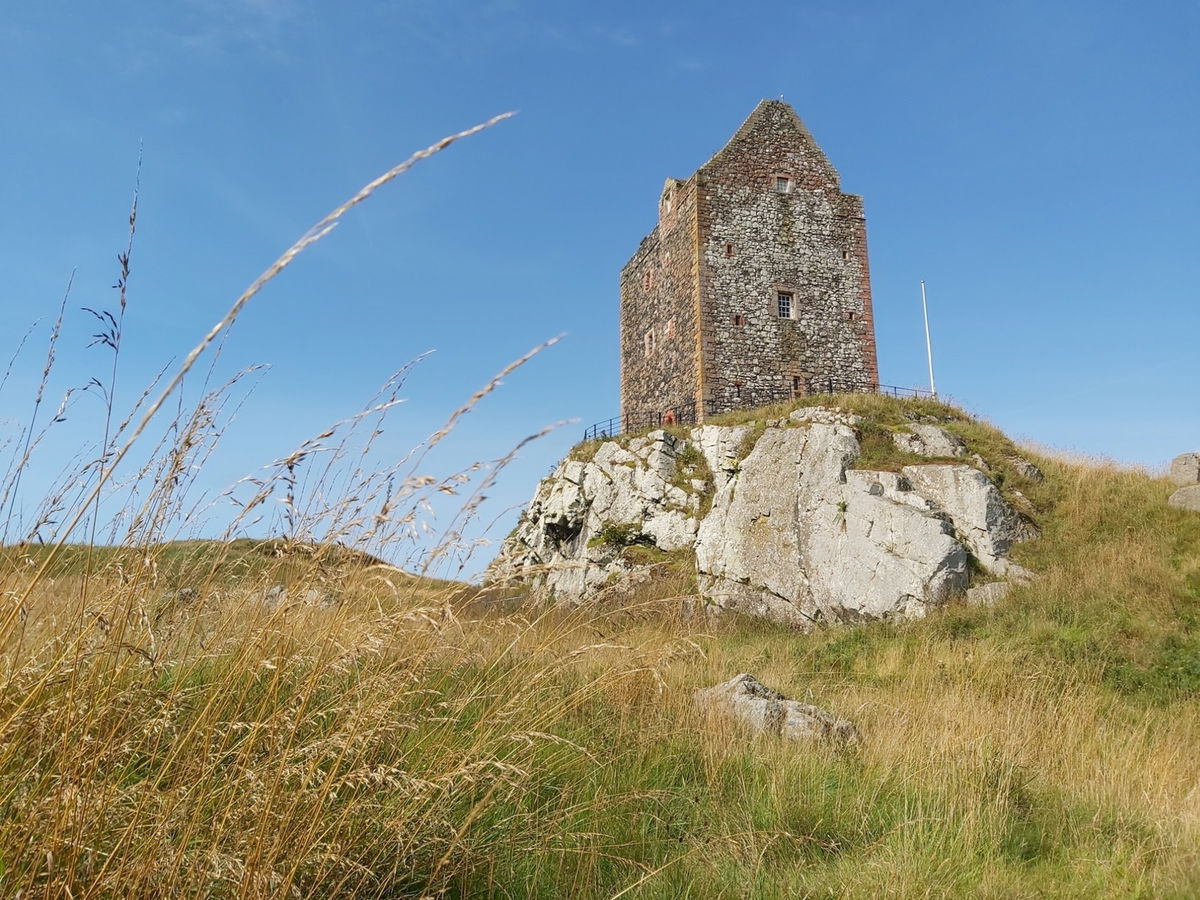 The famous Scottish poet, Walter Scott spent some of his youth at Sandyknowe farm next to the tower and Smailholm provides the setting for his ballad The Eve of St John and also Marmion, a historical romance which concludes with the Battle Of Flodden.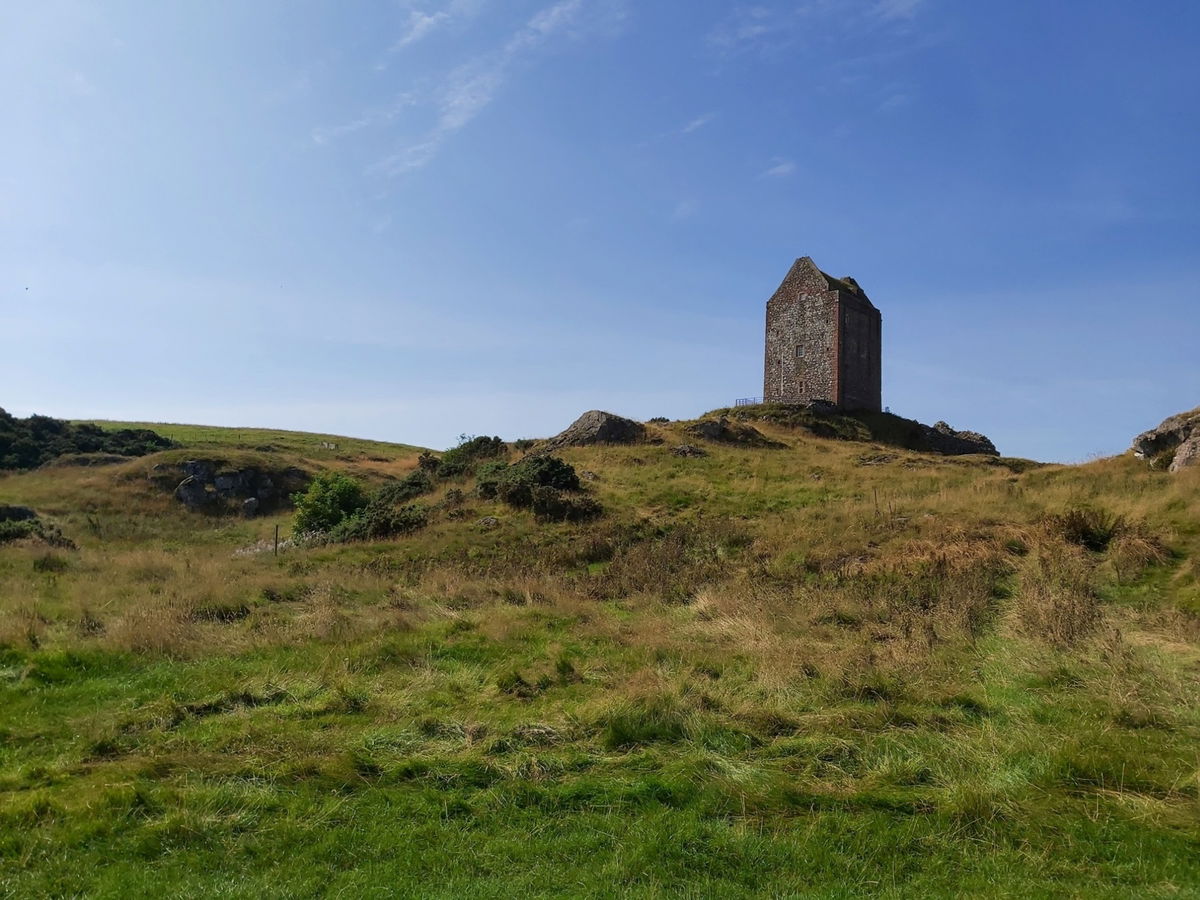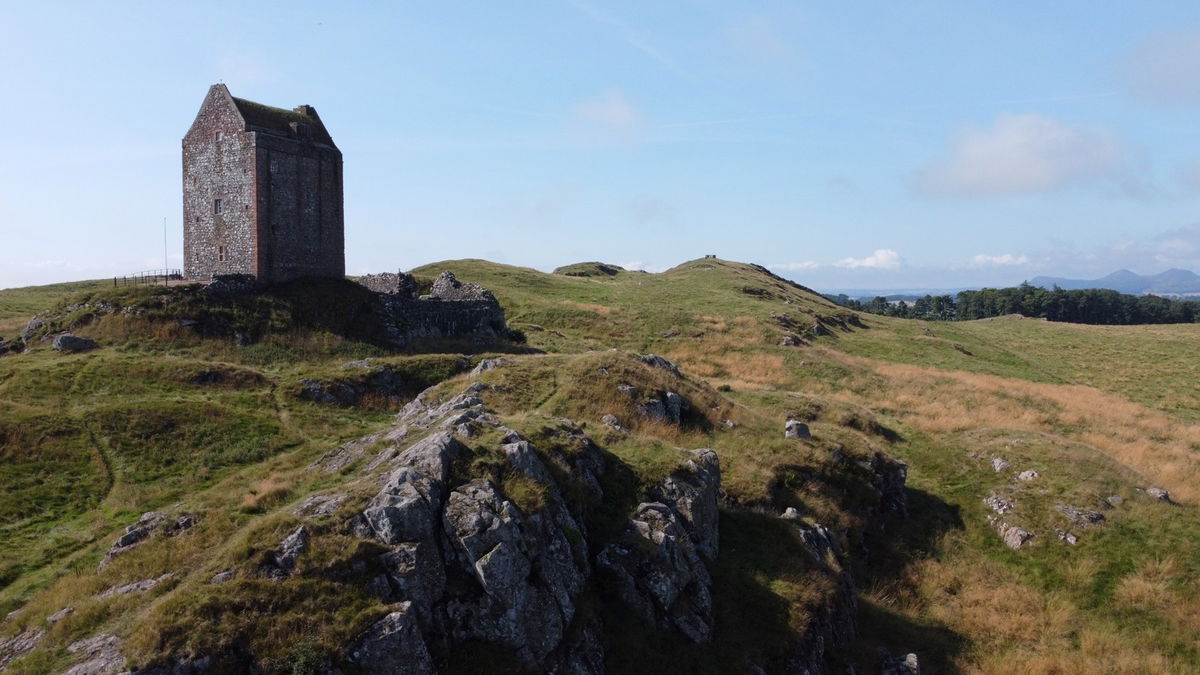 Looking at the photographs you can see there the remains of a chapel and some outbuildings including the remains of a barmkin wall. Outside of the wall would have been stables, cattle enclosures and cottages. There was also a mill so site as you can still spy a millpond nearby.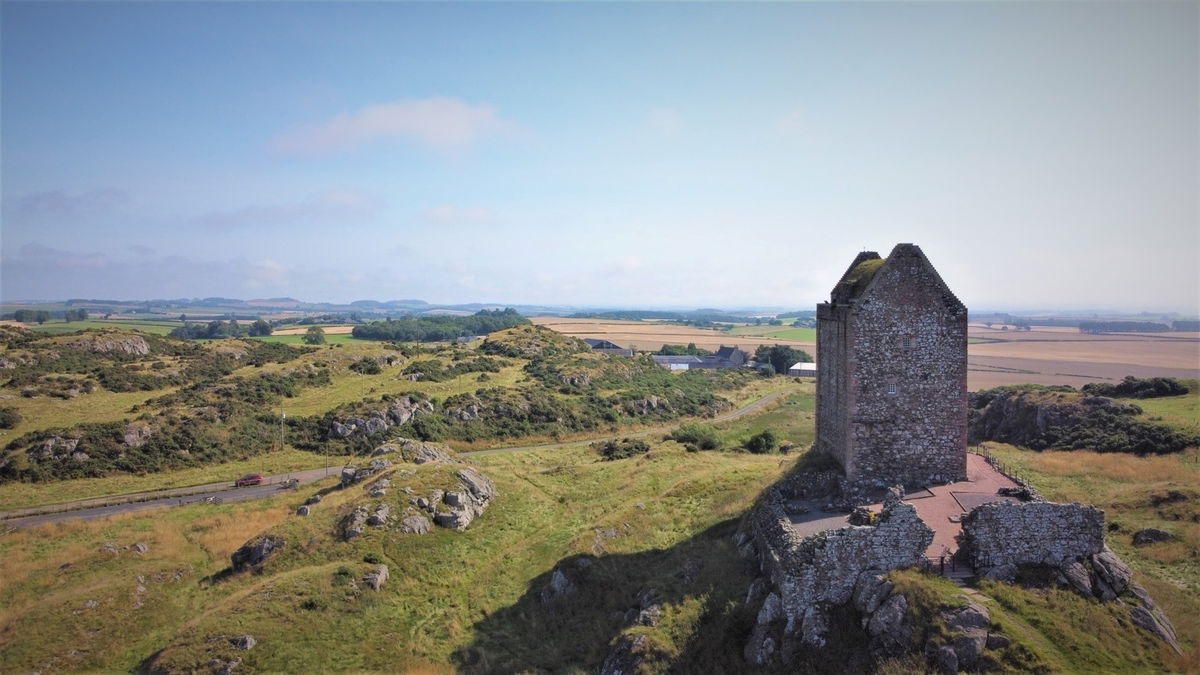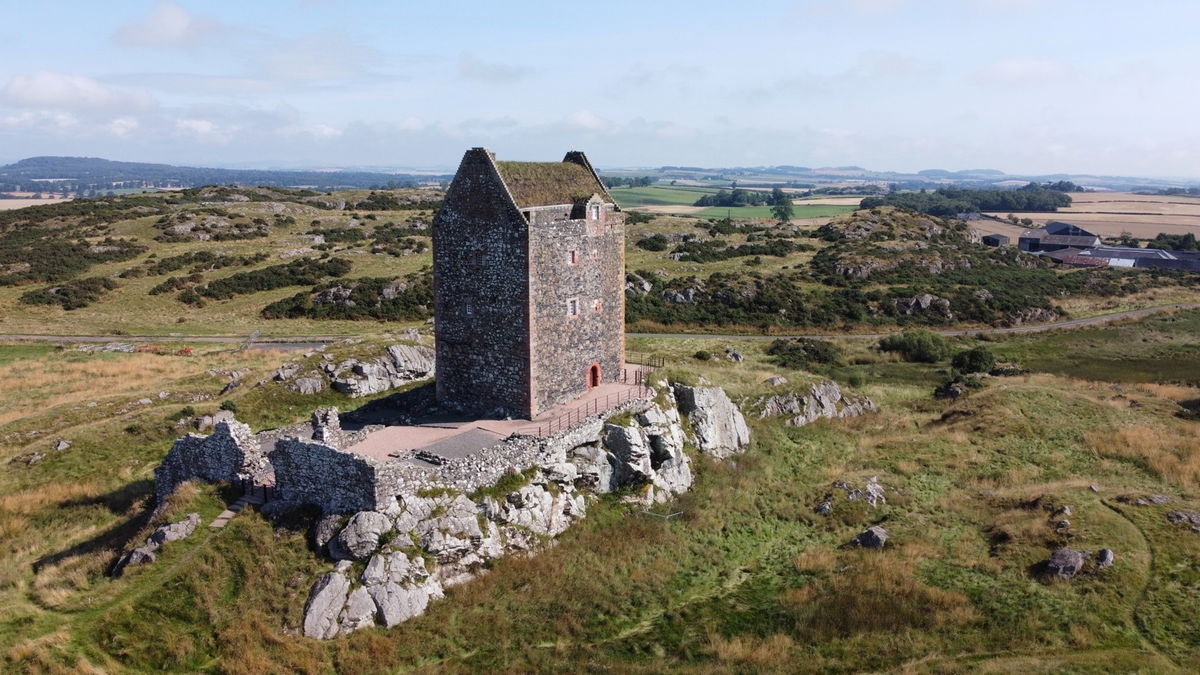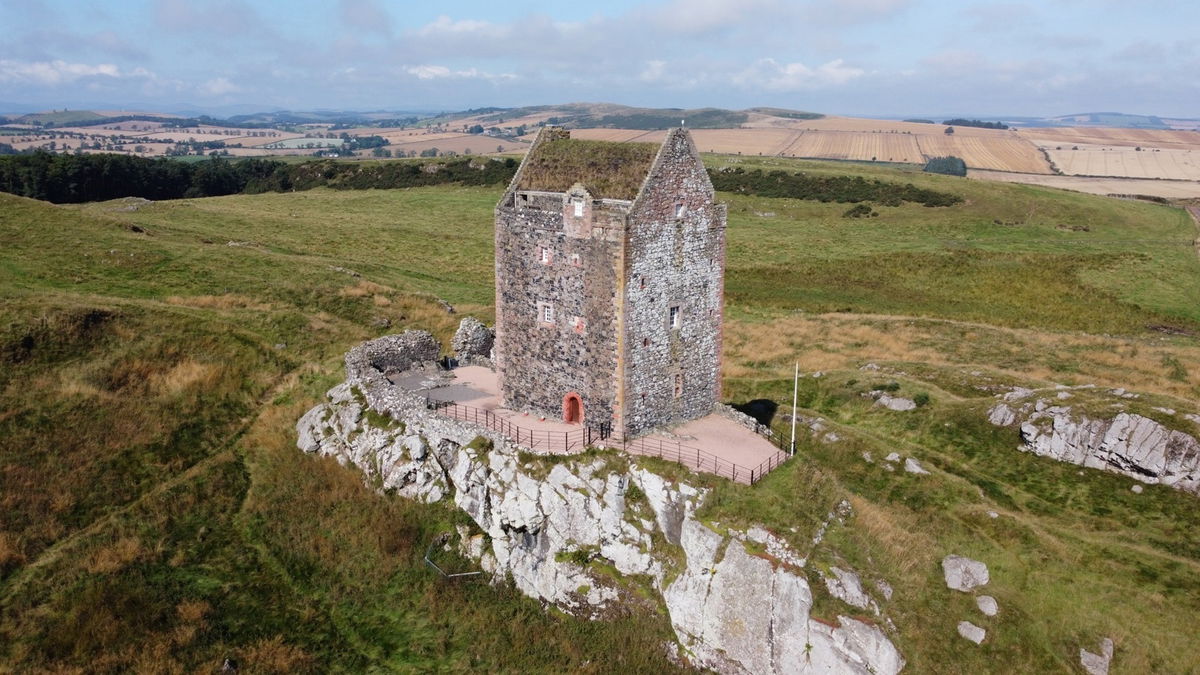 The tower is now a museum for with information and visitor displays about the tower and Walter Scott, although it was closed when we visited. It's even possible to spy Bamburgh Castle from the battlements.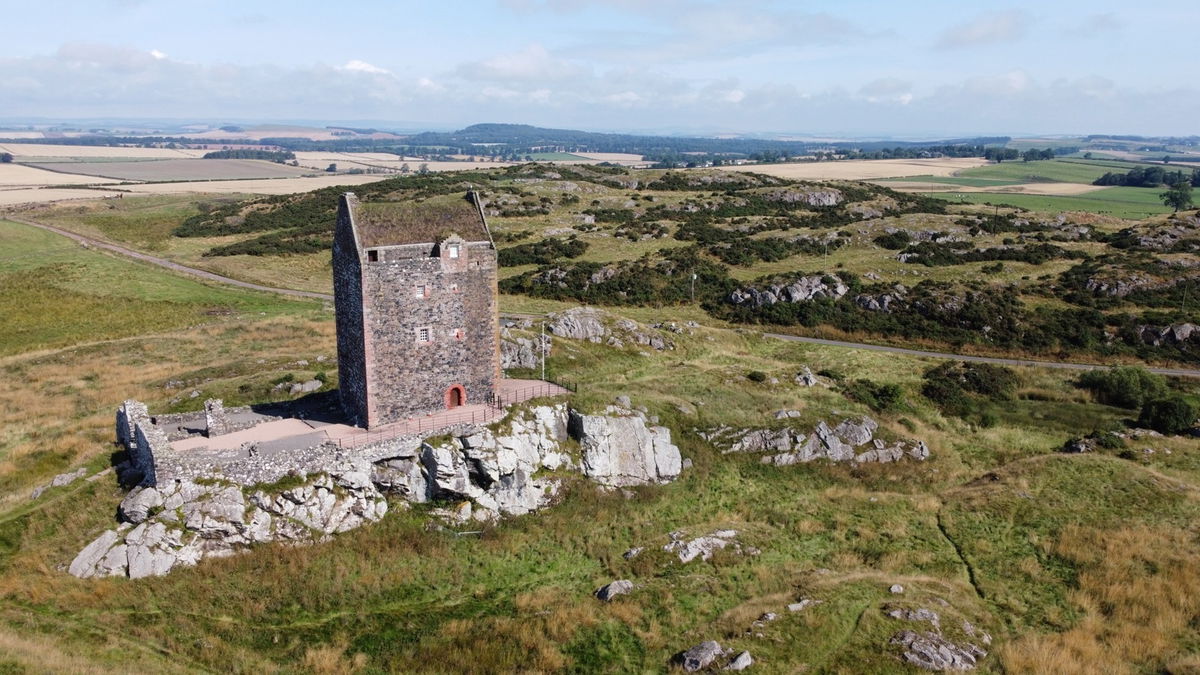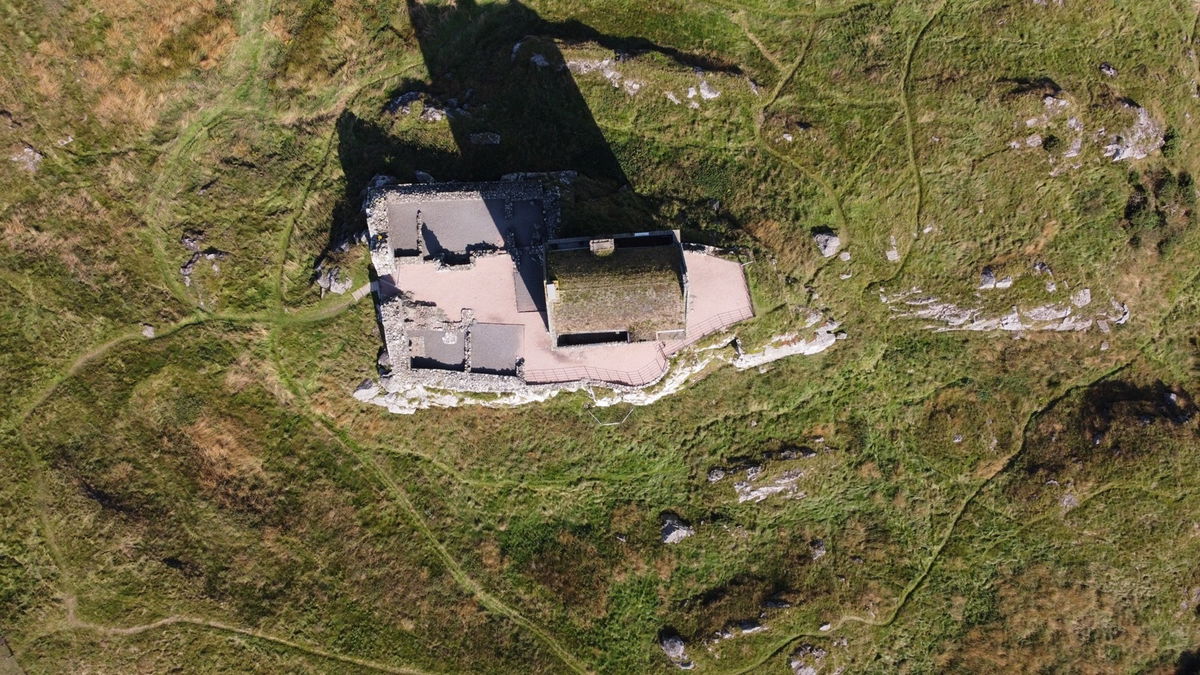 As usual we sent up Red5 to get some aerial footage.
The first day we visited it was really misty, so we had to visit a day or so later for the above photos and video. Here are some of the shots from the first day. Still speculator although a little eerie.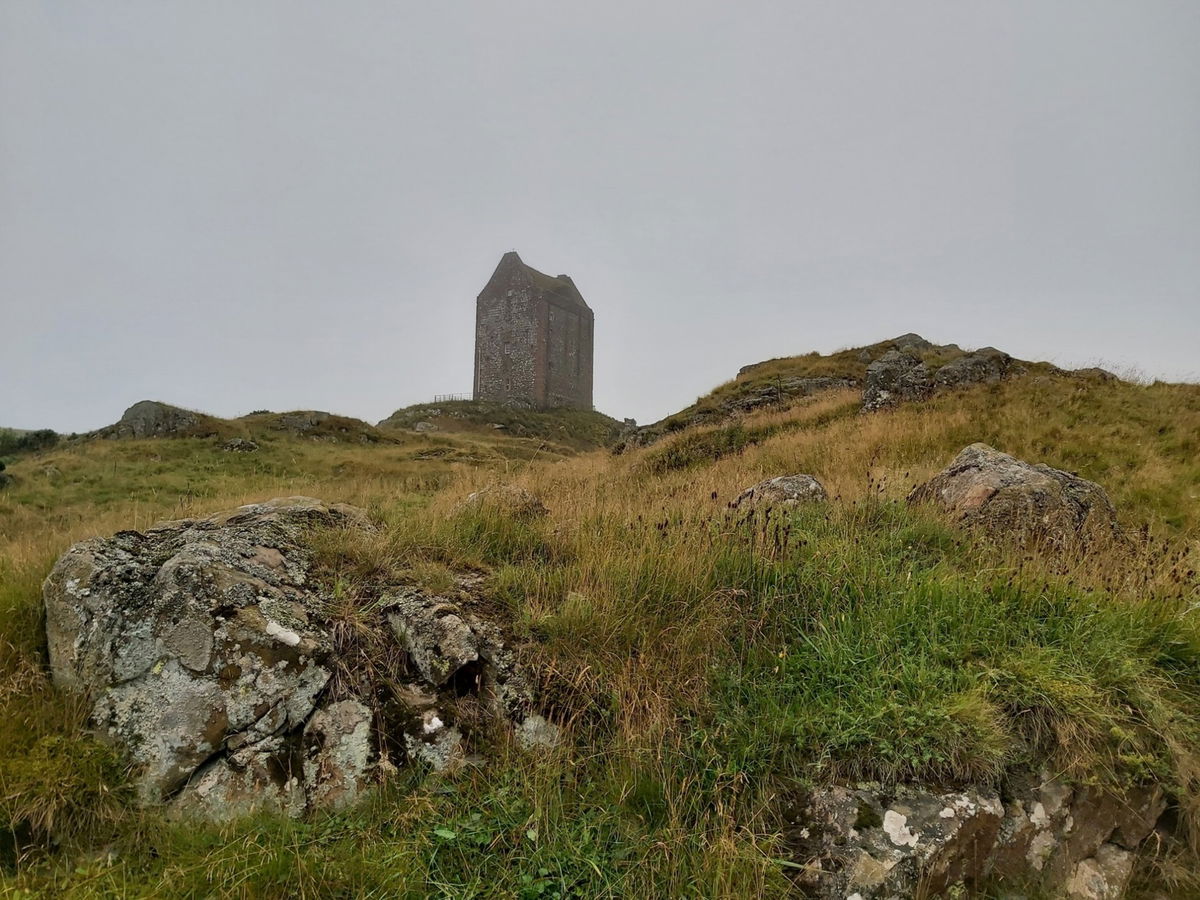 How To Find Smailholm Tower
Where To Park For Smailholm Tower?
There is a dedicated car park for the tower once you are through the farm buildings.
Contributed by Simon Hawkins
Thanks for checking out this place on the Fabulous North! I do enjoy a wander out in to the countryside trying to find hidden gems that not many people know about. You can't beat a rogue Pele tower up a remote hill or a mysterious stone circle or a stunning waterfall secluded in a forest.
More Places from Simon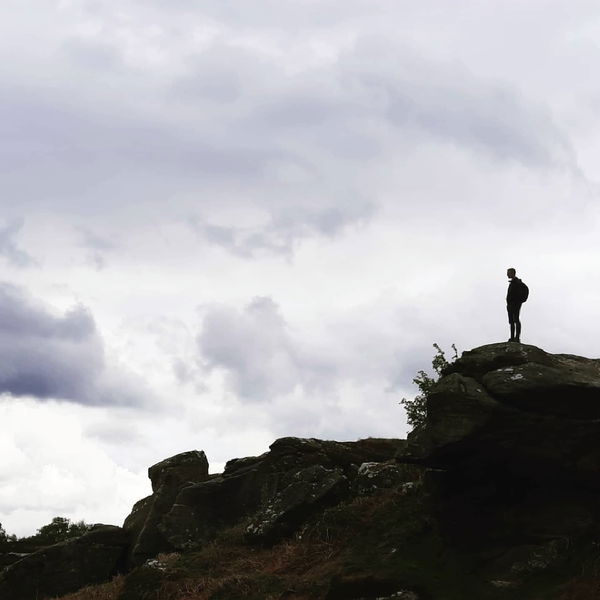 More Places In Kelso
Find more fabulous places in Kelso, Borders and if you know of a place we haven't listed, then let us know.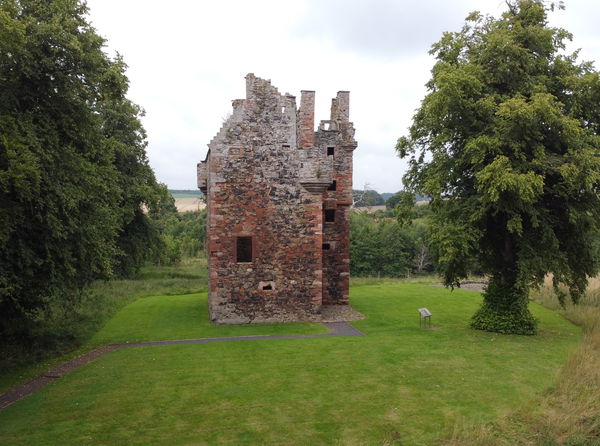 Greenknowe Tower
Tower
Kelso
Borders
A fine example of a 16th-century tower house, located just west of the village of Gordon, in the Scottish Borders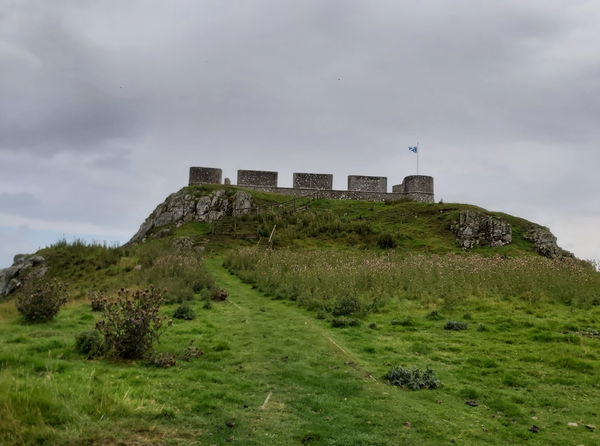 Hume Castle
Castle
Kelso
Borders
A heavily modified ruin of an early 13th century castle held by the powerful Hume family.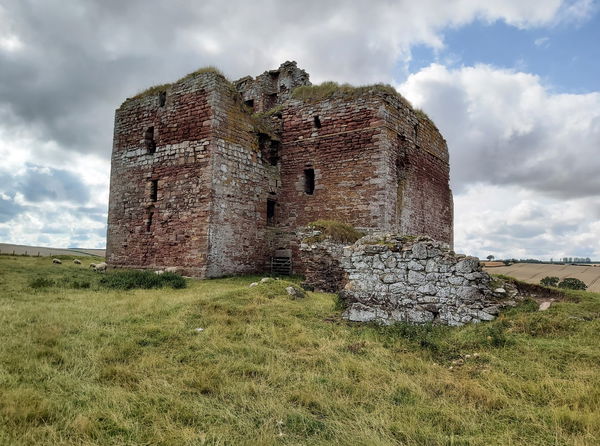 Cessford Castle
Castle
Kelso
Borders
A ruined castle on the Scottish side of the border built by the 1st Earl of Roxburghe.
More Towers
So this tower wasn't enough and you want more? Don't worry we have you covered.
Tosson Tower
Tower
Rothbury
Northumberland
A 600 year old ruined Pele Tower used as a stronghold against invading scots.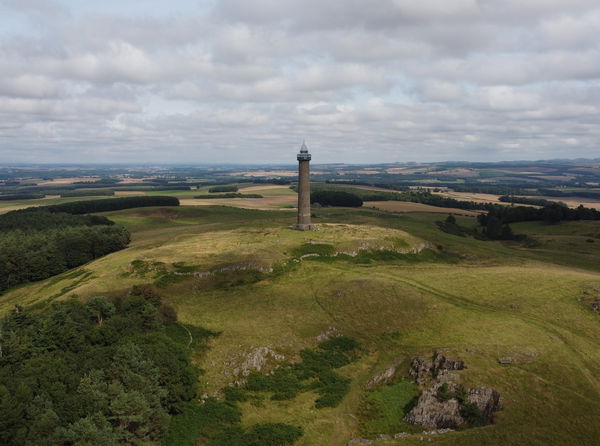 Waterloo Monument
Tower
Jedburgh
Borders
A monument commemorating the Duke of Wellington's victory over Napoleon at the Battle of Waterloo.
Pottergate Tower
Tower
Alnwick
Northumberland
Originally part of the town's medieval defences, this tower is now a luxury holiday cottage.
Never Miss A Fabulous Place
If you are afraid of missing out on all the fabulous places we post, or just want to be the first to know, then sign up to the Fabulous North.
Each week we will email you all the brand new places that we visit.
Sign Up To Alerts
Find Us On Facebook
We post all our new places daily on our Facebook Groups page, so join the group today and be notified when we add a new place.
Join Our Facebook Group