Old Transformers
Art
Consett
County Durham
Old Transformers
Art In Consett, County Durham
Statues of the Ironmaster and Coal Miner made from obselete components representing the legacy of the local steelworks.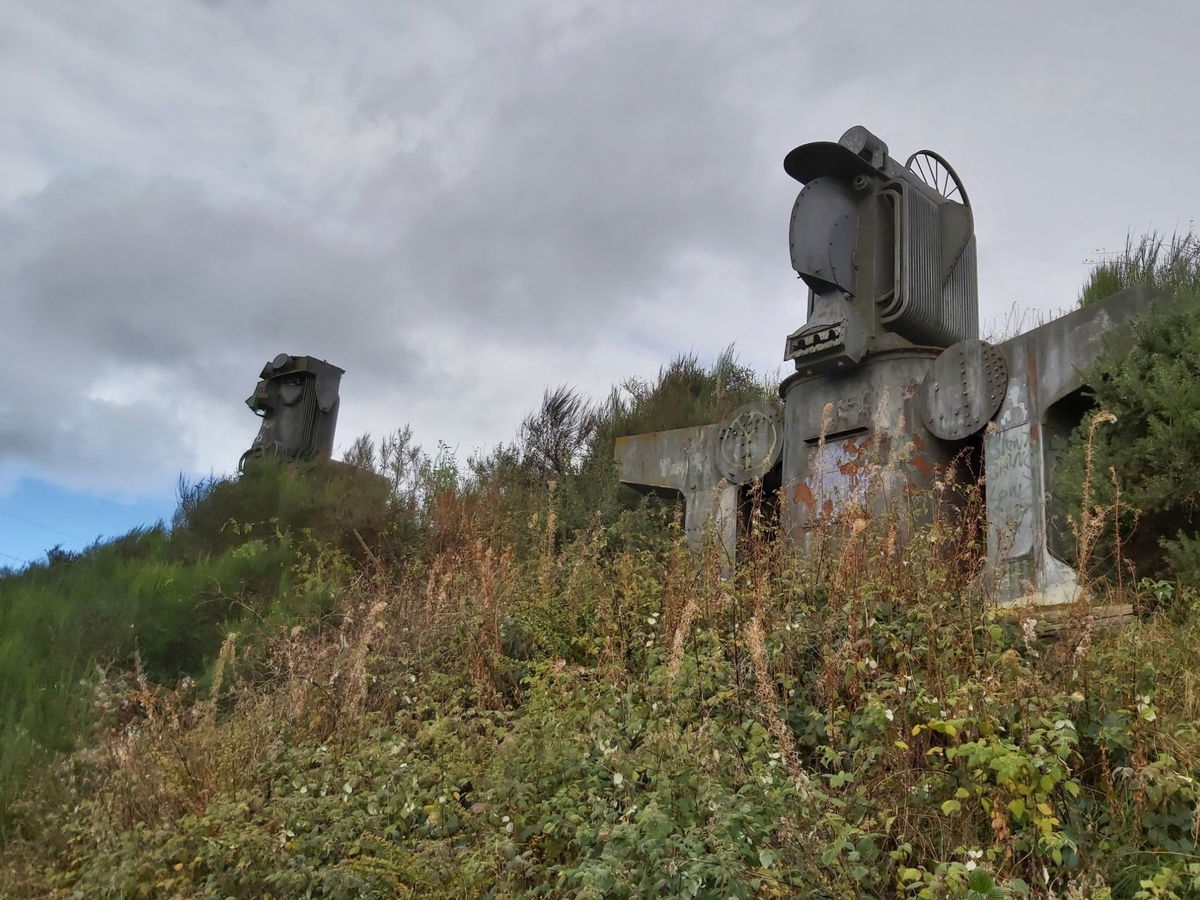 If you're into steelworks and robots in disguise, then you have just hit the jackpot. These are the Old Transformers overlooking the Durham Moors and the site of Consett Steelworks.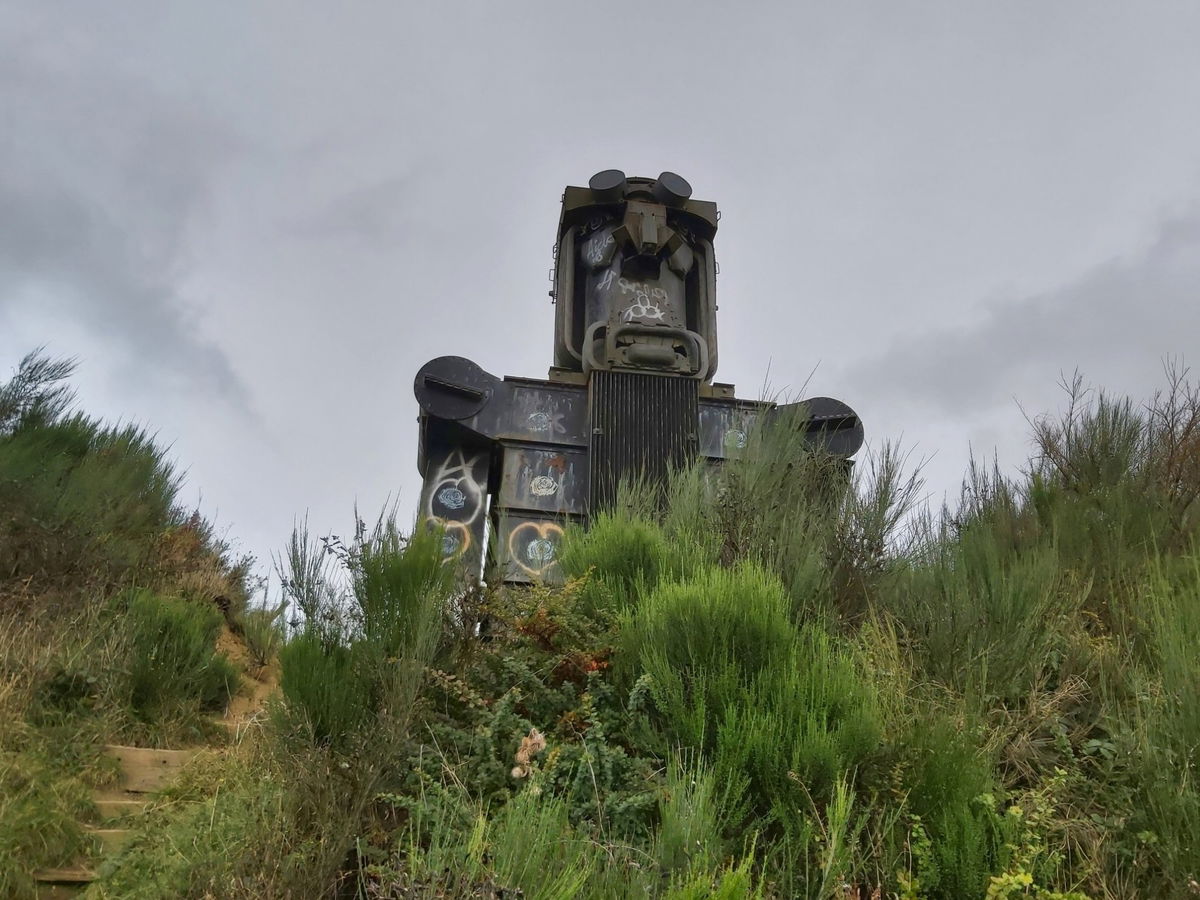 The sculptures, which celebrate the industrial prowess of the region, are built from obsolete components that once powered the heavy industries of the local area, mainly steelmaking, shipbuilding and coal mining.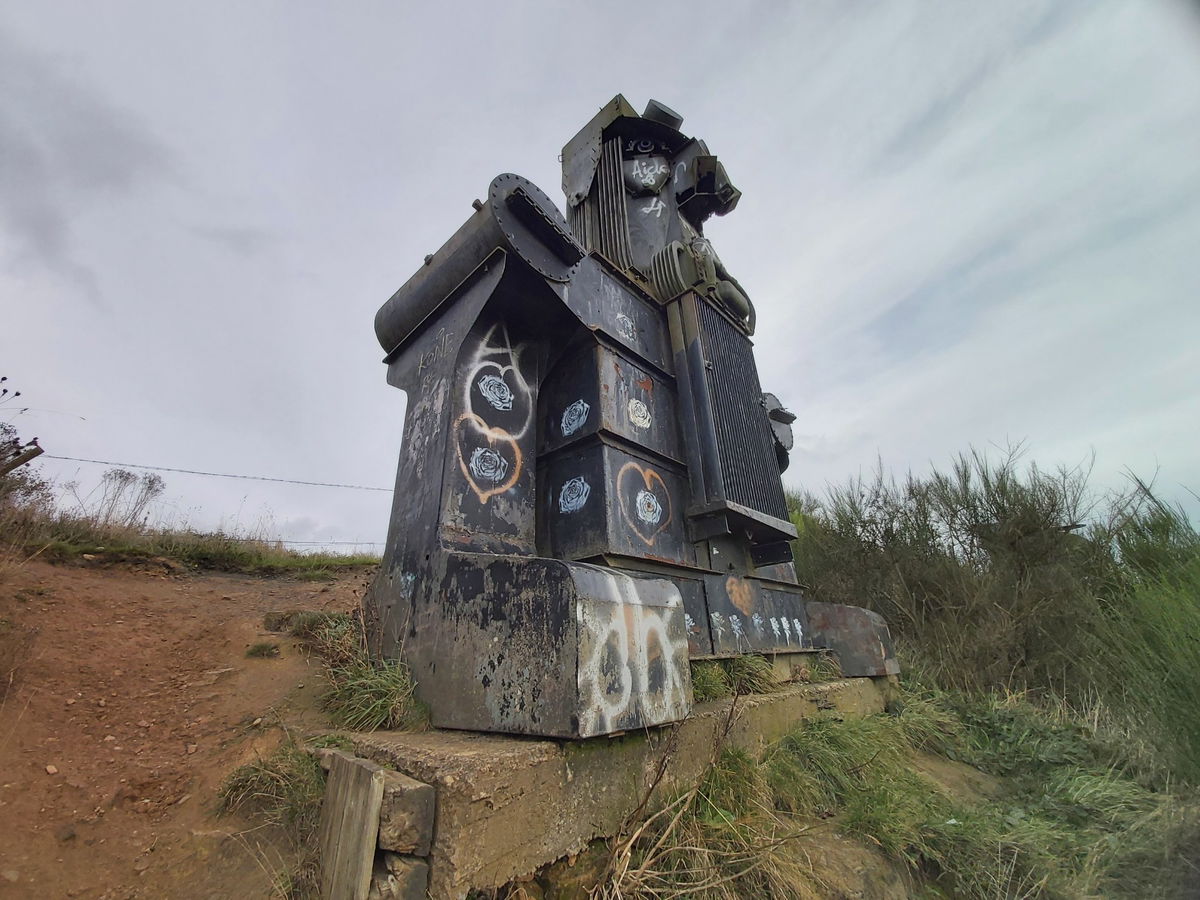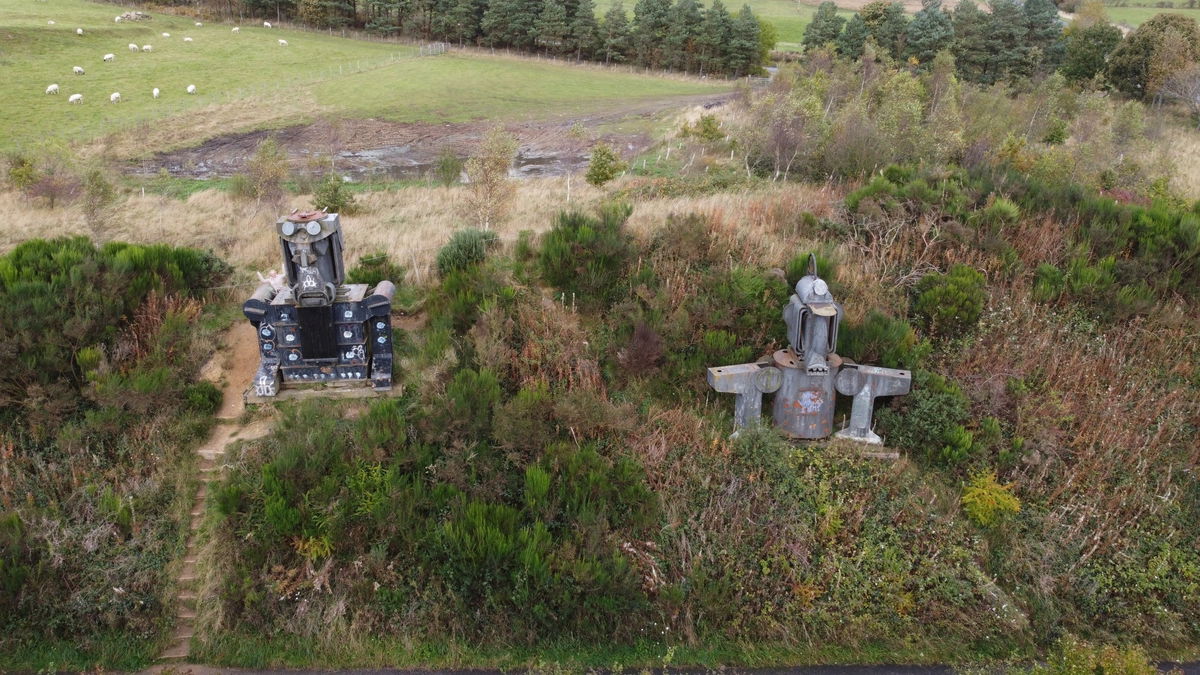 The sculptures were commissioned by Northern Arts And Sustrans in 1990 and created by David Kemp and Tom Leaper in the old N.E.E.B. yard at Wallsend.
Standing around 6m tall they are named Ironmaster (left) and Coal Miner (right) who would have once been the cornerstones of the local economy.
A nearby plaque reads "The men who lived here dug the black stone. In giant huts they burned earth turning it into iron. They turned the sky red. A river of steel ran down to the sea and was transformed again into locos, ships and machines which transformed the world.".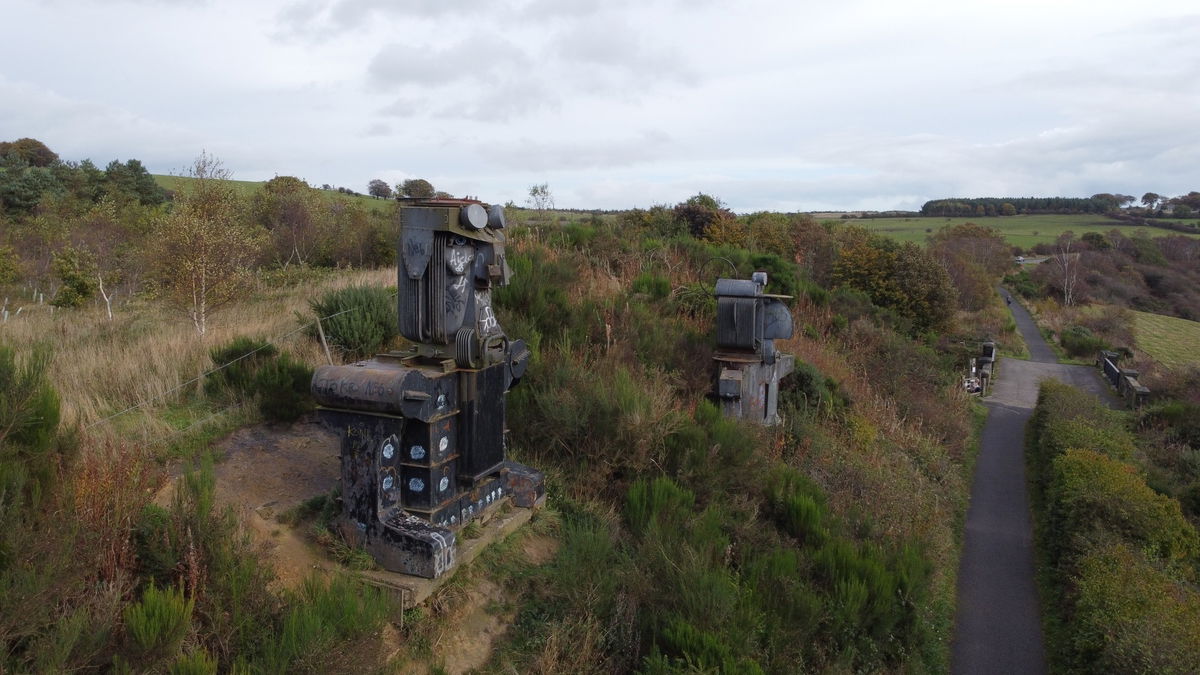 These are all that are left behind of the Consett Steel Works which was once one of the biggest producers of steel in the whole of Europe.
Read more the Old Transformers straight from the horse's mouth on David Kemp's website.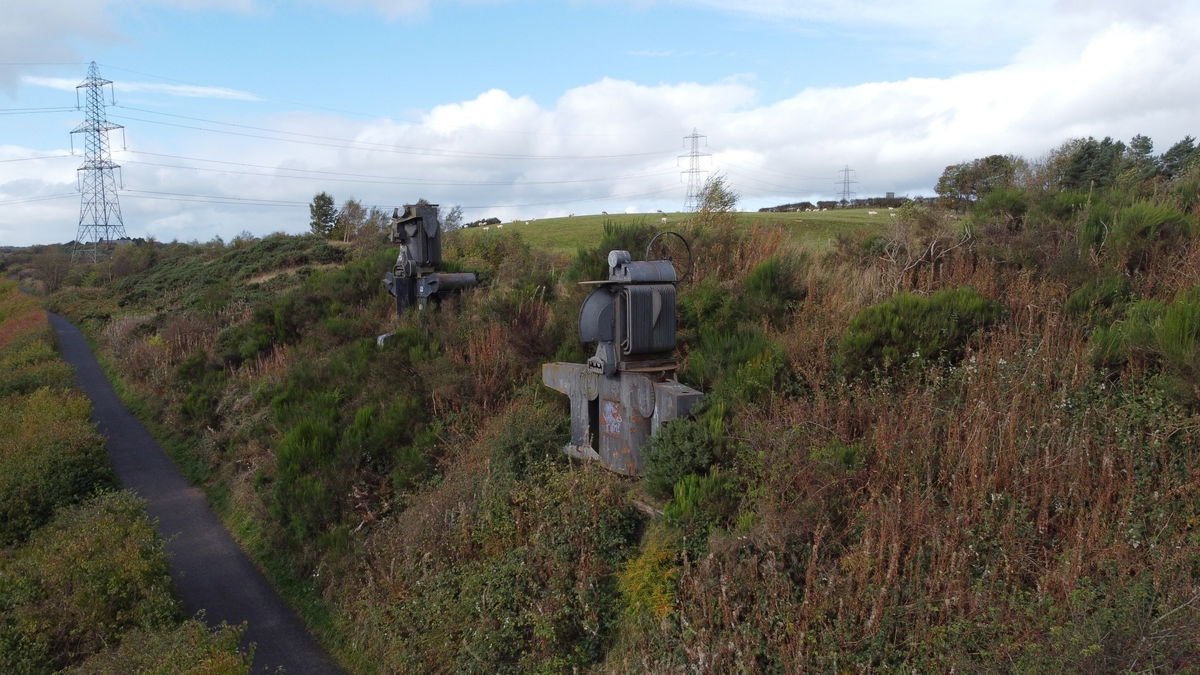 If you have time for a quick 13km bike ride then there is more artwork futher along the path including Old King Coal and Terris Novalis (which is 5km in the other direction). Or just drive, whatever.
How To Find Old Transformers
Where To Park For Old Transformers?
Show Parking On Google Maps
Lat / Long
54.861996, 54.861996
What three words
There are a couple of little parking spots on the verges just past the old railway bridge.
Contributed by Simon Hawkins
Thanks for checking out this place on the Fabulous North! I do enjoy a wander out in to the countryside trying to find hidden gems that not many people know about. You can't beat a rogue Pele tower up a remote hill or a mysterious stone circle or a stunning waterfall secluded in a forest.
More Places from Simon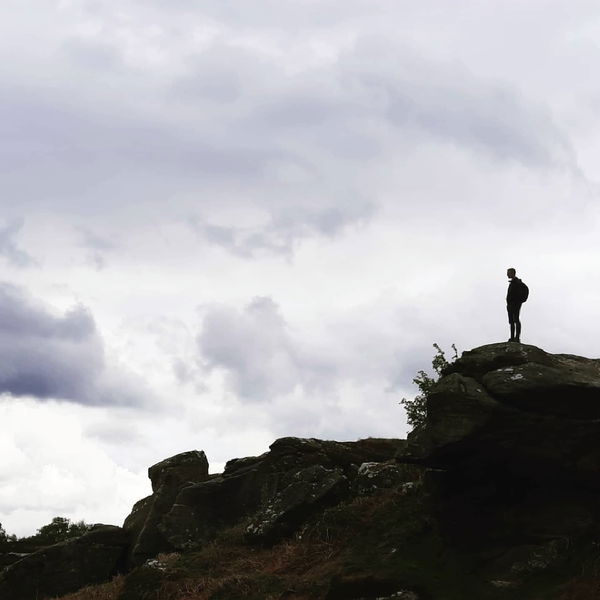 More Places In Consett
Find more fabulous places in Consett, County Durham and if you know of a place we haven't listed, then let us know.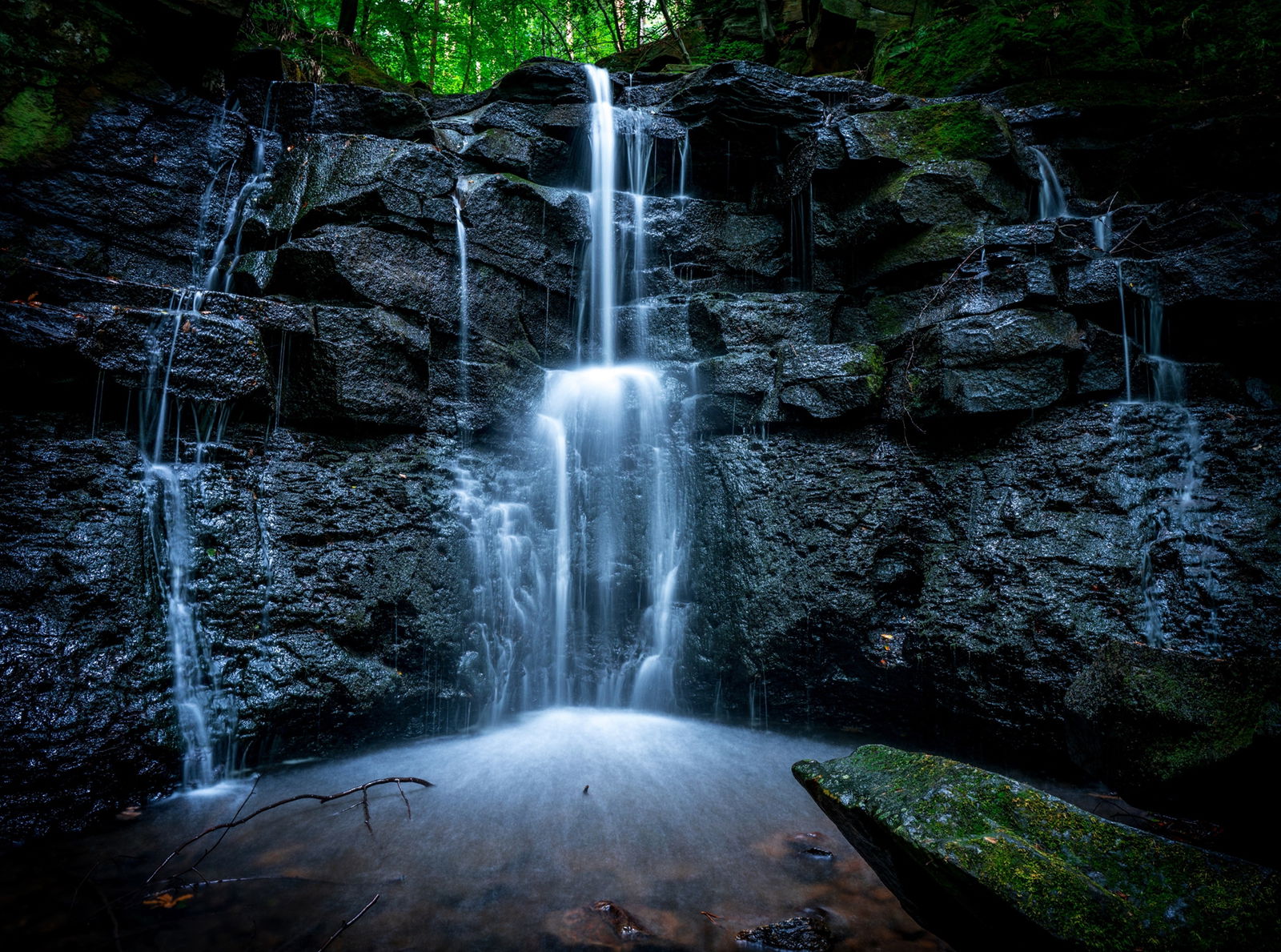 Wharnley Burn Waterfall
Waterfall
Consett
County Durham
A beautiful little waterfall located in Allensford near Consett.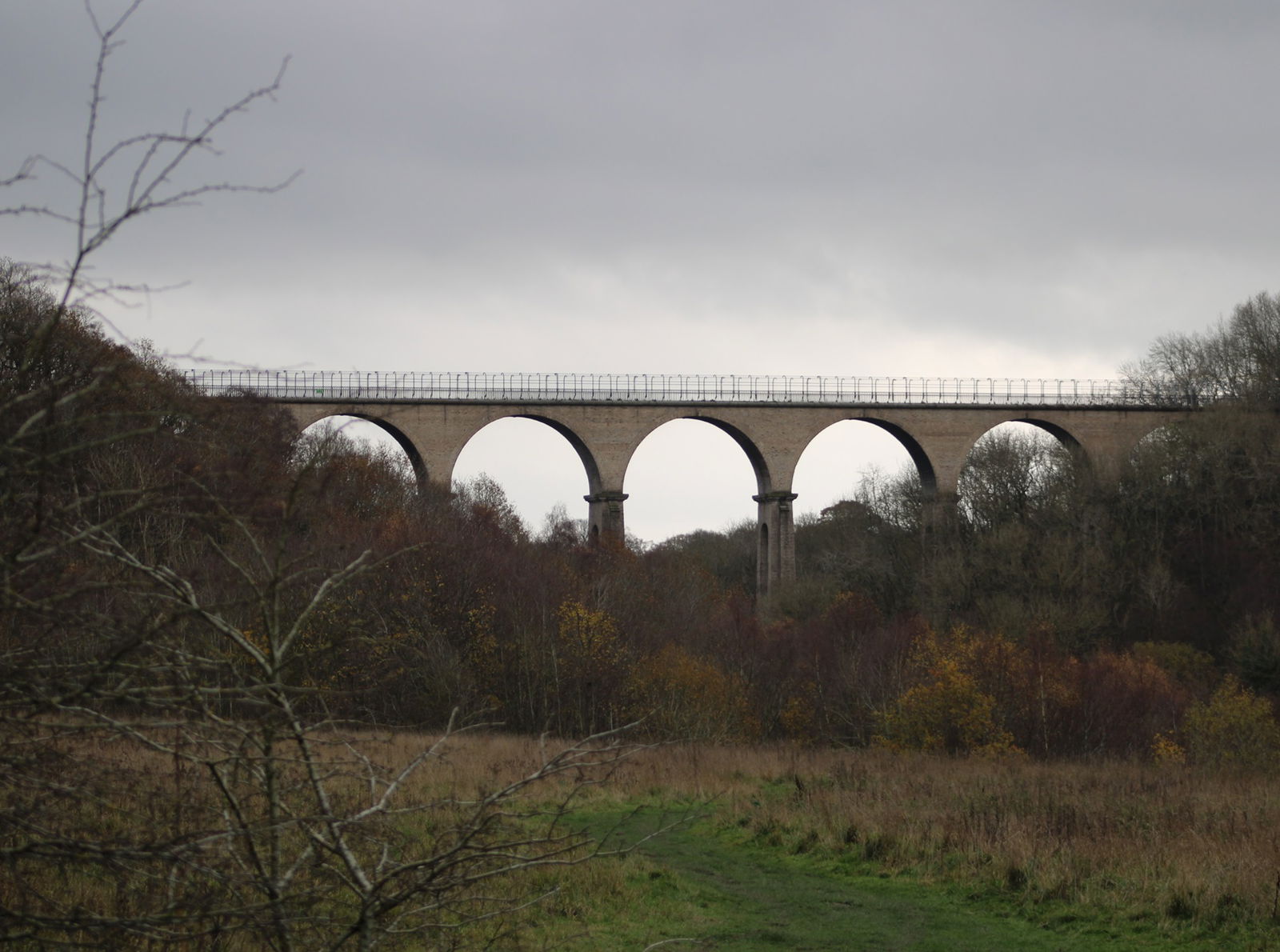 Hownsgill Viaduct
Bridge
Consett
County Durham
54m high viaduct, built with the help of Robert Stephenson.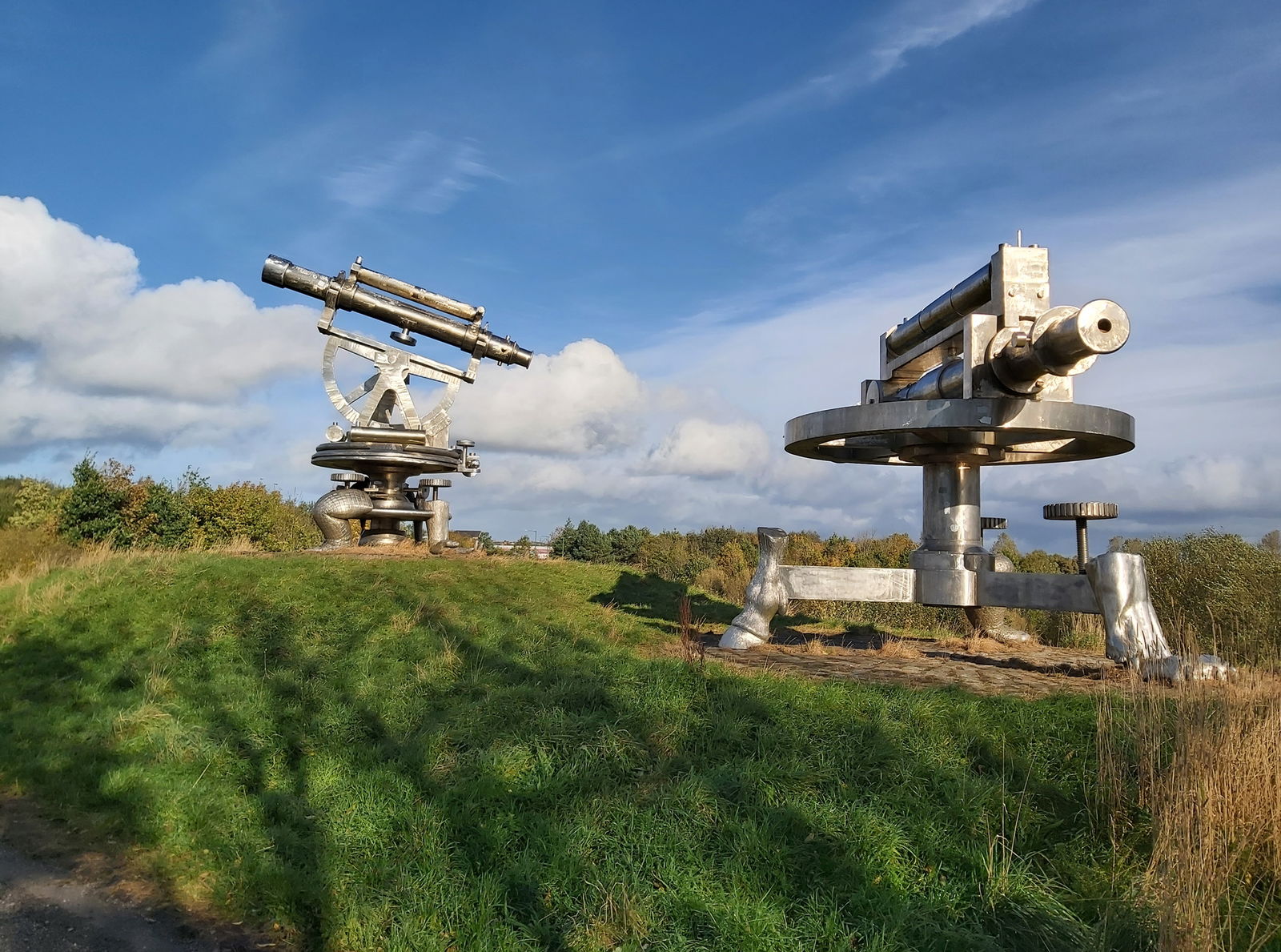 Terris Novalis
Art
Consett
County Durham
Two huge sculptures of 19th century surveyor's instruments standing on freaky feet!
More Arts
So this art wasn't enough and you want more? Don't worry we have you covered.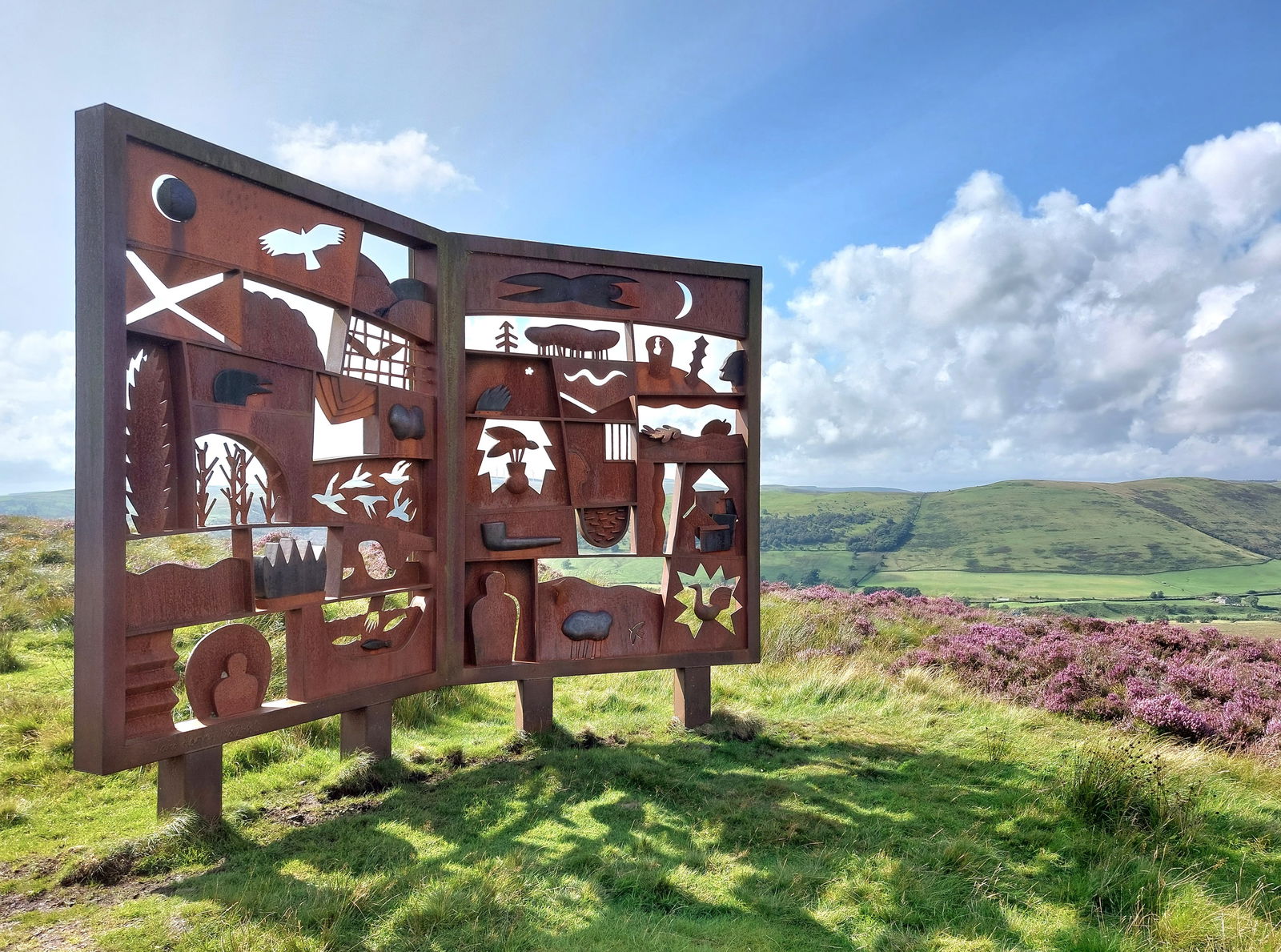 Hugh MacDiarmid Memorial
Art
Langholm
Borders
A cast iron book sculpture a dedicated to the Scottish poet Hugh MacDiarmid.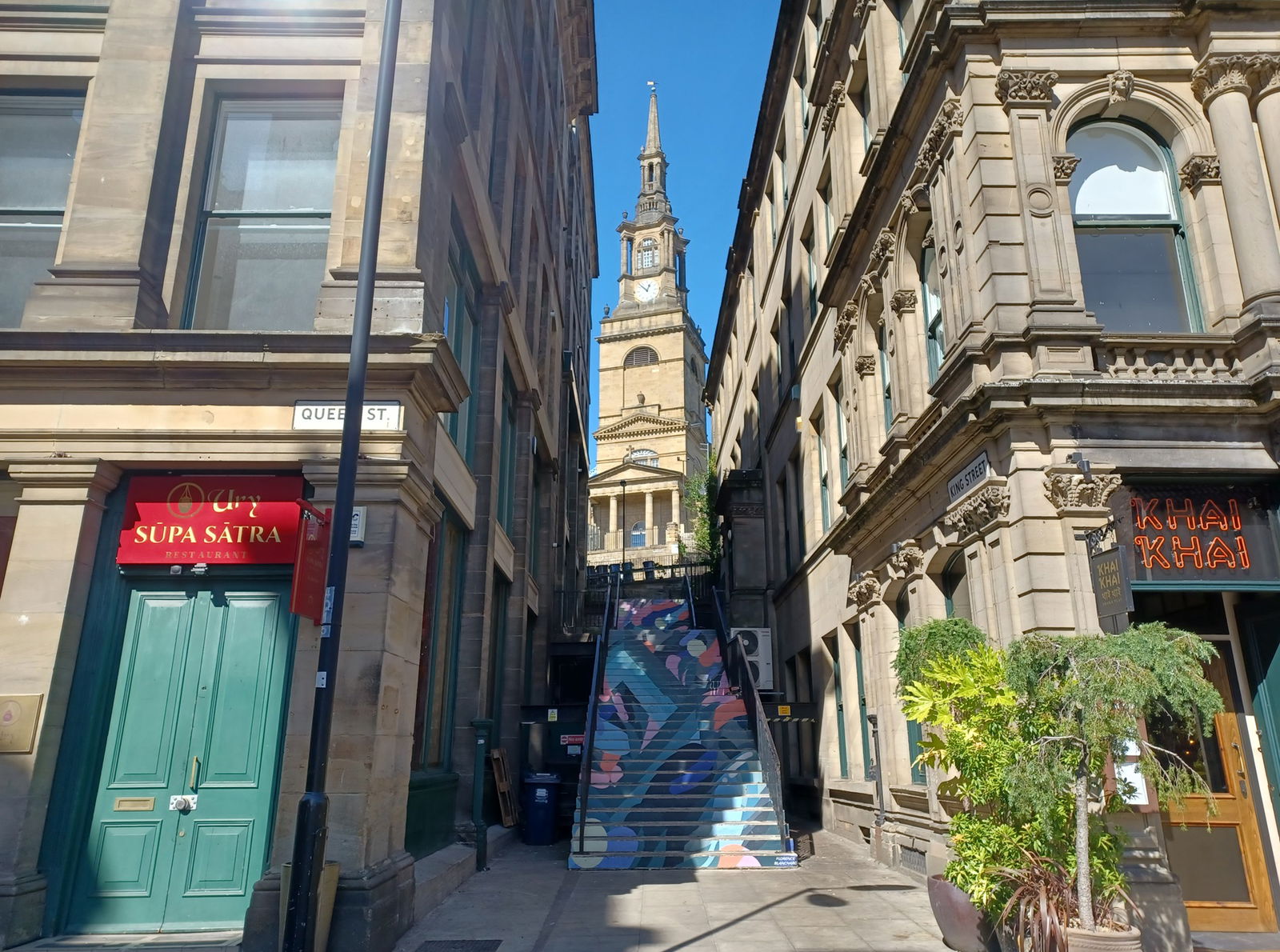 King Street Stairs
Art
Newcastle City Centre
Tyne And Wear
A new artwork on the King Street Stairs leading from the Quayside to All Saints Church.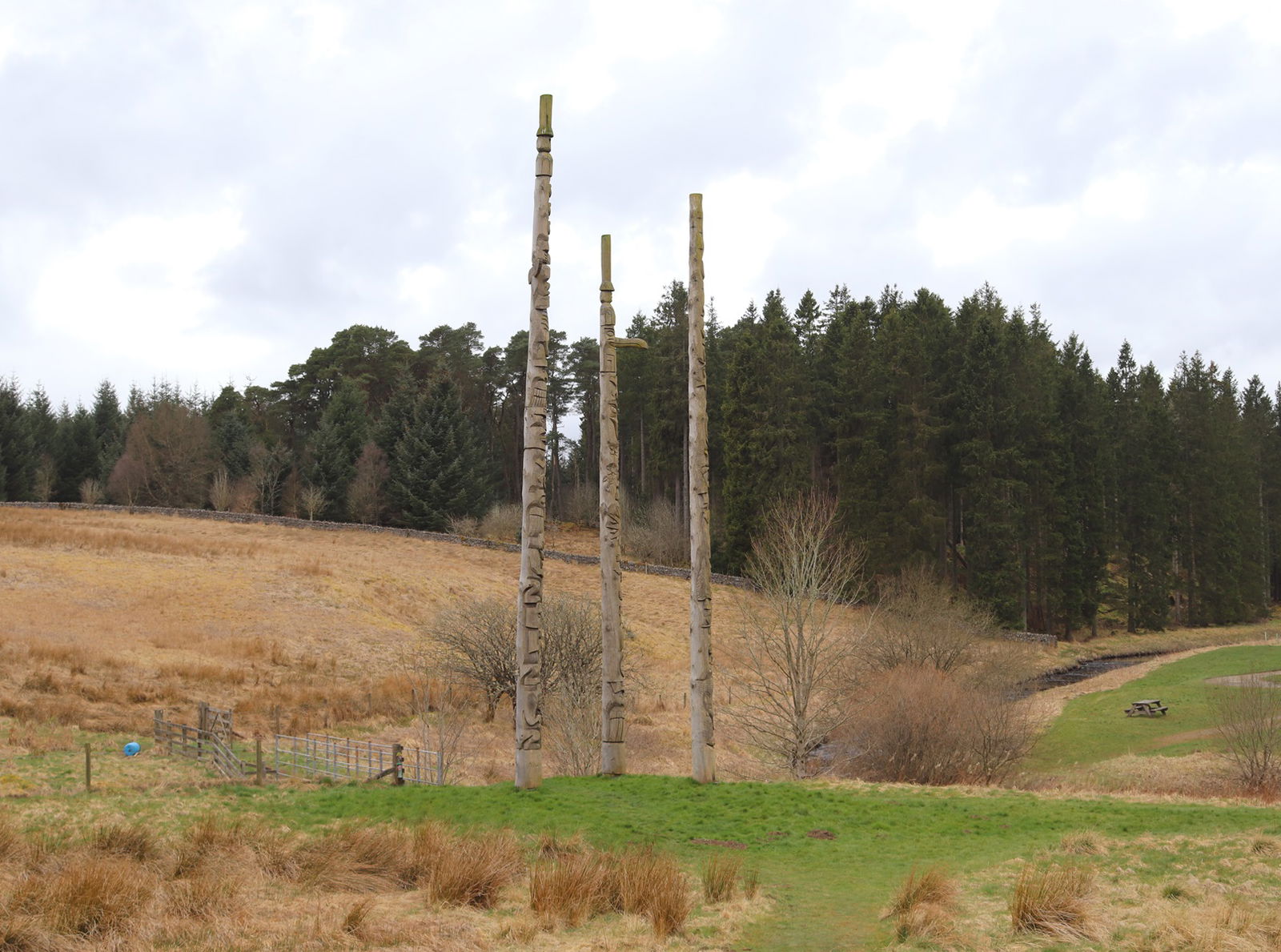 Stonehaugh Totem Poles
Art
Stonehaugh
Northumberland
Totem poles have stood in the village of Stonehaugh since 1971 and these three are the latest carvings.
Find Us On Facebook
We post all our new places daily on our Facebook Groups page, so join the group today and be notified when we add a new place.
Join Our Facebook Group