Pencraig Standing Stone
Standing Stone
East Lothian
Borders
Pencraig Standing Stone
Standing Stone In East Lothian, Borders
A 3m tall standing stone in a field in East Lothian dated back to the Bronze Age.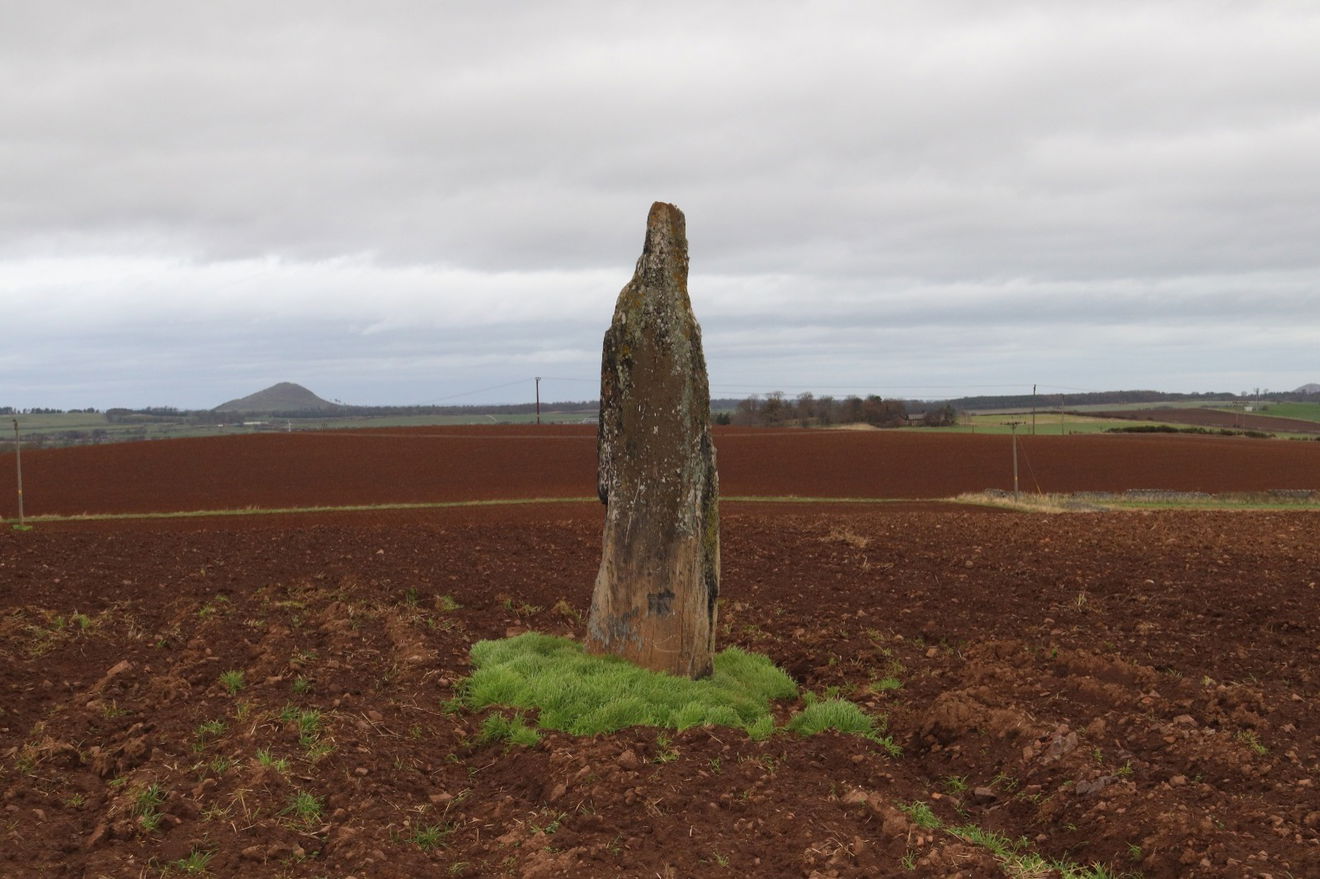 Standing at 3m tall, the Pencraig Standing Stone is a bit of a brute and hard to miss if you're driving along the A1. It is thought to date back to the Bronze Age (2500-800 BC).
You can just see Berwick Law on the horizon.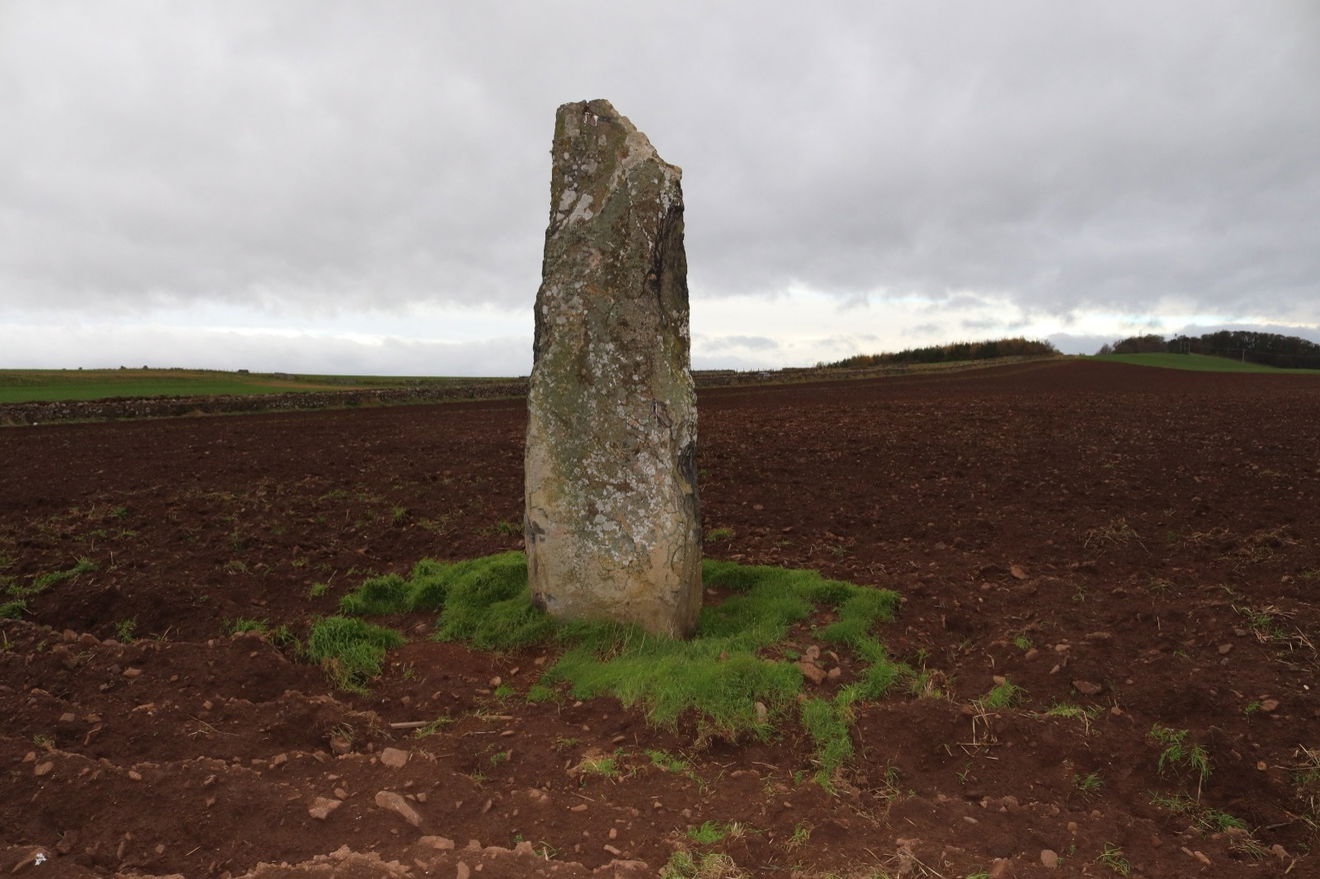 The stone has a rough triangular shape and is pointed at the top. It is made of a type of rock called whinstone, which is a hard, dark-colored igneous rock.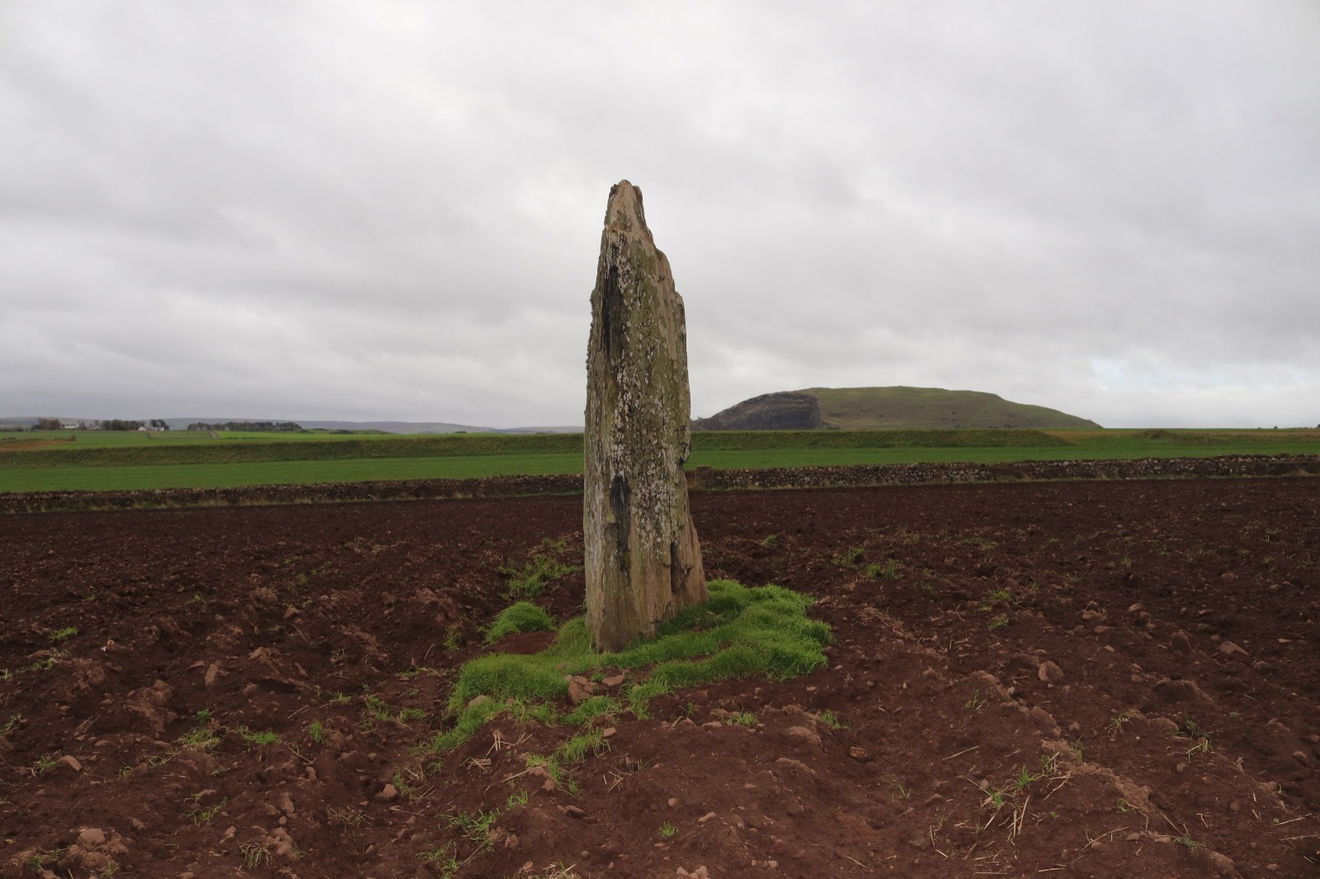 The purpose of the Pencraig Standing Stone is unknown, but it is thought to have been erected for religious or ceremonial purposes. The stone may have been a marker for a burial site or a place of worship.
The hill in the background is Traprain Law.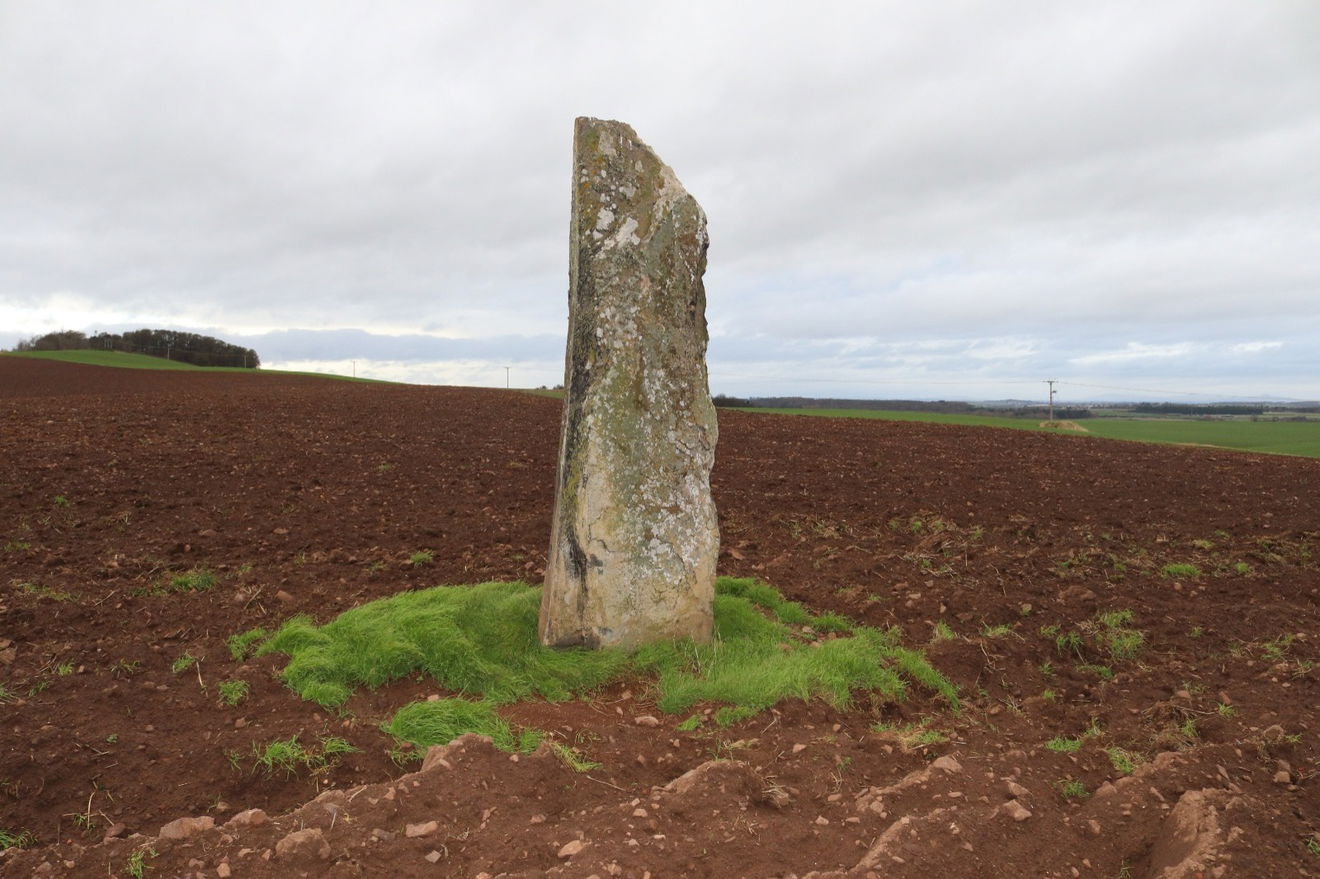 How To Find Pencraig Standing Stone
Where To Park For Pencraig Standing Stone?
Show Parking On Google Maps
Lat / Long
55.980339, 55.980339
What three words
There is a large parking and picnic area just off the road around 800m away.
Contributed by Simon Hawkins
Thanks for checking out this place on the Fabulous North! I do enjoy a wander out in to the countryside trying to find hidden gems that not many people know about. You can't beat a rogue Pele tower up a remote hill or a mysterious stone circle or a stunning waterfall secluded in a forest.
More Places from Simon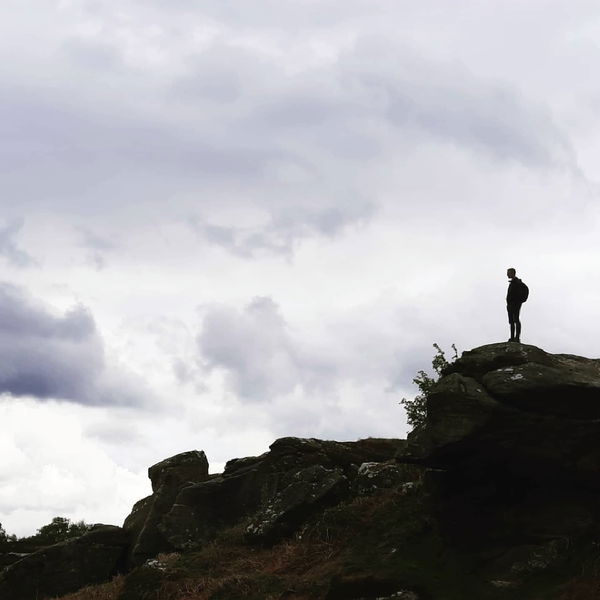 More Places In East Lothian
Find more fabulous places in East Lothian, Borders and if you know of a place we haven't listed, then let us know.
Luffness Water Tower
Water Tower
East Lothian
Borders
A 200 year old water tower in Aberlady that was used to provide water to Luffness hall.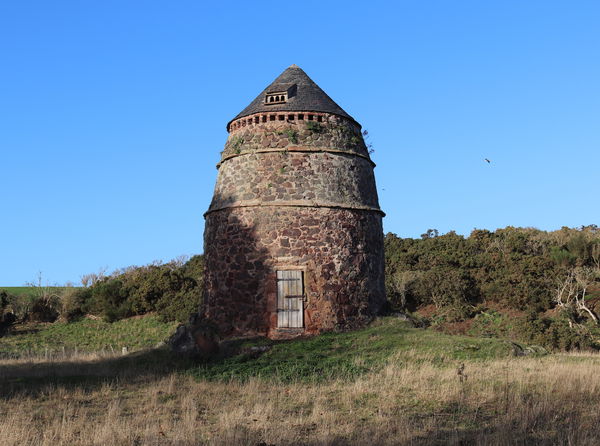 Markle Dovecote
Dovecote
East Lothian
Borders
A dovecote or doocot located in East Linton near Markle.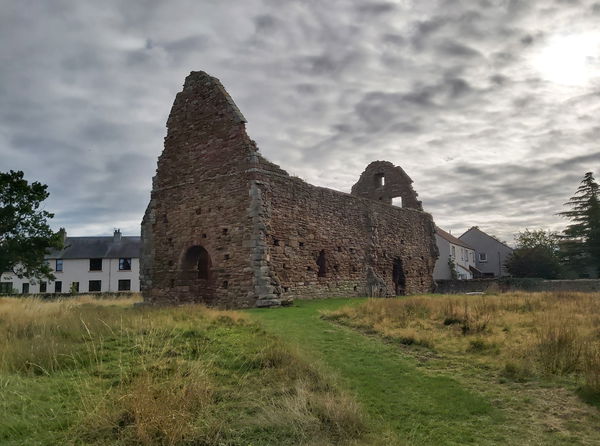 St Martin's Kirk
Religious Place
East Lothian
Borders
A mid to late 12th century Kirk (Church) in the Romanesque style in Haddington, East Lothian.
More Standing Stones
So this standing stone wasn't enough and you want more? Don't worry we have you covered.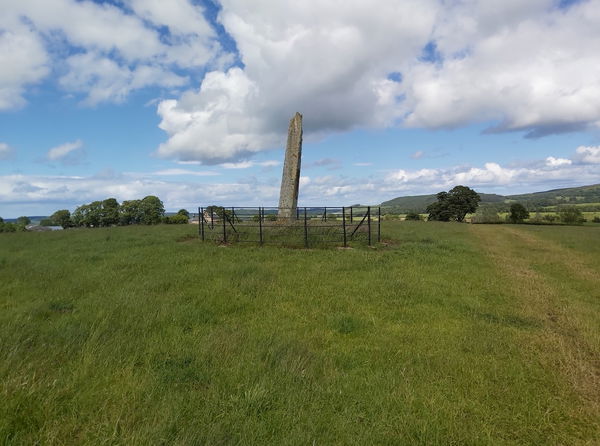 Hurl Stone
Standing Stone
Chillingham
Northumberland
A 4m standing stone, most likely a headless cross, maybe thrown there by giants or the devil.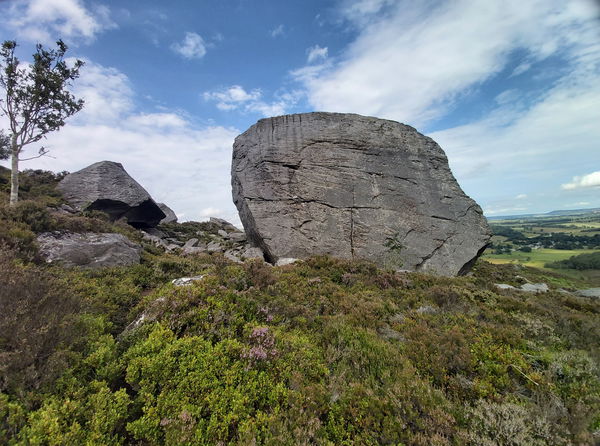 Drake Stone
Standing Stone
Harbottle
Northumberland
Quite simply the biggest free standing boulder in Northumberland!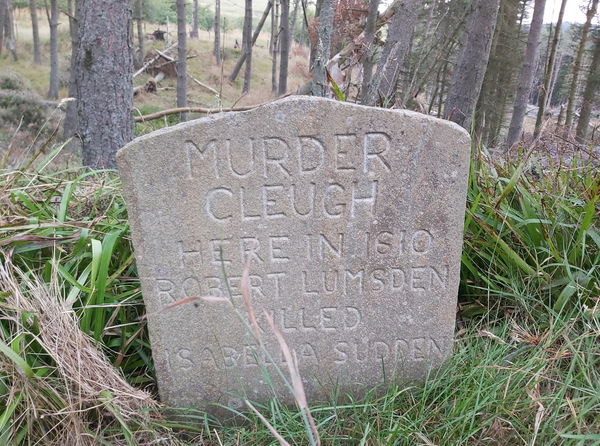 Murder Cleugh
Standing Stone
The Cheviots
Northumberland
A small marker stone where Robert Lumsden murdered Isabella Sudden in 1610.
Never Miss A Fabulous Place
If you are afraid of missing out on all the fabulous places we post, or just want to be the first to know, then sign up to the Fabulous North.
Each week we will email you all the brand new places that we visit.
Sign Up To Alerts
Find Us On Facebook
We post all our new places daily on our Facebook Groups page, so join the group today and be notified when we add a new place.
Join Our Facebook Group