Reveal By Richard Cole
Art In Durham, County Durham
A tall pyramidical structure made with repurposed stone from a Durham Cathedral turret.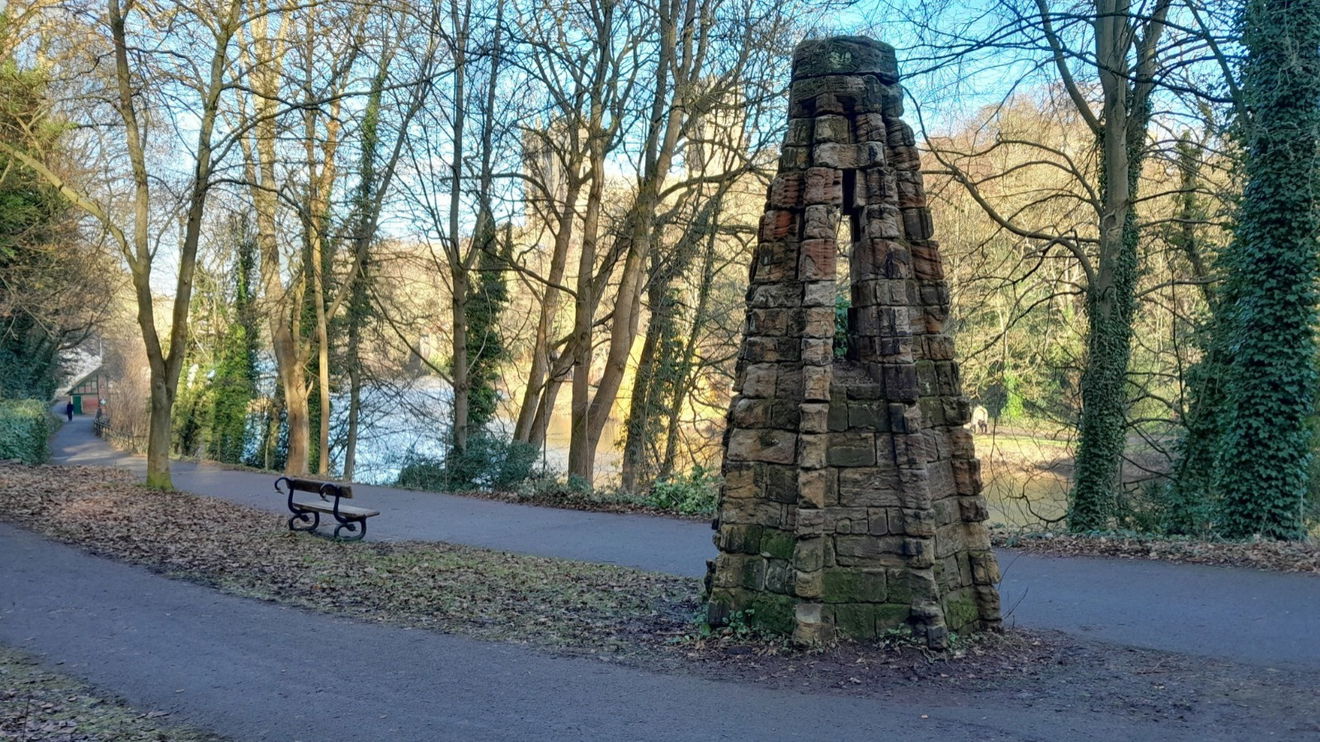 Whilst wandering along the River Wear you see gems such as views of the Durham Cathedral and Durham Castle, and the many bridges of which Prebends is near our sculpture Reveal. There is so much to see in Durham City that quite often a sculpture or building can be passed by without giving it scant regard unless you know something about it. In this case there is not a lot of information.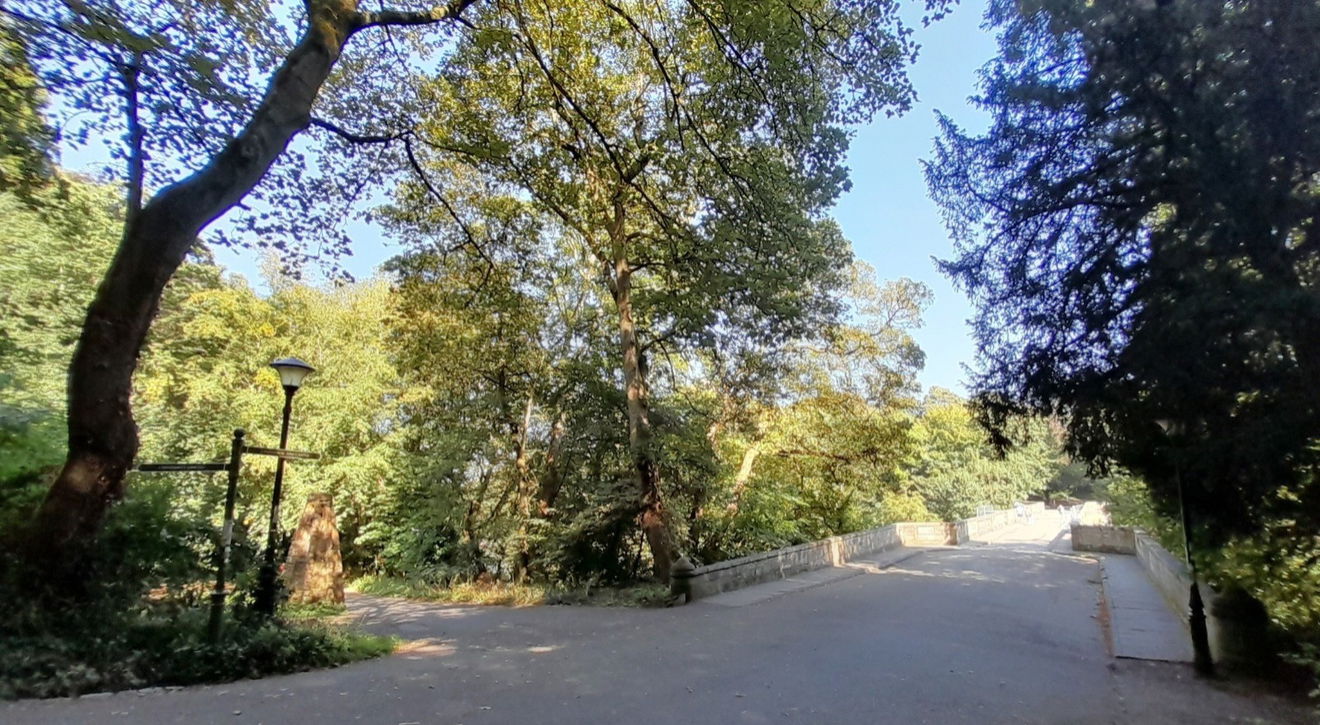 Reveal is made of reclaimed sandstonefrom one of the turrets from Durham Cathedral that needed replacing. It was procured from various quarries within the city back in the 11th and 12th centuries.
Can you guess which turret has been replaced?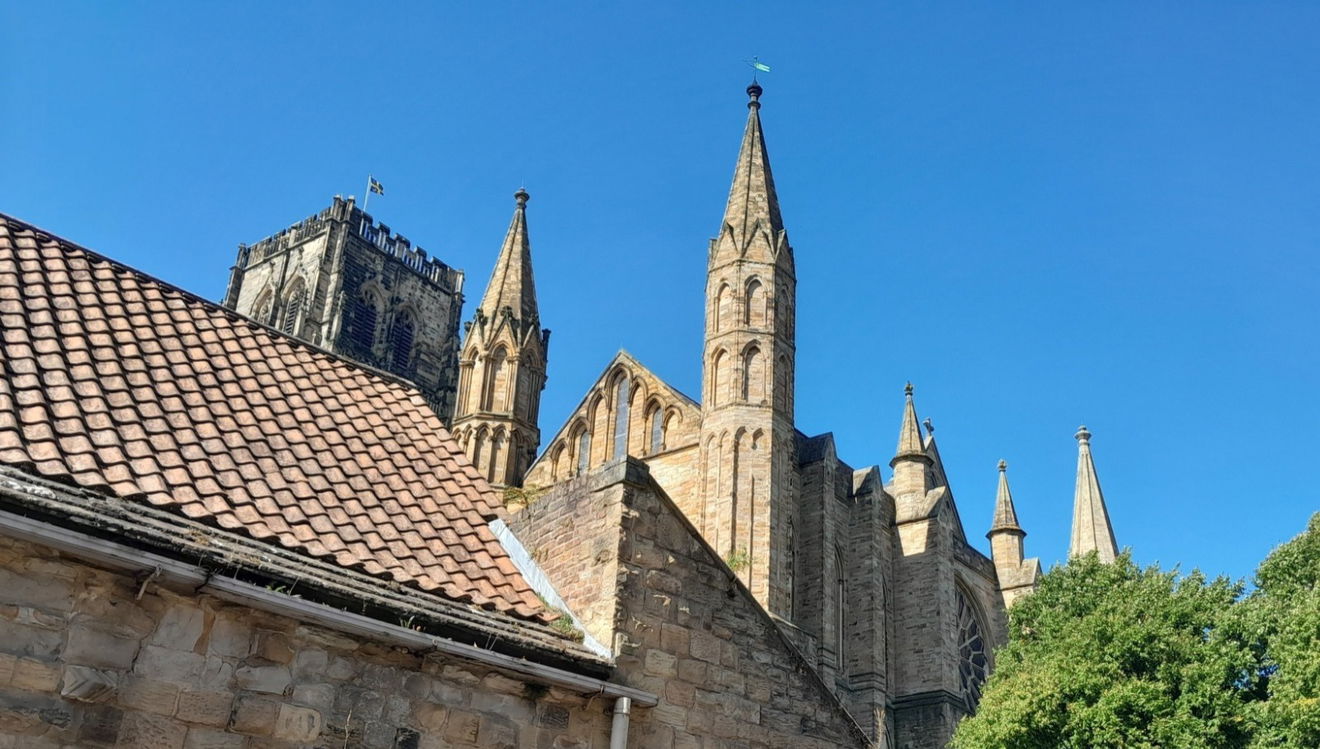 After I asked for information on Facebook. Richard Fletcher kindly provided the information. The said turret is the one on the right.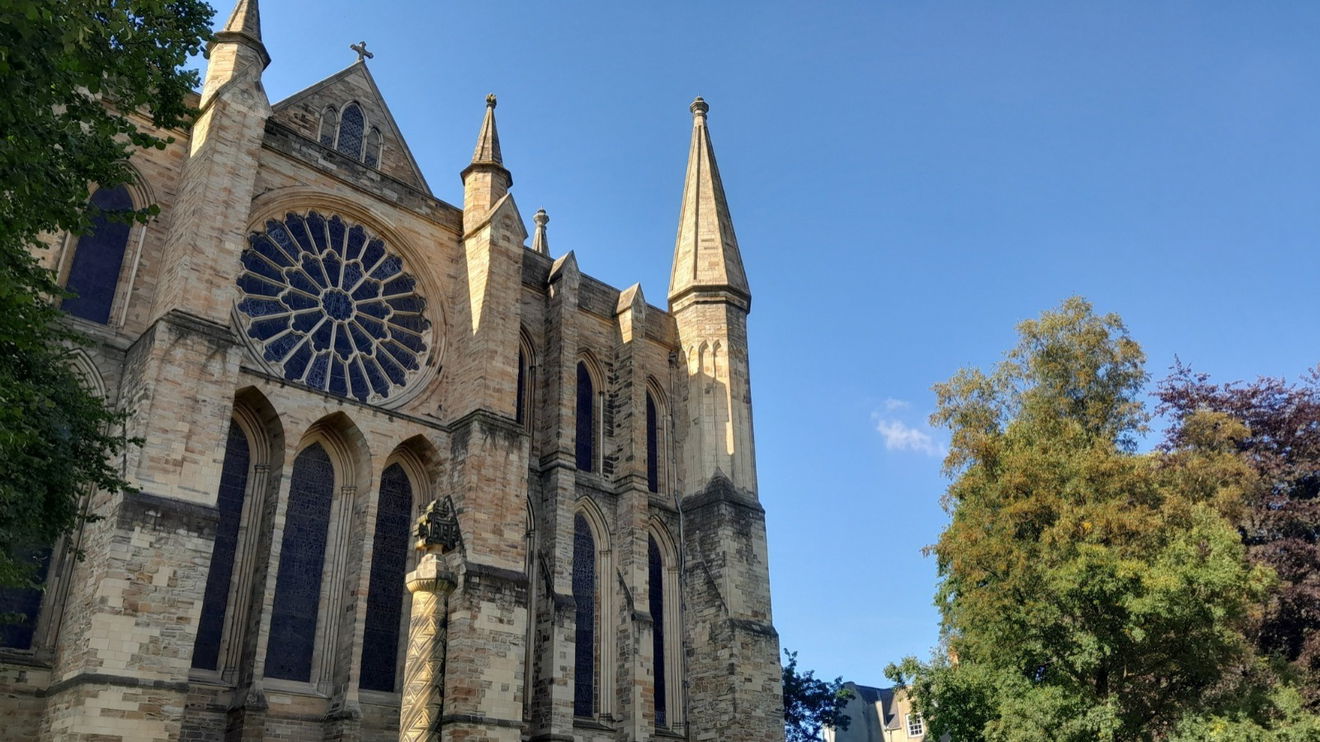 I describe Reveal as being a tall slim pyramidical shape with 'arrow slits', so when you peep through the cathedral is revealed! Winter is best for the revelation.

It is a hexagonal shape and somewhat mimics the cathedral's turrets. The stonework shows signs of a former life and has a rather pleasing worn look about it in my opinion.
Its vital statistics are 4.5 metres in Hheight and 2.5 metres in diameter.

Now onto the sculptor, who like me, you're thinking is the Rev. Richard Cole from The Communards and Strictly, but you would be mistaken. Neither is it the famous painters of the same name from France and Canada, nor is it the road manager of Led Zeppelin.
I eventually found this Richard Cole (born 1962) who hails from Kent and studied at Newcastle University.
It is said his work is inspired by the Northern Landscape and a good example is Windy Nook at Whitehills Nature Park, Gateshead. He transformed a slag heap in 1986 with stonework forming a curvy path with walls that now look like it has been there for years as an old Hill fort. It is still one of the largest environmentally themed installations in Europe.
Mr. Cole had proposed Reveal 4 years before it finally came to fruition.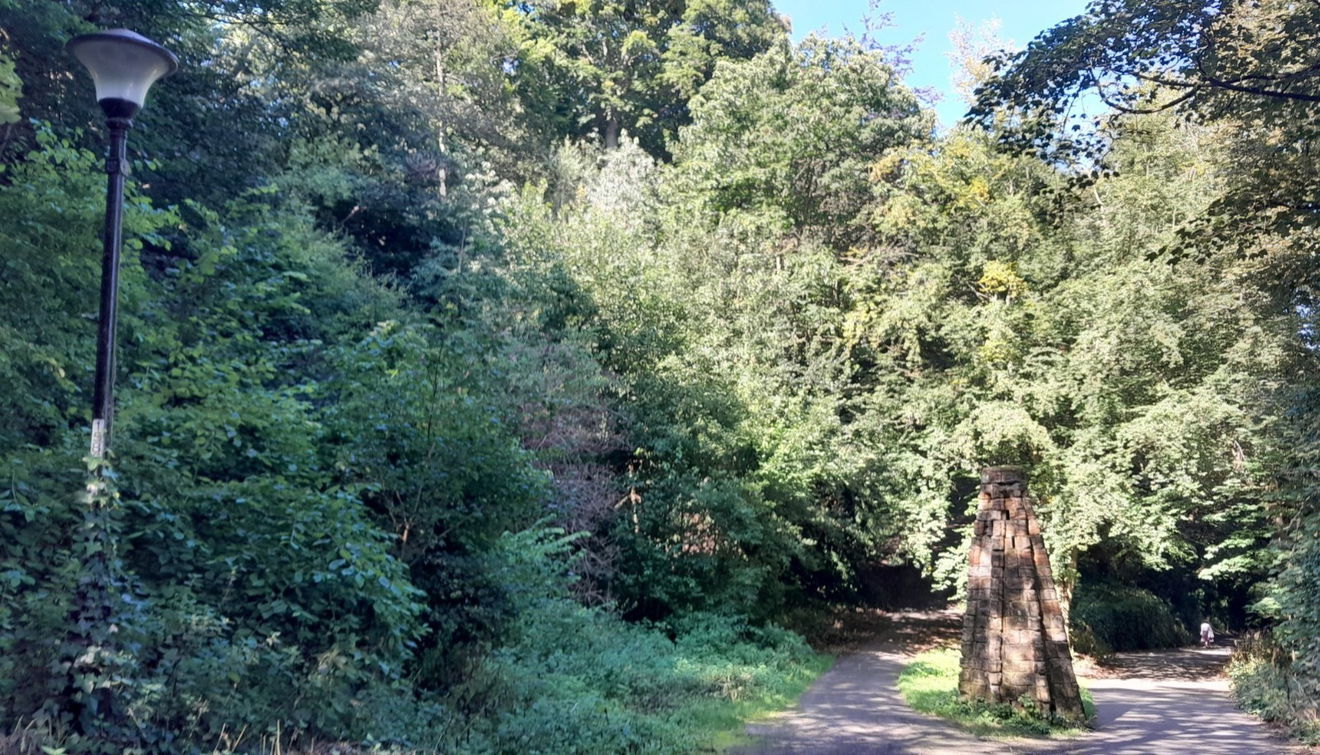 It was installed by the River Wear in 1997 on the same day as the Durham Cow. The Mayor was on ceremonial duties that day as designated by the Durham City Charter Trust. The correct title for the Mayor is 'The Right Worshipful The Mayor of Durham'. This was all part of works commissioned by the Dean and Chapter of Durham in partnership with the Chaplaincy to the Arts and Recreation in North East England

As it nestles under a canopy of indigenous deciduous trees, and there is a healthy feather moss and lichen ecoculture going on.

You are in good company in this area with J.M.W. Turner's painting 'Durham Cathedral' and writer Walter Scott, whose description is an inscription in the wall Of Prebends Bridge.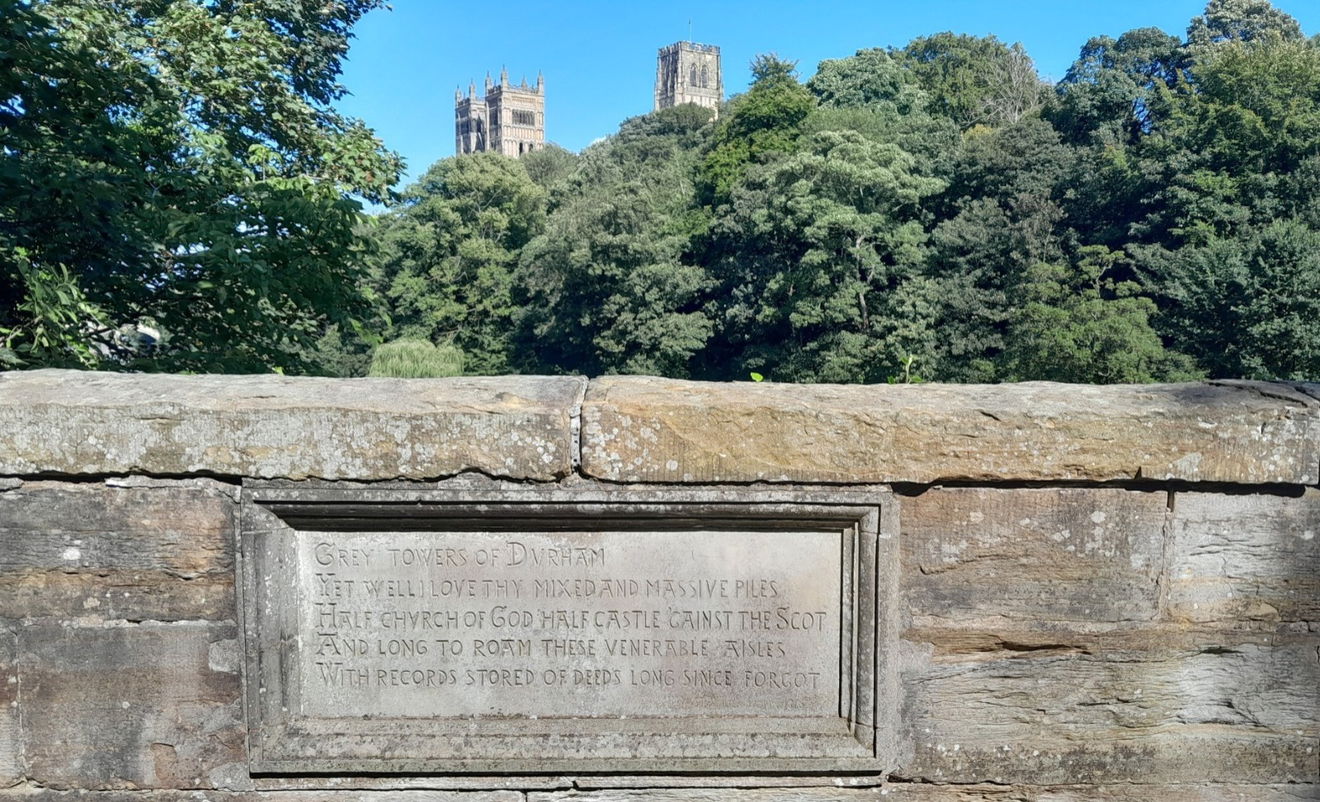 How To Find Reveal by Richard Cole
Where To Park For Reveal by Richard Cole?
Show Parking On Google Maps
Lat / Long
54.771009, 54.771009
What three words
On-street parking near St Oswalds and walk. It is metered at 30p per half hour. I would suggest park for an hour or two and take in some of the other delights in the area.
Contributed by Rosalind Parker
Thanks for reading through and getting to the end of this post. I enjoy exploring the Fabulous North (Especially as a Southerner residing up North). I like 'snippets' of information, and more so, if they are obscure, amusing or meaningful. The photographs are taken on a mobile phone, without any enhancements.
More Places from Rosalind
More Places In Durham
Find more fabulous places in Durham, County Durham and if you know of a place we haven't listed, then let us know.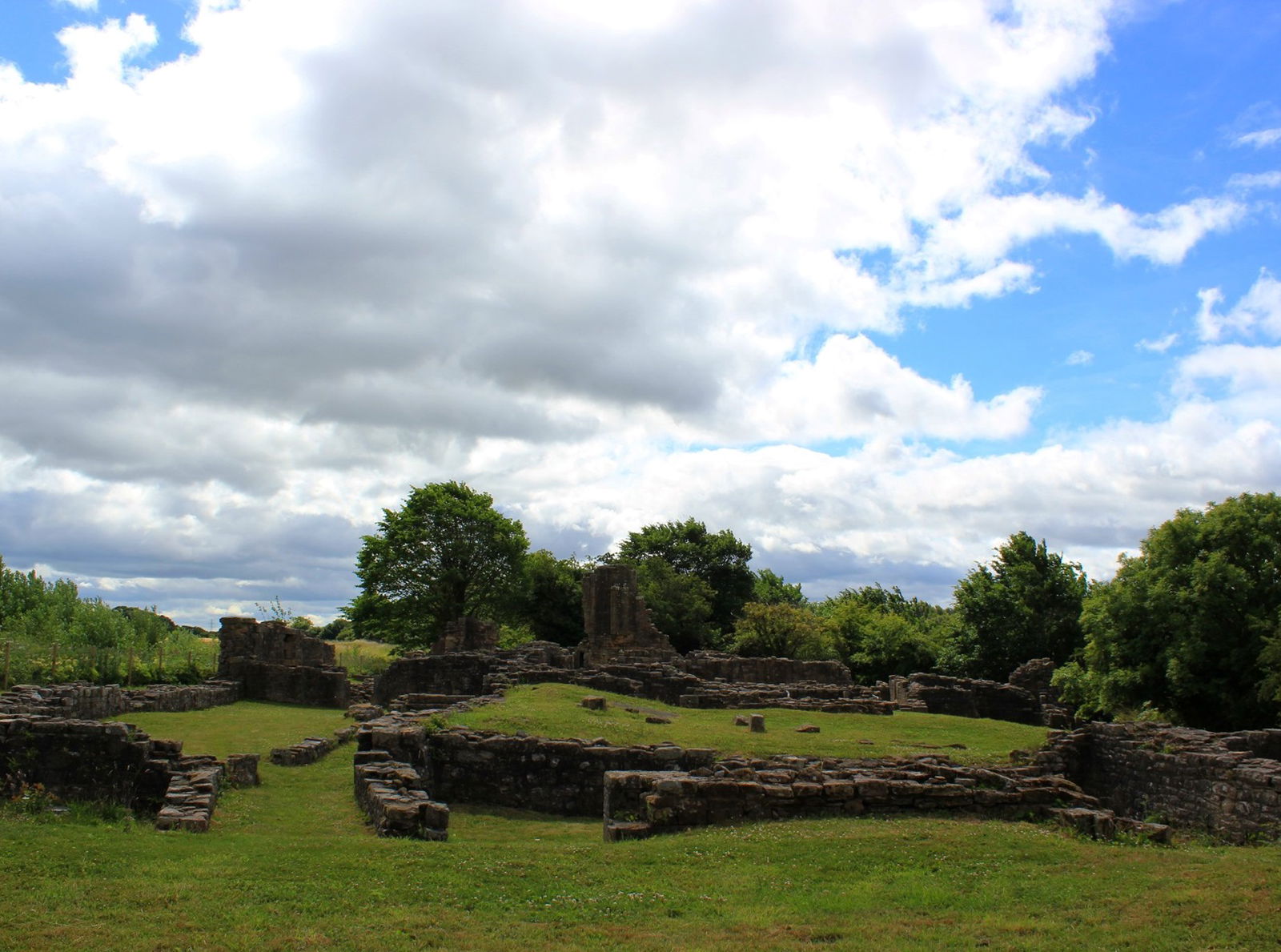 Beaurepaire Priory
Religious Place
Durham
County Durham
A 13th century priory twixt manor house that was a retirement home and also a retreat for the Durham Monks.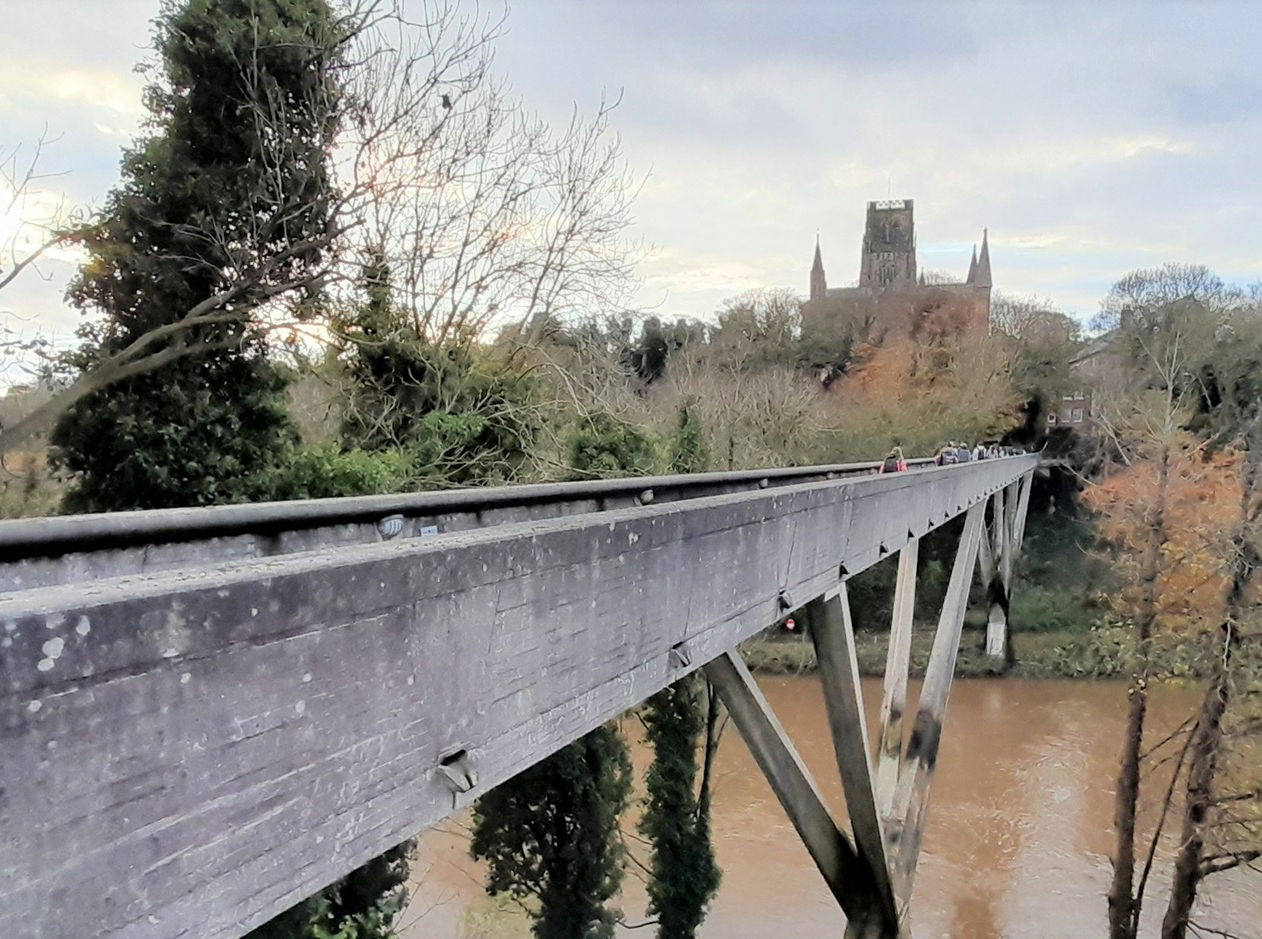 Kingsgate Footbridge
Bridge
Durham
County Durham
Modernist footbridge completed without using scaffolding in 1963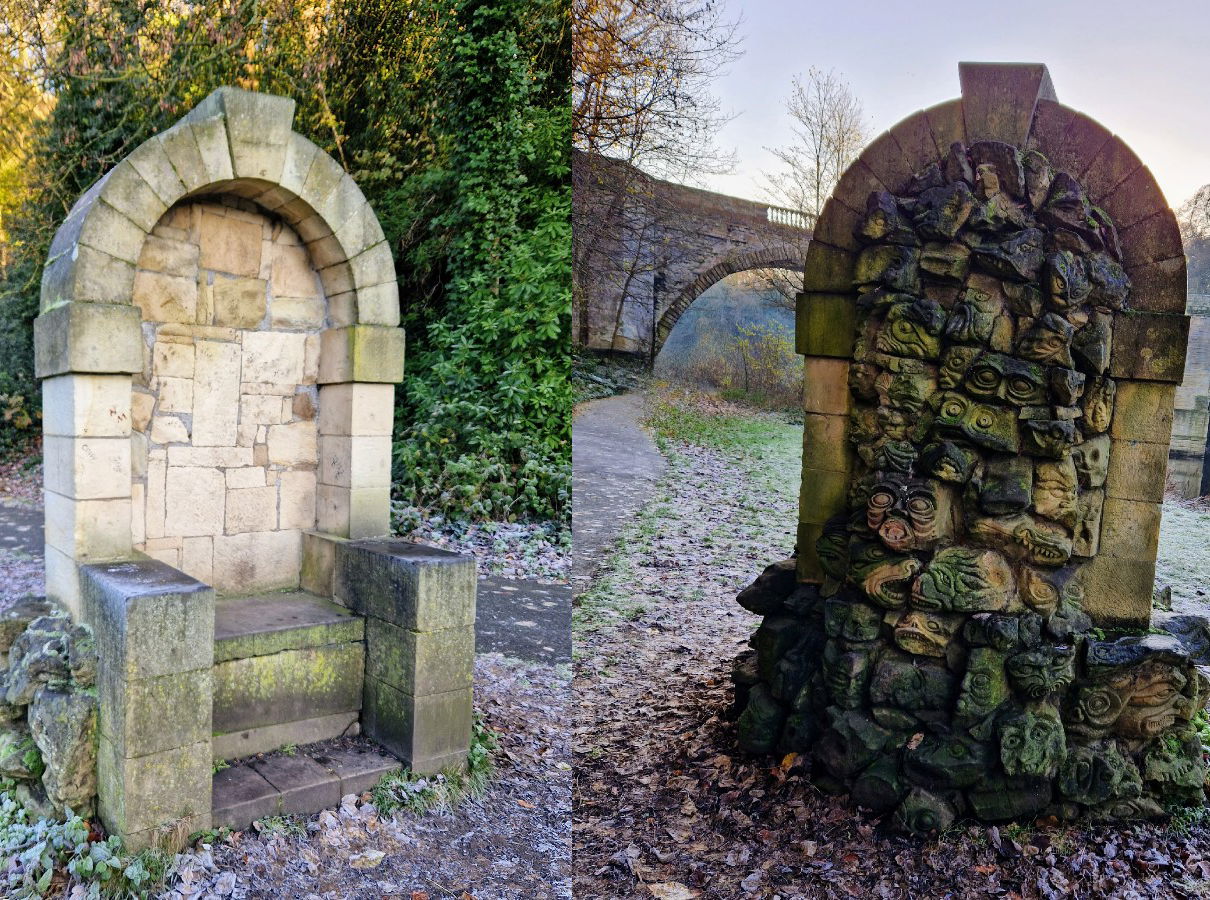 Kathedra
Statue
Durham
County Durham
A stone chair of carved gargoyles situated in Durham on the banks of the river Wear.
More Arts
So this art wasn't enough and you want more? Don't worry we have you covered.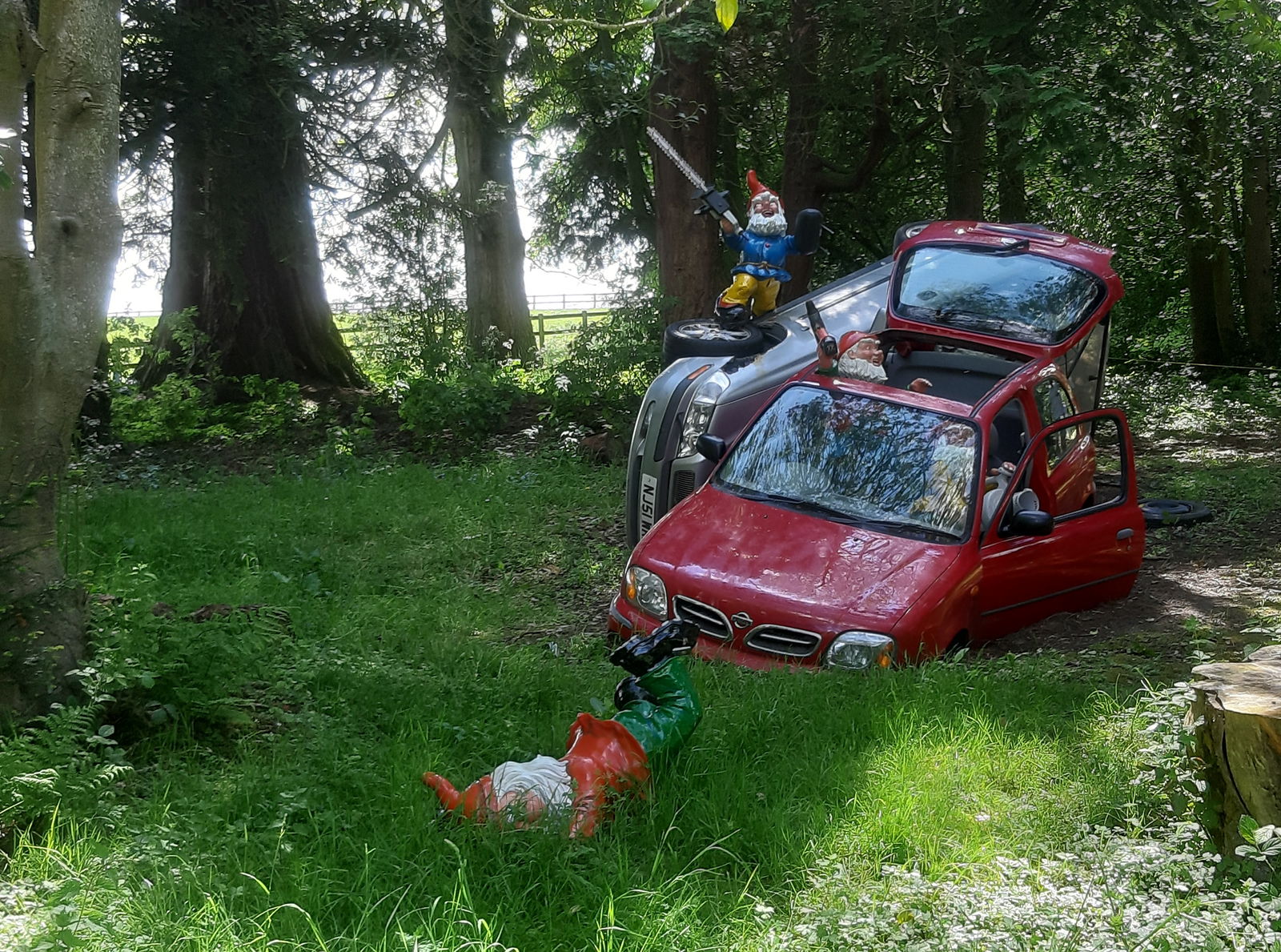 Cheeseburn Grange
Art
Ponteland
Northumberland
A sculpture park and art exhibition space set within the grounds of Cheeseburn Grange, near Ponteland.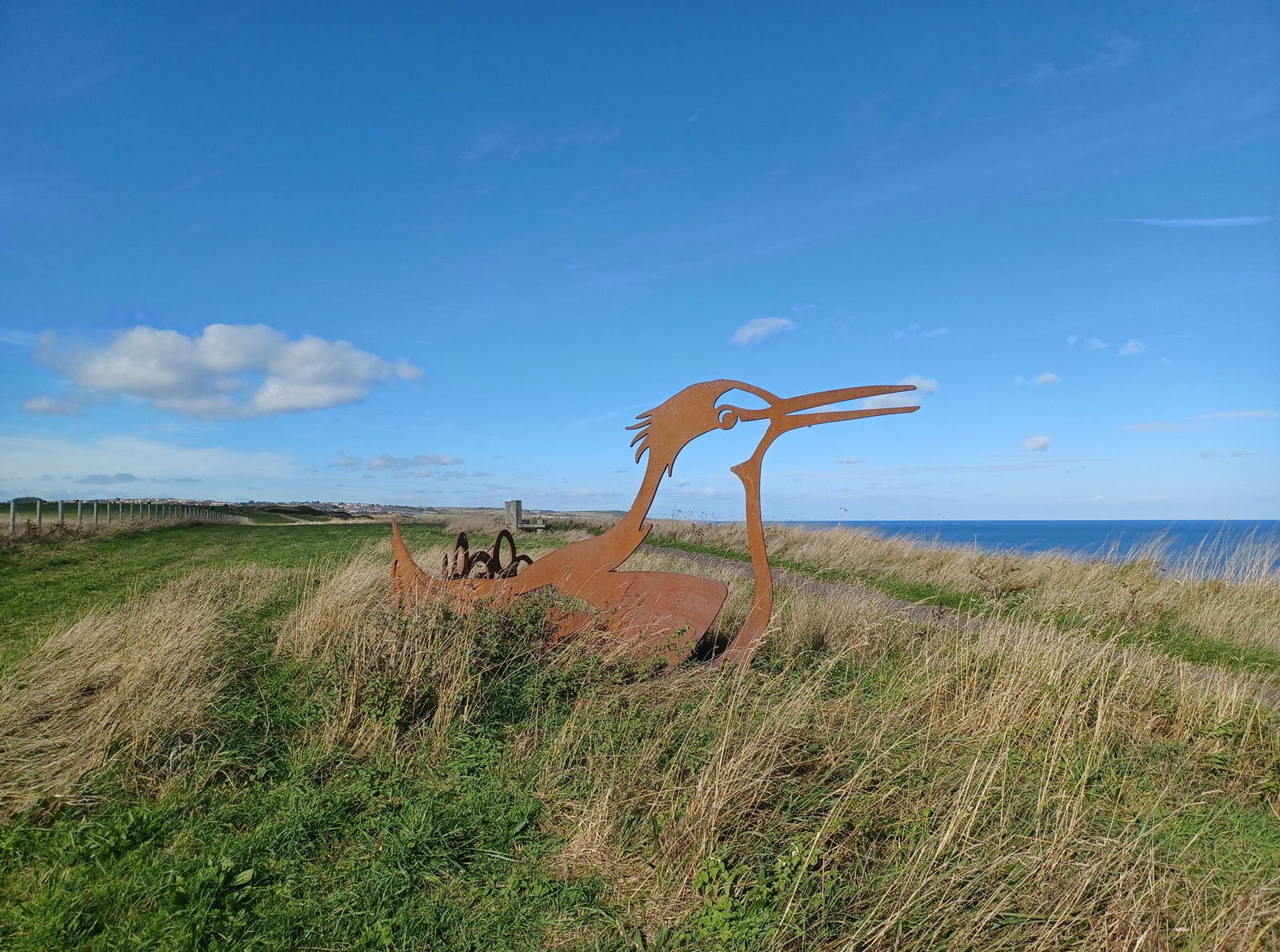 Little Tern Sculpture
Art
Horden
County Durham
Artwork inspired by the Little Tern colony which return to nest in Horden every spring.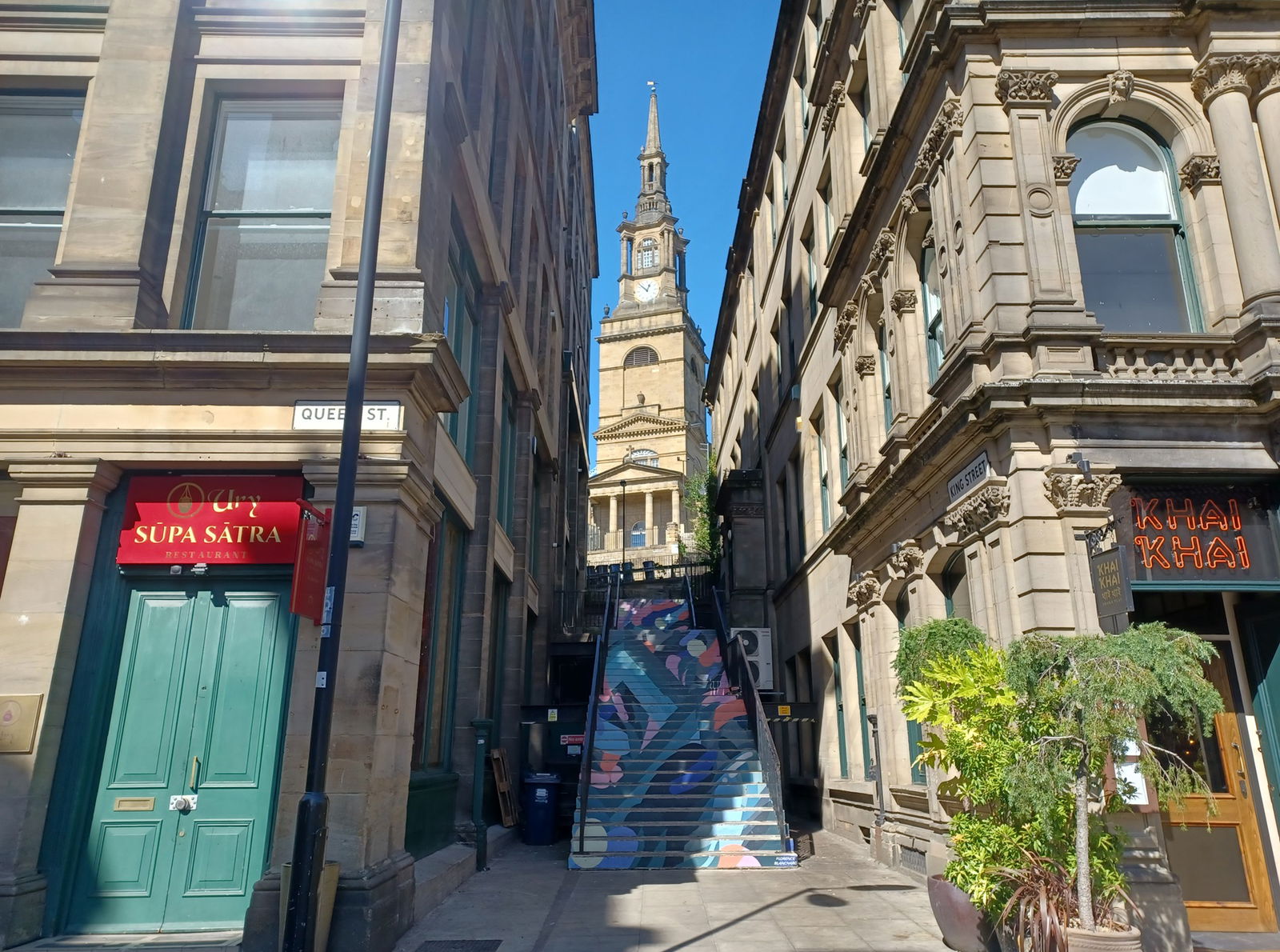 King Street Stairs
Art
Newcastle City Centre
Tyne And Wear
A new artwork on the King Street Stairs leading from the Quayside to All Saints Church.
Find Us On Facebook
We post all our new places daily on our Facebook Groups page, so join the group today and be notified when we add a new place.
Join Our Facebook Group